Since travelling to Panama with Transat Holidays, I've made a list of the pros of all-inclusive resort travel.
I haven't done many all-inclusive trips. The ones I have done have been to popular resort destination such as Mexico and Cuba, but I was excited when Transat Holidays announced their new Sun Savvy destination in Panama. Siya and I spent a week soaking up the sun at the Royal Decameron Golf Beach Resort and Villas Panama, exploring the local culture on daily excursions and feeling like rock stars at the Hard Rock Hotel Panama City. It was a different way of travel for us then what we typically do (backpacking, unplanned travel, extreme adventure), but we really enjoyed ourselves. It gave me a better appreciation for resort life for the following top 4 reasons:
Everything was Planned for Us
When I travel, I either purchase a plane ticket and once in my destination, figure out each day as I go or I make a list of some things I want to see and do in a place, and book some things ahead of time. I hardly ever plan my entire trip ahead of time. This method works best for me since I enjoy leaving my options open to any possibility. However, I did enjoy not having to worry about where I would sleep each night and where I would eat, all while trying to balance my travel budget. It was nice to know that my trip had already been paid for ahead of time, and I wouldn't have to worry about food, drinks, accommodations, etc. Of course, I brought extra money for tipping, souvenirs and extra activities (if I chose to). All I had to worry about while on my Transat Holidays trip is if I put sunscreen on or not.
Chillin Like a Villan
Since I do a lot of spontaneous travel, I tend to move around a lot during my trip, spending only a couple of nights in each destination before I head to my next. It can get VERY exhausting! While staying at the resort in Panama, I didn't feel bad for spending a lazy day on the beach instead of exploring because I felt like I was supposed to do just that. Now, don't get me wrong, I LOVE exploring, after all, I am a full-time traveller; it's my way of life. However, I felt forced to chill out while staying at the resort, and you know what? I was totally okay with it. In fact, it felt rejuvenating and necessary. Resorts force you to chill out and sometimes we need this in our crazy (but awesome) lives.
All You Can Eat & Drink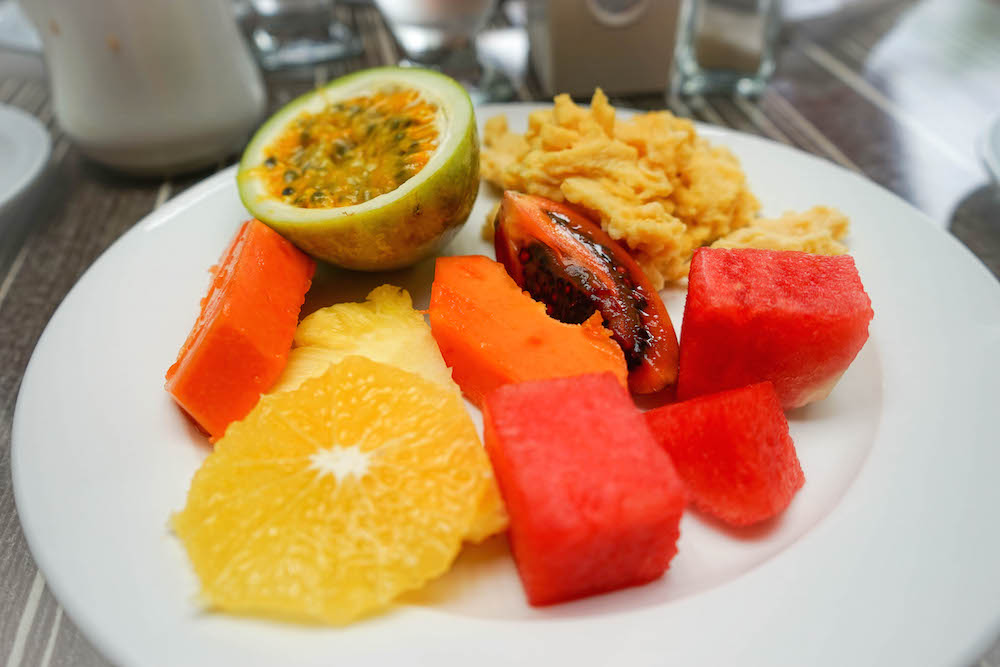 Staying at all-inclusive resort means unlimited food and drink. Enough said.
Feel Like Royalty
Not having to worry about food or money (since it's all pre-paid) made me feel very relaxed. But, when you're also treated with over the top kindness and staff constantly (and willingly) there are your service, that makes you feel like royalty.
Overall, I enjoy and appreciate all-inclusive resorts. It's not my travel of choice, as I consider to be more of a vacation than travel, but I would surely do it again.
Do you enjoy all-inclusive resorts?