As someone who loves technology and gadgets, I feel like a kid in a candy store whenever I step foot into a store like Henry's. Henry's is Canada's largest independent photographer retailer and has over 30 locations in the country (mostly within Ontario). I've purchased the majority of my camera gear from Henry's and was excited to learn that they now offer rental options.
Even though I prefer to own my own camera gear, it's really great to know that I can rent an extra lens or camera I may not otherwise have the funds for. Sometimes a shoot also requires several cameras which is when renting comes in handy. It's also nice to have a backup camera on an important shoot just to be safe.
Henry's Rentals is also an excellent option for those interested in videography and photography but not ready to commit to spending the big money on a camera. Renting is also a great option if you are looking to save money but want quality stills or video for an important event such as a wedding, trip, business or creative projects, etc. For example, at Henry's Rentals, the Canon 50 mm lens, great for taking portrait shots, retails for $460 but can be rented for only $15 a day or $22.50 over a weekend.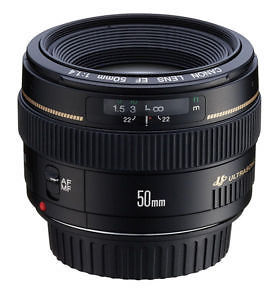 To capture landscapes while traveling, the weather-resistant Canon lens, with a retail of $2500 can be rented for only $25 a day or $37.50 over the weekend. Now you can take your travel photos and videos to the next level with little investment.
When Henry's sent me the press release about their new rental option, I asked  if I could give away some rental gift cards to a few of you so you can see what you think for yourself.
Three lucky readers will be receiving a $60 gift card from Henry's that can be used towards any rental or purchase of their choice.
To be eligible, you must be an Ontario resident and tell me what you would rent and what it would be used for in the comments below. You have until midnight on June 12th, 2014 to leave a comment. I will be choosing three of you at random and will be making an announcement on Facebook on June 13th, 2014. So, be sure to like Hopscotch the Globe on Facebook to see if you've won.
You can learn more about Henry's Rentals by visiting the website, Facebook, Twitter and/or Instagram page.
Good luck and happy shooting!
[box type="info"] This giveaway is open to Ontario Residents Only (as there are very few Henry's stores outside of Ontario).[/box]