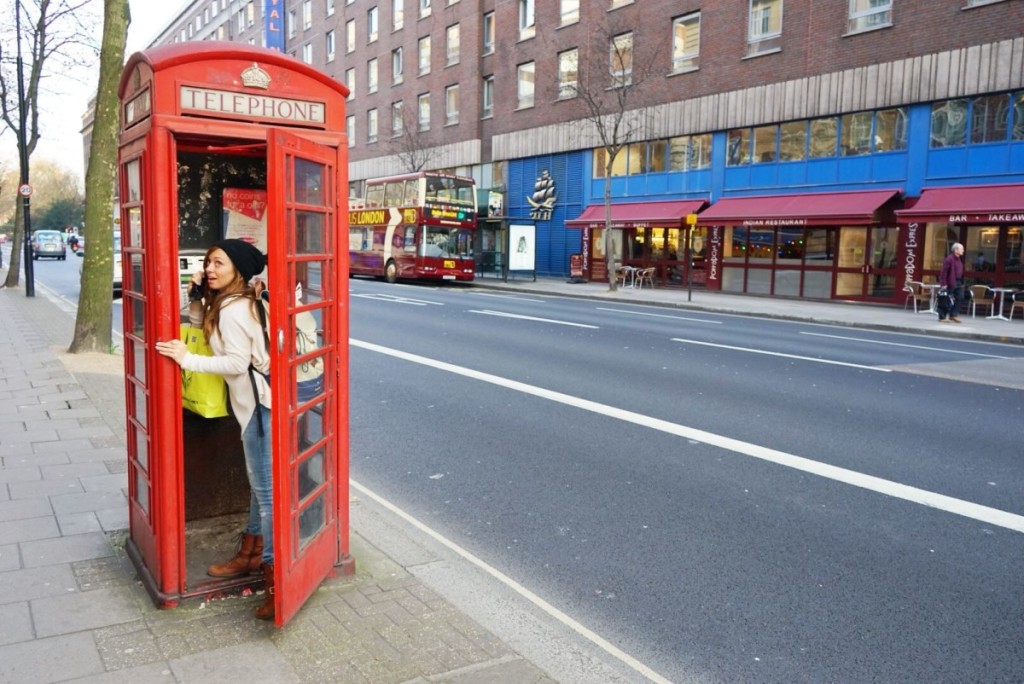 London, England is one of my favourite cities in the world! I could literelly spend days just walking around and getting lost in the city. From the delicious food to the incredible markets to the killer fashion to the…well the list could go on…
Now, what if I told you that in a week from now you could be holding two round-trip airfare tickets to the home of Big Ben, London Eye and Buckingham Palace?
If you're from Toronto, or can be in the city on Tuesday, September 22, you're in for a treat. Flight Centre Canada is holding a thrilling, all-day sight-seeing event called We Love London Ticket Race to celebrate its 20th anniversary. Throughout the day, Flight Centre Canada will reveal location clues that will take participants on a treasure hunt around Toronto for a shot at winning one of twenty round-trip airfare tickets to London, England with Air Canada.
A few years ago, Siya and I took part in another scavenger hunt in Toronto put on by Flight Centre Canada and scored ourselves a trip for two to Morocco with Intrepid. The whole day made us feel like we were Amazing Race contestants running from one side of the city to the other. I know this event will be super fun and there's a very good chance of scoring yourself a free ride to fabulous London.
So, how can you win?
On Tuesday, Flight Centre Canada will be sharing location clues through social media every hour from 9 a.m.–5 p.m. that will stear you to key locations in Toronto, re-created as iconic London experiences. You will then be put to the test by Flight Centre Canada's Airfare Experts who will test you on your London knowledge at each checkpoint which can earn you  "boarding passes" that access an exclusive after-party. The first participant to arrive at each checkpoint with the secret word (as revealed on social media) will win two round-trip airfare tickets to the great city of London.
Get ready to party London-style!
The London-themed after-party will take place at a secret pub location announced on social media just hours prior to the start. All "boarding pass" holders will get to enjoy British-themed hors d'oeuvres and pints, snap tourist-style pictures, and qualify for one final chance to win two round-trip flights to London.
Sounds pretty awesome right?!
I'm seriously going to have my fingers and toes crossed for all of the Hopscotch the Globe family who will be participating. I won't be able to participate in the event myself (I'm kicking myself in the butt for this) but please be sure to connect with me beforehand or on the day of on Twitter so I can cheer you on!
For those of you not in Toronto on Tuesday, Flight Centre Canada will be offering an exclusive flight promotion with Air Canada to book Toronto to London flights on September 22, 2015. Make sure to check the website for more information on that day.
Who's ready to race for the win!?