Calgary is a happening city! No matter what budget you have or type of traveller you may be, there is something for you to enjoy.
Not only is there an endless amount of things to see and do in Calgary, but there are several activities I've never seen offered in other cities I've visited. Some of these activities include: bobsledding, river surfing, parkour lessons, luging and sidecar tours. So, when Calgary Tourism contacted me and invited me to spent 48 hours on a girls weekend with one of my good friends, of course I said yes!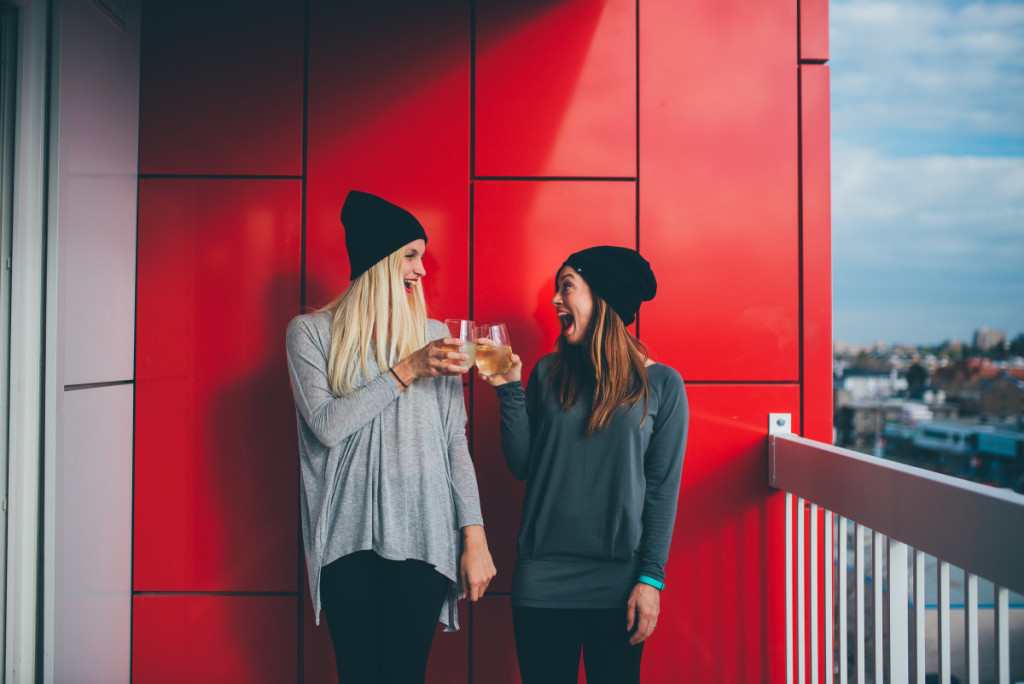 My friend Sara and I spent an awesome weekend getting styled at Holt Renfrew, drinking delicious coffee, eating mouth-watering food, exploring Illuminasia, walking the red carpet at the Calgary International Film Festival and touring around the city in a sidecar. The best part? We got to do all of this with a film crew documenting our adventure.
Click play on the video above and experience what 48 hours looks like in Calgary. I also vlogged a little behind-the-scenes for you:
The highlights of this girls weekend for me were…
Decorating and eating cupcakes at Crave 
Seeing all the smiles from pedestrians watching us ride by in a sidecar
Getting styled by a professional
Another favourite that I must recommend is having lunch at COUP. If you love ethical vegetarian food, you will be over the moon with this place. The restaurants products have been selected based on deep ecological ethics, allowing for a large percentage of their ingredients to be organic, local & made from scratch.  In order to off-set the waste the restaurant produces, they plant 36 trees a month through Tree-Canada. They also use compost in their garden & have bee hives near by, which end up producing some of the vegetables used to cook each meal. Their products arrive with minimal packaging and they run on 100% wind-power off-set. Lastly, they give back to the community by donating a percentage of their income to Meal Share.
What should you order?
I would recommend the Grilled Treehouse Sandwich with glass of red lavender lemonade.
Have you been to Calgary?
What is your favourite thing to do in the city?