A big part of your travel experience is where you spend the night. It's hard to remember every meal you ate or all the people you met, but a really unique hotel is unforgettable. Finland is full of these quirky sleeping quarters which are best visited during the winter season to get the full Nordic experience.
Kemi Snow Castle
Made entirely of packed snow and carved ice, the Kemi Snow Castle is one of few ice hotels in the world! Remember when you were a kid and wanted to build the ultimate snow fort? Well, this is everything you imaged plus there's even an ice slide. Since the rooms are -1 to -5 degrees celsius, the hotel provides you with arctic sleeping bags to keep you warm throughout the night. If you're spending the night with your significant other, don't expect any romance in this castle unless you don't mind "certain parts" freezing. If you're impartial to sleeping in sub-zero temperatures, you can choose to stay in an Olokolo just outside the castle walls. Olokolos are mini-campers with lights, a heater and a transparent roof to watch the stars. Kristen and I chose this route incase the Northern Lights appeared and it was a very cozy sleep.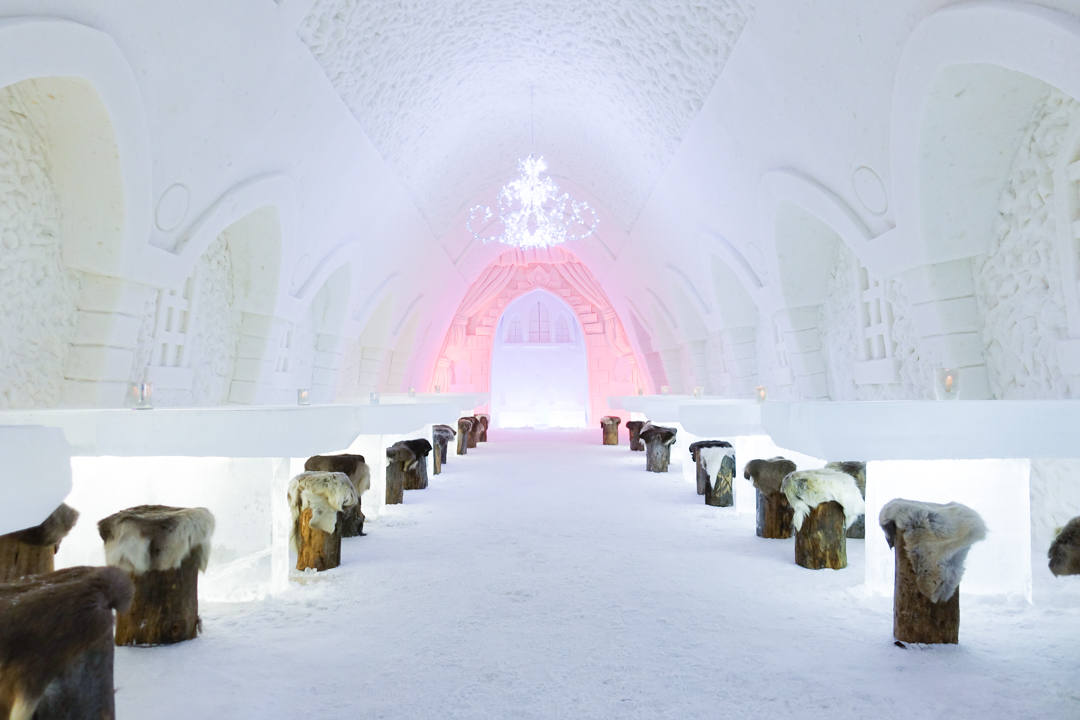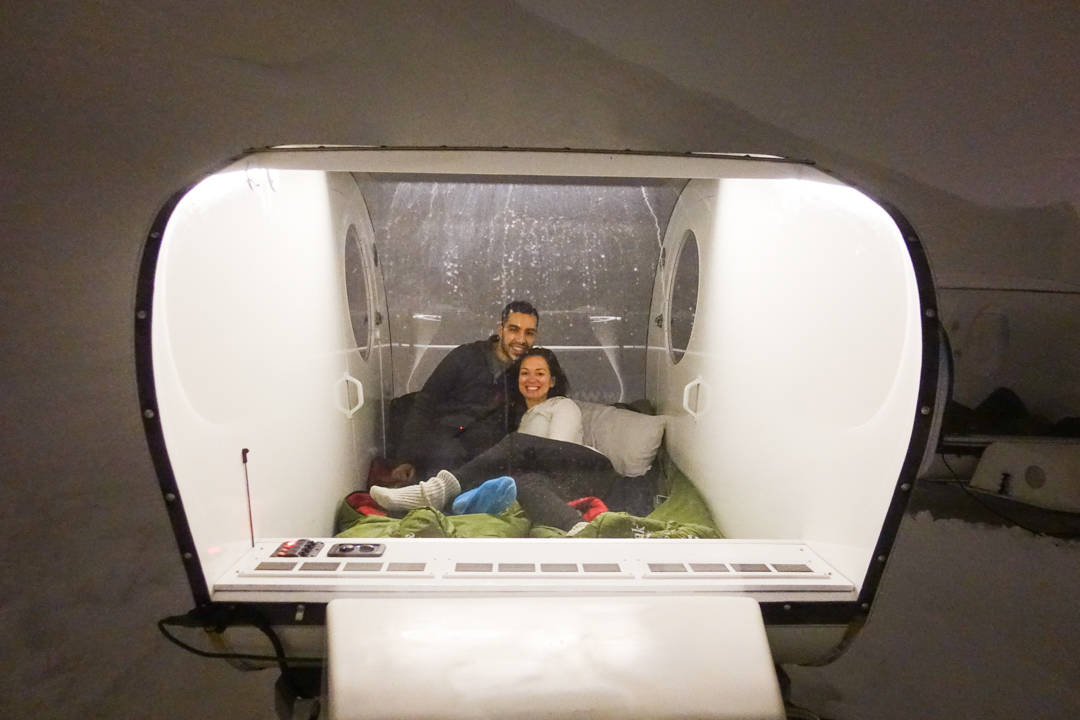 Hotel Luosto Cabin
Hotel Luosto offers everything you want in a hotel: a restaurant, pool, jacuzzi and free WiFi. However, instead of a typical hotel room you get your own traditional log cabin. These cozy cabins are fully equipped with a kitchen, dining area, private sauna, wood fireplace and the best bunk-beds we have ever seen. Seriously, the 2 oversized bunkbeds could sleep 12 adults… or you and your spouse can spread out on opposite sides of the bunk like we did. This is a bonus if your partner likes to hog the blanket like mine does.
Pig Island
This quiet getaway is hidden in a forest just a short walk from downtown Porvoo. Pig Island is a brand new boutique hotel featuring two luxury cottages with private sauna, jacuzzi and floor to ceiling windows exposed to a river view. The property is private enough for a romantic haven but enough space for a family weekend. The couple who designed and built this hotel live next door and will customize your experience. Let them know what you'd like to cook and they'll stock your fridge with delicious groceries. Now that's service!
Santa's Hotel Aurora
Santa's Hotel Aurora is a place that can't be missed during your time in Lapland. It's the hottest little room with a cool view where the ultimate place to watch the northern lights is from the comfort of your own bed. Each room has a heated glass roof, which melts the snow and opens your ceiling to billions of stars and the Aurora Borealis. Whenever the lights are active and there's a clear sky, the hotel front desk will give you a phone and send a text so you don't miss out on nature's light show. Not only is this place great in the winter time, but it would be a cool place to experience the Midnight Sun during the summertime just as long as you don't mind a little light shining through the ceiling.
Scandic Paasi
Scandic Paasi is Helsinki's vibrant hotel where design and attitude are equally colourful. The staff have a vivacious spirit and are very accommodating to all your requests. The rooms are a splash of rockstar with velvet furniture, bold décor and wallpaper that strikes conversation. The lobby bars are a perfect place for grabbing a drink with friends and might I add, some pretty sweet Instagram shots. This hotel hosted the very first meet-up with our YouTube viewers, where we had a chance to hang out with some of you. Be sure to check out the video so you can see all of the fun we got up to. We must say, our audience is pretty damn amazing…that includes you!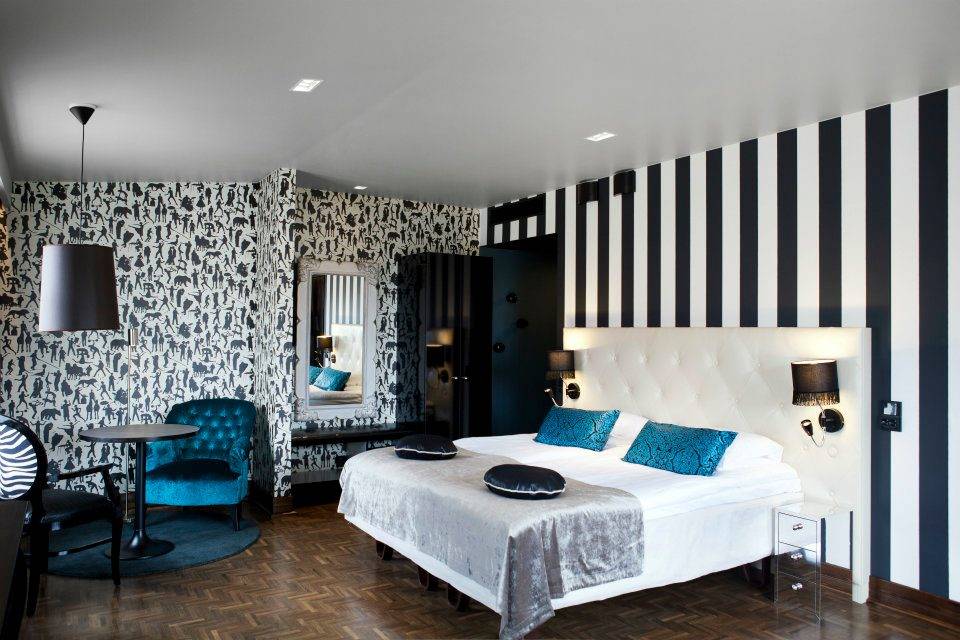 Which of these accommodations would you want to stay in the most?