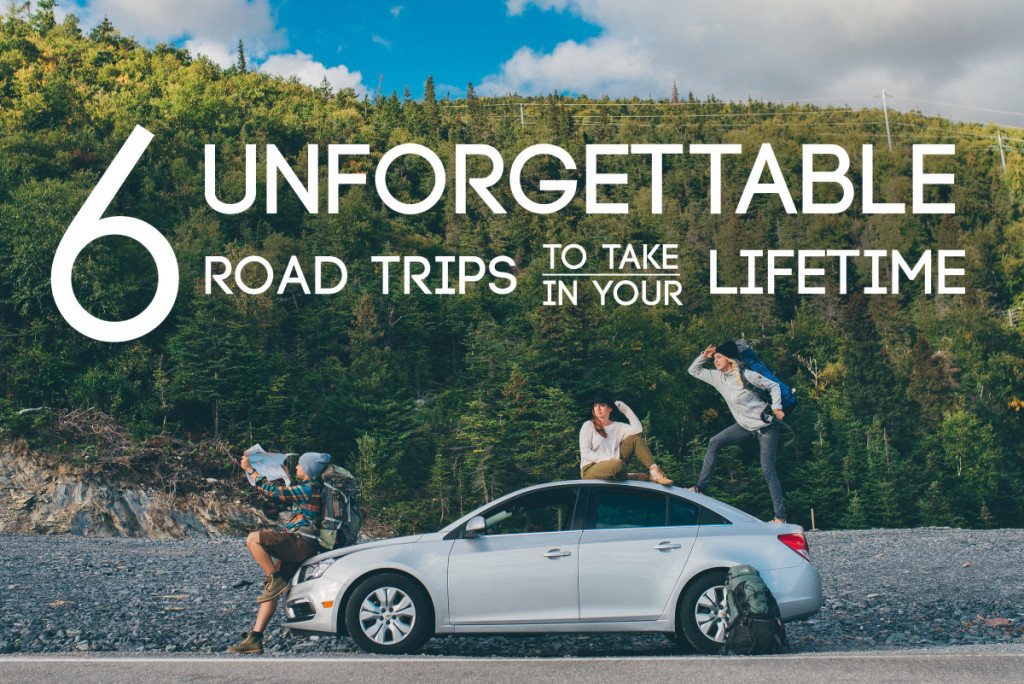 Featured photo by Sara Monika, Photographer
There's nothing more free than hitting the open road in a new destination. It's a great way to explore a place at your own time and speed (mind the streets signs unless you're on the German autobahn). Driving in a new place is also a great way to get lost, which is not always a bad thing. You may end up taking the wrong turn and finding a hidden gem.
There are many road trips you can take around the world, but if you're looking for an EPIC route, then you will definitely want to check out the following 6 Unforgettable Road Trips to Take in Your Lifetime:
Time Frame: Less than a week
The Garden Route (South Africa)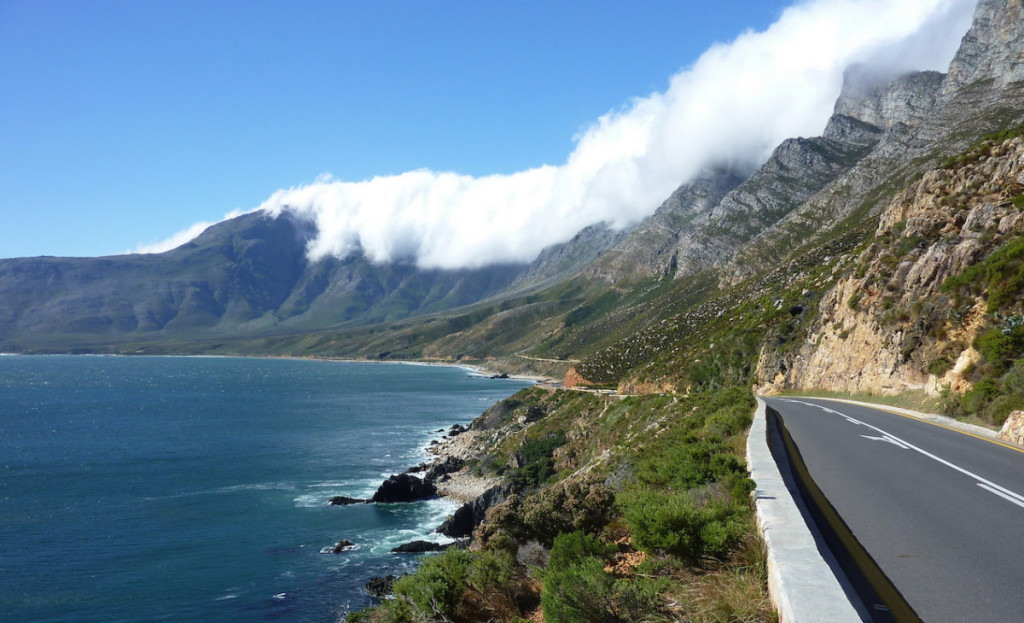 The Garden Route is an extremely scenic 150 mile stretch of the south-eastern coast of South Africa which extends from Mossel Bay in the Western Cape to the Storms River in the Eastern Cape. It's not uncommon to catch sight of a humpback or killer whale and bottlenose or common dolphin. Taking a turn down the hidden side roads is where you'll discover the real secrets of this region, so be sure to get a little lost. Spending 4-6 days is a recommended time from for this trip.
Some of the surrounding towns well worth visiting include: Plettenberg Bay, Calitzdorp, Sedgefield, Knysna and The Wilderness.
When is the best time to visit?
There is no bad time to visit the Garden Route however, April and the December holidays tend to be a bit busier.
Pacific Coast Highway (San Fran to LA or reverse)
San Francisco to Los Angeles is probably the most known stretch of highway in America and for good reason. There are a few routes that connect the two cities, but for the best scenery the Scenic Highway 1, also known as the Pacific Coast Highway, is the most popular choice. You can drive from LA to San Fran but driving the opposite way will provide you with less traffic. This 500 mile journey of coastal beauty is a must experience on every explorers bucket list. I would recommend driving the Pacific Coast over a span of 5-7 days to get the best out of the experience. If you choose to travel the route at a slow and steady pace, a few recommended stop to take along the way include: Carmel, Big Sur, Santa Barbara, Santa Cruz, Monterey, Santa Monica, West Hollywood and Malibu.
When is the best time to visit?
June, July and August are foggy months. September and October are the best recommended time to drive the highway for the best view and weather.
Time Frame: 1-2 weeks
Eastern Canada (Newfoundland)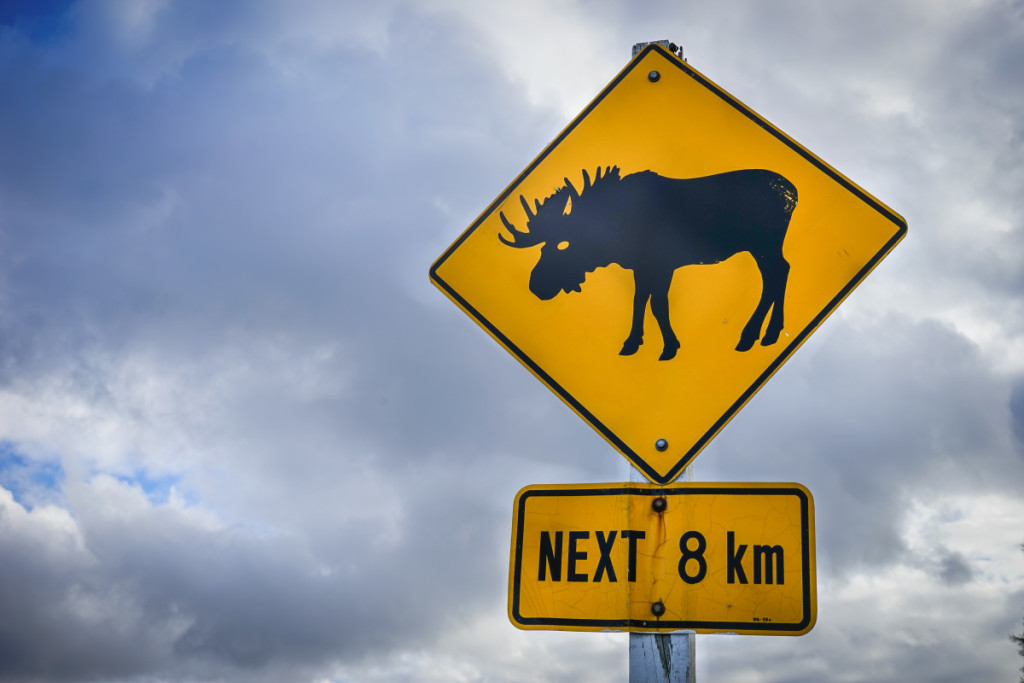 If you love spectacular views, quaint villages and smoothly paved roads that run along coastlines and through forest, you will love driving in Newfoundland. You can stop at a lighthouse for a picnic lunch, hike on a rocky shore in the afternoon and end the evening eating fresh cod by the sea. There are many different scenic touring routes you can take, but all of them are guaranteed to leave you in awe. If you're looking for a route that will take about one week to complete at an enjoyable pace, I recommend driving from St. John's to Trinity to Gros Morne. Of course, if you want to road trip for longer, you could easily spent a few weeks driving around Newfoundland.
Please also be cautious of driving at night, as colliding your car with a moose isn't something far fetched on the island. In fact, every year there are deaths from moose collisions and $1 million in car damage.
When is the best time to visit?
The weather in Newfoundland is bipolar. You may experience all four seasons during a week-long road trip here.  So, be sure to pack for warm, chill, rainy and snowy weather. The average high temperature in summer is about 70°F/21°C  and drops down to 40°F/4°C or lower in the evenings.
If you'd like to see icebergs, mid-May to late June is the typically the peak season. If spotting whales is on your lists, peak season is mid-June through mid-August, while puffins can be spotted mid-May through to September.
Rickshaw Run (North to South India or reverse)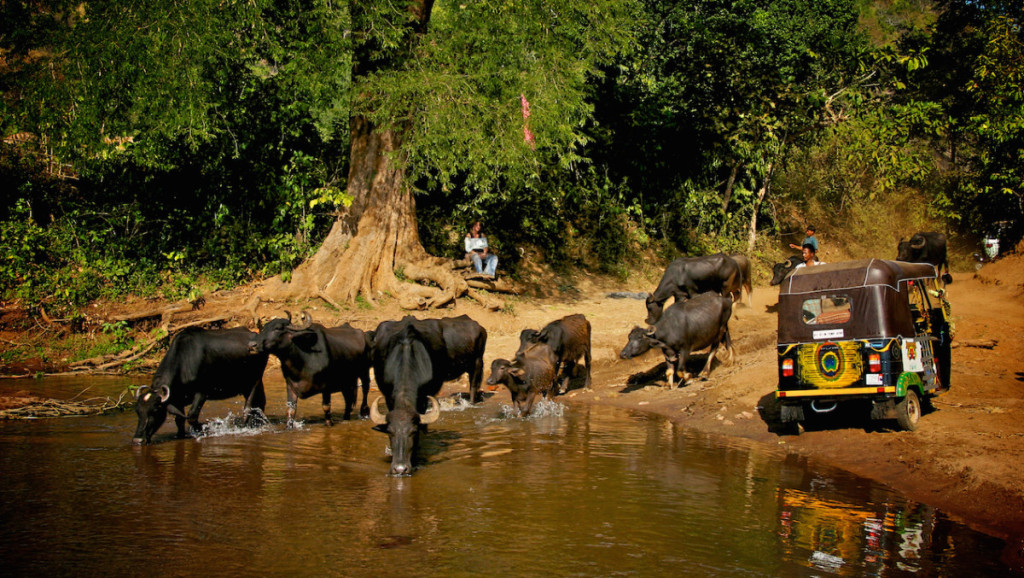 What's more adventurous than buying a rickshaw, dressing it up and driving it across India? The Rickshaw Run is an event put on by The Adventurists where you can sign up for where teams drive Auto Rickshaws for 2-3 weeks (depending how fast you drive) along various routes across India. The event happens three times a year in January, April and August. Each event will follow a different route including: Cochin to Jaisalmer, Jaisalmer to Shillong and Shillong to Cochin. You can guarantee that this will be a road trip like no other. Expect frequent breakdowns, curious locals, never ending honking, bumpy roads and lots of cows. You can also expect breathtaking scenery, delicious street food, countless smiles, colourful clothing and rich culture…plus much more!
When is the best time to visit?
As I mentioned above, the Rickshaw Run happens three times a year. You can expect January to be fairly cold in the north and perfectly warm in the south.
In April, many places have temperatures exceeding 40 degrees Celsius (105 degrees Fahrenheit). It stays cooler in the southern parts of the country, with temperatures reaching around 35 degrees Celsius (95 degrees Fahrenheit), although it's a lot more humid.
August is the end of monsoon in India. While the south receives heavy rain, the north does receive rain but not as intensely during the months of June to September. In August, when it rains, it will rain for hours, it will be heavy, and it may rain for an entire day. Then it can clear up for a couple of days and not rain at all. On the flip side, the countryside becomes so incredible green during this month that it makes up for the rain. You can also get some bargain deals during this month at hotels!
Time Frame: 3-6 weeks
South Island Circuit (New Zealand)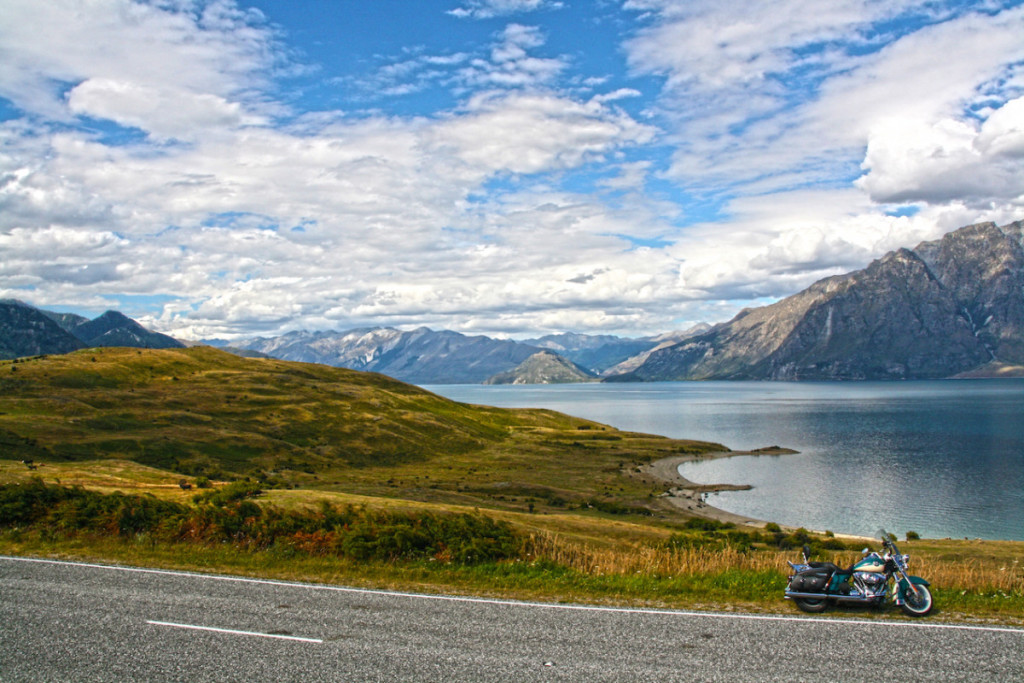 I haven't personally done this road trip…yet, but it's on the top of my list to complete in the next couple of years. I have however, heard so many of my travelling friends rave about it and highly recommend giving this road trip at least 3-4 weeks.
The best way to do this road trip is by getting yourself a campervan! Go where you want, do as you like and knowing every night presents a perfect sunset by the sea. There are so many places for you to park your van for the night at a low cost and even free (although freedom camping has been banned in many areas).
Enjoy flowing rivers, turquoise-blue lakes, spectacular beaches and snow-topped mountains as you drive. Don't forget to go slow to really take it all in and enjoy the rural hospitality of down-to-earth kiwis, serenity of the native forests and abundant birdlife waiting for you to discover.
I've been told that the most stunning part of the drive is between Te Anau and Milford Sound, which crosses tranquil Fiordland and some of the Southern Alps. Note taken and added to the list!
Mongol Rally (London, England to Ulaanbaatar, Mongolia)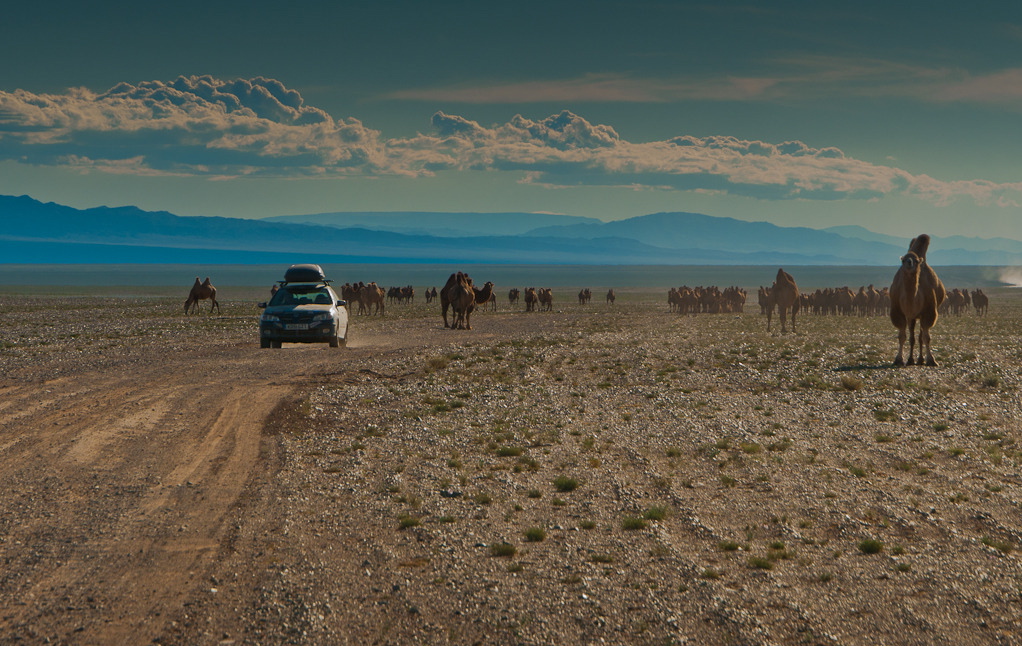 What's crazier than driving a Rickshaw across India? Driving 10,000 miles in a beater car from London, England to Ulaanbaatar, Mongolia! The Mongol Rally is an event also put on by The Adventurists every year for 6 weeks starting in mid July and ending at the end of August. This journey will take you across the mountains, desert and steppe of Europe and Asia. There's no backup, no support (except from you fellow ralliers) and no set route. From Turkey to Iran to Kazakhstan, Kyrgyzstan, Tajikistan, Uzbekistan and Russia, it's up to you to choose which countries you want to drive through as long as you start in England and end Mongolia. If nothing goes wrong, then you haven't been doing the trip right. Your car WILL break down, you will be bribed at borders and you may end up in jail, but the adrenaline rush will push you forward.
What's an unforgettable road trip you would recommend to your fellow adventurers?