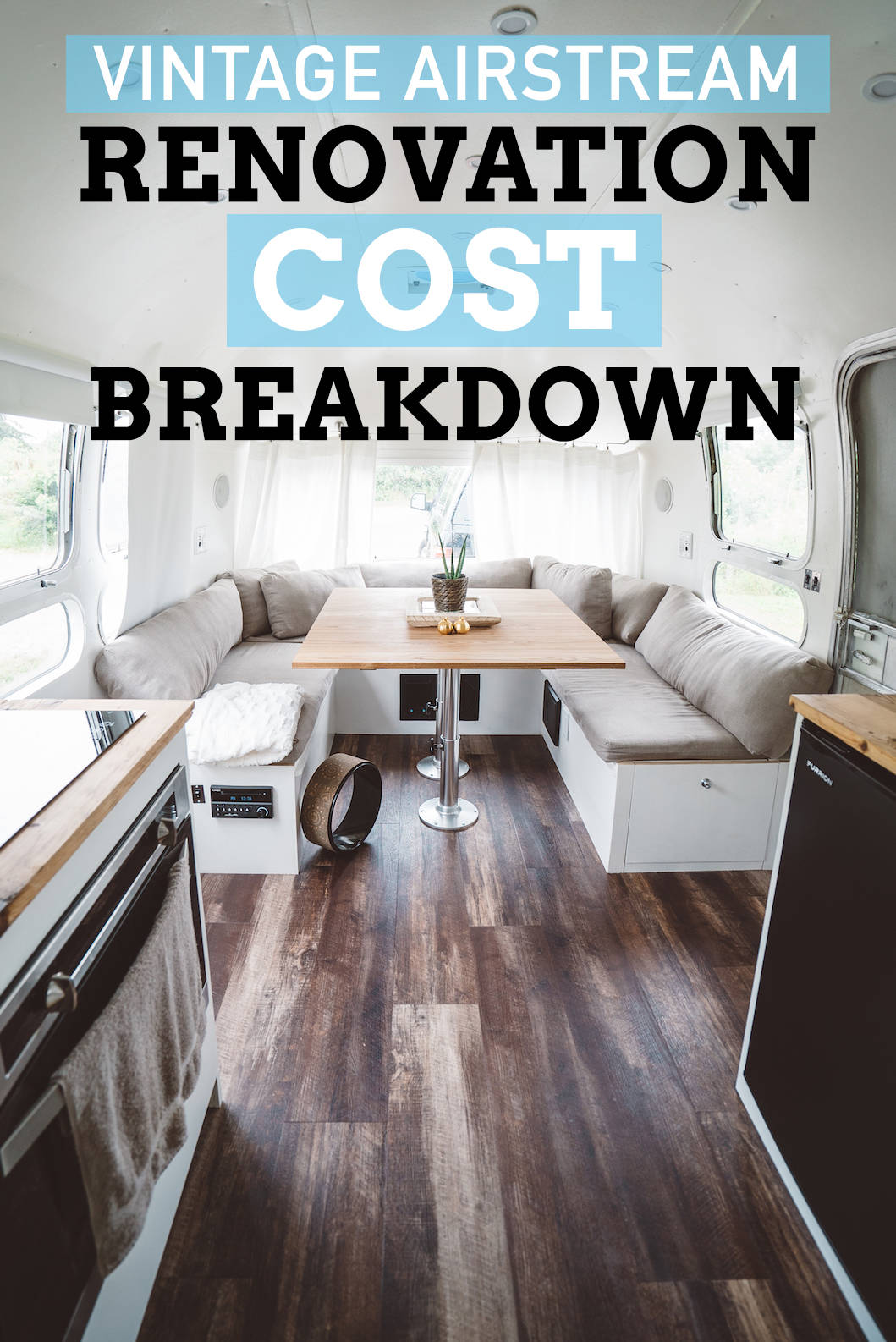 Ever since our Airstream restoration reveal, Siya and I have received hundreds of comments and emails about our Airstream restoration costs and questions about restoring vintage campers. This makes us so excited because it shows us that many of you are interested in this lifestyle. We'd love for you to renovate your own Airstream or Tiny home and join us on the road because this lifestyle is AMAZING! So, due to popular request, and also because we wanted to know what the grand total was ourselves, we present you with our own Airstream Renovation Cost Breakdown so you can help get a better understanding about how to build your own Airstream.
In this video, we take you on a tour of each section and breakdown how much EVERY part of our Airstream restoration cost. We share how much we paid for the Airstream, all renovations, labour, and decor. Below, you'll be able to see each individual items we mention in the video broken down into categories. If you click on each link, you'll be taken to the website where we ourselves made the purchase. About 85% of the material we purchased was online through Amazon.
Disclosure: We have used some of our affiliate links for the items below. This means that for every purchase made through these links, we get a small kick back which helps us continue creating awesome content for you.
Now, let's get into it! How much did our Airstream renovation cost?
Hit the Play Button To Watch Our Airstream Reno Cost Video 
Airstream Renovation Cost: Body & Labour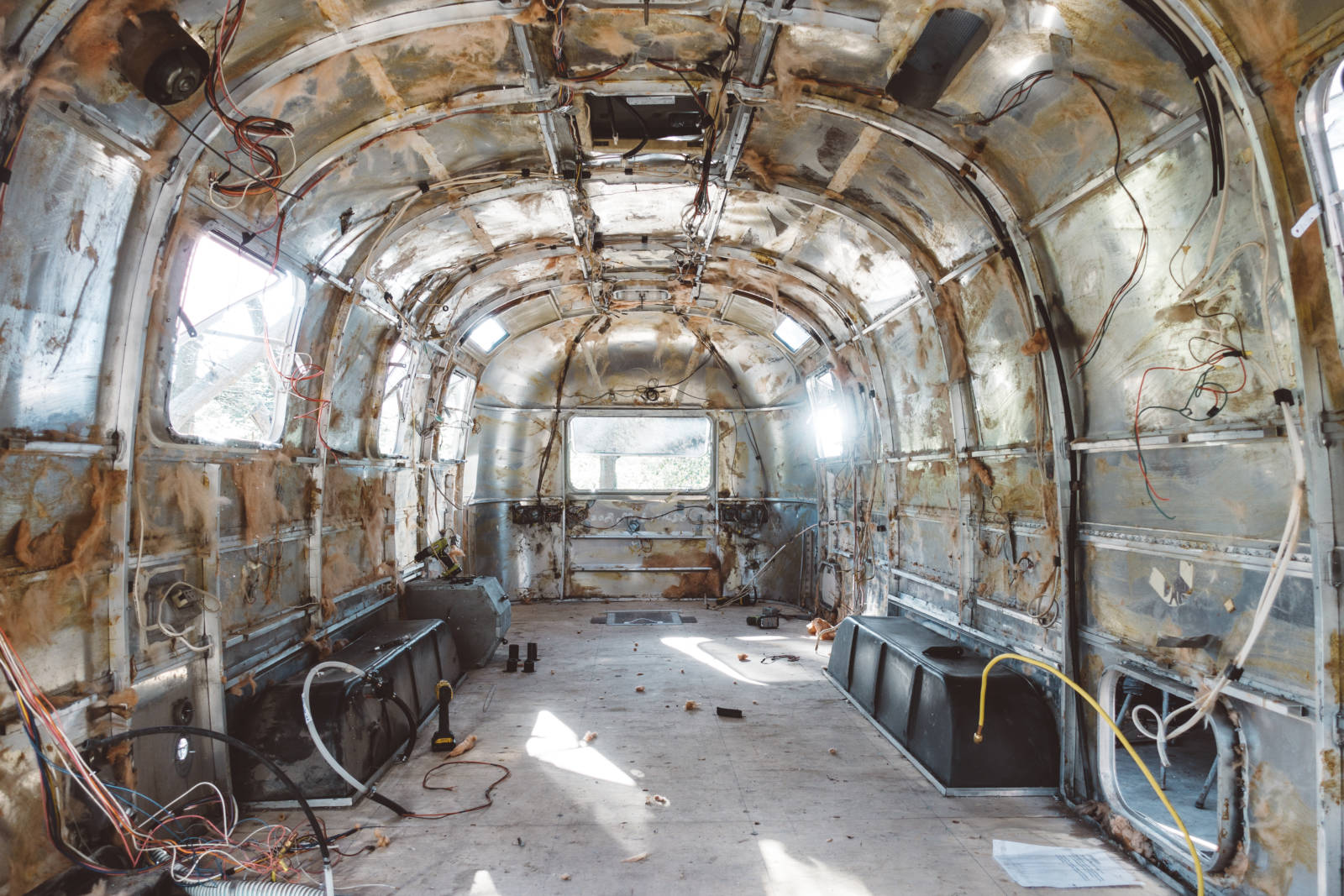 Purchase of Airstream = $10,230
Body Work Supplies (Frame, Subfloor, Tires) = $1,870
Body Work Labour = $7,271
Interior Renovation Labour Cost = $14,400
Tire Repair = $472
Total = $34,243 USD (approx. $43,515 CAD)
We purchased our 1976 Airstream off of a guy we found on Craigslist. It was the second Airstream that we had gone to see. The first one we looked at was really run down on the inside and the underneath was caving in. Now, we didn't have much knowledge for what to look for when purchasing an old Airstream, but we did know that if the bottom of the Airstream is caved in, that's a good sign of water damage. Our Airstream (Luna) looked like she was in pretty good condition, but the truth lied beneath the surface. Having said that, the outside shell was in excellent condition, so we were happy with the price we paid; although we could have bargained harder had we known what was to come.
Once we started renovating and restoring our Airstream, we came face to face with more and more issues. In the end, we ended up bringing her into an RV shop to have the shell detached, frame re-welded, new subfloors put in, fresh propane lines run and tires replaced. The labour is what cost us the most. We decided to hire experts instead of tackling this ourselves. That way the job would be done more efficiently and we wouldn't have to stop Hopscotch the Globe to renovate. In the end, it saved us a lot of time, stress and money as we were able to work on travel video projects during the renovations.
The renovations continued when we brought our Airstream to two other ladies who helped us finish our future home.
Kate and Ellen took our design vision and turned it into reality. Together, we purchased all of the items you'll see listed below. Then they worked their magic and really brought everything to life in a 12-week build.
Airstream Renovation Cost: Chill Lounge/Dining Room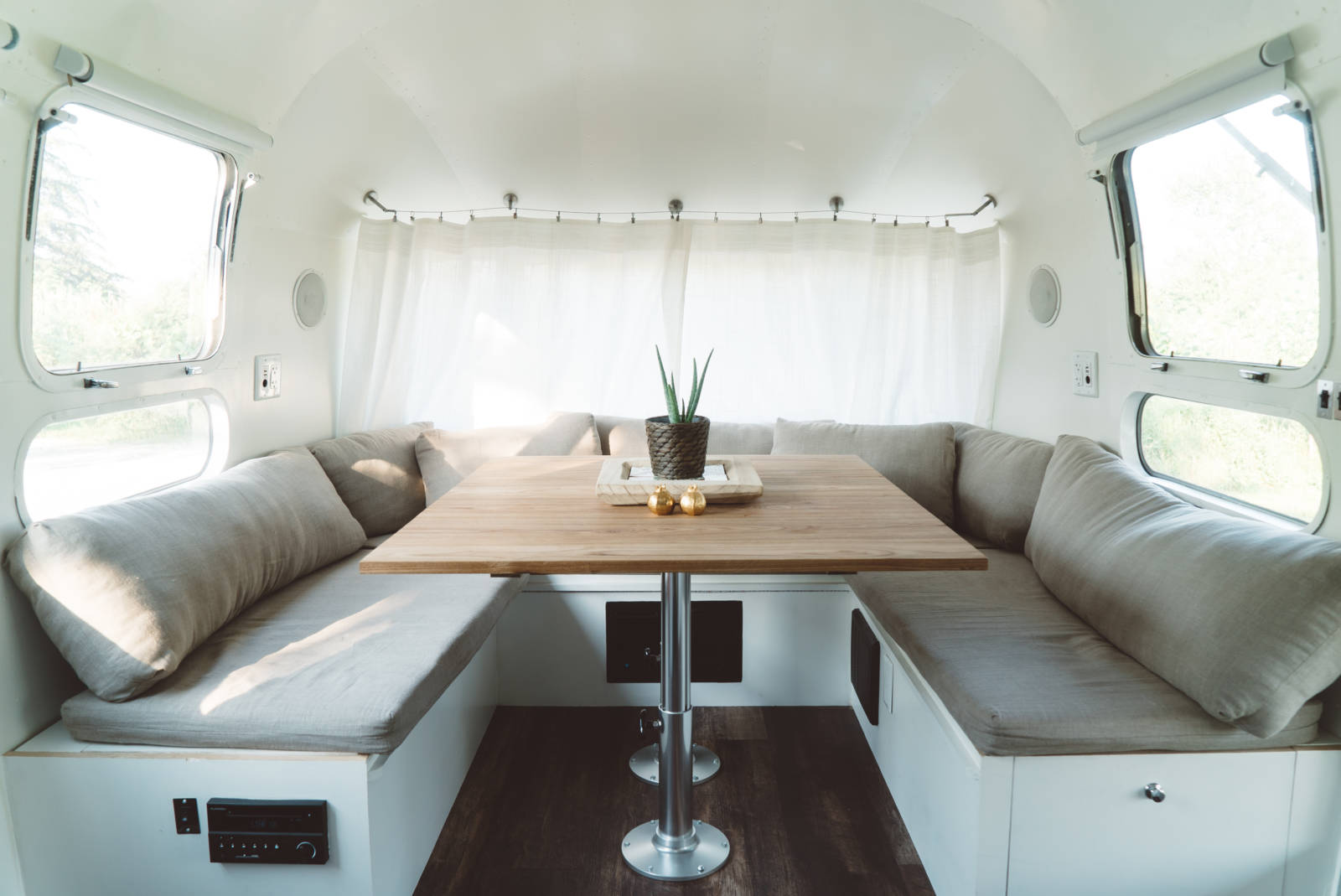 Airstream Renovation Cost: Bathroom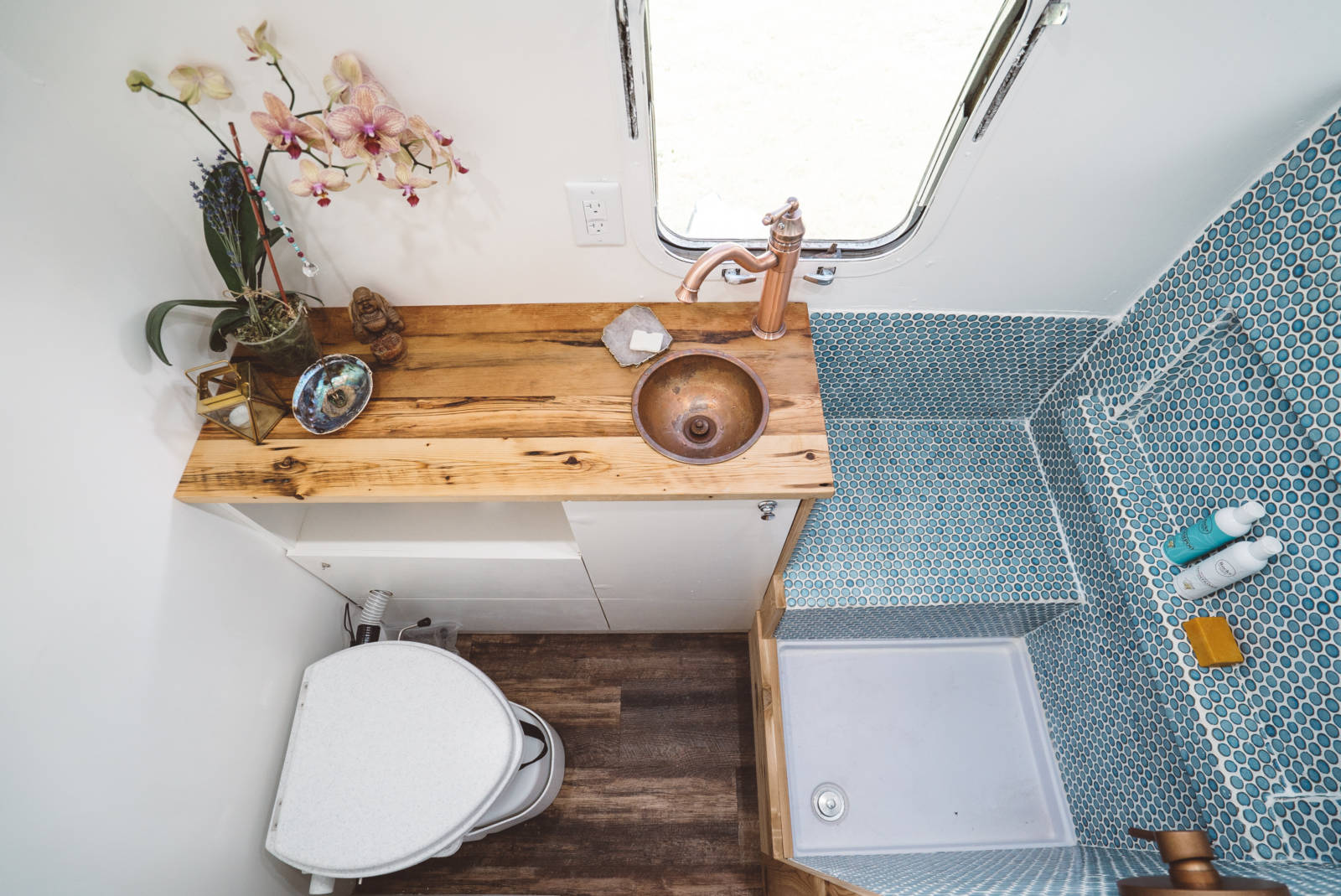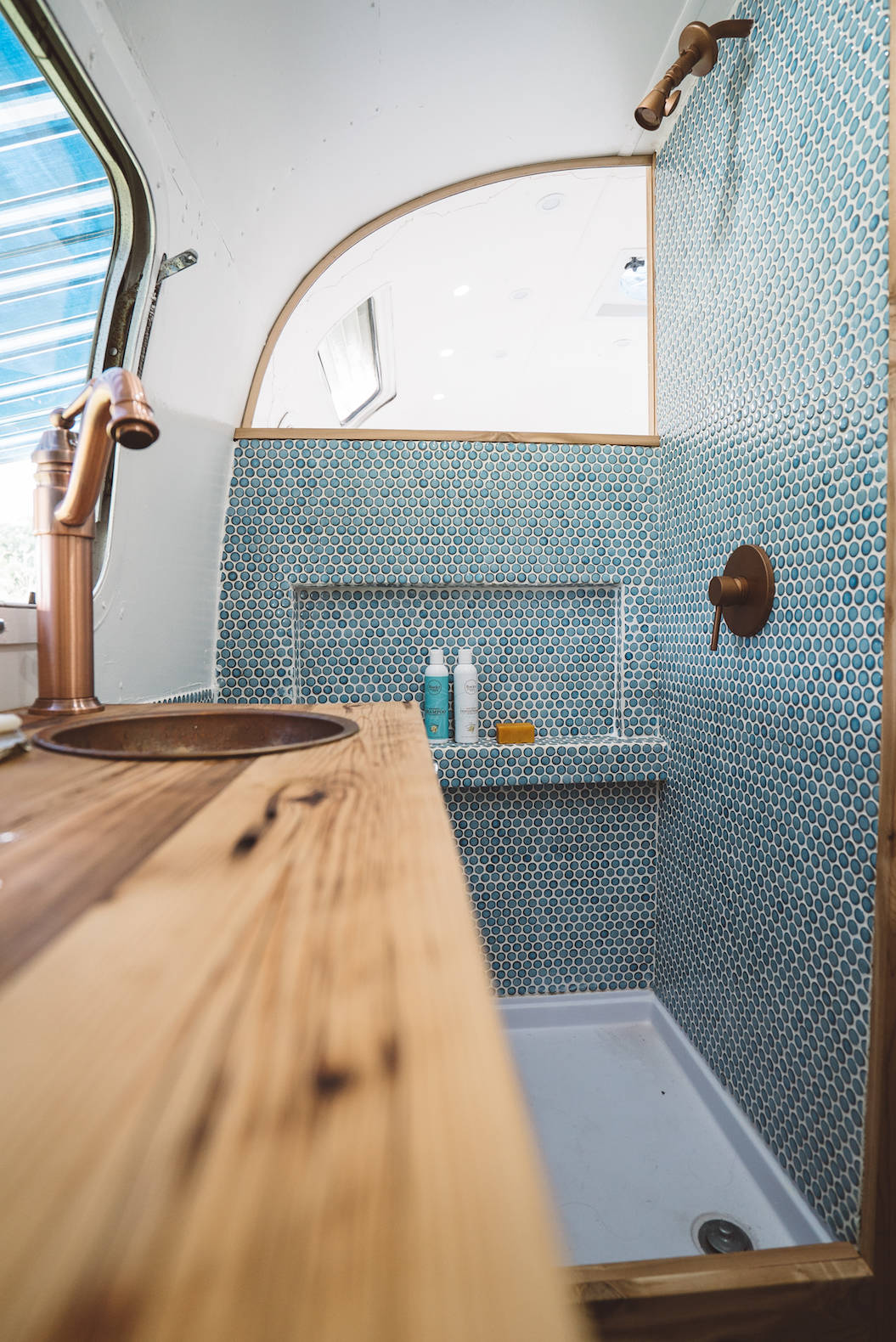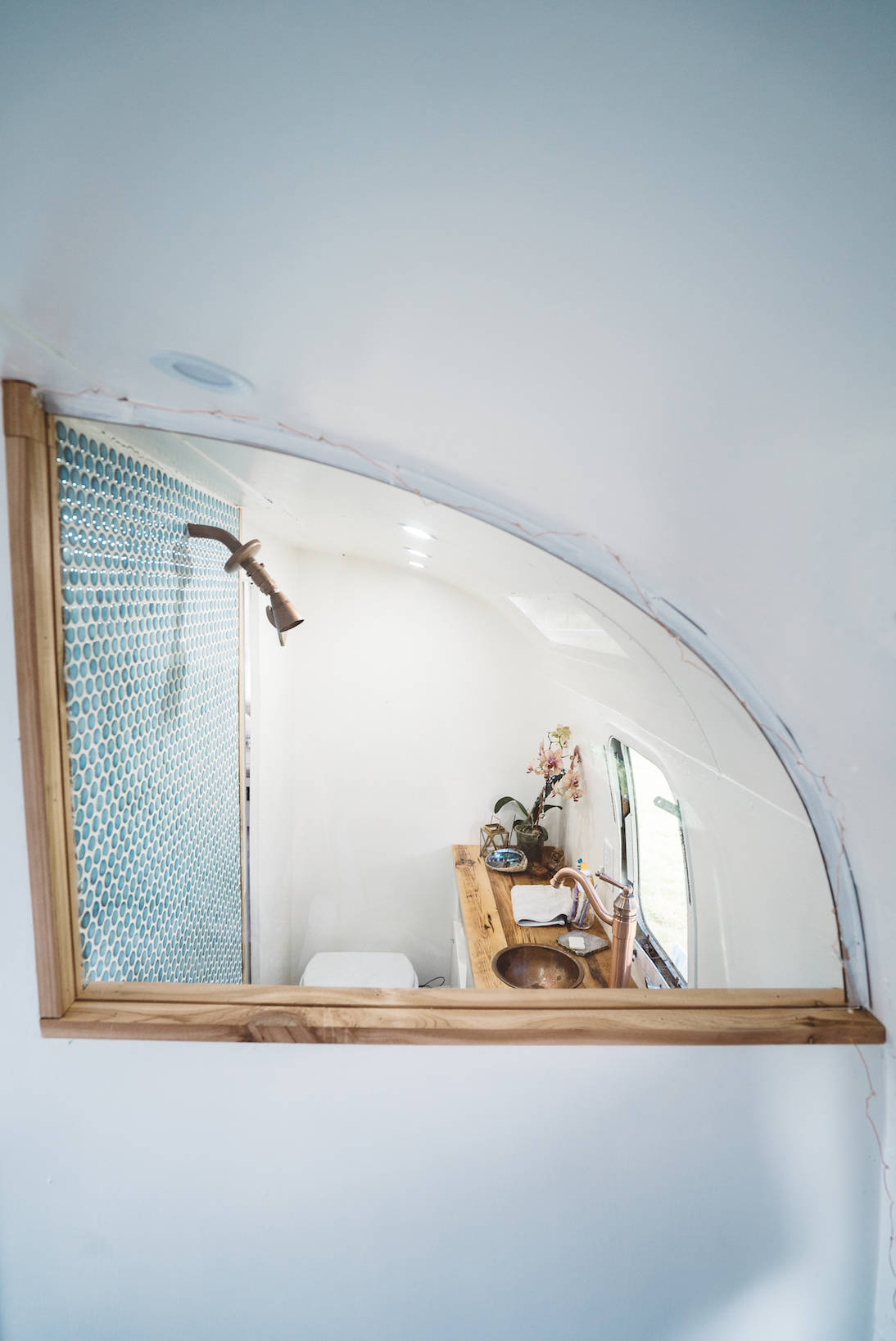 Airstream Renovation Cost: Kitchen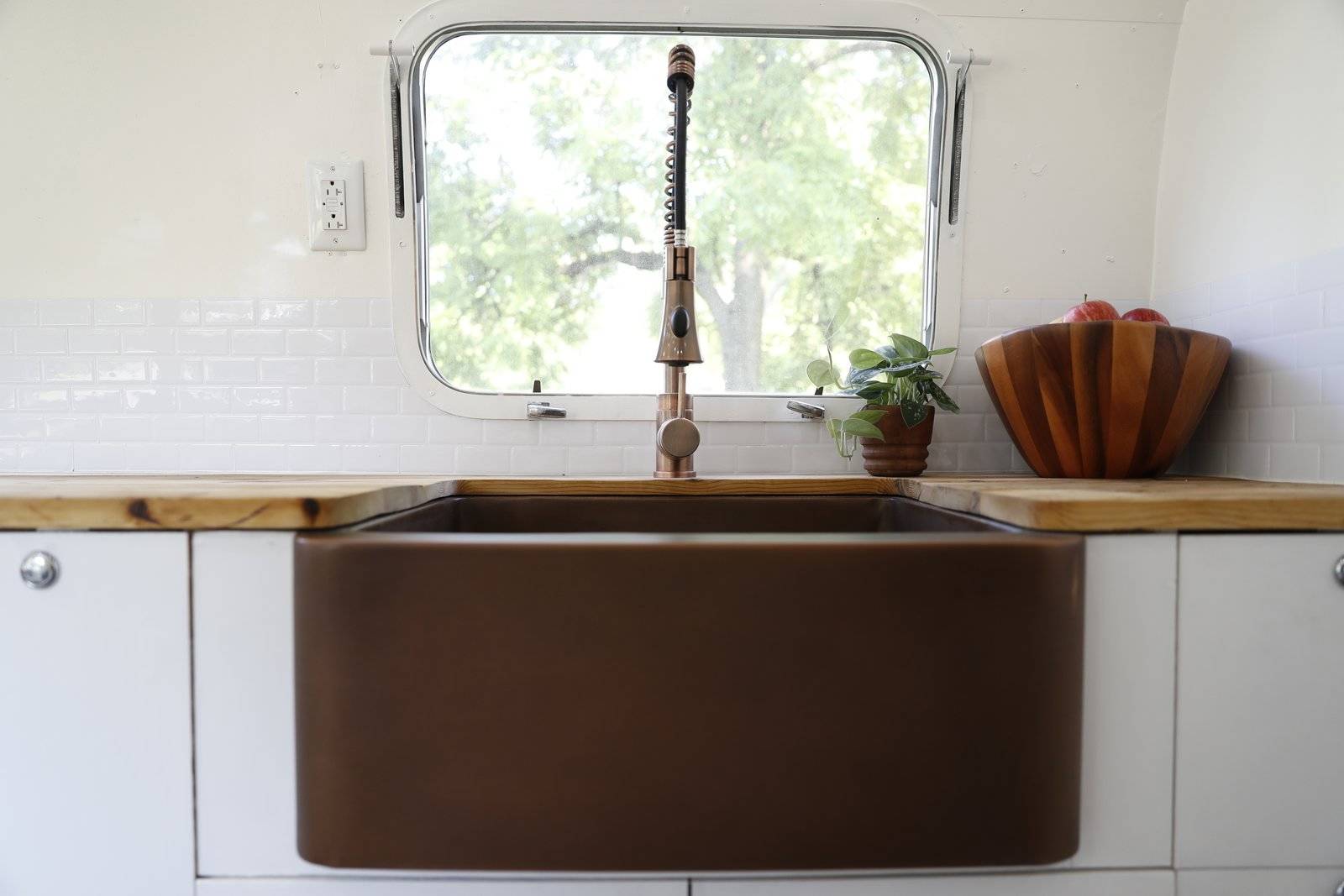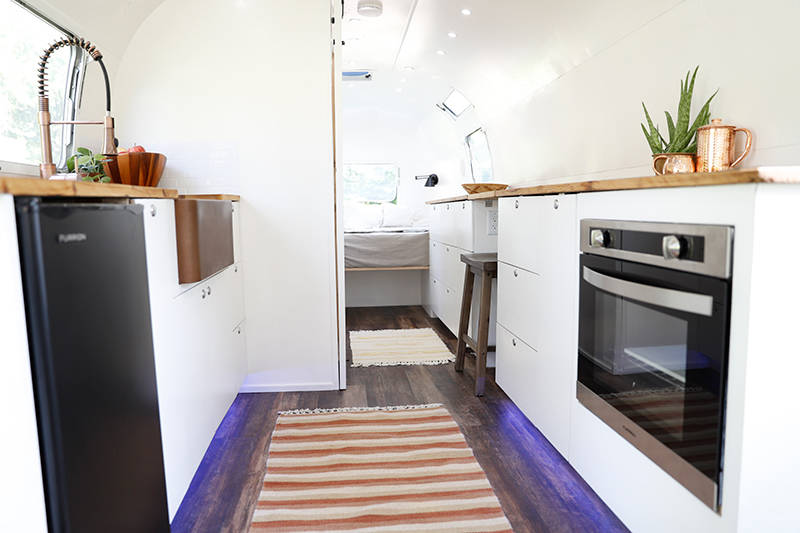 Total = $2823.61 USD (approx. $3588.23 CAD)
Airstream Renovation Cost: Bedroom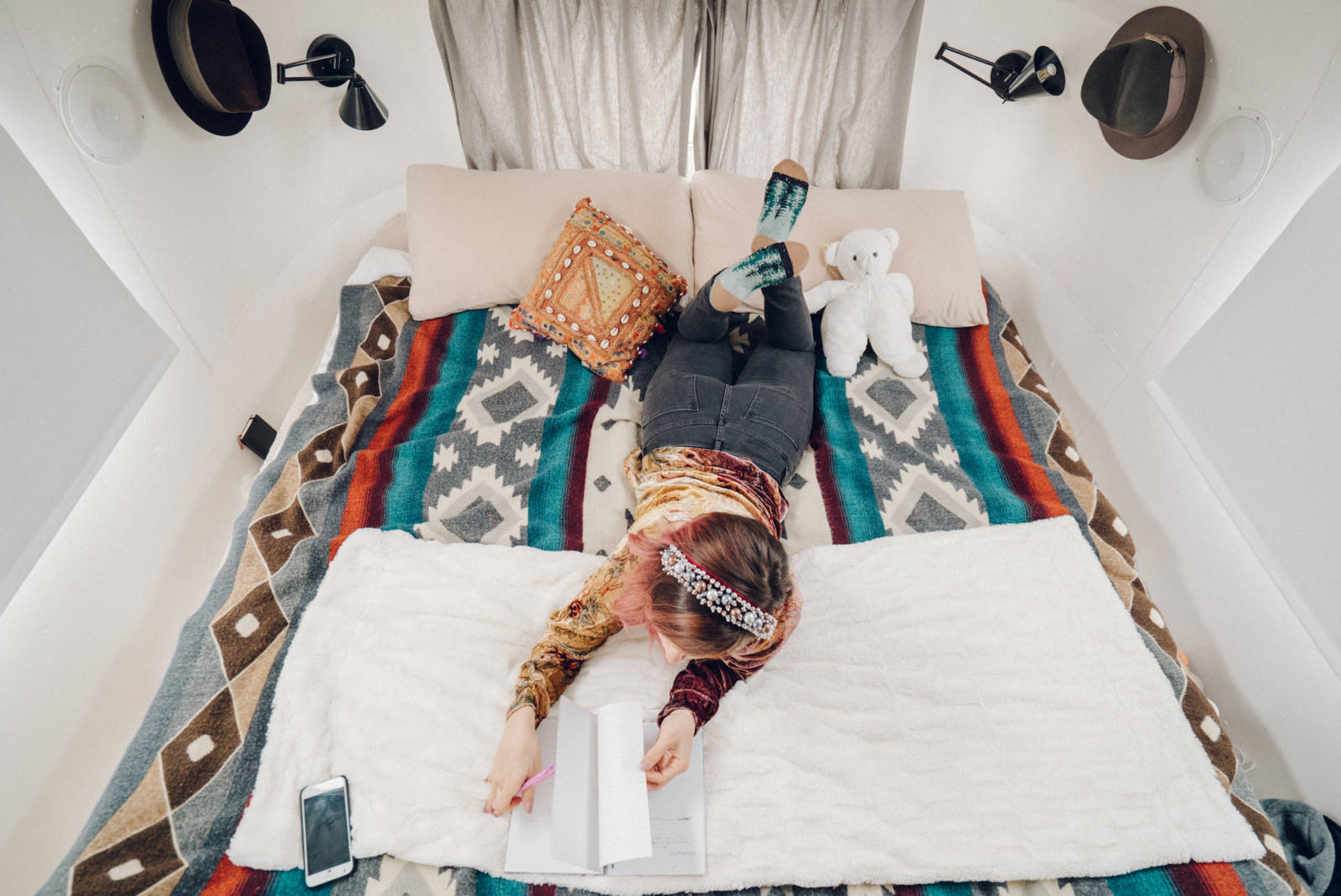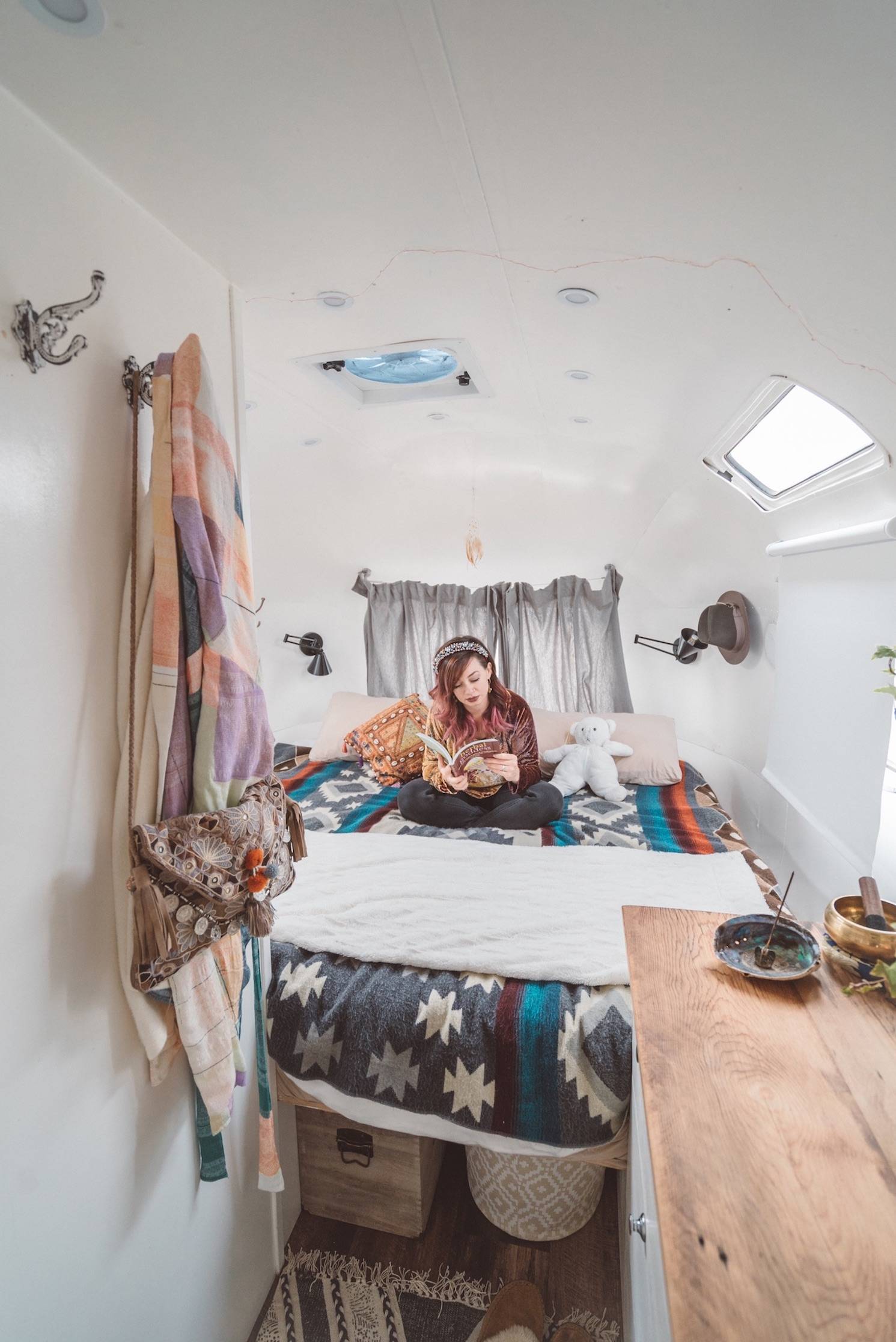 Airstream Renovation Cost: Solar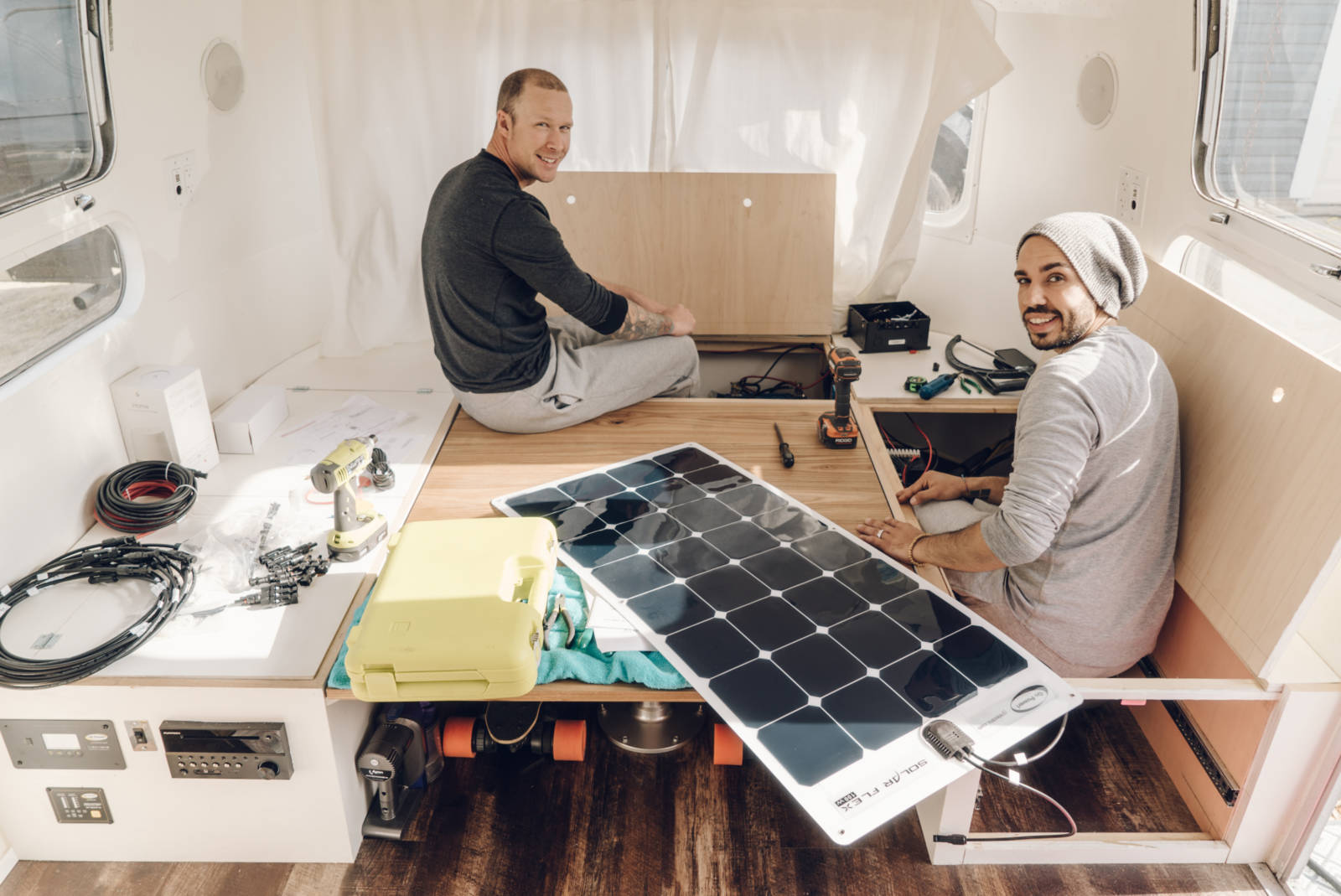 Airstream Renovation Cost: Other Materials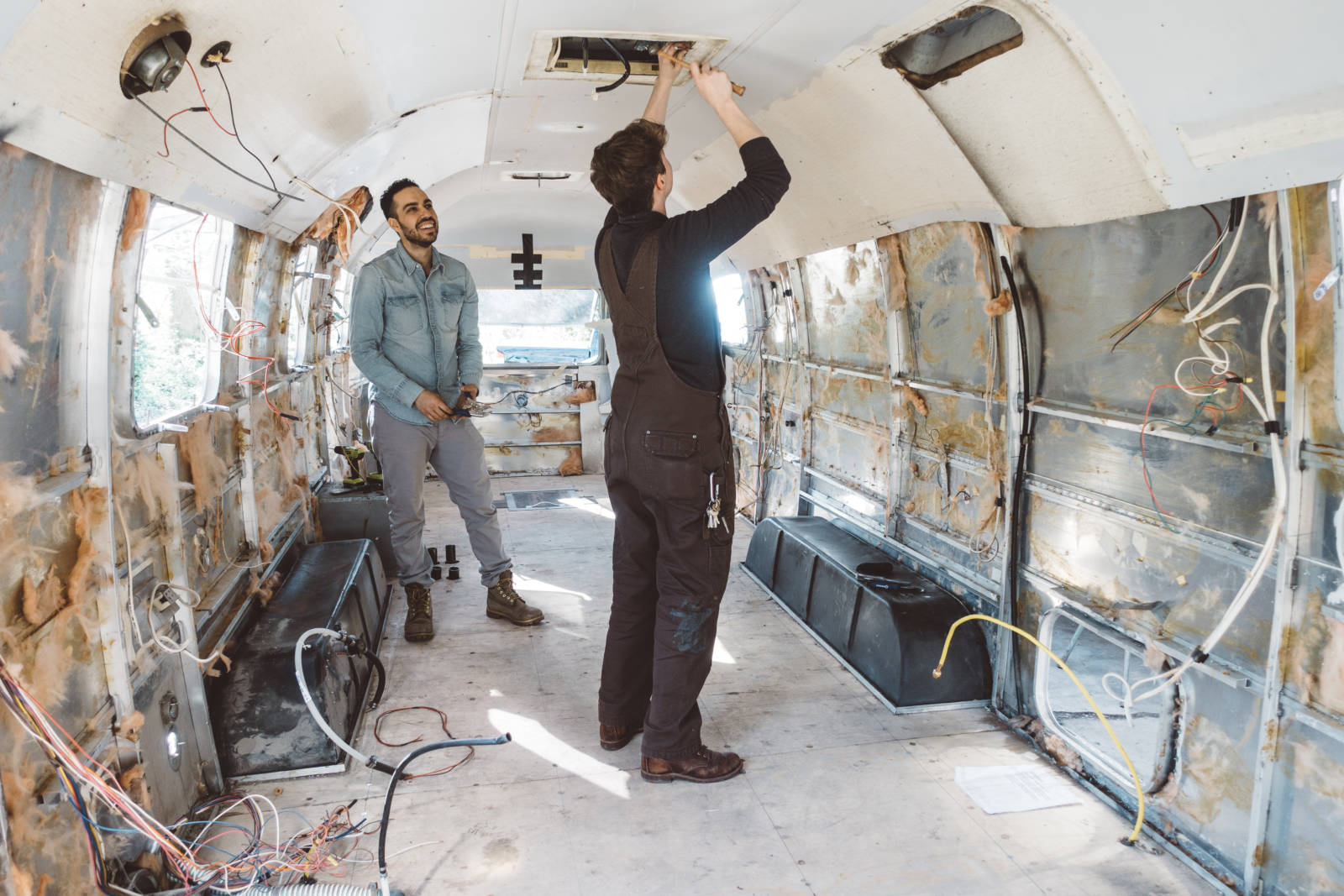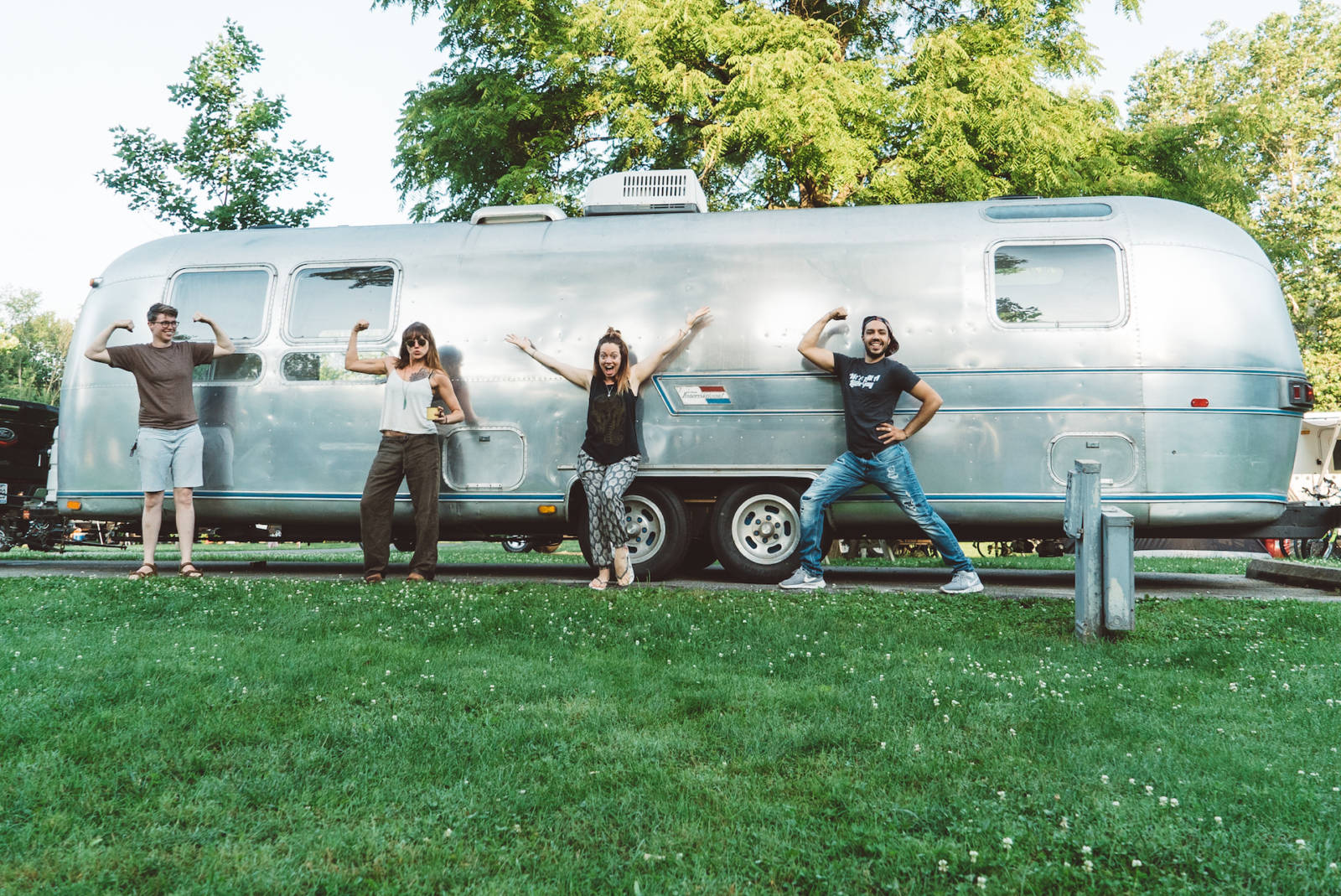 Total Airstream Renovation Cost = $54,307.69 USD (approx. $69,638.67CAD)
We have a few incredible sponsors who were part of this Airstream renovation including Furrion, Tuft and Needle and GoPower! Therefore, we saved $5983.54 USD reducing our total to $48,324.15 USD (approx. $61,959.96 CAD).
The price we paid to build our own airstream and current dream home is a small percentage of what a two-bedroom house would cost you in Canada/US. In fact, your building your own airstream or renovating a slightly worn down one can cost even less if you do all of the labour yourself, just know you will end up paying for it with your time.
There's also the option of purchasing a brand-new Airstream, but then you're looking at a $200,000 price tag. Since this is our home and we only renovated such a small space, we purchased quality products that will last us a lifetime.
In the end, we are ecstatic with how Luna the Airstream turned out! We absolutely love our new home and lifestyle. For two wandering souls that constantly crave the open road, a home on wheels couldn't be more perfect for us. We hope our article and video helped inspired you to try and build your own Airstream. For more tales from the open road stay tuned to our latest travel blog updates and if you have any questions on your own Airstream restoration project, feel free to reach out and connect.
Would you ever live in a tiny home?