It's that time of year again. The time where we share the best holiday gift ideas for travel. All of these items can be ordered online and shipped directly to your doorstep. These travel goodies have been items we've been really digging this year, and we feel confident that the travel enthusiast in your life will love them as well.
But this isn't just a gift guide...
Last year, we shared our 2017 gift guide + did a HUGE giveaway. This year, we're sharing even more travel gift ideas and giving them all away to YOU GUYS AND GALS once again!
There are 12 giveaways in total! A list of the prizes and how many of each are listed below.
To enter, you must:
 Be subscribed to the Hopscotch the Globe newsletter where you'll get instant access to insider travel tips, monthly giveaways, never heard before stories, and so much more!

Like and comment on the Instagram photo we've both posted sharing the gift guide and giveaway.

Leave a comment on this post telling us how you'll use any of the items for your travels in 2019.
UPDATE: WINNERS HAVE BEEN CHOSEN. Scroll down to the bottom of this post to see!
Now on to our list of the best holiday gift ideas for travel...
The Ultimate Vlogging Camera: Sony RX100 VA
The Sony RX100 VA has become my first choice recommendation for any traveller looking for a light weight, compact, high quality performing camera that takes excellent photos and video. Like the RX100 V, the RX100 VA can shoot HD video at 960 fps in High Frame Rate Mode and UHD 4K video at 30/24 fps. It has the same sleek design but comes with new features including dual video recording, where the camera simultaneously records two video files at once. Some of other product highlights include:
20.1MP 1" Exmor RS BSI CMOS Sensor

BIONZ X Image Processor & Front-End LSI

Internal UHD 4K Video & S-Log2 Gamma

Zeiss Vario-Sonnar T* f/1.8-2.8 Lens

24-70mm (35mm Equivalent)

Fast Hybrid AF System with 315 Points

HFR Mode for Full HD Video up to 960 fps

0.39" 2.36m-Dot OLED Pop-Up EVF

3.0" 1.23m-Dot 180° Tilting LCD

ISO 12800 and 24-fps Continuous Shooting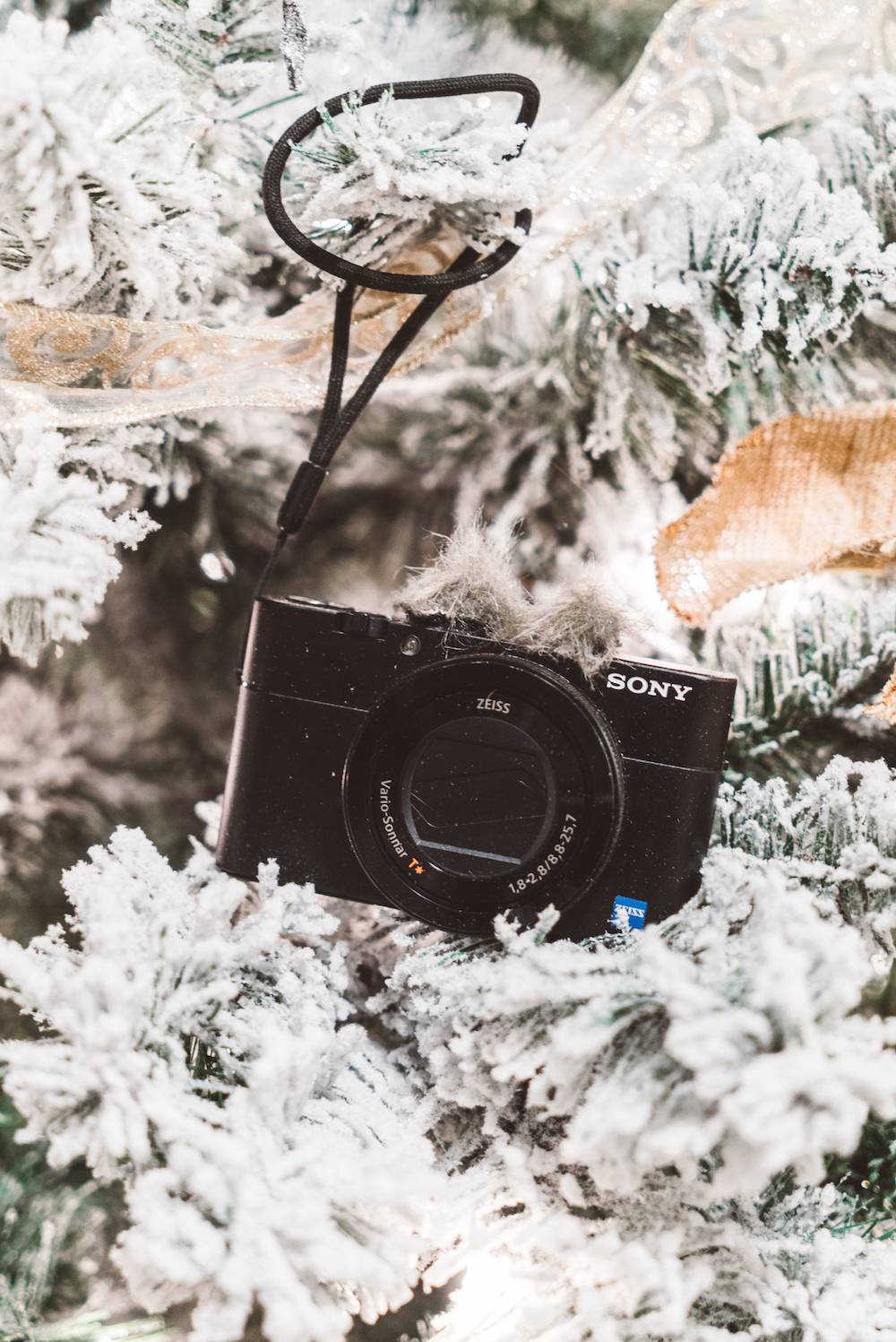 Bluehost Web Hosting
Have someone in your life that's been wanting to travel for their job? Building on online brand is a great way to do it! Whether you're a photographer, writer, videographer, social media expert, etc, creating a website is the first place to start when building a brand. If you're wanting to start a website, then one of the first things you need to do is get a domain and hosting provider. Bluehost is one of the largest and most trusted web hosting services that I can't recommend enough. If you aren't a techy and the idea of setting up a website is intimidating, have no fear! Bluehost makes it so easy to set up a website that even your grandmother can do it. They also provide 24/7 support in case you do have any questions.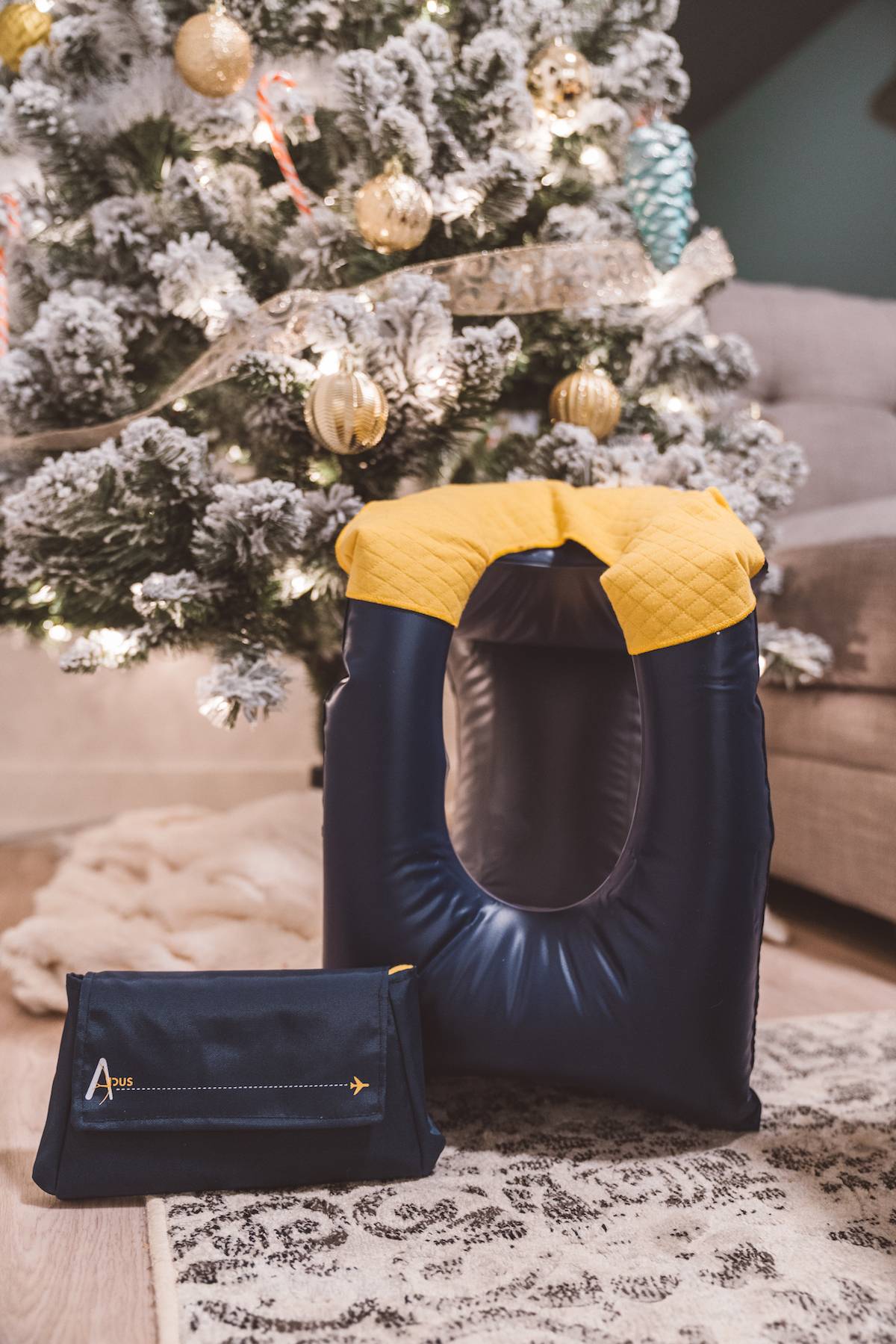 Apus Relax Travel Pillow
There are plenty of travel pillows out there and finding the perfect one to get the maximum amount of sleep on your flight can be tricky. Siya and I have owned our fare share of travel pillows, but what we enjoy about Apus Relax Travel Pillow is it provides you with several ways to position your neck for a good rest. It's also easy to clean, unlike the bead filled neck pillows. The Apus Relax Travel Pillow uses washable hypoallergenic PVC and also comes with a super soft washable microfiber. Since it's inflatable, it's easy to pack and takes up little space in your carry on bag.
Global Portable WiFi Device + Data
The Skyroam Solis is a small, but powerful device, that makes the ultimate travel companion. It's a global WiFi hotspot that offers UNLIMITED fast, secure data for your mobile, tablet and computer in over 100 countries. You can connect up to 5 devices at once and only need to pay for the days you want to connect. Siya and I have tried several competitive devices which have failed to connect us to the online world where the Skyroam Solis has saved us in so many situations. If you're looking for a way to stay connected no matter in the world you may be, you need the Skyroam Solis.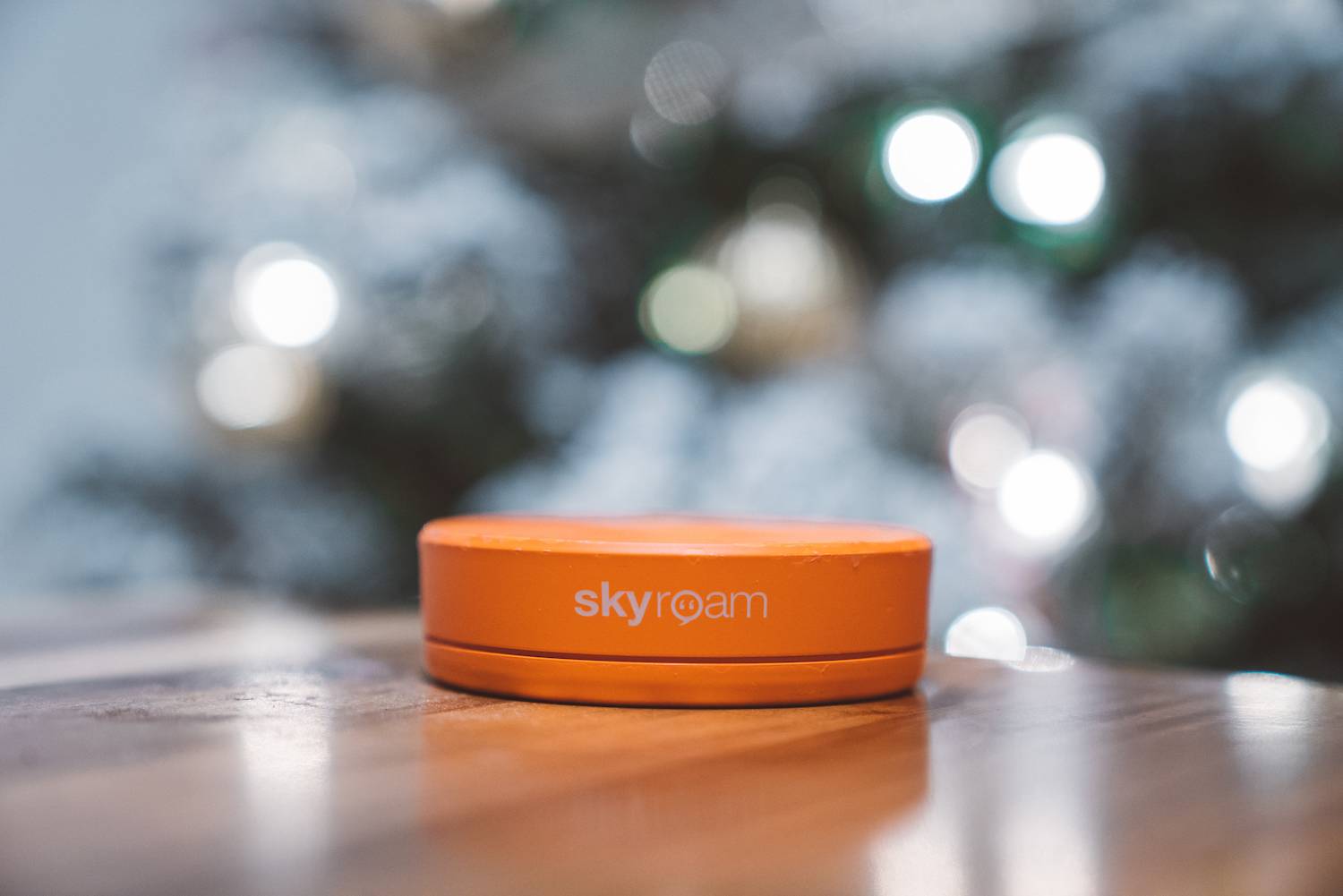 Rocking Vibe Jewellery
Jewellery is a great way to change up your look when you travel without taking up too much space in your suitcase. That's one of the reasons why I've always collected items of jewellery throughout my travel to remind me of a place or experience. I love that no matter where in the world you go, jewellery carries a host of traditions, meanings and customs that indicate such things as wealth, status, societal role, and more. Rocking Vibe was born in my favourite city in the world...Toronto! The jewellery line offers natural, raw, one of a kind pieces that really make a statement. There has yet to be a time where I've worn my Rocking Vibe jewellery and didn't receive a compliment.
Get 10% all Rocking Vibe jewellery by clicking here and using discount code: hopscotch
SleepPhones
One must-have item I take on every flight are headphones. The last thing I want during a long flight is to be stuck with the crappy airline headphones. For someone that gets flying anxiety (yes, this full-time traveller gets nervous to fly), I enjoy popping in my headphones, laying back and listening to music in order to relax. What I don't enjoy is how regular headphones and ear buds are not comfortable to wear. Enter SleepPhones...
SleepPhones are fully padded headphones with nothing sticking into the ears and are comfortable even for window sleepers. They are lightweight, washable, hypoallergenic, and RoHS/CE compliant with the highest standards for electronics and batteries. Most importantly, they block out snoring, so your inflight seat buddy won't drive you nuts...*cough* Siya *cough*
Siya and I own a pair of the SleepPhones Effortless. They are bluetooth enabled headphones inside a soft headband, complete with induction charging technology for a completely wireless experience. We love them!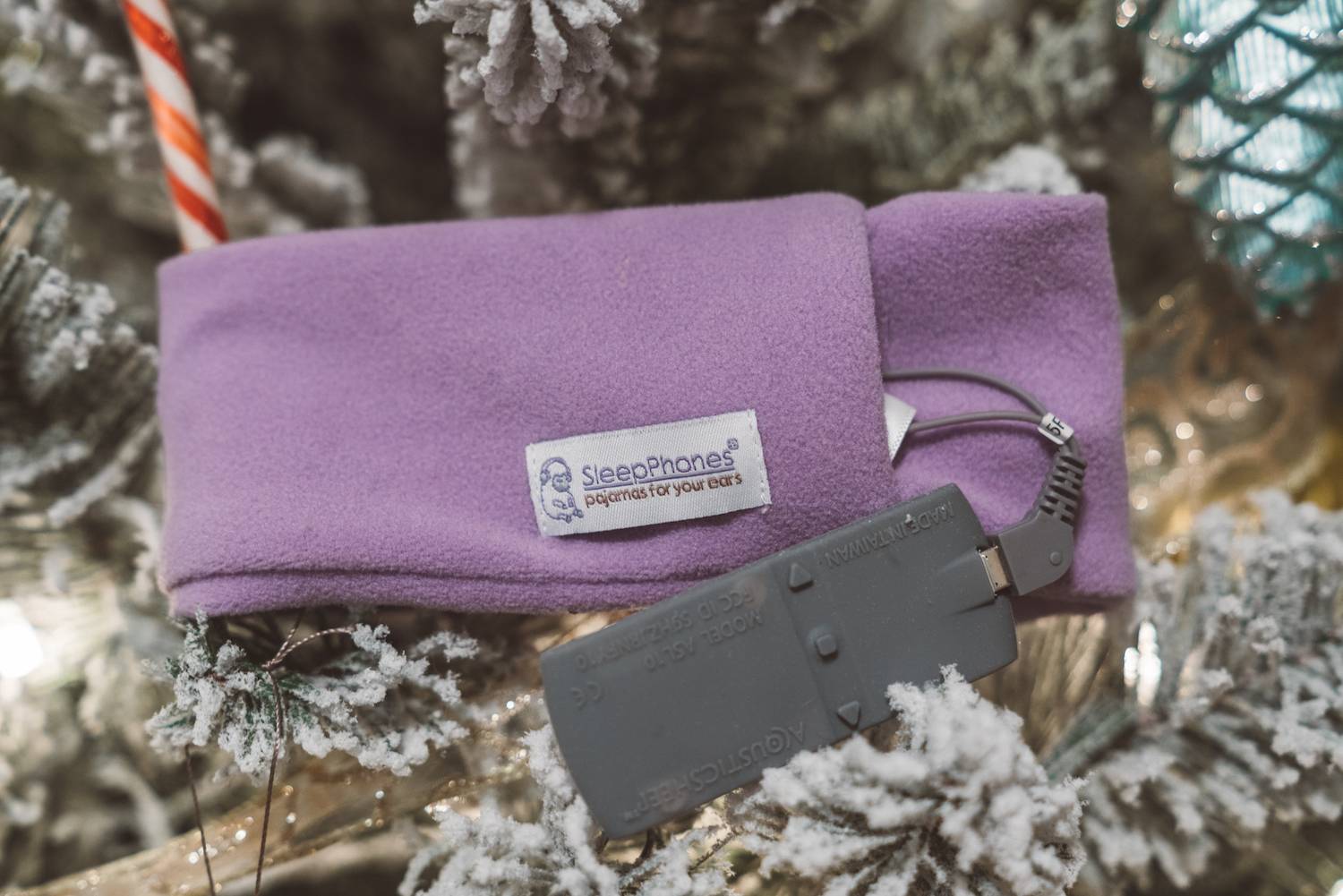 Gobi Heat Jacket and Mits
Siya and I have travelled to colder climates including Greenland, Finland and Northern Canada. We love winter travel but hate being cold, which is why when we discovered a heated clothing line called Gobi Heat we were intrigued. Gobi Heat, named after the vast Gobi Desert that straddles both Mongolia and China, creates heated jackets, hoodies and gloves that keep you heated throughout your travel days. If you've ever been standing outside on a cold day and thought "I wish I had a fire place in my jacket," well thats what Gobi Heat clothing feels like.
Treats from Around the World
What if you could experience a country without leaving your home? Treats is a subscription service for international snacks, where every month you can experience the flavours of a new country. If you have a foodie in your life that enjoys exploring new flavours and textures, this is such a great gift. Treats feature two types of boxes, the "Standard Pack" and the "Premium Pack". The "Standard Pack" contains 4 to 6 international snacks, and the "Premium Pack" contains 8 to 12 international snacks. The service offers month-to-month subscription plans, as well as 3-month, 6-month and 12-month gift subscription plans.
Lonely Planet Books
With the new year just around the corner, it's time to start planning 2019 travels. Ever since Siya and I started traveling many years ago, we've used Lonely Planet books for inspiration and to help plan our trips all over the world. Whether you're looking for a country or city guide, recipes, phrasebooks or coffee table books, Lonely Planet has you covered. Here are our some of our favourites books:
Best in Travel 2019 (Siya and I have a section in this book we contributed to)

The World

Epic Hikes of the World

Epic Drives of the World

Ultimate Eatlist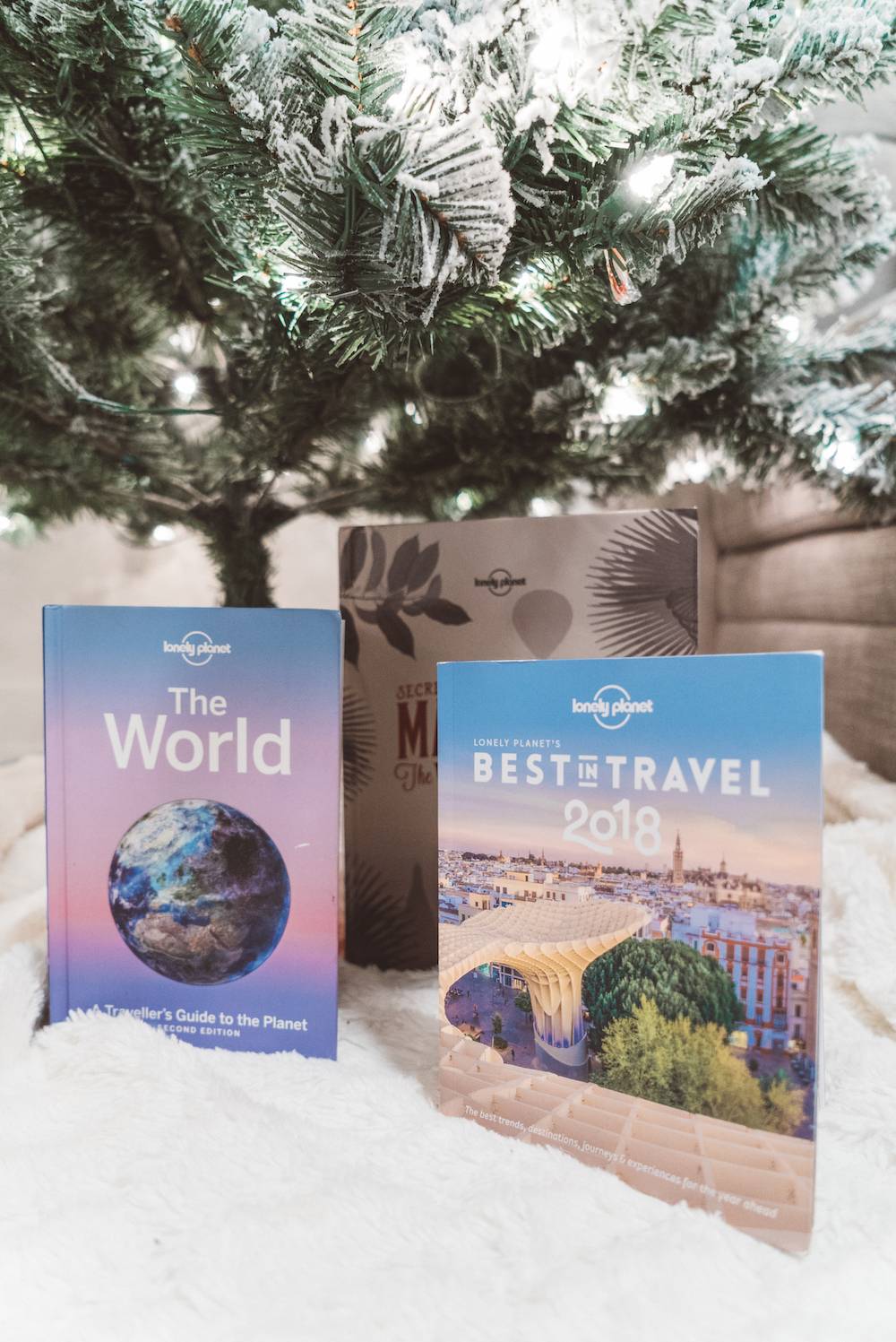 Fun Games for the Road
Whether it's a long road trip or flight, keeping entertained is how you can turn an okay travel day into a great one. Games are also great for cottage getaways, making friends in your hostel or for rainy travel days. Some of our favourite games to take with us on our travels are Pictionary and Uno by Mattel Games.
Khmer Explorer Travel Set
Shopping for a travel backpack can be overwhelming with so many on the market. What makes Banana Backpacks stand out from the rest is by purchasing this product, you help to provide a child in Cambodia with 2 meals a day at school for a year. What makes the product unique is the name of the child your backpack supported is embroidered in Khmer (the script of Cambodia) on the left strap of your backpack. So, not only are you getting a top quality, well designed travel backpack but your'e making a difference. The Khmer Explorer Travel Set by Banana Backpacks has been designed to meet the demands of any adventure. Open-flat design, full weatherproofing, an integrated packing set, and 60L of capacity make this bag a great travel companion.
Get 10% all the Khmer Explorer Travel Set by clicking here and using discount code: hopscotchtheglobe
Unique Travel Maps
You may have seen those really cool scratch maps advertised on Facebook by several different countries. While they are cool (I used to have one myself), they aren't really unique. Bold Tuesday is a brand that makes beautifully designed maps I haven't seen anywhere else. We love our so much we framed it and have it up in our office. Every time I look at it, it inspires me to make new travels plans, which is why I'm confident the traveler in your life will appreciate one as much as I do.
WHAT WE'RE GIVING AWAY
1x Sony RX100 VA

2x Apus Travel Pillows

3x $100 Gift Card to Rocking Vibe Jewellery

3x Basic Bluehost Hosting Plan for 1 year

1x Lonely Planet Book Bundle

2x Banana Backpacks Khmer Explorer Travel Set

2x Gobi Heat Gloves

2x Gobi Heat Hoodies

1x Gobi Heat Nomad Jacket

1x Premium Treats Box 3-Month Subscription

1x Skyroam Device with 5 Free days of Unlimited WiFi

1x 4 Mattel Games

12x Bold Tuesday Travel Maps (Choice Between "List of Countries" and "Find it World" Map)

2x SleepPhones (One SleepPhones Wireless and One SleepPhones Effortless)
And a drum roll please...
THE GIVEAWAY WINNERS ARE:
Apus Travel Pillow - Rebecca Gray, Victoria Santiago
$100 Gift Card to Rocking Vibe Jewellery - Ivan, Alison Schmidbaur, Daniela Navarro
Basic Bluehost Hosting Plan for 1 year - Maki, Leo, Chiara Conti
Lonely Planet Book Bundle - Maya Dib
Banana Backpacks Khmer Explorer Travel Set - Chelsea Purdy, Sara S
Gobi Heat Gloves - Barbara Blustein, Megan
Gobi Heat Hoodies - Kirsten Matthews, Sarah Ennis
Gobi Heat Nomad Jacket - Arianna Warner
Premium Treats Box 3-Month Subscription - Ana T
Skyroam Device with 5 Free days of Unlimited WiFi - Cara Crowley
4 Mattel Games - Mareike
Bold Tuesday Travel Maps (Choice Between "List of Countries" and "Find it World" Map) - Doreni Mabriquez, Sofia Stephanie, Holland, Heather Dupree, Katie Bellefeuille, Shae-Lin Falica, Lana, Harry, Alvina Almeida, Anacat, Mic, Sarah
SleepPhones Wireless - Kayla Goodman
SleepPhones Effortless - Amy Berry
Sony RX100 VA - Kimberley Indovina
Thank YOU to all who participated in this giveaway. We received so many entries and wonderful messages. You are all truly incredible, and we are so lucky to have you part of our community. Congratulation to all of the giveaway winners. If you didn't win this time, EVERY MONTH we do a new giveaway exclusively for newsletter subscribers. So, if you've subscribed to our newsletter, be sure to confirm your subscription so you don't miss out on upcoming giveaways. PLUS, these newsletters are for one reason and that is to help YOU. Each month, we share additional travel tips, advice, discounts and ways to save hundreds of dollars on your next trip, plus much more! Our goal in 2019, is to make this newsletter the best travel newsletter out there. So stay tuned for much more.
Important: If you are one of the giveaway winners, please email hopscotchtheglobe[@]gmail[dot]com, so we can work out details for where to ship your gift. Winners MUST claim their prize by 5PM EST on December 28th! If not, the prize will go to someone else.
Which of these items will you be purchasing for that special someone?
Which of these items would you more likely use during your 2019 travels?