Imagine living more than 100 years with no health problems. You don't take medication nor have difficulties recalling childhood memories. You can still go for a walk, work in the garden or meet up with friends, who are also centenarians.
Sounds unbelievable, right?
But, it's no fictional story. That is how people actually live in regions dubbed 'Blue Zones'. The term 'Blue Zone' was coined by Dan Buettner, a New York Times bestselling author, who was studying areas to some of the oldest people in the world.
Dan discovered five places where residents have low rates of chronic disease and live longer than anywhere else. These include Nicoya, Costa Rica; Loma Linda, California; Ikaria, Greece; Sardinia, Italy; Okinawa, Japan.
These regions are home to communities of people who live over 90 years and often elude heart disease and even cancer!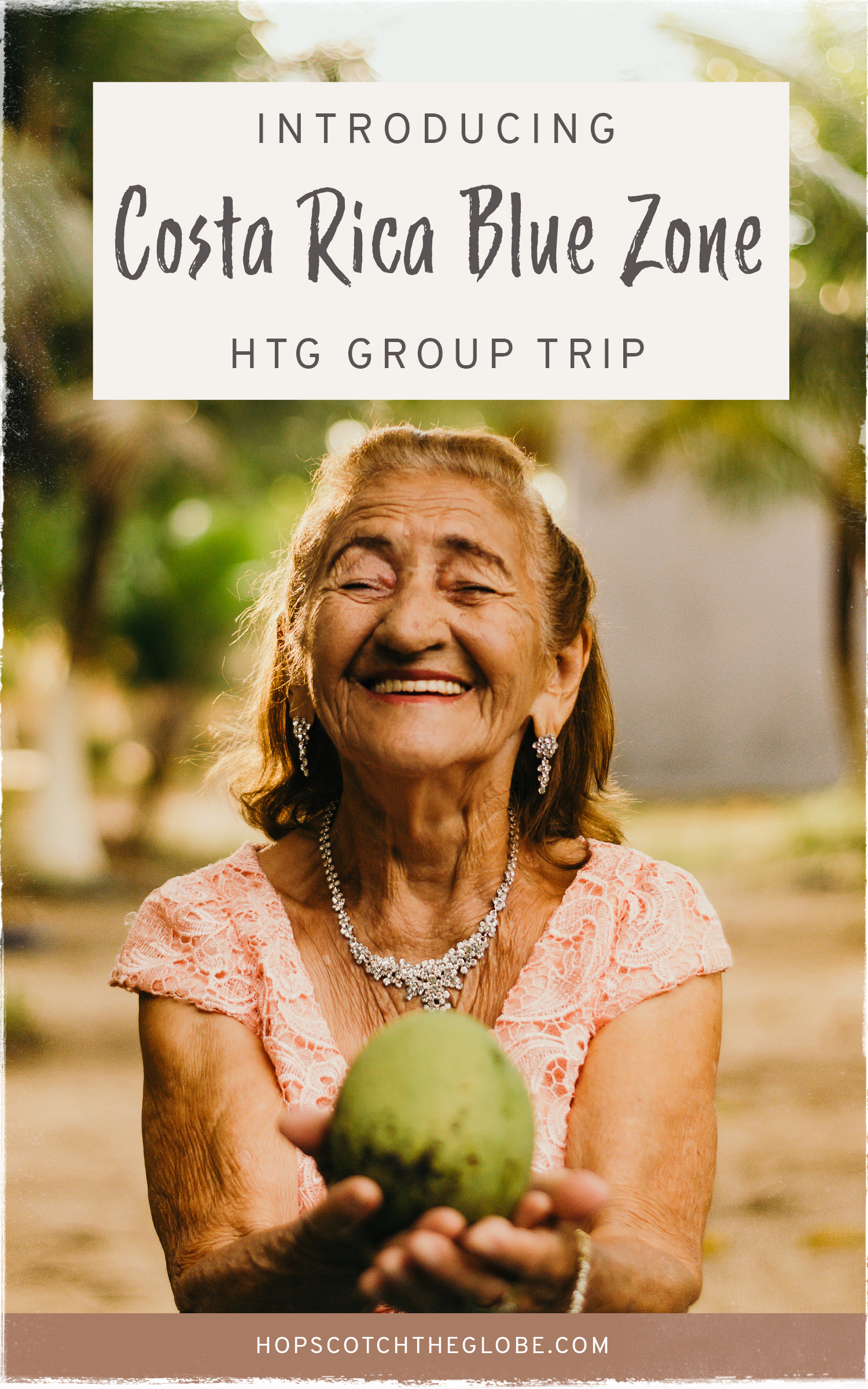 Costa Rica Blue Zone Experience Group Trip
I've been interested in travelling to a Blue Zone for years! One of my biggest travel dreams is to spend time in one, ask questions and learn from the locals the secrets to a long, healthy and happy life. So, last year, I took my idea to my friends and business partners Allie and Leo, and together we bought this dream trip to fruition.
Incredible Fact: The number of centenarians have roughly DOUBLED since Nicoya was identified as a Blue Zone in 2006. They are definitely doing something right over there, and we are going to find out exactly what!
I've never been SO excited to announce a group trip before. This November 2022, me and 16 of YOU awesome travellers will be heading to the Nicoya Peninsula on the northwest coast of Costa Rica! We will be living and breathing the Blue Zone lifestyle alongside the locals of this fascinating place on our Blue Zone Experience Group Trip.
---
---
Diving Into Rural Nicoya and the Blue Zone Community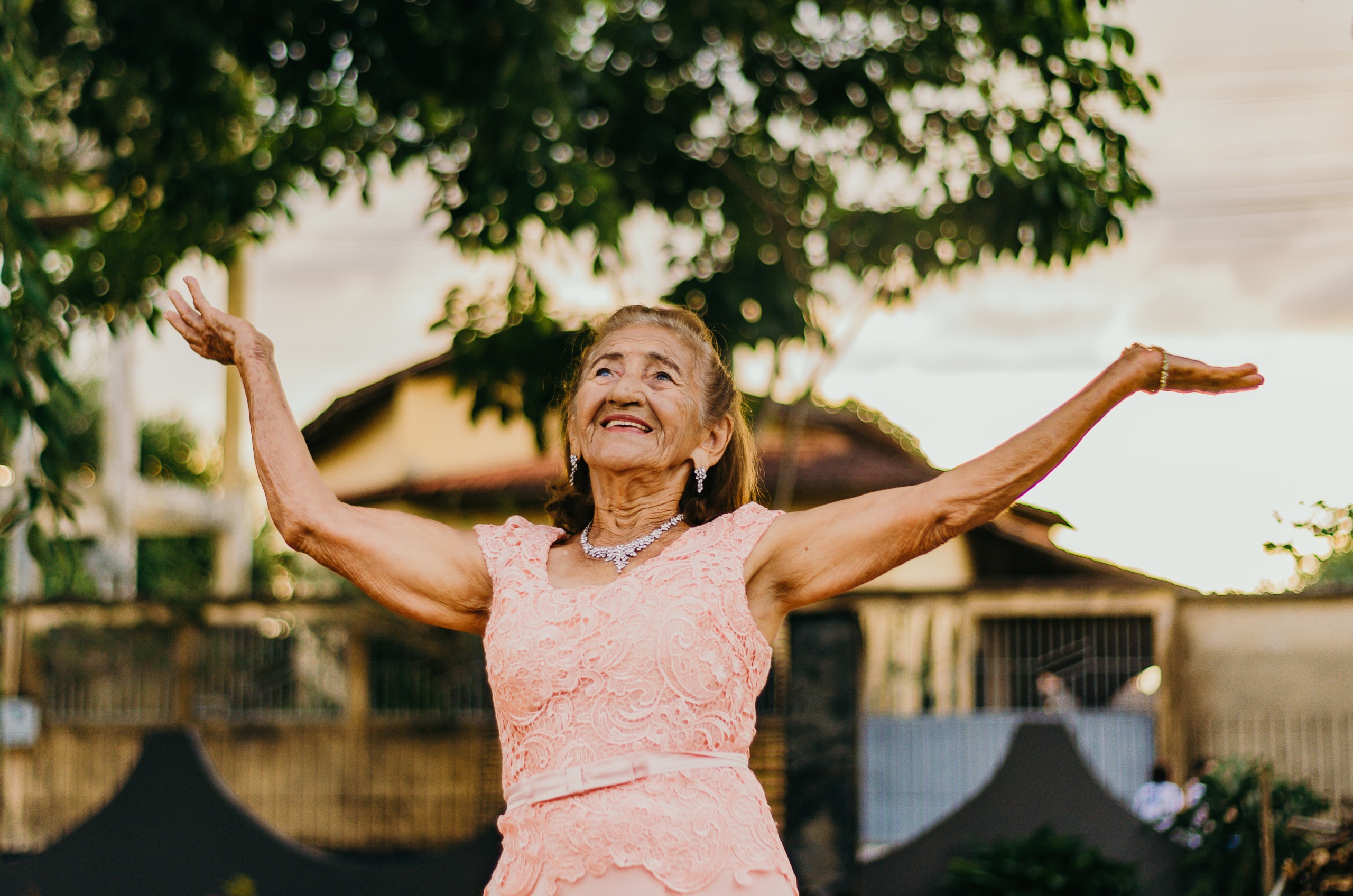 During this epic 10-day adventure, you'll dive deep into the rich culture and traditions of one of the world's legendary Blue Zones. Besides learning life secrets from some of the world's happiest and longest-living citizens, you'll have a chance to give back to the local community by volunteering at a Senior Assisted Living Center in the heart of the Blue Zone.
The residents are always appreciative of visits and chances to play cards or have an interesting conversation. You will learn about family life and the community from the residents' life experiences, plus visit a local farmers market and participate in a cooking class focused on the diet of the Blue Zone.
Wellness, Culture and Eco-adventure… does it get any better?
A dream trip to Costa Rica will, of course, include exploring some of the country's incredible natural wonders. Before and after we visit the Blue Zone, you will have the opportunity to discover astonishing biodiversity and amazing landscapes.
You'll sleep on an active volcano and wake up on a beautiful hacienda where you'll experience the organic farm-to-table lifestyle between nature hikes, white-water tubing, and hot spring soaks. Our journey will end on an idyllic beach where you will sail into the sunset with your new travel tribe.
Rincon de la Vieja Volcano & National Park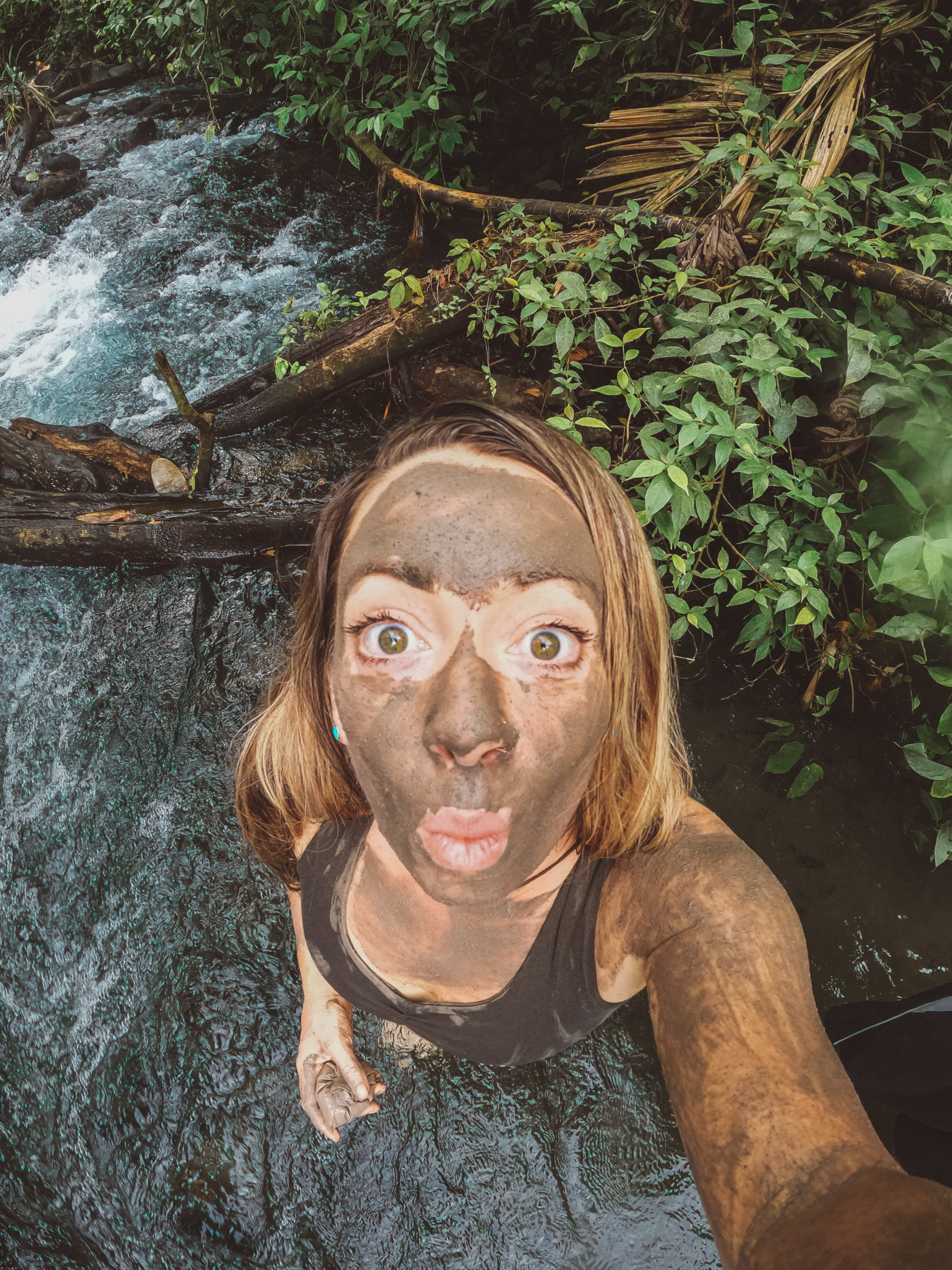 We find ourselves surrounded by pristine tropical forests and an impressive collection of volcanic geological wonders. Enjoy a relaxing stay at your eco-hotel located on Costa Rica's largest active volcano.
Opt for a light stroll to nearby waterfalls, a more challenging hike around the national park, or take an adrenaline-filled ride down the Rio Negro in a white-water tubing adventure before relaxing in secluded mud baths and springs.
North Pacific Beach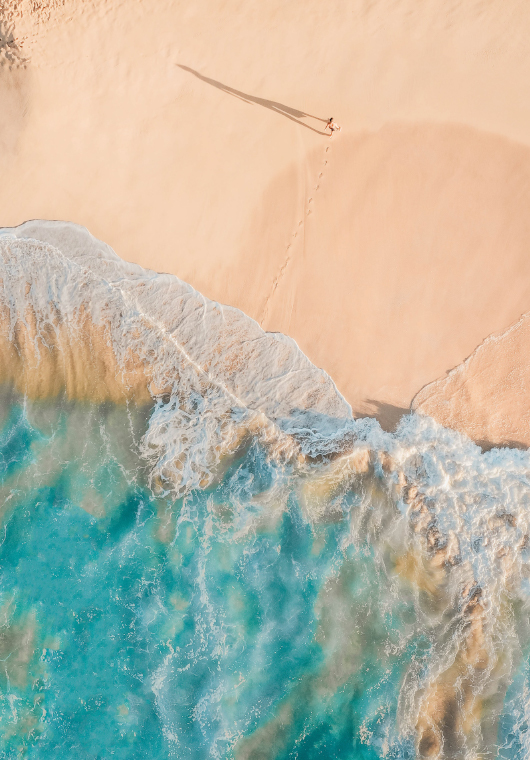 Welcome to the sunshine coast of Costa Rica, boasting the country's most beautiful coastlines and exotic tropical dry forest. Ride the waves and sail the seas on a catamaran with your new friends during the afternoon.
Are you ready to live and breathe the secrets to living a longer, healthier, and happier life? We'd love to have you join us on our next trip to Costa Rica Blue Zone. This trip has been a dream of mine for years, and I can't wait to experience it with you!
Need some 'Pura Vida' inspiration?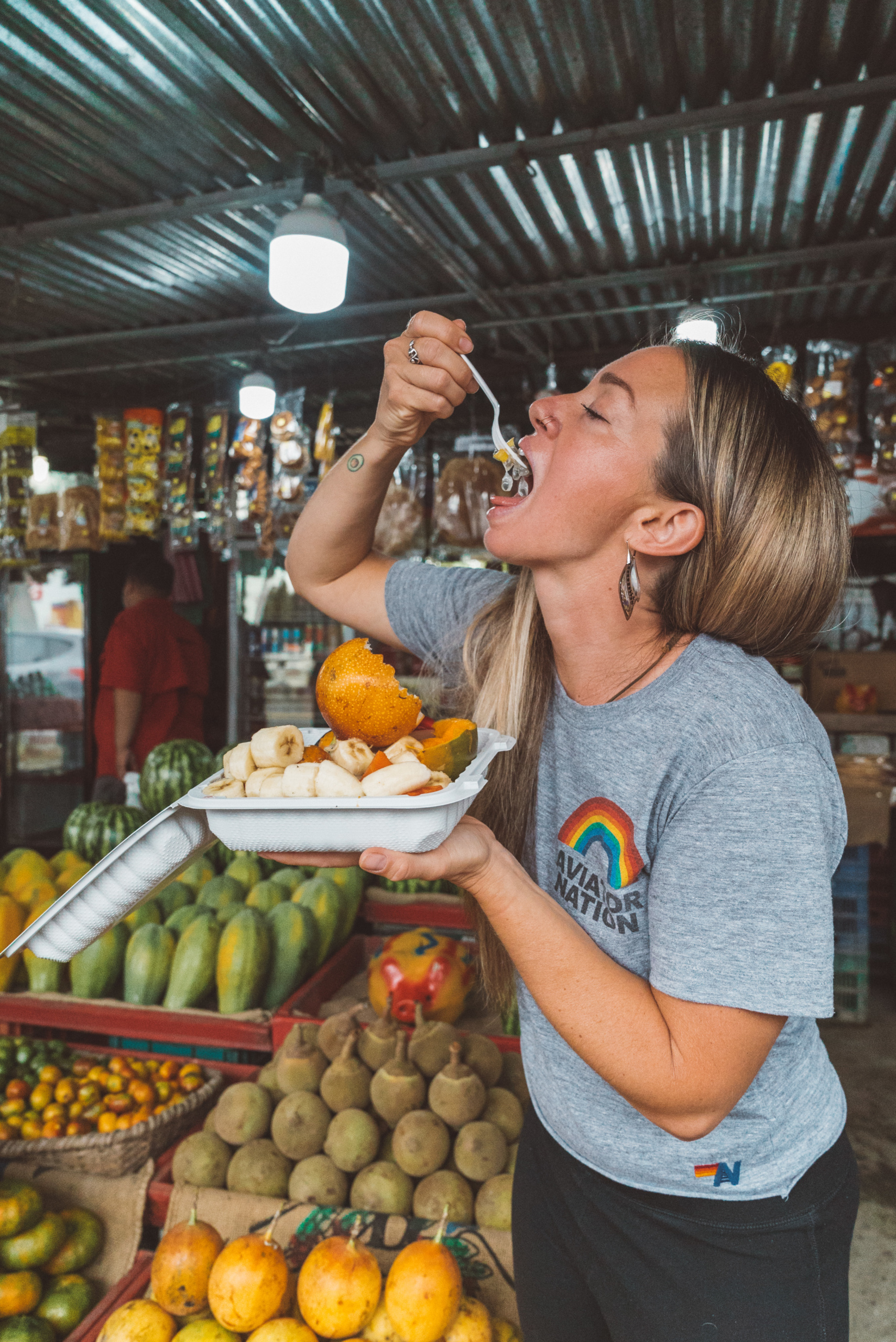 Last September, myself, our in-country hosts Allie (who also happens to be one of my longest and bestest friends) and her husband/business partner Leo, along with 10 Hopscotch the Globe community members, spent 12-days travelling around Costa Rica.
Our Wildlife Impact and Eco-Adventure Tour in Costa Rica took us from San Joe to Monteverde, La Fortuna, Tortuguero and Puerto Viejo. The journey took us high up into the cloud forest of Monteverde, across the continental divide and into the thick rainforest.
We slept near the base of the Arenal Volcano in the epicentre of adrenaline before visiting one of the world's largest green sea turtle nesting sites in Tortuguero National Park. We finished off the trip soaking up the sun on the beautiful beaches of the Caribbean coast. Pura Vida!
Click play on the video below to watch our Wildlife Impact and Eco-Adventure Tour in Costa Rica: