If your 2020 new years resolution is to travel more with your hunny while spending less, then you're going to love this post. Over the past 15+ years of travel, I've gotten really good at snagging the best deals when it comes to transportation, food, accommodation and activities no matter where I am. Having said that, some destinations are more budget friendly than others. In this post, I'm sharing some of my favourite budget couples destinations. Let's go!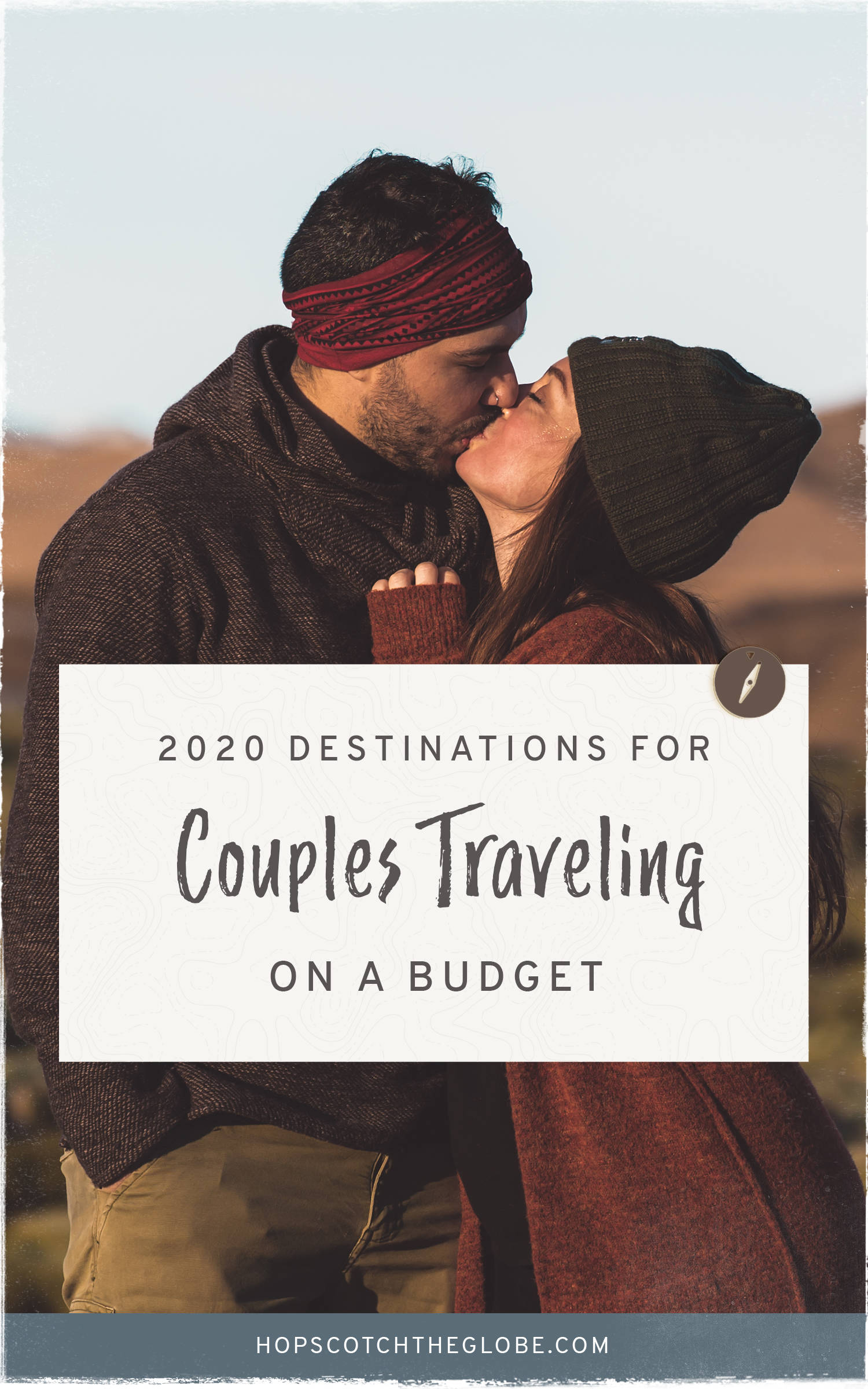 Budget Couples Destinations #1 - Guatemala
We've both been to Guatemala twice. The first time was for our Buddymoon (a honeymoon but with other couple friends) and the second was for our Hopscotch the Globe Travel Tribe Group Trip. We love this Central American country for it's rich culture, delicious food (we had one of our best meals ever here), endless adventure, eclectic personality (you can go from mountains to beaches in the same day) and romantic budget friendly accommodations.
What's more romantic and adventurous than staying in a tree house?
One of the coolest places we've stayed in Guatemala is Earth Lodge, located in El Hato, just outside of Antigua. At this eco-friendly hotel, you can sleep for as little as $23 USD per night/per couple in private accommodations. The accommodation options include: treehouses, A-frame cabins and comfortable tents. Seriously, what's more romantic than waking up in a tree house to beautiful sunrises and mountain views. Some of my favourite features of the place are the daily treetop yoga ($12 USD per class/per couple), family style dining, home cooked vegetarian meals (ranging from $2.50-$7.50 USD per meal/per person), hiking paths (free), traditional wood-fired Mayan sauna (free) and endless avocado trees (free to pick and eat)! Yes, this place doubles as an avocado farm.
Guatemala is one of those budget couples destinations that's no short of adventure.
For a week travelling around the country by public transportation, eating all the food, staying in funky accommodations and engaging in fun activities, you can expect to pay as little as $400-$500 USD per couple. This of course means staying in hostels or other budget friendly accommodations, riding chicken buses, eating street food and including free activities along with paid ones into the mix.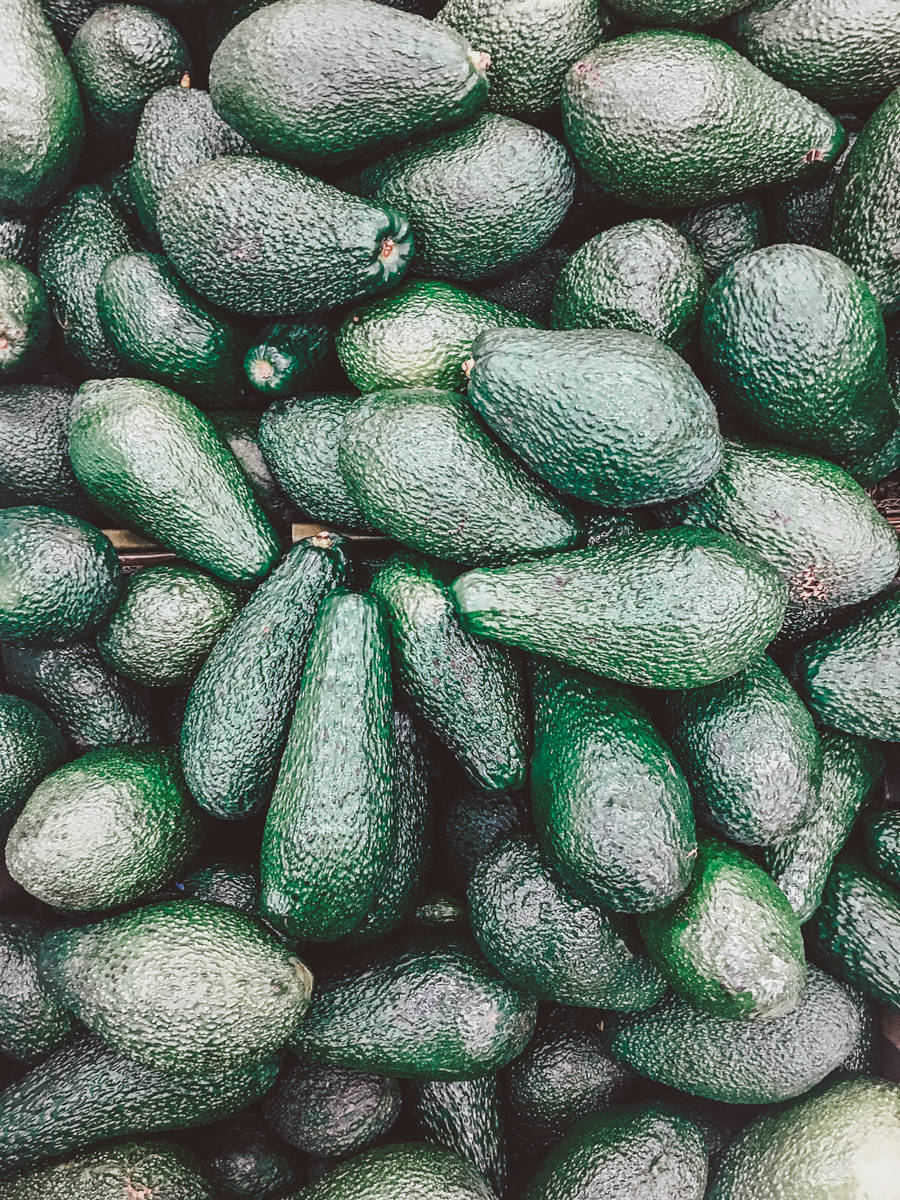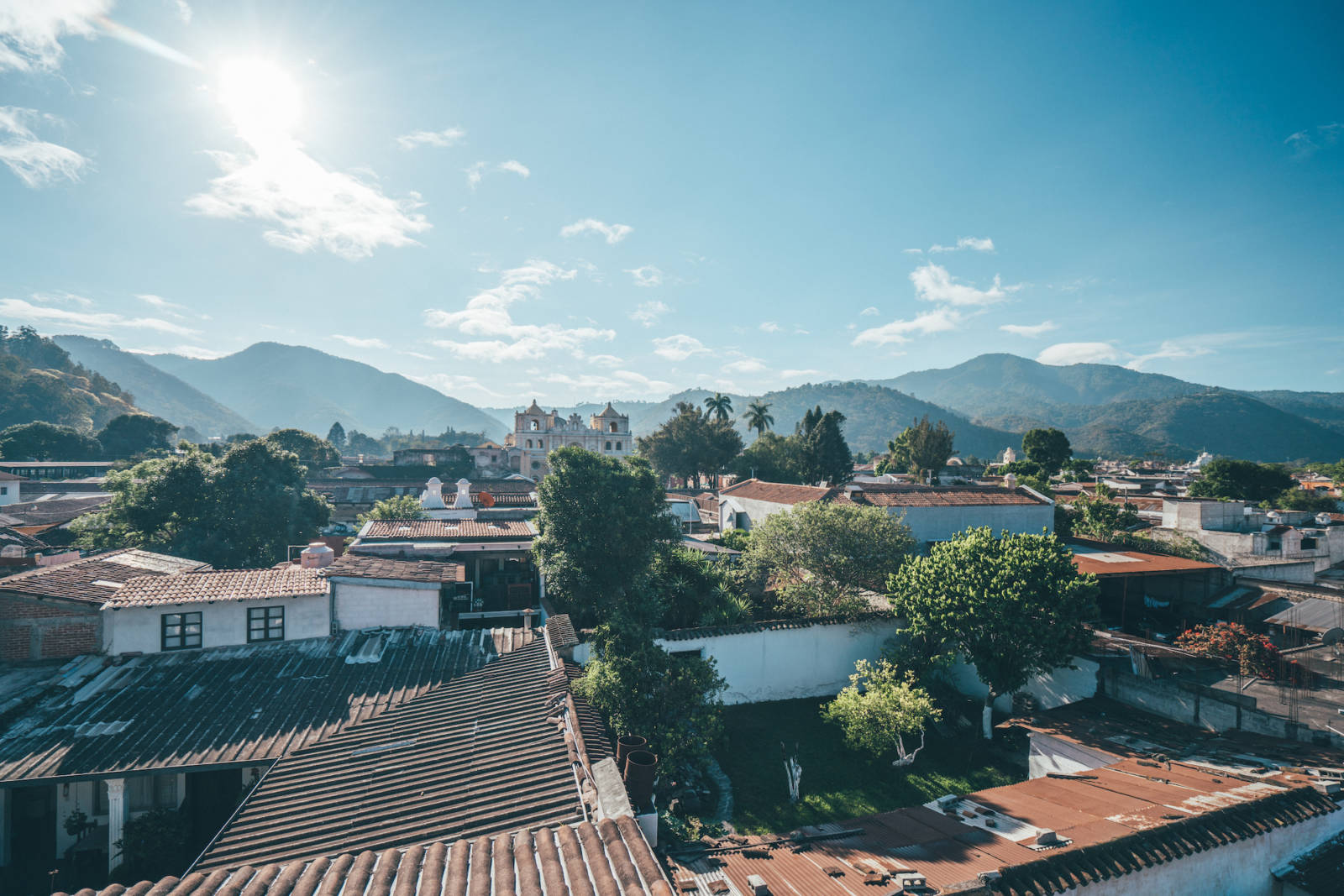 Budget Couples Destinations #2 - India
Did you know Siya and I got engaged in India? Yup! It was a magical afternoon in our $5 USD hotel room in Rishikesh. He proposed with a beautiful moonstone necklace he bought for me while hiking solo to Everest base camp in Nepal. India is all kinds of romantic! The bright colours, interesting smells, delicious flavours, hypnotizing sounds, captivating festivals, stunning landscapes, and always unpredictable adventures give India the personality that makes you fall crazy in love. I add crazy, because it can also make you frustrated, angry, surprised, confused and shocked all at the same time. It's one of those relationships. The kind you well, can't get enough of. I always say, if you can travel India with your partner, you're good for life! It's probably the most challenging place I've been to but also the most rewarding.
You'll be surprised how much you can do in India for very little $$$
Not only is India the most interesting country I've ever been to, it's also the cheapest country I've been to. Siya and I easily spent $500 USD per month (as a couple) during our India adventures. By no means did we limit ourselves either. We ate 4...5...okay 6 meals a day, drank all the chai, took all the yoga classes and even went white water rafting! During a 6 months adventure in India, we spent 2.5 of those months in Rishikesh, in a hotel that came with air conditioning, cable TV, king size bed, a large balcony overlooking the Ganja and unlimited filtered water for $150 USD/month.
Let's break it down even further...
A cup chai will cost you $0.15 USD while a beer will cost $2.5 USD
Filtered water can be found pretty much everywhere, and that's free. Bottled water cost around $0.25 USD.
A visit to the Taj Mahal will cost you $15 USD.
An epic train ride from North India to the South (Delhi to Bangalore) will cost you as little as $10 USD.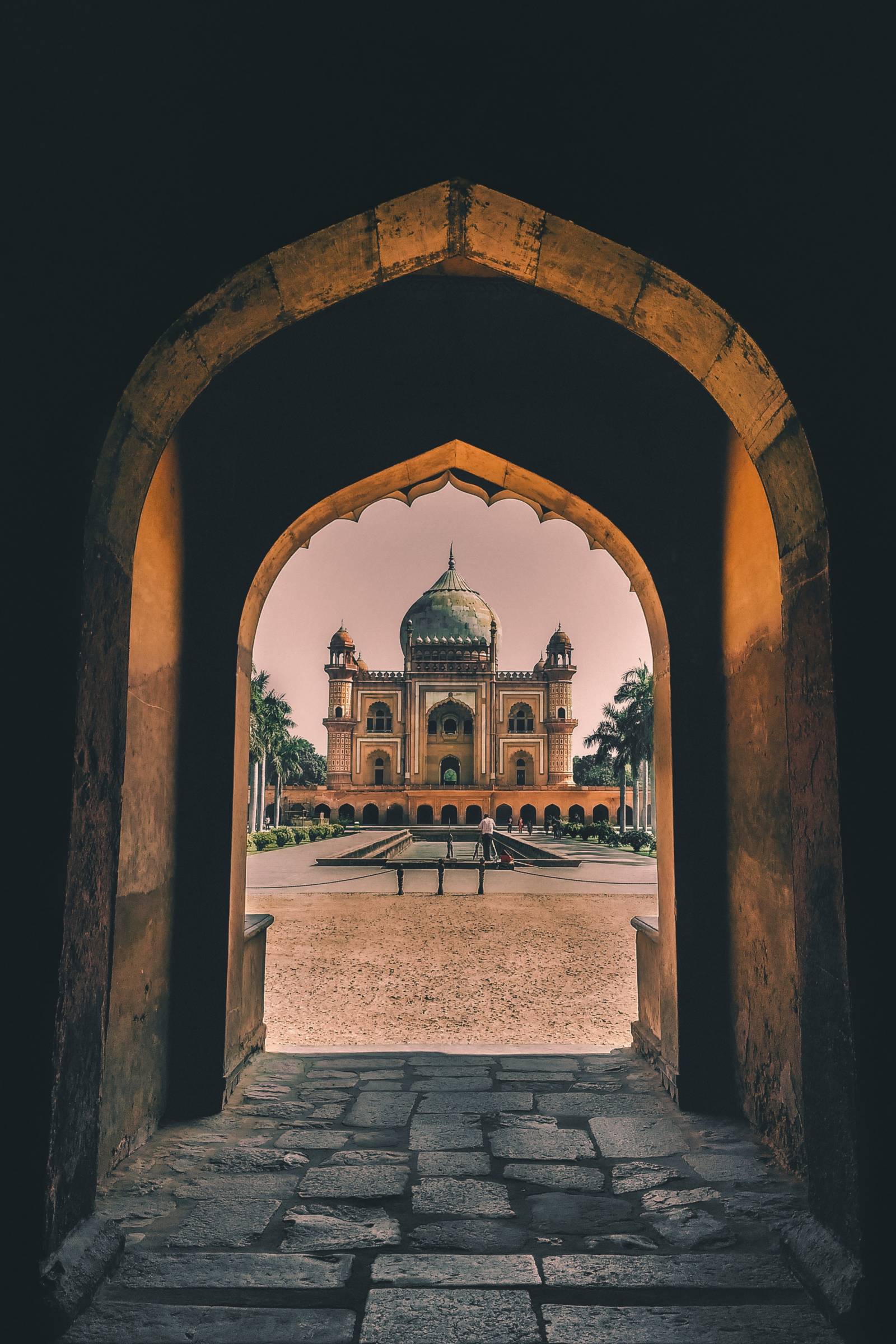 Budget Couples Destinations #3 - Lombok, Indonesia
The first time Siya and I traveled to Lombok was in 2010. We knew we had arrived somewhere spectacular. Besides its jaw-dropping beauty, this island seemed far more untouched and off the beaten path. When we visited again in 2016, it appeared just as we had left it - still raw and less explored. Only a short boat ride from Bali, Lombok is a budget favourite of ours you need to visit in 2020.
Hit the open road...on the cheap!
One of mine and Siya's favourite things to do together on the island is explore by moped. This is our favourite mode of transportation. There's nothing like holding onto the waist of your love (or have them hold onto you) and explore a place you've never been with the wind in your hair and all the freedom in the world. Even better, it will cost you as little as $4 USD per day to rent and $2 USD for a full tank of gas.
A day on Lombok includes a lot of fun and not a lot of $$$.
A clean and simple guest house room on the beach will cost you around $15-$20 USD per night (breakfast included), while a surf lessons will cost $80 USD/per couple, street food will cost you around $3 USD for a decent size meal, and a waterfall hike and breathtaking sunset will cost you nothing. What I really love about Lombok, is that it's still less visited than the surrounding islands like Bali or the Gili's.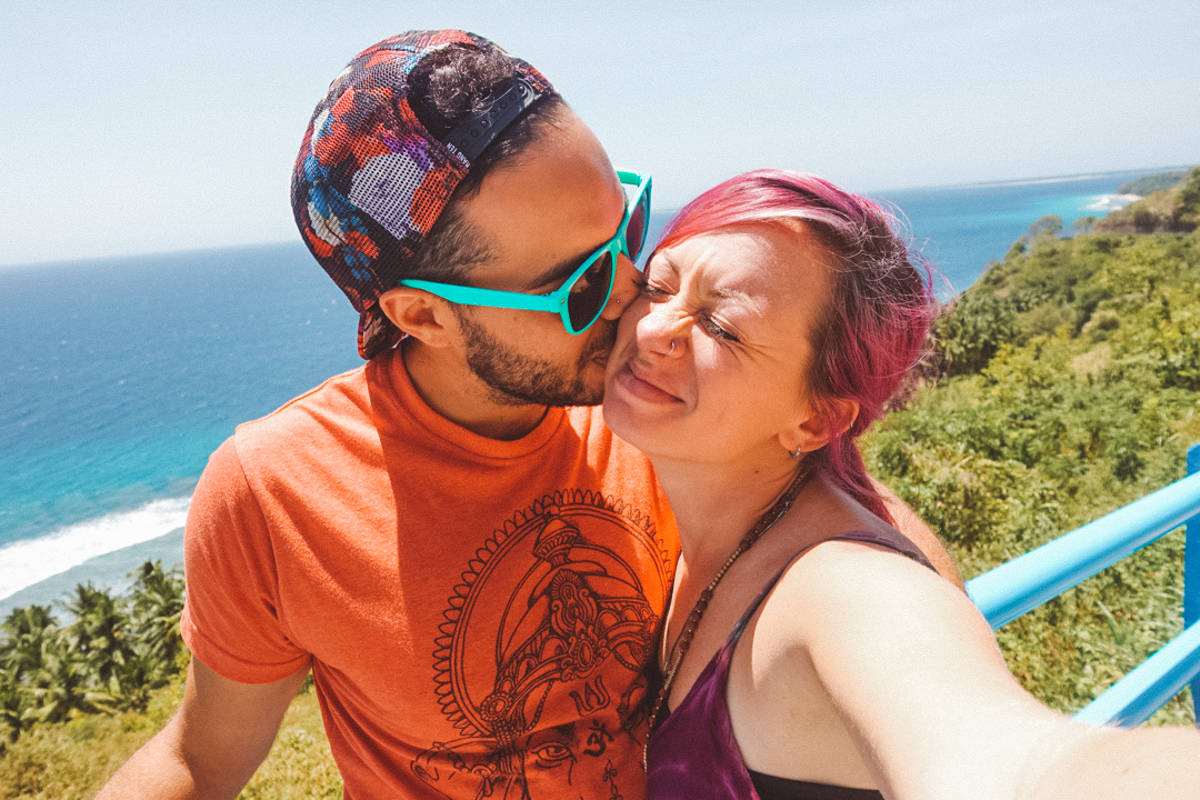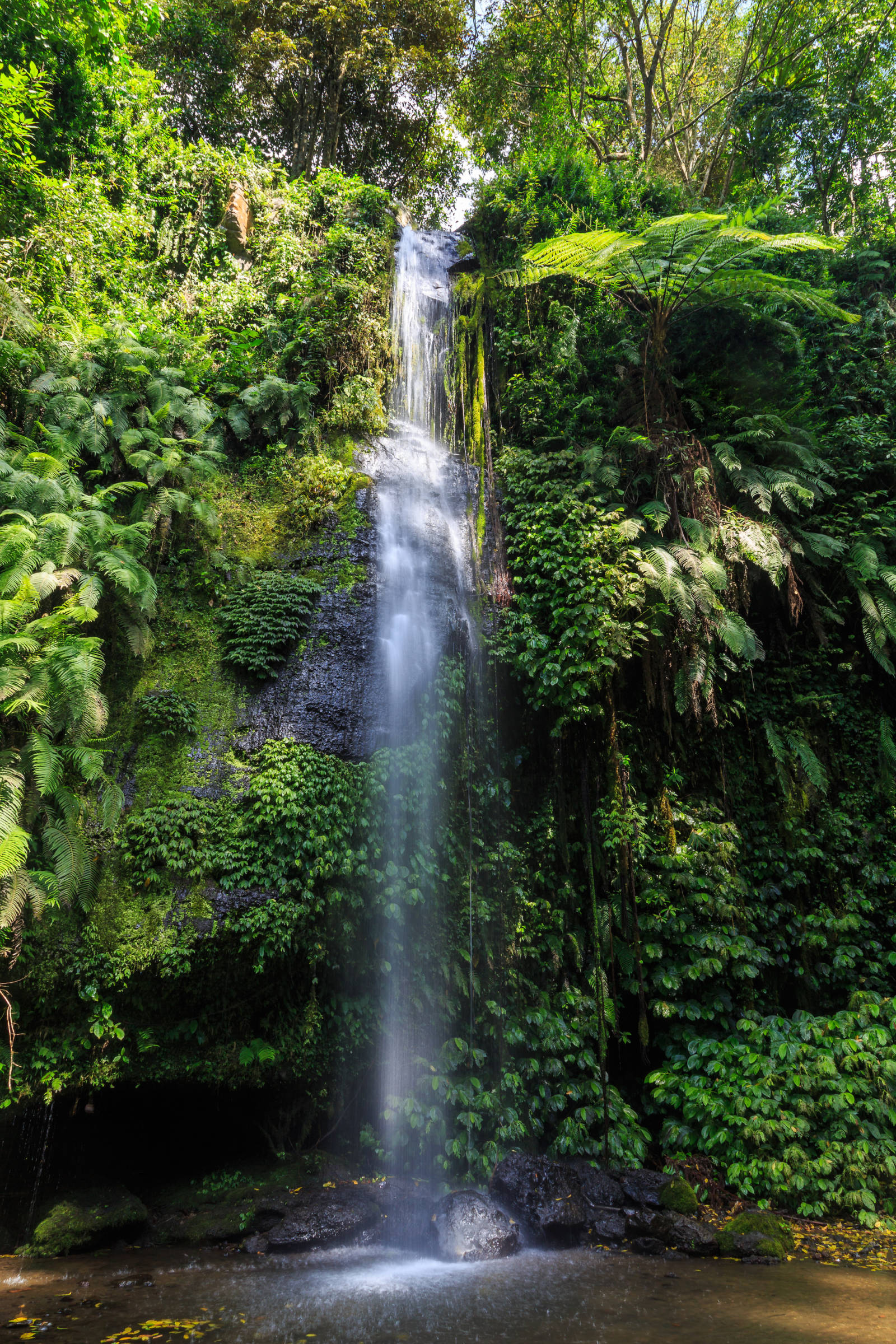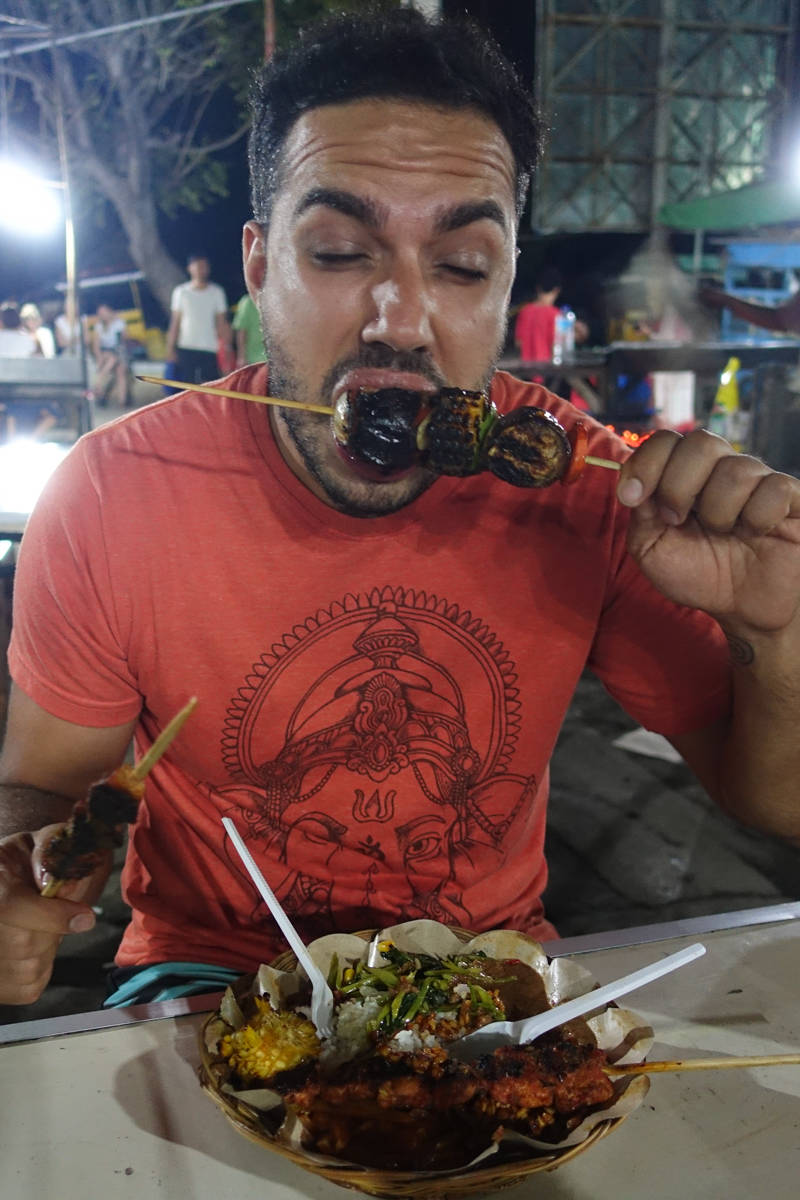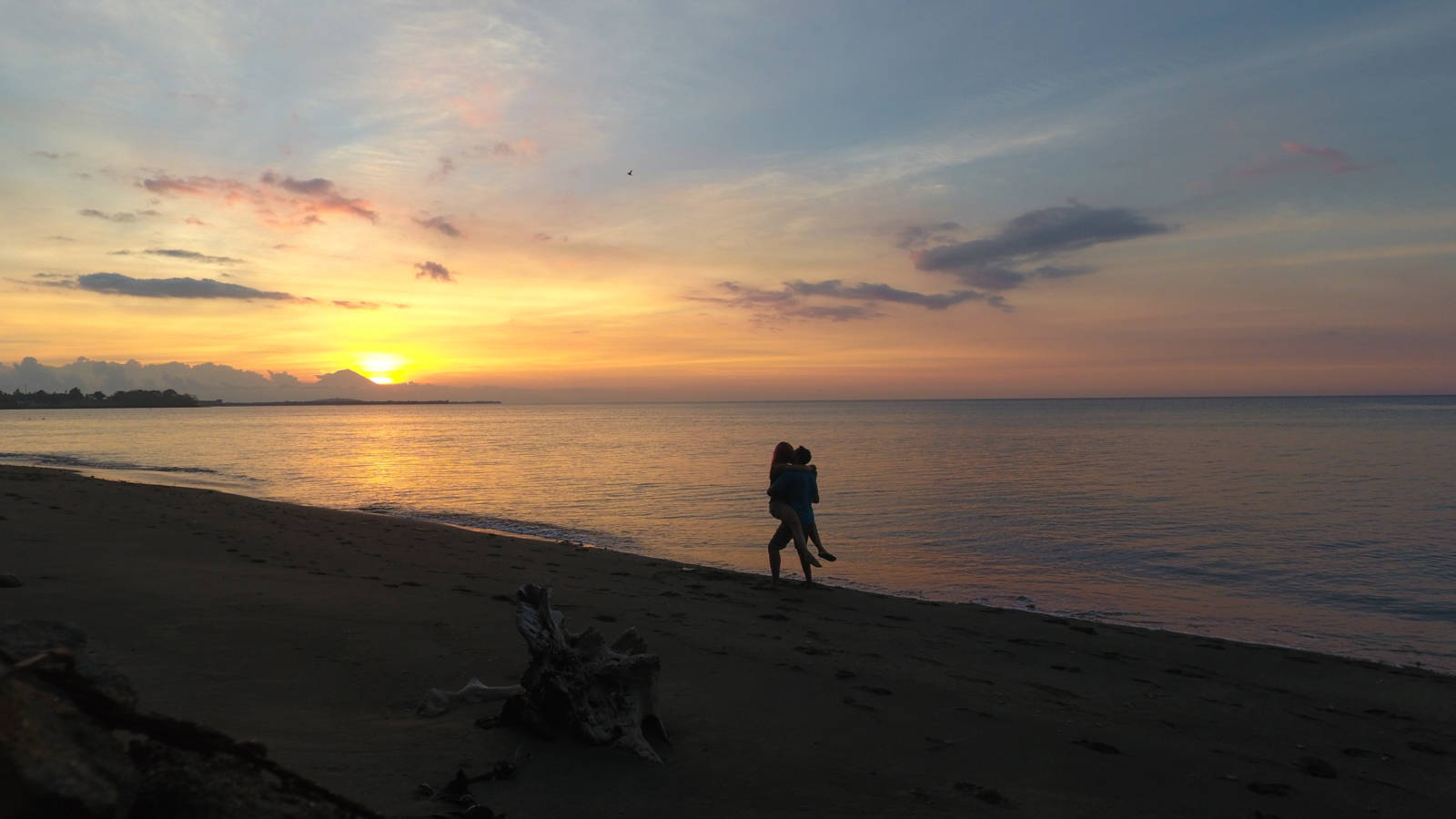 Budget Couples Destinations #4 - Malta
Malta is an adorable little European island near Italy, with delicious food, fantastic views and romantic cobblestone streets. It's also one of Europe's most budget friendly countries that is often overlooked! Siya and I travelled to Malta for 4 days in 2019 with our daughter Kai (it's also very baby friendly) and quickly fell in love with slice of Mediterranean gem.
Vroom, vroom!
The best and cheapest way to explore is by car. A daily car rental rates ranging from $18 - $35 USD.  If you were to rush your trip, you could drive around the entire island in one day but I'm all about slow travel if you can do it. Give yourself at least a few days to a week to really enjoy all that Malta has to offer and even visit the other two principal islands of the Maltese archipelago, Gozo and Comino.
Malta has some delicious food for a delicious price tag.
There are so many bakeries and budget friendly restaurants that serve up delicious Maltese cuisine and other favourites. You will pay at least $0.40 USD for a Pastizzi (traditional savoury pastry that will have your tastebuds dancing), $0.80 USD for a small square of pizza and $6 USD for a kebab in bread. Shopping at supermarkets is also a budget friendly option. Bread in Malta costs only around $0.50 USD and together with some Maltese cheese and fruit makes for a nice romantic picnic.
You can stay in luxurious accommodations without the high price tag.
As for accommodations, we almost always use Booking.com to find the best deals. That's how we found the hotel we stayed at in Valletta called Grand Hotel Excelsior. For a double room with a garden view, we found a deal for just over $90 USD per night, rather than the standard $140 USD.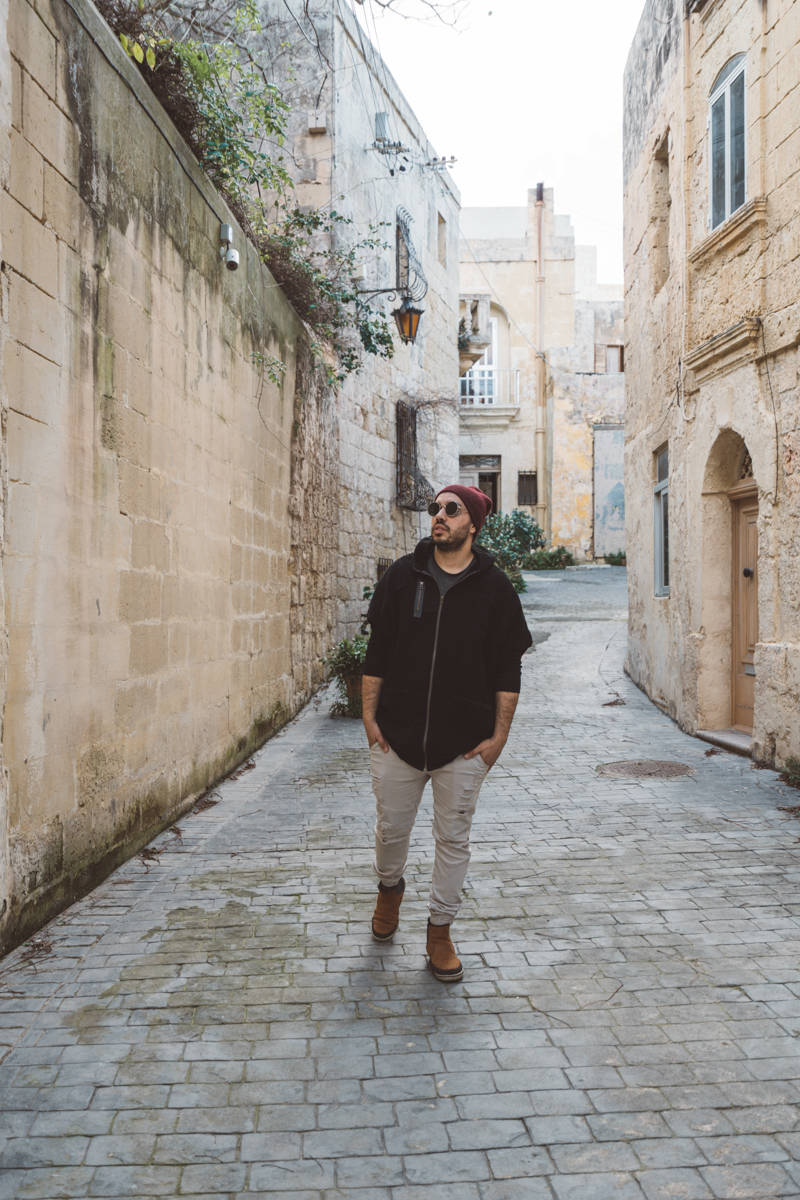 Budget Couples Destinations #5 - Sicily, Italy
Dolce far niente! The sweetness of doing nothing! That is the Italian way of life, and I think it's a way of living we could all afford to incorporate into our busy lives. When you slow down and enjoy life the way the Italians do, everything is just…better, including romance. Bow-chicka-bow-wow! Food has more flavour, music sounds more beautiful, landscapes become more captivating and love can be renewed. Italy has a way of making you fall in love with life and your special someone all over again. It's a pretty special place, especially Sicily.
While many people flock to Rome, Florence, Milan or Venice, Sicily is the less visited, but most diverse and budget friendly part of Italy that we've come by. The best, and most affordable, way to explore Sicily is by car or even campervan! We chose a car for our first Sicily road trip but plan to return this year for some #vanlife.
Road tripping is a great (and budget friendly way) to explore Sicily and Europe in general.
You can start and end in Palermo, driving along the coast of the Mediterranean and stopping wherever you please. We went during the month of July when the weather is in the mid 20's (celsius) and high 70's (fahrenheit) and never planned where we'd spend each night until the day of. Mine and Siya's favourite stop along our drive was Taormina. This is where we found a guest house built into a mountain that overlooked Isola Bella and the turquoise waters that surround this tiny island.
Our unique accommodation situation cost us $28 USD per night! Sometimes when you're spontaneous and book last minute in a less touristy area, you'll find the best deals. As for food, we pretty much lived off cannoli's, gelato and pizza slices, which cost us anywhere from $0.50 USD to $7 USD/per person for each meal. We also chose accommodations that included kitchens so we could shop at food markets and cook up some delicious Italian meals using fresh local ingredients. This helped us save, and it was fun cooking Italian food in Italy! Affordable, and even free, romantic things to do include swimming in the sea, having a picnic on the beach, walking along the cobblestone streets, exploring ancient ruins and smelling clean laundry being hung up by a Nonna.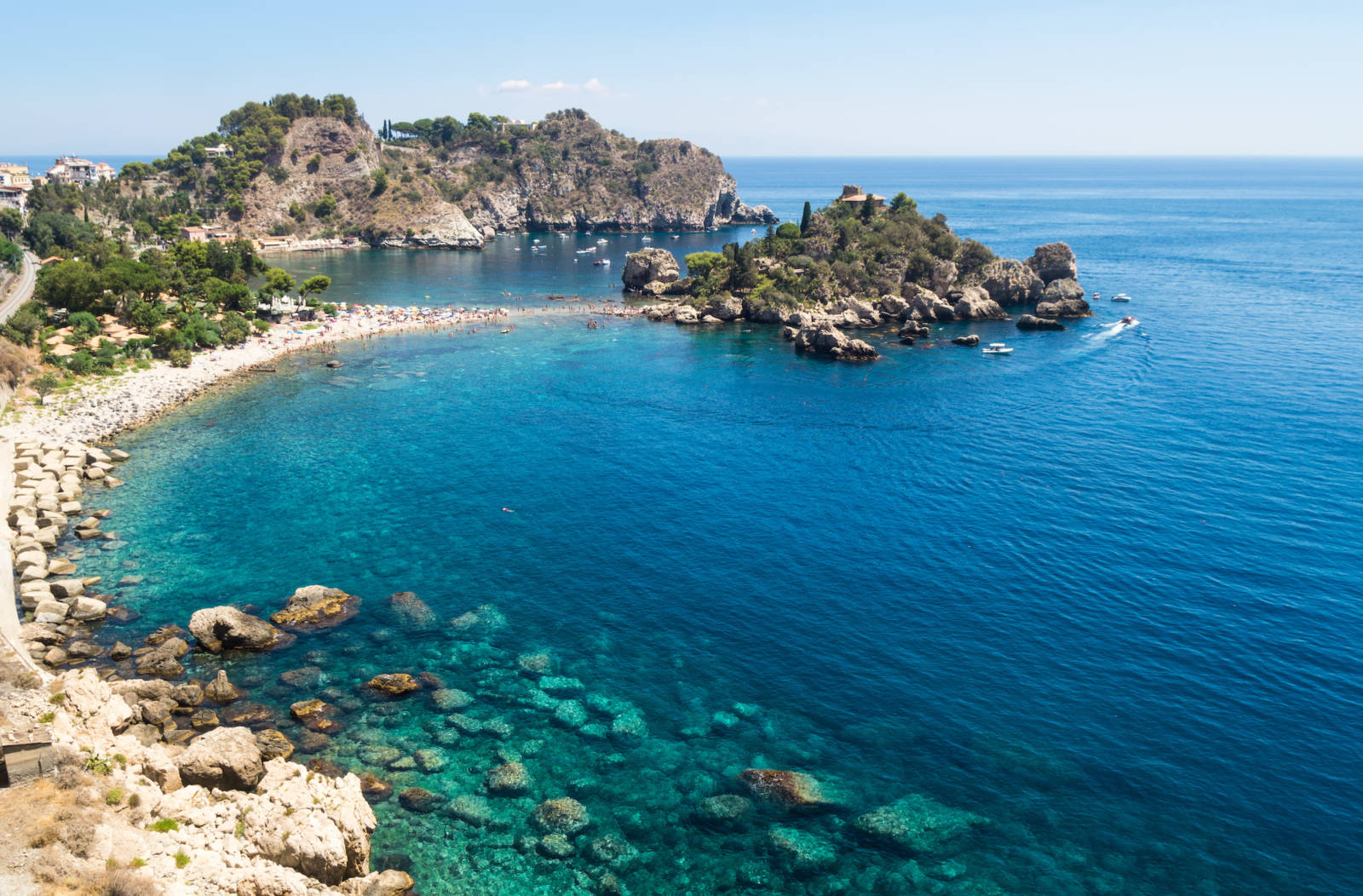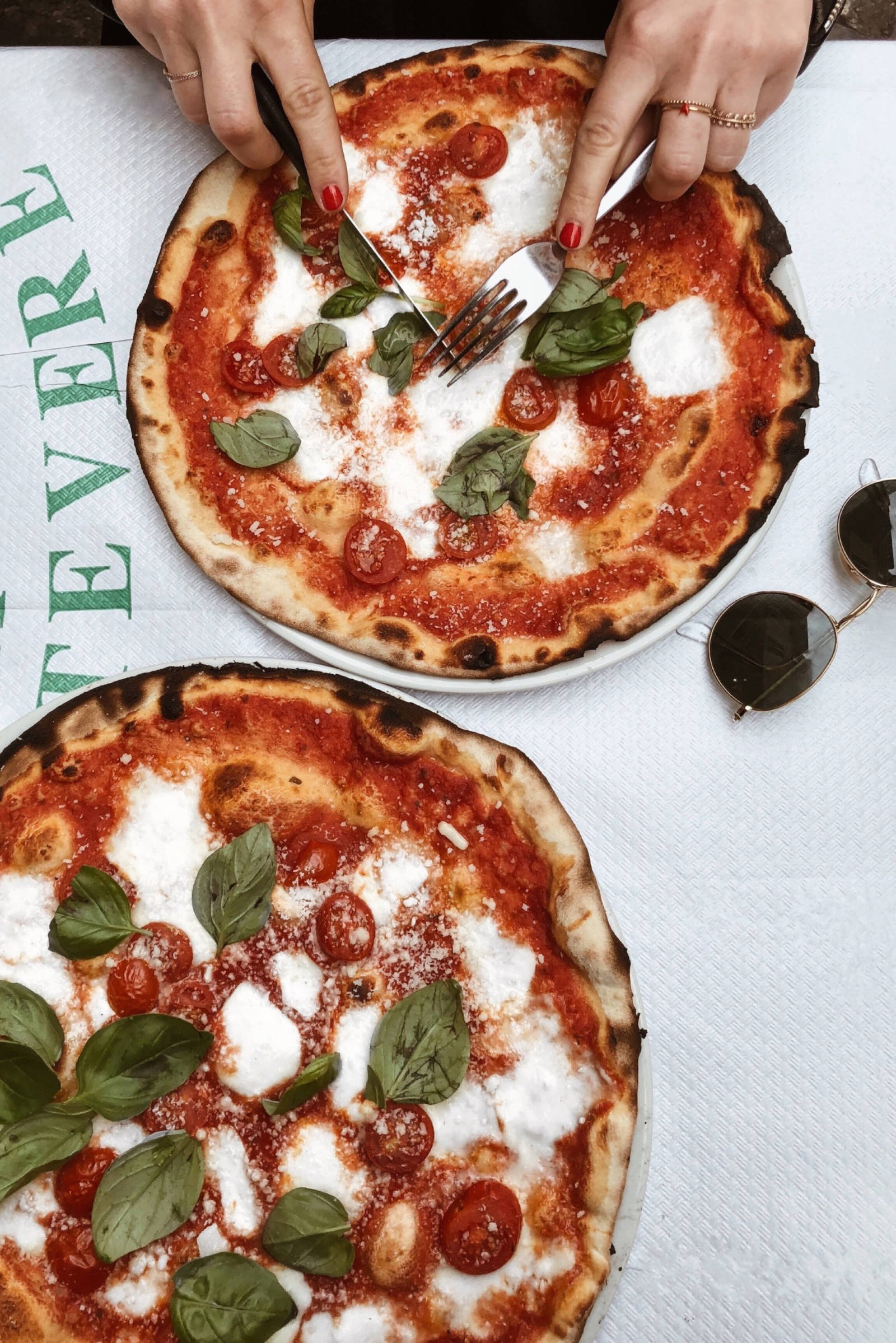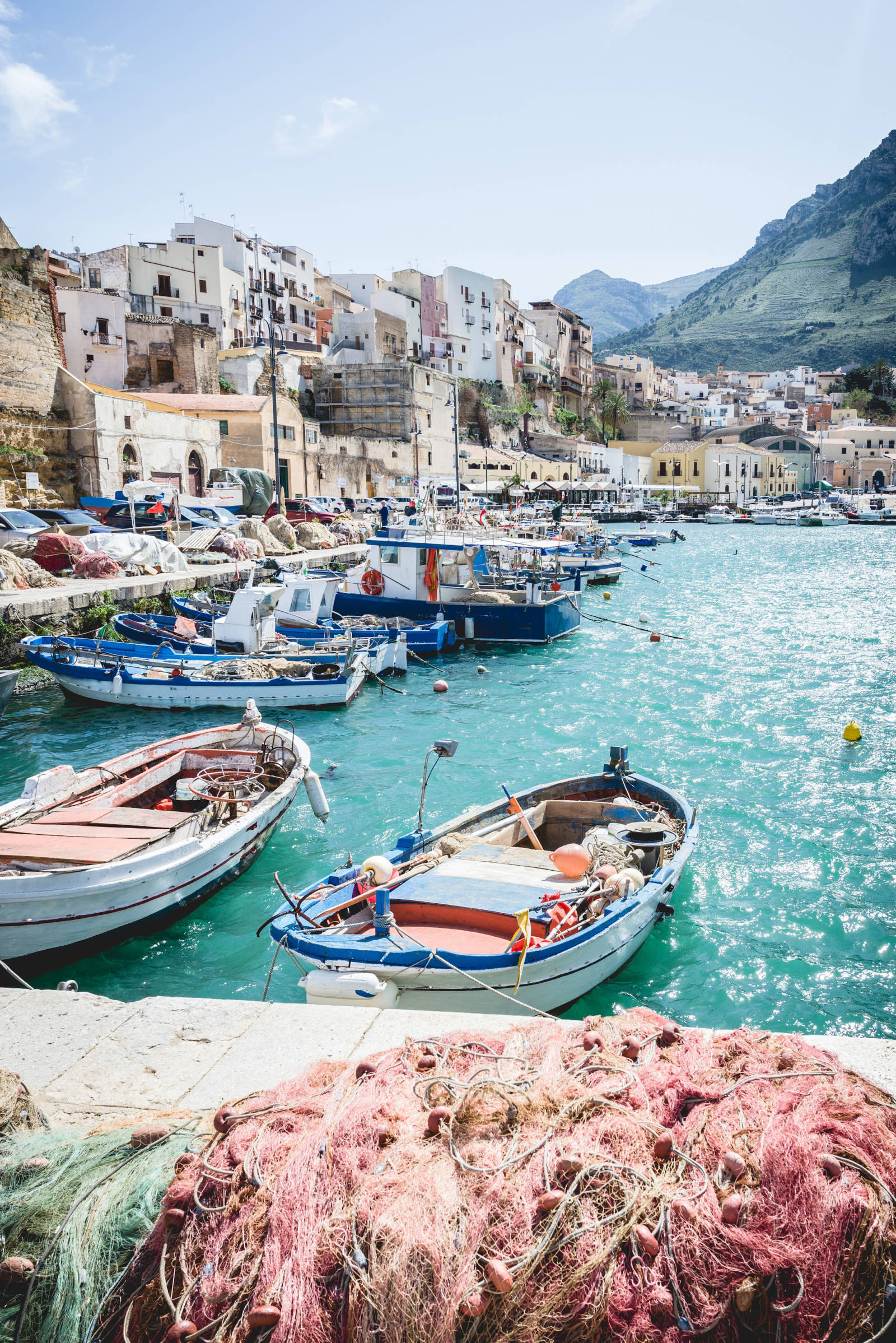 Budget Couples Destinations #6 - Paris, France
When you think of Paris, romance, great shopping, heavenly macaroons and good wine may come to mind, but not budget friendly…right? Well, this European hot spot can be experienced…and experienced well, even on a tight budget.
Paris solo = fun. Paris as a couple = much more fun!
I actually have been to France a couple of times, but both times I was traveling solo (and part with a local friend). Two things I learned about Paris is 1) it can be done without breaking the bank 2) It would be better with a special someone (and cheaper too).
You can experience the best of Paris without breaking the bank.
Renting and Airbnb in Paris is a great way to live like a local at half the price of what you'll pay at a hotel. There's also the option of staying in a hostel, but I find it much more romantic staying in a locals apartment with a terrace that overlooks the Eiffel Tower. I paid $60 USD per night for an entire condo. A perfect romantic day in Paris (on a budget) would include going on a pastry and chocolate tour for $105 USD/per person (this is a great way to see the city and also eat your face off) or an Eiffel Tower Summit, Louvre and night cruise with GetYourGuide for around $90 USD/per person.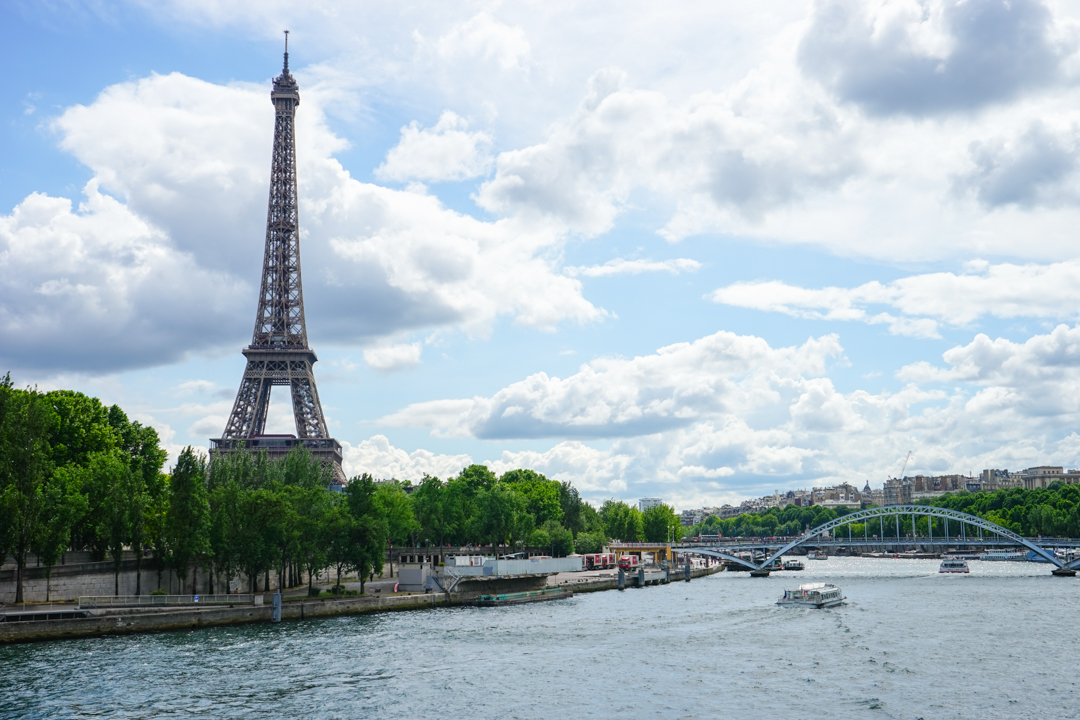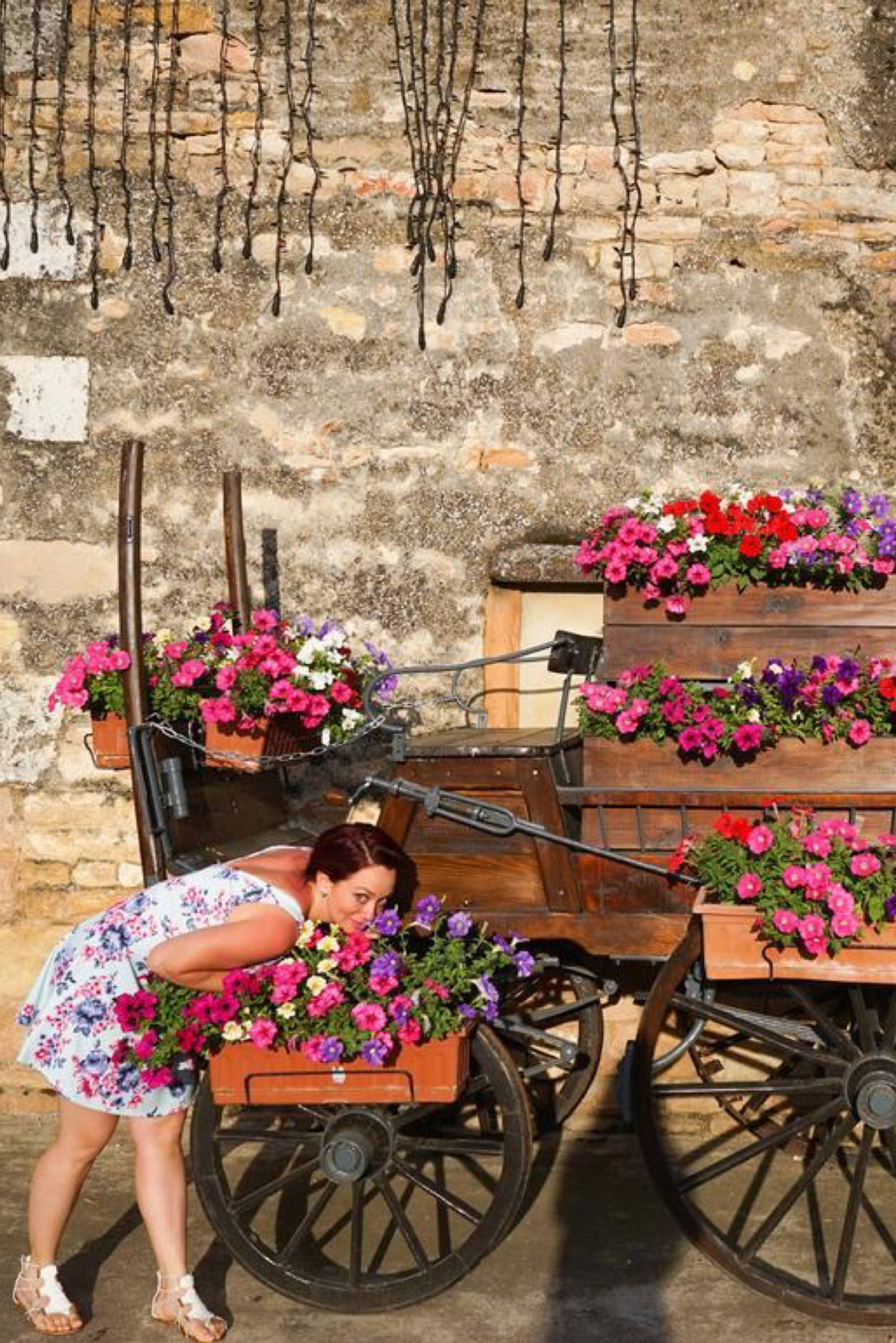 Budget Couples Destinations #7 - Belize
This place is un-BELIZEABLE! Seriously, you won't even BELIZE it.
While many couples flock to Mexico, the neighbouring country of Belize is really the place to be! If you love laid back vibes, the bluest of waters, great scuba diving/snorkelling, yoga retreats, white sand beaches, excellent shopping, all with a budget stamp on it, then you're going to love Belize.
Slow down and chill.
My favourite spot to spend both a relaxing and exhilarating time is an island just off the coast of mainland Belize called Caye Caulker. This small limestone coral island in the Caribbean Sea measures about 5 miles by less than 1 mile and has a population of around 2000 people. The motto of the island is "Go Slow." Once, I was very slowly walking along the beach and a local came up to me to tell me to "Go Slow." Apparently 1 km an hour is still too fast on this island.
Beach, drink, dancing, snorkelling, food and chill vibes - Yes please!
The laid back and stress-free vibes will leave you feeling refreshed and recharged in just a day. A typical day will include waking up in your $50 USD/per night private hostel room, followed by breakfast (included in the hotel fee), then you'll head to the beach, soak up the sun or maybe rent a snorkel and mask for $5 USD/per day. In the afternoon, you can eat a delicious meal for $3-$10 USD depending where you go, then burn it all off by walking around the entire island. Spend the early evening at the most popular local and foreigner hot spot - The Split. There's a bar on the beach here called The Lazy Lizard, but since it's one of the most popular attractions on the island, drink prices are on the higher end ($10 USD/per drink) while watching sunset here is free. In the evening, have dinner and end the night dancing to live music and having a (much cheaper) drink or two at one of the few bars.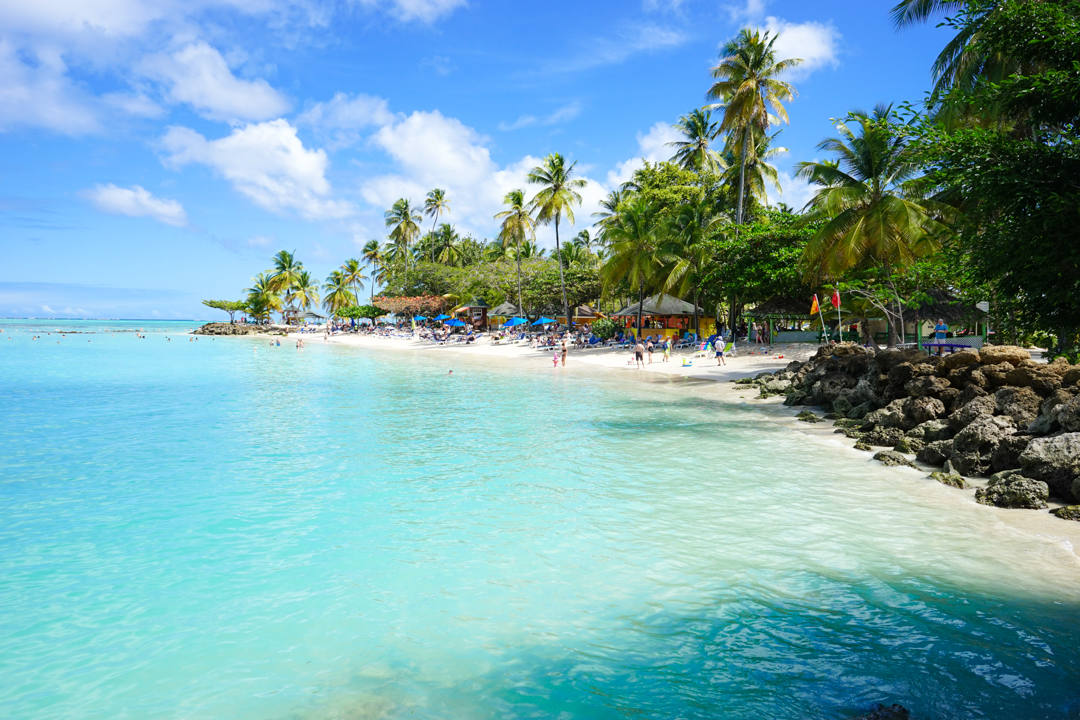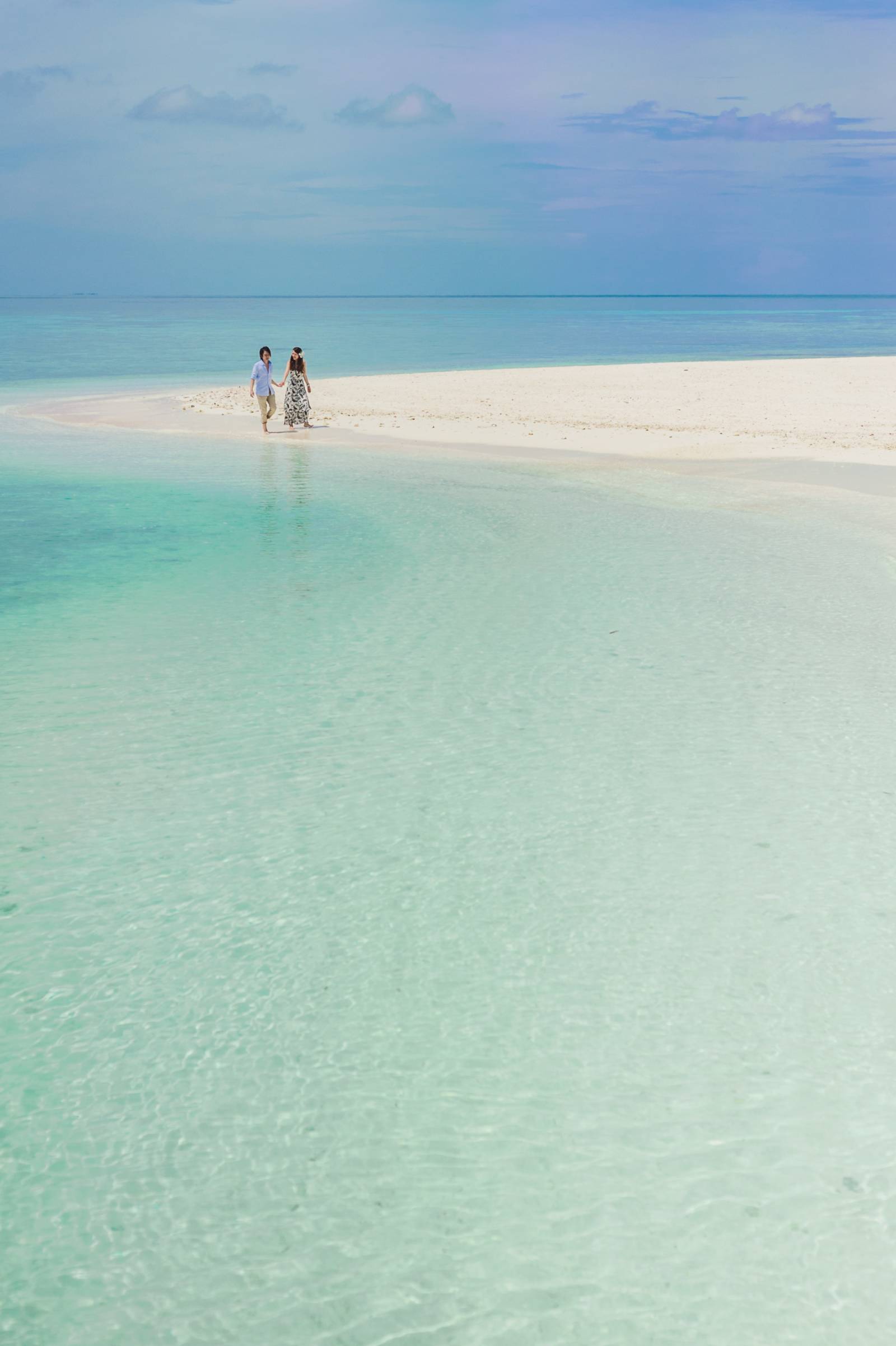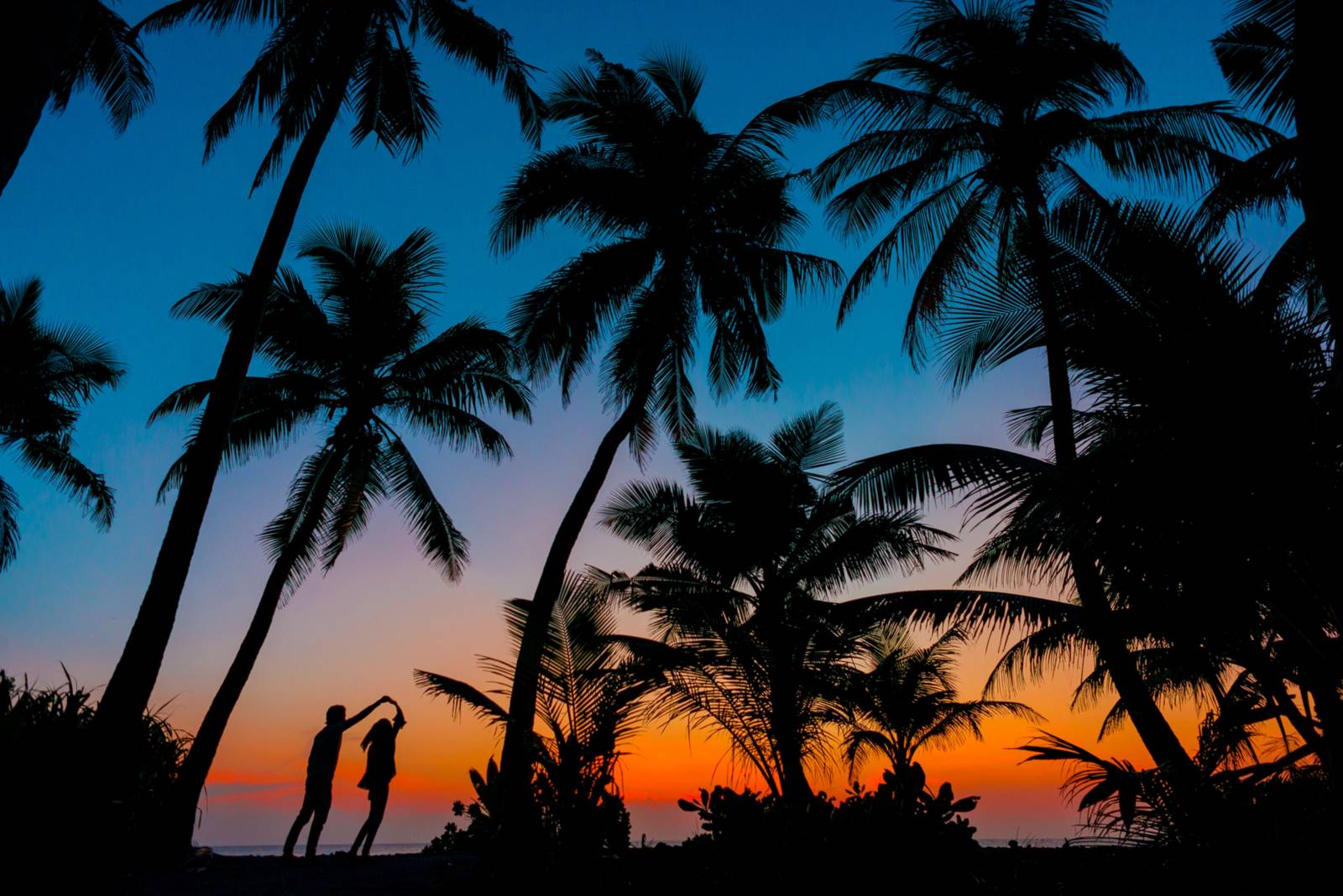 What's been the most memorable trip you've taken with your lover?