Each month, I will be sharing my travel favourites from the previous month. The items featured will be ones I can't travel without and would highly recommend to other explorers.
For the month of December, I purchased a few new items that I have quickly fallen in love with. The first item is the Around the World Leather Watch from Urban Outfitters. I came across this watch a couple of years ago, but was unfortunately unable to purchase it since it went out of stock…quickly. However, a couple of a months ago, I was walking around Urban Outfitters, when lo and behold, I spotted THE watch. I couldn't contain my excitement and before I knew it, I had it wrapped around my wrist. Since that day of purchase, this beauty of a watch has become an excellent travel companion. However, it doesn't contain enough power to make me on time for things. I'm still working on that…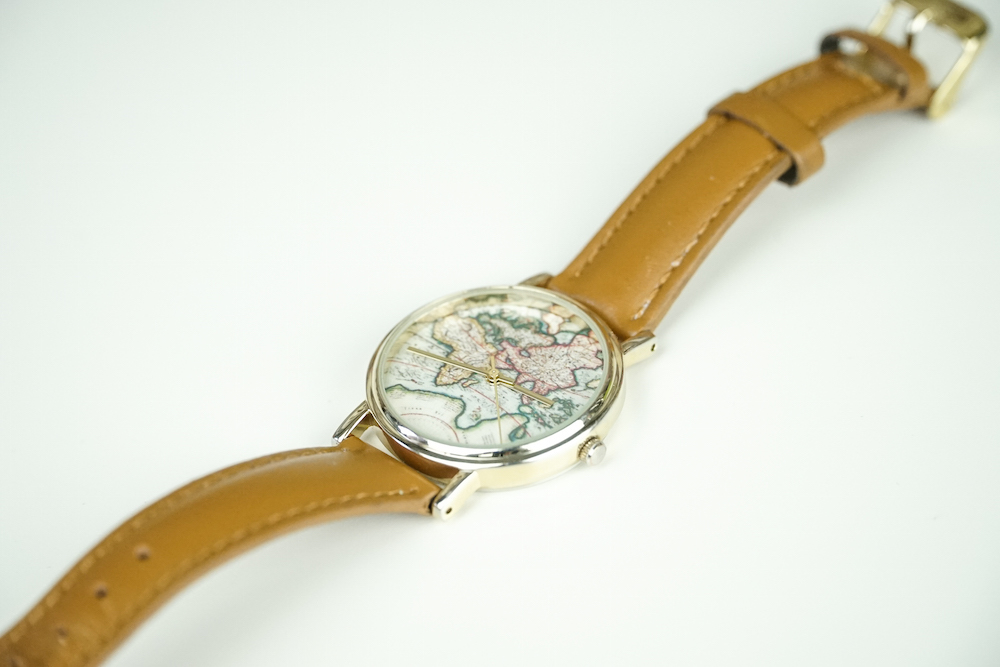 My next favourite item for the month of December is a Silk Liner from Mountain Equipment Co-op. Not only is this baby good for protecting your sleeping bag so you don't have to wash it as much, but it's also great to have when sleeping in hostels or other budget accommodations. Sometimes the beds we sleep in aren't the cleanest, so this liner gives you some extra protection and comfort. It's also great to sleep in when in hotter climates. For me personally, I love having a blanket wrapped around me at night, and I feel weird when I don't. If it's really hot in the room I'm sleeping in, this liner gives me comfort and keeps me cool because it's made of silk compared to sleeping under cotton which keeps you hot. Not only is silk cooler, it's lighter and feels more luxurious to sleep in. This liner tends to be on the more expensive side, but if you're travelling often and staying in hostels and hotels, it's worth the investment.
My third favourite item goes to the Adventure Medical Kit .7, also from Mountain Equipment Co-op. Every traveller needs a good medical kit. From blisters on the feet to walking around all day to unexpected cuts and scraps, a medical kit always comes in handy. This one is small, compact, leak-proof, waterproof with a airtight seal. So, if the bag I'm carrying it gets wet, my medical supplies will not.
This kit comes with:
Adhesive fabric bandages 2.5 x 7.6cm (5).
Adhesive fabric knuckle bandages (4).
Conforming gauze bandage 7.6cm.
Tubular stockinette 2.5 x10cm (2).
Sterile dressing gauze 5 x5 cm (2).
Sterile dressing gauze 10 x 10cm (4).
Non-adherent sterile dressing 7.6 x 10cm (2).
Nitrile gloves (pair).
Hand wipe.
Glaciergel (2 large oval).
Pre-cut and shaped moleskin (22).
Duct tape 5cm x 2.5m.
Elastic bandage with Velcro 5cm.
Safety pins (3).
Folding scissors.
Splinter picker/tick remover forceps.
AfterBite wipe (2).
Aloksak waterproof bag 15 x 23cm.
After Cuts and Scrapes anethestic/antiseptic wipe (6).
Cotton tip applicator.
10cc irrigation syringe with18 gauge tip.
Tape13mm x 9m.
Adhesive barrier wipes.
Wound closure strips 6mm x 10cm (10).
Dimensions are 23 x 15 x 5cm.
My last favourite for the month of December is a very excellent book called "The Happiness of Pursuit," by Chris Guillebeau. I think every person with a big dream should read this book. This book will guide and inspire you to bring meaning into your life by undertaking a quest. It's one thing to dream big, but it's much more difficult to turn that dream into a reality. Chris teaches us how and why the happiness of pursuit is key in the pursuit of happiness which we are all searching for. This book is dangerously inspiring so be prepared to not put it down until it's complete.
That's it for my December Travel Favourites! I'll be posting my monthly favourites at the beginning of every month, so be sure to subscribe to my YouTube channel and head on back to my blog so you don't miss out!