It's All About The Journey...
Driving in the Canadian Prairies
We pass the sign and the air around us darkens. The sky stays bright with pinks and blues as the sun slowly sets along the grassy horizon.
Welcome to Saskatchewan.
Going from cruising through the mountains to driving in the Canadian Prairies all in a day is a unique experience. Of course, we already stopped to take pictures. That's an interesting thing, I'm realizing, about traveling with photographers. We're often told to put the phone away and set the camera down. Not to capture every moment; instead, live it. But to take a photo or video, when it's your art, you're forced to pay attention to the moment, appreciate your surroundings, and take in the beauty from different angles.
Road Trips are a great time for reflection.
As we drive through the stretched out Canadian Prairies I find myself reflecting on all the events that led to me sitting in the back of this car, chatting with my employers, team members, and new friends.
"Someday, we can go on a trip together!"
Kristen had said that at the beginning, when I first started working for Hopscotch the Globe. Never did I imagine, back then, that I'd be sitting here with Kristen and Siya now as part of the HTG team on a 5 week road trip across Canada. To be honest, I never really knew if I'd ever meet them in person!
But here we are. My hobby of Googling information, scanning maps of the trans Canada highway, and always being on the lookout for fun activities has turned into my career. Here we are.
Road trips are also a great time for conversation. If you've ever been on a road trip with friends then you know the topics can range from the meaning of life to how many times a day you should poop.
This particular drive is a lot quieter than normal but in a peaceful sort of way. Also… Yeah, okay. It could be a bit of fear. On a Canadian road trip, you're likely to have at least one close call with an animal on the roads.
And as we're all staring straight ahead on high alert, a deer jumps out in front of the car.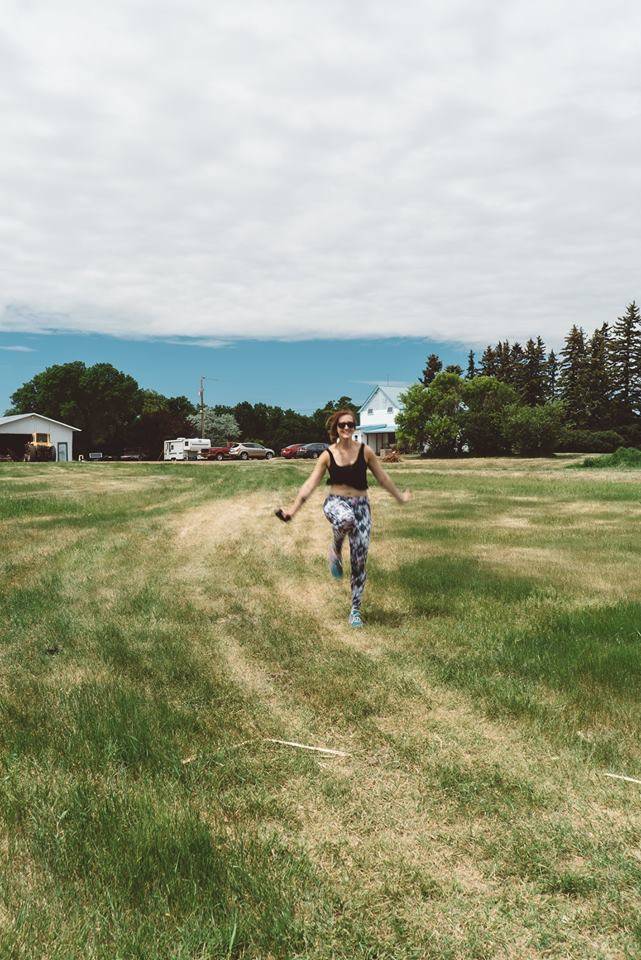 It isn't our last deer sighting. A few times the oxygen in the car seems to get sucked out all at once. We hold our breath and Siya continues down the long straight road, slowing down for deer, letting them claim the road as their own as we navigate past them.
The Saskatchewan Landscape Isn't What I Pictured
I'm waiting for it to turn into the vast flat fields and, I don't know, maybe a tumbleweed? But no, the Canadian Prairies shine in golds and greens and the sun ripples over the hills until the last beam of light is gone.
We drive along for hours never getting any closer to the horizon stretched in front of us. The sky gets darker and my mother's voice plays in my head as I resist the urge to stretch across the backseat and close my eyes.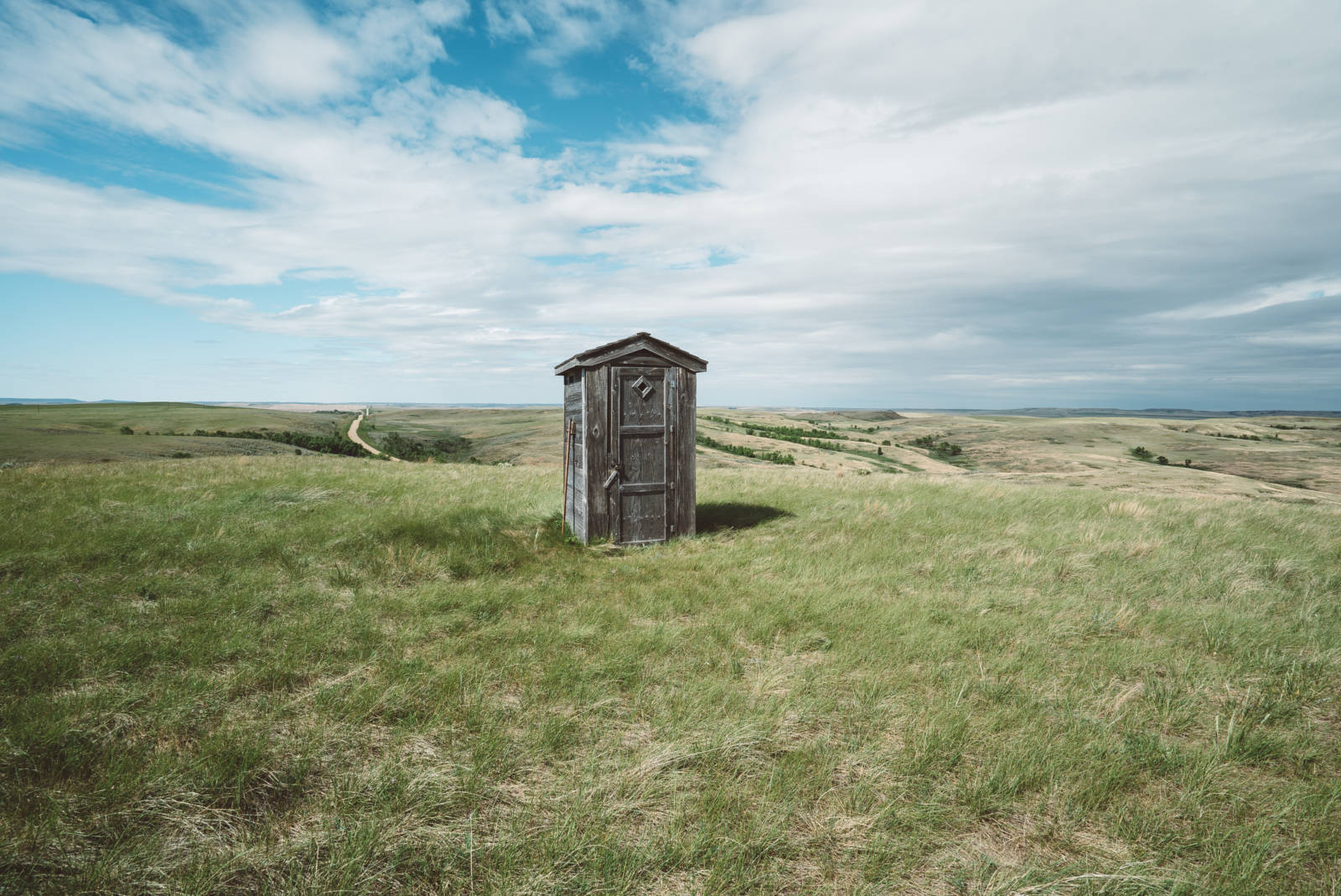 Our GPS directs us around a turn and then another. It's very dark now. Almost pitch black if it weren't for our beams reflecting off the street signs.
Following orders from the insistent GPS voice, we go around another turn and sitting in the car suddenly feels like sitting on top of a washing machine. We peer out into the black shapes to see what we can make out. Not much except for that huge pile of dirt.
Wait. A huge pile of dirt!?
There's no road. We're in the middle of a field.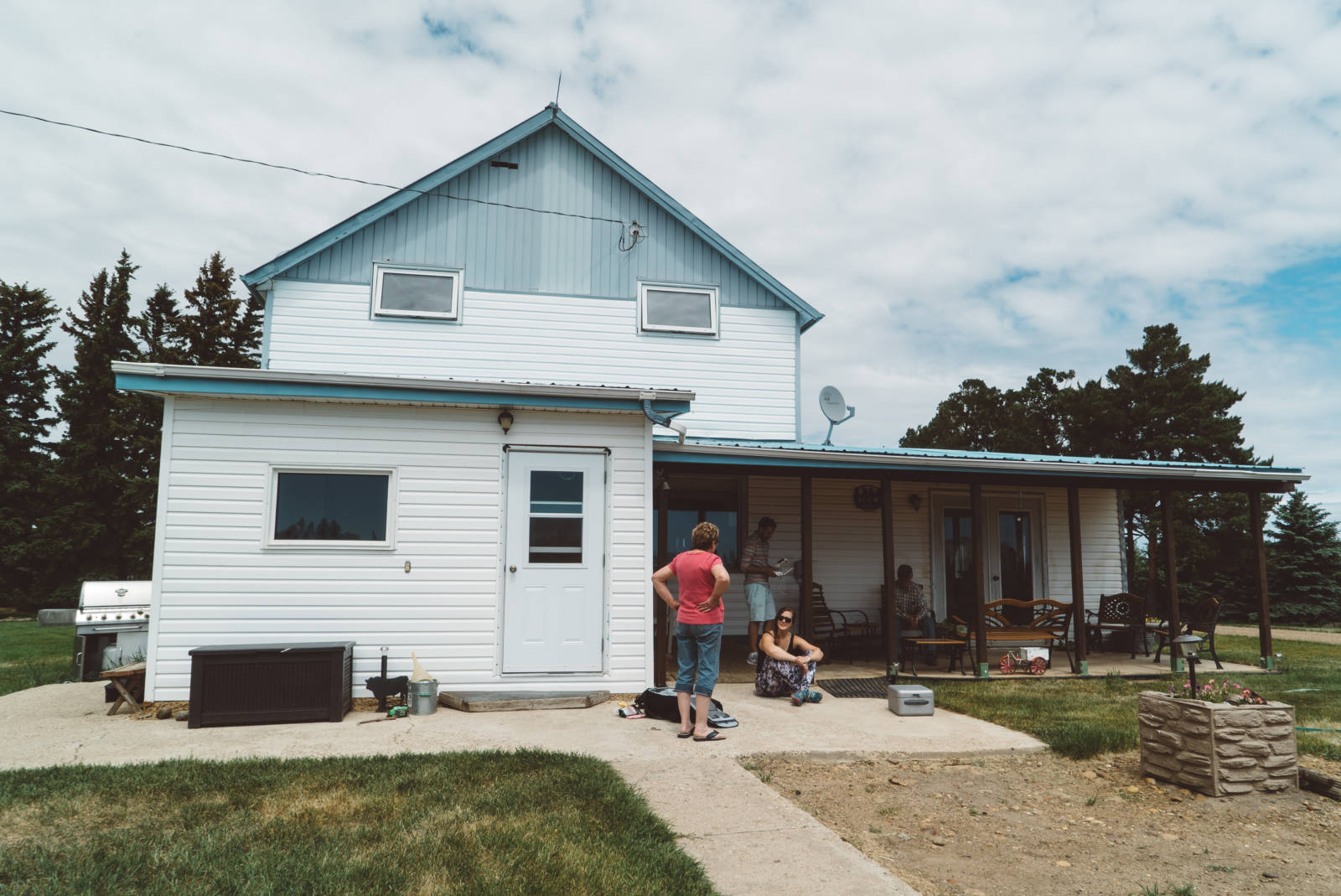 "Oh, well, what pile of dirt is that now?", Mary says when we get her on speakerphone. We're on our way to her B&B for the night in Coronach, Saskatchewan. She tells us Google has the coordinates wrong on the internet for her house and she's not sure who to contact to fix that. We're going to have to turn around and come back a ways.
It's nearing one in the morning and we're all exhausted are hungry.  Grinning, Siya says, "Do you have any snacks?". She chuckles and says she does.
We turn towards the train track, pass the road sign five kilometres up, turn left at the building with the light on it that everyone thinks is a house but it's not, it's a building, and turn down literally the only driveway around.
I love country directions.
We arrive at Country Flavor Bed and Breakfast, the sweetest most perfectly prairie B&B I could ever imagine and there's Mary in her nightgown, waving us in, snacks on the table.
Filled with apples, bananas, and peanut butter crackers from World's Greatest Nanna, we climb the stairs and finally, it's time to sleep.
It's moments like these that stick out the most. Seeing landscapes that you've never seen before, meeting people who, in the smallest and simplest of ways, are making the world a better place, and telling poop jokes in the car.
To see more of our drive to Saskatchewan watch the videos below! 
And does anybody know who to contact at Google to get Mary's darn coordinates right?
Want access to travel deals, giveaways and more? Sign up for our newsletter!