If there is one thing I'm sure of, it's that Thai food is delicious! Although there are many reasons to travel to Thailand, adventuring all the way there just for the food is worth it. While travelling throughout the north and the south of the country, I got to taste some pretty flavourful dishes that had my tastebuds dancing. While staying at Ani Villas Resort, my friend Raya and I got to spend the afternoon getting a cooking lesson from Chef Yao who taught us how to make delicious Tom Yum soup. Not only is this dish super yummy and healthy, it takes less than 20 minutes to prepare and cook.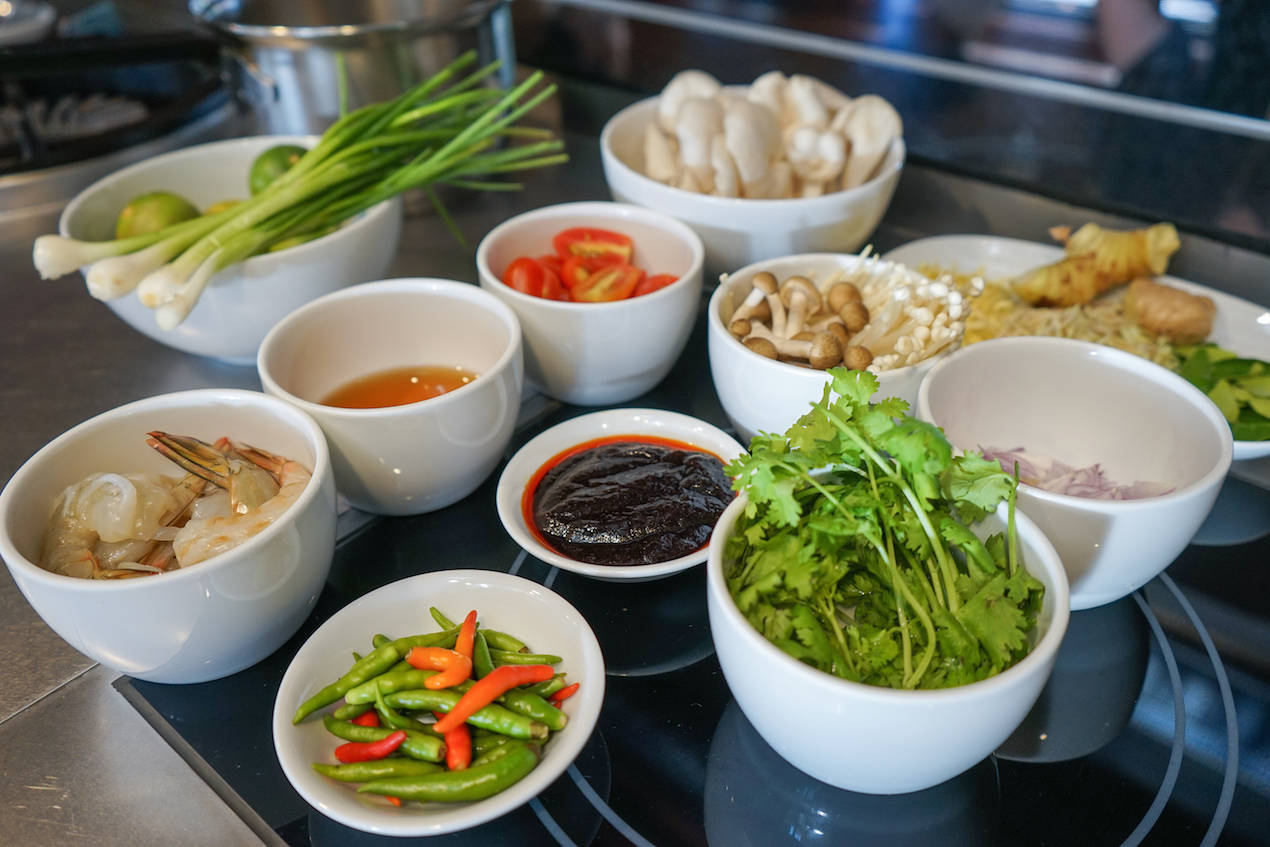 Here's what you'll need to make this quick, easy and tasty dish:
Ingredients:
4 cups of vegetable stock

4 tablespoons of lemongrass

1 inch chunk of galangal

6 kaffir lime leaves

2-3 Thai chilies (depending on how spicy you like it)

100 grams of oyster mushrooms

100 grams of straw mushrooms

2 handfulls of roma tomatoes

2 handfulls of shallots

1 teaspoon of sugar

2-4 tablespoons of fish sauce (depending on your taste)

4 – 6 tablespoons of lime juice (2 – 3 limes)

Handful of cilantro

2 tbsp of Thai Roasted Red Chilli Paste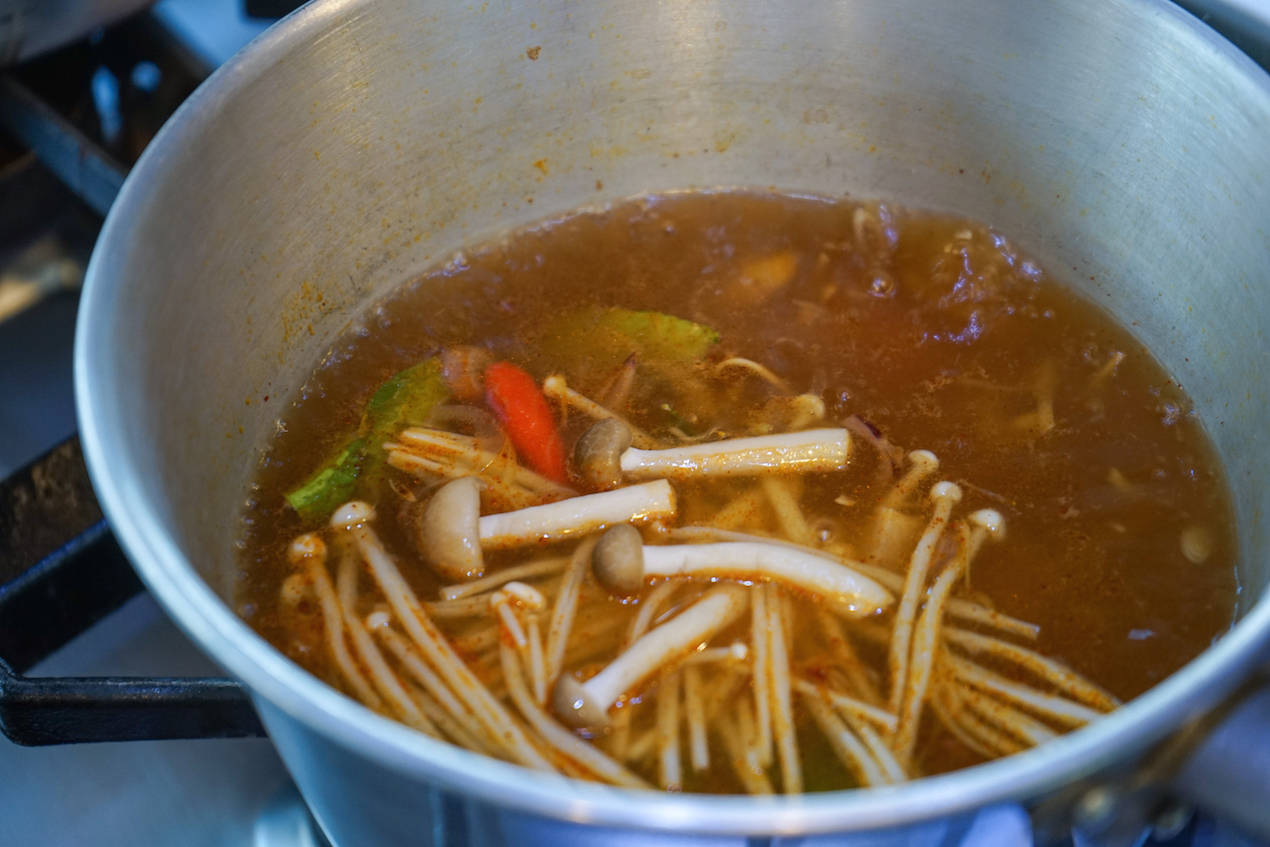 Instructions (you can click play on the above video or follow the written instructions below):
1) Put 4 cups of vegetable stock into a pot to boil.
2) Once your water is boiling, turn down the burner to medium and add your lemongrass, galangal and lime leaves (no need to cut the lime leaves, just tear them – which will help release their flavour)
3) Add shallots and Thai Roasted Chilli Paste.
4) Give it a stir.
5) Cut your chillies in half and add to pot. If you like spice but not too much, you can also remove the seeds within the chilies.
6) Boil your soup with all the herbs in it for about 5 minutes.
7) Now, add your mushrooms, roma tomatoes, fish sauce and sugar.
8) Boil the Tom Yum for another 1-2 minutes.
9) Turn off the heat so you don't overcook your soup. The mushrooms and onions should be soft at this point, if not then cook for another minute.
10) Once your heat is off add about 4-6 tablespoons of lime juice (the more you add, the sour it will be).
11) Now comes the fun part. Taste test time! Give it a taste and add more fish sauce, sugar, or lime juice until it's just right for your tastebuds.
12) Finally chop up a handful of fresh coriander and green onions. Toss them into the soup and give your Tom Yum a final stir.
13) Now all that's left is to sit back and enjoy your Tom Yum soup!
I'd love to know how your soup turned out.
Leave a comment below and share your feedback!