Each month, I will be sharing my travel favourites from the previous month. The items featured will be ones I can't travel without and would highly recommend to other explorers.
For the month of February, not only will I be sharing four of my favorites items with you, but I will be sending 50 of you one of these items to try for yourself! My fav items for this month are:
Pinrose – Luxury Fragrance Sachets
Pinrose is a luxury fragrance brand that offers single-dose sachets that are perfect for those with an on-the-go lifestyle. Pinrose uses synesthesia to personalize the buying experience for each customer. You can head on over to their website and take the quiz they have set up which will reveal your ultimate scent based on your personality. Pretty cool, right?
I am currently in love with the 25 Petal Pack that they offer because not only are the super easy to pack in my carry on, but I also get to smell a different kind of delicious every day. Each scent is made up of a combination only the highest quality essential oils, naturals, and synthetics and do not contain phthalates or parabens.
TunnelBear
TunnelBear is a VPN app that keeps your browsing activities private and allows you to can be used to experience the Internet as if you're in another country. In other words, with TunnelBear you can stream content in Canada from the United States no problem where without it you will get the "This content isn't available in the country you're in." You can use TunnelBear on your Mac or PC, androit or ipad and iphone
Urban Decay NAKED On the Go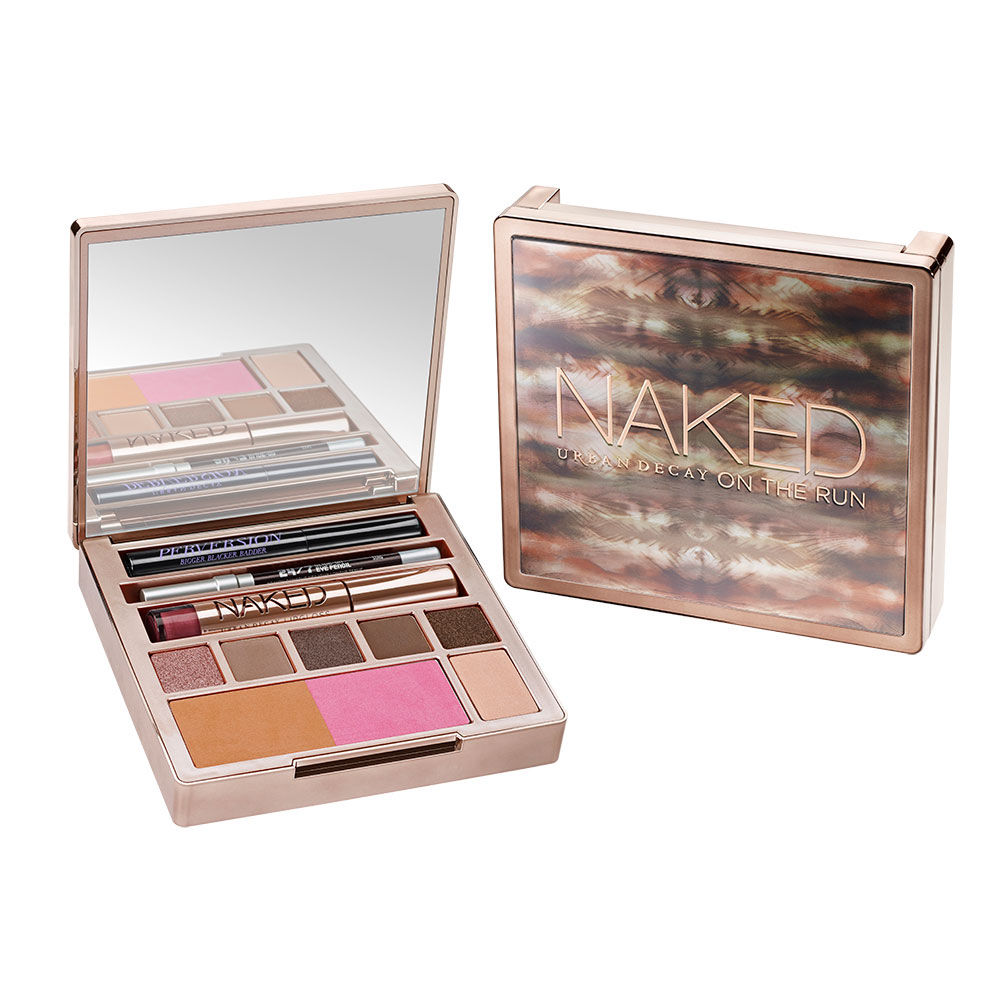 Ladies, this one's for you…or men, if you like to wear makeup…I'm not judging!
The Urban Decay NAKED On the Road travel-ready kit comes loaded with everything you need for a complete day and night time look. It is the ultimate travel kit complete with: six shades of eyeshadow, bronzer, blush, lipgloss, glide-on eye pencil and mascara. All you need is this kit and some brushes, and you're good to go!
Just Porter
Just Porter is a company that offers more than a weekend getaway bag. For every bag purchased, the company gives a backpack containing school supplies to children in need. The bags are also manufactured in the places where they go which means they support the local manufacturer. On top of that, Just Porter purchases the school supplies, which they give to the children, from the local markets. As a result, they are helping the small local businesses of the places they give.
While you get a quality bag (which comes with a lifetime warranty) you are also helping in the fight for education for all.
Giveaway Time! This giveaway is now closed.
50 of you will be receiving a Hopscotch the Globe Pinrose Petal Pack! I'll be including all of my favorite scents into the package for you to take with you on your next trip. There are two ways to enter for a chance to win this giveaway:
INSTAGRAM
Follow me on Instagram and repost the giveaway photo. You can do this my screen capturing the photo and then posting it on your Instagram or using one of the repost apps. Be sure to include @kristensarah @pinrosescents and #HTGPinroseGiveaway in your description.
YOUTUBE
Head on over to Pinrose.com and tell me which scent you believe most describes you in the comment section below.
If you enter the contest on both Instagram and YouTube, you have double the chances of winning! Good Luck!!! Winners will be announced on Facebook and Twitter on March 11th! Be sure you've "liked" Hopscotch the Globe on Facebook and "follow" on Twitter to find out if you've won!
That's it for my February Travel Favourites! I'll be posting my monthly favourites at the beginning of every month, so be sure to subscribe to my YouTube channel and head on back to my blog so you don't miss out!
WINNERS!!!
IBelieveInNargles522
NaturallyGreer
Whitney Chavez
Tawnya MacDonald
Lauren Piraro
Tori R.
OnTheGoWithCarson
Melissa Peters
Lauren Esherick
lettic0rtez
Marta Martuxa
Rachel Knuttel
TheMegtay123
Melissa McKenna
MrMongo321
Brittany Vidmar
Melanie huh
Charlie Abalde
Stephanie Cambareri
isitRachelle
Cassie McMillan
 Ashley Grussenmeyer
Lauren Piraro
Karina Garcia
Elizabeth Meikle
Stephanie McCluskey
Jennifer Goodine 
Anika Pasilis
Anita Ziegner
Elizabeth Meikle
Renesha Anthony
Lauren Hawk
Stacy Dismore
Cierra J. Savatgy-King
Lauren Piraro
Viktorya Jones
Crystal Vaness
Natalie Jenkins
Bianca Amor Wakeford
Courtney Connor
Karen Taylor
Carolyn O'Brien Chang
Kelly Zahos 
Vanessa James
Erin Flowers
Misty Miller Rayfield
Rhiannon Marie
Melanie Wodhams
Amy Kerner
Camille Evans
Rachel Knuttel
Congratulations to all of you that have won a customized Hopscotch the Globe Pinrose Petal Pack! Be sure to email me your mailing address at hopscotchtheglobe[at]gmail[dot]com
For those of you who don't see your name on this list, no worries! There will be many more giveaways coming your way so be sure to subscribe to my YouTube channel and check back on the blog frequently so you never miss out!