What's the best way to keep yourself occupied during a long flight? By packing your bag with as many awesome in-flight travel essentials possible!
I'm frequently surprised with how much I can actually fit into my purse. Sometimes I wonder if there is a mysterious black hole at the bottom of my purse that allows me to fit in as much as I do. I'm sure some of you ladies and gentlemen can relate. Since I'm a restless soul, having as much to do during a 10+ hour plane ride is important for me to keep my sanity. Therefore, you can always count on me to have the following on a long plane ride:
Pashmina
If you've been watching my videos and reading my posts for a while, then you know that I bring my pashmina with me on every trip. It's easy to pack and can be used in many ways. On a flight, I usually use it as a blanket, pillow case or eye mask.
Sunglasses
If you're like me, you prefer sunny destinations. That's why I always like to have easy access to my sunglasses for when I arrive in my new destination.
Snacks
I always carry snacks with me on every flight, especially long flights. Although there are always snacks for purchase available, they are usually expensive and not the healthiest option. It also makes me nervous to not have food available at any moment that I may need it (I love to eat). One of my recent go-to snacks are the Honey Almonds Glazed Mix from Sahale Snacks. I find the mix to be the perfect amount of natural sweetness. The one bad thing about them is that they are addicting! Not only are they delicious and healthy (non GMO, gluten-free, dry roasted, steam pasteurized, unsulfured, no artificial colours or flavours, no preservatives and kosher) but the company only purchases fair trade, sustainable ingredients from around the world. Sahale Snacks also supports local charities around the world from where they source their ingredients.
Passport & Wallet
What's a traveller without a passport? After all, this is usually how you get on the plane in the first place.
I always exchange enough money before leaving for my travels. I exchange just enough top pay for a few meals along with transportation to my accommodations once I've landed in my new destination. I don't ever exchange money at the airport because the rates are always higher than they would be in town. Taking money out for an ATM in town will get you the best exchange rate.
Comfortable Socks
As soon as I take my seat on a plane, my shoes come off…and stay off until we land. Well, I'll put them on to go to the toilet…but that's it! I try to avoid wearing shoes as often as possible. I love being barefoot however, the air conditioning is usually on full blast in the airplane so bringing a comfortable pair of socks is highly recommended.
Chapstick
Not only does your skin need extra hydration when you fly, but so do your lips! My favourite is Earthly Body Organic Flavored Vegan Lip Balm and Nivea Lip Care.
Deodorant
Even if you spent 8 hours on a plane, you don't have to smell like you did. I always have deodorant in my purse to help me freshen up during my flight and upon arriving in my destination. What's my favourite deodorant? Patchouli Sandalwood by Penny Lane Organics!
Face & Body Moisturizer
Flying can really dry out your skin, so I always bring both body and facial moisturizer with me on every flight. Not only will it keep your skin hydrated it will prevent irritation. NOW Foods Shea Butter is one of my favourites to use on my body where Andalou Naturals Renewal Cream is what I use on my face.
Lavender Essential Oil
Not only does it make you smell nice, but lavender is also a relaxer. Even though I've been on countless flights, my nerves never fail to go a little crazy before takeoff, during turbulence and while landing. Dabbing a little bit of lavender oil under my nose keeps me feeling relaxed. It also make me feel like I'm in a beautiful field surrounded by these purple beauties.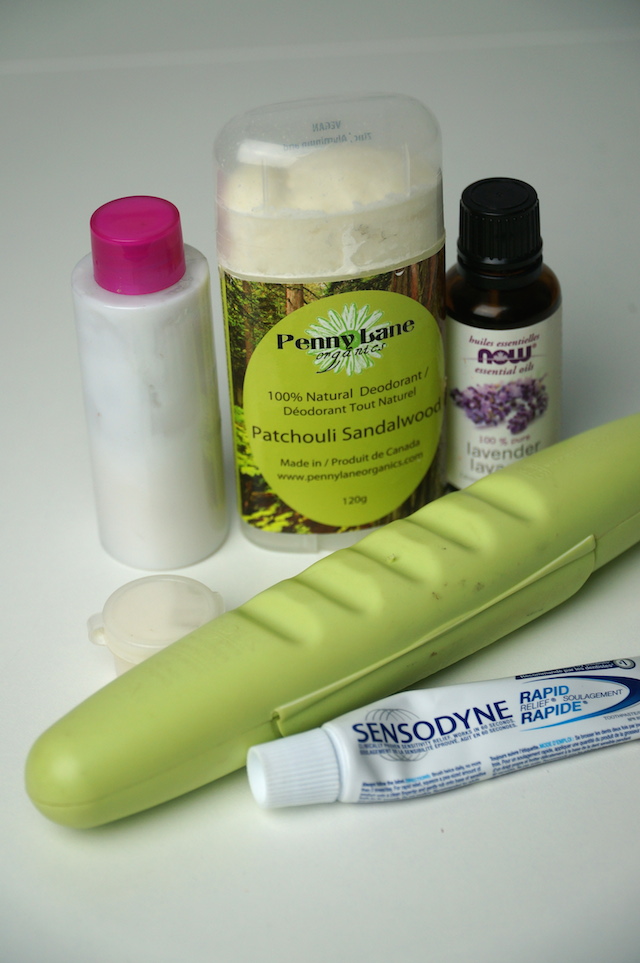 Journal & Pen
I always love to have my journal and a pen on me while I'm travelling. I don't write everyday, but I like to know it's there whenever I want to reflect and write an entry. During my flight, I don't usually write in my journal but instead doodle like a mad woman. I tend to fill up several pages of random characters, objects and whatever else comes to mind during a flight. Once I fill up the journal I have now, I'm definitely buying this one.
A Novel
Kindles are a great idea, especially for longer trips, but there is nothing quite like an old-fashioned paperback book. Once I've completed my novel, I usually trade it for another with other travellers or at a used booked store in the destination I'm visiting. What am I reading right now? Hitching Rides With Buddha.

Yummy Goodies
What makes a long flight more exciting? Junk food! My favourites are: Reese's Peanut Butter Cups, Twizzlers and trail mix. Drool.
Gum & Mentos
Having your ears plugged during a flight can be a horrible experience. You may not be able to prevent this from happening, but you can help it be a less painful experience. Constantly chewing and swallowing will help pop your ears and relieve the pressure that has built up. Gum and Mentos will help with that.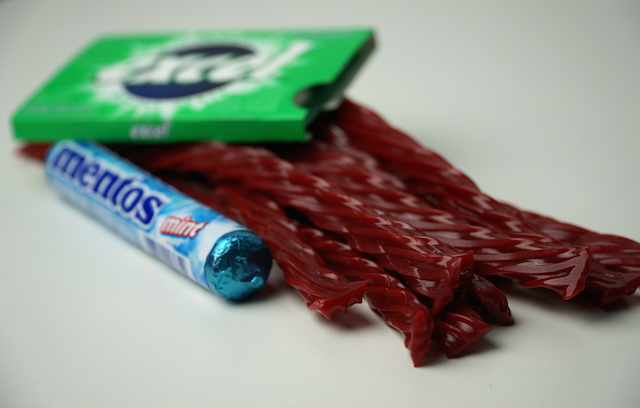 Makeup
Once arriving in my destination, I like to freshen up my makeup before heading out to really begin my adventure. Why? Most likely the mascara I had on at the beginning of my flight is all over my face from sleeping. The last thing I want is to have  are the customs people questioning if a 3-year old drew all over my face with black marker.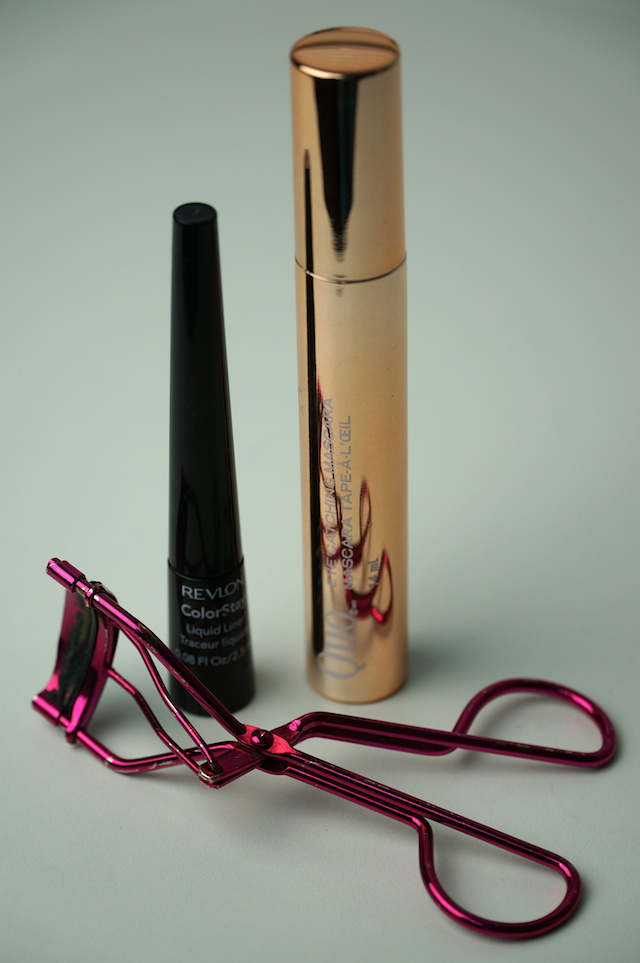 iPhone & Charger
Time goes by fast when your listening to good music. However, as all iPhone users know, the battery doesn't last nearly as long as we hope for. For this reason, I always make sure to have my iPhone charger in my purse to avoid the disappointment of my phone dying half way through my favourite track.
**Now I also bring a portable charger with me as well**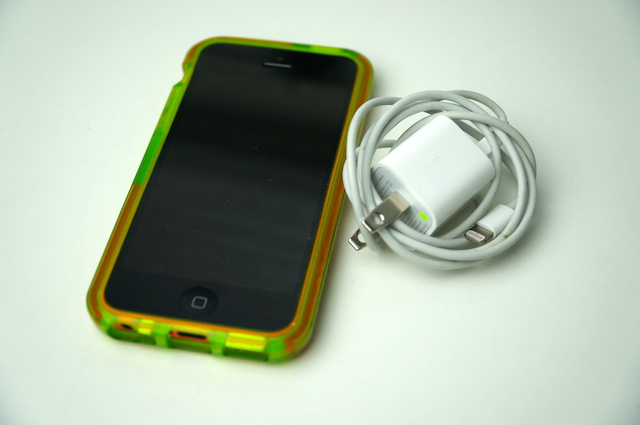 Neck Pillow
I never have to worry about getting a window seat just as long as I have my neck pillow.
Noise Cancelling Headphones
Bringing headphones on a long flight is a must. My go to headphones are either the Sony Noise Cancelling Headphones or the Street by 50 Noise Cancelling Headphones. Listening to music and watching movies helps to pass the time until you reach your destination.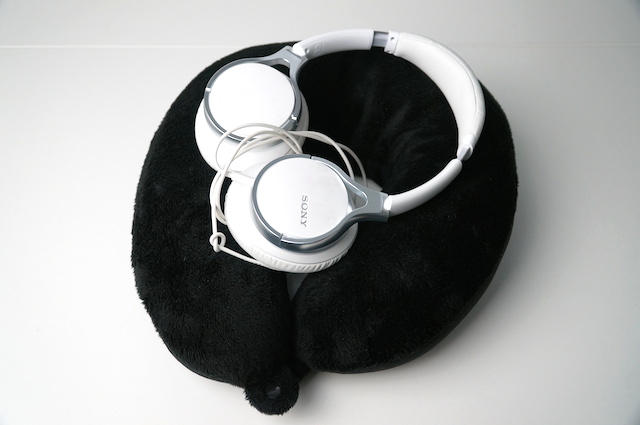 What are your in-flight travel essentials?
***
Discloser: I'm sharing #beyondordinary in my life as part of a Sahale Snacks® sponsored series for Socialstars™ As always, all content and opinions are my own.