We're very excited to be partnering with Airbnb on a new video and blog series called Meet Your Host! Throughout the series, we'll be sharing the stories of Airbnb hosts and how they turned their unique stays into thriving businesses. From an Artist who runs a Magical Dome Airbnb in the Jungles of Costa Rica to an ex-pilot from the UK who turned two Airstreams into thriving Airbnb's in Nosara, Costa Rica. Then there's that Legendary Festival Grounds Turned Into Airbnb Glamping Getaway and Tiny House Community in Florida. We even share how we personally made $10,000 in our first month of being Airbnb hosts. In episode six, we're sharing how Stephanie and David designed and built two modern shotgun houses in the heart of Ybor City in Tampa, Florida.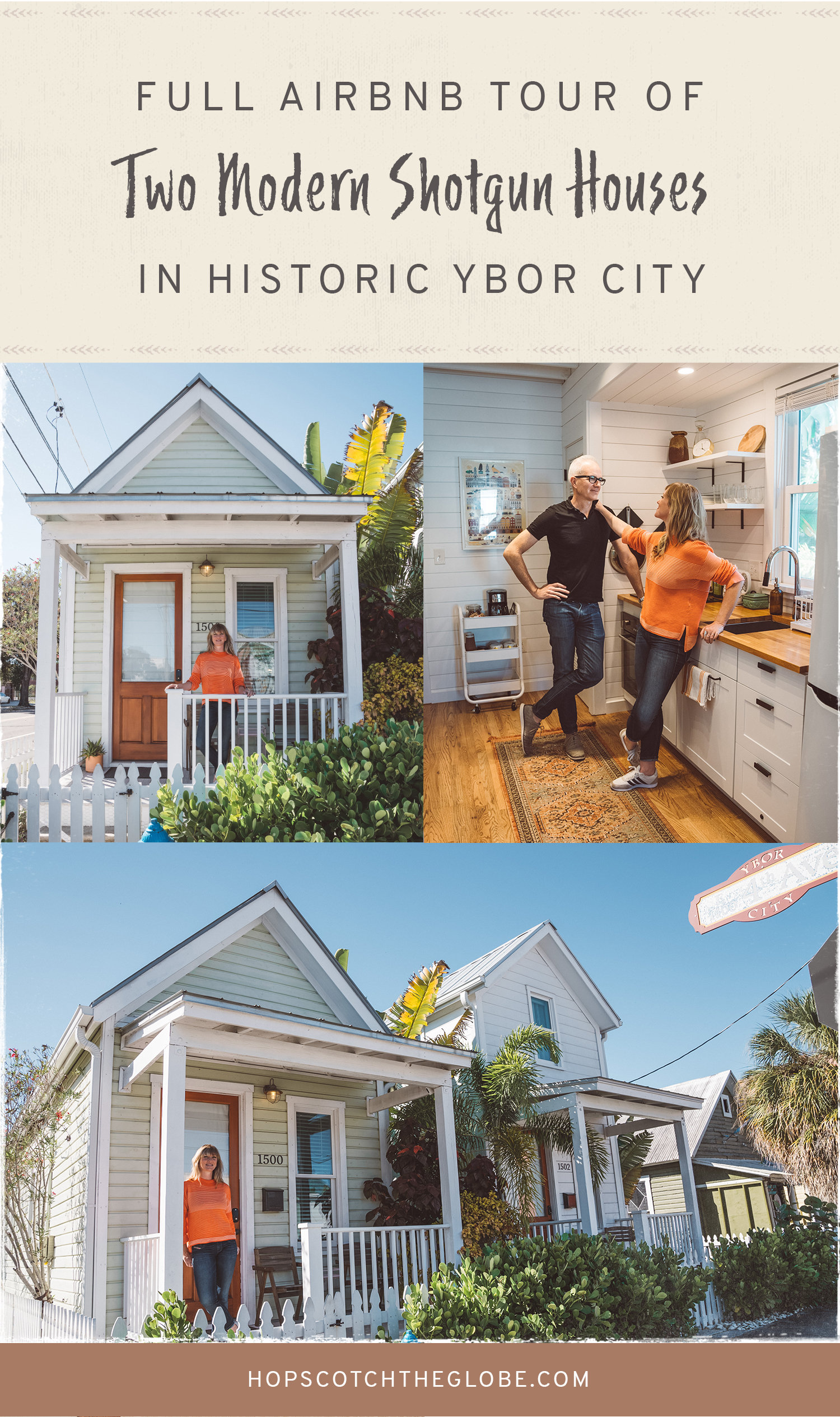 What Are Shotgun Houses?
Dating back to the very beginning of Ybor City, most of the residents made a living from cigar making and trade. Vicente Martinez Ybor, founder of Ybor City, relocated his cigar business from Key West to Ybor in the 1880's. Along with cigar factories, he built shotgun houses (named this because a shot fired through the front door would theoretically exit harmlessly out of the aligned back door) also known as casitas (tiny houses in Spanish). He sold these shotgun houses to his workers for a price just above his cost to build them (a little over $400). They were payable in small deductions from the workers' salary in his cigar factory. Some of these shotgun houses still exist today and are the design inspiration behind Stephanie and David's tiny house Airbnbs.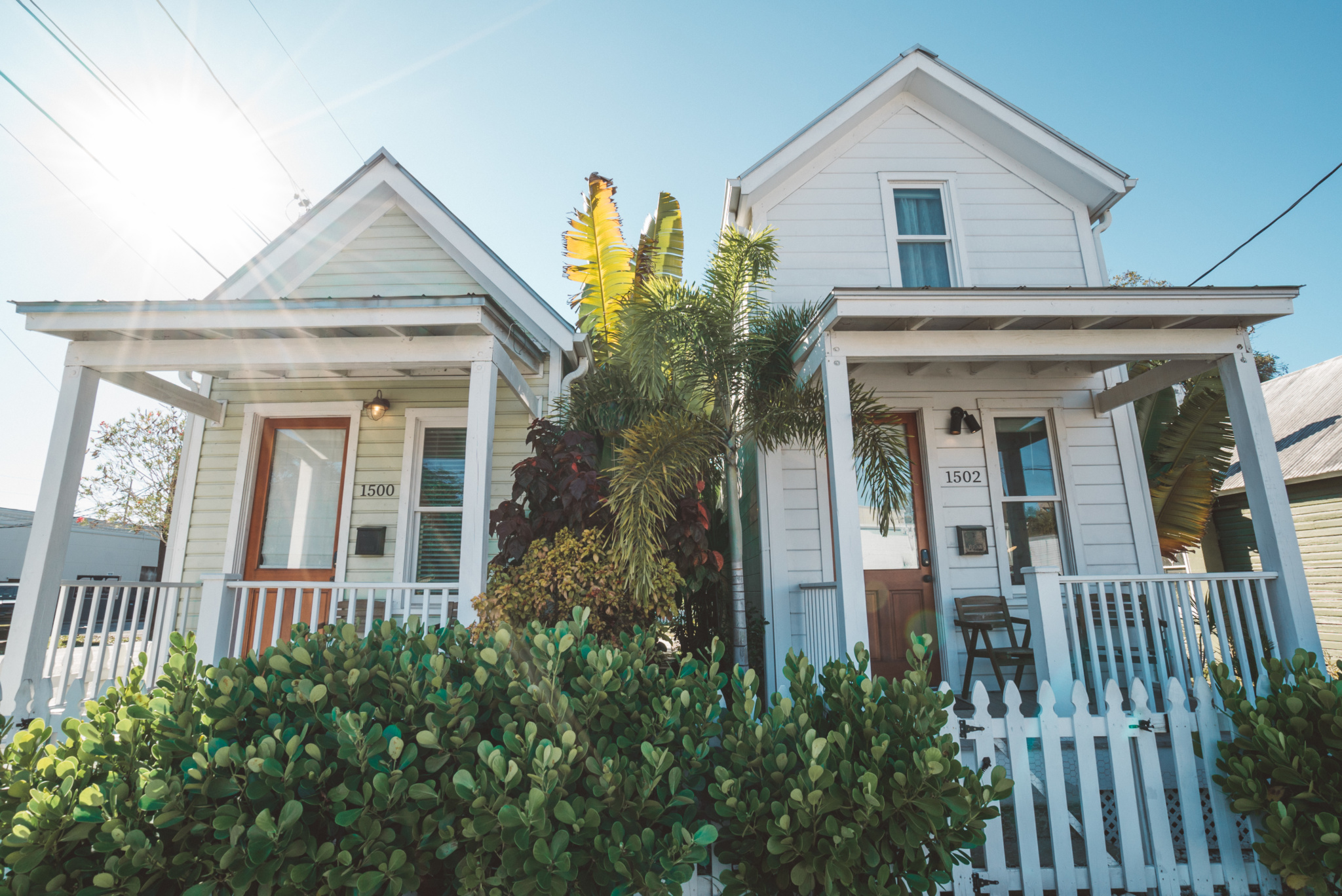 Ybor City Today
If you love exploring "cool" historic neighbourhoods, many wild roaming chickens, smoking cigars, delicious coffee, eating great food and shopping till you drop, then you'll feel right at home in Ybor City.
Ybor City has been designated as the only neighbourhood on Florida's west coast to be designated a National Historic Landmark District, and several structures in the area are listed in the National Register of Historic Places. The main street, 7th Avenue, has been recognized as one of the "10 Great Streets in America," with plenty of diverse eateries, along eclectic, boutique and vintage shops. Day and night, you can expect to have plenty to do in this area.
Get the Full Video Tour of these Two Modern Shotgun Houses by Clicking the Play Button Below
---
Meet Stephanie – Your Airbnb Host
Meet Stephanie! Her and her husband David are both architects/designers/developers/adventurers who split most of their time between Tampa and NYC. In 2015, Stephanie and David designed and built Tiny House #1 after living small in New York and getting inspired to build their own tiny house from scratch. They had such great success on Airbnb with the tiny house that in 2018, they built and began listing Tiny House #2. Both tiny houses have their own unique layouts and features, but the shotgun houses inspired both tiny house designs. They chose Ybor to build the modern shotgun houses because it's one of their favourite cities, and they wanted to give others the chance to fall in love with it too.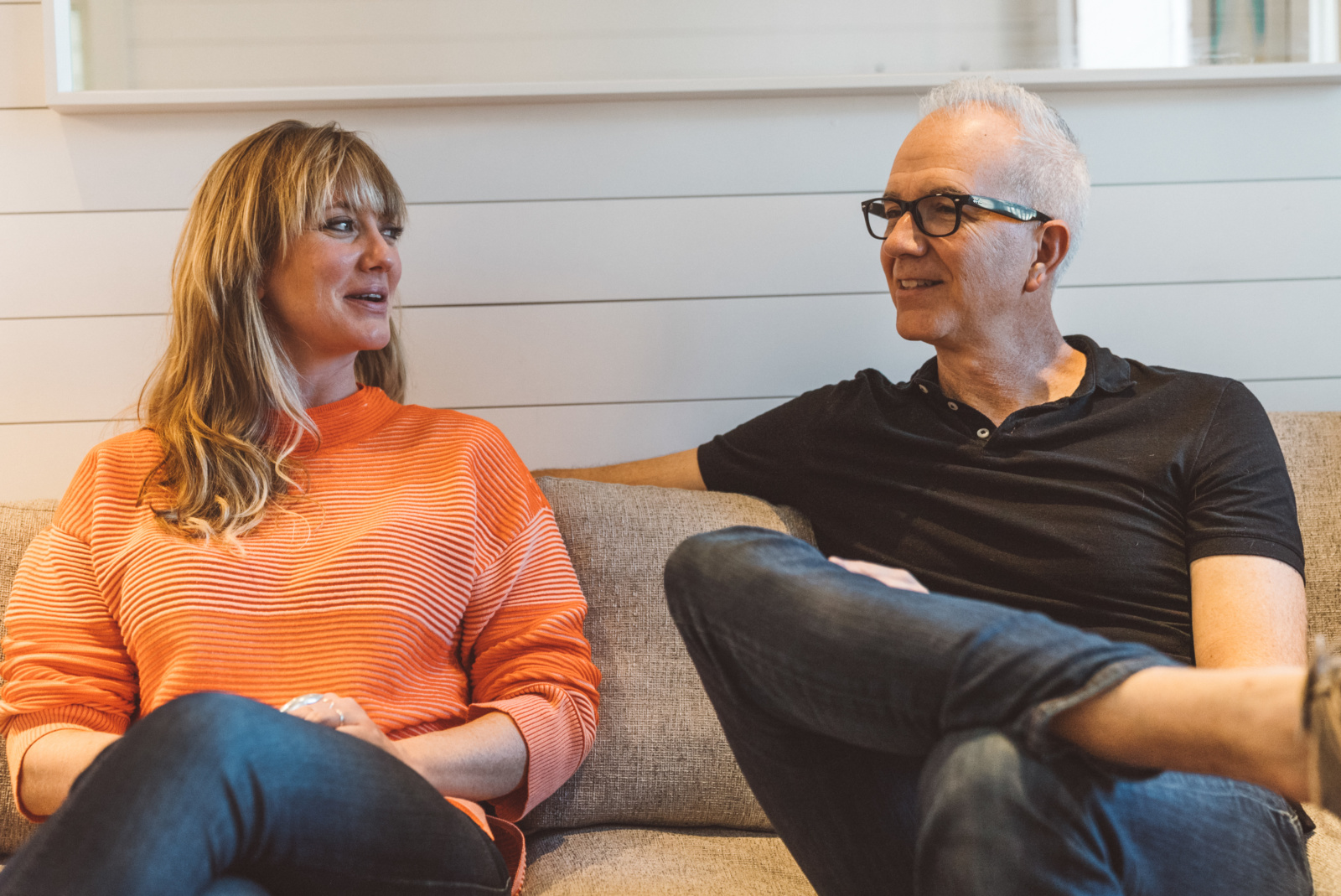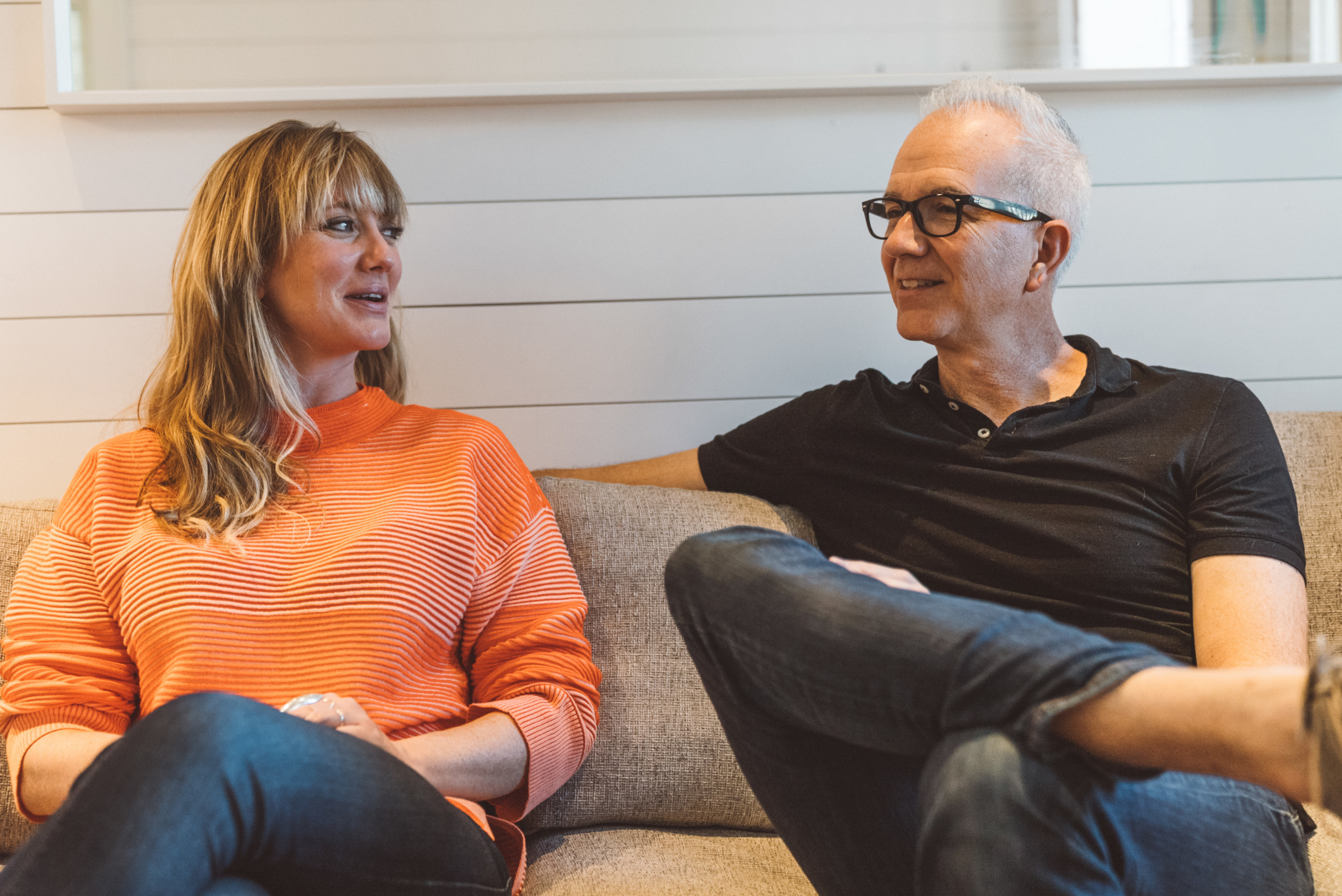 ---
Tiny House #1
This tiny house is perfect for a solo traveler, couple or two friends. It's one level with a small loft and has everything you need for a short or long term stay. Once you walk through the front door, you're in the living room area which is equipped with a TV and small library. There's also ladder that leads to the loft above. When we were there, it was being used for storage, but I'm sure upon request, it can become an extra bedroom.
The small kitchen has a tiny sink, two-burner electric cooktop, stainless steel fridge, coffee maker, and electric kettle. The dining table and chairs fold up against the wall, giving you the option for more space when not in use. The full size washroom is located just off the kitchen and the bedroom with queen size bed is at the very back of the house.
---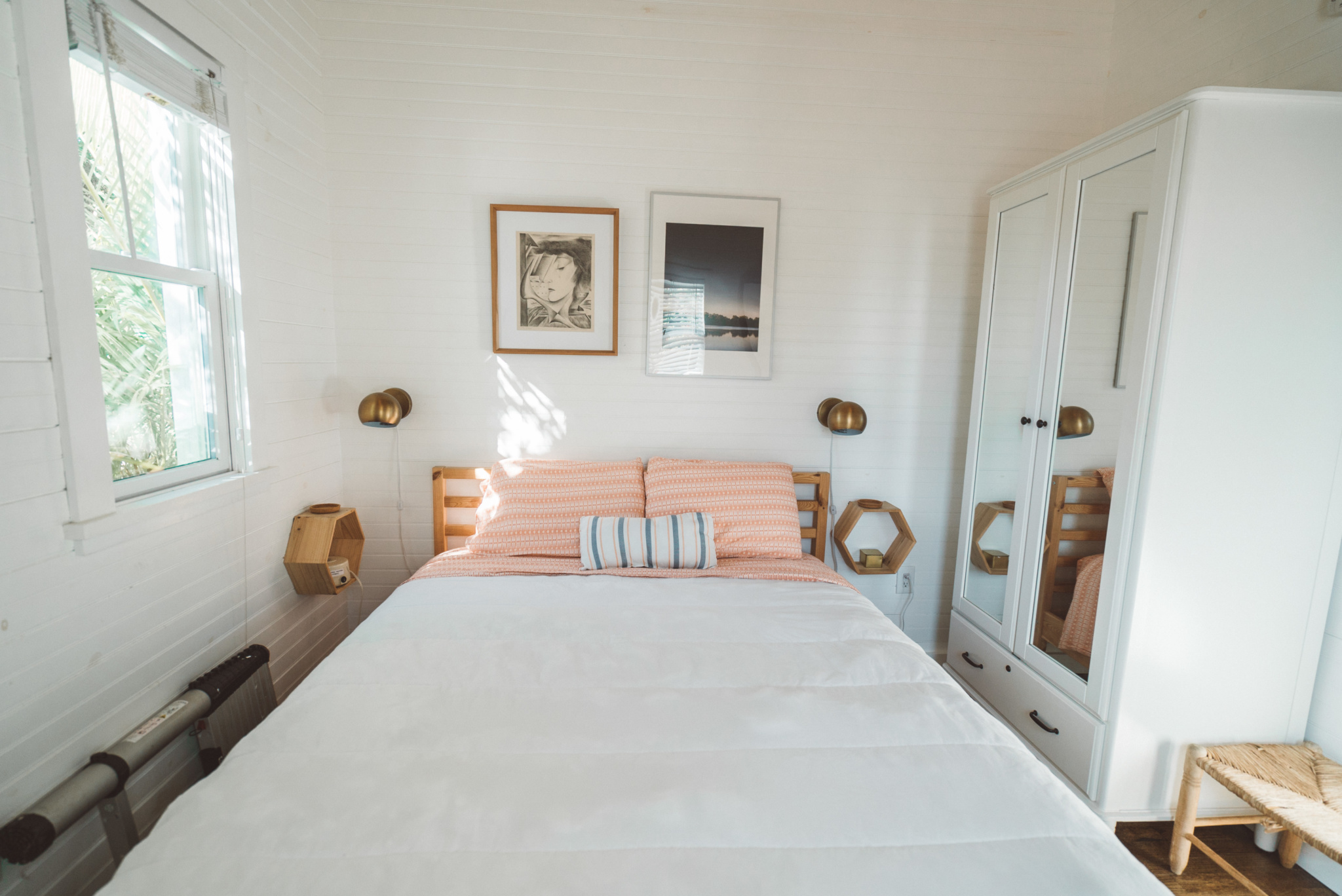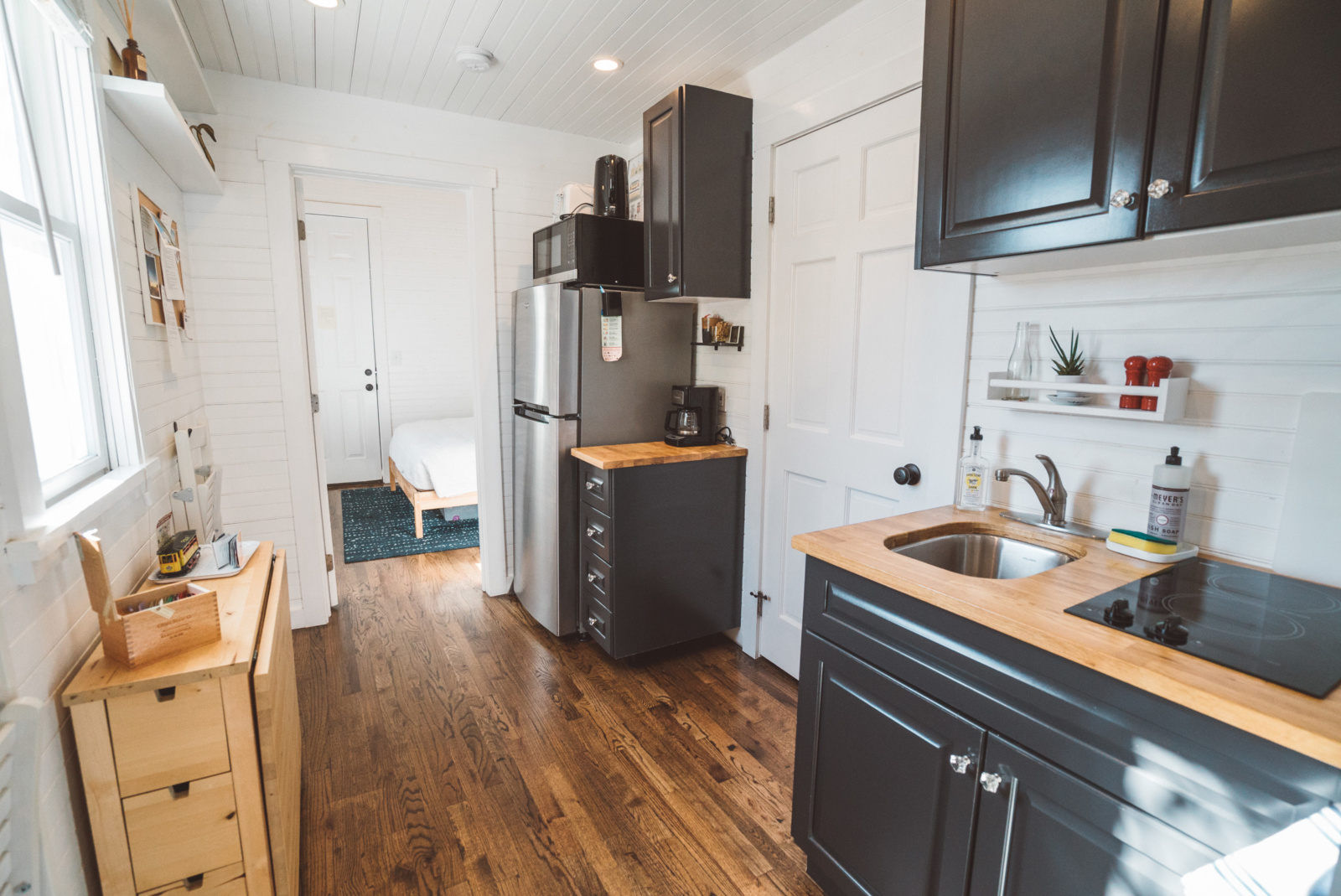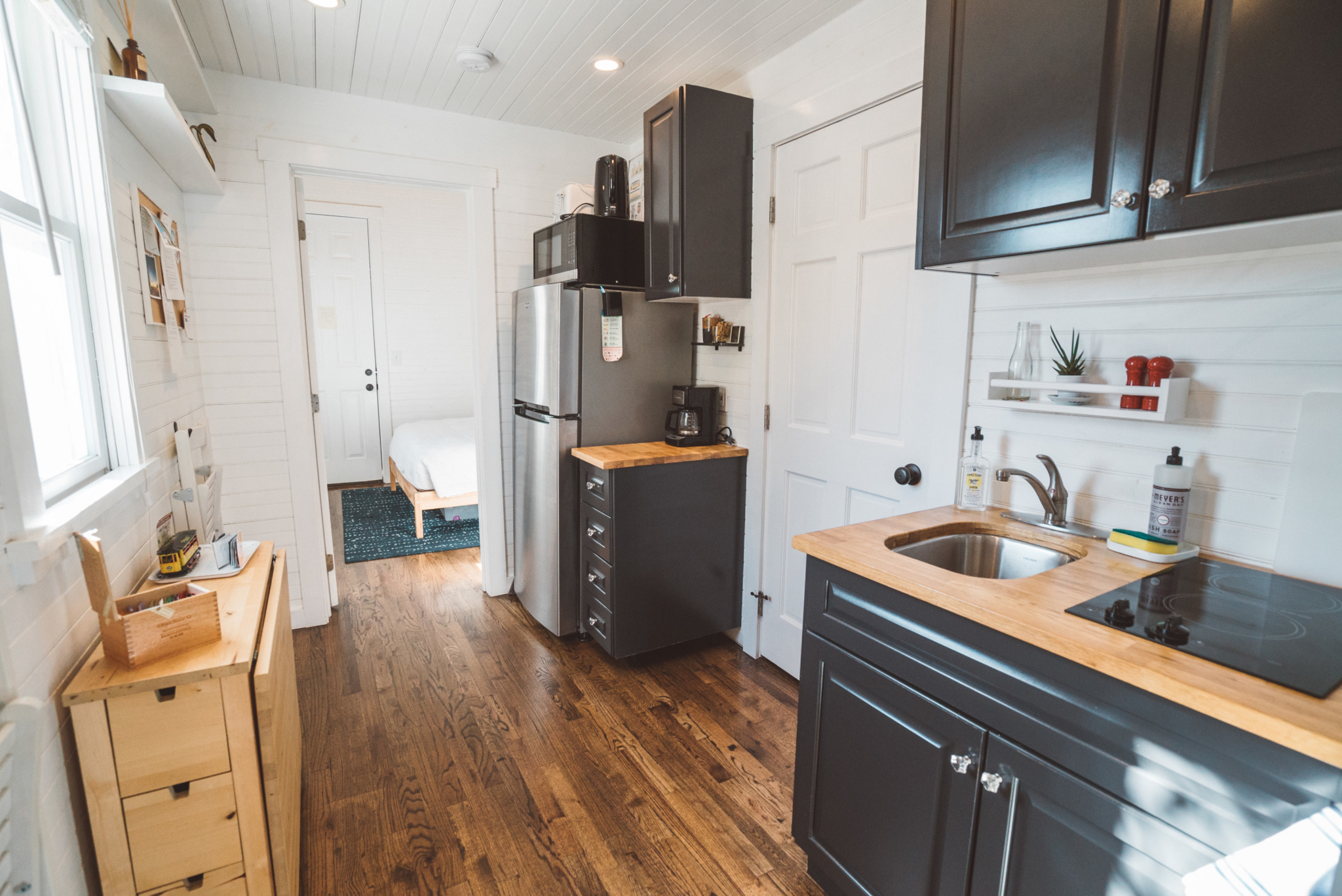 ---
Tiny House #2
This is the larger one of the two modern shotgun houses. At 665 square feet, it's nearly double the size of Tiny House #1, and a bit larger than most tiny houses. It can easily sleep four guests.
This shotgun house inspired unique stay is located only a few feet from Tiny House #1 and is beautifully and thoughtfully designed for short and long term stays. Once you walk through the door, you immediately feel at "home." Which for me, is exactly how I want to feel after a long day exploring a happening city.
This house has two levels. The first floor has a living room, full kitchen and dining nook. The top floor has two bedrooms with queen size beds and a full bathroom. The kitchen features a full size sink, two-burner electric cooktop, convection oven, fridge, coffee maker, electric kettle, and all the utensils you'll need.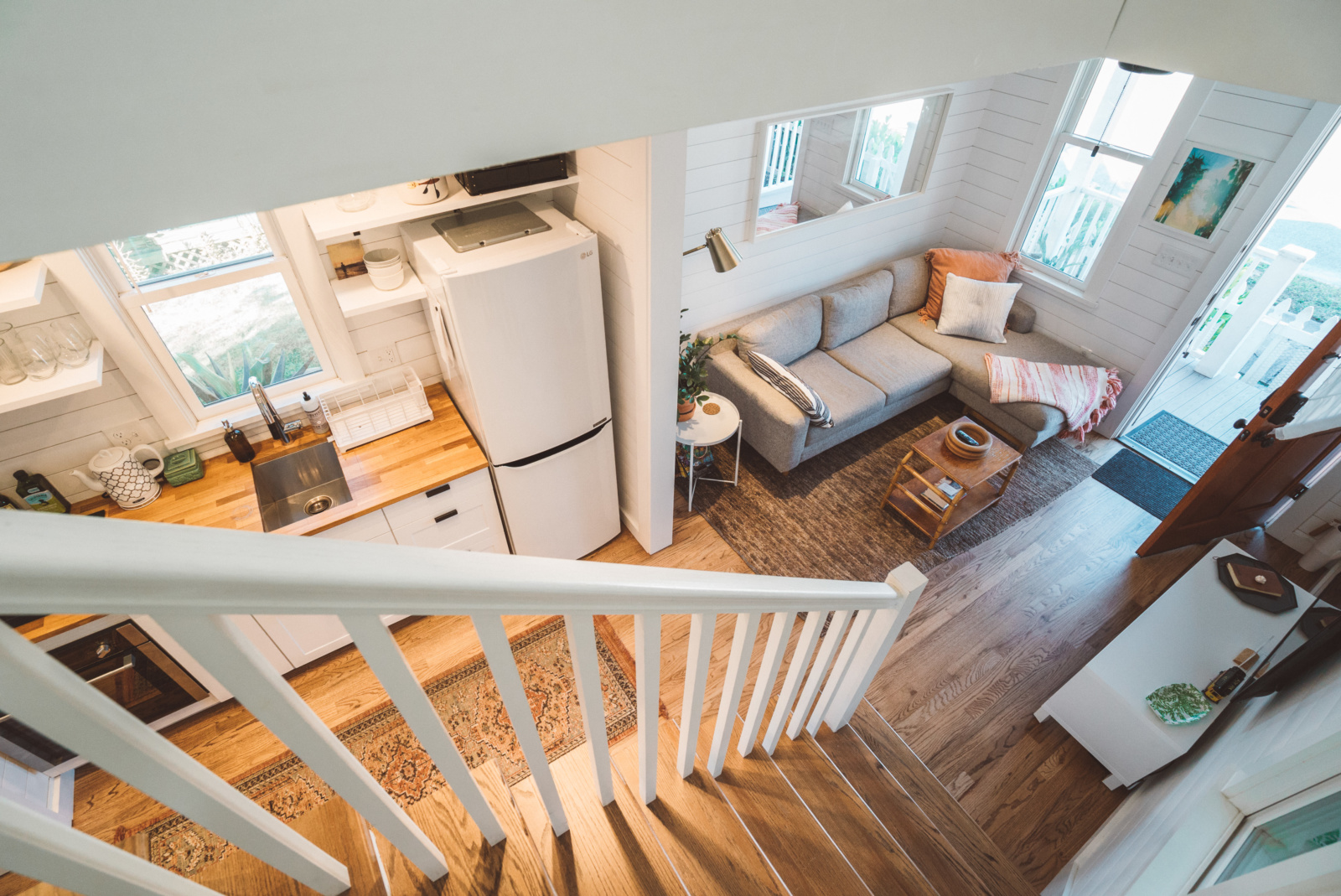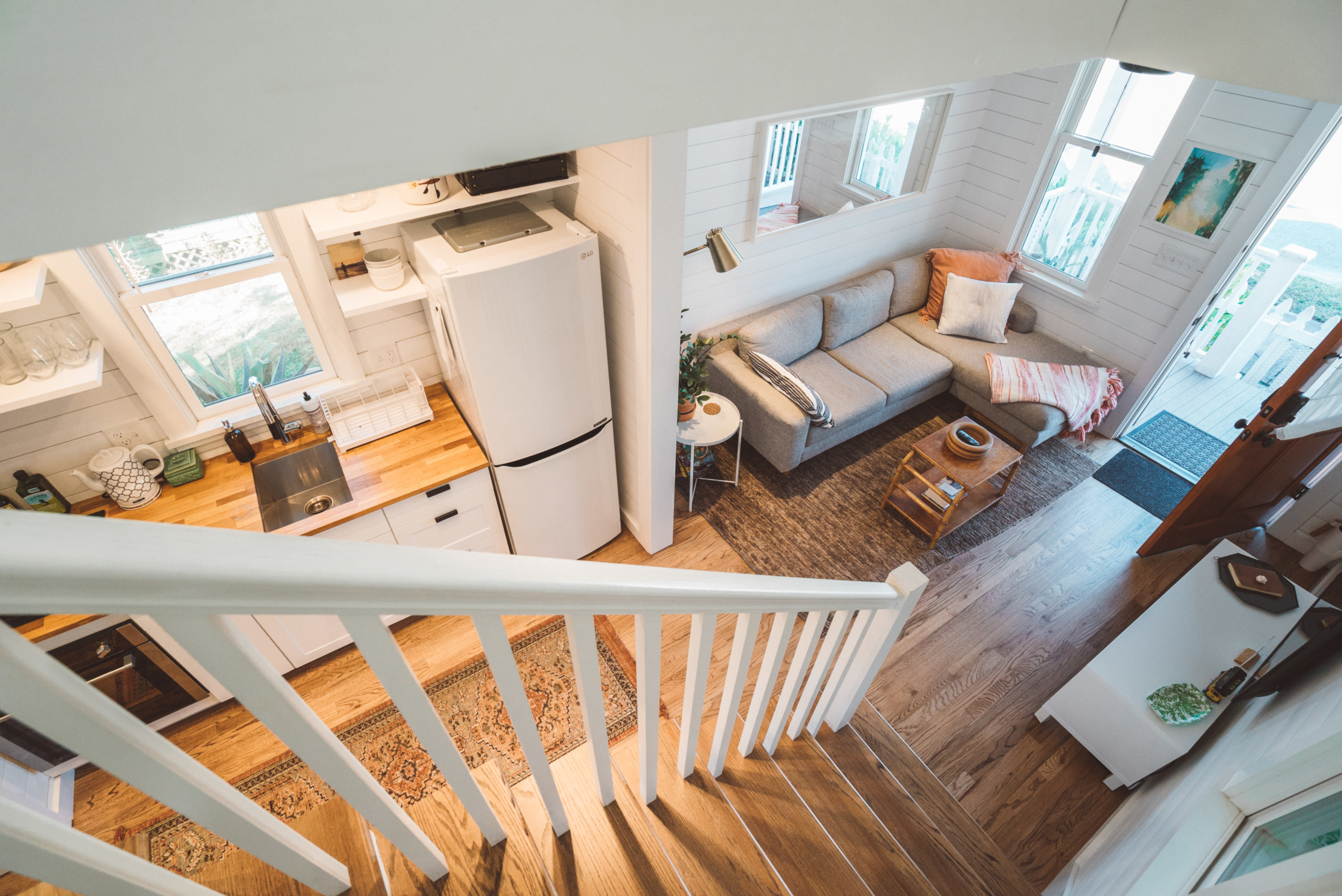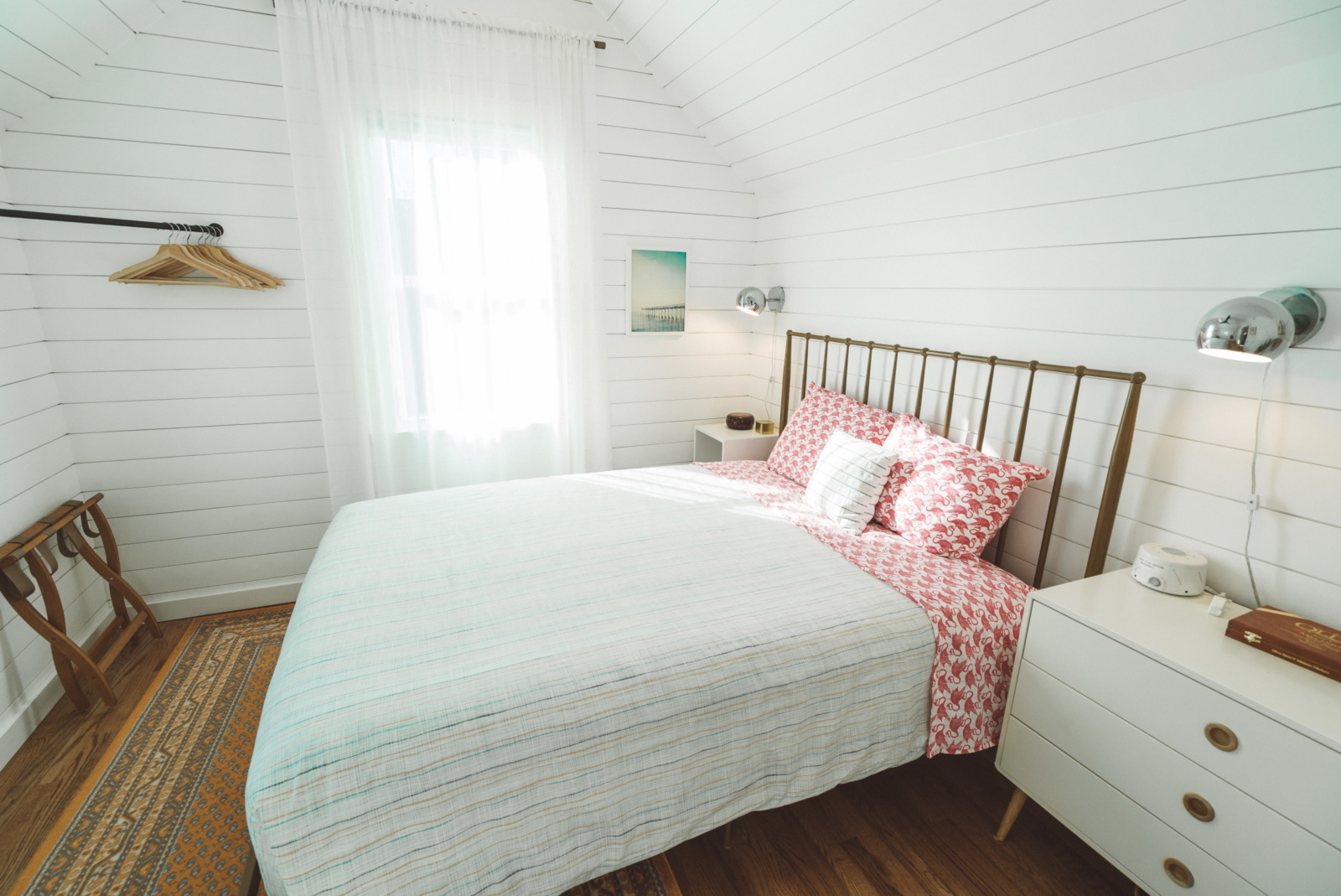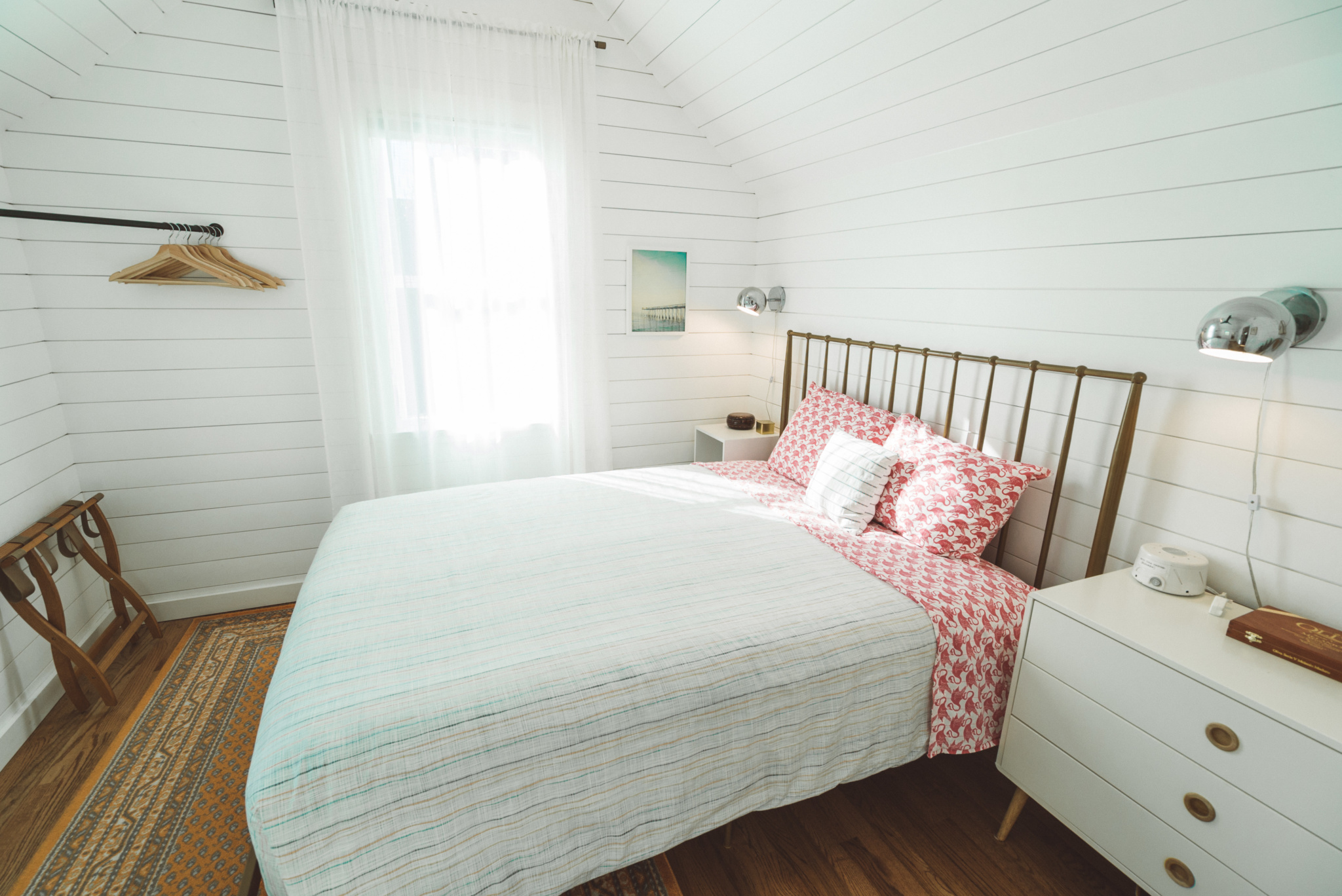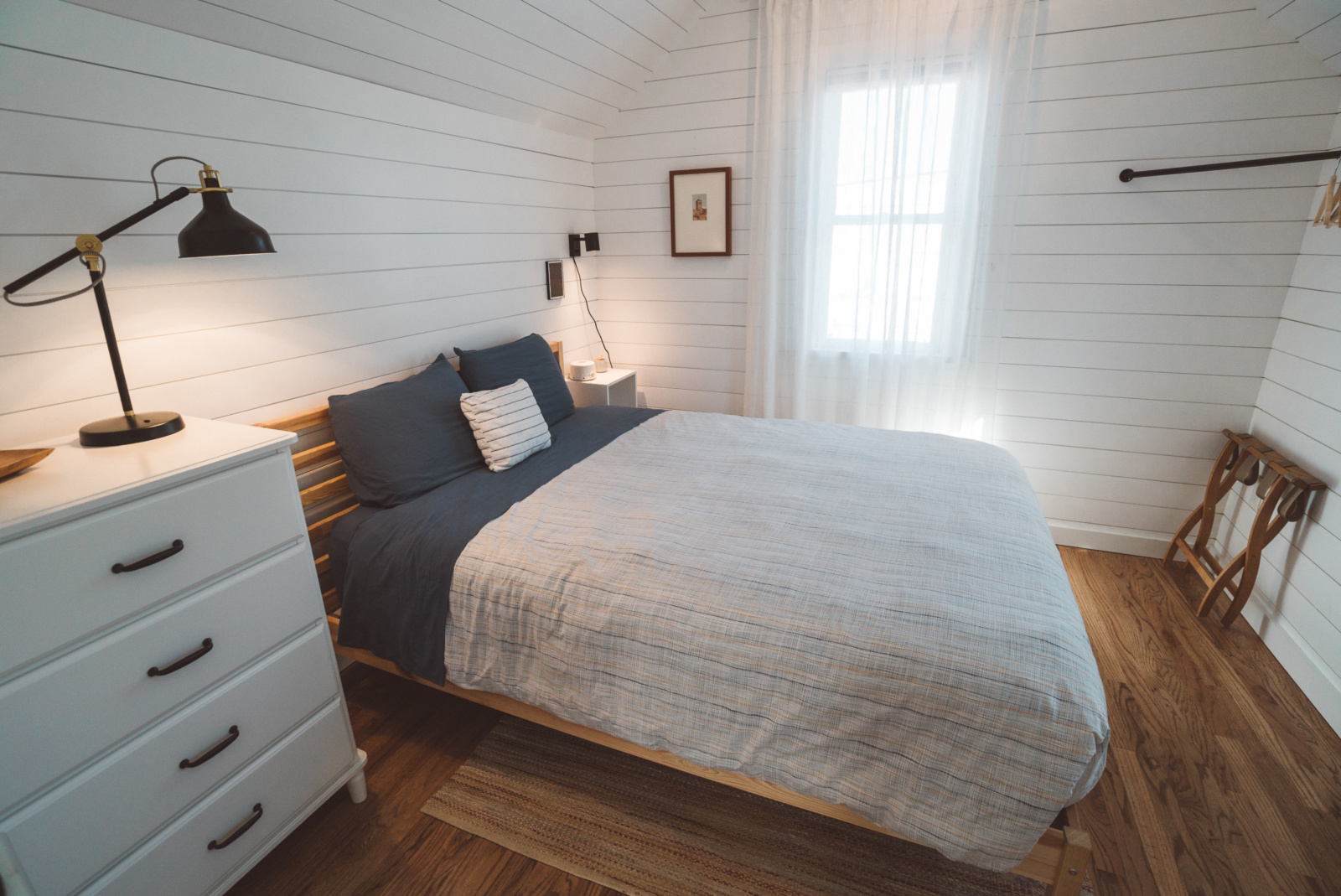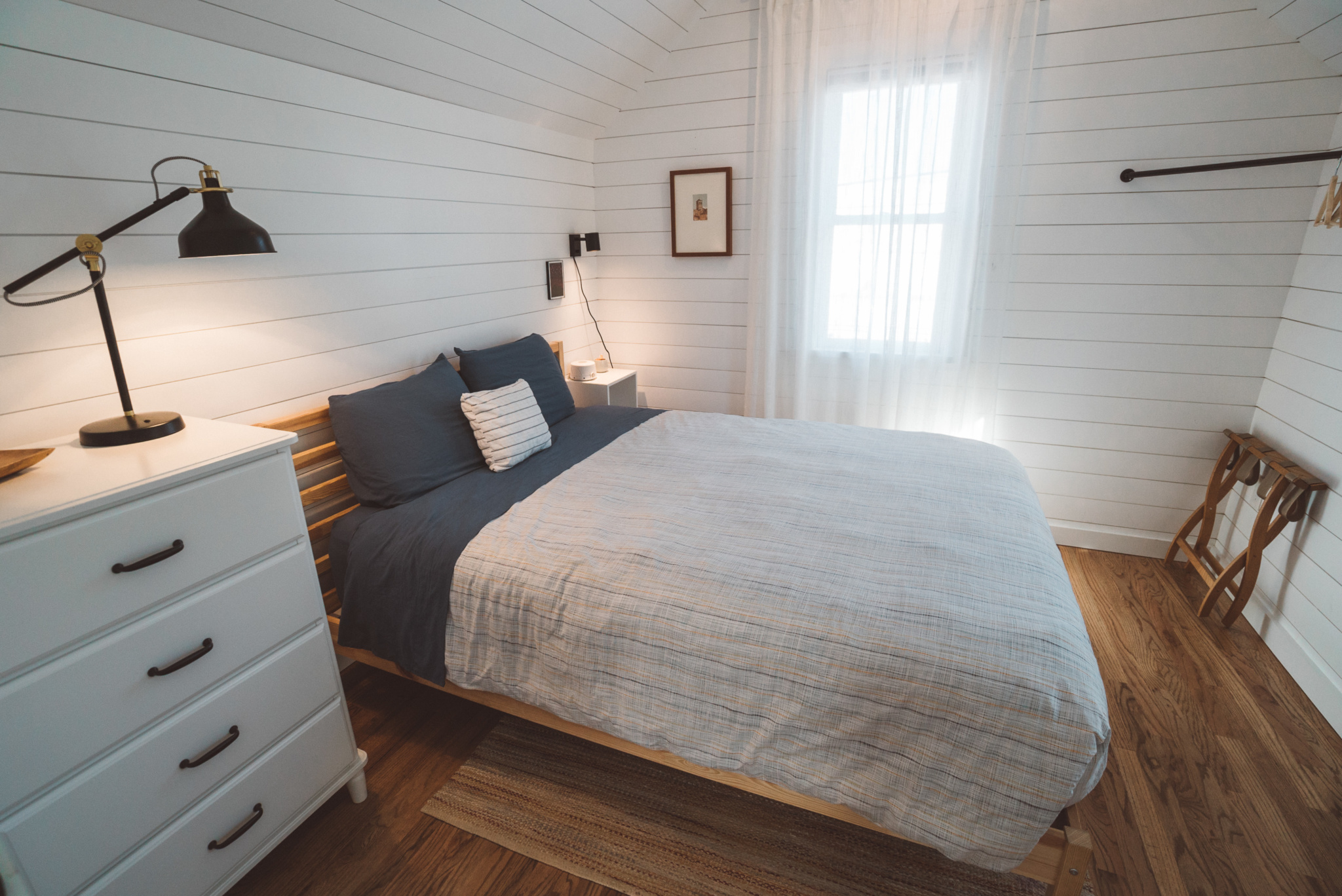 ---
Want to Watch More Episodes of Meet Your Host? Check Them Out Below!
---
Interested in Becoming an Airbnb Host?
For those who already have a unique space:
Do you have a unique space to rent out? It can be a tiny house, yurt, renovated airstream, container house or other interesting accommodation. If your answer is yes, then you're sitting on an awesome business opportunity! Airbnb has been seeing a huge spike in bookings under its "unique stays" category. If you're interested in becoming an Airbnb host, sign up and start hosting your own unique space right away.
For those who don't YET have a unique space:
Is becoming an Airbnb host something you've been thinking about? Even if you don't yet have a unique space, you can still make it happen. Do you have an extra room in your home you can rent out? Perhaps, you have some land you can build an additional structure on? The possibilities of what your unique Airbnb can look like expand as far as your imagination.
To learn more about becoming a unique Airbnb host, be sure to subscribe to our YouTube channel for more videos in this series. You can also connect with an Airbnb Ambassador and learn how to create a successful listing by signing up for an Airbnb webinar.