If you know me, you know I'm a fan of GoPro. I've been using GoPro footage in my videos since I started my YouTube channel a few years ago. Since then I've brought both the HERO2 and HERO4 Silver on many adventures around the world. Now it's time to add a new member to the camera family…
In the above video, I get a special delivery from GoPro that I had no idea I was receiving. It turns out to be the newest, tinniest and lightest GoPro yet called the HERO4 Session. Not only do I unbox the HERO4 Session with you, but I also test it out with the help of my favourite furry friend. So, be sure to watch the video until the very end to see my ferret Bagheera in action using the GoPro HERO4 Session!
Meet the New GoPro Hero 4 Session
This is the smallest and lightest GoPro yet! But don't be fooled by it's size as it's packed with high performance image quality and ultimate mounting flexibility into an ultra compact design. Both gentlemen and ladies, you can literally put this camera in your pocket, it's that tiny. It's durable and waterproof as-is, meaning that it doesn't require extra housing in order to get wet and wild.
Camera Features
Smallest, Lightest GoPro Yet:
With a compact design and weight of just 2.6oz (74g), the HERO4 Session is 35% smaller and 40% light than other HERO4 cameras.
Durable and Waterproof to 33′ (10M)
It's designed withstand extreme environments and conditions and is waterproof to 33′ (10m), no housing needed.
East One-Button Control
A single press of the shutter button powers on the camera and automatically begins to capture video or photos.
Easy Access to All Modes and Settings
You can access and change all modes and settings using the GoPr App or Smart Remote.
Dual Mic System
It dynamically switches microphones for reduced wind noise and enhanced audio high-speed or windy environments.
Ultimate Mounting Flexibility
The camera can be rotated in mounting frames to create ultra compact mounting setups, while the Ball Joint Buckle lets you adjust capture angles instantly.
Built-in Battery
It has a rechargeable, high-capacity battery that offers up to two hours of recording time.
Professional Video Quality
It records stunning 1440p30, 1080p60, and 720p100 video.
Powerful Photo Capture
It captures 8MP single photos, 10 fps Burst photos and 0.5-60 second Time Lapse photos.
Superview
It captures the world's most immersive wide-angle field of view.
Auto Low Light
It automatically adjusts frame rates for optimal low-light performance.
Protune for Video
The camera delivers minimally compressed, cinema-caliber video optimized for professional productions.
Highlight Tag
You can mark key moments while recording for easy playback, editing and sharing.
Auto Image Rotation
It automatically adjusts capture orientation to right-side up when the camera is mounted upside down.
Compatible with GoPro Mounts and Accessories
It works with GoPro mounts and GoPro accessories for immersive self-capture of your favourite activities.
Built in WiFi and Bluetooth
It enables connectivity to the GoPro App or Smart Remote to control the camera remotely and to view and share your content.
GoPro Studio
You can import and view your GoPro media and create your own engaging GoPro-style videos.
What the GoPro HERO4 Sessions Comes With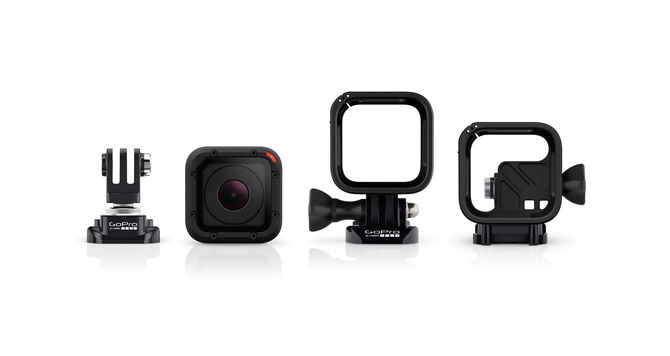 2 Mounts
You get both a ball joint and mounting buckle. The ball joint gives you more mobility as you can adjust the camera to move side to side and front and back.
2 Curved and Flat Adhesive Mounts
These adhesive mounts allow you easily attach your GoPro to curved and flat surfaces with these industrial-strength waterproof adhesive mounts. Can be removed by heating adhesive bond with a hair dryer then peeling off mount.
2 Mounting Frames
The frames let you attache your HERO4 Session to any GoPro mount. It includes a standard frame and low-profile frame that's optimized for helmet and ultra compact mounting.
Additional Accessories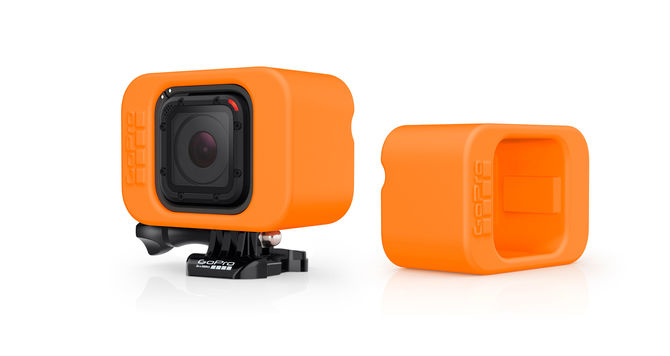 Floaty
This floatation device is like a life jacket for your new GoPro so you never have to worry about losing it in the water.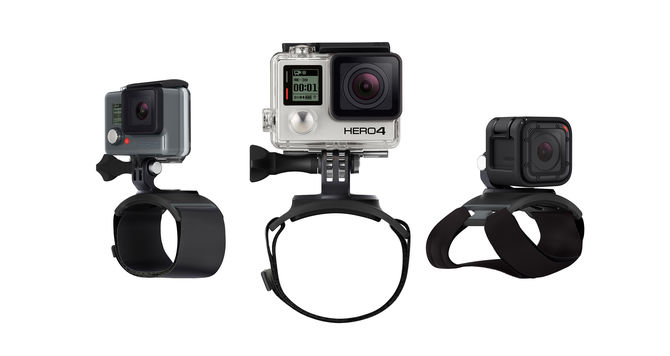 The Strap
Strap your GoPro to your hand, wrist, arm and leg to capture hands-free ultra immersive POV footage.
Extra Accessories I Recommend
What do you think of the newest GoPro HERO4 Session?
Is it on your wish list?
 ***
A special thanks to GoPro for sending me the new HERO4 Session to test out on my upcoming adventures. As always, all opinions are my own.