Looking for an easy family getaway? Here's what to eat, see and do in Greater Sudbury with kids!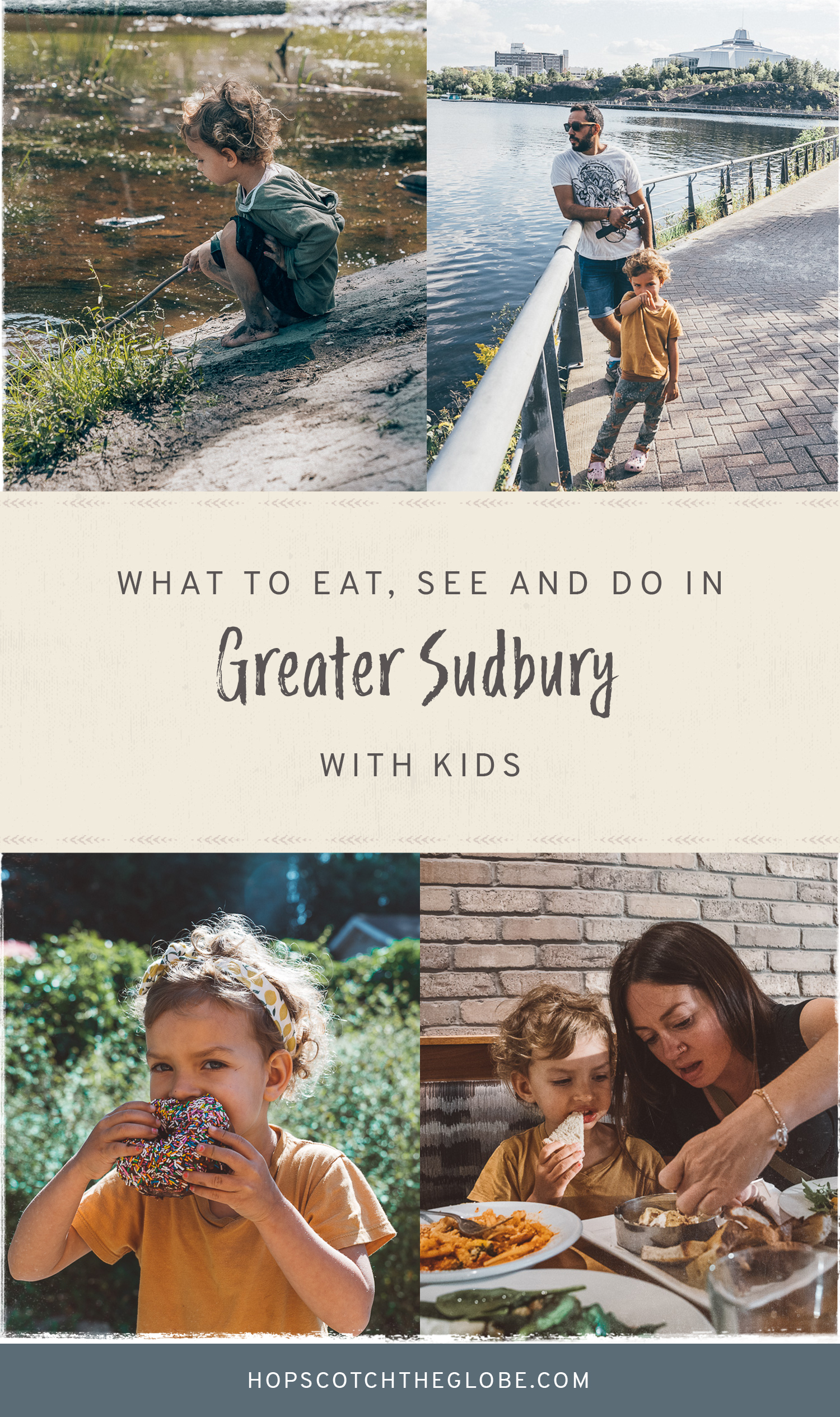 My wife, 3-year-old daughter and I recently took a staycation to Greater Sudbury, which is a scenic 4-hour drive north of Toronto. Honestly, I didn't know too much about this area, although we've driven through it many times on cross-Canada road trips. This was our first time spending 4-days and 3-nights exploring Sudbury's food scene, wildlife, art and hidden gems, literally and figuratively…this land is rich in gems and minerals. Also, we found the best coffee spots for you parents!
This beautifully underrated part of Ontario is surrounded by 330 lakes and built on 1 billion year old rock known as Canadian shield; which is earth's crust exposed to the surface. I'm no geologist, but going for a hike on the literal crust of the earth is pretty neat! I need to also mention about 1850 million years ago a 15km wide meteor hit earth here, creating the second largest impact crater on earth! That's bigger than the meteor that wiped out my good friend Stegosaurus. How did I live in Ontario my whole life and am only NOW finding this out? You can still find evidence of this impact in the topography and minerals found here. We may or may not have found pieces of meteorite, but we'll get to that later…
Here's what we did in our 4-days in Greater Sudbury with kids, including where we stayed and honest reviews. It's great that once you're in the city of Sudbury, you don't have to venture far to find natural beauty and family fun. We've broken down our itinerary into two sections: activities and food.
We stayed at the Hampton Inn by Hilton Sudbury at 2280 Regent Street.
The location was central and the room was simple and comfortable for our needs. Fast WiFi, comfy beds and basic breakfast. If you're vegan, you'll want to skip the hotel breakfast and head to one of our recommended spots. There's a gym and an indoor pool, which we didn't have time to use but would be great for a rainy day. 
---
What to Do in Greater Sudbury with Kids
Kivi Park
Explore 55.7km of easy hiking trails in the Canadian boreal forest. Go canoeing, kayaking, stand-up paddle boarding or in our case, one parent rents a fat bike while the other plays in an epic playground with our daughter. Kivi Park is a great place to expel energy after a morning of driving.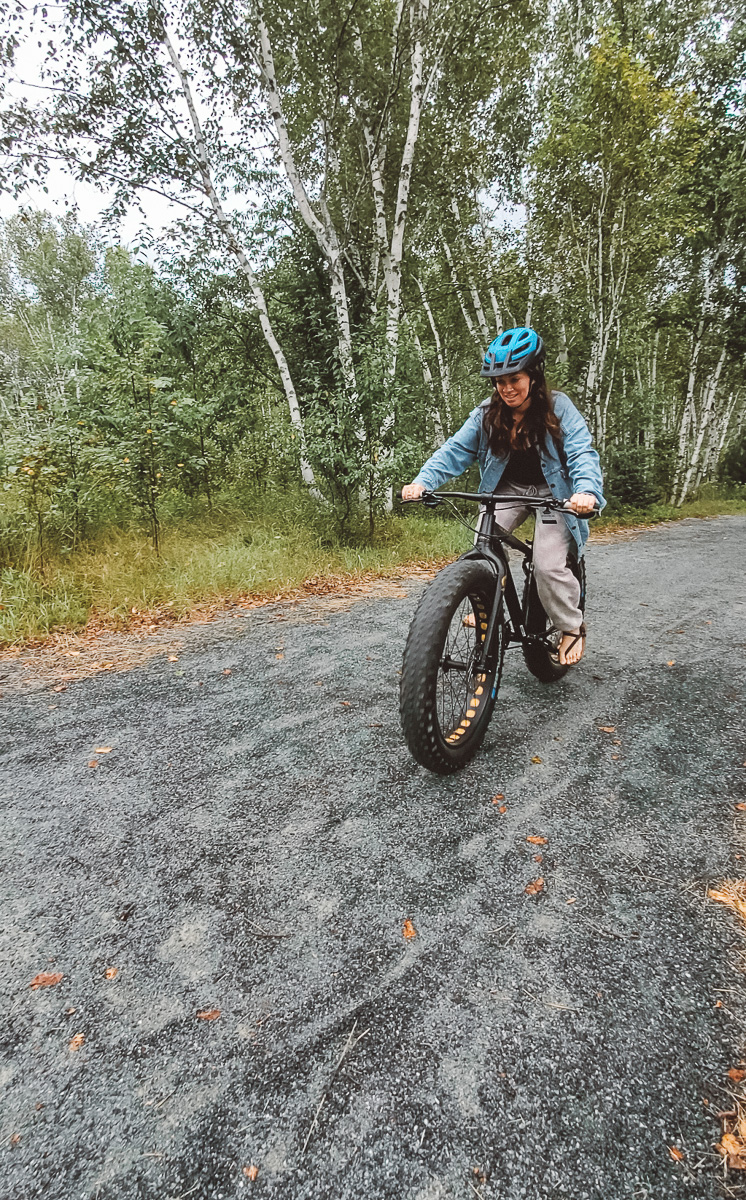 Onaping Falls
Walk the trails along Onaping Falls while learning about the meteorite that hit Earth and formed a crater in this very spot. We even saw some shatter cones in the bedrock, which forms when a meteorite hits earth's crust and makes explosive shapes in the stone.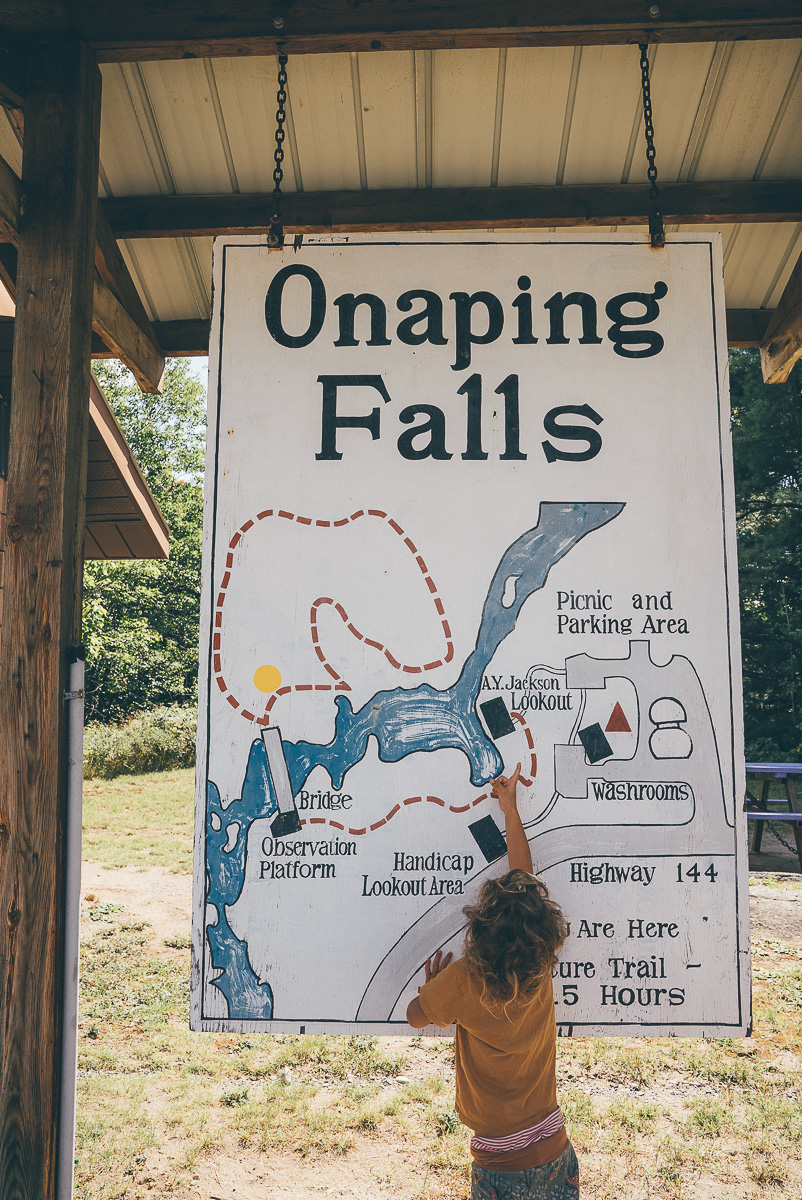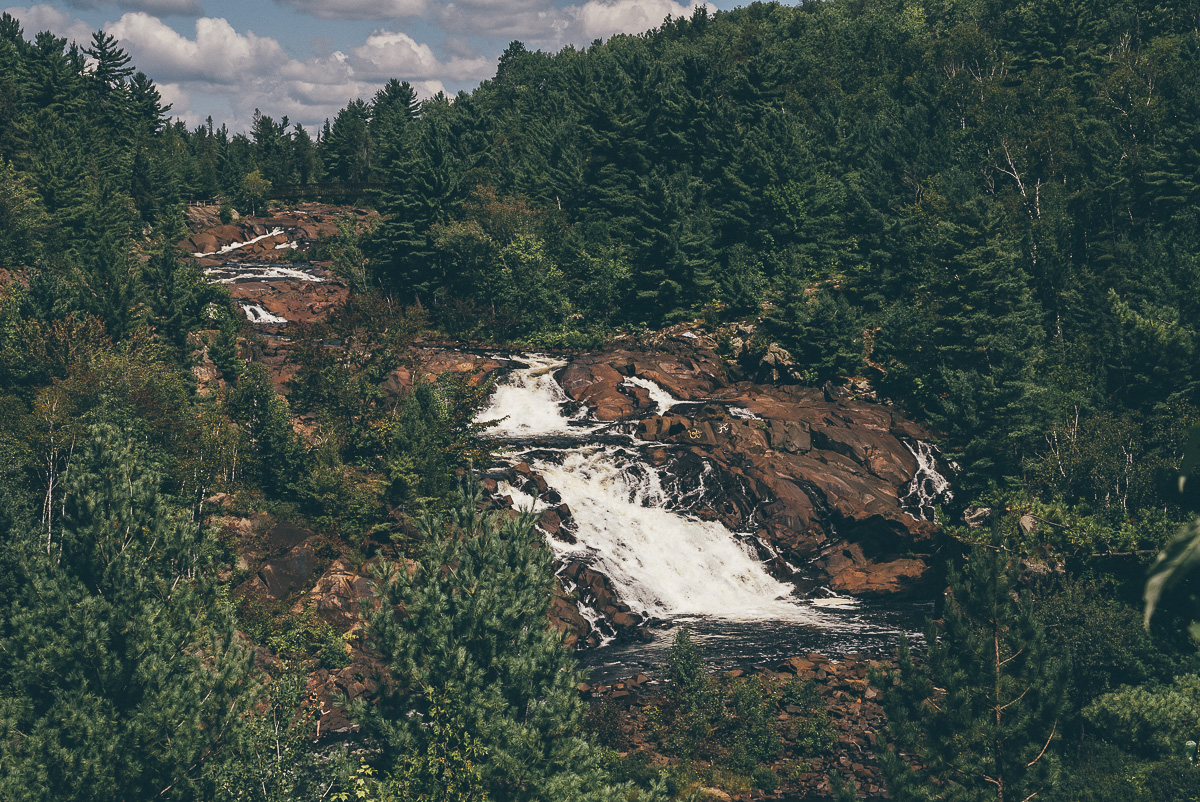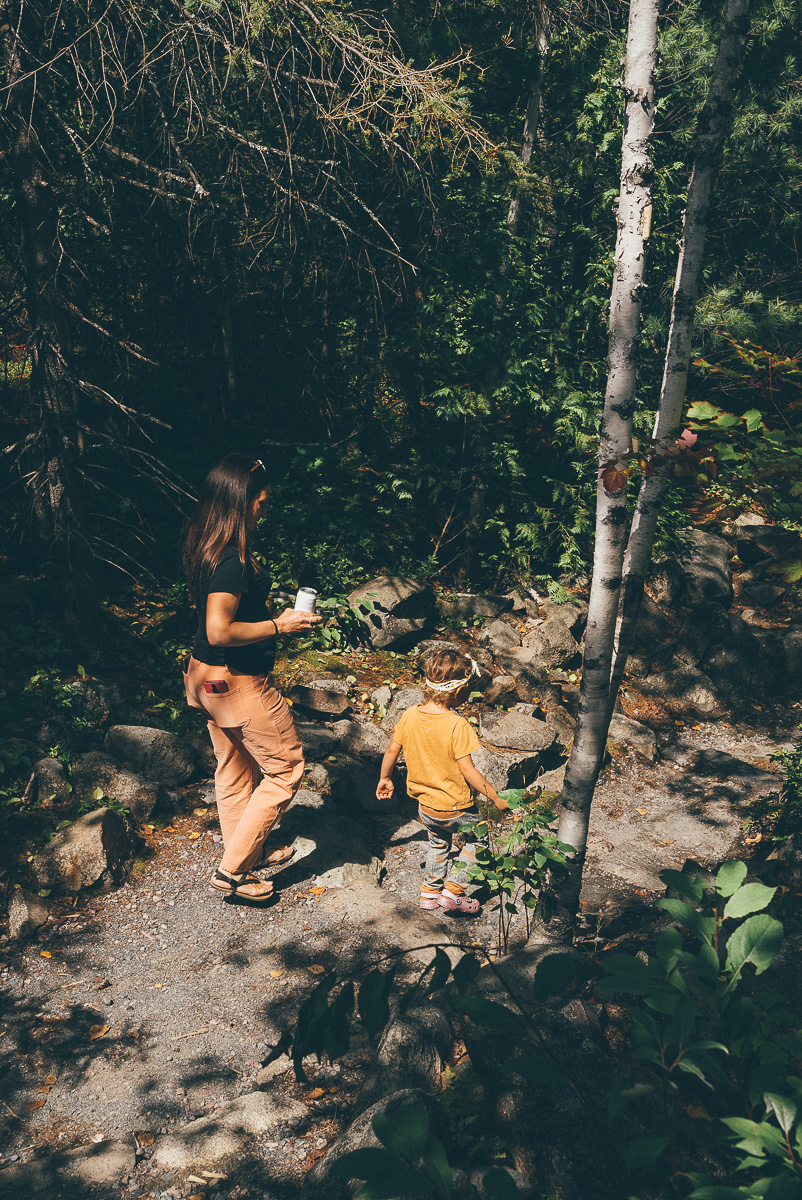 The Big Nickel
This stop is touristy, I know! But, that doesn't mean it's not impressive. The Big Nickel is the world's largest replica of a coin, standing at 30-feet high, in honour of local men and women who worked in the nickel mines. Nickel mines made much of Sudbury's wealth. Nowadays, these coins are made of nickel-plated steel.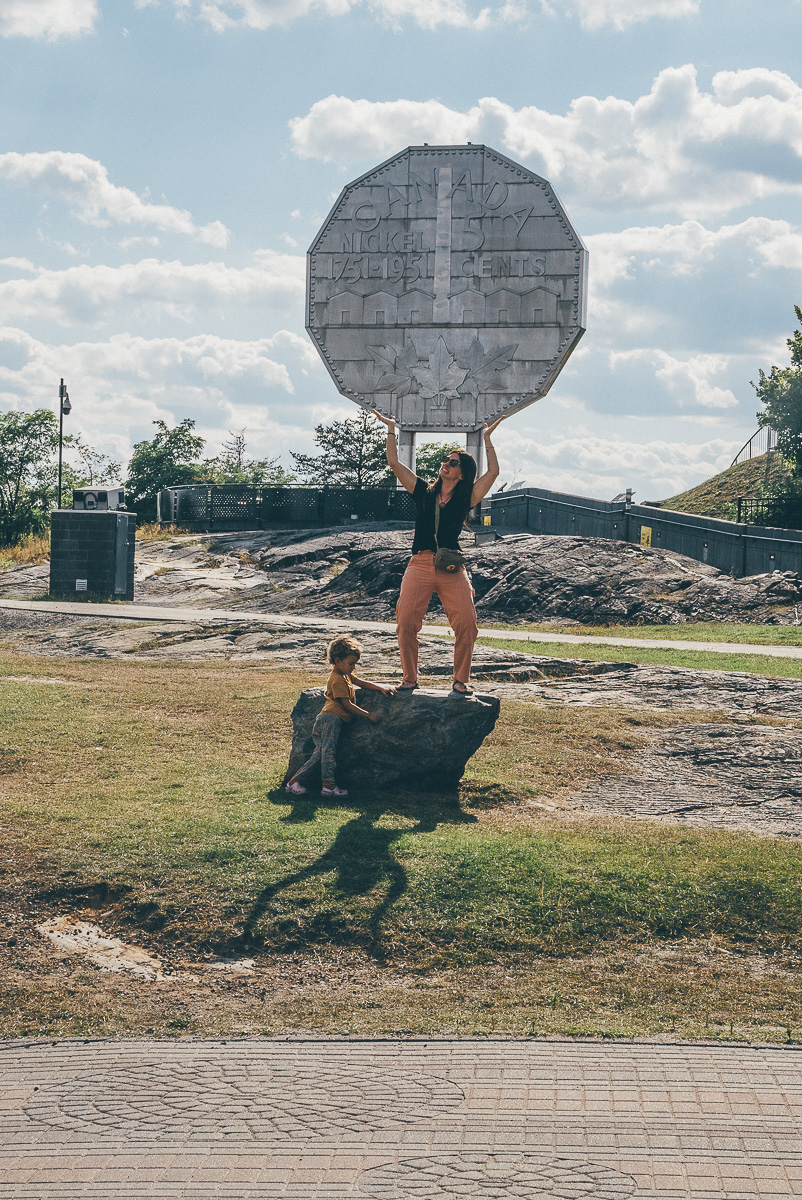 Sudbury's Outdoor Gallery
The first thing I noticed around the city is the amount of buildings with murals on them. While other cities ban street art, Sudbury encourages talented artists to leave their mark on pre-planned structures. From electrical boxes to an entire hospital, the artwork is everywhere! Drive around the city and see how many you can spot.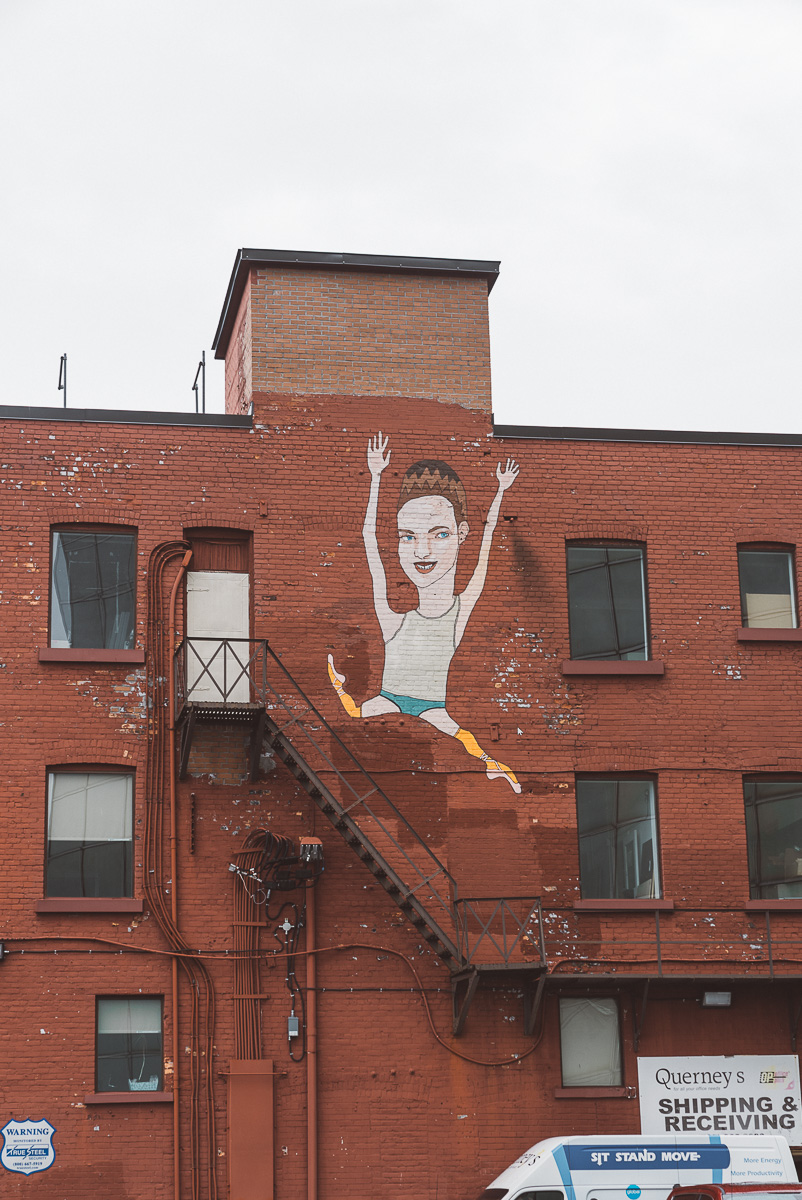 Lake Laurentian Conservation Area
Lake Laurentian Conservation Are is a great place to visit in Greater Sudbury with Kids. This area offers 2,415 acres of protected green space just minutes from the downtown area. You can bike, hike or catch frogs like we did. We got lost in our child-like spirit as we played in the forest, collecting dirt on our pants and smiles on our faces.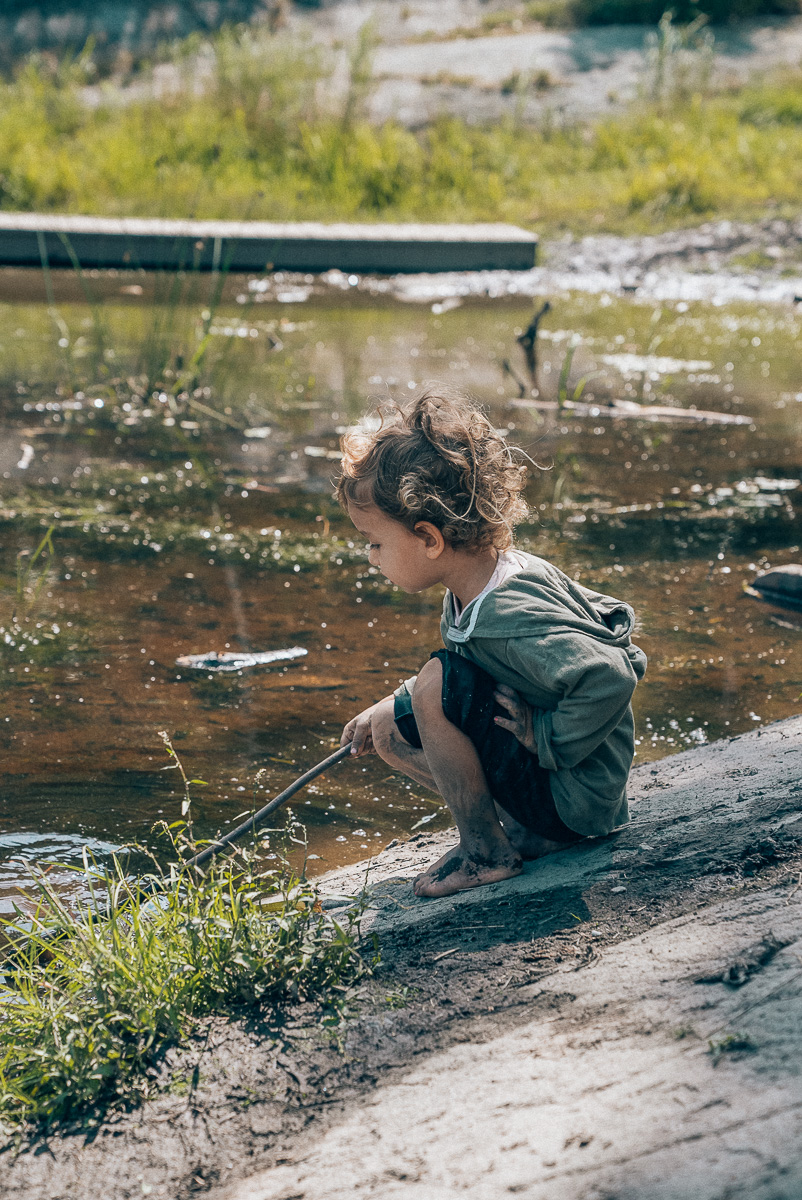 Science North
This is Canada's second largest science centre with 4 floors of science fun and is a must visit in Greater Sudbury with Kids. I didn't know there was a science centre this large in Sudbury! It was a rainy day, so it made for the perfect family-friendly activity. We all had so much fun! Kai really enjoyed the VR area as well as learning about the bugs. We could have easily spent a couple more hours here…but they were closing so we kind of had to leave.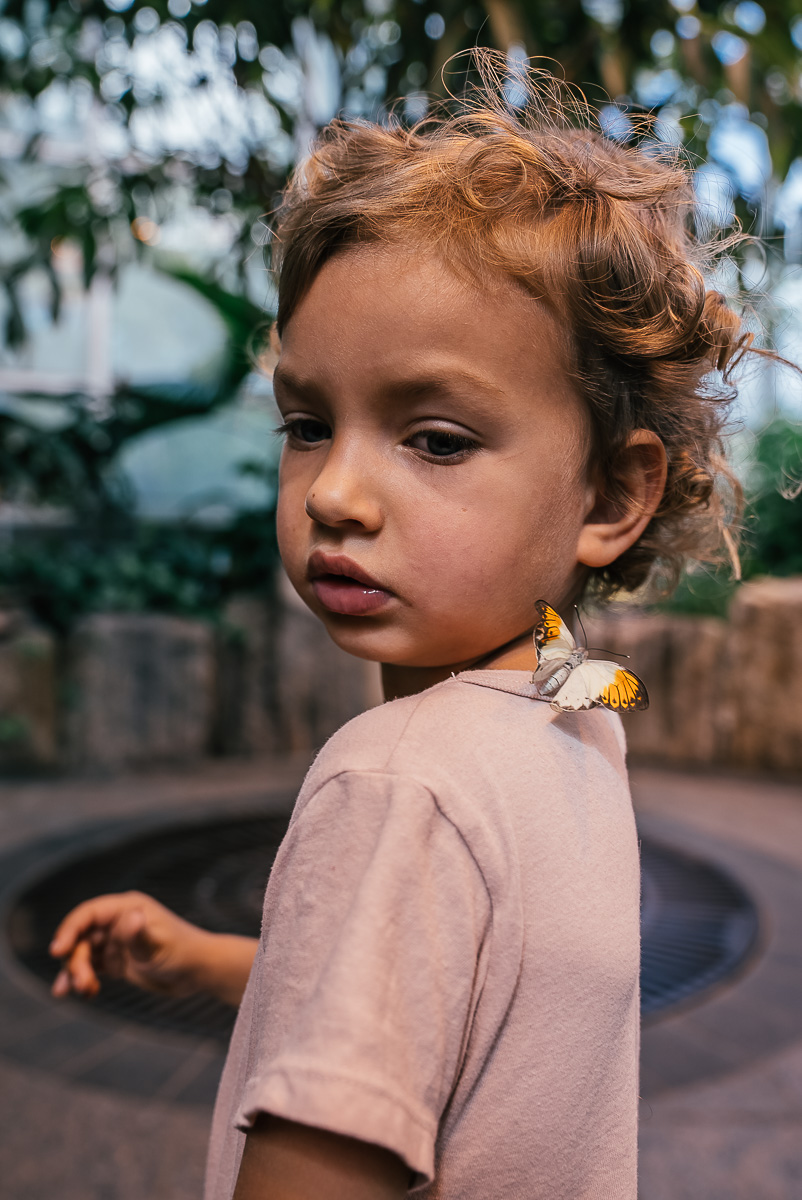 Bell Park
Take a stroll along the boardwalk and see what you can find. On a warm summer day the shore is full of happy families, couples on promenades and a massive inflatable water course.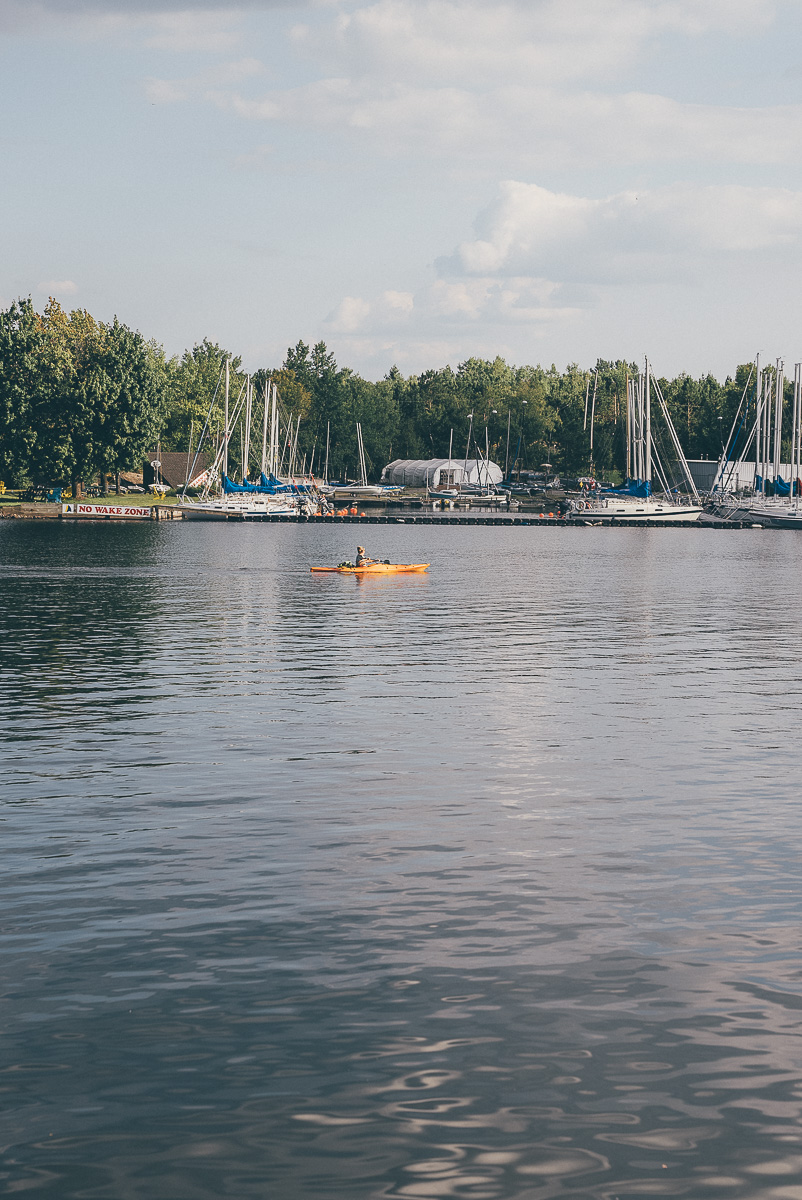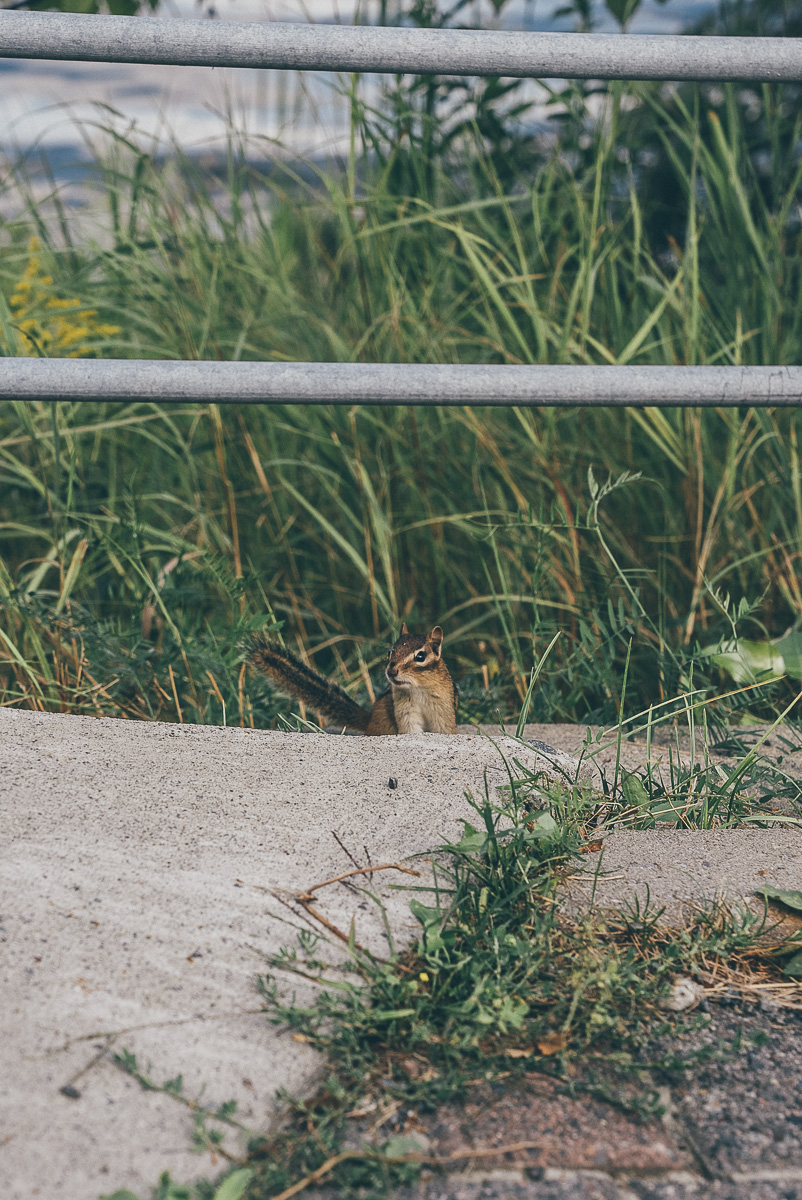 ---
Where to Eat in Greater Sudbury with Kids
We like to eat clean and if possible, plant-based. Since Kristen has a gluten-intolerance we mainly search for vegan gluten-free options, which aren't very easy to find in certain places. Surprisingly, Sudbury had plenty of options! Including the BEST vegan restaurant we've eaten at! Seriously!  
Beaucoup
This new restaurant serves up one of the best vegan options we've ever had. We literally ordered the entire menu because we had a hard time narrowing down the selection. Our favourites were the Chykin' For Dippin' and  Bad A** Bao. Check opening hours as they are closed on certain days.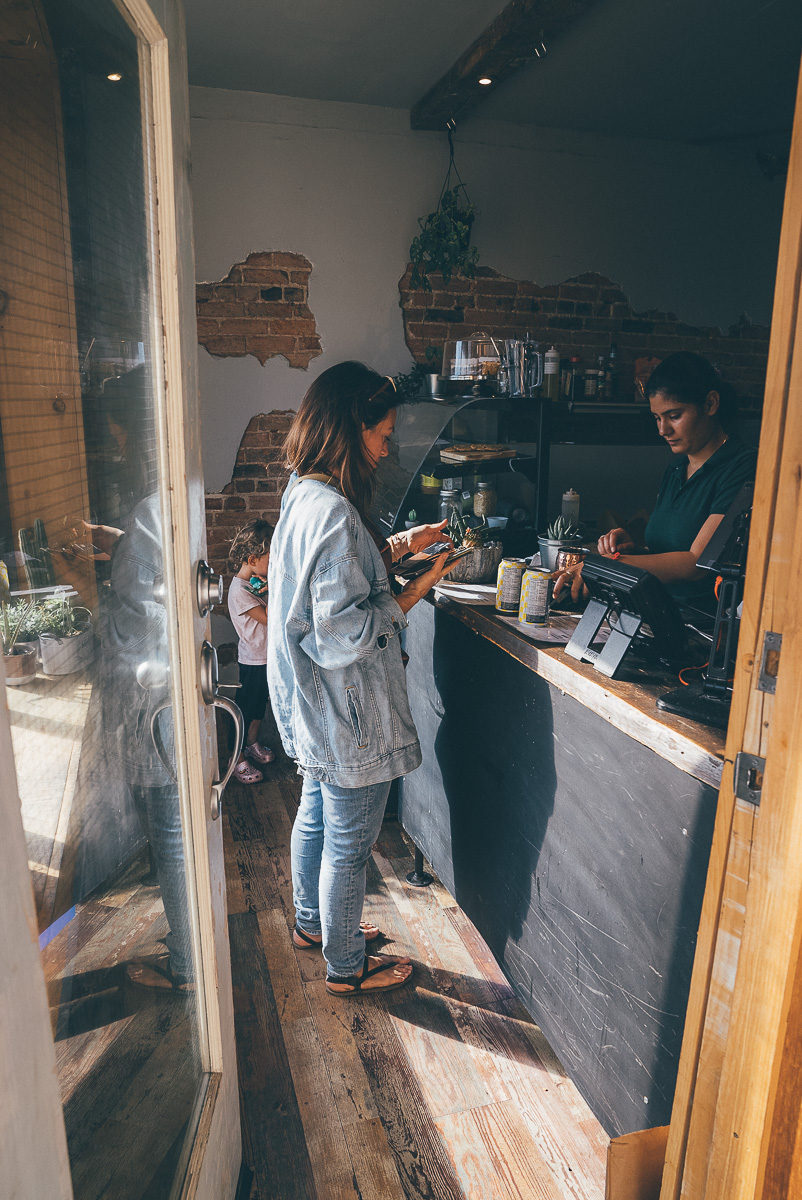 Papaya Pops
Nothing like satisfying a sugar craving without the guilt. This place serves up gourmet popsicles made with real fruit and is a great stop during your visit in Greater Sudbury with Kids. Kristen got the original papaya, Kai got mixed berry and I ordered strawberry rhubarb. Our favourite was the mixed berry.
Ripe Restaurant
This spot makes some Italian classics including pasta and stone fired pizza. Kai is always happy eating pasta. Like father, like daughter. I ordered the maple ravioli, and it was delicious! This is more of a fine dining experience, so expect to pay a little extra.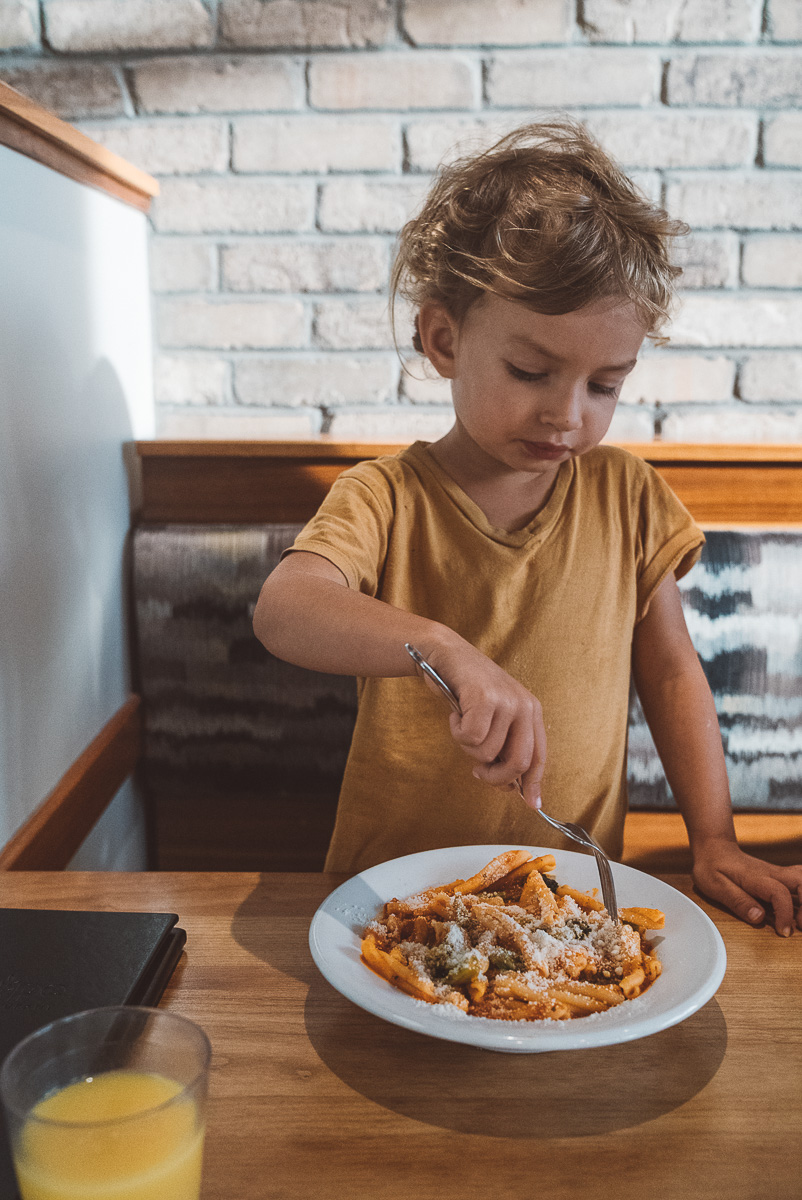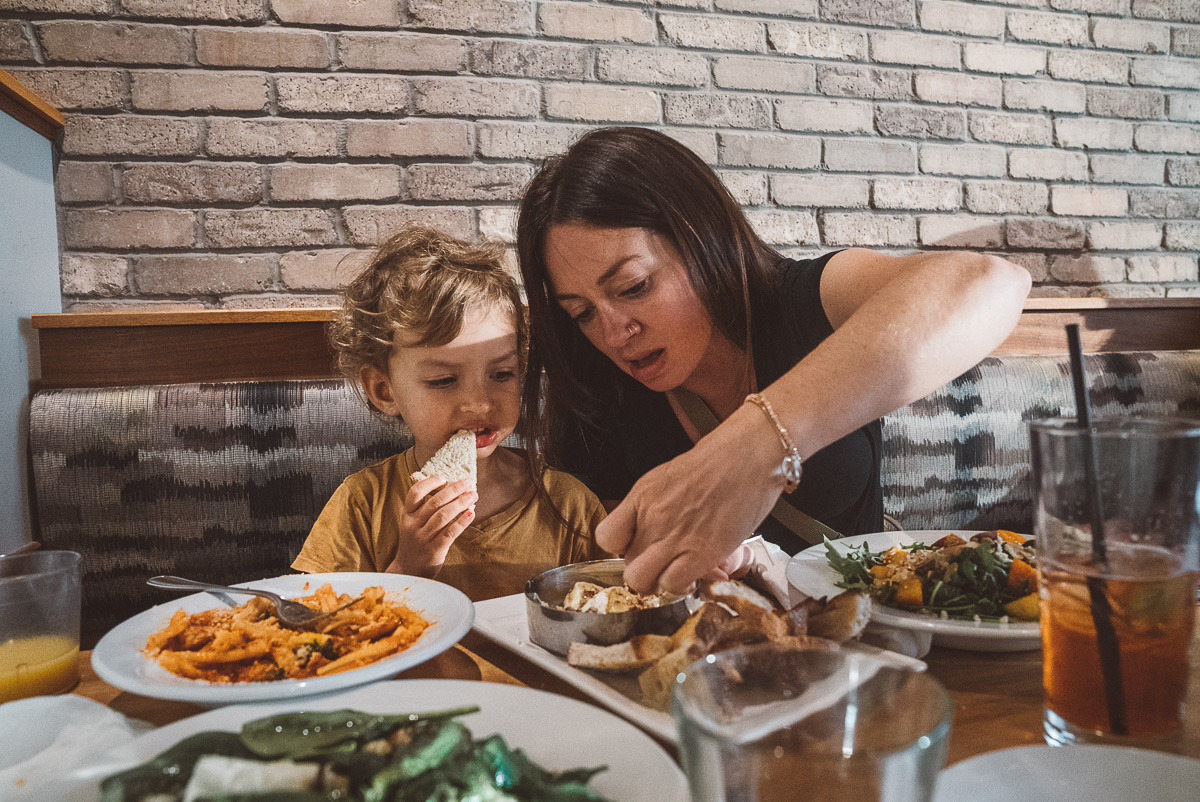 Beards Bakery
This place knows how to make a donut! They also make great coffee, and this is coming from a coffee snob. I highly recommend the lavender latte with macadamia milk and a breakfast ball made of dates and nuts. We came here a few days in a row.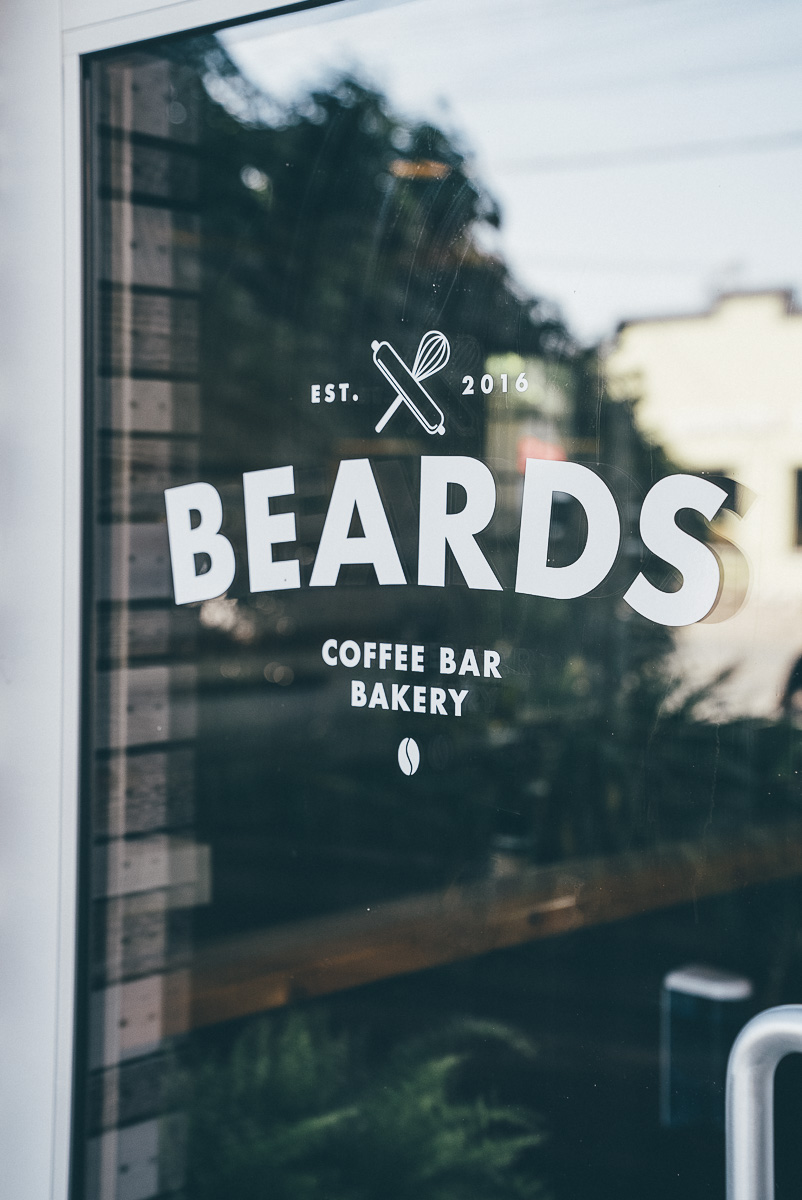 Laughing Buddha
This spot was recommended to us by our IG audience. I'm all about atmosphere and Laughing Buddha has an atmosphere you'd find in Toronto as their dining experience is in a red-bricked alley with hanging plants and upbeat music. The menu had something for every type of diet from comfort food to healthier options…along with vegan and gluten free options.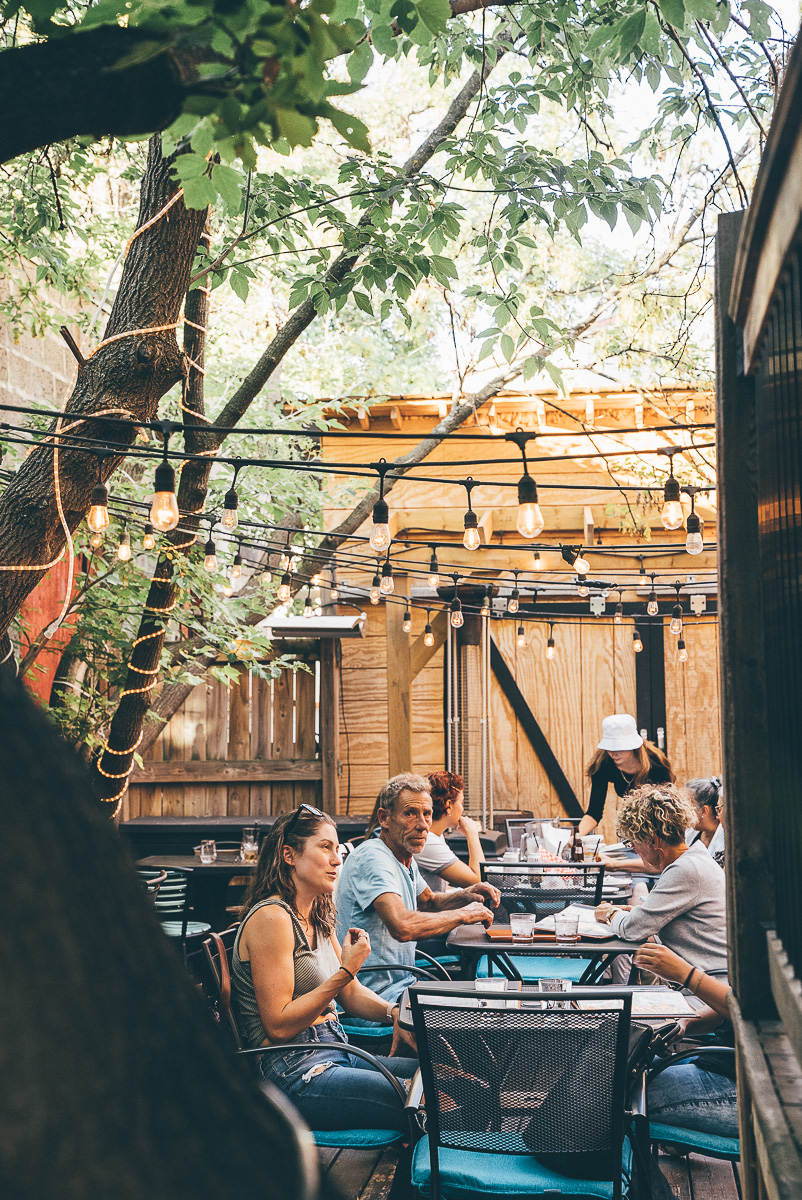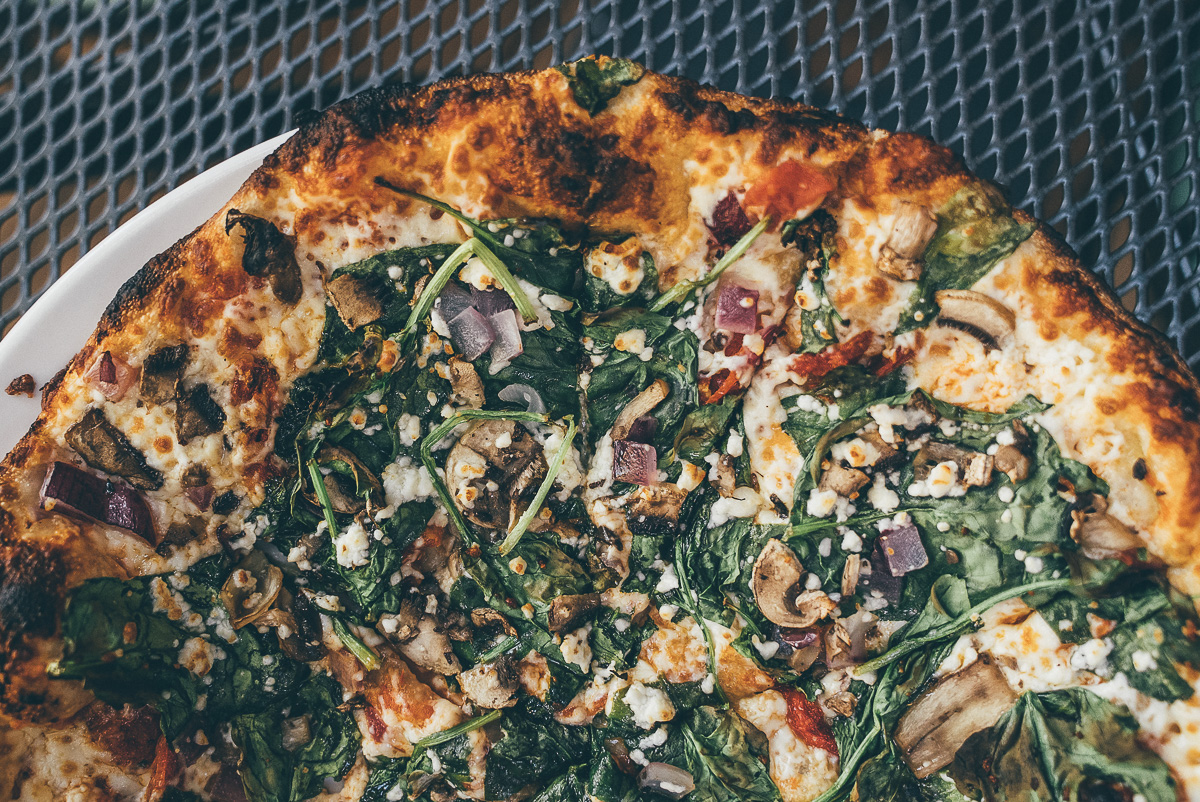 Gloria's Restaurant
Gloria's Restaurant is one of the more popular breakfast spots in town. I'm not personally into diner food, but Gloria's chef is vegan, so they have an entire vegan menu. Kai definitely enjoyed her vegan waffles. The coffee was nothing special so save your craving for elsewhere.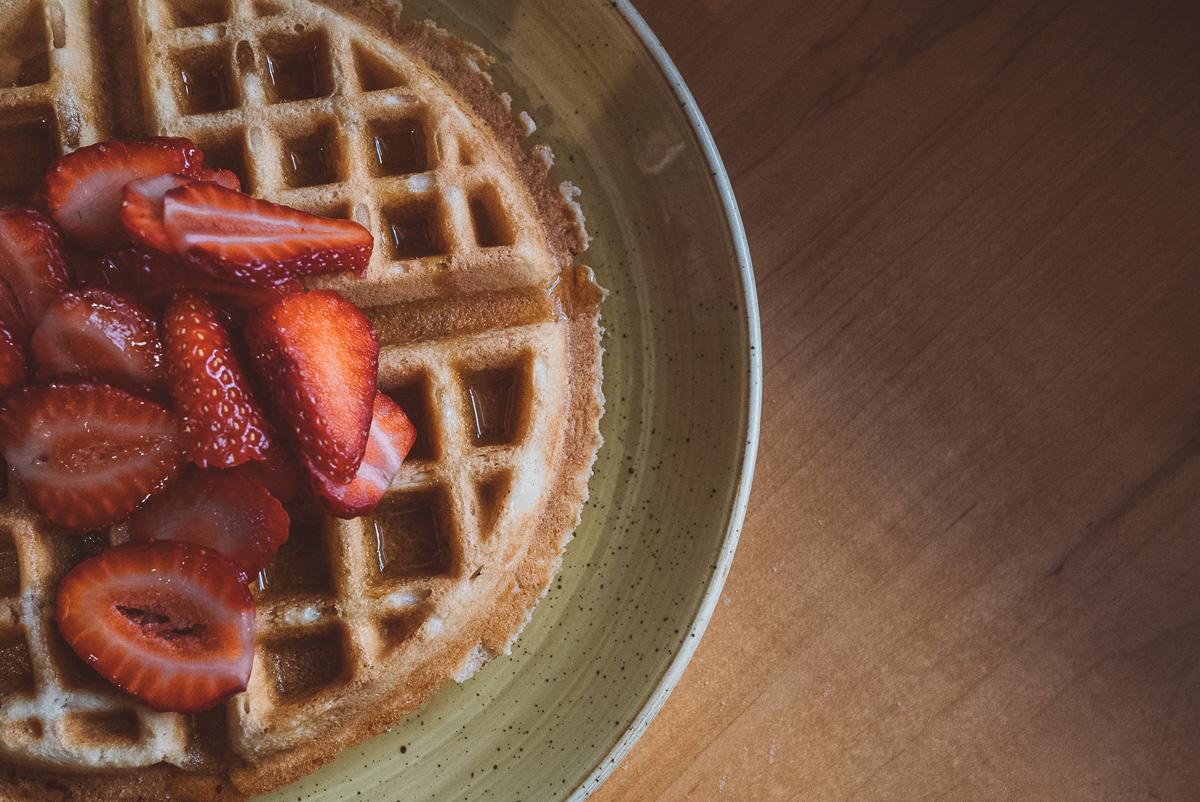 Peach Pit
This cute little food truck is located just outside of Science North and offers smoothies and smoothie bowls. It's a small menu but the perfect refresher and healthy fuel before heading into the centre for hours of exploration and learning.
Sapporo Ichibang
I'm always down for sushi and Sapporo Ichibang delivered some delicious rolls and other asian dishes. I personally loved the kimchi tofu…I ordered one…and then another because it was just that yummy.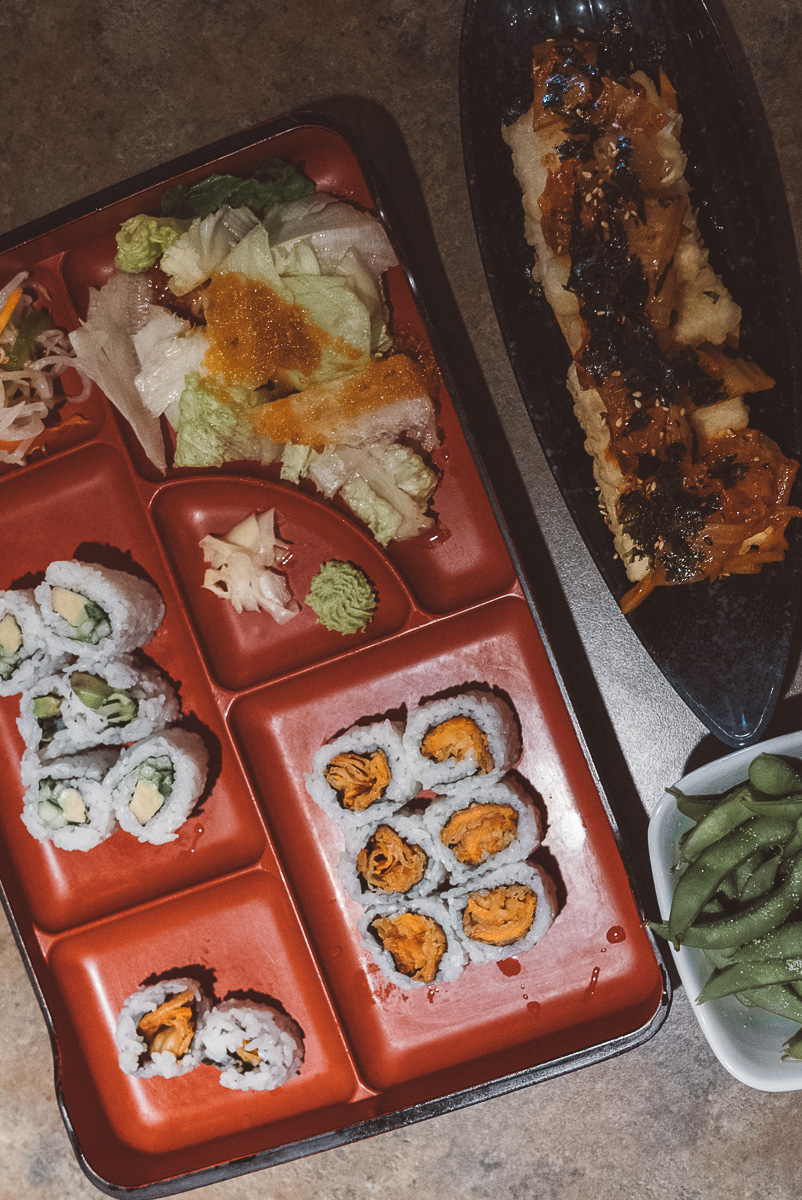 Kuppajo Coffee Bar and Eatery
This place has artsy coffee bar vibes and is the hippest cafe we've been to in Sudbury. If you're looking for a place to work for a few hours, drink some good coffee and indulge in delicious food and treats, this is your place.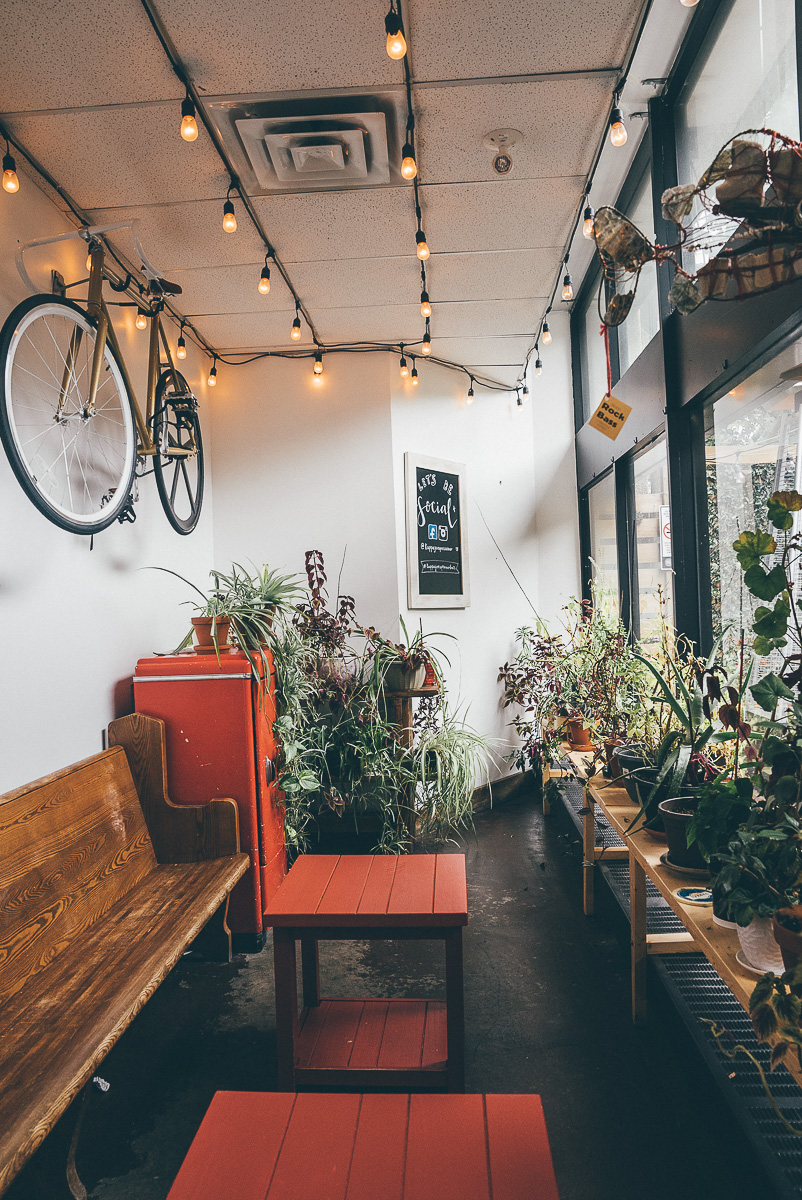 Pinchman's Cafe and Artisan Bakery
This cute little spot offers fresh baked goods daily including sour dough bread, muffins, pies and even empanadas. They also make a delicious turmeric latte…a warm beverage which I rarely see on the menu of most cafes. They didn't have seating so everything was grab-n-go.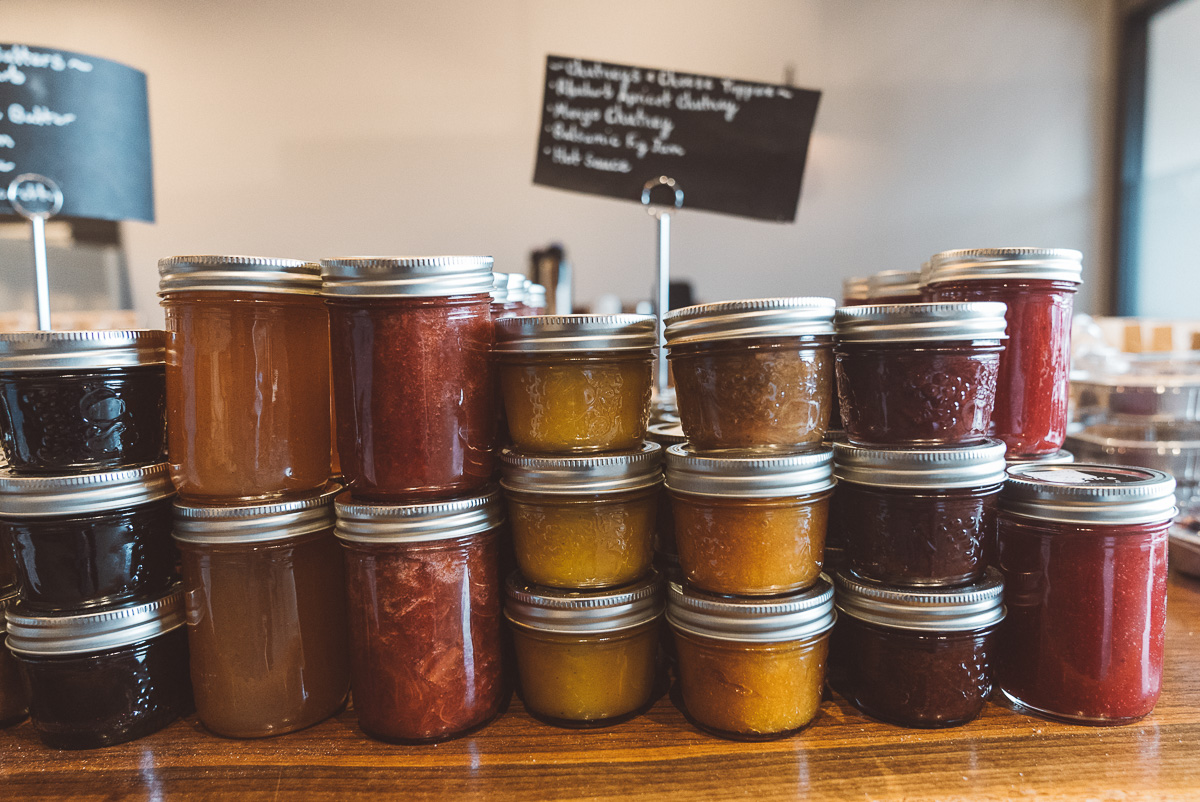 ---
Overall Thoughts on Sudbury, Ontario
Overall our experience in Sudbury was entertaining, educational and delicious. It was the perfect little getaway for our little family, and we didn't have to deal with airports, lineups or time zone changes. I would recommend anyone in the Toronto area to hop in their car and explore a bit of our northern backyard. O! I said we may have found meteorites…. Well, we found metallic rocks that were magnetic but locals were telling us it's called slag – a byproduct of melting and mining ore. It's still possible that they're meteorites, but unlikely. I'm still keeping them in case they turn out to be space rocks.
Have you ever spent time in Greater Sudbury with Kids?
Share your experience below.