It's that time of year again! If you're feeling stuck or need inspiration to help you choose the perfect gift for that travelling loved one, look no further! These travel goodies have been items I've been really digging this year and believe would make excellent gift ideas:
Travel Books
Shantaram is one of my favourite books of all time! The story is a true one about the author Gregory David Roberts, who goes by Lin throughout the book. Lin is a convicted Australian bank robber and heroin addict who escaped from Pentridge Prison and flees to Bombay, India. Here he establishes a free medical clinic for slum-dwellers, works as a counterfeiter, smuggler, gunrunner and street soldier for a branch of Bombay mafia. The story is intense and one that is difficult to put down. Even though it's nearly 1000 pages long, it doesn't seem like enough.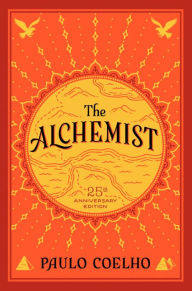 The Alchemist is a classic that every traveller needs to add to their bookshelf. The story is about a shepherd boy named Santiago who travels from his homeland in Spain to the Egyptian desert in search of a treasure buried in the Pyramids. Along the way he meets a Gypsy woman, a man who calls himself king, and an alchemist, all of whom point Santiago in the direction of his quest. No one knows what the treasure is, or if Santiago will be able to surmount the obstacles along the way. But what starts out as a journey to find worldly goods turns into a discovery of the treasure found within.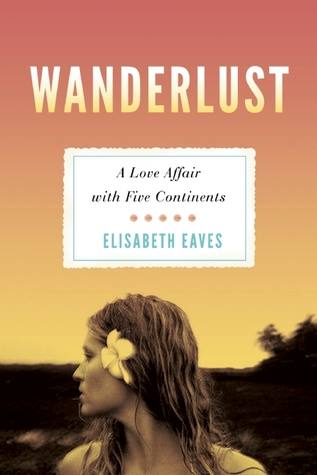 Wanderlust documents Elisabeth Eaves's travels across 5 continents over 15 years. Beginning when she is a sophomore in college, Elizabeth chases the exotic, both in culture and in romance. From the jungles of Papua New Guinea, where she falls in love with an Australian tour guide to Cairo, where she reconnects with her high school sweetheart. When one adventure comes to and end, so does her relationships. Then off she goes again to find a new life and love somewhere else in the world. Through her travels and love affairs, Elizabeth is also on a journey of self-discovery throughout the novel, in which her pursuit ultimately guides her home.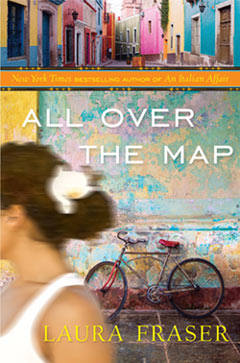 All Over the Map is a novel about author Laura Fraser, who travels and writes all over the world. When the Parisian professor who helped Laura get over her divorce tells her that he has a new girlfriend, Laura wonders whether her passion for travel is interfering with what most women seem to want at her age: a husband, a family, and a safe, settled life. She decides that although she doesn't have the life she anticipated, she'll create the life she wants. Laura experiences the extremes of adventure and emotion that women of all ages will relate to — and she comes out satisfied and happy on the other side.
And the Mountains Echoed is the third novel by Afghan-American author Khaled Hosseini. He also wrote another great book you may know called The Kite Runner. This novel takes place in Kabul, Paris, San Francisco and the Greek island of Tinos. In this tale, Hosseini explores the many ways in which families nurture, wound, betray, honour, and sacrifice for one another; and how often we are surprised by the actions of those closest to us, at the times that matter most.

Nau Clothing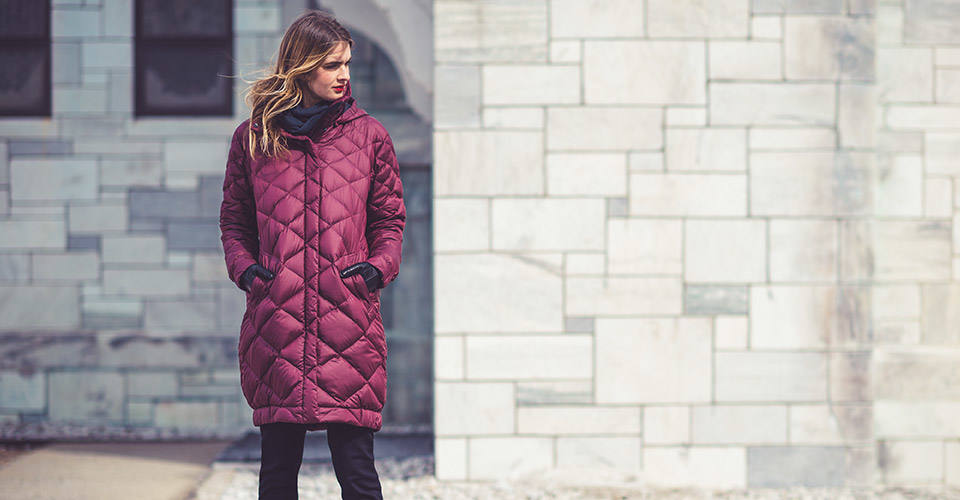 The Nau clothing line has easily become one of my favourites when it comes to outdoor attire. Not only is the clothing practical and comfortable but also stylish and sustainable! Nau creates modern clothing that has the least impact possible on the environment using sustainable fabrics. Some of the items even use recycled down such as recycled polyester made from PET bottles and post-industrial waste which requires less energy to produce than virgin polyester.
Another great thing about Nau is that 2% of ALL SALES goes to their Partners for Change which are organizations that are doing important work to help create leaders, protect the environment, build economies and improve human health. You also have the option of choosing the organization that you want to help.
One of my favourite items from the Nau line are the Randygoat Tights. I seriously have a hard time not wearing them every single day. Once you slip a pair on for yourself, you will understand why. They are SO comfortable and make the butt look pretty great too.
Airportag
If you are a travel junkie like me (or know someone who is), then you are going to love Airportag! Captain Greg, creator of Airportag has created products inspired on the three-letter code designating many airports around the world. I have decorated my entire apartment with his travel goodies, and I always get compliments on each item.
Since you're awesome, I am giving one of you a $100 gift card for Airportag which you can use for yourself or as a gift for someone. In order to enter this giveaway, all you gotta do is sign up for my mailing list so you can get notifications every time I post a new video or blog post! I'll be announcing the winner next Thursday, December 17th, 2015 on Facebook and Twitter.
Hamptons Lane
Hamptons Lane is a monthly subscription service that delivers amazing local artisan foods, hard-to-find ingredients, nifty and essential kitchen tools, and easy-to-follow recipes right to your front door. If you know someone who loves to cook food from around the world, this is an excellent gift you can both benefit from. How? While that special someone is learning to cook a new cultural dish, you get to consume the finished masterpiece. Everyone wins!
Some of the boxes that Hamptons Lane offers are: Taco Party, Modern Morocco and French Cooking Bundle.
Stocking Stuffers
GoToob is the smart, squeezable tube for traveling made by humangear. I've gone through many travel size containers made of hard plastic which end up cracking and exploding in my bag. The hard plastic containers also don't allow me to get out all of the liquid I put in, so I'm wasting valuable shampoo, conditioner, sun screen, etc. GoToob's won't leak and will allow you to squeeze out every last drop of the liquid you put in.
No one likes to toss a wet smelly towel into their luggage. However, sometimes this is unavoidable when you need to shower right before leaving from one destination for another. Enter the DryLite Towel! This towel dries super quickly! If you are someone who stays in hostels often or loves to camp, bringing a towel on your adventures is necessary and the best option is to bring a DryLite Towel.
Whether you're camping, hiking, reading on an overnight train or experience a power outage on your travels, having a headlamp will come in handy. I never travel without my headlamp and have used it at least once on every trip I've been on.
An international adapter is necessary to pack when you're travelling overseas. All electrical sockets are not created equal; if you want to charge your laptop or camera overseas, you need to know what type of voltage is used in the country you're traveling to and what type of adapter or plug is needed to plug your appliances into the outlet.
If you own an iPhone, then you probably know that the battery life isn't the greatest. I always pack one of these portable USB chargers with me so when my phone does die, I can quickly charge it up. The great thing about these portable charges is you can get ones that fit easily into a bag, purse and even pocket.
Cameras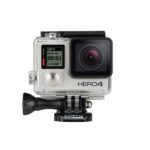 The GoPro Hero 4 Silver is an excellent camera for the adventurous traveller. The picture and video quality are top notch and the audio is also surprisingly good. I take my GoPro with me on every trip and end up capturing some pretty great footage with it that I use in many of my videos.
I am in love with this camera. I've been using the Sony A7 for the past year to shoot all of my videos. It's a little pricier then the other cameras I mention here, but if you are looking to create quality videos and photos, this camera will not disappoint.
I use the Sony Handycam to shoot the majority of my daily vlog videos. It's lightweight, small and very durable. One of the cool features it has is the built in projector. So, after you film something epic, you can play it back on a wall for everyone to see.
I am a big fan of Sony's NEX series. I have shot many of my videos using the NEX 5N and 5R. This camera is light and small making it easy to pack or toss in a day bag.
 What are some holiday gift ideas you would suggest for someone shopping for a traveller?