Reading Time:
4
minutes
It's that time of year again and love is in the air! Maybe you're planning a romantic dinner at home or hitting up your favourite date restaurant. Maybe you're staying in together for a serious Netflix and chill night or maybe, if you're really lucky, you're going on a romantic getaway!
Or, like me, you'll wake up in the morning and reach for your cell phone before your eyes are even open. With one eye clamped shut and the other eye squinting painfully toward the screen you'll read "Happy Valentine's Day! Wish you were here."
Then, you'll go on with your day like any other, stuck between two worlds. One is a world of reality and the other is this made up world where you and your S.O. are actually in the same area code.
Long distance relationships are weird. You're alone but you're not alone. You're happy but you're sad. You're in a relationship but he/she is only visible on a screen.
When it comes to celebrating holidays, birthdays, or anniversaries, many long distance couples struggle with finding a way to make the day special despite the land and oceans the separate them.
So what do you do to make the day special?
Sure, you could have a sexy photo-shoot, mail expensive jewelry (if you're old enough to know how to mail things), or update your Facebook status to tell everyone how in love you are (gag), but I'm talking about finding real romance in the cluster of distance and technology.
Anyone in a long distance relationship can vouch that true romance can be found in the simplest of ways. There's nothing like setting your laptop on the bed beside you, curling up in blankets and giggling about how it's almost like laying down beside each other. Almost.
My Valentine is over 4,000 kilometers away. As you can imagine, it's a real treat.
Long distance relationships are not for the weak of heart (says the wimpy and overly emotional girl… I'm sure he's having a great time). I've never been a Valentine's Day fanatic. I'm too romantic to let one day have all the fun, but I do wish he was here, or I was there. If only I could wake up beside him and make jokes about how lame Valentine's Day is. Wouldn't that be cute?!
There are aspects to being in a long distance relationship that are rewarding. I'm learning to appreciate the little shows of affection and genuine conversations. Best of all, I'm learning what real trust and respect is. You don't have any other options when you're hundreds or thousands of kilometers away. You have to fully believe in the other person and be completely worthy of their trust in return.
I don't expect the materialistic, flashy, go-through-the-motions kind of Valentine's Day that's become so popular. I don't want jewelry, an oversized teddy bear, or 15- dollar drinks at a swanky bar. I just want a goddamn hug.
So, if you're in a long distance relationship this Valentine's Day and want to make the best of it, here are my five Valentine's Day ideas for long distance couples: old-fashioned romance with a modern techie twist.
1. Start the day off with a video call.
Luckily, Valentine's Day falls on a Sunday this year so breakfast in bed sounds like the perfect idea! Plan your breakfast ahead of time so you aren't wasting time looking up pancake recipes. After cooking up a feast, you can snuggle back in to bed for a video chat with your hunny and start your day off with a smile.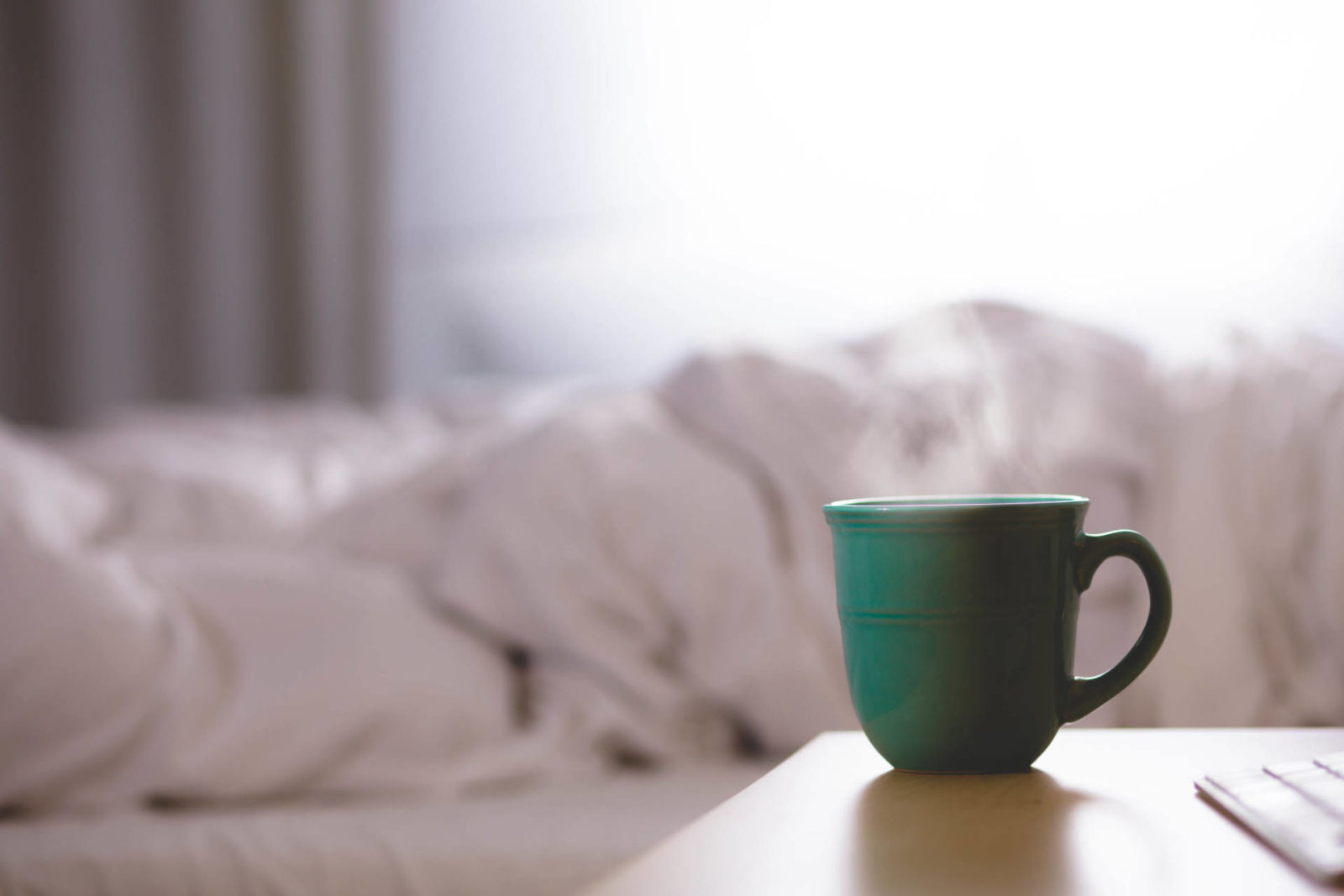 2. Send a cute package.
This one takes some planning, so if you're a procrastinator (guilty!) then you might want to plan this one WAY in advance so that your package actually arrives in time. Use your talent! If you're a writer, write! If you're a painter, paint! If you're a musician, send a mix tape (because we're still in the 90's, right?). This year, I decided to send my boyfriend twelve letters so he could open one each month. So far, I have only written five. So… I don't know. Maybe he'll get them next year.
3. Book a plane ticket, plan a trip, or start a countdown.
If you're already planning a visit, why not use Valentine's Day as a day to make it official? Book that plane ticket you've been saving up for. Announce that your 'maybe hopefully' trip is now a definite plan. If you're in a long distance relationship, you know there's no celebration like a countdown!
4. Exchange dinner recipes.
Give each other a recipe to make. You can even have a phone or video call while you're making the food or just when you're eating it. Not only are you having dinner together but you also planned and prepared it together. This is more romantic than simply booking a reservation and paying a huge bill.
5. Drink together!
My plan to send a package was a bust, but I KNOW we have this one in the bag! Sometimes the distance can be a real drag. Even if you don't celebrate Valentine's Day, it's another reminder that you can't even wake up beside each other and make fun of how dumb and commercialized the day is. If we can't wake up and be cynical with the one we love… what CAN we do?
We can pick up a bottle, get on the phone or a video chat, and drink the distance away.
If that's not romance, I don't know what is.
Have you been in a long-distance relationship?
How do you deal?