The idea of learning a new language can seem overwhelming for many. It's impressive how often the keywords "How to Learn a Language Fast" has been Googled.
Many want to learn a new language and learn fast!
I'm one of those people.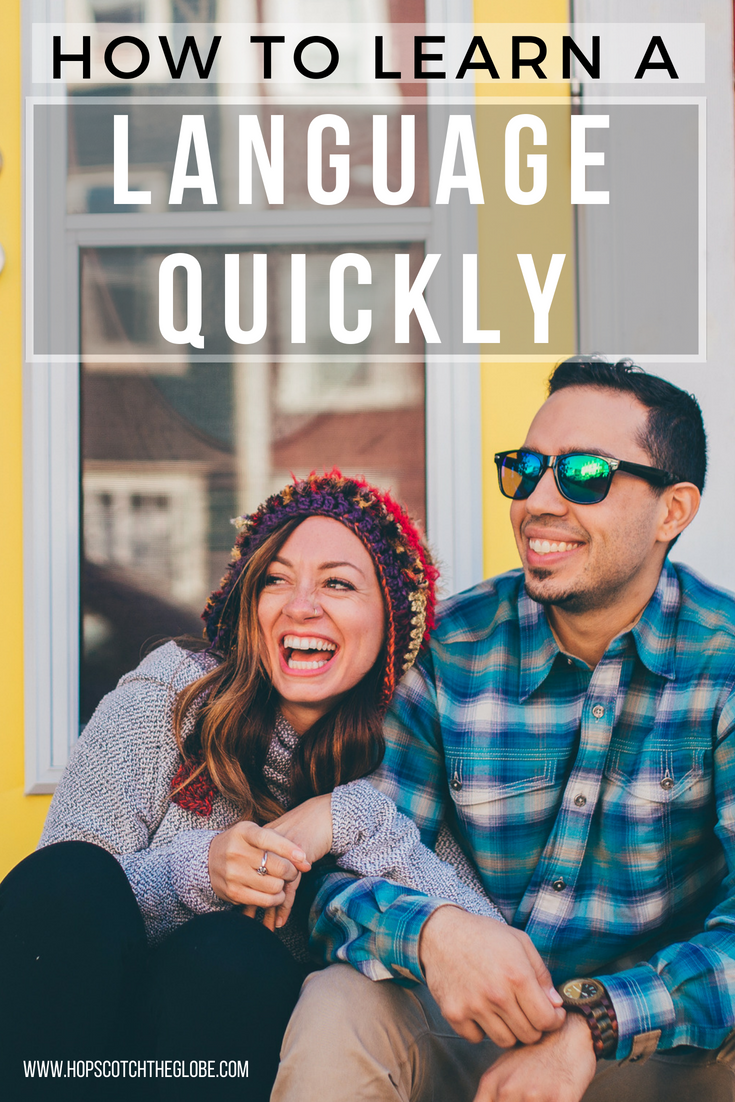 For some people, learning a new language comes easy and for others, not so much. For me, I've found that I really need study hard to learn a new language. It doesn't necessarily come easy to me, but I'm very eager to learn. So, at the beginning of the year, I made the goal to study Spanish at least a couple of times per week throughout all of 2018. I already have a higher than basic understanding of the language, but have become really rusty over the years since I don't speak Spanish very often. So, my goals is to be fluent within the next couple of years. With this mission in mind, I signed up for Babbel, the language learning app developed by a team of language experts, and spent the last 3 weeks learning Spanish for 30 minutes each day. My first goal following the 3 weeks of intense studying was to be able to film a YouTube video in Spanish. This was a somewhat scary idea, but I was determined to make it happen.
Studying Spanish with Babbel
Every morning, I'd complete one or two of the Babbel lessons. Throughout the day, I would recite the new words I learned so that I could ingrain them in my brain.  The lessons are set up in a way to really help you succeed. It's a simple and fun format, using repetition, images, sound and written content. In order to move on to the next lesson, you need to understand and complete the previous lesson. You also have the option of using your microphone to answer some of the questions. I would recommend choosing this option if you can, as it really helps you become more comfortable speaking the language when you're saying words and phrases out loud.
For 2 out of the 3 weeks, I was travelling, but one of the great things about Babbel (TRAVEL HACK ALERT) is you can download lessons offline. This way I was able to study while on planes or other times when I didn't have access to WiFi or data. Another great thing I love about Babbel is it teaches you real-life vocabulary! I'm not talking about the text book high school Spanish (which did absolutely nothing for me). I'm talking about the kind of Spanish that will actually be extremely beneficial during your travels.
Goal Achieved!
After studying for the past 3 weeks, I filmed my "Morning Airstream Routine" IN SPANISH! Hit play on the video below to watch me in action.
It felt so good to set a goal like this one and make it happen. I know it's not perfect, but that's not the point. The point is if you want to learn a language, start now. Make a big goal along with little goals to help you learn and progress. Learning a new language is one of the best things you can do as a traveller. Not only does it allow you to communicate with locals in their language, but they will respect and appreciate your efforts. For me, the more I can immerse myself into a culture, the better a travel experience I have. Learning Spanish allows me to communicate with so many more people and feel even more of a global citizen.
Bonus Alert: 6 Months of Language Lessons for $44.97
Babbel is giving the Hopscotch the Globe tribe 3 free months of language learning when you purchase 3 months. So, you're getting 6 months for the price of 3 (which is $44.97 USD total OR $14.99 USD per month). Click the button below to get the deal and see what languages are offered.