Want to make a living making travel videos? Keep reading…
Two of the most frequent questions I get on a daily basis are:
"Do you really make a living travelling the world making videos?"
The answer to that question is YES!  Not only am I making a living travelling the world making videos, but I'm making a very good living.
The second question is:
"Can I do what you do? You're seriously living the dream!"
The answer to this question is also YES. You can absolutely do what I'm doing!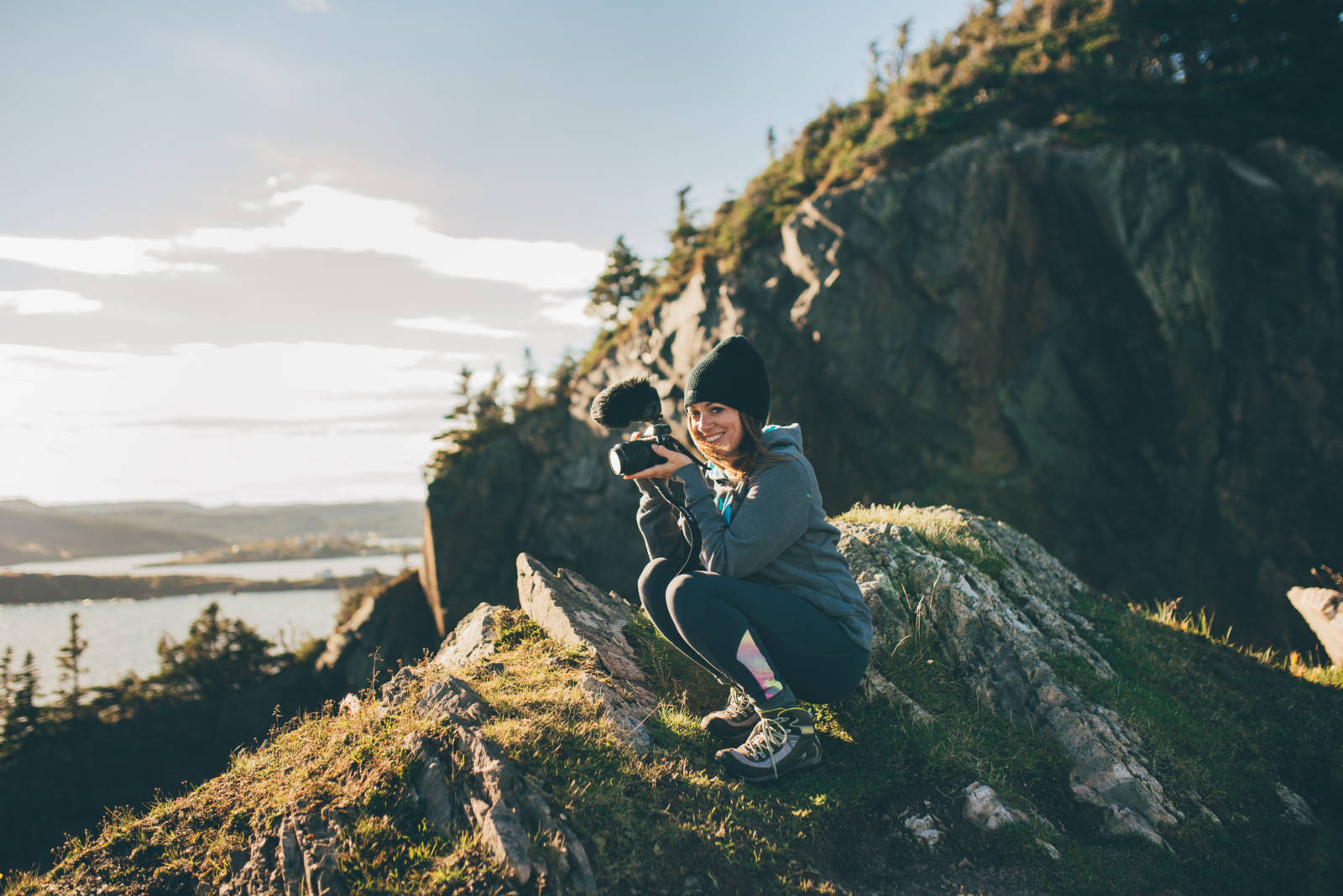 I really do feel like I'm living the dream, and I want to help you live yours. That's why I teamed up Nadine Sykora (Hey Nadine) and Matthew Kepnes (Nomadic Matt) who are two of the top people in the travel blogging and vlogging world to create: The Ultimate Course to Creating Travel Videos and Vlogging. Whether you're looking to make this your job, or just to get better at filming your own travels, our course has been designed to help you kickstart your career in travel video making.
Nadine and I are two of the top travel vloggers and experts at video, but we didn't start that way. In fact, I used to be so afraid of filming myself in front of people. Now, I film myself in some intense and ridiculous situations all over the world, and I don't care who is watching. The confidence and skills we have both developed over the years are a result of a lot of trial and error during a time when the world didn't really know what vlogging is. Luckily for you, we have compiled all of the things we've learned along the way that has helped us succeed and become two of the top travel vloggers in the world today. Basically, we've done all the trial and error, so you don't have to.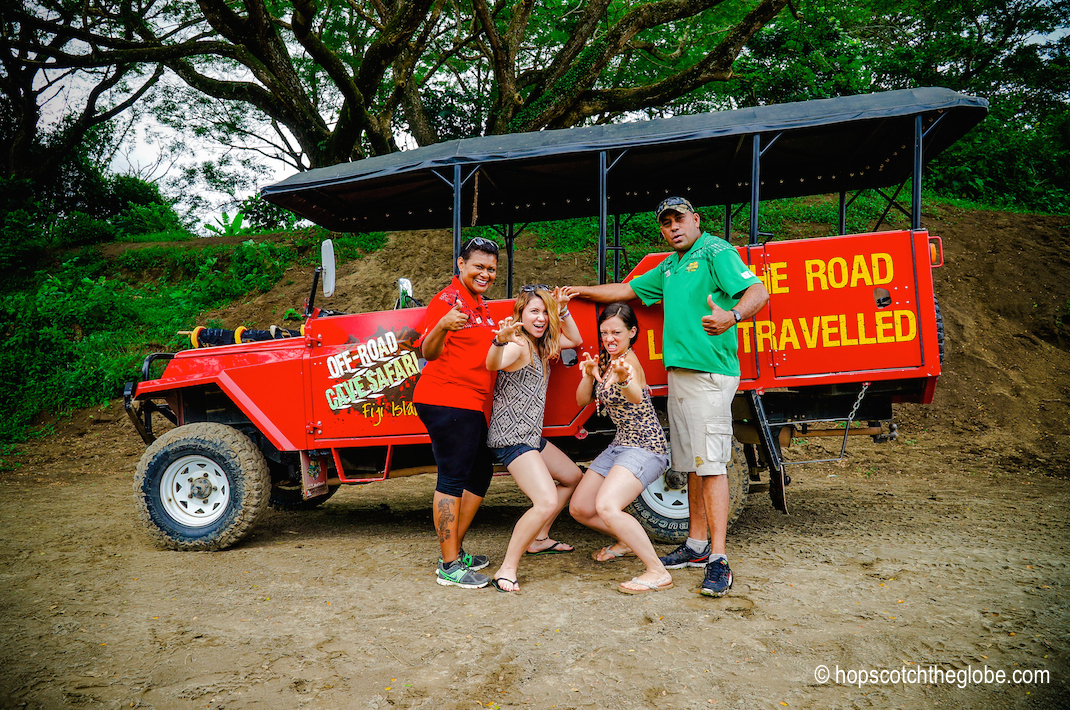 We're here to make your dream happen. You don't need to worry about failure because you have Nadine and I walking you through video production, giving you feedback, answering your questions, and being your mentor. We will ensure you only follow what works, help you limit your mistakes, and provide guidance so you can get a leg up on the seemingly endless supply of new vloggers.
Not so long ago, it was nearly impossible for artists to make a living. Today, platforms such as YouTube have allowed creative people to thrive and make a living from their art. In fact, there are online video creators making millions and replacing the faces of television and film starts for some of the largest brand campaigns.
If you've been thinking about branching into the travel video world, NOW is the time to get started. There are so many opportunities out there and video is such a truly wonderful, different medium for storytelling.
What's Included in This Course:
Learn the art of filmmaking — from how to think about video, to developing shots, to painting a visual story that others want to watch.

Learn to get over any shyness and become a superstar on camera with our proven tips and advice.

Become an expert on gear — see what we use and why.

Get the dos and don'ts on filming outside, how to keep your gear safe, and how to always be on the right side of the law.

Learn the secrets to conducting great interviews and using those to grow your channel faster.

Become an editing master with advice on how to edit, structure stories, and do voiceovers.

Get the secrets to growing your channel and viewership from our experience — and failures.

Learn what to do — and not to do — in order to connect and collaborate with other influencers (a vital part of any YouTuber's career)!

Learn how you can successfully make money in this industry.

Get access to a private Facebook group where you can network, collaborate, and get advice — not only from fellow students but also Nadine and myself!

Participate in quarterly webinars about different travel video topics.
Plus you'll get interviews with other major YouTubers and video producers on how to edit, market, and create videos people want to watch! Included are Matthew Santoro (5.4 million+ subscribers), Mark Weins (400,000+ subscribers), Alli Speed (540,000+ subscribers), Mike Corey (18,000+ subscribers), and Abby Fuller (director, Chef's Table on Netflix). (Plus, as we add more interviews, you'll also get access to them too!)
If you've been looking for instruction on video or how to break into Youtube, this course is for you.
If you want to know how to work with tourism boards and companies to excel behind the camera, this course is for you!
The course is valued at $500 USD but we are giving you a special launch discount, bringing the course to a one-time payment of $349 USD. This will include lifetime access to the content and updates. With so many people turning their passion for video into careers, this is an investment that will pay off!
This course is for those who are serious about learning all the technical aspects of video but don't want to pay thousands for a college course. This course is for people who don't want to waste their time. This course is for people who understand that it's going to be a lot easier to succeed, grow, and monetize their videos if they have expert teachers pull back the curtain and walk them through it step by step, and along the way, get questions answered and meet other YouTubers. Online success does NOT happen in a bubble.
If you want to fumble around for a year and maybe succeed, leave this page. If you would rather save time, get instant connections, learn from the best, and INVEST IN YOURSELF, click the button below to get instant access:
(Want to pay in instalments? No problem! You can pay $99 per month for 3 months! (Click here for that payment option.)
Money Back Guarantee
Moreover, if you aren't 100% satisfied with this course or find it helpful, email me within 14 days of purchasing, and we will refund your money. I am that confident you will find this course valuable and educational. There's nothing like it out there but, if after doing the work, you find it doesn't meet your needs, we'll happily and quickly refund your money. We are first and foremost here to help and if we can't, we don't deserve your hard-earned money!
Are you ready to turn your dream into reality?!