Ladies, at one point in your life, did you believe that one day you'd actually become a princess? What about you gentlemen? Did you ever think about picking up your date by horse in carriage in order to score massive brownie points? After all, this is probably one of the most romantic thing you can do…ever! Well, these far fetched fantasies can actually come true in Vienna! Yes, you heard right…
Vienna is home to the famous ball season with more than 450 taking place each year. I'm talking the real deal here; just like you see in the movies. Nowhere else in the world are balls so romantically formal then in this Austrian city. Throughout the year, specifically in January and February, you have a chance to attend many of these balls, but there are some things to consider beforehand.
Dress to Impress
For each ball, the dress code is typically strict and/or themed, so plan to dress to impress.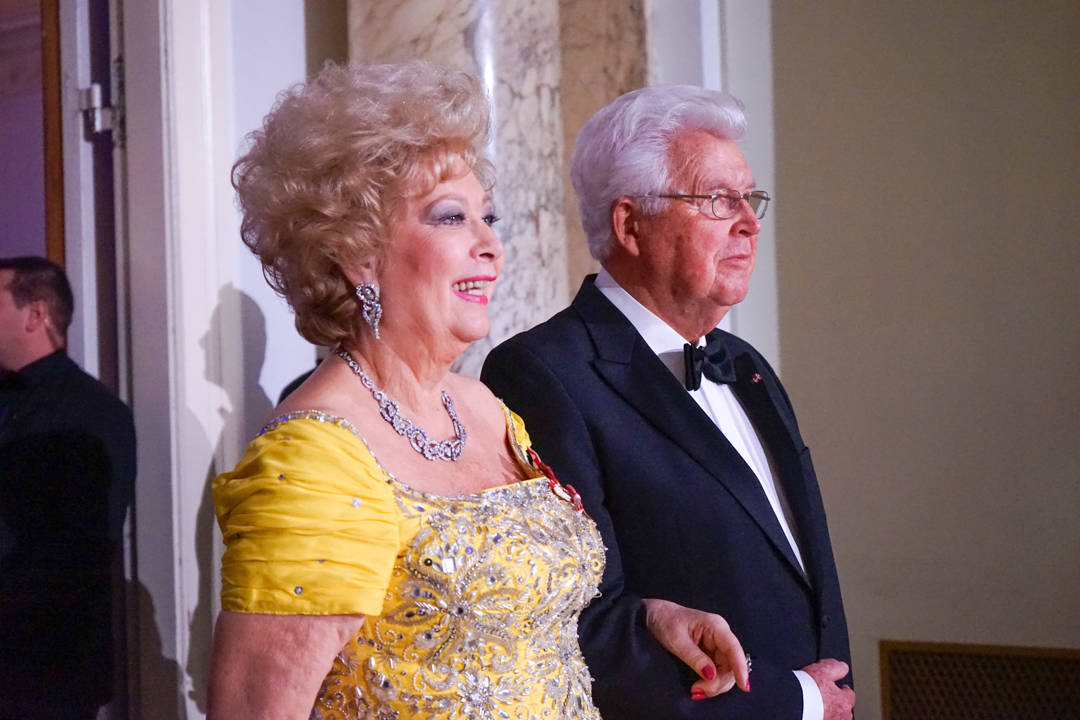 Choose the Best Ball
It is easy to drop into a mediocre ball unless you know which event to pick. This can be hard to know if you're not a local.  After attending one of the best balls myself and getting tips from locals, the following are some of the best you can attend: Confectioners' Ball, Ball of The Coffeebrewers, Bonbon Ball, Hofburg Silvester Ball, Life Ball and of course…the Zuckerbäckerball (which I attended). All of the best balls are set in historic locations, with great orchestras and a fun programme.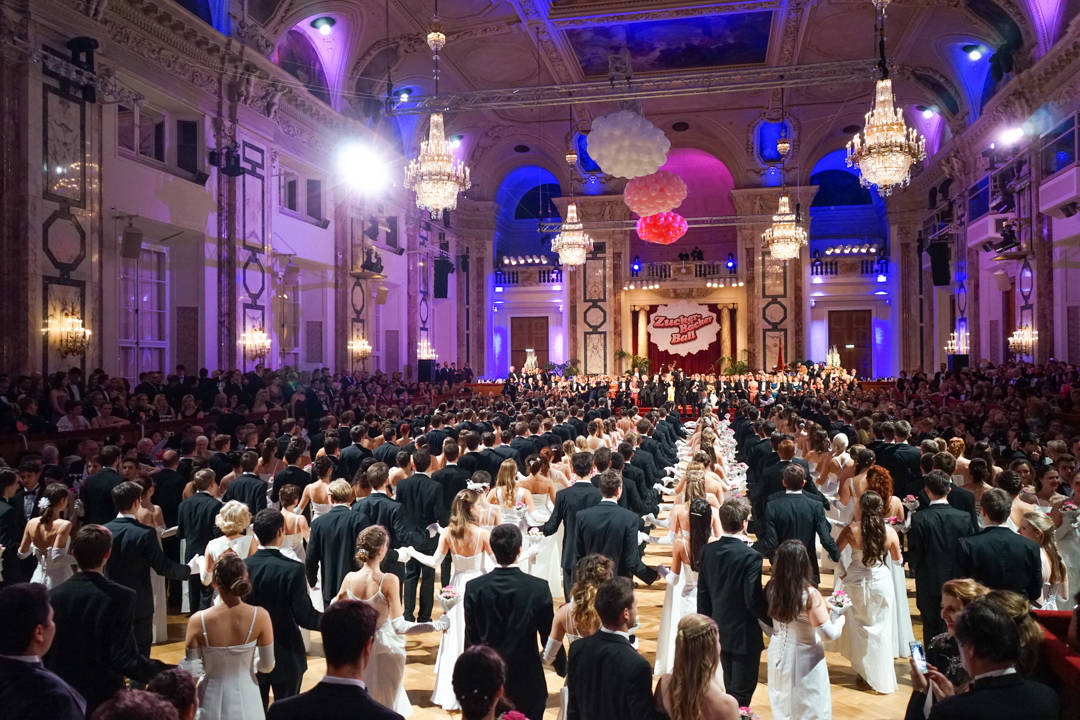 Learn the Waltz
The Viennese Waltz is an essential part of the ball experience. You'll be blown away by how fluid and effortless it looks when you pack hundreds of people, shoulder to shoulder, on a dance floor and tell them to spin around without bumping into one another. It really is impressive to watch and also really fun to participate in.
Now, you don't need to be a professional Viennese Waltz dancer, but it wouldn't hurt to learn the basic steps. You can take a dance lesson at Kraml Dance School with one of the skilled instructors. If you've never tried the Viennese Waltz before (like me), you'll most likely spend an hour learning the basic steps and posture. One thing you most likely won't learn right away is how to not get dizzy after 10 seconds of spinning around the room.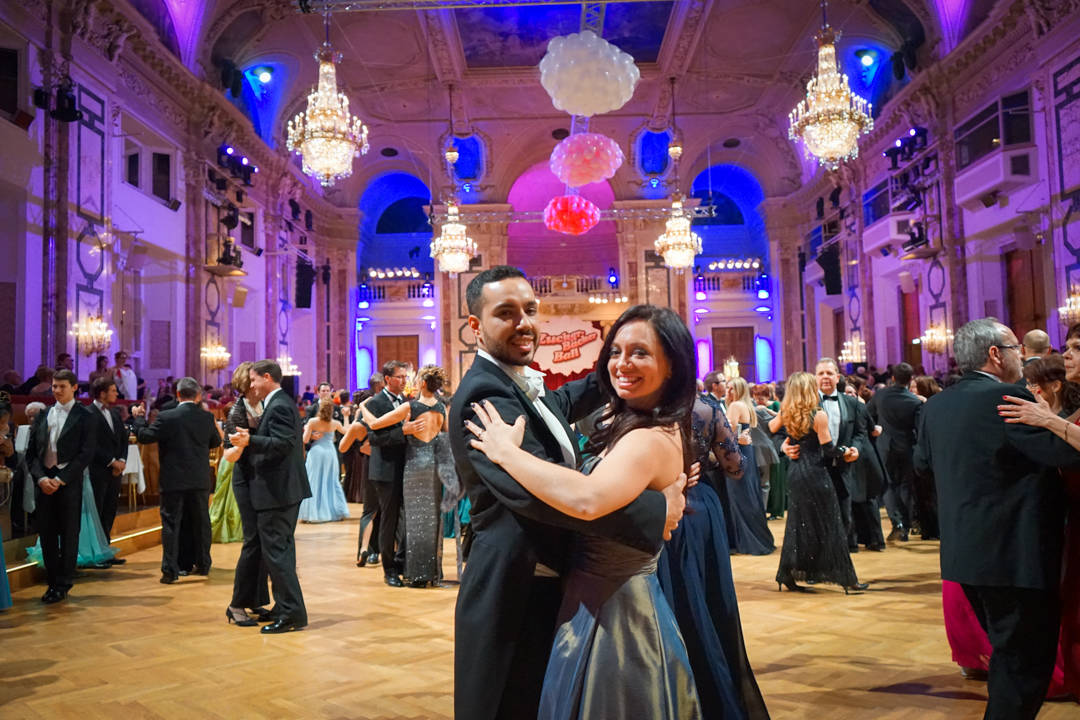 Arrive in Style
As I mentioned above, what better way to arrive to a ball then by horse and carriage? Not only is this the best way to pull up to the ball, but it's a great way to see the city on the way to the fairytale event. I don't know about you, but I prefer the sound of a horse's feet clunking along the pavement and the smell of occasional horse poop than honking horns and gas fumes.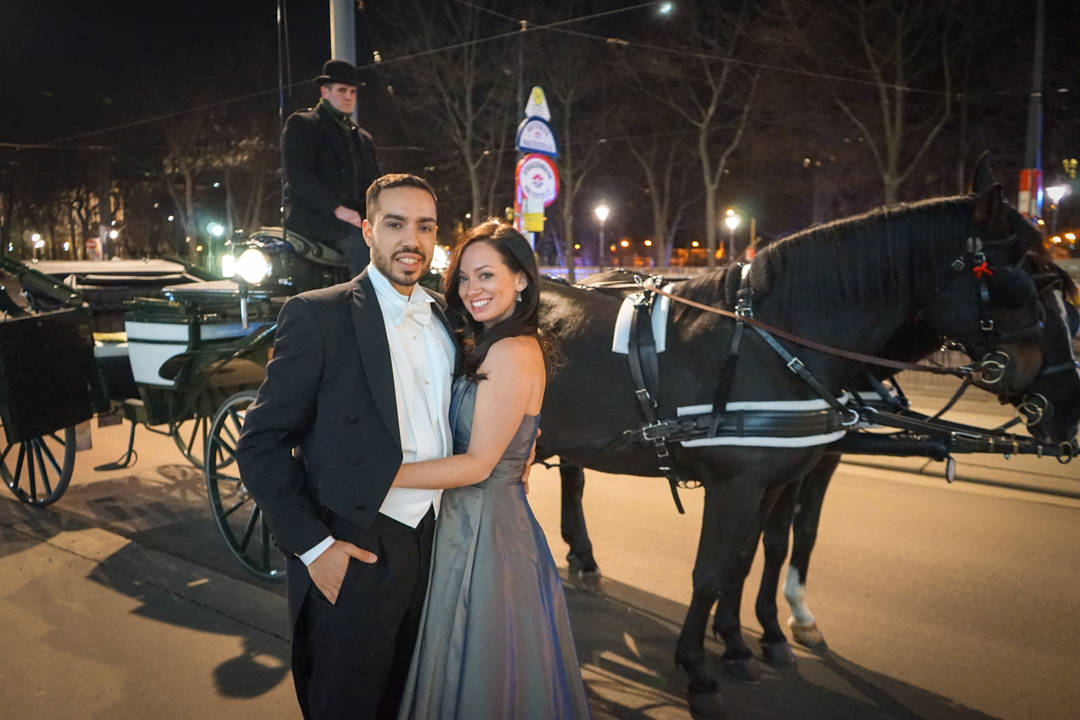 Don't Miss the Main Event
It's easy to get distracted by the beautiful gowns and suits, delicious Austrian food and other attractions that make these events special, but don't forget to head to the main dance floor to witness the main event. At the Zuckerbäckerball for example, there was a captivating opening ceremony that I'm so glad I caught. Not only did I get to see hundreds of couples dancing the Viennese Waltz at once, but I heard opera singer, gawked at beautiful contemporary dancing all while admiring the live orchestra that set the tone for the whole performance. It was my favourite part of the whole ball experience. I felt like I was actually in my own fairytale movie.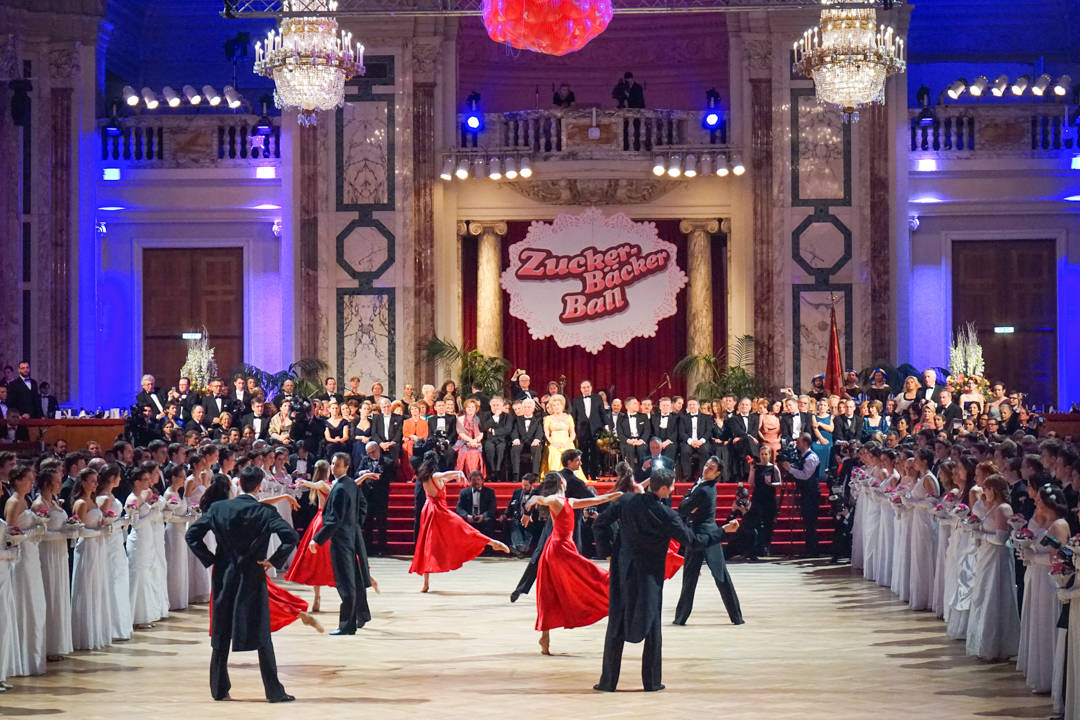 Have a Blast!
Lately, and most importantly, have a ball! See what I did there…
You are at a FRICKEN BALL! Pinch yourself if you need to and be sure to soak it all in because how many times in life do you get to live out a real life fairytale?!
Have you ever dreamed of attending a real life ball?