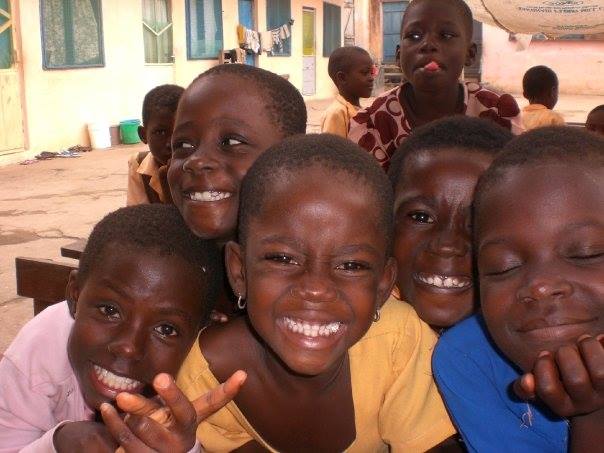 In 2006, I spent 5 weeks living and volunteering in Ghana, West Africa. I volunteered in a television studio called Coastal Television where I worked as a reporter, camera operator, producer, assistant director and editor.  It was a great experience and allowed me to travel to places where travellers weren't usually allowed.  During my down time from work, I traveled around the country, experiencing the lively culture and marvelling at the beautiful landscape.  Most travellers have refered to Ghana as "Africa for beginners."  Whether it's your first time or tenth time to the African continent, I would recommend every traveler to pay a visit to this very loveable country.
You will see below that I have created a 14-day itinerary for anyone who is going to Ghana.   The itinerary highlights some amazing places that I've been to and would highly recommend.  Of course, it's nice to have more time to spend in each place.  However, it's very do-able in 2 weeks time.
I call the tour below "Gateway to Africa." Ghana is located along the western coast of African. This 14 day tour will take you from the Coastal Region to the far North and along the Ghanaian and Togolese border.
Gateway to Africa
14 DAY TRIP ITINERARY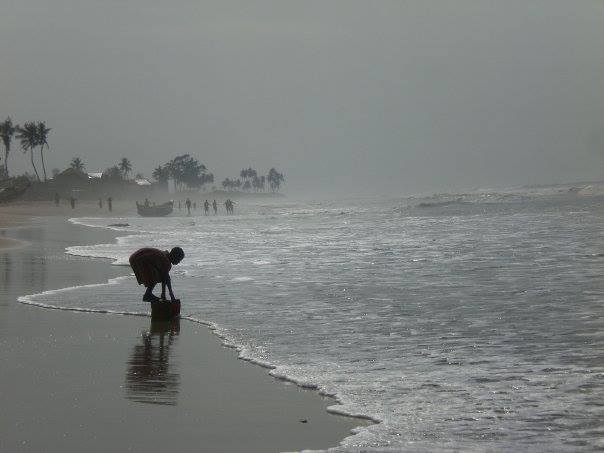 Highlights
Mole National Park, Cape Coast and Elimina Castle, Kumasi Central Market, Wli Waterfalls, Kakum National Park
Description
Commonly referred to as "Africa for beginners," Ghana embodies much of the African experience.  Be surrounded by kilometres of coast shared by beautiful beaches and the most hospitable, respectable and peace-loving people. Experience a strange mixture of tradition and modernism.  Visit old slave-trading centres, get close to African wildlife, dance beneath the coconut trees, visit witch camps, hike the highest waterfall in West Africa, walk a canopy above a tropical rainforest, shop at Africa's 2nd largest market and much more.
TRIP OVERVIEW
Day 1 – Arrive in Accra – Arrive in Accra at any time.
Day 2-3 – Hohoe – Drive through Ghana's vibrant capital toward Hohoe to Wli Waterfalls in the Volta Region of Ghana.  On the way you can visit a monkey sanctuary where you will catch a glimpse of the rare species of Mona Monkeys.  Spend the day hiking through the green and tranquil environment until you reach the highest waterfall in West Africa that will leave you in awe.
Day 4 – Kokrobite – Travel to a small lively fishing village just west of Accra.  Watch fisherman work from large wooden dugout canoes accompanied by singing, while woman and children collect fish to bring back to their thatched clay huts.  Participate in a drumming lesson followed by a lesson in Balafon, a cultural dance.  At night, hang out on the beach under the stars where you can put your new dance moves into action while enjoying a live reggae and hip life band.
Day 5-6– Cape Coast – Continue traveling west to the capital of the Central Region of Ghana, Cape Coast.  Here you can help fishermen pull in their catch and learn how the fish is prepared. This is a great way to experience one of Ghana's oldest and most important trades.  Learn how to cook traditional Ghanaian dishes from one of Cape Coast renowned chefs. Then find out why Ghana was once called the Gold Coast and learn about the African slave trade while exploring Cape Coast Castle and Elimina Castle, both UNESCO World Heritage Sites.  Experience one of Ghana's most famous parks, Kakum National Park, by walking the 330 metre canopy, 40 meters above a serene tropical rainforest.
Day 7-8 – Kumasi – Visit Ashanti craft villages and watch the wonderful craftsmen make everything from woodcarvings to adinkra textiles.  Explore Kumasi Central Market, Africa's 2nd largest market, and practice your bargaining skills.  Get a fascinating glimpse into Ghanaian culture and a chance to see foods and products that you would otherwise not.
Day 9-11 – West Gonja – Journey to the West Gonja District and get up close and personal with African wildlife at Mole National Park.  Enjoy a guided wildlife drive and spot over 100 mammal and 300 bird species.  Stay in a hotel that overlooks an elephant bath and don't be surprised if a monkey invites itself for breakfast in the morning at the local restaurant.
Day 12 –13 Tamale – Travel to Tamale, the capital city of the Northern Region of Ghana, and listen to stories from several women who have been accused of witchcraft at one of the seven witch camps in northern Ghana. In the evening you can take a short flight back to Accra where you can spend the night.
Day 14 – Depart Accra
Have you ever been to Africa before?