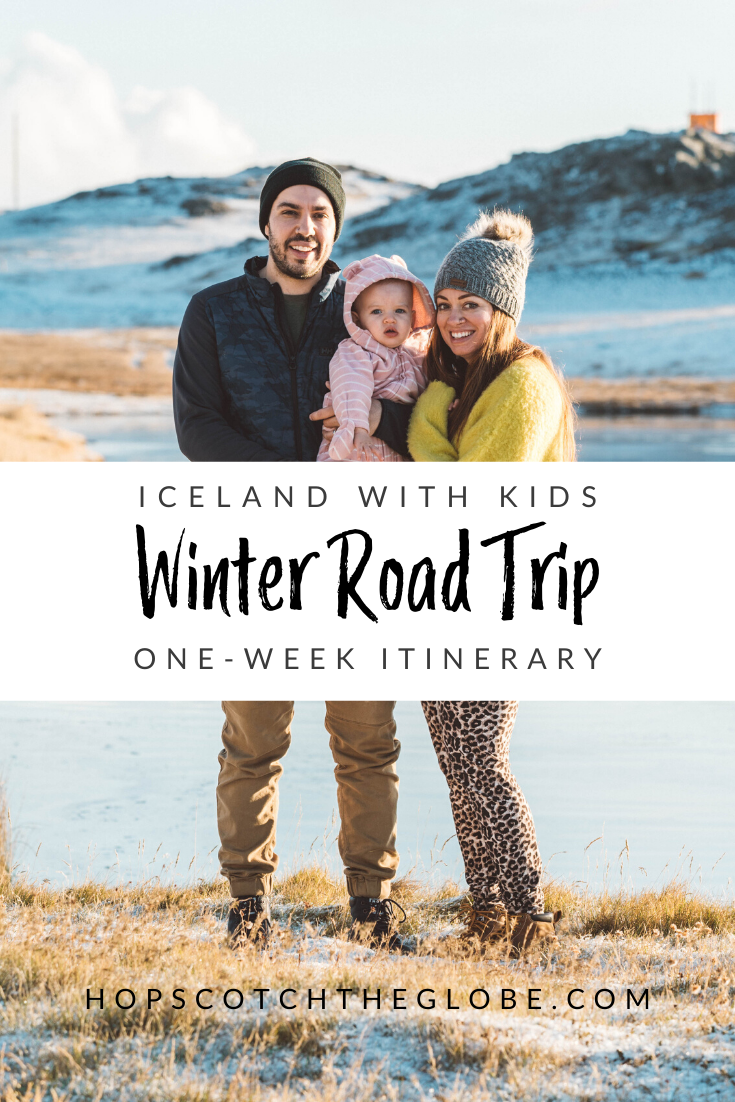 If you have been dreaming of traveling to Iceland with kids for a winter road trip, you should start packing. This winter wonderland is the ultimate destination for families. Iceland has become quite the rave over the past few years, and for good reason. Easily one of the most captivating places I've visited for landscape and scenery. The land of ice and fire will steal your heart from day one and have you planning your next trip back before your initial trip ends.
We recently returned from our Iceland winter road trip with our one-year old daughter. The tires trailed for four days along the southern coast and we knew another road trip along the northern coast was in our future! Our winter road trip began in Reykjavík, like most trips in Iceland do. We flew direct from Toronto to Iceland's capital, where we spent the night. The following morning, we headed to Reykjavík Domestic Airport where we boarded our 45 minute flight to the East side of the island. Here, we picked up our Land Rover and hit the road! The next four days were spent driving from Egilsstaðir back to Reykjavík.
Our trip was technically 6 days, but we would 100% recommend adding an extra day to this itinerary, which is what we've done and what we're presenting to you. Here is our Iceland with Kids: One-Week Winter Road Trip Itinerary.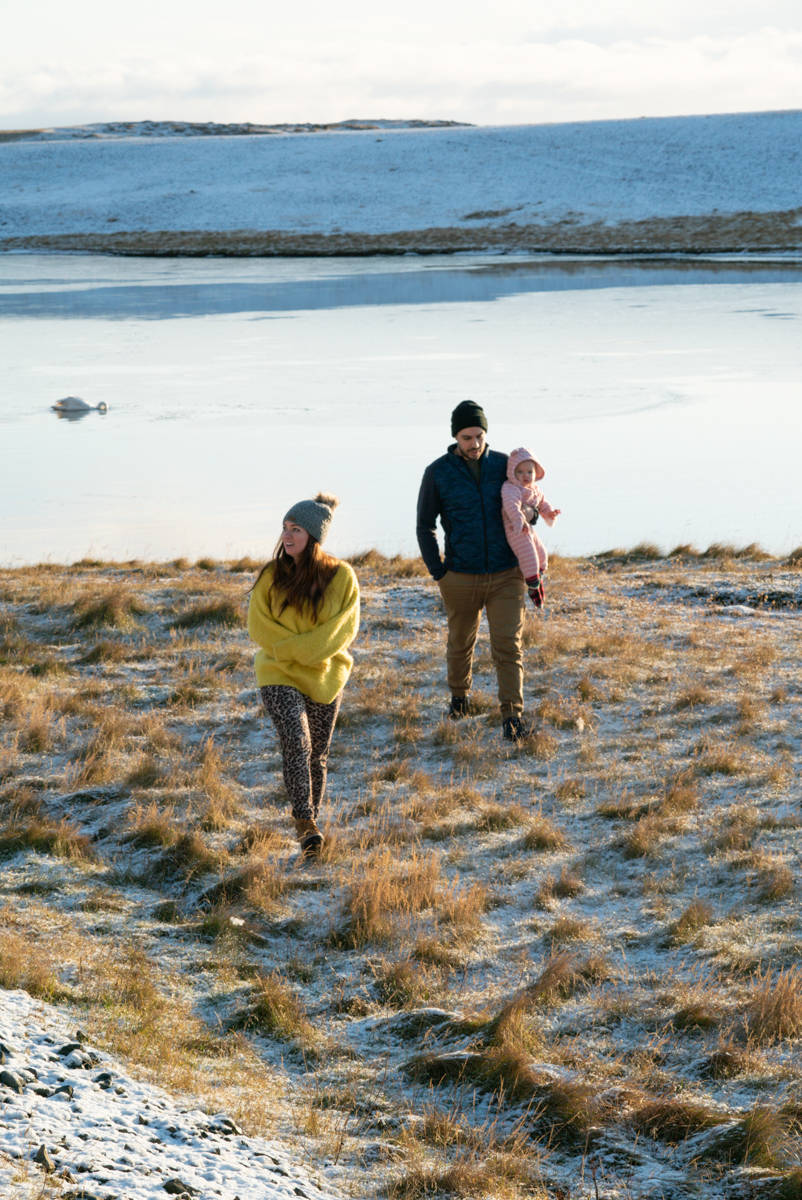 Before You Go
Winter driving in Iceland is no joke. It's important that you understand the road rules and frequently check weather conditions before each drive in order to stay safe.
Not only are the beautiful landscapes an easy distraction when driving, road conditions can change instantly. One minute you're driving through a blizzard and the next you're ascending into moss covered terrain. Here are some general road rules to keep you safe during your Iceland with kids winter road trip:
The speed limit in populated areas is usually 50 km/h.

The speed limit is often 60 km/h on thruways, but in residential areas it is usually only 30 km/h.

The main rule in rural areas is that gravel roads have a speed limit of 80 km/h, and paved roads 90 km/h.

Signs indicate if other speed limits apply.
I'd also recommend checking in on road.is and savetravels.is for updated weather conditions. We downloaded the 112 Iceland app which send a text message with your GPS location to emergency authorities. In case of an emergency, the right help will be able to track your location. Additionally, be sure to hire a midsize car, preferably a SUV or a 4WD car equipped for winter driving.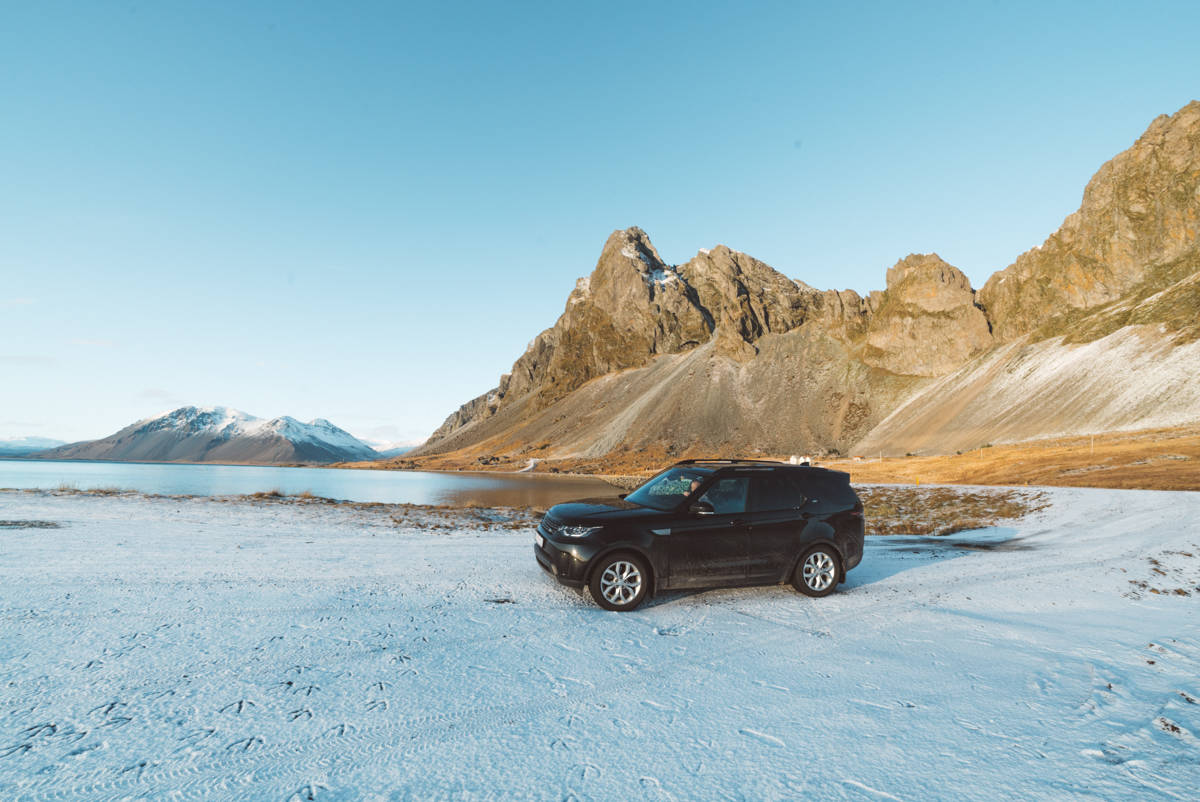 Take the Icelandic Pledge to travel responsibly when visiting the country.
Upon arriving in Keflavík International Airport, you'll spot a stand set up near the exit where you can sign "The Icelandic Pledge." This is an online agreement where tourists sign and promise to respect nature while traveling in Iceland.
As a family who spends a lot of time in nature, it's our responsibility to show mother nature love and respect. You better believe we took the pledge!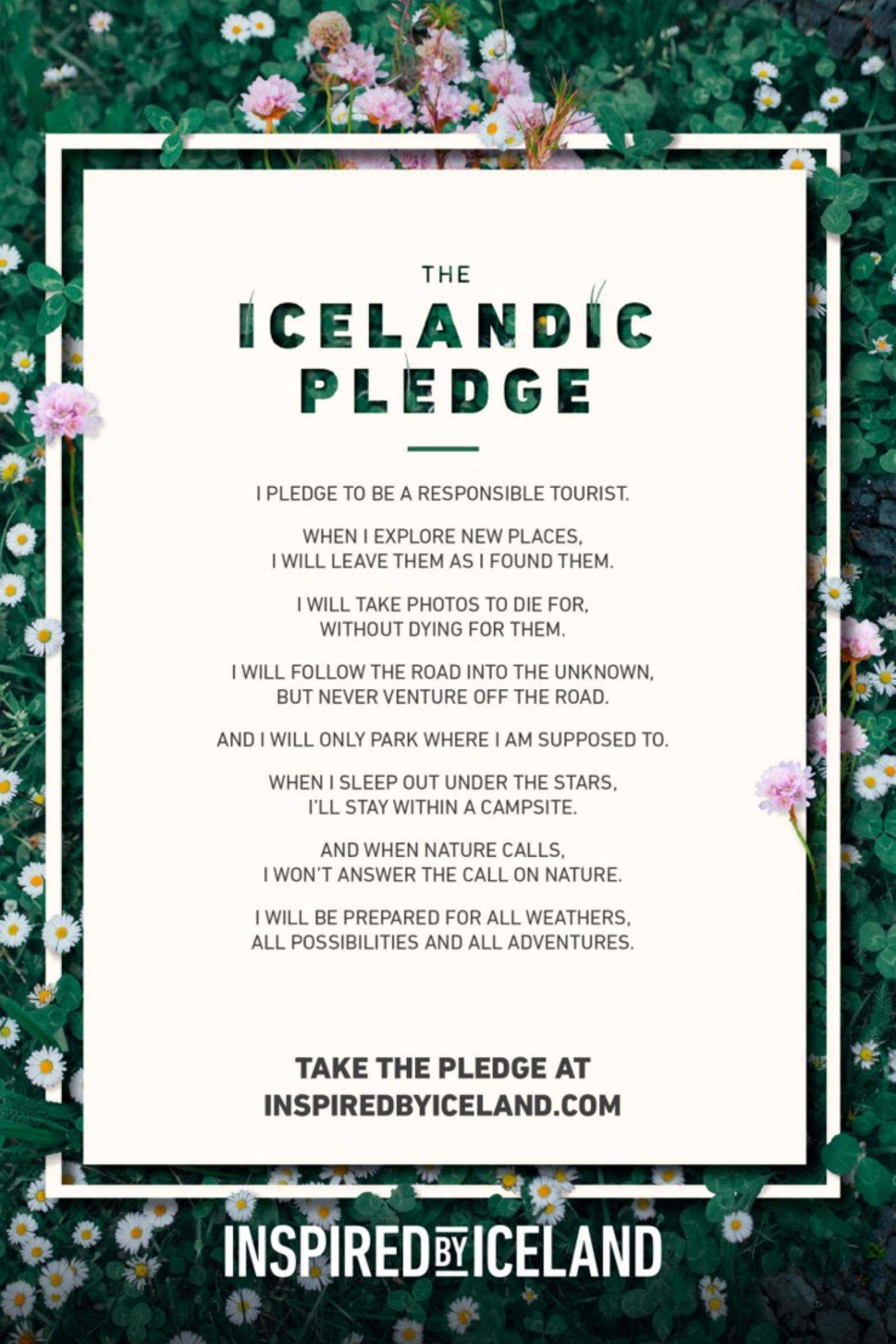 ---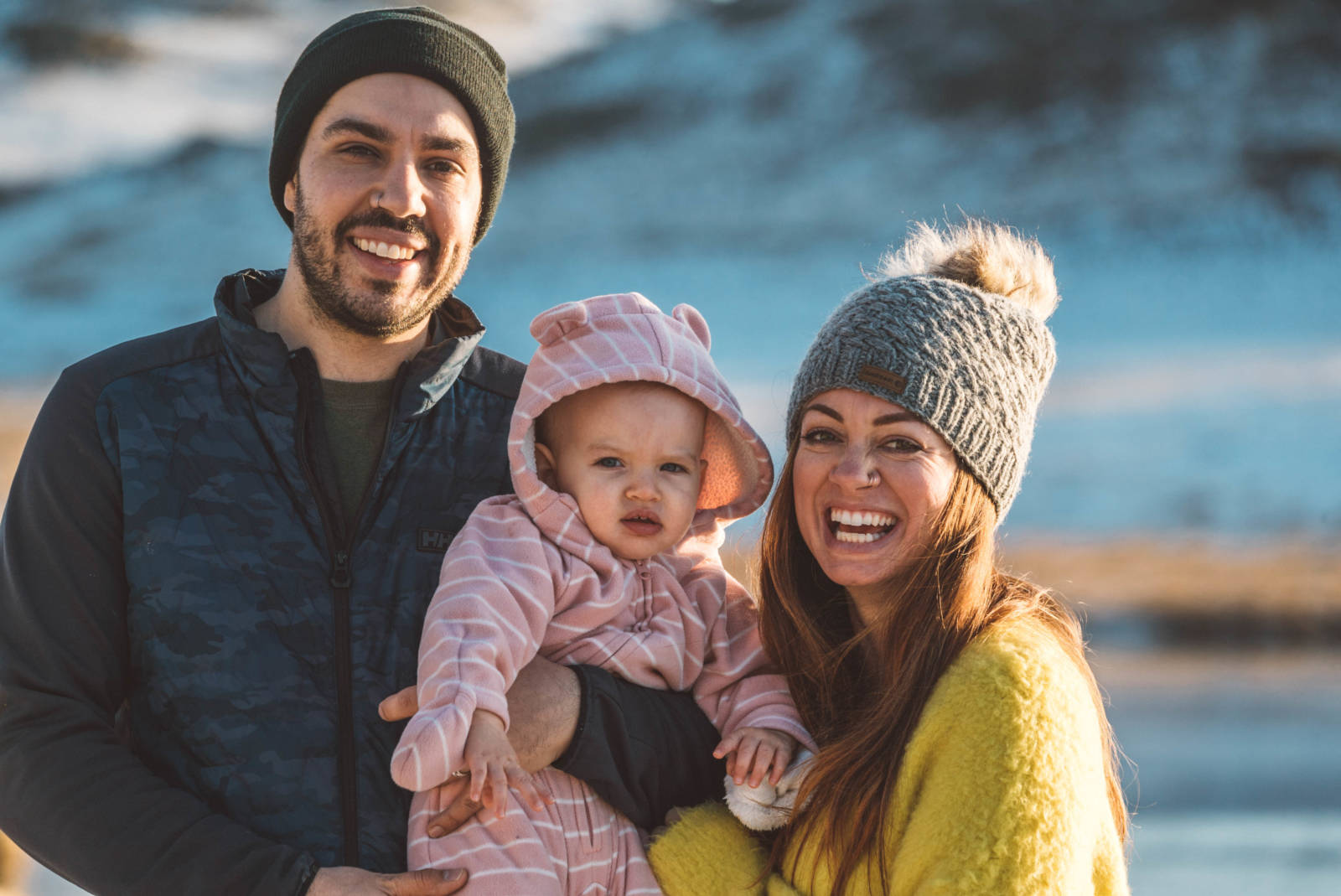 Is Iceland with Kids Easy?
Road tripping in Iceland with kids is both easily doable and highly enjoyable. As long as you keep the driving to a minimum each day, your little one can easily get their nap during the drives and be awake in time to experience all that Iceland has to offer. The locals are friendly, and actually people tend to be even more friendly to families with young children everywhere in the world. Clean water and food isn't something you have to worry about in Iceland. The island has some of the cleanest, purest water in the world. You can drink out of any tap water knowing you're not putting any nasties into your body. When it comes to food, you'll be able to find something for every diet – even if you're vegan and gluten free like me. One thing that I really appreciated were the kids menus in restaurants. They weren't filled with unhealthy and empty calorie choices you find in most North American restaurants. They included healthy dishes, most which were the same as the adults choices but smaller portions.
Be sure to watch our Iceland road trip video below to get more inspiration and see all the places and activities we recommend in our itinerary below.
---
Our Iceland with Kids: One-Week Winter Road Trip Itinerary
That title is a mouthful! It's always a pleasure helping you plan your travels. Whatever we can do to make trip planning easier, we will do. That includes sharing our itinerary, pricing and highlighting must see and dos! I've included the pricing for the hotels we stayed at, as well as activities. Pricing for hotels are for the month of November and will change with the season. Keep in mind that while accommodations are pricey, entertainment can be pretty affordable (and many times free) if you're mostly hiking and site-seeing. After all, nature is your playground in Iceland! You can also choose to grab lunch as a road side fish and chips place for $10 USD per person or dine at a fancy restaurant for $50 per person.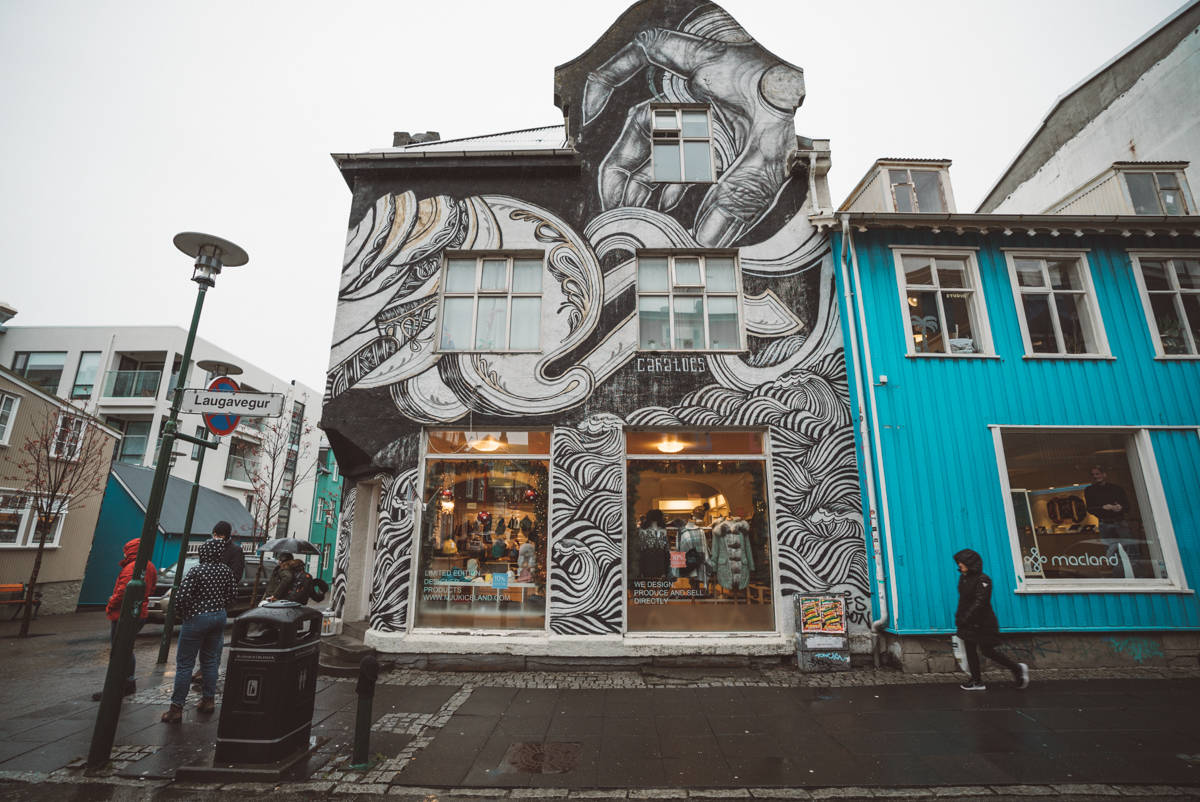 Day 1: Arrive and Explore Reykjavik
Depending on when you arrive in Reykjavik, you can choose to lay low in your hotel room or go out and explore the country's capital. If you choose to explore, I'd recommend walking around the downtown/city centre. This is the heart of the city where you'll find lots of cool shops (European fashion is always impressive), unique record shops and yummy restaurants. Hlemmur Food Hall is a must visit for lunch or dinner. This indoor foodie hot spot is a break front the cold weather and offers several casual dining options with communal seating.
Where we spent the night: Reykjavik Konsulat Hotel (they offer a wicked vegan/gluten free breakfast buffet) – from $319 USD per night for a King Classic room based on 2 adults and 1 child.
---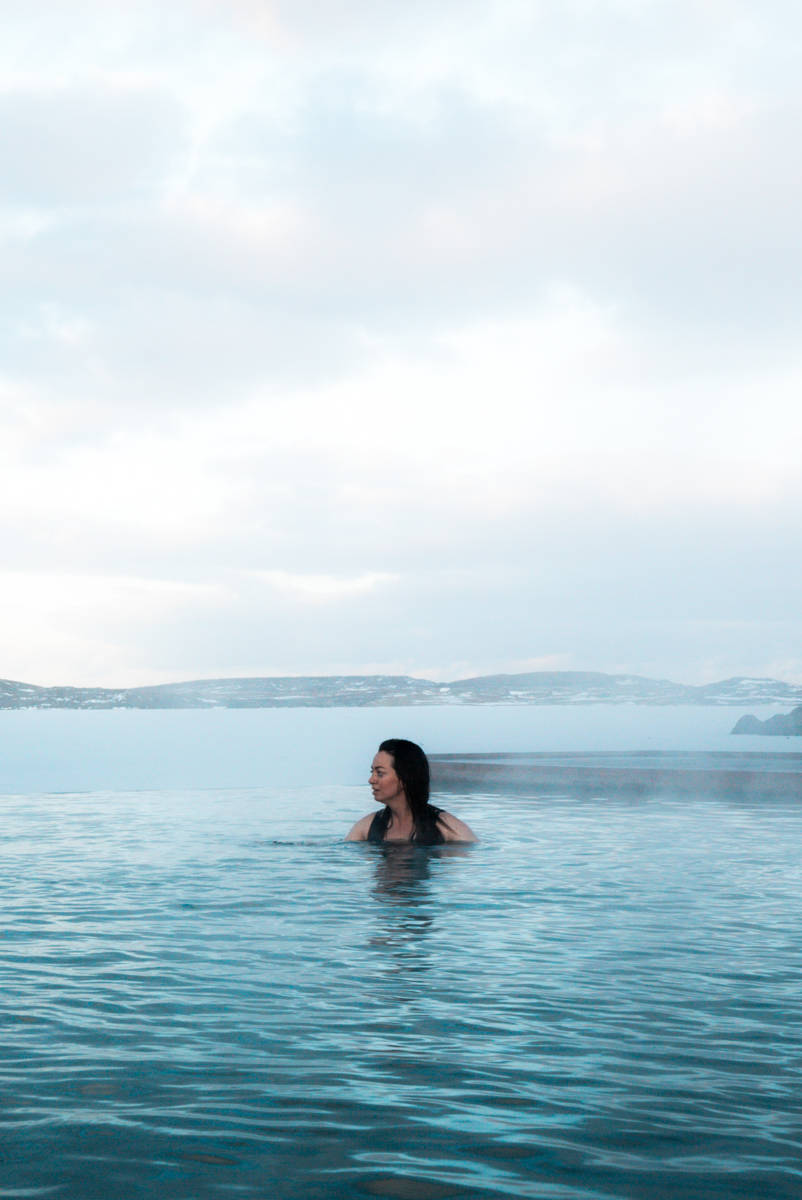 Day 2: Fly to Egilsstaðir and Visit Vök Baths
After breakfast, head to the domestic airport for your 45 minute morning flight to Egilsstaðir in East Iceland with Air Iceland Connect. We recommend catching the 7:30AM however, you'll want to check the flight status the night before as times can quickly change depending on weather.
Once you land in Egilsstaðir, you can pick up your rental car (which I'd recommend reserving ahead of time), and drop your luggage off at your hotel. You'll want to spend the night in this area as there is a lot to see and do. After you drop off your belongings, stop at Askur Tap Room and Pizzeria for some delicious wood fired pizza and wasabi beer. Yes, they brew their own unique flavoured beer using local ingredients including locally grown wasabi. WHAT!?
After lunch, you can hike up Hengifoss to burn off some off that pizza before spending the rest of the day at Vök Baths. A standard adult ticket will cost you $41 USD and children under 5-years old are free. While Iceland has many geothermal pools throughout the country, there aren't many located in the East, so Vök Baths is a special treat for the area. Located on the beautiful Lake Urriðavatn with amazing views of surrounding area, Vök Baths is an essential stop on any visit to this part of the country. What makes this hot spring unique is the hot water is so pure, it's certified as drinkable!
For dinner, experience Nielsen restaurant in Egilsstaðir where Kari, the owner, makes Michelin quality dishes that an experience for all your senses.
Where we spent the night: Icelandair Hotel Herad – from $218 USD per night based on 2 adults and 1 child.
---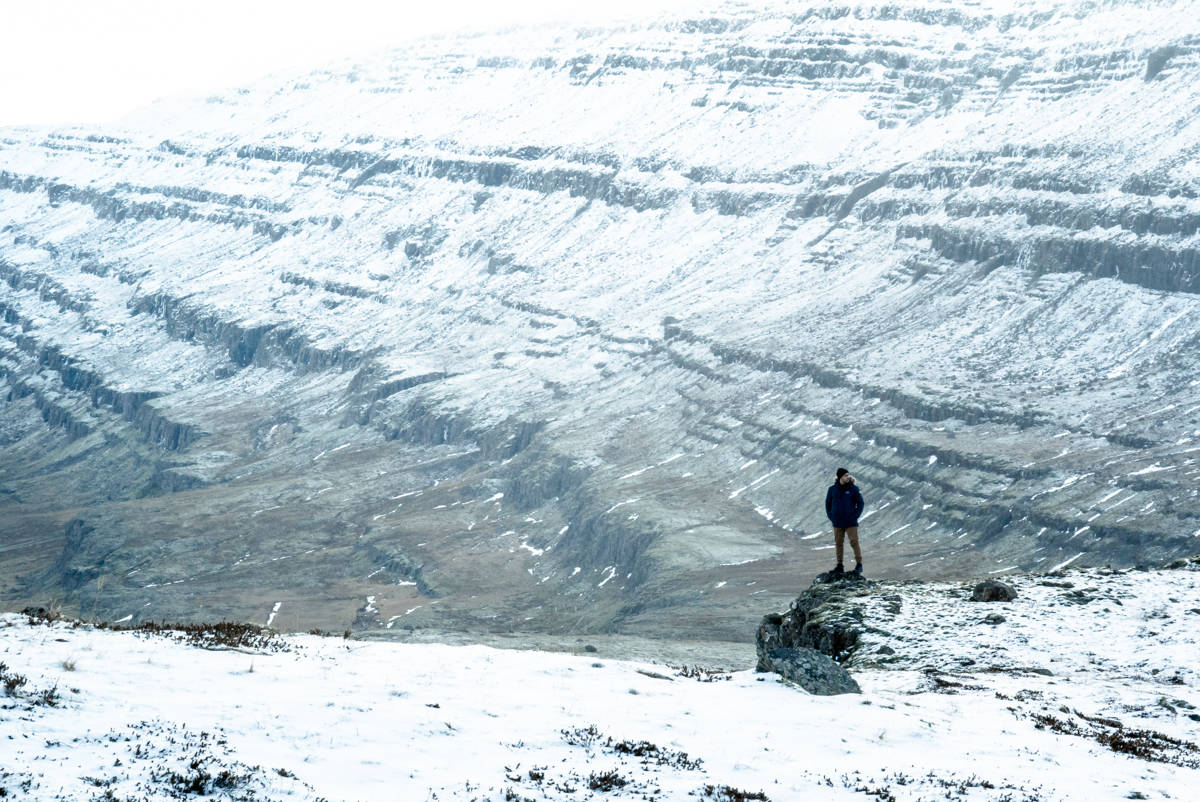 Day 3: Million Dollar Photo Ops and Viking Village
Get those cameras out and stretch your neck muscles for the drive along the southern shore. We recommend starting early in the morning to make the most of the daylight. The drive will take you through snow covered mountains and into moss covered valleys, all before lunch time. Some stops along the way that are highly recommended include: Djúpivogur village, Stokksnes and Vestrahorn.
The goal is to make it to Höfn for lunch time, but not before visiting the Viking Cafe for a coffee and to check a replica Viking village that was created for a film that was never shot and is now open to visitors. The entrance fee is $7.41 USD.
While we didn't spend the night in Höfn ourselves, we recommend you do. This will cut the driving time down and allow you to visit the places we recommended above in the area. Plus, no matter how much planning you do, there's just so much beauty and unexpected stops, that having an extra day won't having you feeling rushed.
---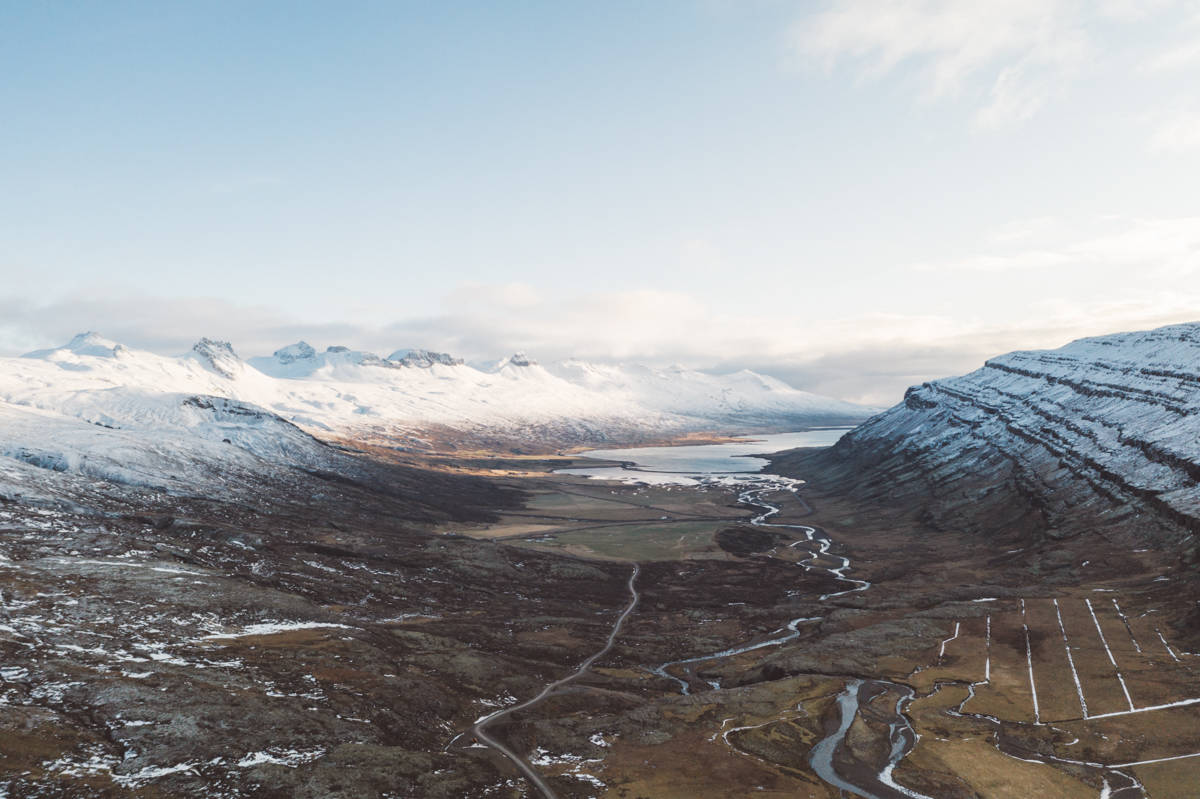 Day 4: Glaciers and More Beautiful Views
Get up, eat breakfast at your hotel and get ready to see some glaciers.
A visit to Svínafellsjökull is a must! It's one of the country's most popular places for glacier hiking due to its incredible formations and excellent views. It's also easily accessible, making it a perfect stop with baby in tow. However, it's important to come prepared with hiking shoes or a decent pair of trainers or walking shoes.
Spend the rest of the day making your way to Kirkjubæjarklaustri where you'll spend the night. If you're lucky, you might even catch some Northern Lights.
Where we spent the night: Hotel Laki (we had one of our favourite meals at the hotel restaurant) – from $407 USD per night based on 2 adults and 1 child.
---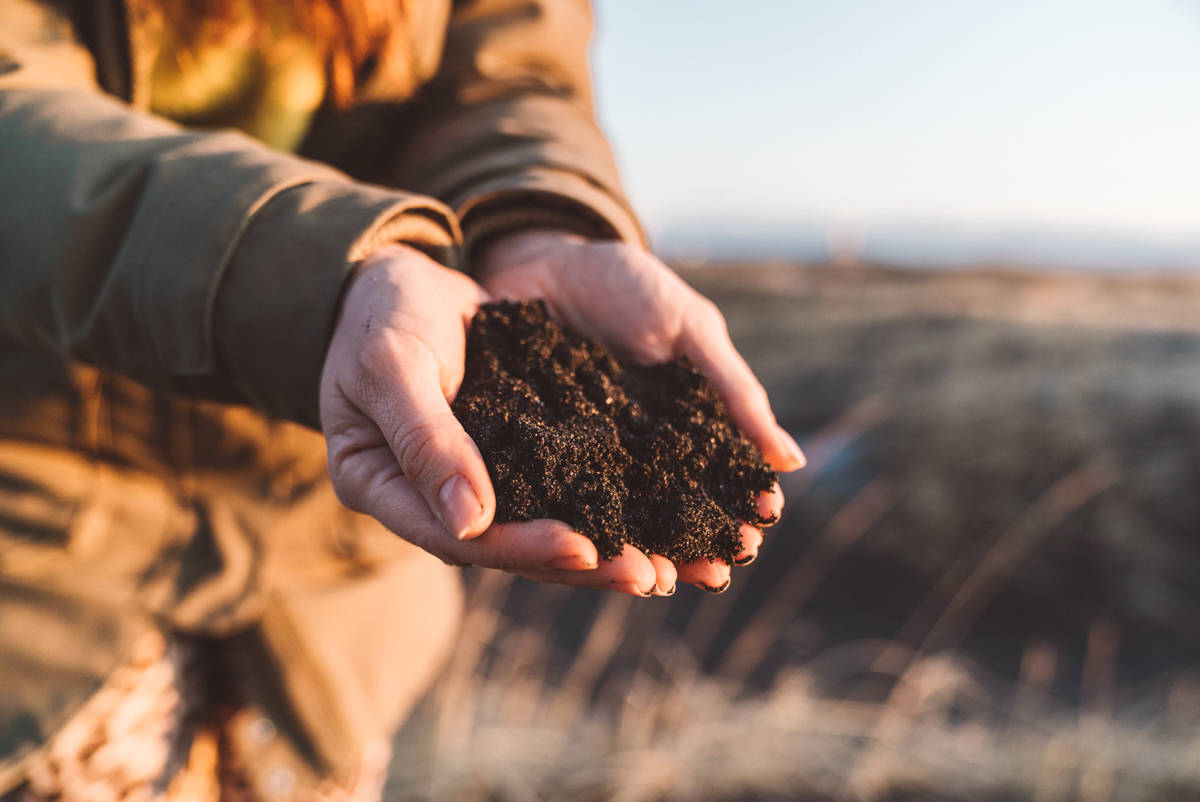 Day 5 & 6: Black Sand Beaches, WaterFalls and Geothermal Areas, Oh, My!
The next two days can be spent exploring between Kirkjubæjarklaustur and Grindavik. There's a lot to do along this route which is why it's best to break it up into two days. Some recommendations include: Reynisfjara Black Sand Beach, Seljalandsfoss, Skógafoss, Seltún geothermal area, Kleifarvatn Lake, Krísuvíkurberg Cliffs, Gunnuhver geothermal area and bridge between continents. Of course, there's about a billion other possible stops along the way. If you don't get to see it all, you'll just have to come back again 😉
Once you've had enough of beautiful landscapes for the day, you can head back to your hotel to eat and rest up.
Where we spent the night(s): Northern Light Inn Hotel – from $337 USD per night based on 2 adults and 1 child.
---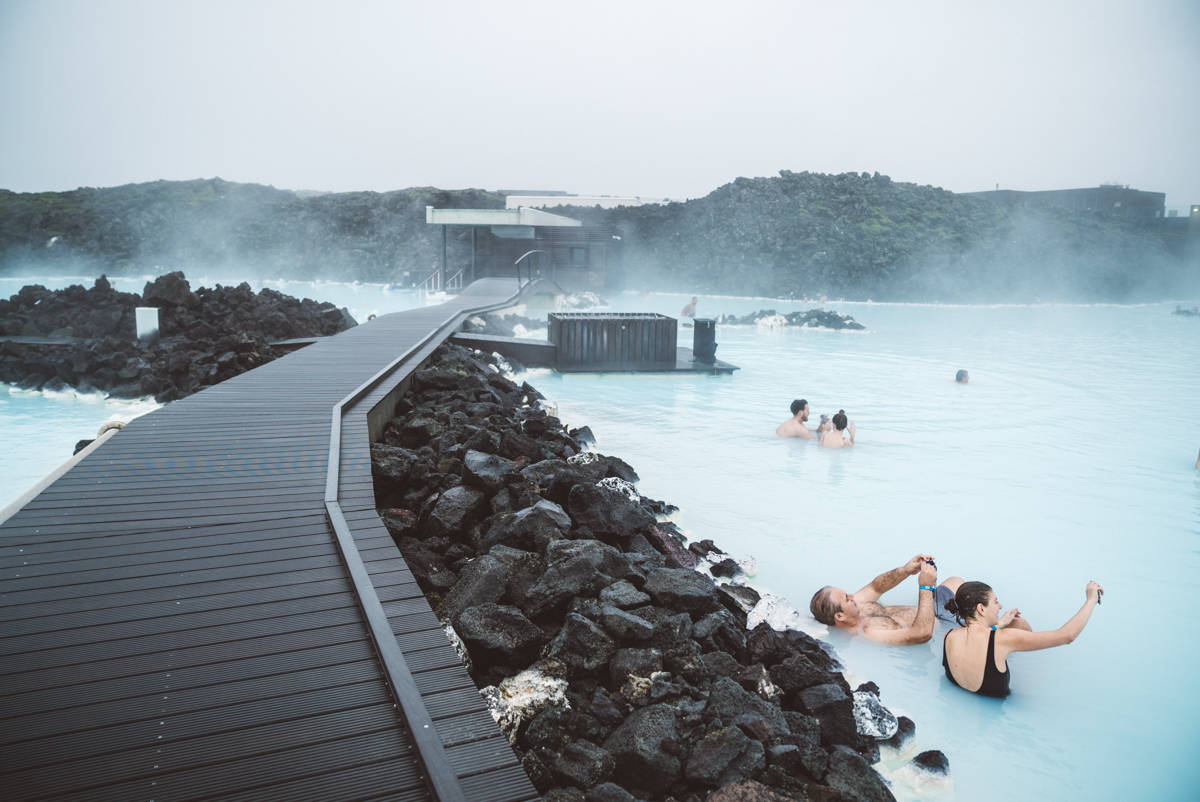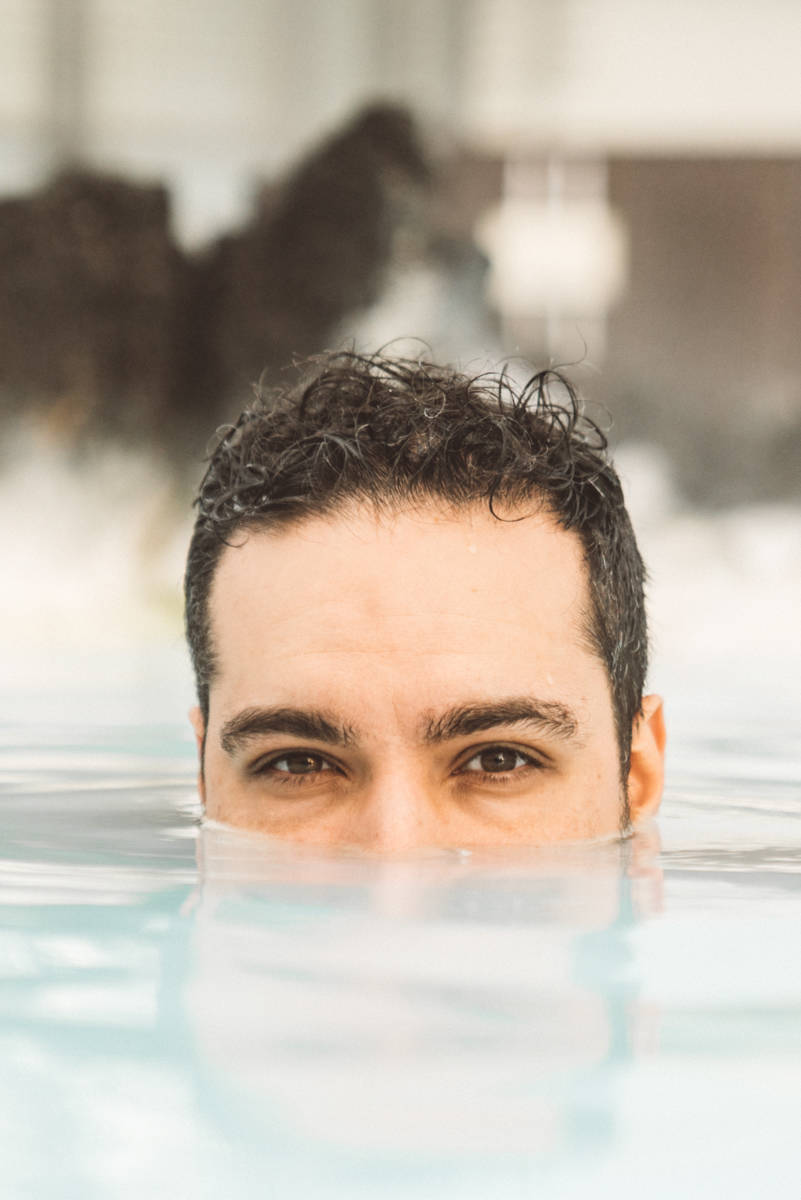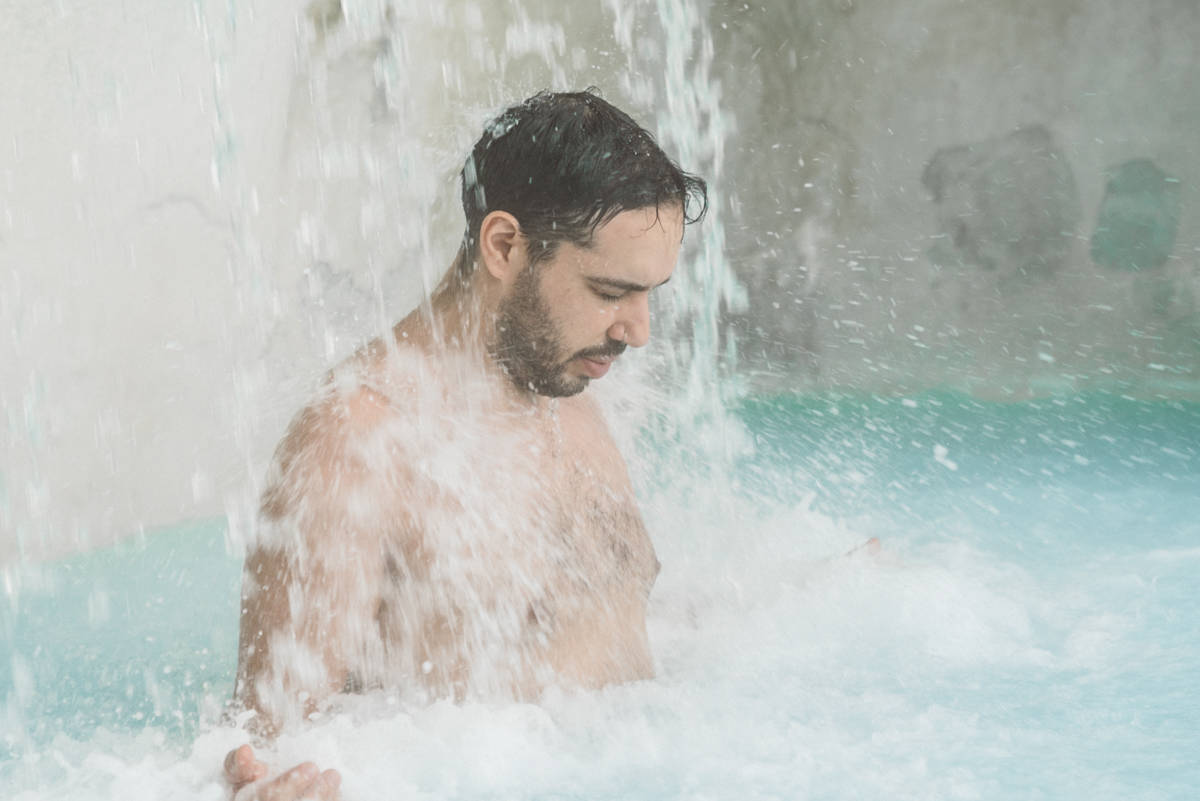 Day 7: Blue Lagoon and Return
Did you even go to Iceland if you didn't spend the day at the Blue Lagoon? Yes, this is a tourist hot spot, but that's not necessarily a bad thing. In fact, there's nothing bad about The Blue Lagoon in my opinion. If I could spend every weekend of my life here, I would.
The Blue Lagoon is about 30 minutes from the International Airport, making it the perfect stop before and evening flight. Although children under 2 aren't allowed in the hot springs, Siya and I took turns with our little one. One of us would relax in the cafe with our daughter, while the other soaked in the lagoon. In the Blue Lagoon, we enjoyed waterfall massages, silica masks and fruit smoothies. Regular entrance will cost you $57 USD, but we opted for the premium package which comes with additional perks like face masks, robes and sparkling wine for $80 USD per person. What is life?!
Although this is your last day on your Iceland with Kids Winter Road Trip, I'm sure you will already be planning your trip back to the country. The country has SO MUCH to offer that it's impossible to do in a one-week trip. So, while this is farewell for now, it's also see you later.
Have you been to Iceland with kids?
I'd love to hear about your experience in the comments below.