I have been so excited to write this post. On August 2nd, 2014, Siya and I not only celebrated our ten-year dating anniversary, but we also became husband and wife. What started off as a friendship grew into a deep unconditional love which we got to celebrate with our closest friends and family. Although our love story is magical itself, it's the love and incredible support from our friends and family that truly made this day enchanted!
Our wedding took place in the picturesque setting of the Ganaraska Forest on the property of Siya's aunt and uncle.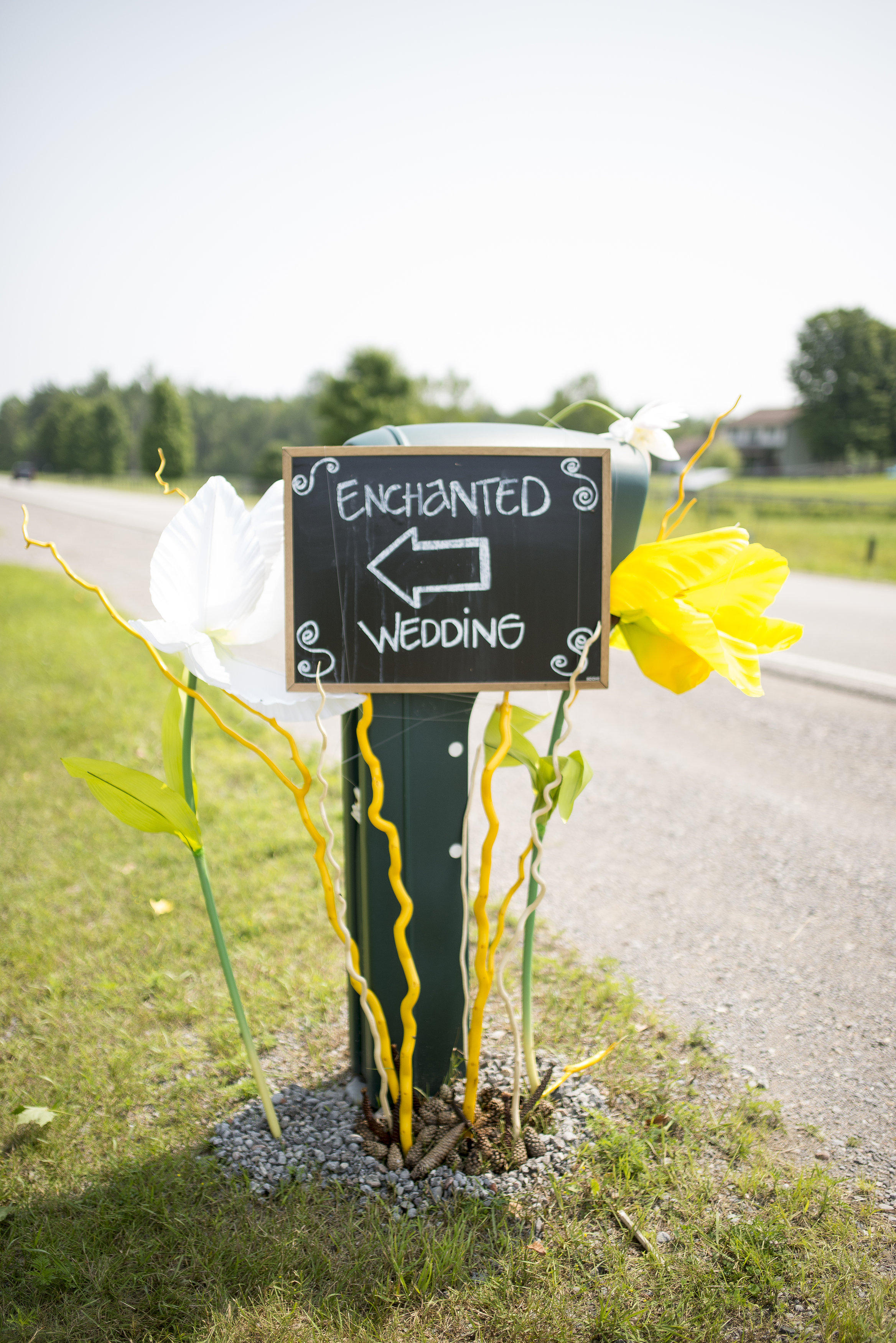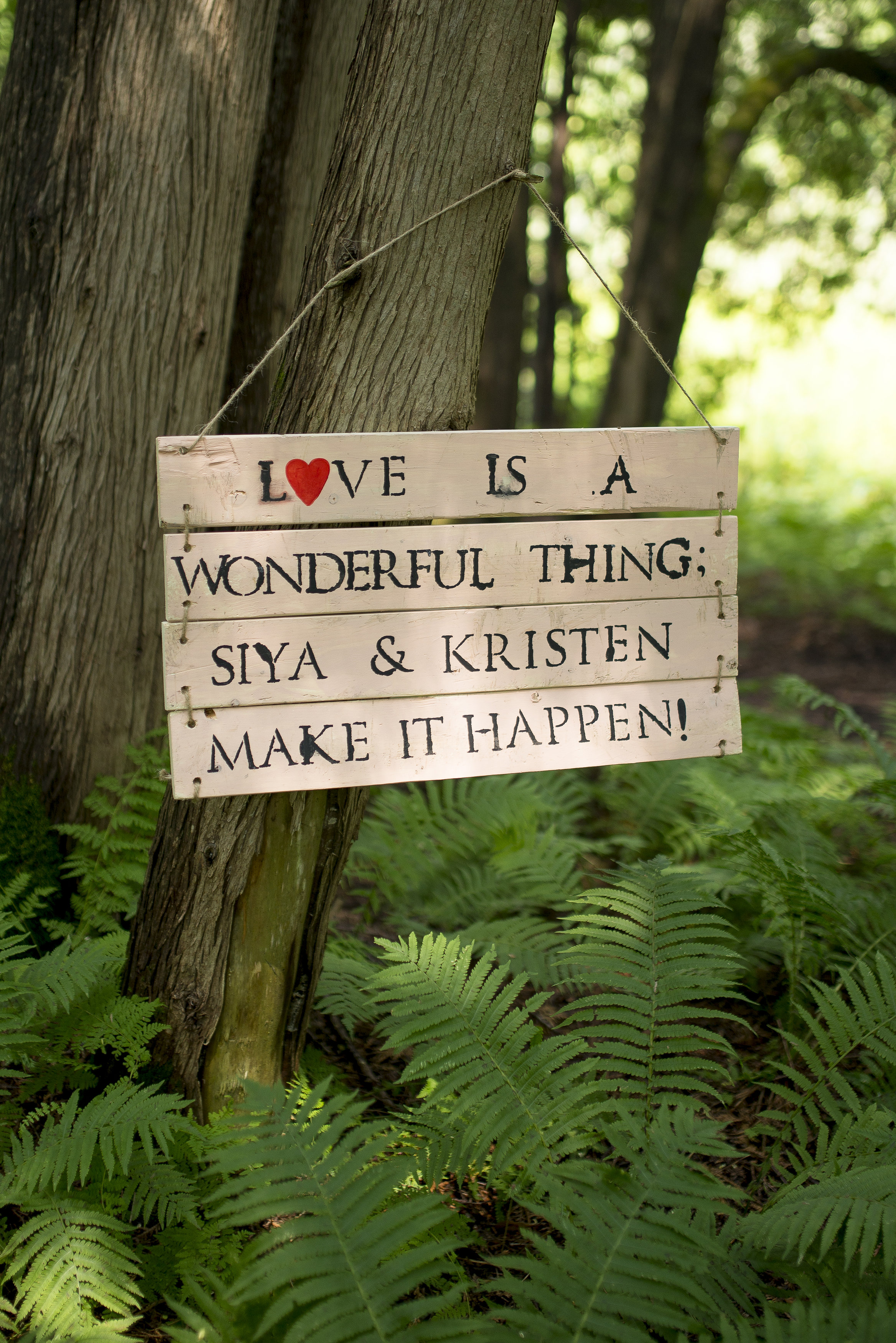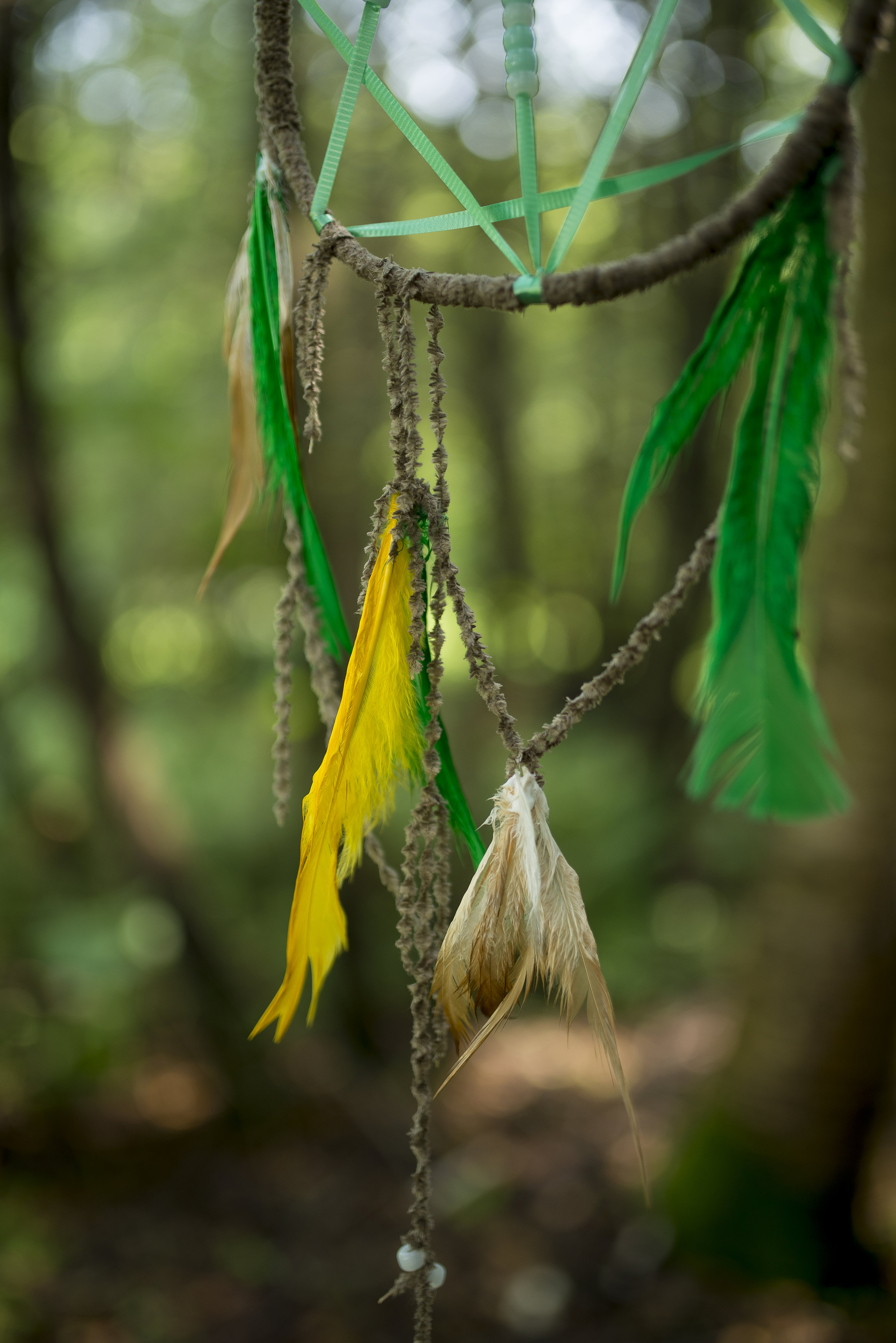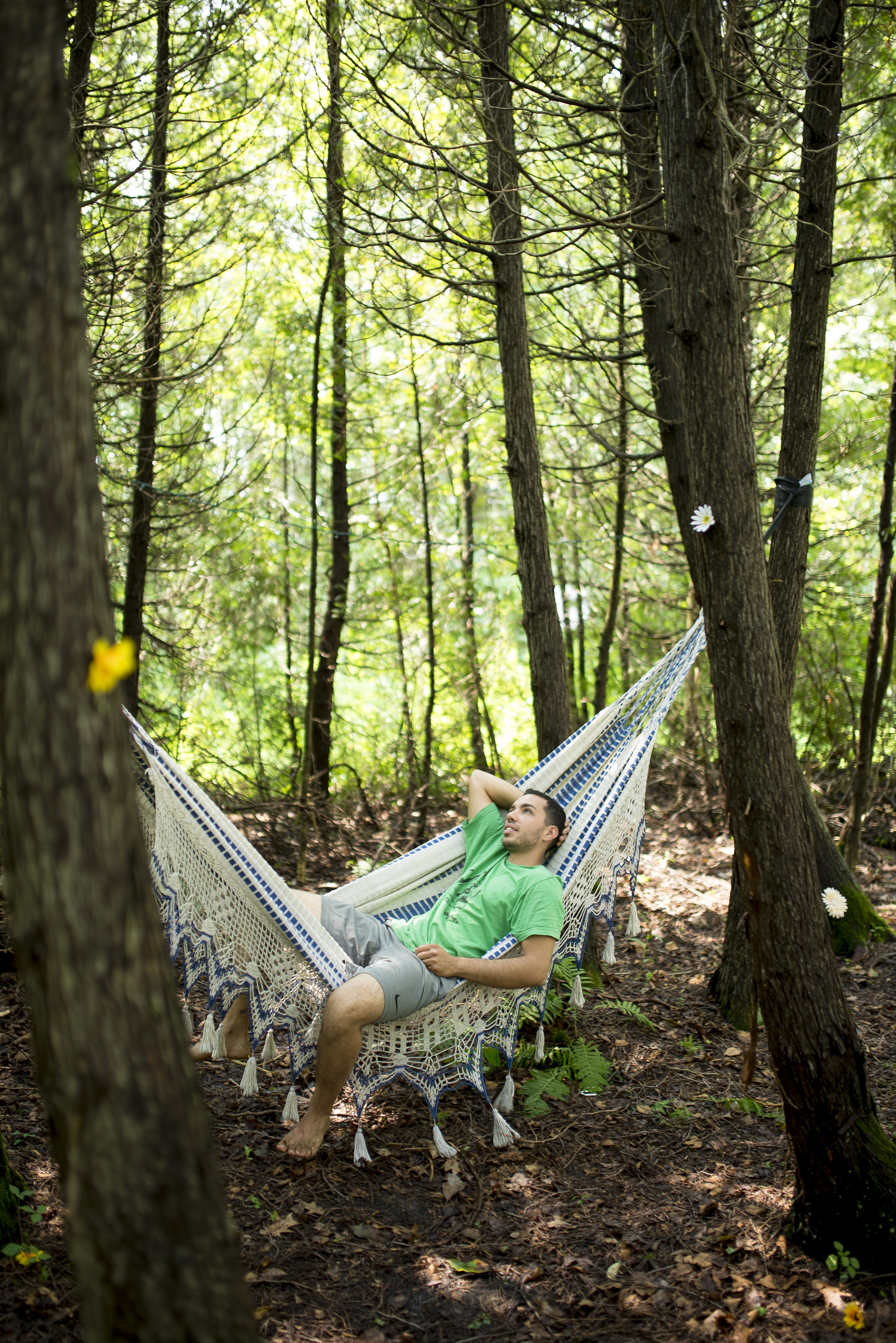 The dress code was both mine and Siya's favourite style of all…Boho-chic!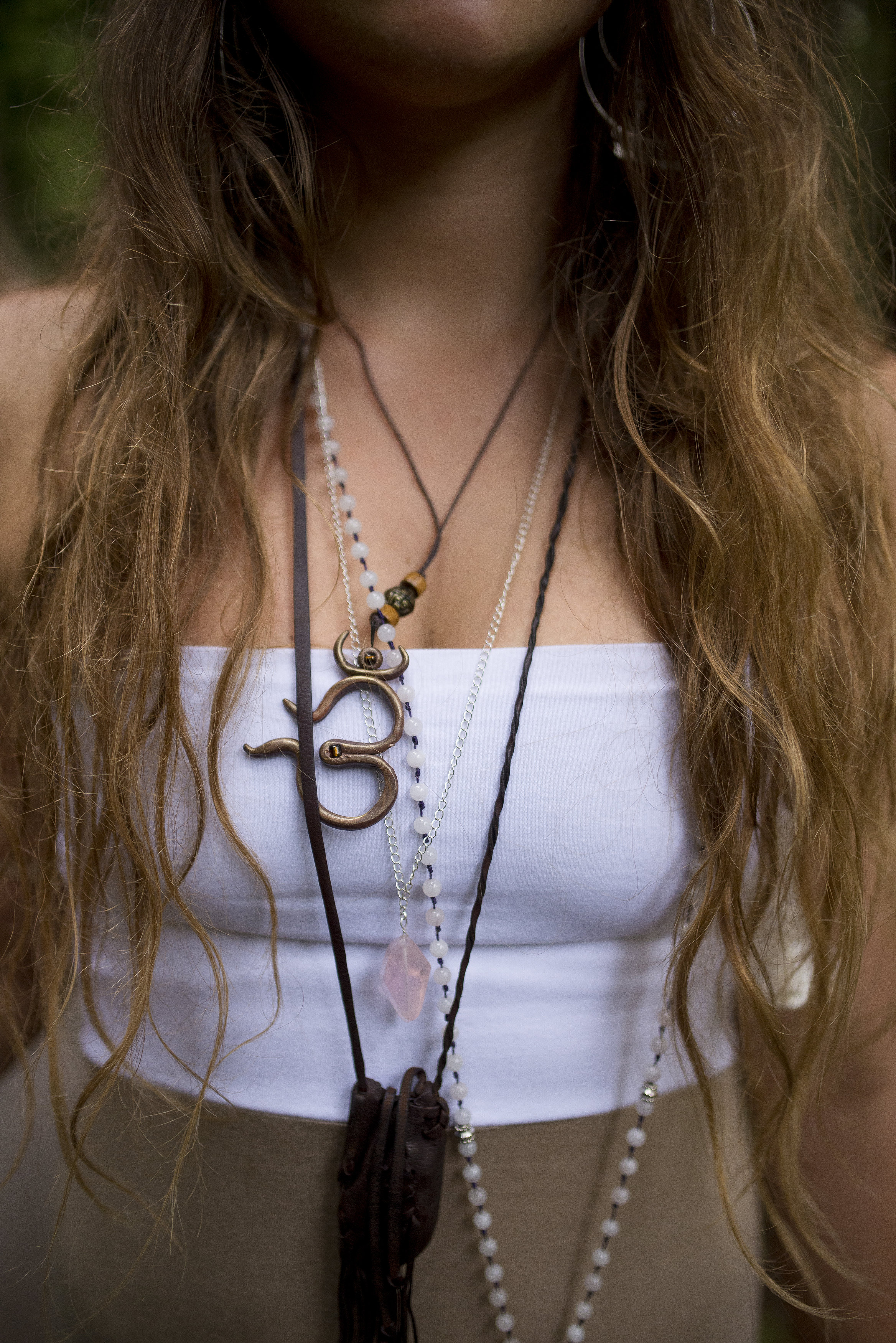 The wedding included not one but TWO enchanted forests! The first enchanted forest included a cookie bar, hammocks, dream catchers and of course, gnomes.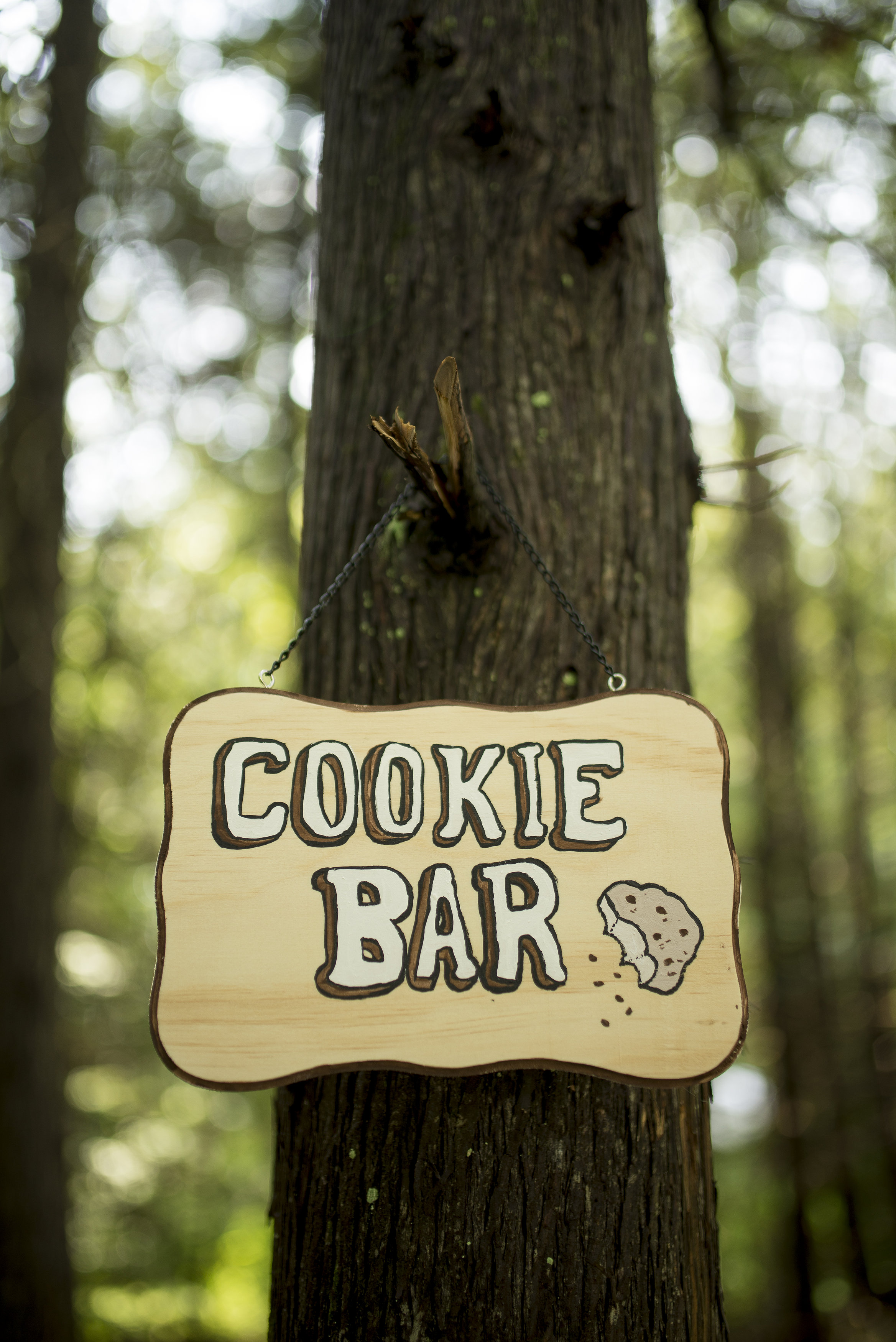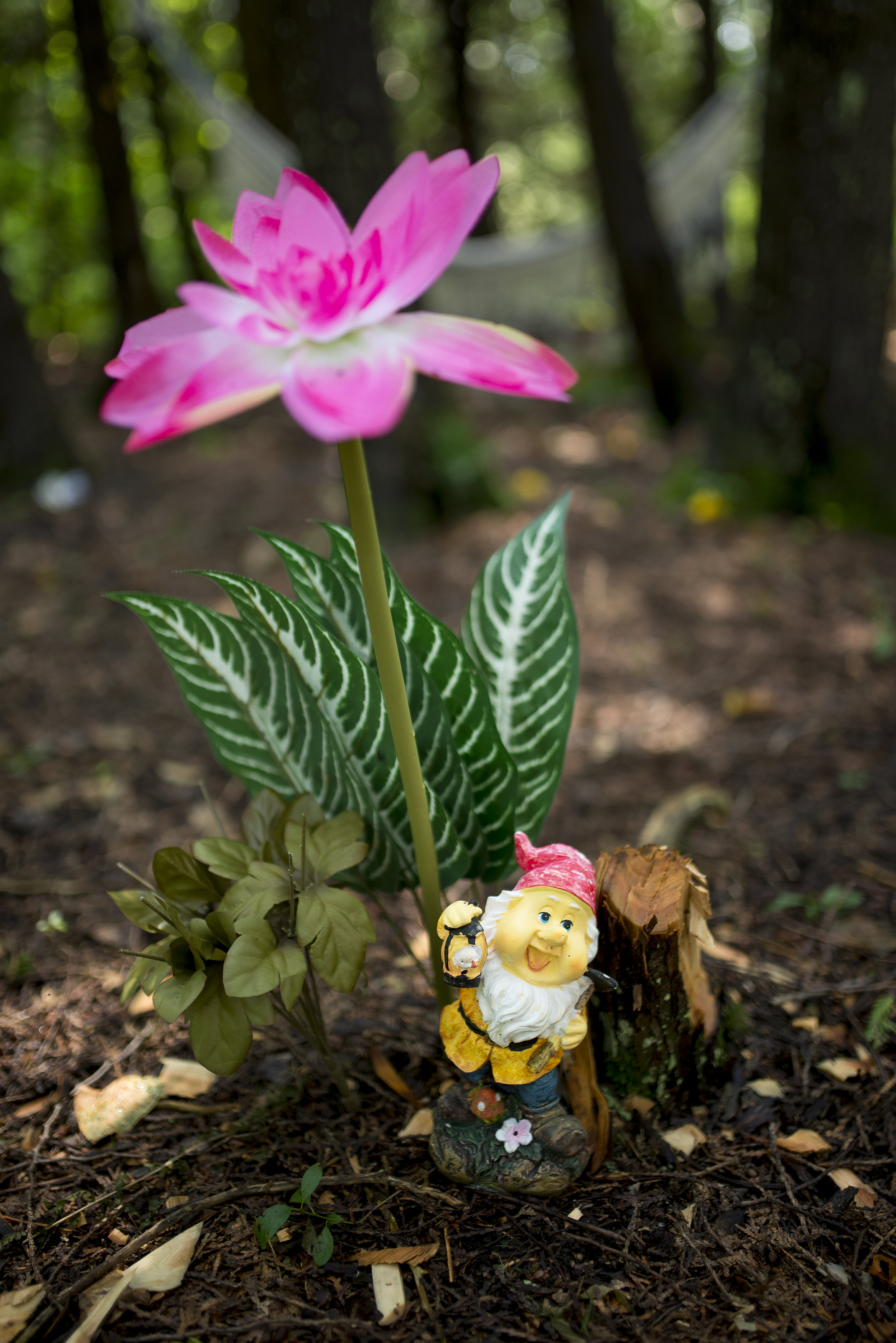 I promised myself that I wouldn't let anyone, except my mom, see my dress before the day of the wedding…including my bridesmaids. This made the dress reveal quite a moment!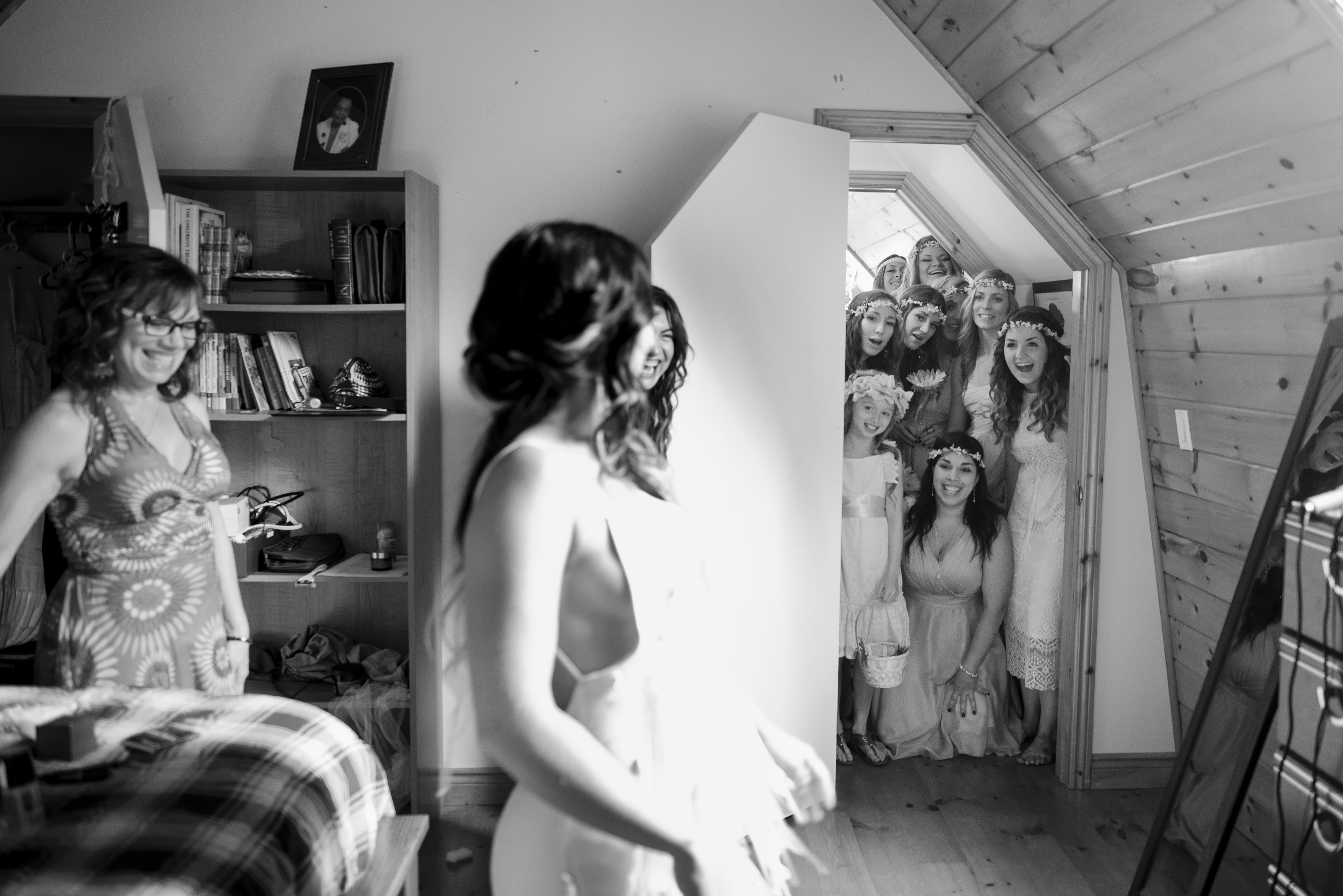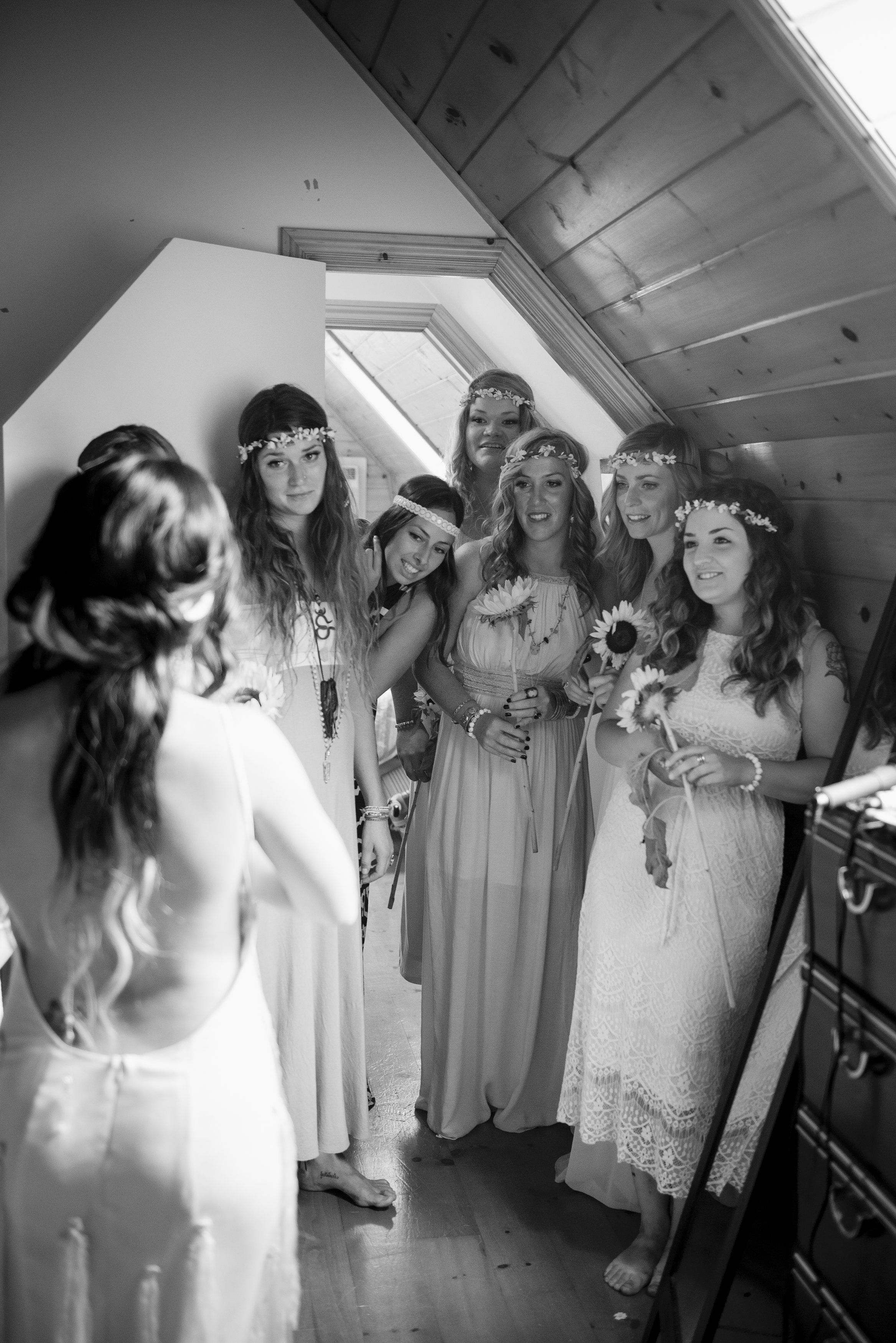 While the girls "ooed and awed," the boys played a game of "tackle Siya."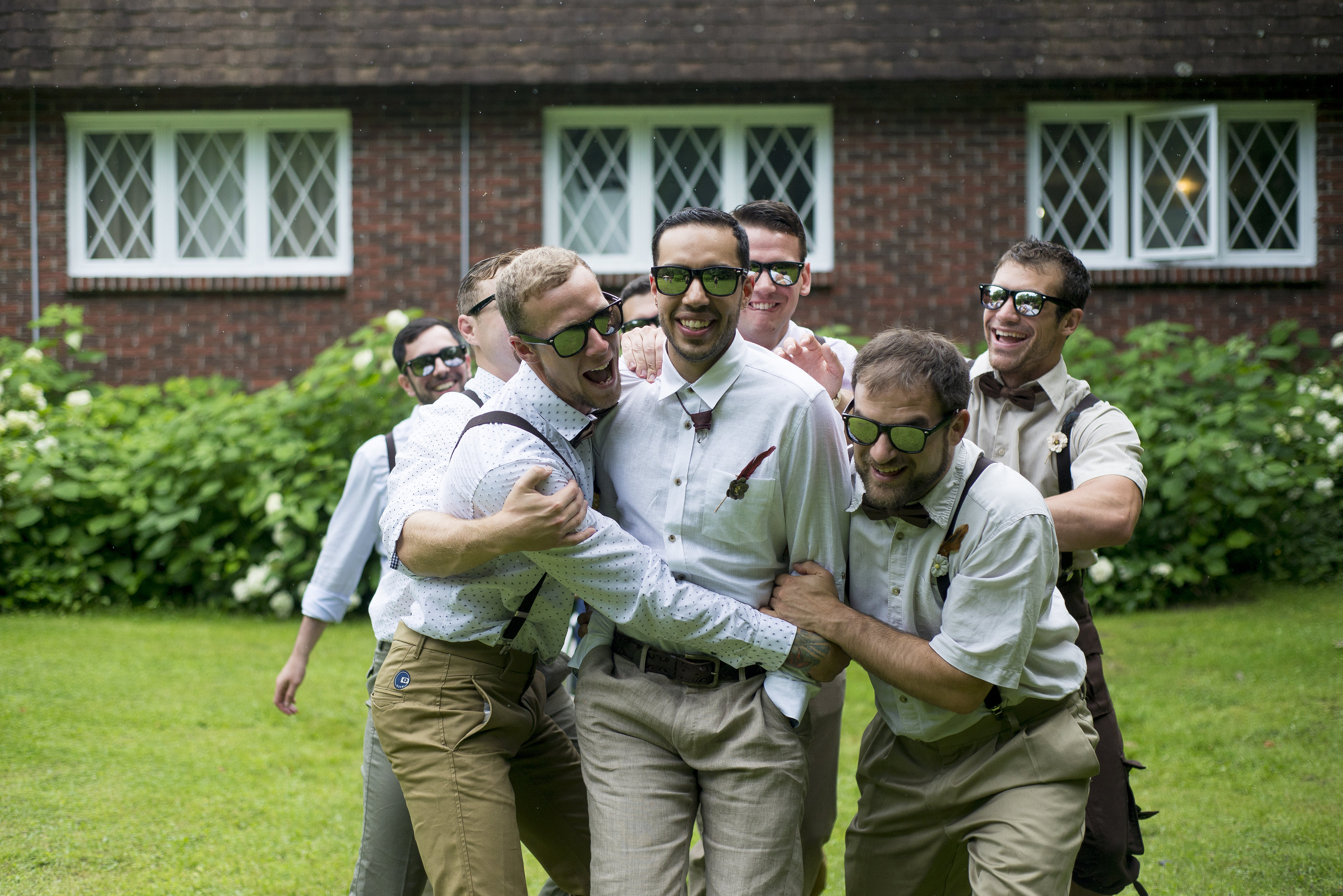 The also posed like true gentlemen for the camera.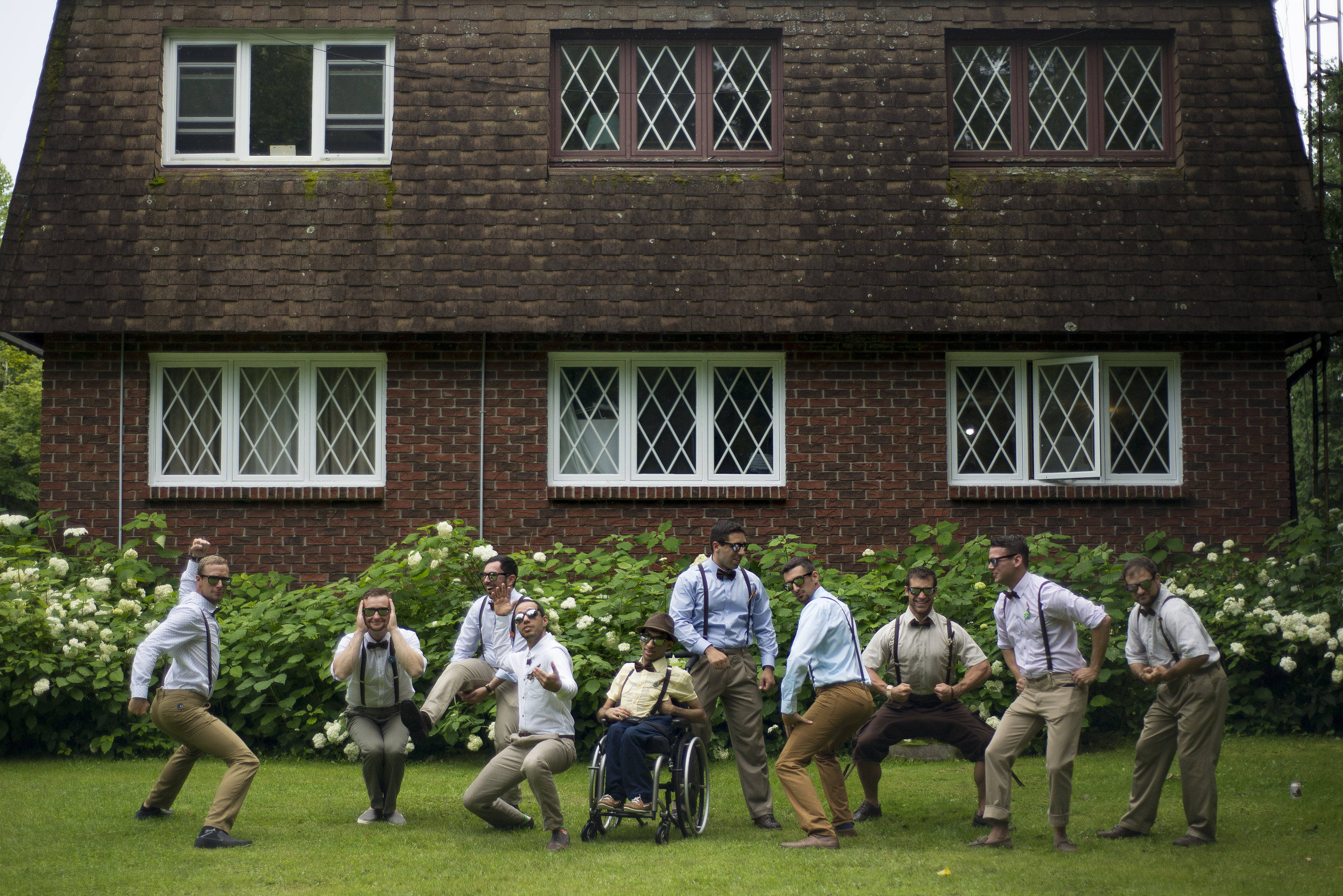 Siya and I didn't want to see each other all dressed up until the actual ceremony. This is us dolled up on opposite sides of the property.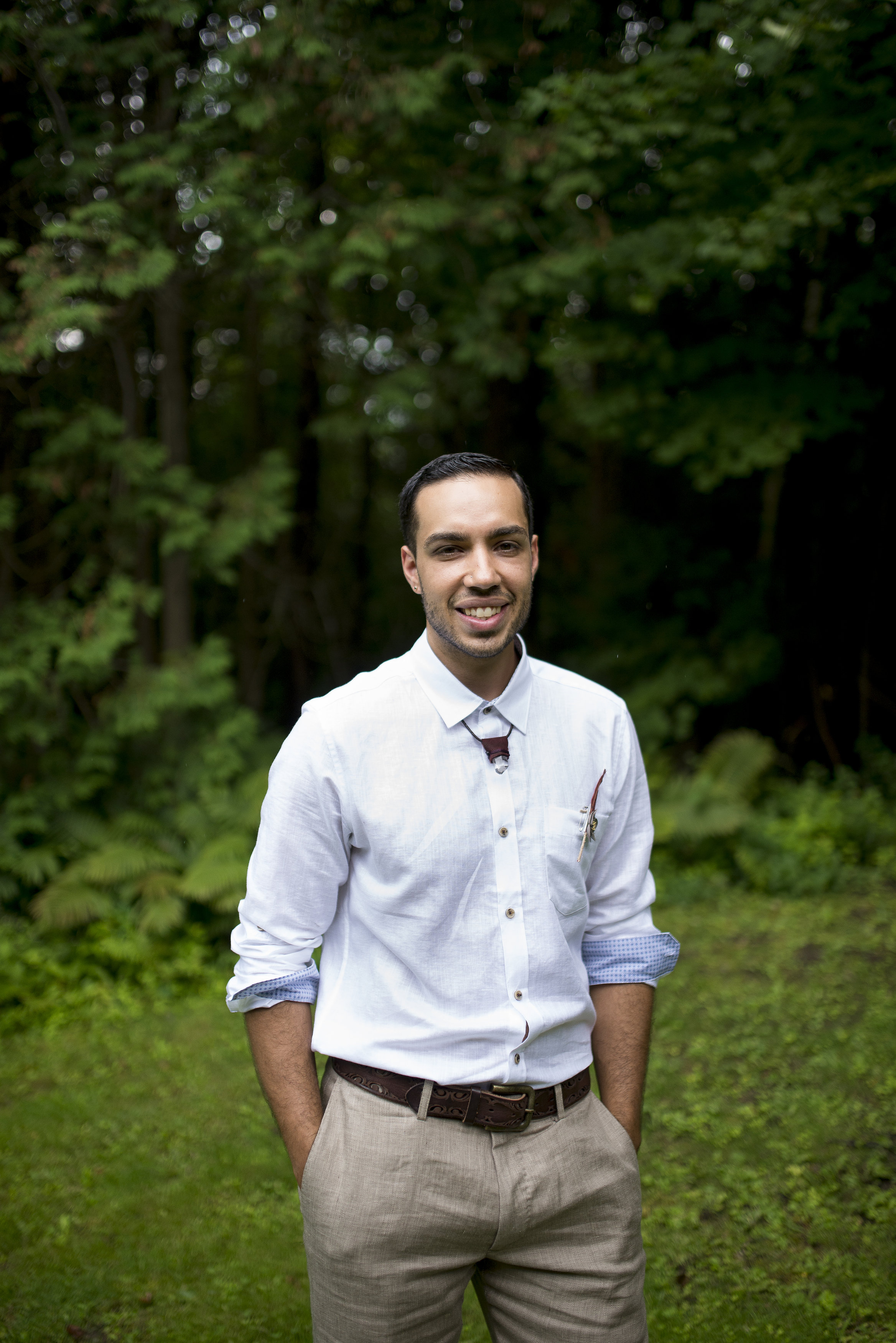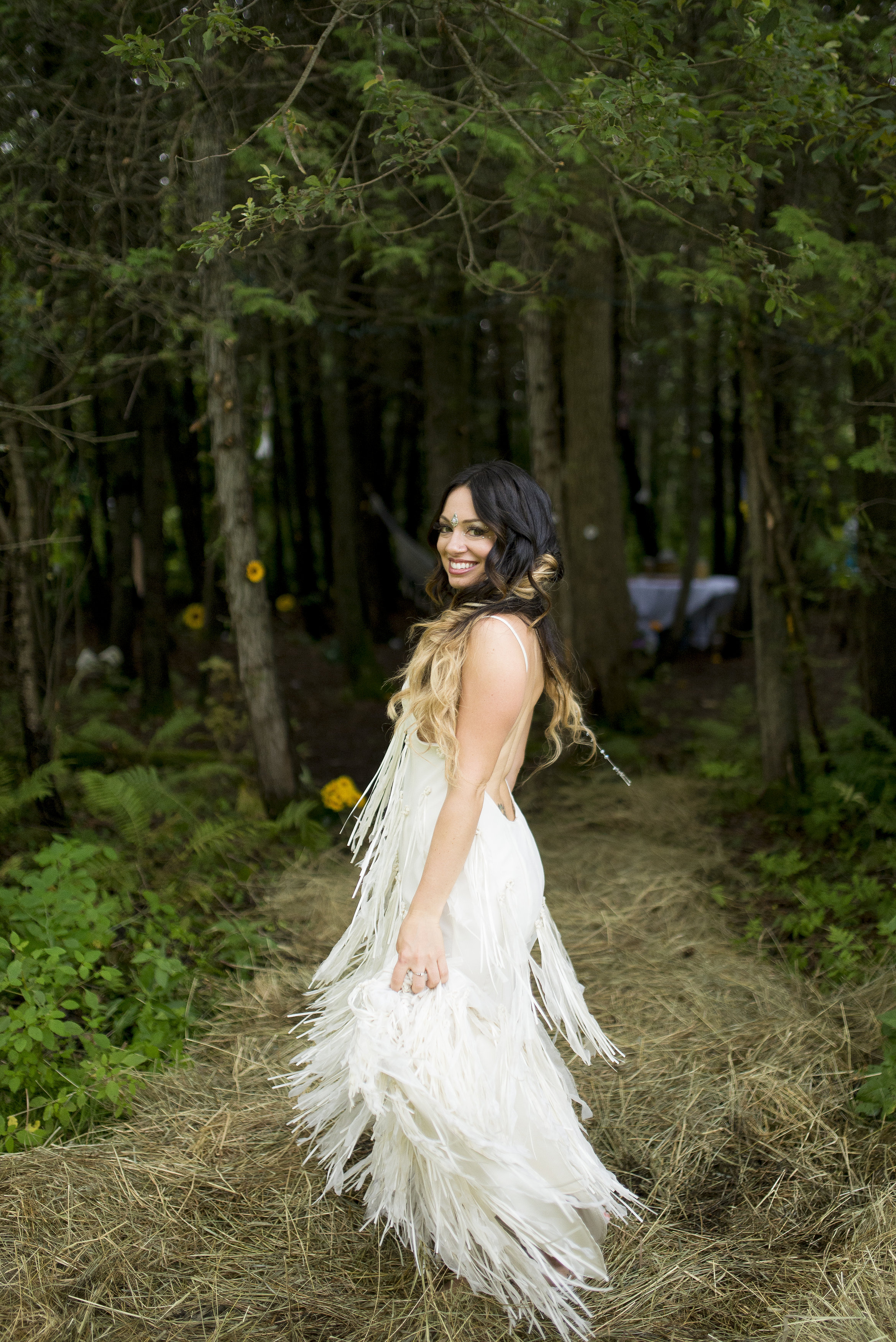 We had three ceremonies take place. The first one was held under a beautiful arbor constructed by myself, Siya's uncle Faro, my mother Rose and friend Megan. We made it using natural material that we found on the property and then the decorative details was done by my mom.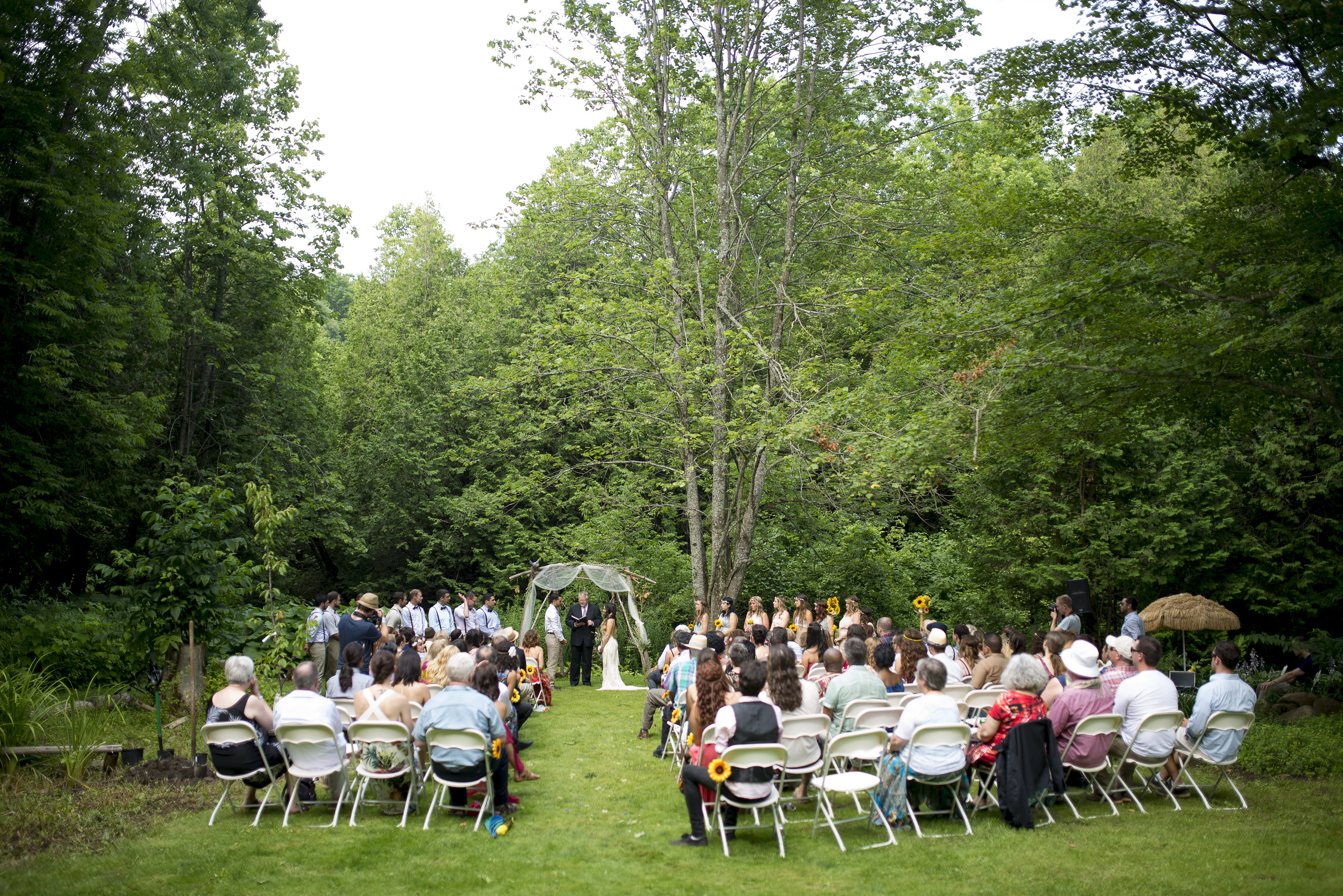 The beautiful song "Love Somebody" by Jason Mraz played as the entire wedding party, including myself, walked down the isle. I'll never forget the feeling of walking towards Siya alongside both of my parents. It felt so right.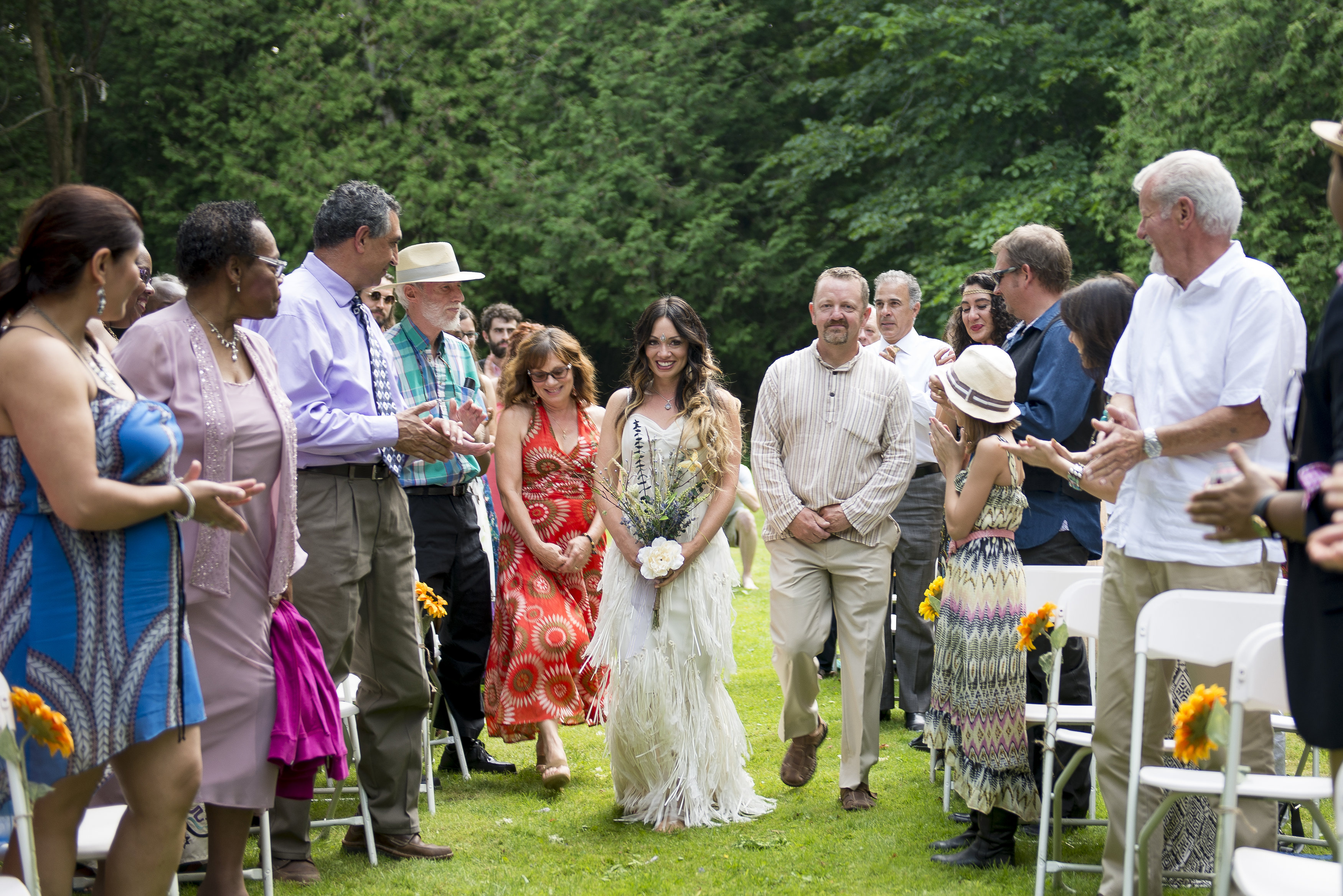 In between our vows, the wedding party participated in what's called "warming of the rings." Each groomsmen and bridesmaid took turns placing our wedding bands in their hands and transferring their energy, love and well wishes for Siya and I into them. This was one of my favourite moments of the entire day.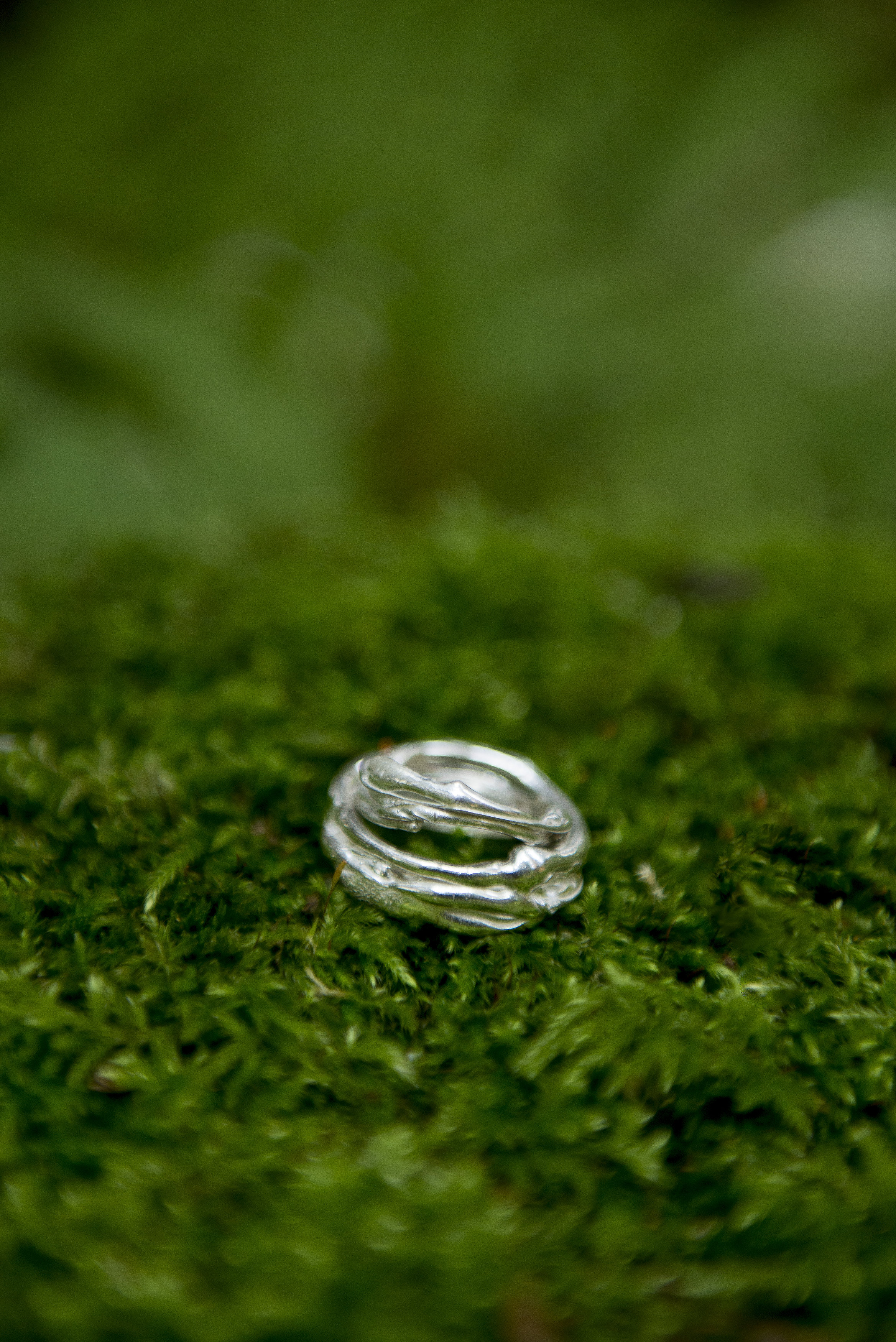 Next, myself, Siya and the wedding party planted two cherry trees to symbolize the beginning of the new chapter in our lives. As our marriage grows, so will these trees.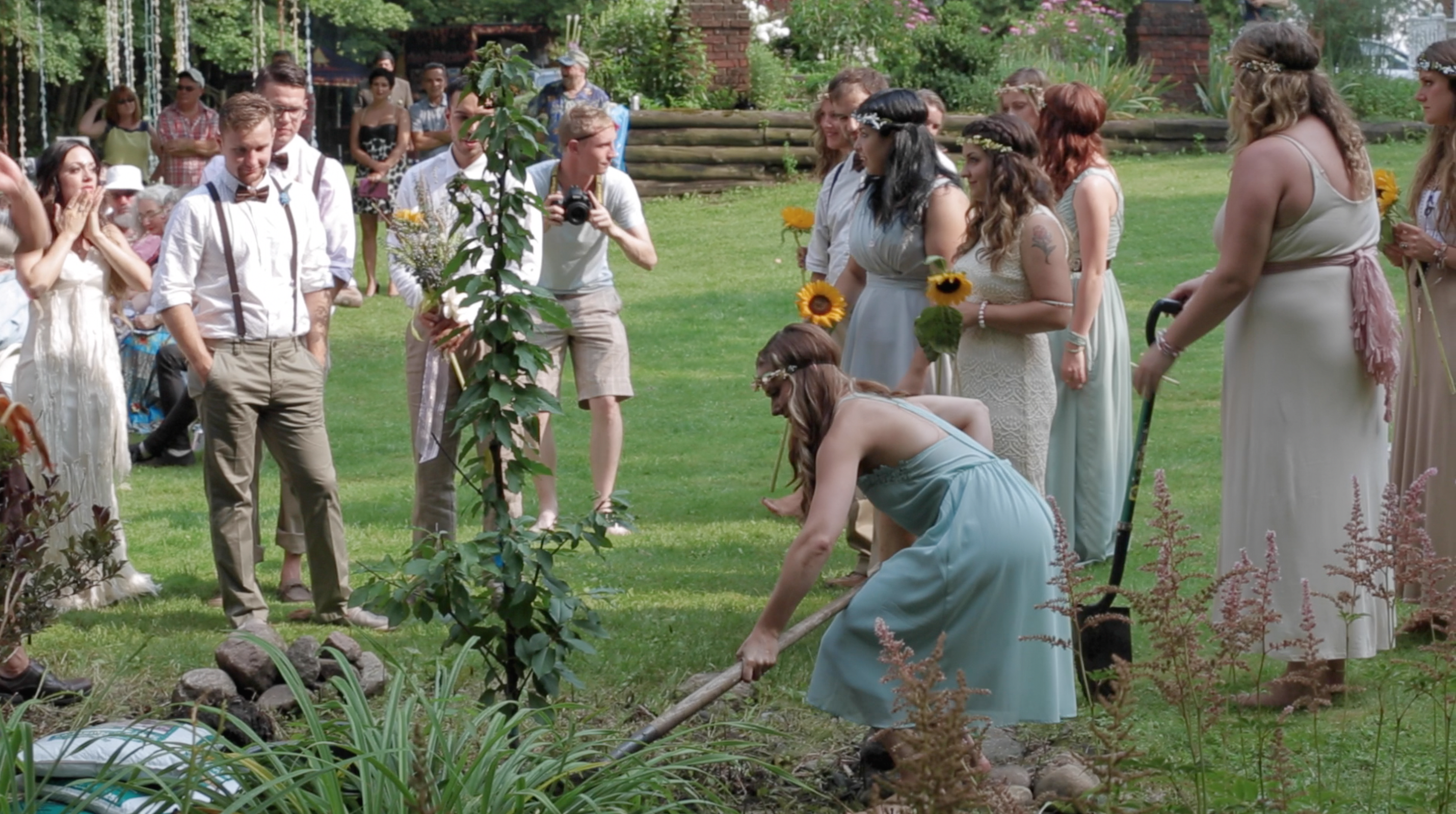 Since Siya's father's side is Jewish, right after the minister declared Siya and I husband and wife, Siya broke a glass under his foot. This resulted in the crowd cheering and yelling "MAZEL TOV!"
Why does the Jewish culture break a glass during the wedding ceremony?
There are several reasons as to why, but Siya's father told us that this glass was to symbolizes the shattering our past lives of single-hood and opening up the door to the next stage of our lives as a couple.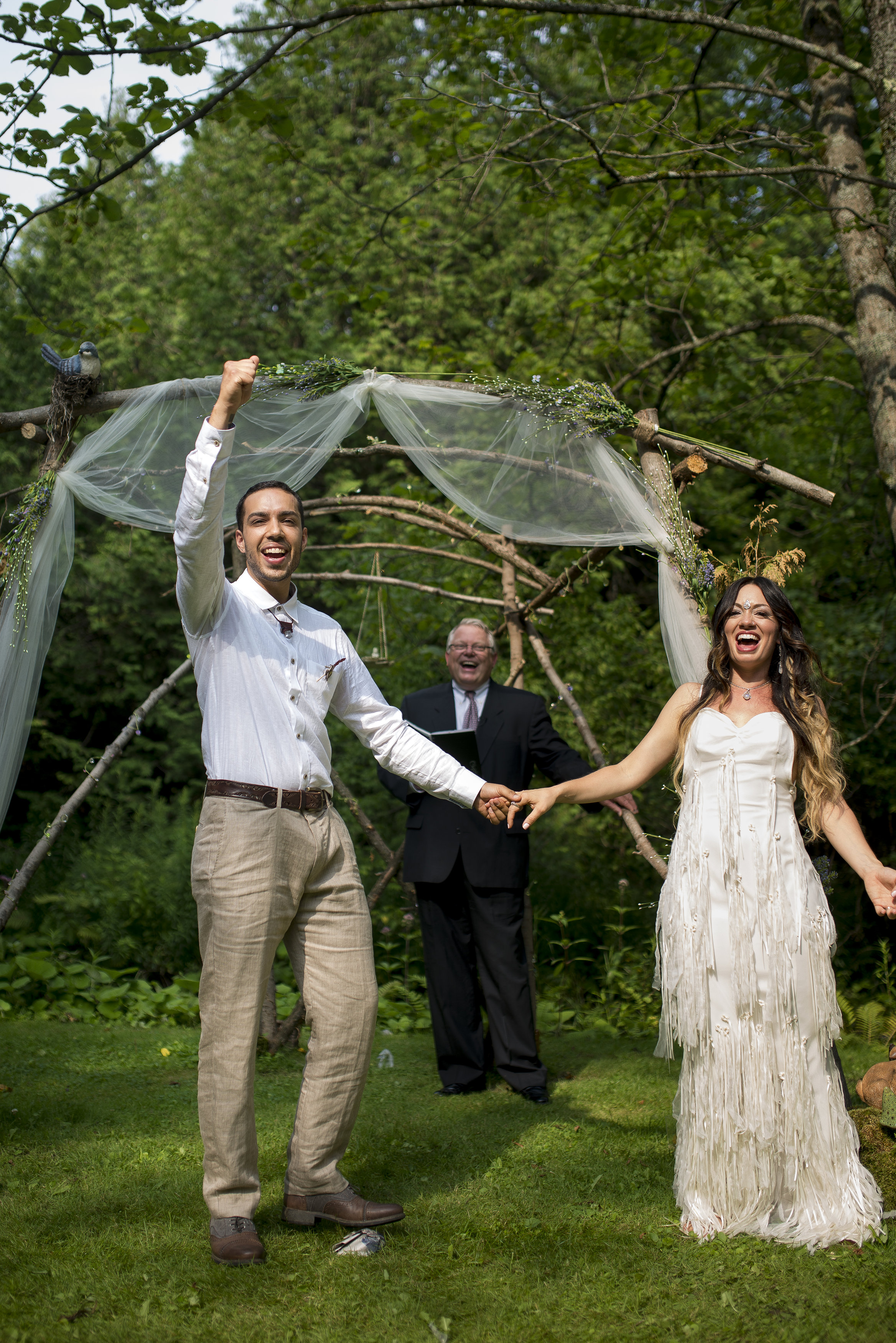 Siya's mother is Iranian, so the third ceremony we had was a Persian ceremony.  In short, a table is set up and decorated with items that each symbolize a healthy marriage. The bride and groom are then showered with gold that can be exchanged, if need be, during a financial crisis.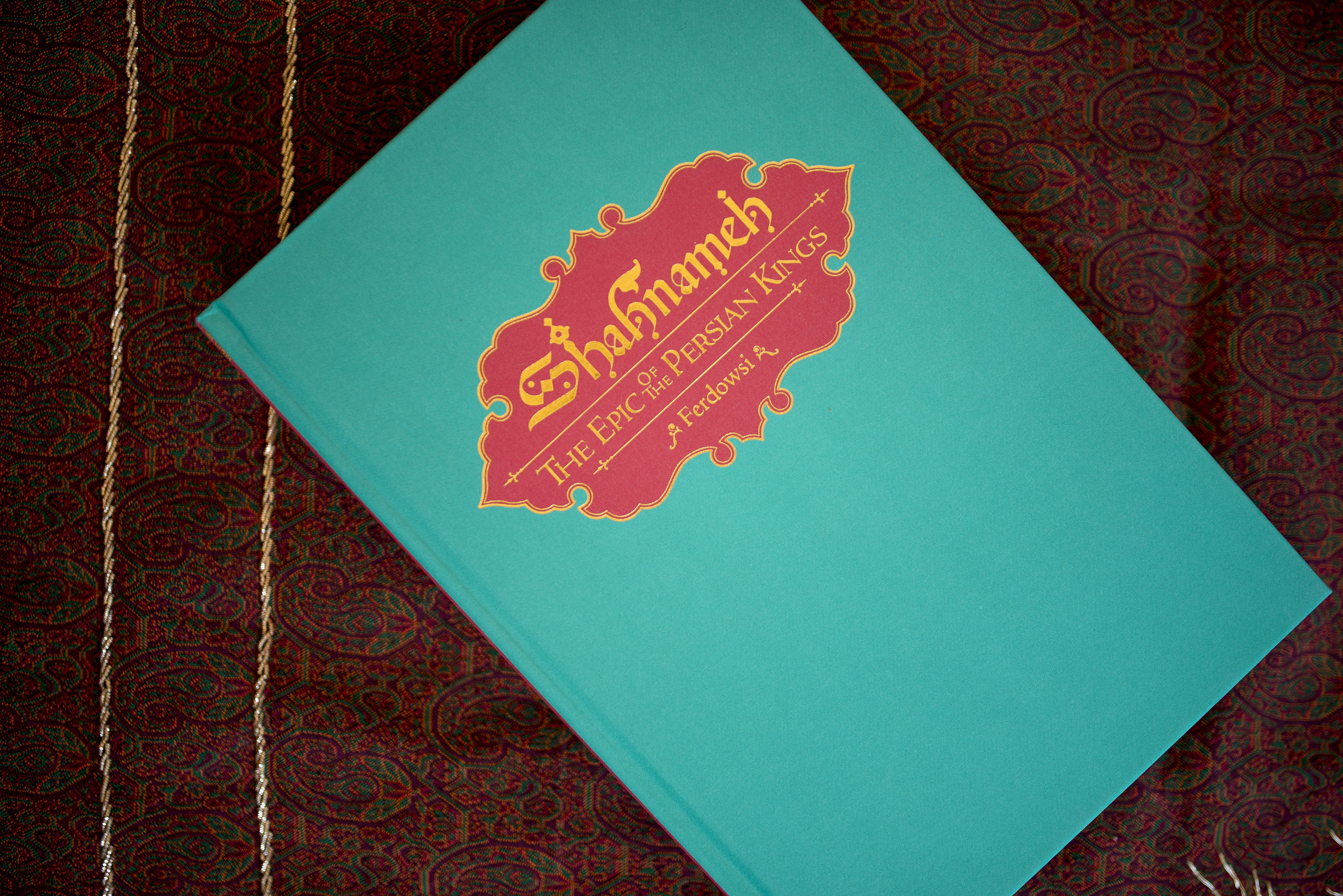 After the ceremonies, myself, Siya and the bridal party headed to the other enchanted forest for our photo shoot with the extremely talented Sara Stankiewicz of Sarunia Photography.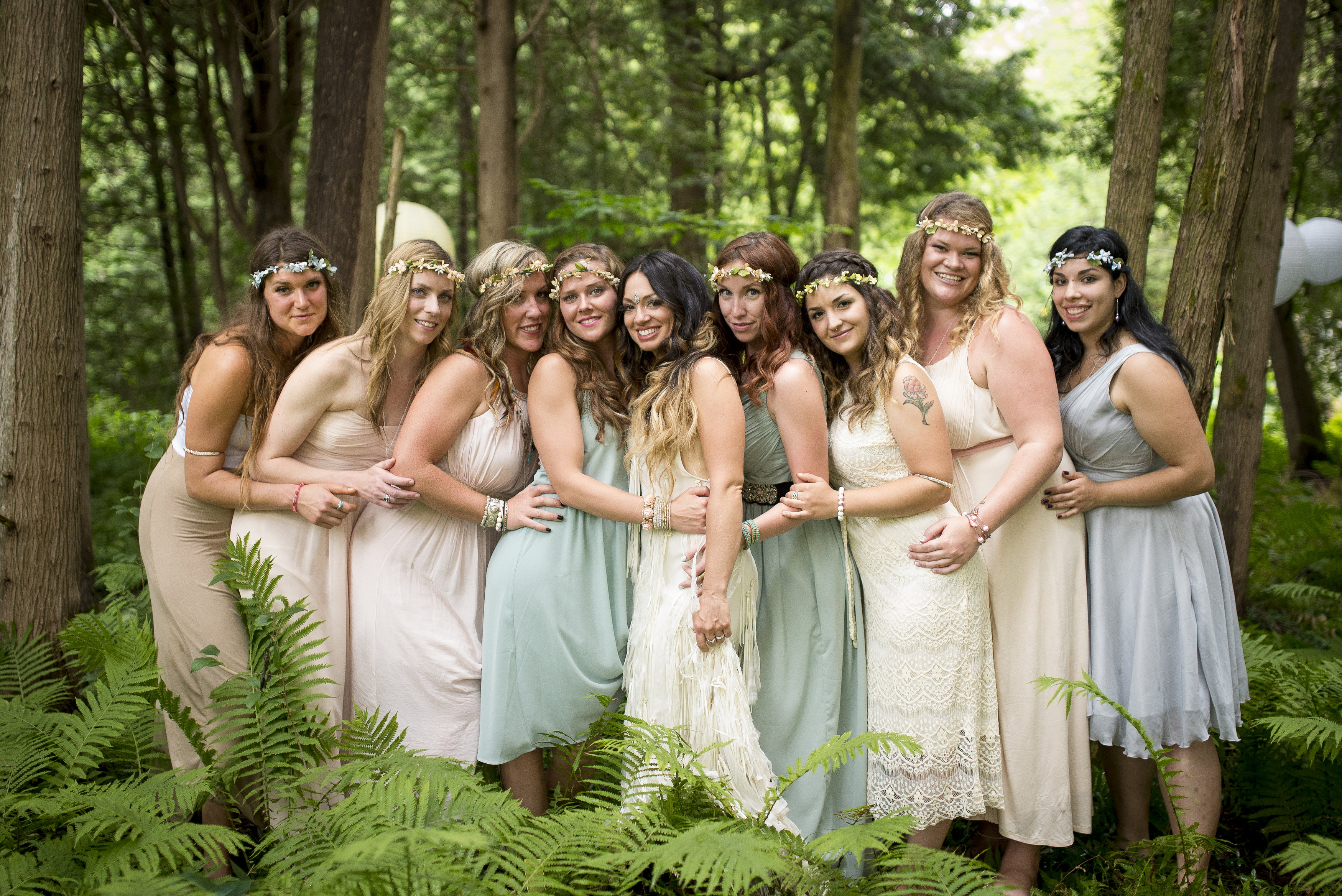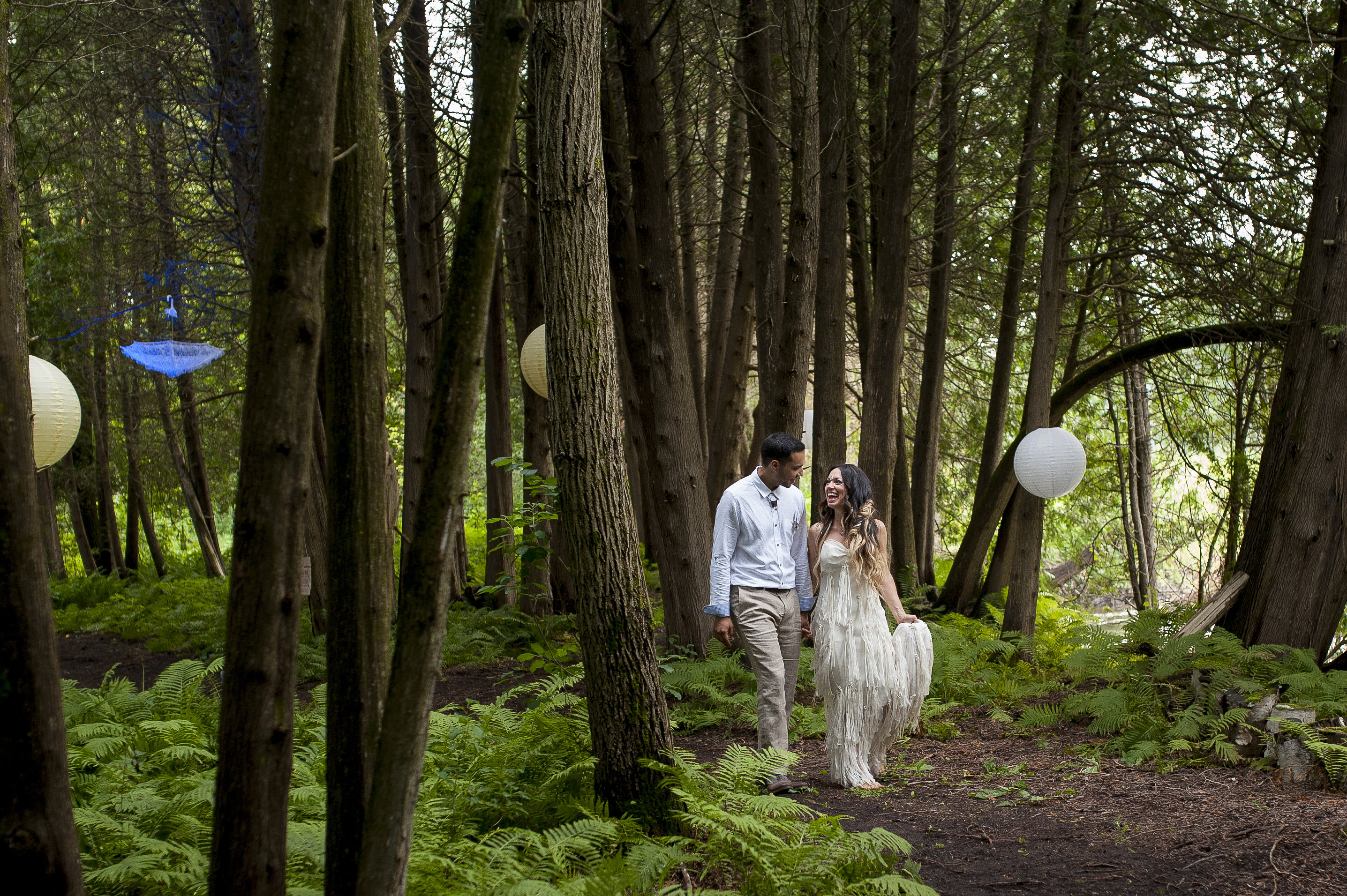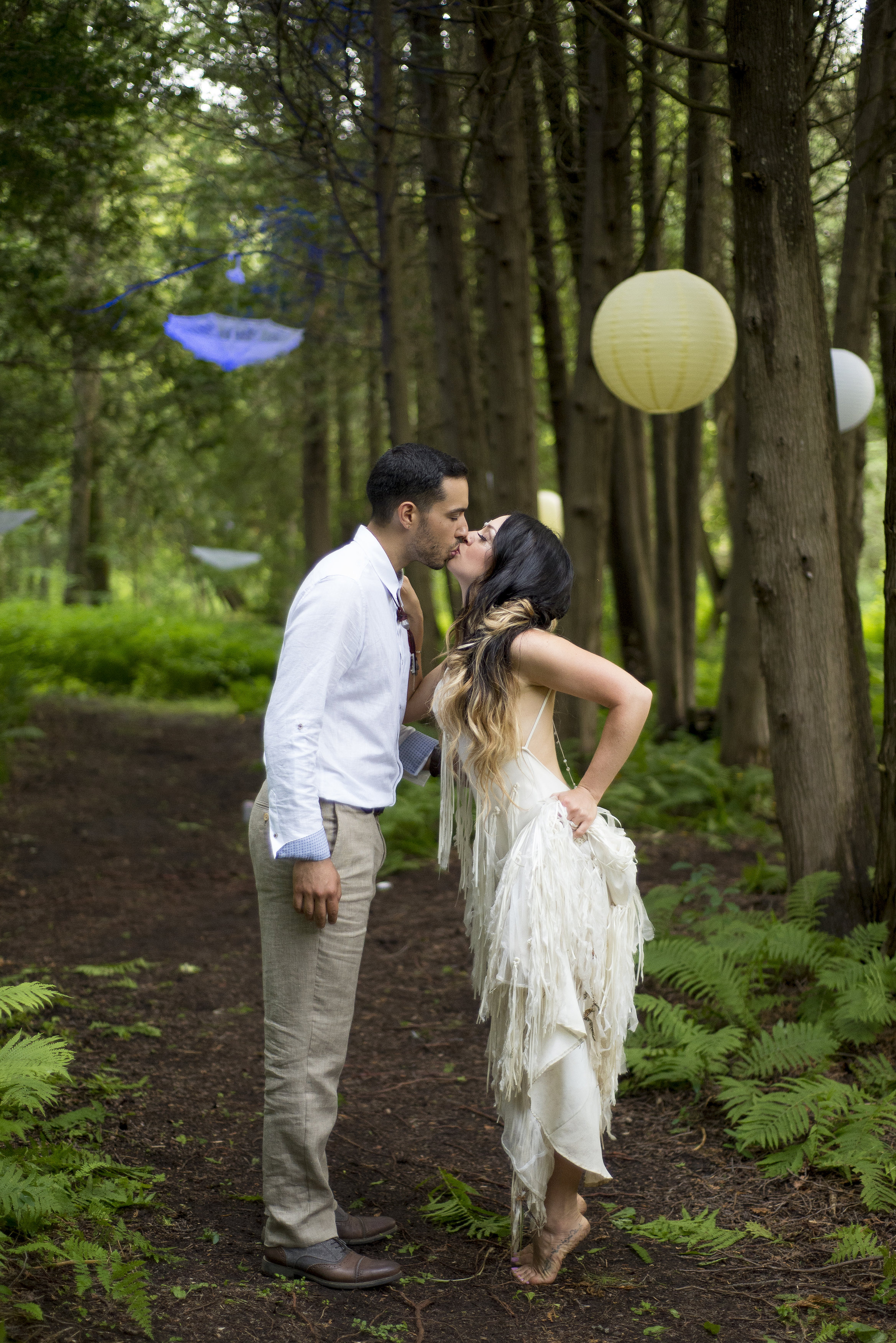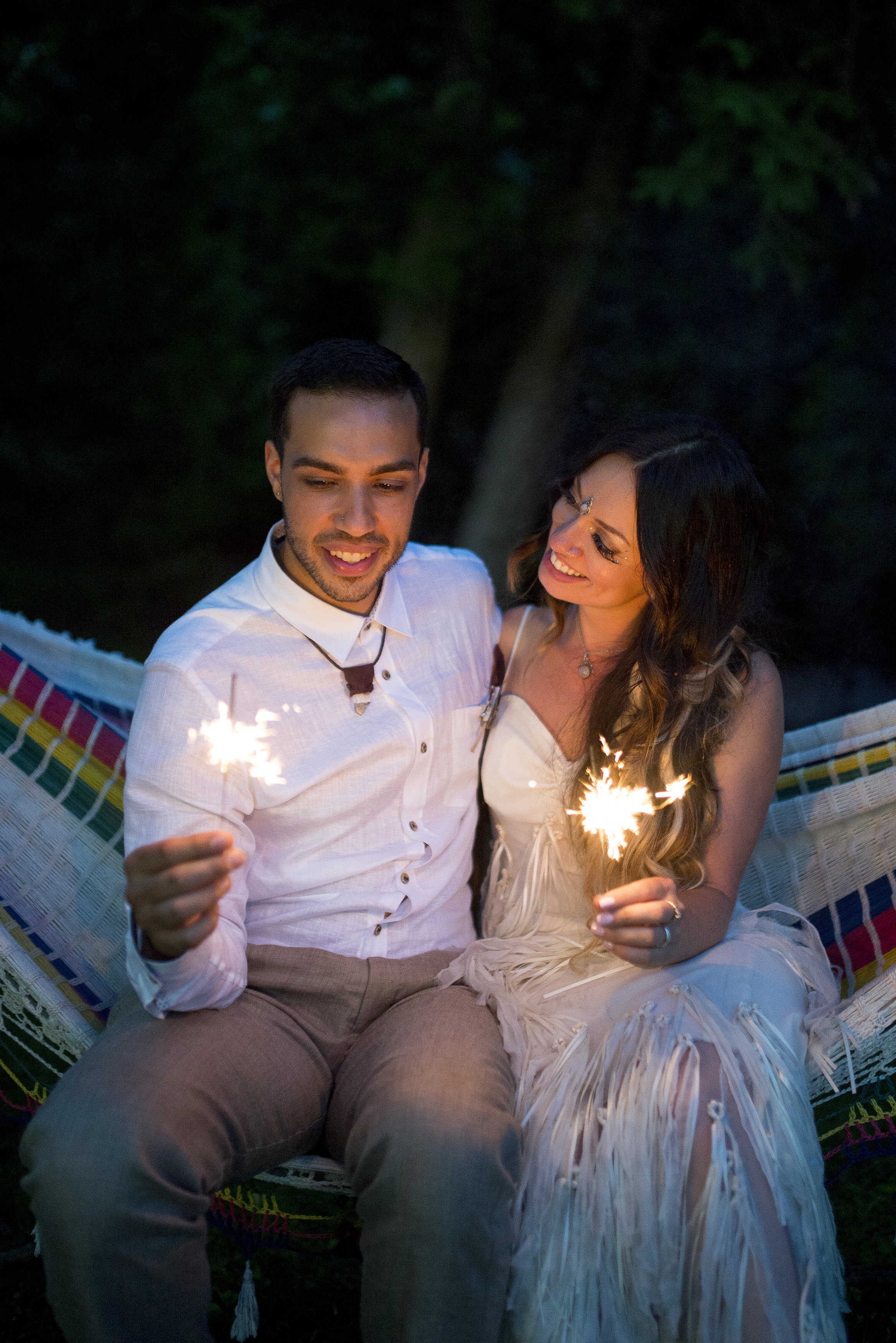 Then came time for eating, speeches, Chinese lanterns and dancing…lots and lots of dancing!
We had a BBQ catering service serve up delicious chicken breasts, hamburgers, sausages and veggie burgers. We also had tables full of various salads and Persian food including kebab and rice. On top of that, we had a fruit, nuts, s'mores and candy station. Of course, the party would not be complete without an open bar!
All of the speeches were so beautiful and truly represented the love we have within our group of friends and family.
For our first dance, we had our good friends and extremely talented musicians Nicole and Sam, sing "Lucky" by Jason Mraz.
Our other good friend, bridesmaid and talented artist Nikki Lemonbeat, along with another friend Andrew, performed a very special song between my mom and I. That song they performed was "Somewhere Over the Rainbow," which my mom and I always sang together growing up.
Another favourite moment of the night was dancing with my dad to "I Loved Her First" by Heartland.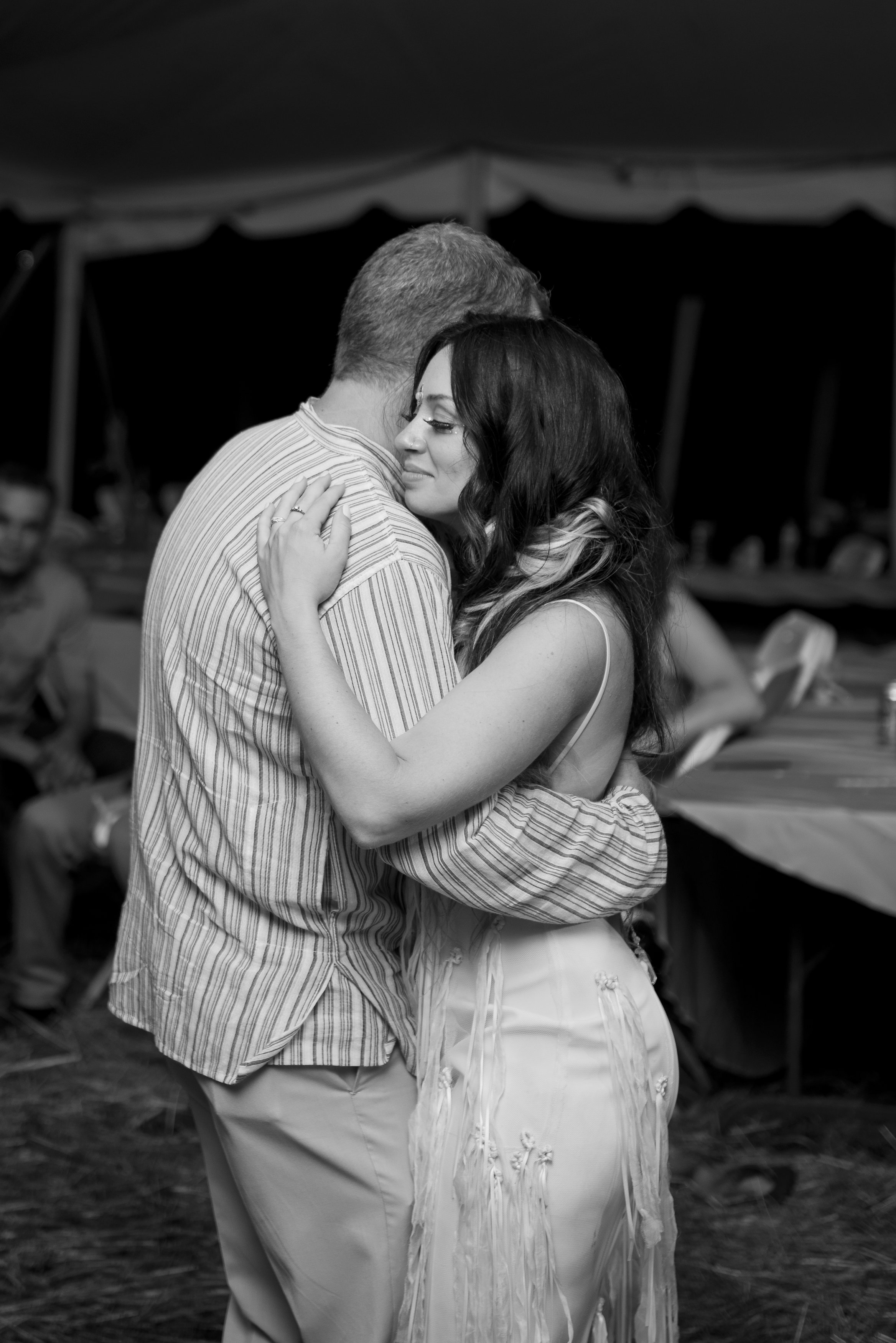 Siya and his mom decided to switch things up a bit and moved their booties to Shakira's "Hips Don't Lie."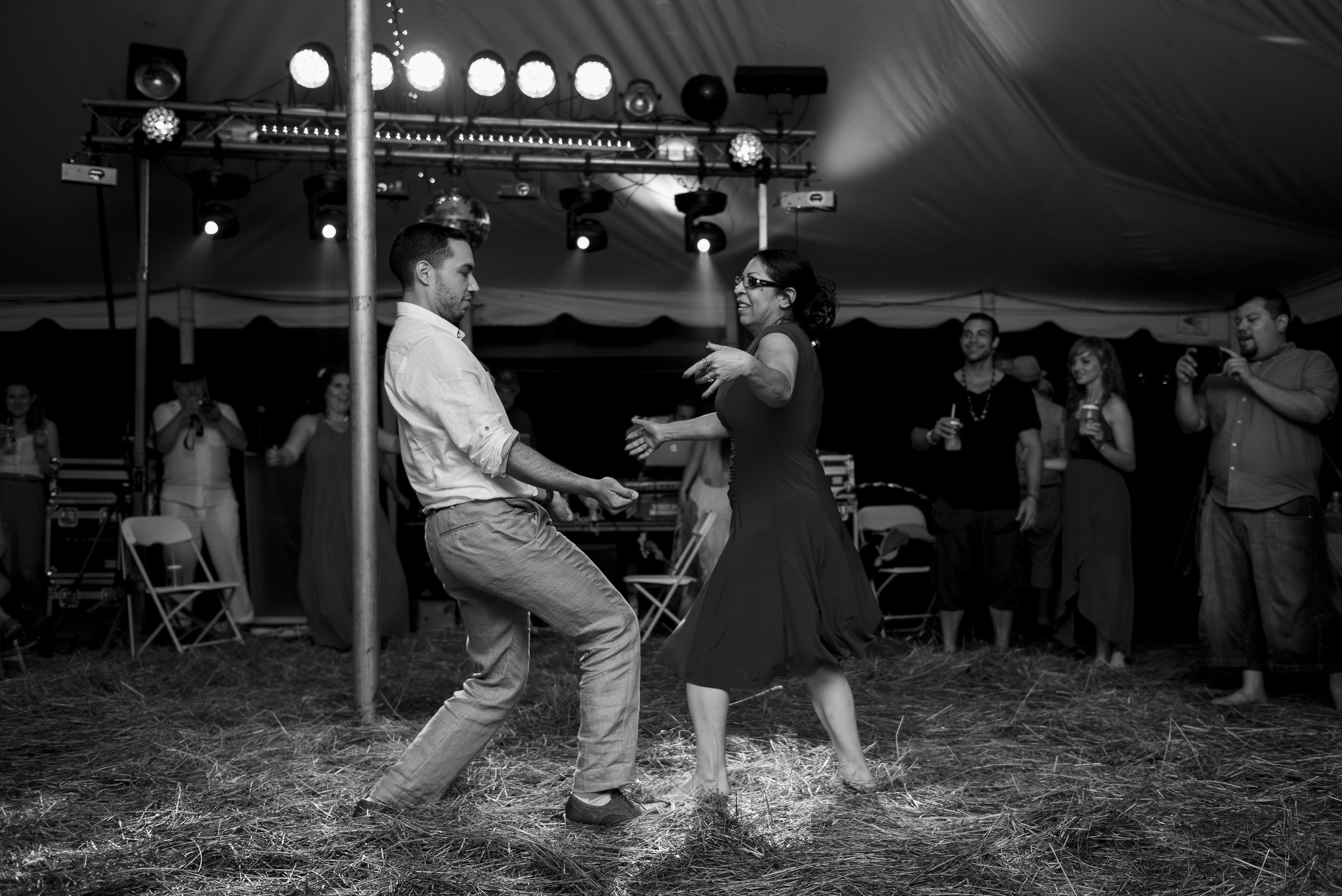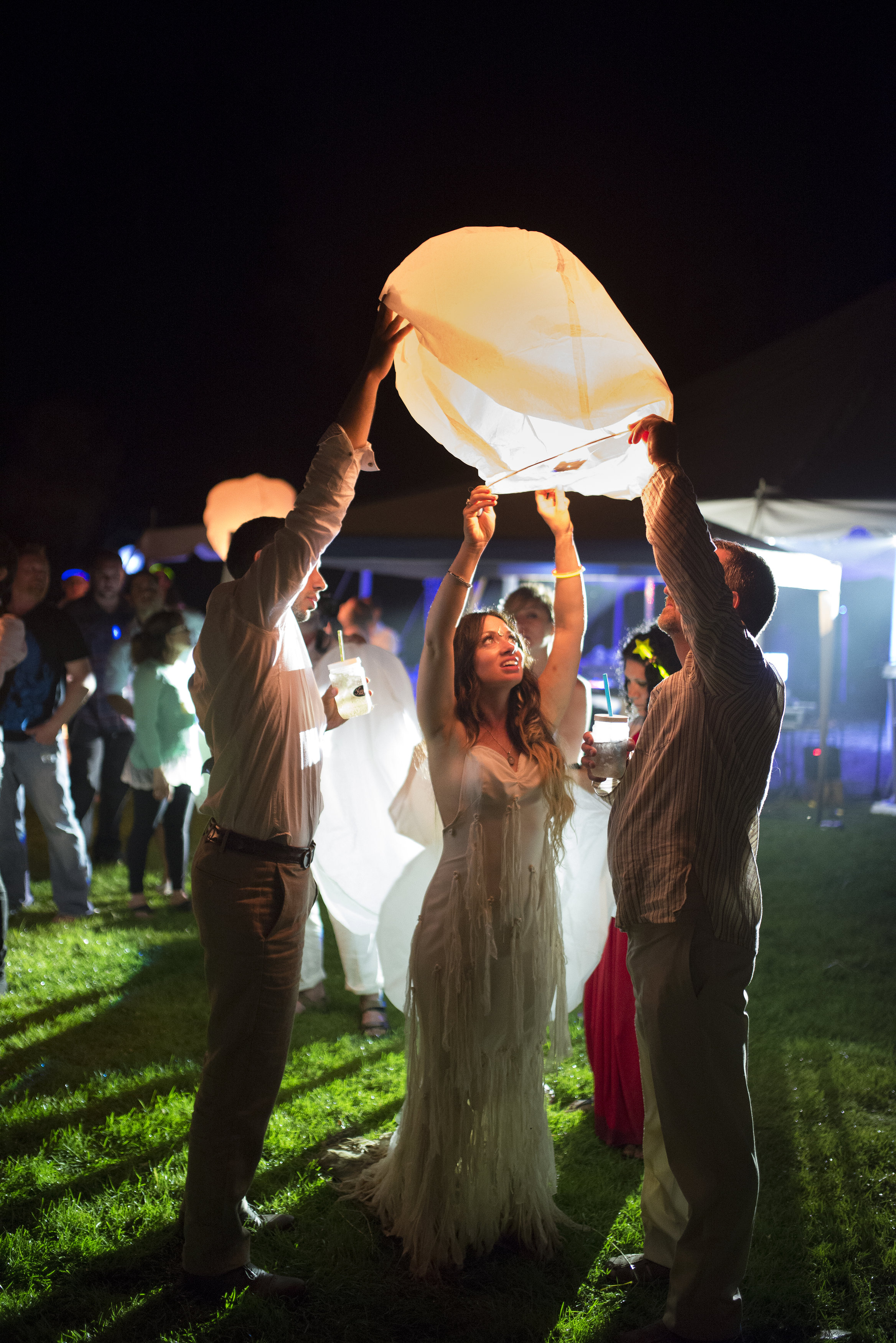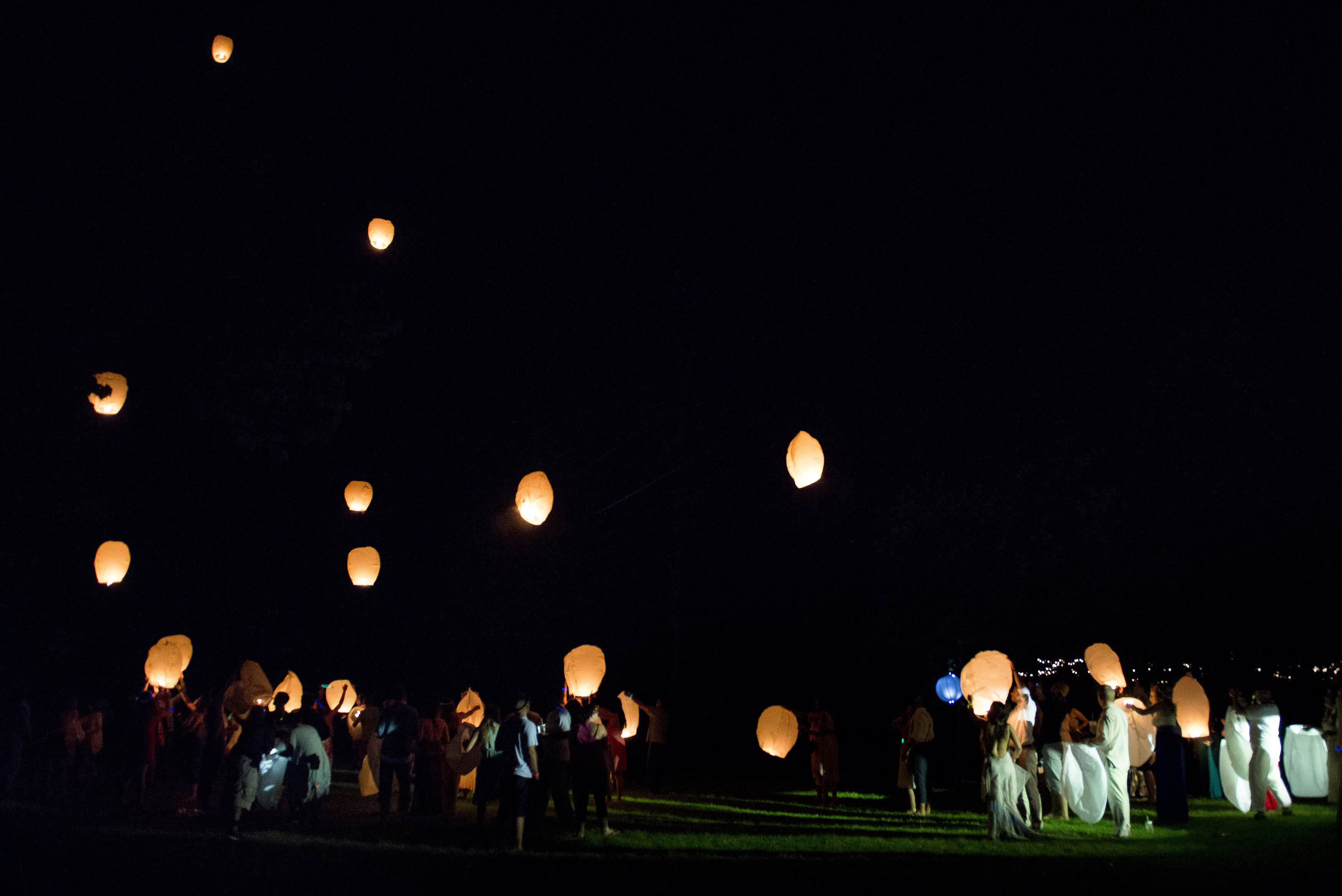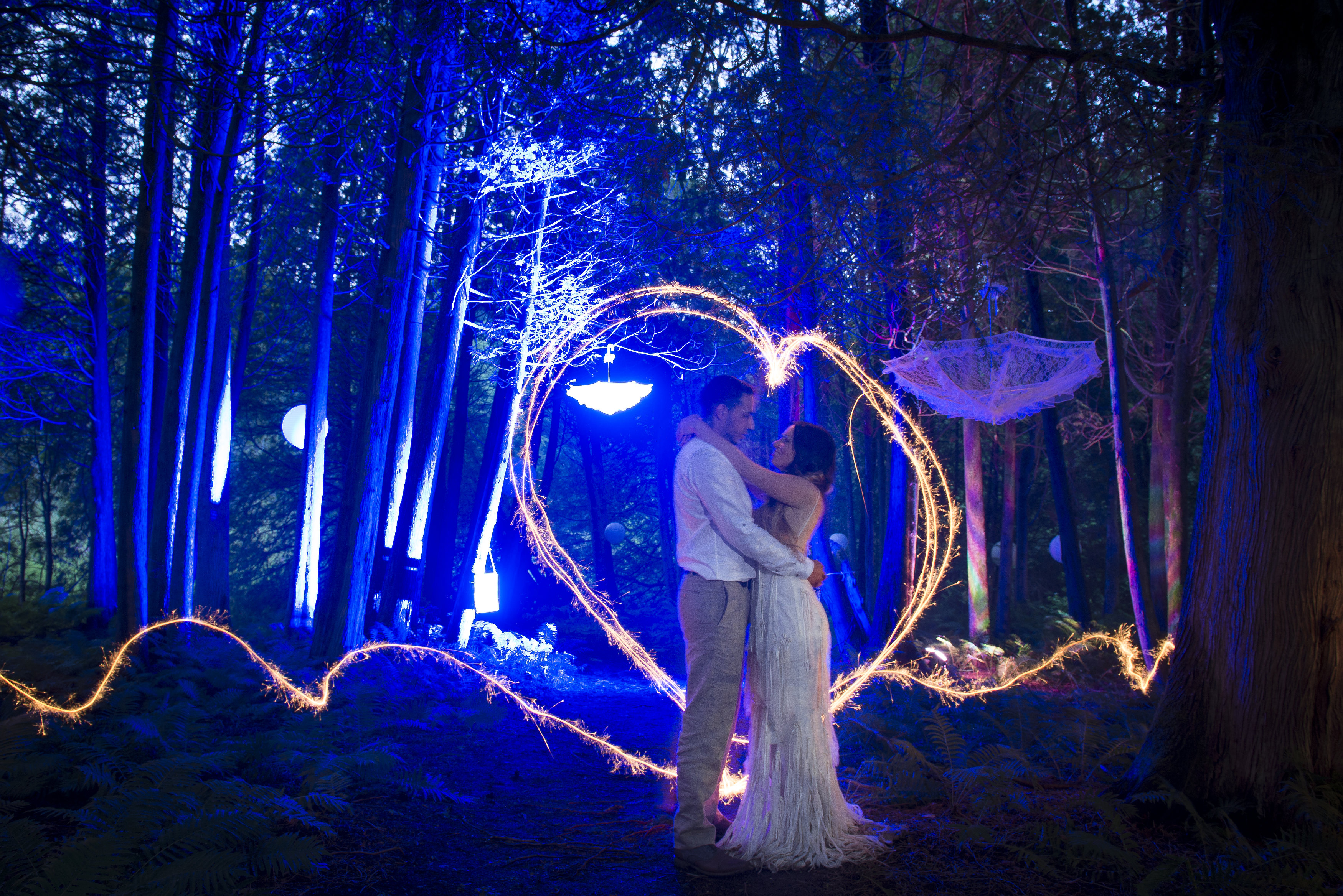 I am so unbelievably lucky to have the people in my life that I do. I believe that you attract what you put out and EVERY MEMBER from our group of friends, or what we like to call "tribe," radiates positivity, love, kindness, openness, understanding and inspiration. As a result, we are always bouncing these traits off of each other. Everyone who met each other for the first time that day welcomed each other with open arms. Everyone laughed, danced and hugged each other the entire night. It was the most beautiful experience I've ever been part of.
A special thank you to Mike Corey of Kick the Grind, who filmed the beautiful footage you saw in this video. The editing was done by Siya and I.
I also want to say thank you to YOU GUYS! Siya and I received so many beautiful well wishes from you on the day our wedding, and I'm so grateful to have you in my life. Thank you! xoxo