Experiencing Lapland, Finland during the summer months is refreshing. Siya and I spent 10 days travelling around Finland, and filming every step of the way, during the month of July, 7 of those days which were spent in Lapland. It's easy to find yourself surrounded by the beauties of nature with only the sounds of bugs and wind in the trees to listen to as you breathe in the clean crisp air. During the summer months in Finland, especially in June and July, a natural phenomenon called Midnight Sun takes place. This is when the sun stays above the horizon for over 70 consecutive days. For those who have never experienced 24-hour daylight, it can be a bit of a struggle to get a good nights rest. However, this extra daylight gives travellers an opportunity to appreciate the spectacular views that Lapland has to offer. Take a look…
Backyard view from the home of Mrs. Pirkko Mäkelä-Haapalinna
During our stay in Kemijärvi, Siya and I spent an evening at the home of Finnish artist Mrs. Pirkko Mäkelä-Haapalinna. Her and her husband offer a unique program that includes a fabulous 3-course dinner, which we ate on her very lovely front porch, followed by a tour of Pirkko's art studio. However, the most memorable part of my visit was spending time in her backyard. When Pirkko told me that most of her inspiration comes from marvelling at her backyard, I completely understood why. The combination of the greenery, bright flowers, dancing clouds and still lake is enough to make you want to stay a while. When you combine that with the peaceful sounds of nature and sweet smell the fresh wipes under your nose, you'll never want to leave.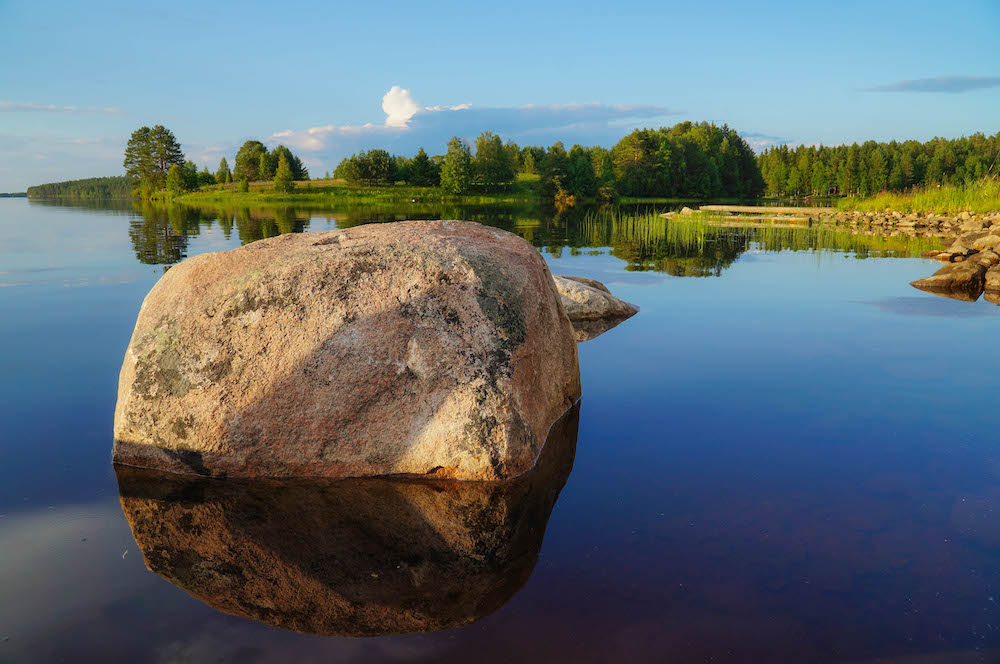 Pyhä-Luosto National
Another place to experience magnificent landscapes, stunning natural features and peaceful sounds from nature is at Pyhä-Luosto National Park. Located beside Pyhä and Luosto tourist centres, Pyhä-Luosto National Park is a great place to take a morning jog, afternoon hike or evening picnic. Whichever you choose, don't forget to stop for a second to really take in your surroundings and even get a little goofy with nature.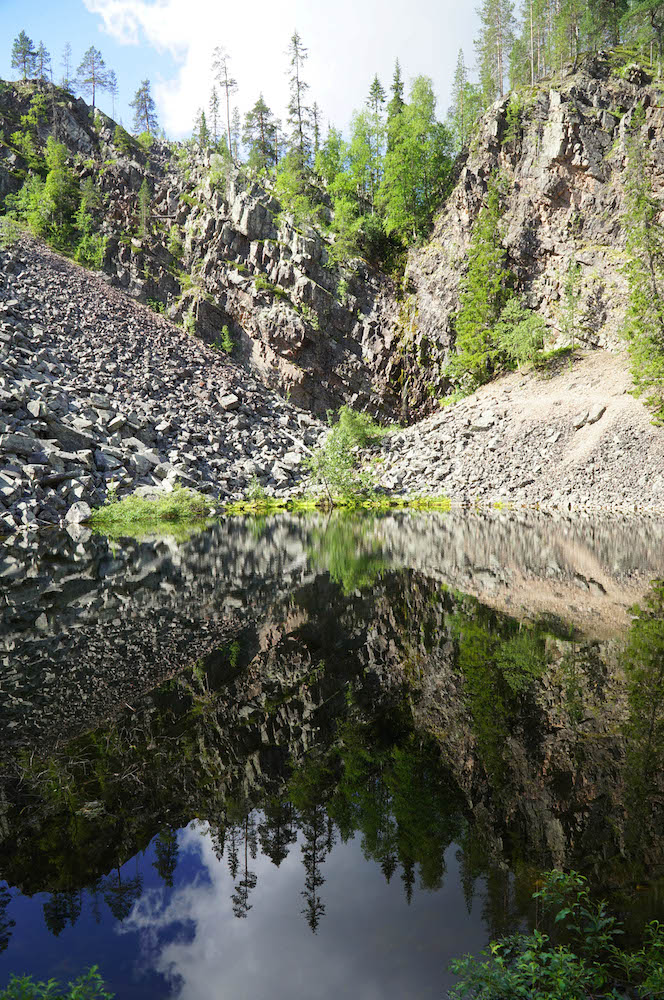 Outalampi Smoke Sauna and Lake Experience
No trip to Finland is complete without experiencing a smoked sauna. Outalampi is located in the backyard of the home of Tarja and her husband and offers both travellers and locals a chance to have a real smoke sauna and lake experience. With views like this combined with the tranquil magic the sauna gives you, it's impossible to not fall into the most relaxing state you've ever been in.
Kemijoki Experience
The Kemijoki Experience is a 3-day, 110 km church boat rowing excursion on the Kemijoki River. If you want to experience Lappish wilderness, local culture, food and traditions, this adventure is one to consider. One thing for sure is the landscapes throughout the 3 days will not disappoint.
Tuntsa Wilderness Area
Tuntsa Wilderness Area is a great spot for hiking because of it's easy to navigate, has easy to travel terrain and of course the landscape isn't too shabby either.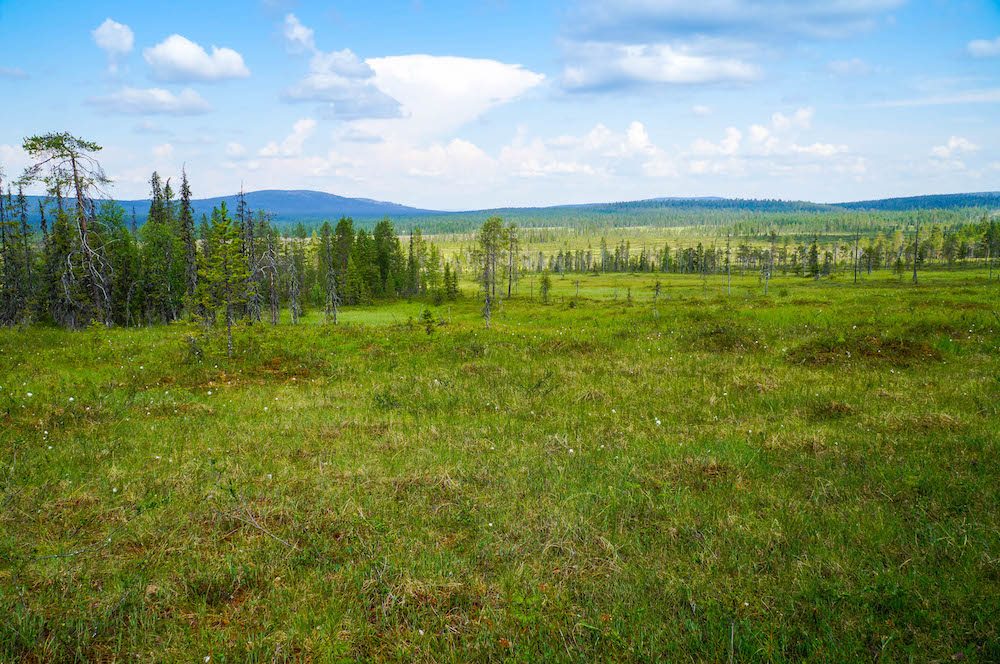 Driving in Salla
The best way to experience Lapland is to rent a car and just drive! Siya and I used Hertz rent-a-car, which not only came with the keys to a Skoda Octavia but also a gift of canned fish (I kid you not). Combine the beautiful paved roads, minimal street signs and stunning views, and Lapland makes it to the top of my list for favourite road trip destination. Just watch out for the reindeer crossing…
Lapland, Finland really surprised me with its beauty. More importantly, the people of Lapland truly appreciate, respect and protect the land that surrounds them. They have this deep connection with nature that is inspiring and beautiful to witness.
When you think of beautiful landscapes, where in the world are you thinking about?