If you're trying to decide where to go on your next mother-daughter wellness trip, look no further than the The Retreat Costa Rica. I treated my mom to a night at this luxurious hotel and spa, and let's just say I REALLY set the bar high, as it was her first time at a spa and this one is ranked one of the best in Central America!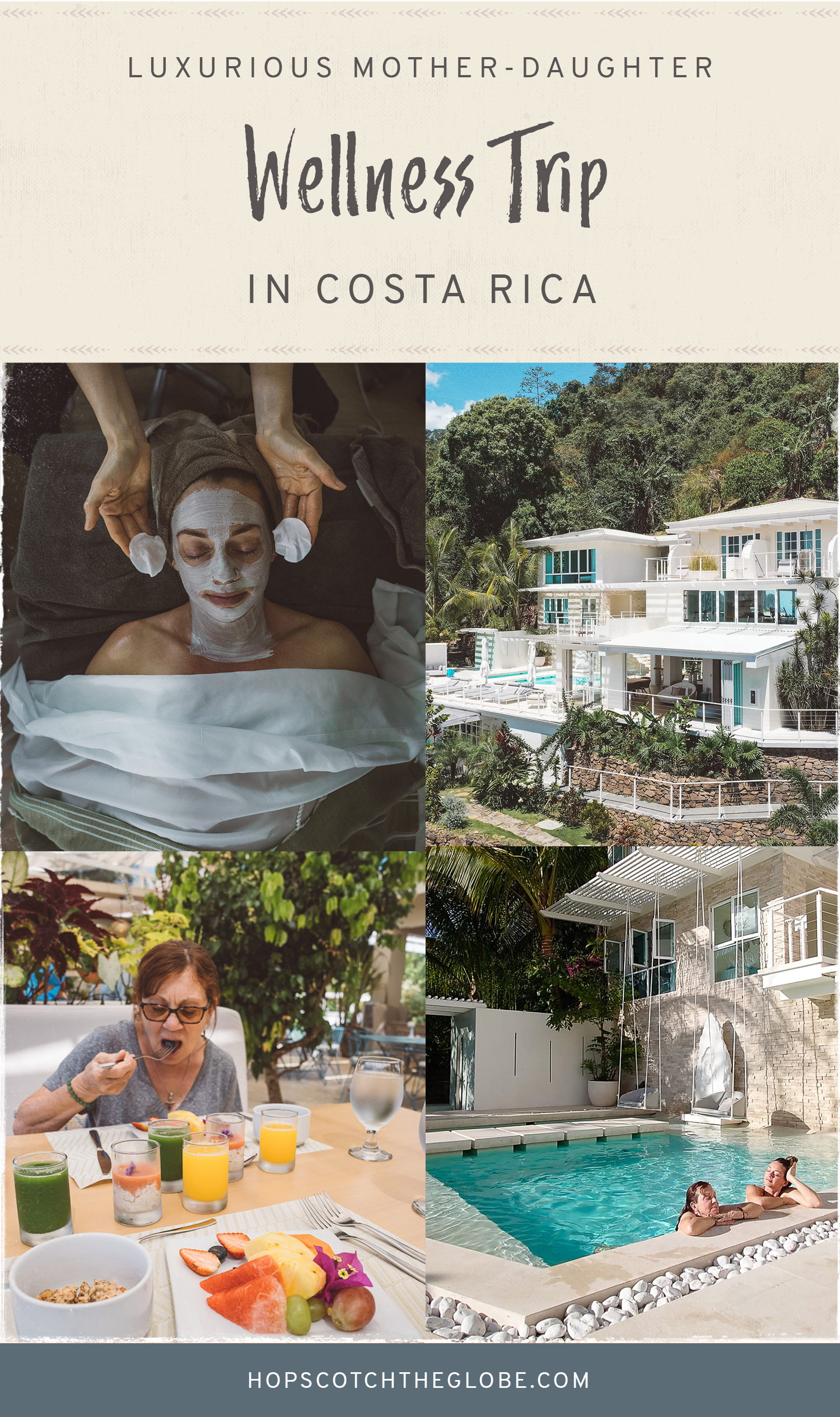 ---
What Makes The Retreat Costa Rica So Special?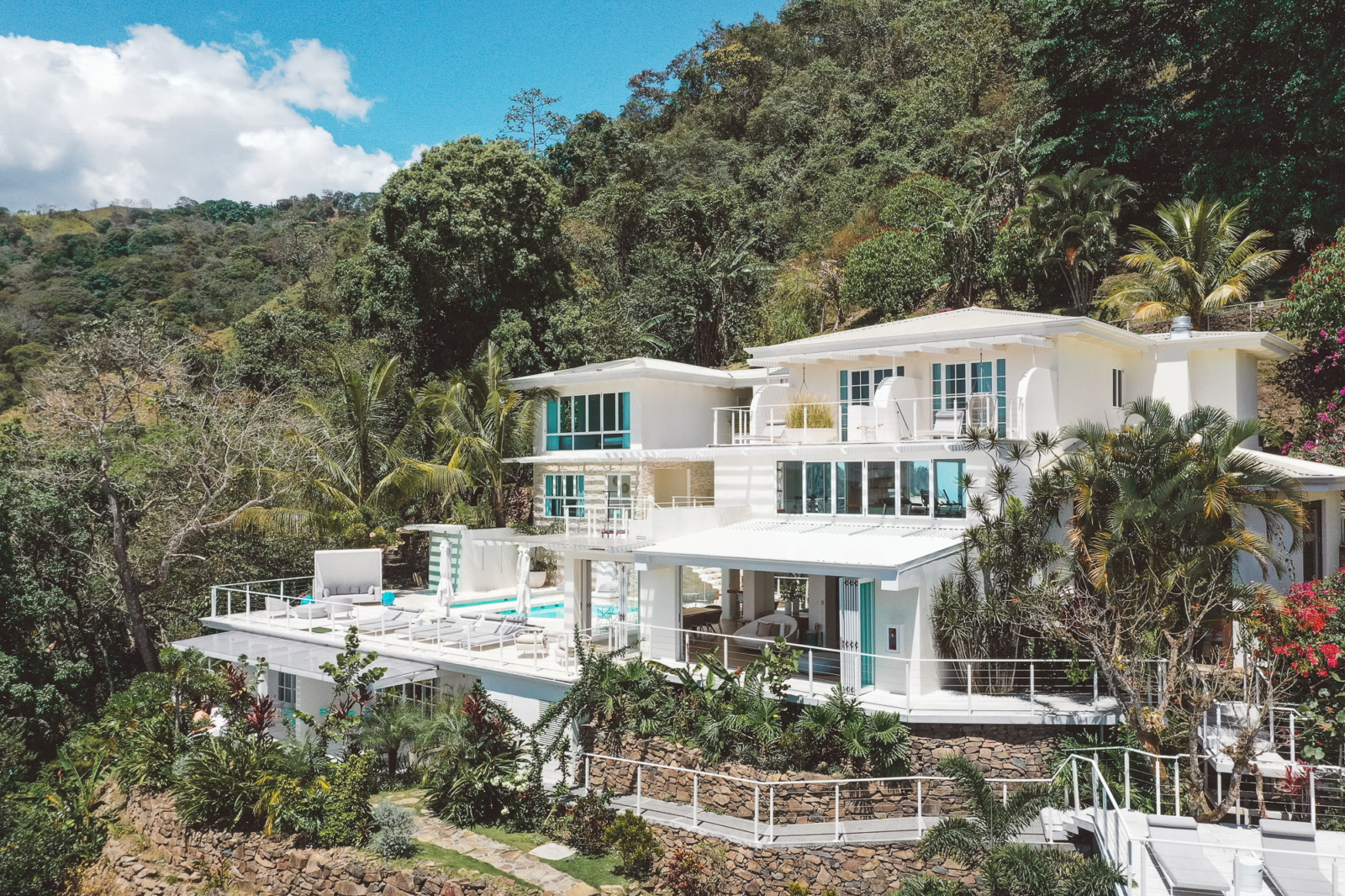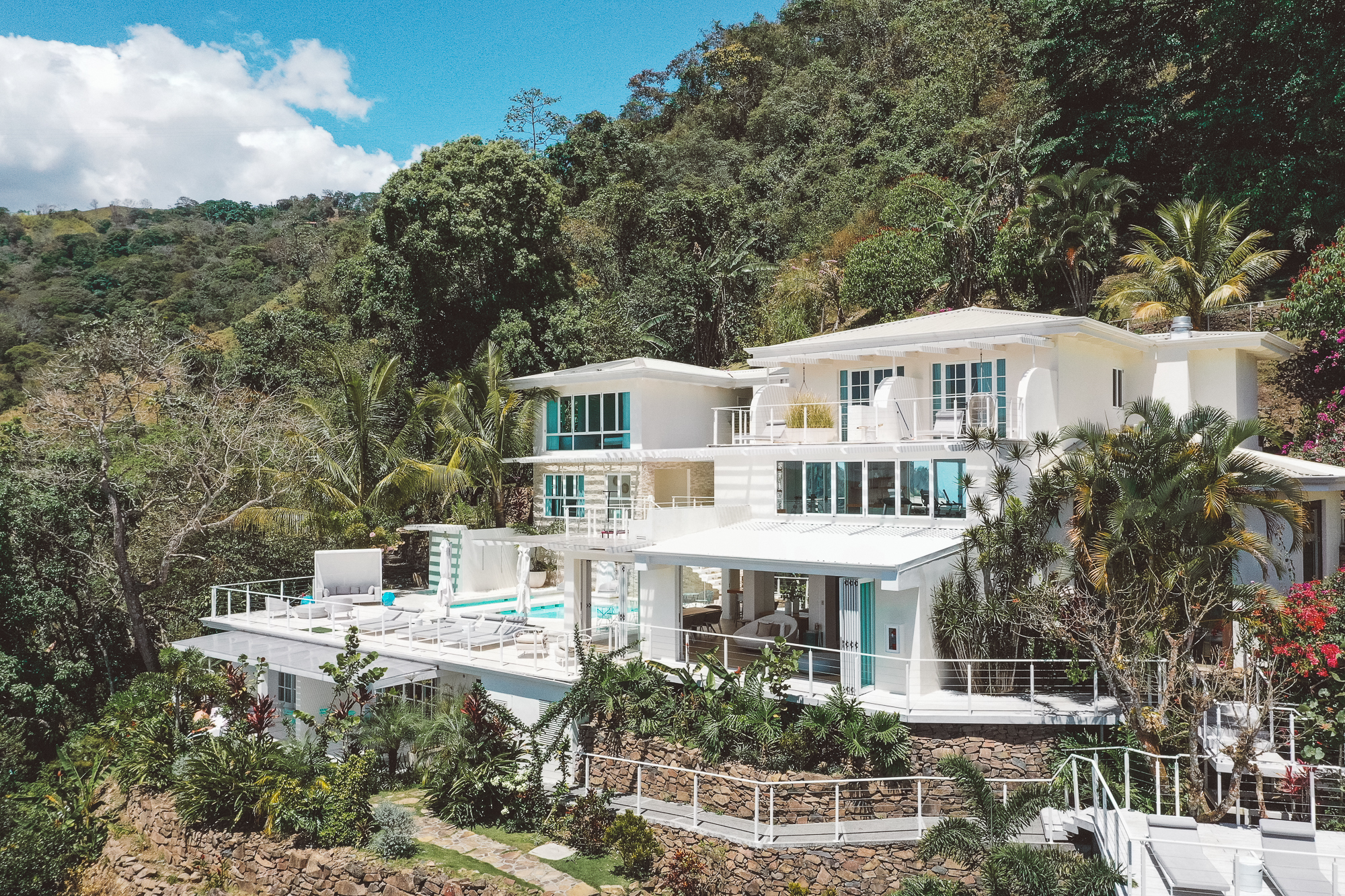 The Retreat Costa Rica is a luxury wellness boutique and spa located only 30 minutes from the San Jose Airport in the town of Atenas. This part of Costa Rica is known for extra-fabulous weather. In fact, Atenas is considered to have the best climates in the world by the National Geographic society. After spending months living in this part of Costa Rica, I can stand by this claim. Even on the hottest of days, you'll get a constant breeze brushing across The Retreat. It's the perfect location for a mother-daughter wellness trip!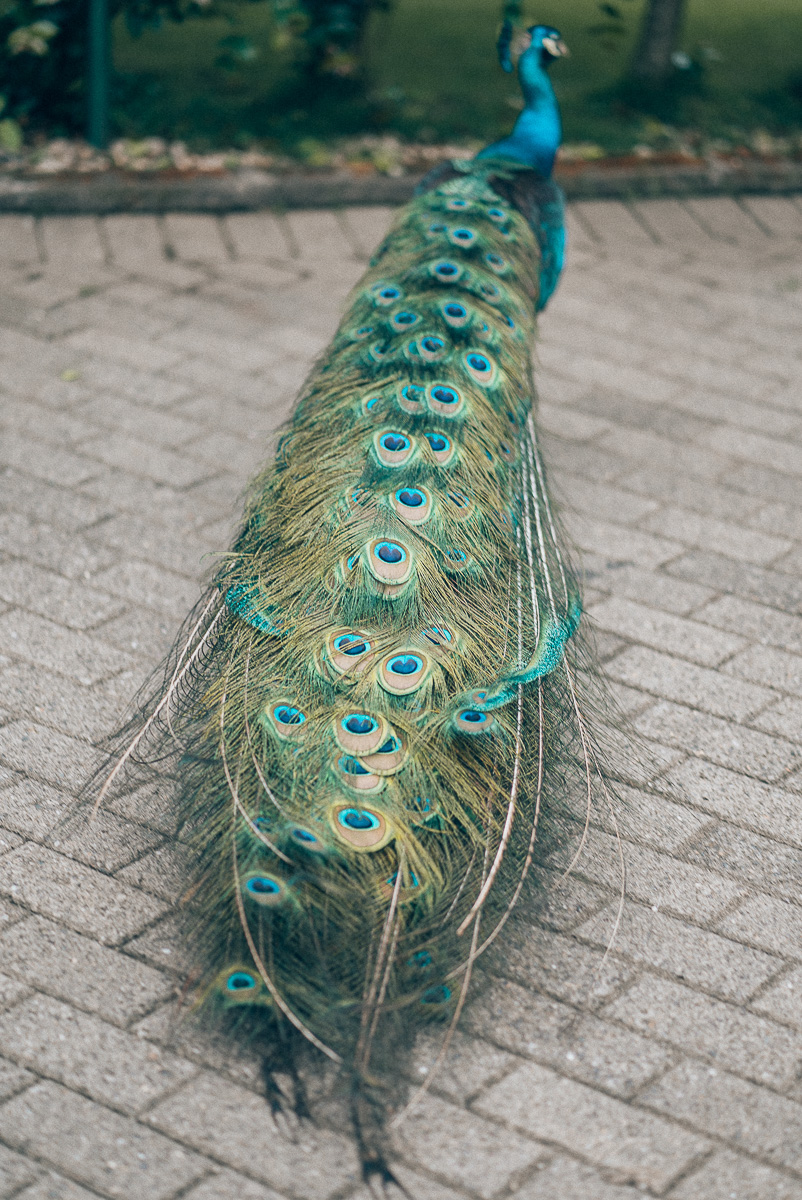 Along with the weather, what truly makes The Resort Costa Rica so special is the energy it holds. The energy at this wellness resort is next level, and you can feel it immediately upon arrival. It may have a little something to do with the fact that it's located on top of a 50-acre quartz mountain overlooking rolling green hills and the Pacific Ocean. At every angle, you'll be surrounded by organic gardens, lush landscapes, chirping birds and technicolor sunsets. There are also 6 resident peacocks wandering around at all times. All of these magical characteristics make it the perfect place to relax and recharge.
---
Third Time's a Charm!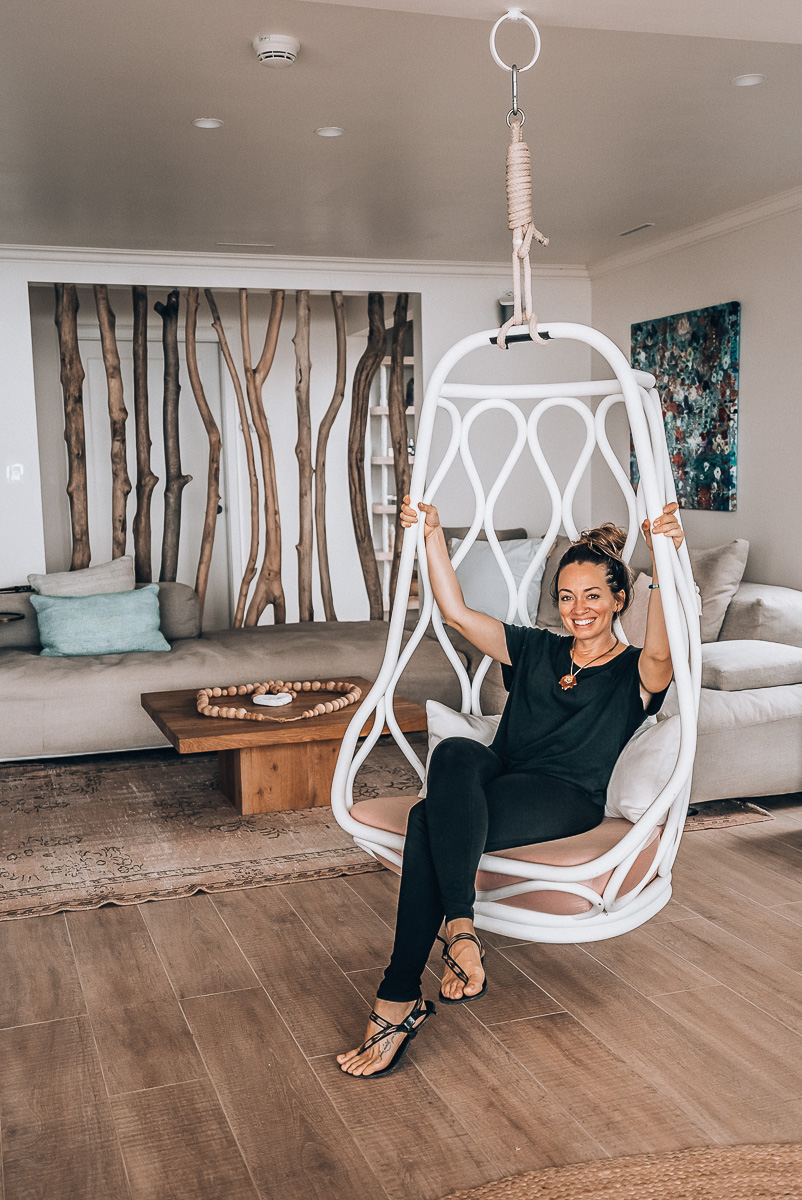 This is my third time staying at The Retreat for a little wellness vacation. My first time at this wellness resort in Costa Rica, was when I spent two-nights on a me-cation sans husband and child. It was glorious! I highly recommend that all parents take a solo-trip away from their family to soak in uninterrupted me-time every once in a while.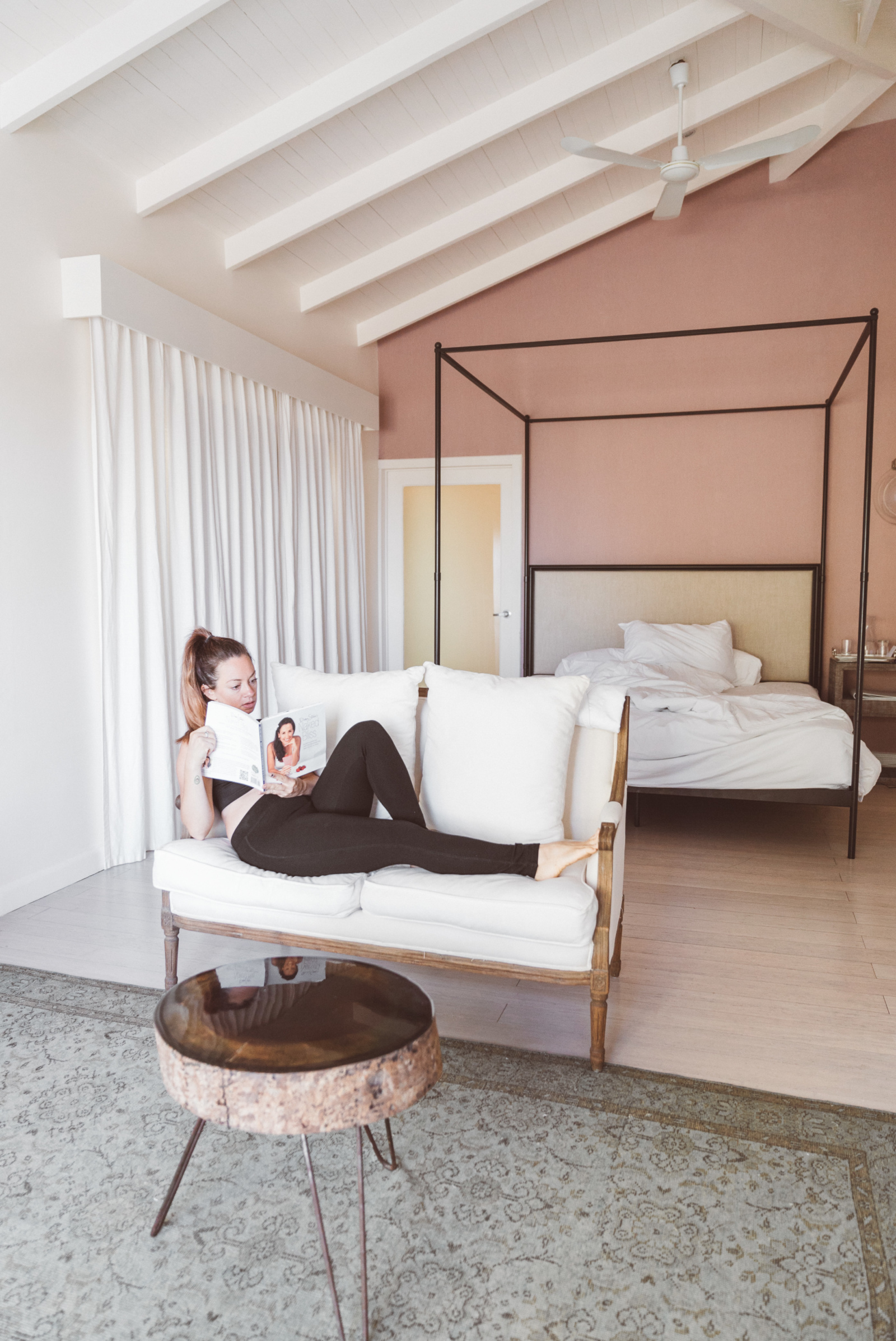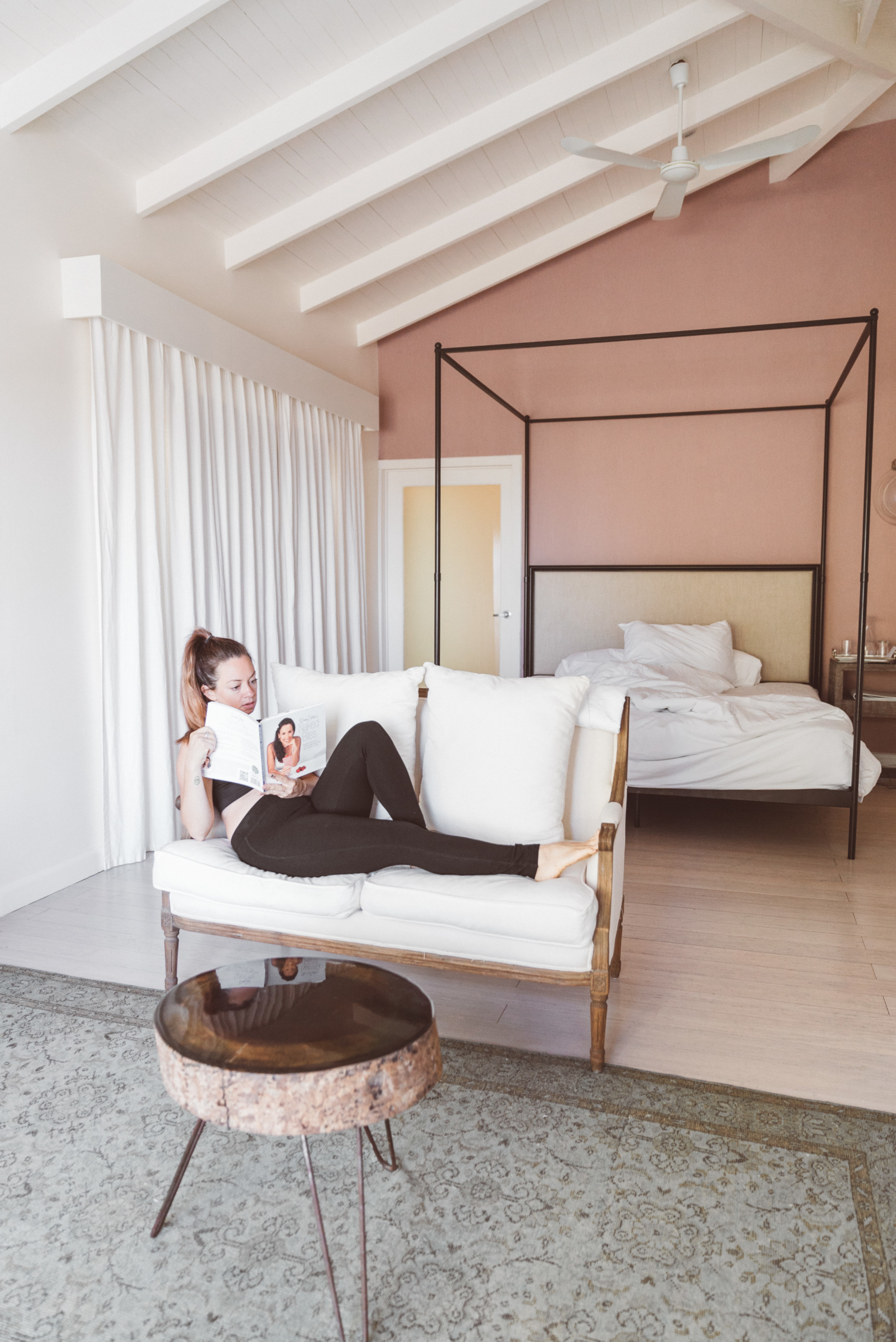 The second time I went to The Retreat Costa Rica was with my husband Siya. We spent two-nights, just the two of us, getting pampered and enjoying much needed us-time. We felt so much more connected and refreshed after our stay. If I can give you a piece of relationship advice as parents with small kids, it would be to do a couples getaway at least once a year. This devoted time allows you to nourish the connection you have with one another, not just as parents but as the couple that first fell in love.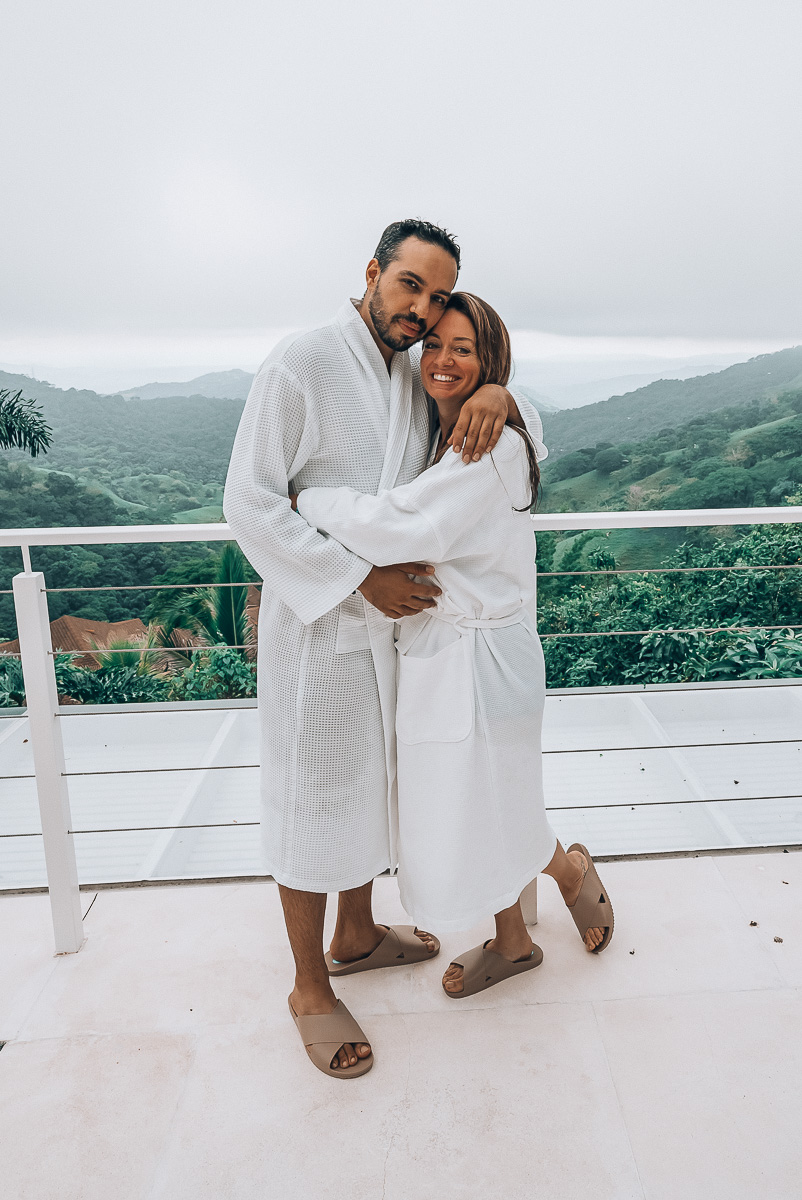 This time around, I surprised my mom with her first spa experience. This isn't the first time I've surprised her with an epic trip. Once, I stole her passport without her knowing, drove her to the airport and flew to Mexico for a week-long surprise birthday celebration. I really do enjoy surprising people I love.
---
---
The Room
The Retreat Costa Rica has 18 beautiful rooms, each with their own unique features. My mom and I stayed in the "Maca" room which has two queen beds, luxury organic hypo-allergenic bedding, organic cotton bathrobes and slippers, raw organic body care products, air conditioning, ceiling fans and a balcony with the most epic view.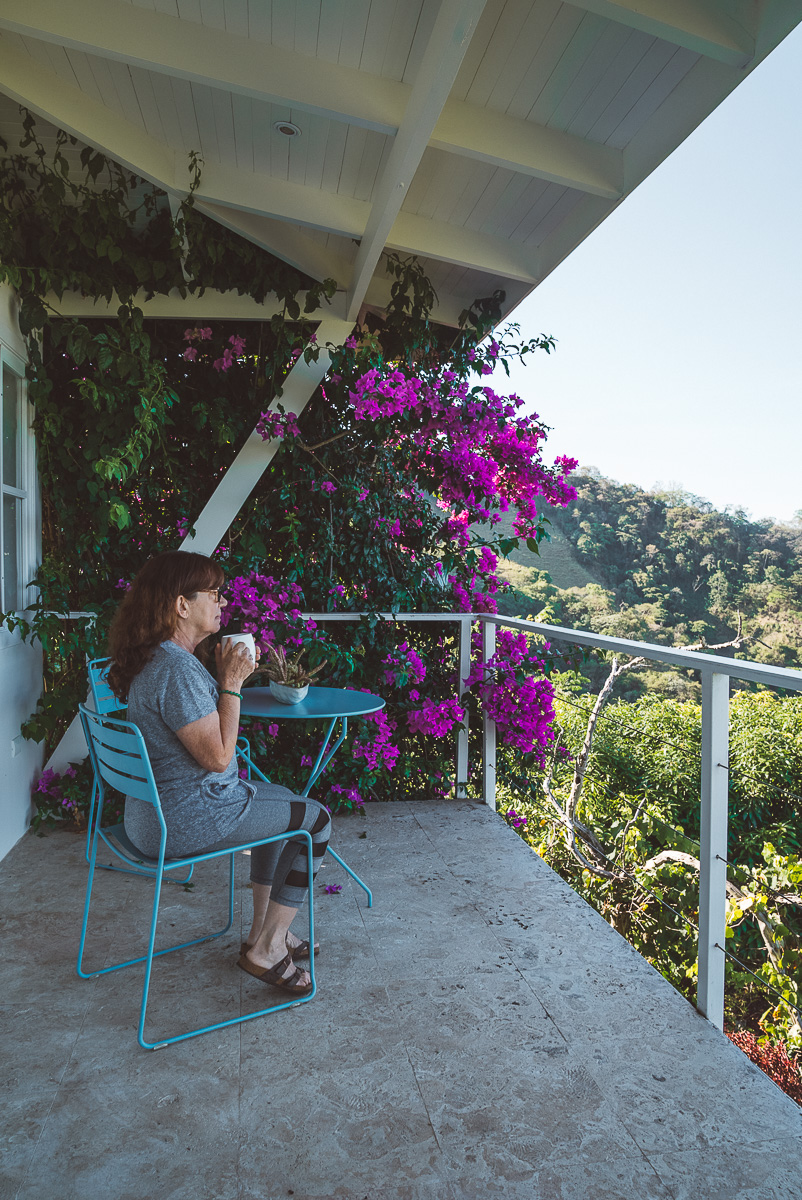 In the evening, when you return back to your room, there are freshly baked cookies waiting for you. There's also the scent of cinnamon cascading from a defuser and an itinerary laid out on the bed so you know what your next day has has in store. It's these little details that make the overall experience so memorable.
---
The Healing Center and Spa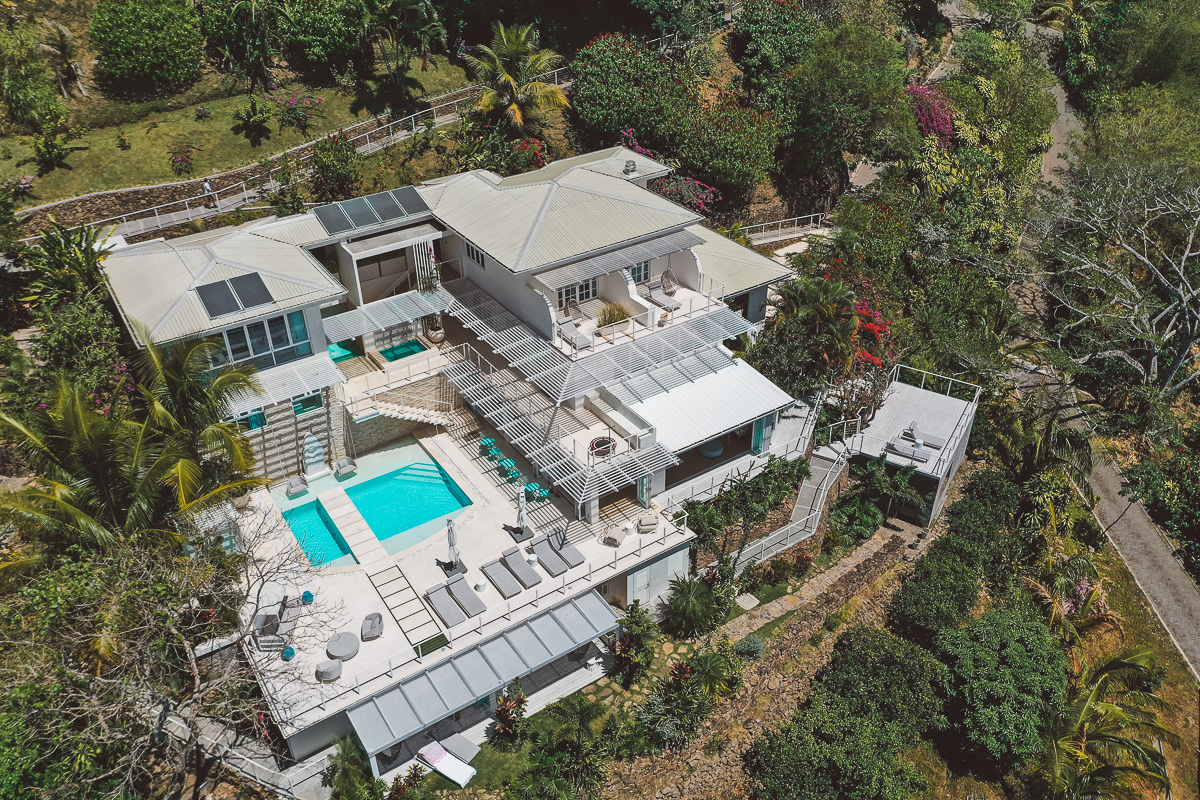 The Vida Mia Healing Center and Spa is located on the property, just steps away from the accommodations, restaurant, yoga studio and other amenities. I'll share more these below below. It has much to offer with its stunning views of the valley and mountain region that extends to the Pacific Ocean and Nicoya Golf from every angle of its 800 square meter structure. You can easily spend the majority of your days at this world class destination spa, receiving several of the incredible treatments they offer, soaking in the Epson salt book or jacuzzi, calming the mind on the meditation deck, working out at the fitness center, relaxing poolside on one of the many lounge chairs, and sipping on a hot beverage or one of their organic and biodynamic wines from their coffee and tea bar.
Vida Mia Healing Center and Spa offers innovative and organic remedies fused with the wisdom of ancient therapies and the metaphysical powers of the four elements, earth, water, air and fire. The treatment menu is quite a treat, offering everything from Ayurveda to detoxes, crystal healing, acupuncture, massage and facials. All treatment rooms have open air or large windows to connect the guests with the natural surroundings, to the bring the outside into their treatments and to connect them with the healing elements. Each room is named after different indigenous healing crystals. 
I've been fortunate to experience several treatments here like the Ayurvedic Kansa Facial with Marma, Royal Facial and Crystal Healing for Couples. For this visit, I had a Heart-Opening Deep Tissue Massage and Smoothing Collagen Facial. My mom had the 60-minute Thai Massage and Hyrdo-Facial. Every single one of these treatments were incredible! My mom came out of her treatments glowing and in absolute awe from the experience. She said it was the best massage she's ever gotten!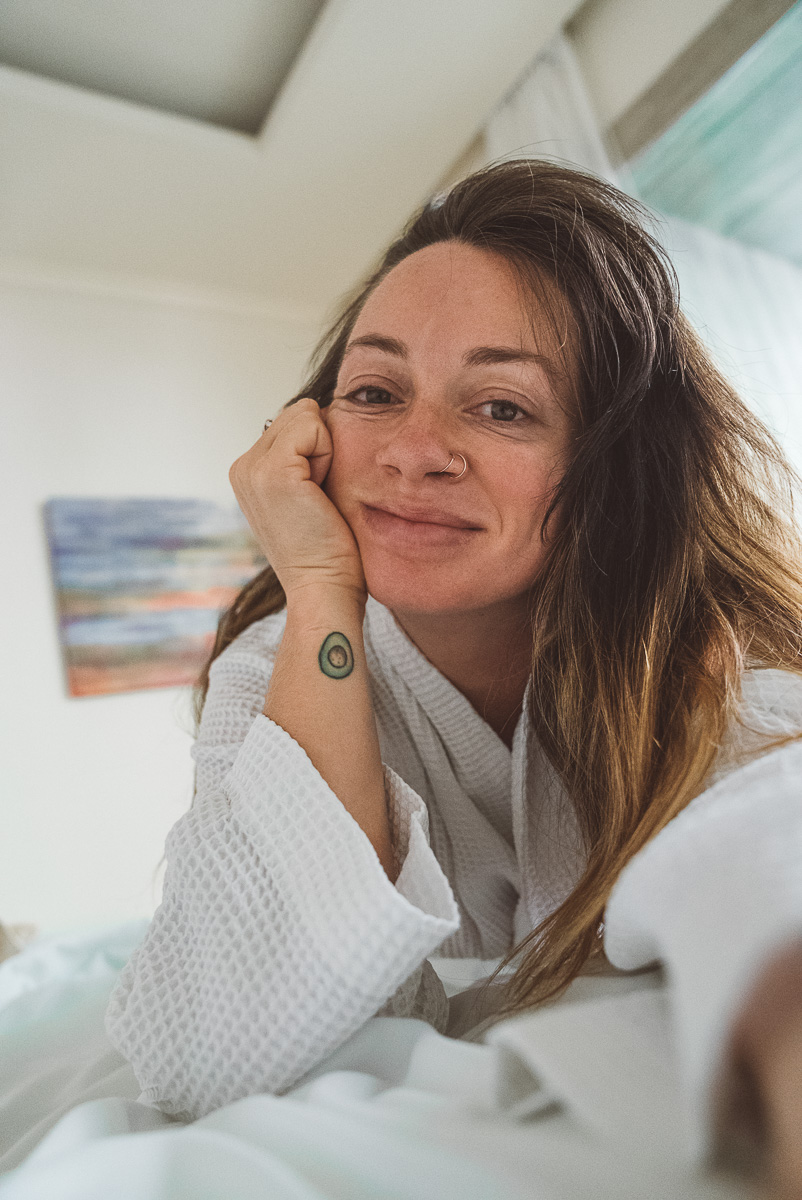 If you're trying to decide which treatment to have for yourself, I really think you can't go wrong with what you choose. I would ask yourself what part of your body you want to work on, and then narrow it down from there.
---
The Food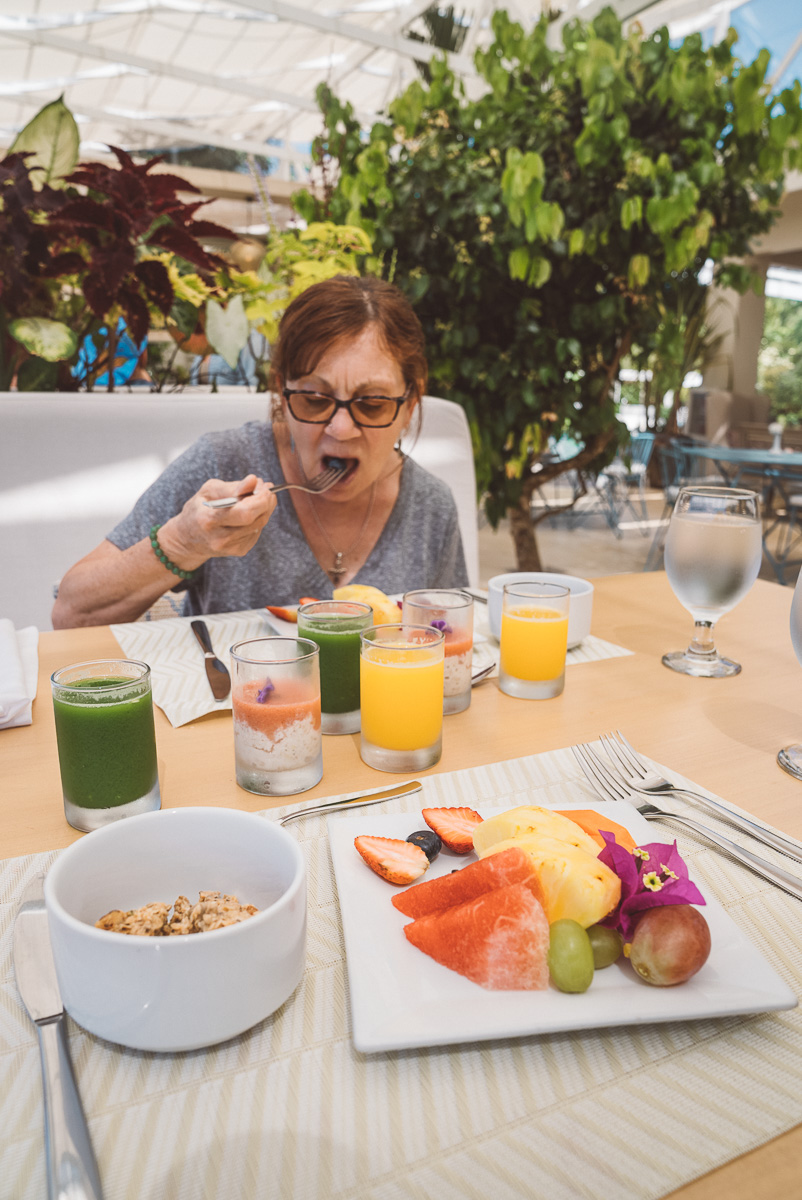 Get ready to have your taste buds blown away! More than that, the kitchen crew will have your body feeling amazing from all the deliciousness they create.
The food and drinks are the foundation of The Retreat Costa Rica. Whether you follow a vegan, raw vegan, vegetarian or consume meat or fish, The Retreat caters to all. All menus, regardless of dietary preference, are plant focused and based on an anti-inflammatory diet. This means, the kitchen is grain and dairy free (with occasional goat yogurt and cheese), uses no refined sweeteners sources items locally and sustainably. All of the meals incorporate organic produce mostly grown on property, while local, sustainably raised fish, fowl, beef and lamb are also served to those who request it.
There's no set menu. You're served what the chef decides. But, if there's something you know they make and you're craving it, you can absolutely request it. This is such a fun way to eat at a restaurant, especially when you know no matter what you get, it will be delicious. You can take my word for it.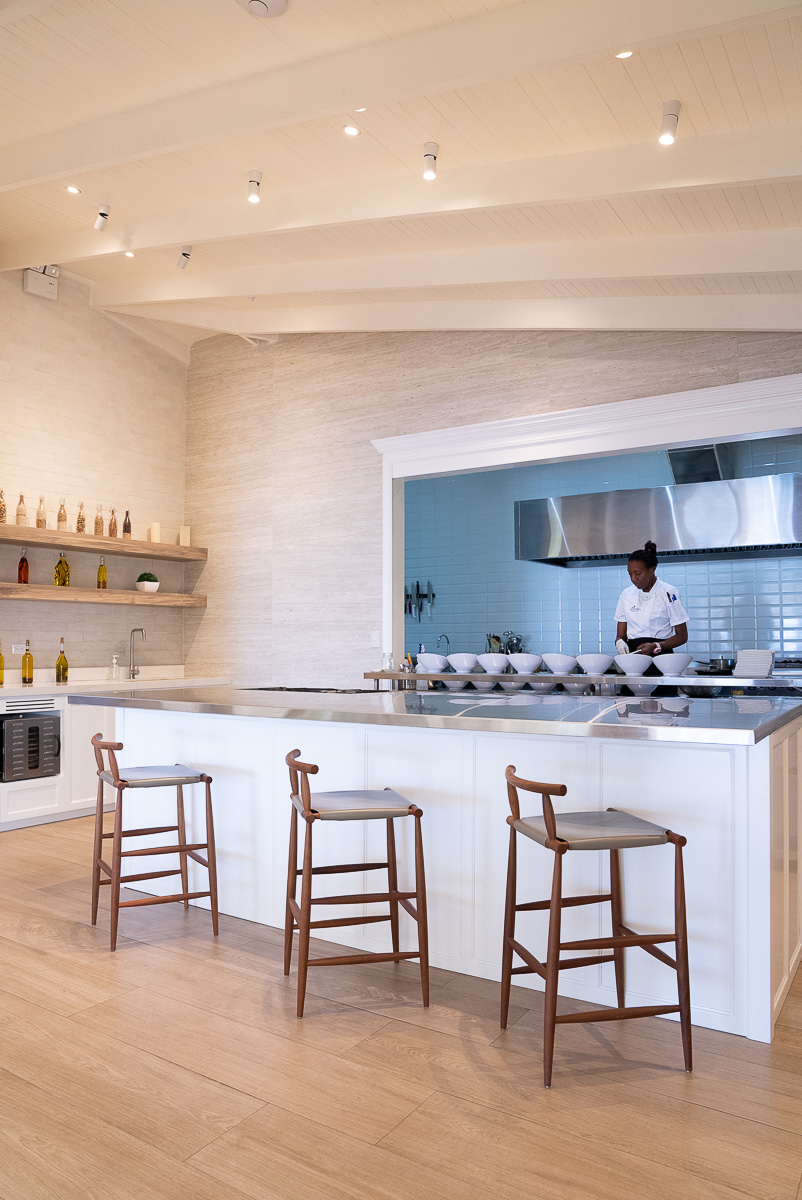 The dining area recently underwent a renovation. It's larger and even more beautiful than the last time I was there. What remains the same, is the open kitchen policy which allows guests to watch the chef's in action. You can see them preparing your meals, ask questions and even request the recipes to be emailed to you. If you're feeling up to it, you can even participate in one of their several cooking classes offered weekly.
---
Other Amenities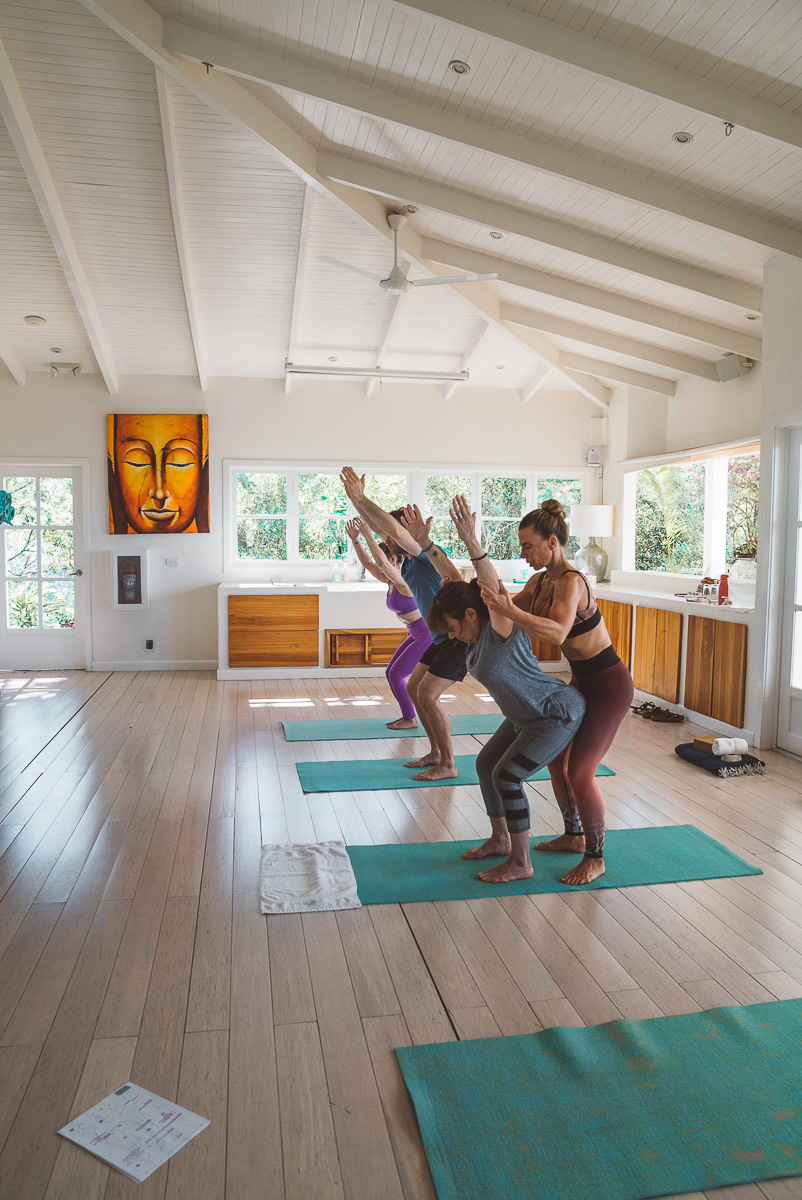 If you're not already convinced to choose The Retreat Costa Rica for your mother-daughter wellness trip, this should do it…
This place also has a Yoga & Meditation Temple, organic coffee plantation, river swings, jungle and river paths, beautiful library and reading room, and offers excursions to beautiful places in the area like Arenal Volcano, La Fortuna, La Paz Waterfall, Poás Volcano, Vista Los Sueños Adventure Park, Jaco Beach and Manuel Antonio National Park.
As you can see, it has a just about everything you'll need to make your mother-daughter wellness trip an unforgettable experience. Are you packing your bags yet?