It's amazing where you will end up if you stop carefully analyzing situations and follow your instinct. That is how I ended up at Phool Chatti Ashram.
The day before I enrolled myself into a seven day introduction to ashram life, I paid a visit to the ashram located 5 km from Laxman Jhula, high up in the mountains in a lovely town called Rishikesh. As soon as I arrived at the ashram, two friendly dogs, a few dozen white pigeons, countless curious monkeys, a vast amount of vegetation and a lovely lady and ashram yoga instructor Lalita Ji greeted me. I felt an immediate sense of belonging and calmness take over my body and mind from the moment I stepped foot in the ashram. Without hesitation, I told Lalita Ji to sign me up for seven days of ashram life. At that point, I knew I was going to have a unique experience, but I didn't know in seven days my life would drastically change.My ashram life consisted of following a rigorous schedule that began each morning at 5:30 AM and ended at 9 PM. Each activity from dinnertime at 7:30 PM until after lunch at 1 PM the next day was done in complete silence. The daily program was as follows:
Wake-up Bell (5:30 AM) – At 5:30 AM sharp, the bell would ring for everyone at the ashram to wake up and start their day. You'd think when there would be conflicts when ten people are sharing one bathroom, but it worked out that everyone got as much time at they needed without any frustrating.
Meditation (6 AM – 6:30 AM) – At 6 AM each morning, the meditation hall would smell like sandalwood incense and be lit by a single candle. Here, I would sit in half lotus position, close my eyes and try and still my mind. I found morning meditation to be the most difficult as my my mind was awake and excited for the day ahead. Throughout the week, I got better at morning meditation and found it an essential part to the beginning of my day as it made me more aware to my surroundings and helped me to really live in the present moment.
Mantra Chanting (6:30 AM – 6:45 AM) – This involves the repetition of sacred Sanskirt sounds to enter into clearer states of consciousness. Different sounds have different effects on human psych and can uplift you to a higher self and you develop mindfulness. The sound of the mantra is a mental object, and paying attention to the sound of the mantra can be a form of meditation. Bringing the mind back over and over again to the mantra, the mind can become more unified and less scattered. We become more attentive and present. I found this to be very fun and revitalizing exercise. It really calmed the mind and brought a lot of positive energy and calmness to everyone.
Yogic Cleansing (6:45 AM – 7 AM) – This technique involved clearing the nasal and sinus passages with warm water and salt using a nati pot. The process involves pouring the water down one nostril at a time and tilting the head so that the water runs through the nasal passage and out the opposite nostril. During this process, it is important to open your mouth so you are able to breath. As complicated as this sounds, it's actually a very easy process that anyone can do and is very healthy for the body.
Breathing Awareness (Pranayama) & Hatha Yoga (7 AM – 8:45 AM) – Traditional Hatha Yoga is a holistic yogic path, including disciplines, physical postures (asana), purification procedures (shatkriya), poses (mudra), breathing (pranayama), and meditation. The breathing exercises helped to get rid of any excess water from the sinuses from doing the yogic cleansing. Taking deep clean breaths in and out helps to get rid of all the bad air and fills your body with clean air. This practice leaves you feeling refreshed and calm.
Breakfast (9 AM) – The bell rang at 9 AM, just after we completed our daily Hatha Yoga and breakfast consisting of porridge, fruit and chai was served. Everyone enjoyed their breakfast in complete silence, appreciating and enjoying each bite. We all sat in the courtyard where the birds chirped in the trees surrounding us, the water flowed from Ganga behind us and sun shone from the sky above us. I've never enjoyed breakfast as much as I did at the ashram.
Karma Yoga (10 AM – 10:30 AM) – After breakfast each day, everyone staying in the ashram was assigned a daily chore. Whether it was cleaning the washrooms, sweeping the courtyard or tossing out the garbage, everyone worked together to make sure the ashram was kept clean. This is known as Karma Yoga which means performing selfless actions as to benefit others without expecting anything in return.
Contemplative Walk (10:30 AM – 12:30 PM) – This was my favorite part of the day as walking mindfully in nature, with all of your senses alert, is a very special experience. Each day I walked through nature, to beautiful waterfalls in the mountains to bathing streams along the Ganga. The walks were done in complete silence which allowed me to connect with myself and nature like I've never done before. When you walk in silence and focus on each step you take and breath you breathe, you are able to really feel present which makes you feel so alive. Having the ability to only focus on the present allowed me to see, smell and feel nature on an entirely different level. I felt like I began a new relationship with nature and had a better understanding and appreciation for all living things.
Lunch/Tea Time (12:30 PM) – Lunch time was in complete silence. It always consisted of chapati, vegetables and dal. I tired to close my eyes while the meal was being served and just relax and breathe in the smell of the spices. When everyone was serve their meal, we gave thanks to our food and ate. I ate very slowly to enjoy each and every bite. I examined my food before I put it in my mouth and thought of the process it took to get on my my fork. I chewed each bit slowly to feel the texture of the food and taste and really appreciate the flavours  It was a really different way to eat and a much more enjoyable experience. It's also good for the body as well as the spirit.
Free Time (12:30 PM – 3 PM) – This time was spent doing whatever I wished. It could be doing chores such as laundry, practicing meditation, having deep conversations with people or being silent with nature.
Lecture & Discussion (3 PM – 4 PM) – This involved discussions between the whole group staying at the ashram along with Lalita Ji and Spiritual Guide Randi Ji, on how to apply ancient yoga philosophies to modern life. This was also a time when we could share our experiences at the ashram and ask questions or seek advice on the path of spirituality.
Breathing Awareness & Astanga Yoga (4 PM – 5:45 PM) – Astanga Yoga involves synchronizing the breath with a progressive series of postures—a process producing intense internal heat and a profuse, purifying sweat that detoxifies muscles and organs. The result is improved circulation, a light and strong body, and a calm mind. This was my favorite type of yoga. It challenged me and helped me to become more flexible and strong.
Temple Ritual and Bhajans (after sunset) – Each night we gathered around the temple at the ashram to participate or watch the evening pooja. This was a special event each night as it was an opportunity to witness and take part in the dedication to the Hindu Gods. After the short bus sweet temple ceremony, we gathered in the music room where we each played an instruments while chanting various mantras that were dedications to the Hindu Gods. Religious or not, it was a positive atmosphere filled with joy, laughter, peace and calmness.
Dinner (7:30 PM) – The dinner always consisted of chapati, vegetables and dal. Every meal was slightly different each night, but all were very tasty. Dinner was eaten in the dining hall in complete silence just as lunch and breakfast.
Meditation (8:30 PM – 9 PM) – This was one of my favourite part of the day. During this time, we did thirty minutes of various type of meditation. We did guided, self, music and mantra meditation, all which were unique experiences that had different effects on me. One night we did a mantra meditation that brought me into a whole new level of consciousness that I had never experiences before. The briefest and clearest way I can explain this is I was able to place my mind in the gap that exists between my thoughts. I was able to not think at all for a long period of time, yet I was completely conscious of it. This was an amazing experience that has changed my life.
On the sixth day, everyone at the ashram collected a bunch of wood and made a massive bond fire. Here we shared sweets and chai, sang songs and laughed. On the seventh day, we had a fire ceremony where we wrote down something that we wanted to get rid of in our lives and offered it to the God Ganesh (remover of obstacles).At the end of the seven days I spent in the ashram, I felt an amazing sense of self and strong connection with the here and now. I felt like I could appreciate each moment that I was living and feel present in that moment. I've started a new relationship with nature that continues to grow each day. I appreciate everything more and respect all living beings more. This is truly the beginning of something special and every moment feels like the best moment of my life.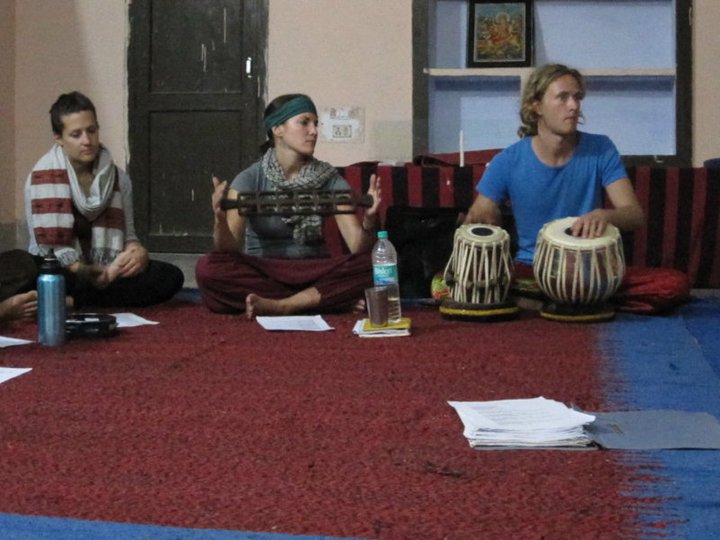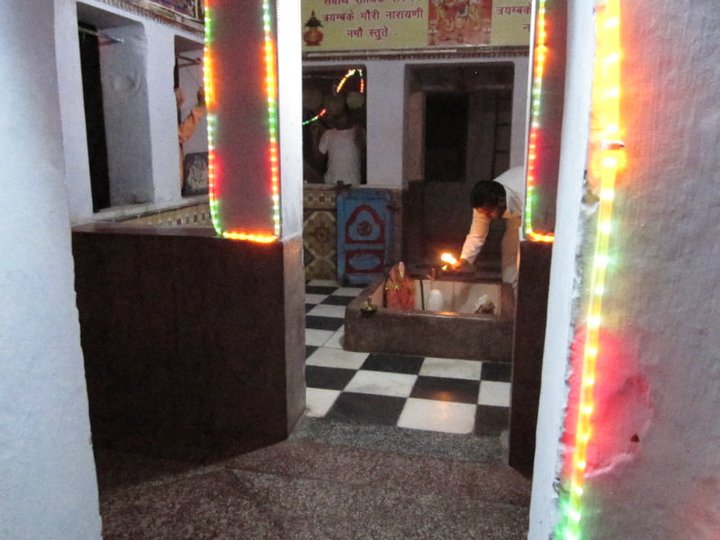 Have you ever stayed in an ashram? What was your experience like?