Each month, Siya and I will be sharing our travel favourites from the previous month. The items featured will be ones we can't travel without and would highly recommend to other explorers.
This month, I have quite a few travel favourites that I want to share with you starting with the ASOLO Mesita WP Boots.
These babies are hands down the best all-purpose shoes that I've ever purchased for my travels. They are super lightweight and have Vibram Soles making them excellent for long walks and hikes on all types of terrain. Your toes will not cramp together due to the wide top part of the shoe. The high top design gives these shoes excellent ankle support. The lining on the inside of the shoe is waterproof and the suede and polyester material on the outside is water resistant. Perfect shoes for splashing around in puddles 😉
My next favourite of the month is Dandy Blend Instant Herbal Blend.
This magical tea is made of roasted barley, rye, chicory root, dandelion root and sugar beet. I take tea with me on all of my travels and this one is my new favourite to bring along. Conveniently, Dandy Blend is available in individual packets making it easy to pack without taking up much room. This delicious tea tastes almost exactly like coffee but without the caffeine making it easy to sip on all day (without the jitters to go along with it). Now, when many people think of dandelion, they think of a wild weed, when in fact it is considered a vegetable in many countries. It is also used in many herbal medicines. So, drink up!
My third favourite item of the month is Popcorn Lip Scrub by Lush.
For someone who's lips get chapped easily, this lip scrub is my saviour. Since I've been using it every other day for the last couple of months, my lips haven't been chapped once and instead are as smooth and soft as can be. The other great thing about this lip scrub it is made using only natural ingredients, making it totally okay to lick off your lips. It's quite tasty too!
The forth item, and most fun item of them all, is Wreck This Journal!
This is an illustrated book that features a subversive collection of prompts, asking readers to muster up their best mistake- and mess-making abilities to fill the pages of the book and "destroy" them. Each page encourages the owner to engage in "destructive" acts such as poking holes through pages, smashing the book on a wall and painting with coffee. This journal is unlike any other travel journal I've brought with me on my adventures. It's interactive making it a great way to make new friends during your travels.
Lastly is the WD My Passport Pro 4TB Hard Drive.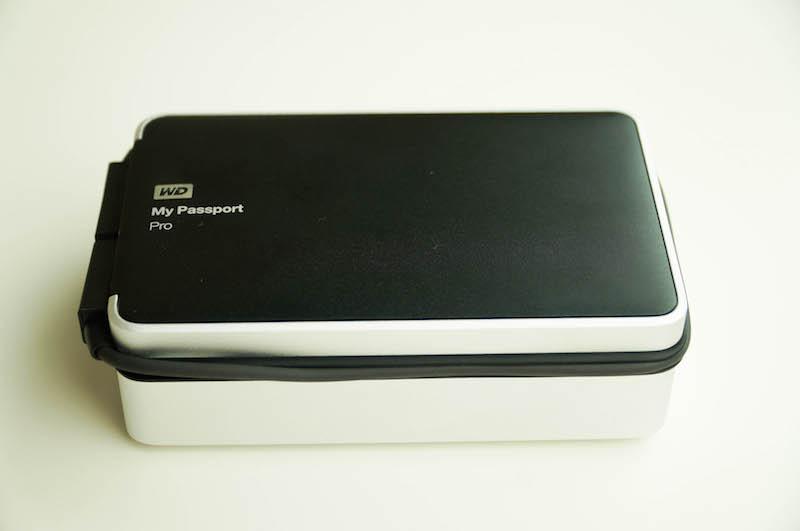 This hard drive is very portable, making it an excellent travel companion. There is no adapter required freeing up some space in your backpack or suitcase. You just plug the cord located along the edge of the hard drive into your Thunderbolt port or USB 3.0 port and you can access and save files in blazing speed (up to 233 megabytes per second)! A couple of weeks ago, I announced that I was going to give away one of these hard drives to ONE OF YOU! Well, the lucky winner of a WD My Passport Hard Drive is…
Nilisha Prasad!!!
Congratulations Nilisha and thank you to everyone for your wonderful comments. Some of your comments were very beautiful and inspiring. Don't worry if you didn't win because there will be many more giveaway coming your way!
I hope you enjoy this monthly series.
Now, tell me what's your #1 travel must have of the month?