Reading Time:
2
minutes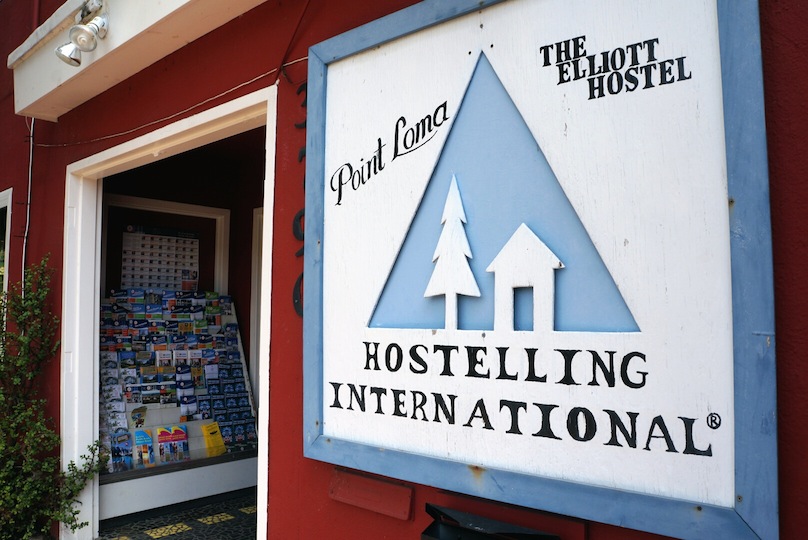 While in San Diego for the Sony Club, I decided to stay a few extra days so that I could catch up with my good friend Alex who I hadn't seen in years.  Those extra nights were spent at HI Hostel Point Loma.  This was my first experience at a HI Hostel location, and I can definitely say that it won't be my last.  As soon as I walked through the doors of the hostel, there were people cooking and washing dishes in the kitchen while others were in conversation, which resulted in many laughs, in one of the lounging area.  It had been a while since I'd stayed at a hostel, but it didn't take long to remember why I enjoy staying in them.  I love the sense of community hostels bring.  It's as if you are staying at a friends house with a bunch of care-free, like-minded individuals you share a passion for travel with.  Everyone is always in a good mood and eager to talk and hang out.
HI Hostel Point Loma not only provides great vibes but also offers excellent facilities for no charge such as: internet, movies, books, games and breakfast. There is also a coin operated laundry facility, street parking and bike racks.  I also enjoy being able to cook while I travel, so having kitchen facilities at the place I'm staying at is always a bonus.  Hostels usually have daily excursions or weekly barbecues for their guests free of charge and HI Hostel Point Loma was no exception to this.
There are 58 beds available in the hostel in both separate gender-segregated dorms dorm and private rooms.  The rooms are brightly coloured and the linens are freshly washed.  A single occupancy in a dorm room will cost you $23 USD per person while a private double room will cost $54 USD in total.  The bathrooms are large and clean, with plenty of space, numerous showers with hooks and shelves/soap dishes, and the water is always hot.
The hostel is located away from the hustle and bustle of the city, two miles from San Diego's famous Ocean Beach and a block away from the bus stop that will take you into Downtown San Diego.  Ocean Beach, and its accompanying nightlife, cafes, restaurants, shops and weekly Farmer's Market are just a short stroll away.
If you are looking for a place to stay in San Diego close to the beach yet away from the city centre but not too far from the action, HI Hostel Point Loma is an excellent choice.  It's affordable and welcomes people of all ages.  While I was staying there, there were families with small children, young backpackers and retired folks.
HI Hostels has 4,000 unique hostels in 90 countries around the world, so be sure to check them out for your next trip.
Have you stayed at a HI Hostel? Where? How was your experience?
Happy Travels!
Kristen xoxo