The first time I came across a silver jewellery making course was on my last day in India only one hour before I needed to make my way to the airport. Of course I was disappointed that I couldn't sign up to make some jewellery, but I knew that the opportunity would cross my path again. When I arrived in Yogyakarta, Indonesia, I knew that it was a town known for art and so I went out seeking a silver jewellery making course. I was able to find a place that did it, but I didn't get the feeling that the teacher was a good one. So, I went with my gut and decided to hold off once again. It wasn't until I arrived in Ubud, Bali and was walking down the street that I saw an article posted up on a window advertising "silver jewellery making classes." I went to the address where the jewellery classes are held to check out the place and the teacher. It didn't take long before I was handing over $25 CAD to enroll myself in a 3-hour silver jewellery making course.
The course included 5 grams of silver to play around with and if you exceed that amount, you only pay $1 CAD for every extra gram. The process wasn't nearly as difficult as I had expected and was a hell of a lot of fun! I knew that I wanted to make a ring using a shell I had found on a beach on Gili Trawangan (also in Indonesia). I discussed some ideas I had for my ring with the teacher, whose name is Katut and the following is the design I created and settled on along with the process of making the ring"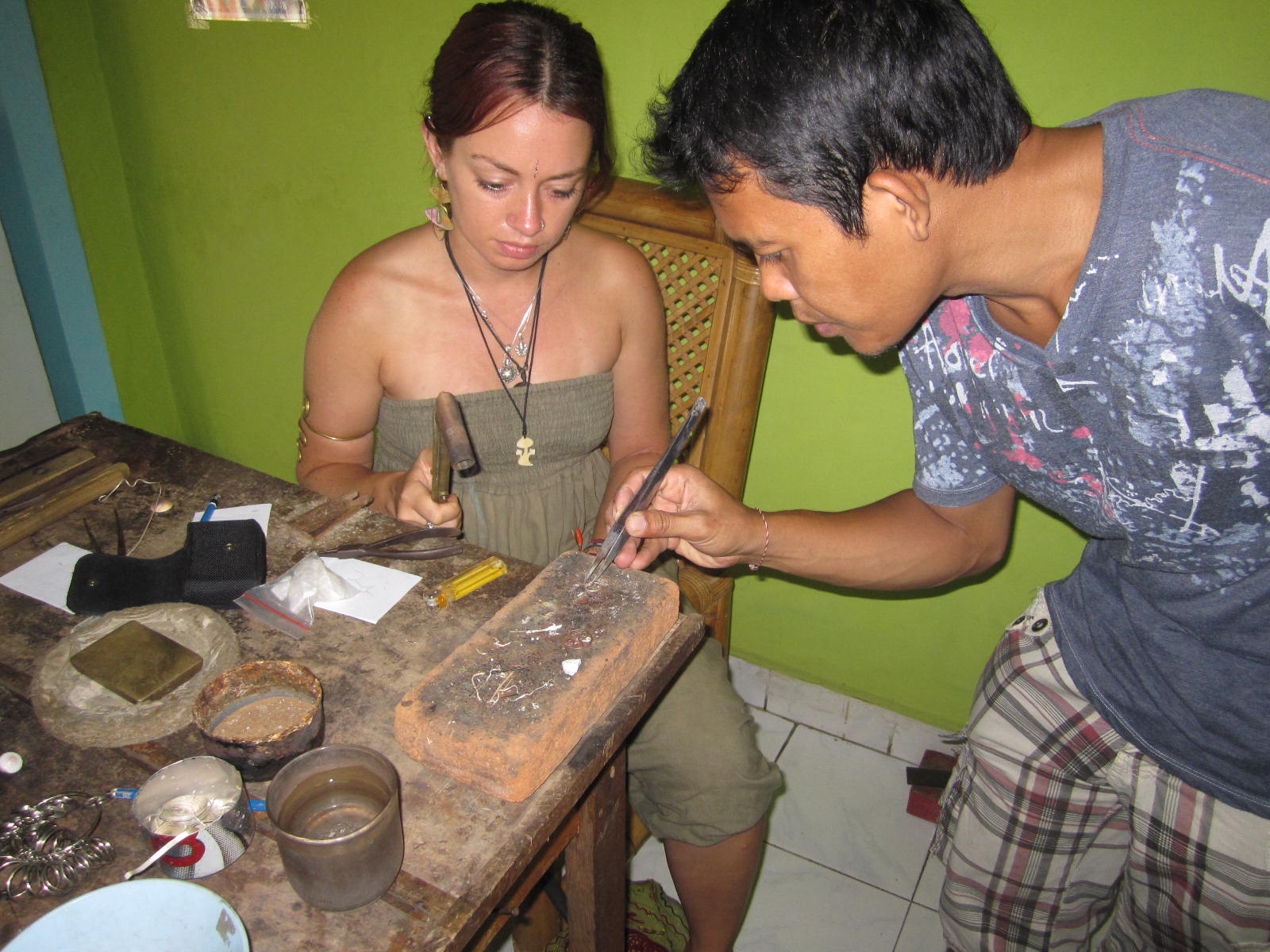 and….
TADA!  Final product!!
Let's just say, this won't be the last time I make my own silver jewellery.  In fact, I'm seriously thinking about building a studio in my own house and making this a serious hobby.  I highly recommend you give it a try:)
Have you ever taken a jewellery making course?