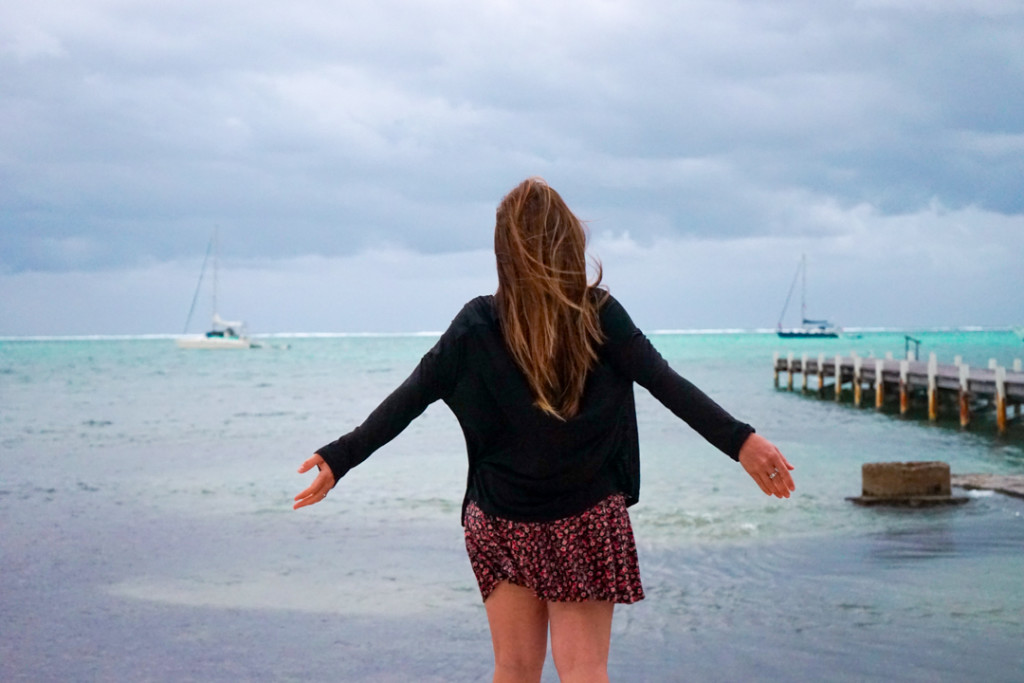 Deciding to quit your job, pack your bags, and say goodbye to a world that is so familiar may seem like the hard part about traveling.  At least, that's what I thought.  Little did I know, returning home would be one of the most difficult experiences of my life.
I've been back in Canada for three months now since my nine month adventure through Europe, Asia and Africa.  By the end of the nine months, I felt that I was more than ready to return home.  I felt exhausted and excited to start a new direction in my life back in Canada.  The last couple of week of the traveling went by fast.   Before I knew it, I was on the last plane ride out of twelve headed back to Toronto.  Arriving in Toronto felt surreal.  Everything seemed so different, yet exactly the same.  Everything looked so modern and people were dressed so….non-travelerish.  Although, I do have to admit, I was extremely excited to open up my closet and see more than four shirts and two pairs of pants to choose from.  The first sleep in my own bed felt amazing!   It also felt very weird to wake up the next morning in a place that used to feel so comfortable.  Wasn't I supposed to be waking up on a thin foamed mattress somewhere in India?  I definitely had a case of "where am I" syndrome.   It felt wonderful to blow-dry and straighten my hair (sorry boys, I'm know it's hard for most of you to relate).  Putting on make-up is more of a horror story that ended with two very sore eyeballs.
Driving a car for the first time in nine months felt pretty foreign at first.  I thought that I would have forgotten what to do, but I guess it's like riding a bicycle, and you never really forget.  It felt really comforting to not have to worry about my belongings being left in my hostel room while I went out for the day.  It also felt great not to have to carry around my sitar and two backpacks with me everywhere.
My first subway ride in Toronto was a wakeup call.  Every single person had their head down, strongly concentrated on their Black Berries and iPhones.  It made me feel very disconnected from everyone.  Where was the human interaction?  Where were the kind smiles and friendly hello's I received in the countries I had just visited?
I felt really happy to see all my friends and family, but I couldn't fight the feeling that I felt completely out of place.  I felt that I was out of my comfort zone, which is funny because wasn't the place I grew up in for the past twenty-four years supposed to be my comfortable place?  It no longer felt that way for me.  I felt disconnected and confused about every aspect of my life.  I still continue to feel that way from time to time.
From the moment I arrived home up until this very day, I have been extremely busy with everything from moving back to Toronto, getting a job, working like a mad woman, taking acting courses, voice lessons and dance classes, going out with friends, visiting family, and the list goes on.  I have only had a hand full of days where I had nothing to do.  What a different from having no plans and priorities at all from the previous nine months.  This came to me as the biggest culture shock of all.
Over the past few months, I have had this horrible feeling inside of me that I have not been able to completely understand.  It's a feeling of sadness, nervousness and uncertainty.  I have questioned and accused every aspect of my life for being the result of these feelings.  I thought that when I had finally blamed everything and everyone I could for these strange feeling, I would feel better.  The feelings continued to linger.  Every time I started to think about my trip or people asked about it, I didn't want to talk about it because it made me feel bad, and I couldn't figure out why.  Wasn't I supposed to love talking about my experience in all the places I visited?  It wasn't until one day when I was lying in bed crying that a special someone reminded me that I have been through a lot of changes in the last year and experienced more than most people do in a life-time.  He told me I should let that horrible feeling just be, accept it for what it is, and tell myself it's okay to feel it.  Since hearing those words of advice, I have felt a lot better.
I have figured out that traveling, especially for an extended period of time, does something to you that you cannot prepare for.  It changes your views on all aspects of life.  You see everything in a new light and like it did for me, may come as a huge shock.  This new view on the world is not a bad thing, unless you take it that way, as I did at first.  It's a very great thing.  Traveling opens up your eyes, mind, heart, and soul.  It changes your world forever.  In a way, it makes you feel like you are constantly traveling and that one place you call home, never really feels the same again.  It can be a lot more overwhelming then you expect.  That was the case for me.
Although it has been quite a struggle returning home, I am so glad that I decided to take nine months of my life to leave everything behind and travel the world.  Nine months isn't really a lot time, but it changes your whole world.  To all of you who are thinking about taking a chance, to quit your job and just go out and explore this beautiful planet, I saw don't question this impulse.  Pack your bags, grab your passport, get a ride to the airport, and just….go!  Don't look back!  And when you return home, and you feel overwhelmed, just remember there are travelers out there who understand that you have just been through the biggest transformation of your life.
If you any of you who have just returned from a trip and have been feeling overwhelmed with emotions need to talk, don't hesitate to contact me: kristenj@hopscotchtheglobe.com