Mountains, oceans and forests are my home. Whenever I'm surrounded by any of these magical creations of nature, I'm at peace. When I'm looking for accommodations during my travels, I try to find places located near one of these things. One of the most beautiful places I've stayed at during my travels is Natura Cabana Boutique Hotel and Spa in Cabarete, Dominican Republic. This slice of paradise is surrounded by trees and plants and is only steps away from the North Atlantic ocean.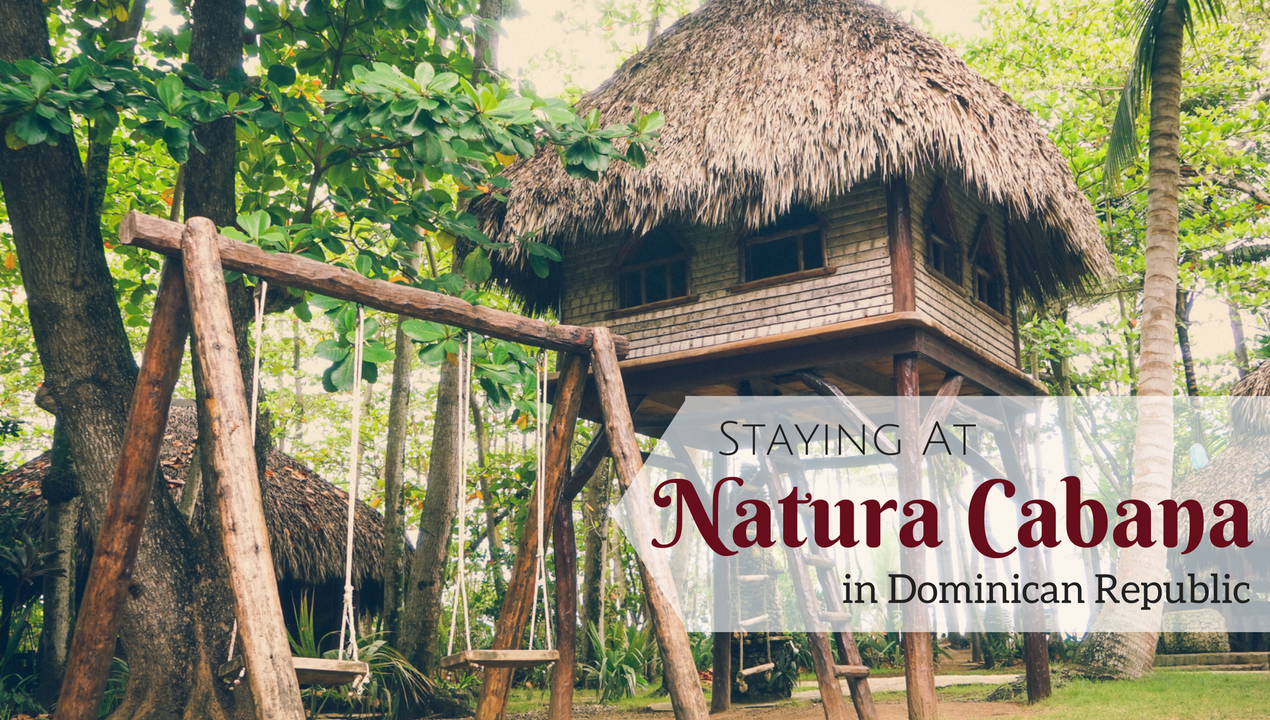 Upon walking through the gates, you'll enter the lobby where you'll be greeted by the friendly laid-back staff. After check in, you'll be guided to your beautifully designed cabin made of natural material found around the area. Each cabin is unique on the outside and within, offering each guest staying a unique experience.
The touch of detail you'll find in your room and around the resort, will strike your curiosity and give you appreciation for fine detail. As you walk around the property, you'll discover pockets of magic hiding around each corner. There's a meditation path guided by photos of Buddha and a large yoga platform amongst the trees that overlook the ocean.
You'll find an organic garden growing delicious vegetables, fruits and herbs used in many of the dishes on the lodge's decadent dining menu. Which brings me to the next aspect of this lodge you don't want to miss out on…the food!
Natura Cabana has an open-air restaurant that is very well known in this area…and for good reason! You can literally taste the love that goes into the cooking. The chef and his team come from all over the globe, and you can definitely taste the diversity in the cooking.
On our last night at the lodge, the chef and his kitchen team prepared our meals in a way I've never experienced before. The chef came to our table and asked us what kind of flavours we enjoyed as well as disliked. He also asked us for the amount of money we wanted to spent that night on a meal. He then proceeded to create some of the best food I've ever tasted based on our desires and budget. That night, I saw more than a chef in a kitchen, but a passionate artist in his studio doing what he loves the most. This artist created a mouth-watering masterpiece which will forever be remembered.
Now, whenever anyone asks me where I recommend they stay when visiting the Dominican Republic, I will say without hesitation, "You must spend some time at Natura Cabana. It will feel like a home away from home."