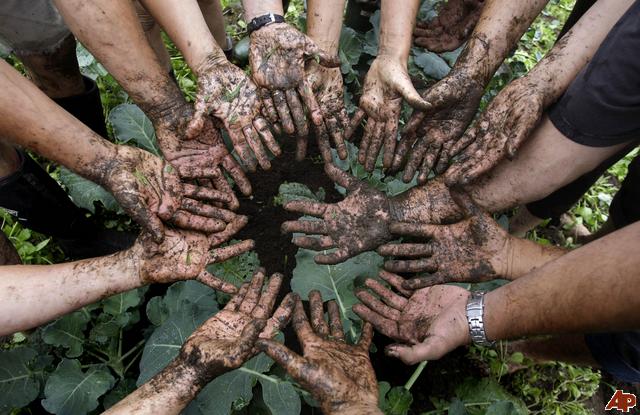 The first time I came to India, I heard about a place called Sadhana Forest located just outside of Auroville in the south of India.  Sadhana Forest is a vegan farm that welcomes people from all walks of life to live and volunteer in this small community and learn about sustainable living. They require a two week minimum (one month during high season) to stay, and you can stay for as long as you'd like.  There are volunteers from around the world who plan to volunteer at Sadhana for a couple of months and end up staying for years! When I arrived in India at the end of May, I debated whether it would be worth spending time volunteering on the farm when the weather would be scorching hot in the weeks to come.  I decided I would take the chance and stay on the farm for a couple of weeks.  When I arrived at the farm, there were about 50 people living and working.  A week before I arrived, there were around 150 people but the hot weather sent most to the north of India.  I have to say, I completely understand why people would head north during the months of May through September.  The weather is extremely hot like nothing I had experienced before.  Yet, despite the scorching weather, I rolled up my sleeves and got ready to work.
Each working day starts at 5:15am with a pleasant  wakeup call consisting of instruments and beautiful singing voices.  The volunteers start the day with a short yoga or meditation circle on their own before joining a group circle with everyone living in the community.  In the group circle, there is a meditation session followed by a fun game to wake up the body and mind.  Then it's off to work from 6am until 12pm with a short break in the middle for breakfast. The rest of the day is free to do as one wishes around the community or in the other cities nearby.  There is even a swimming and mud pool on site for use; which is excellent during the hot afternoons.  There are workshops run by volunteers to take part in during down time as well.  From African dance to yoga to permaculture seminars to discussion circles, there is a workshop for everyone.
Every Sunday, the work on the farm for the following week is divided evenly among the volunteers.  The first week, I was given the role of Sue Chef.  Myself, along with three to four other volunteers, were in charge of providing the community with three meals a day.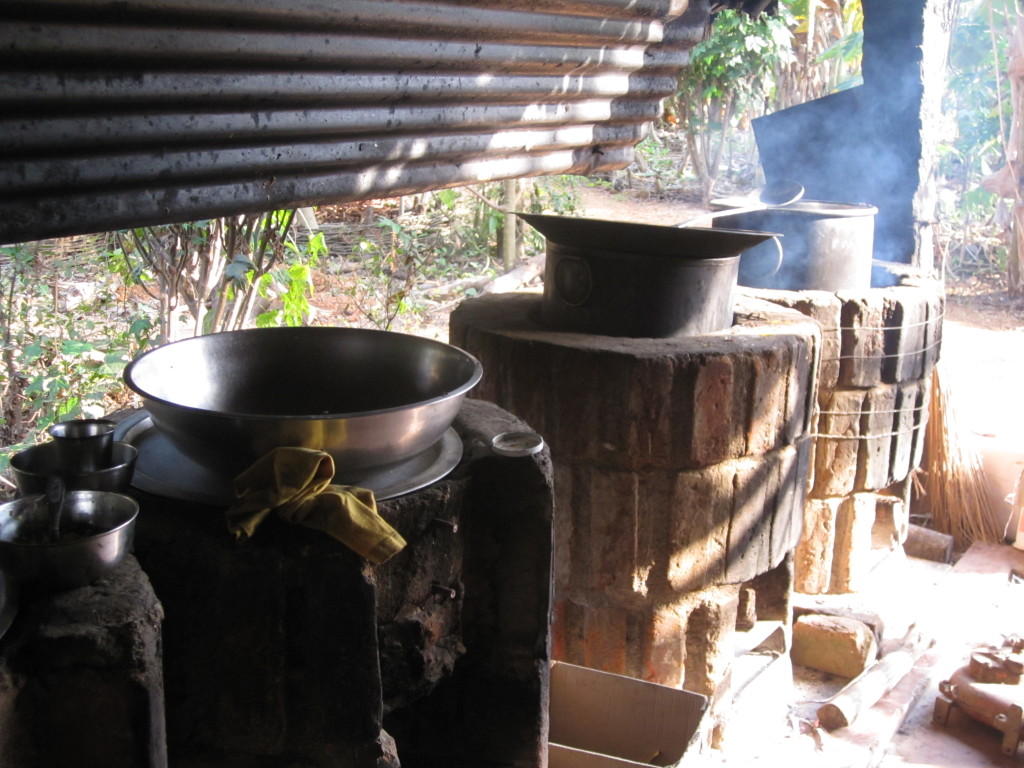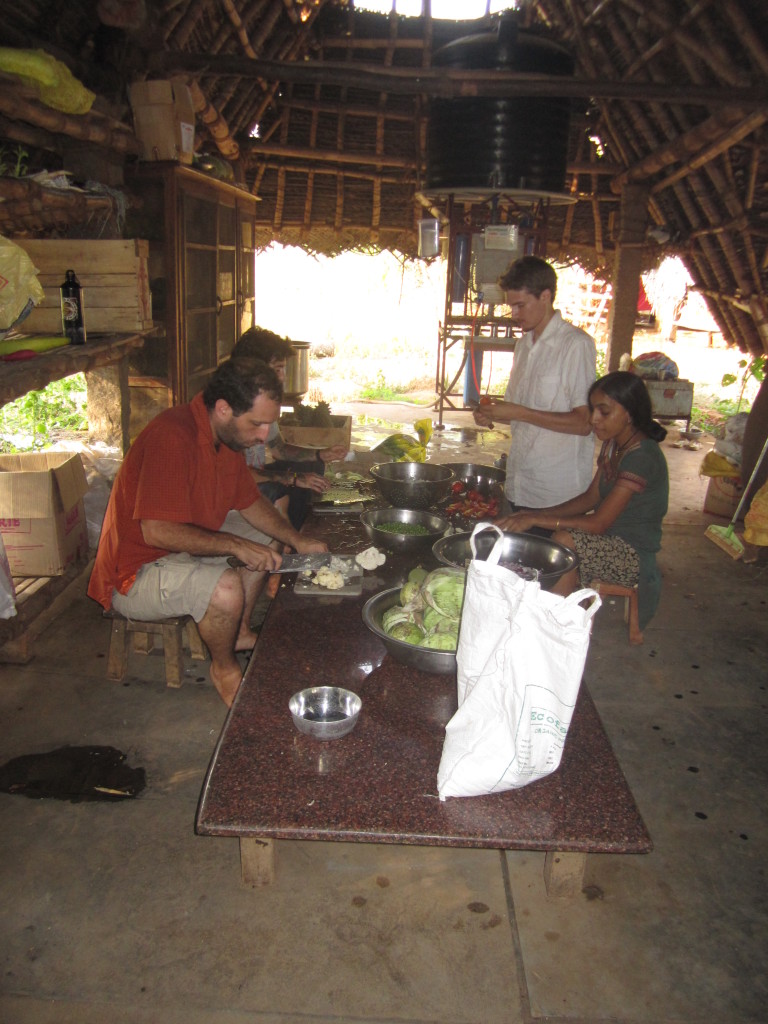 Breakfast was usually pancakes or porridge and fruit salad.  Lunch and Dinner consisted of some type of dal and vegetables, soup and rice.  All of the meals were 100% vegan.  It was interesting to learn about the kind of meals that can be prepared vegan which normally aren't.  I have to say, my cooking skills didn't improve as good as I thought they would. During my second week, I was given a different job every day.  Sometimes I would be making labels for the new trees to be planted, cleaning the main hut, making compost tea or planting. The accommodation for the volunteers was in a basic hut without electricity.  This made the nights pretty hot, but fortunately the huts are designed to let in a cool breeze which was a wonderful release. The toilets are designed so that number one and two are in separate holes in the ground. This is because number two is used as fertilizer for the plants and number one is also when watering the plants.  Pretty interesting I must say. If you wanted to take a shower or do laundry, you needed to fill up a bucket with water which you would use consciously.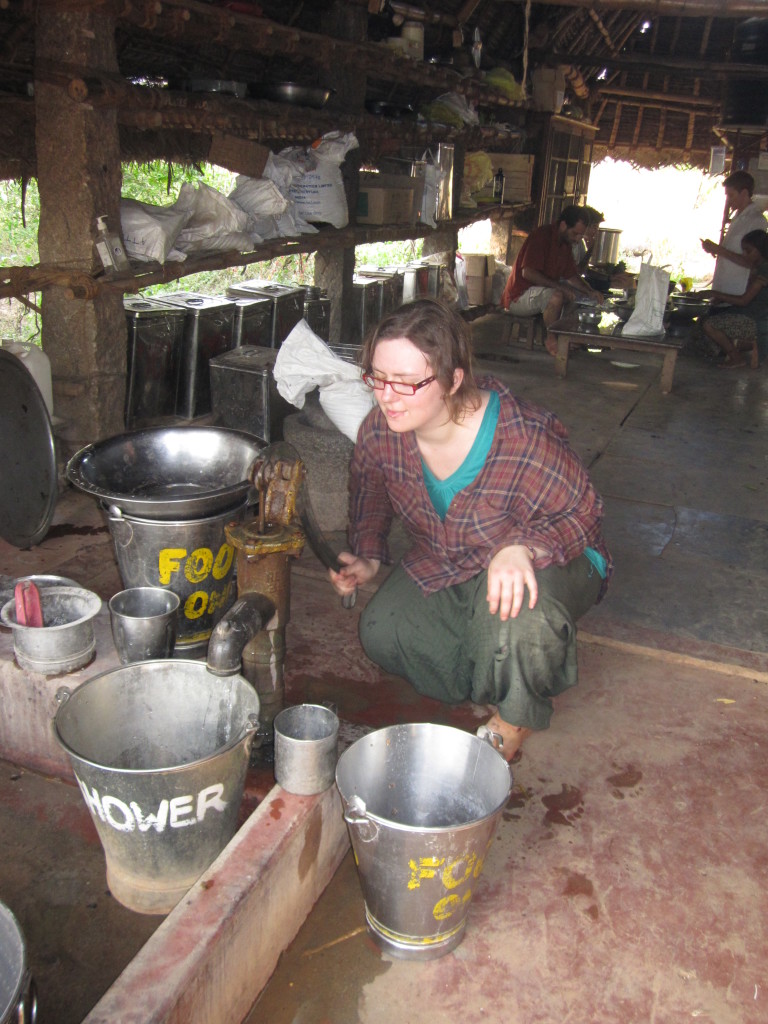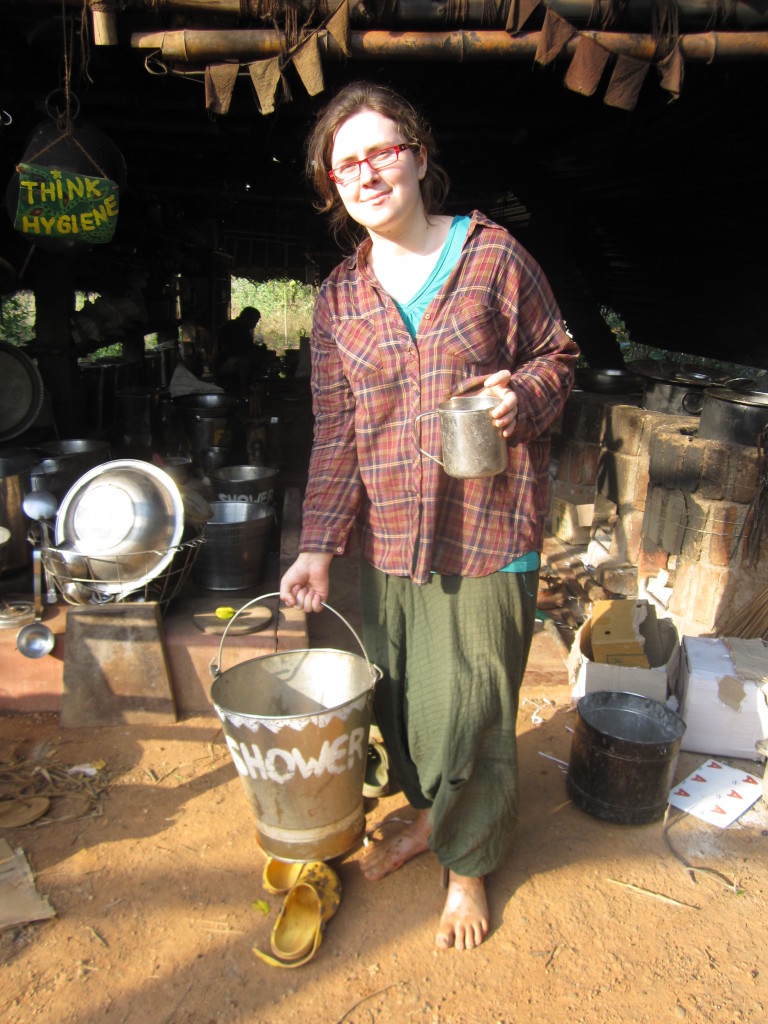 The hand wash stations were also environmentally efficient.  You poor some water from a cup into a tin that has a hole in it so that the water would seep through the hole and you could wash your hands underneath the stream.  You only would need half a cup of water to wash your hands which is a lot less water then we use when we turn a tap to wash our hands. Overall, the experience was unique and one I would recommend to anyone visiting India and interested in organic farming.
Have you ever lived and works on an organic farm?