I have completed the first half of the 40-Day ParaGONE Cleanse, and I will admit that it has been a lot easier than expected.
As a sugar addict and caffeine freak, I thought that giving up coffee and sugar would be extremely difficult.  However, it has been pretty easy…for the most part.
The first few days were horrible.  I went to bed thinking about coffee, dreamt about coffee and my first word in the morning was, you guessed it…COFFEE!  Coffee used to be the first thing that I would think of in the morning.  I used to say to myself, "I need a coffee to start my day."  This cleanse has made me realize that this statement is far from the truth.  Why would I NEED a coffee to start my day?  That is just ridiculous and simply screams the world ADDICTION.  I was addicted to coffee.  I can now say that I am no longer dependent on the evil caffeine.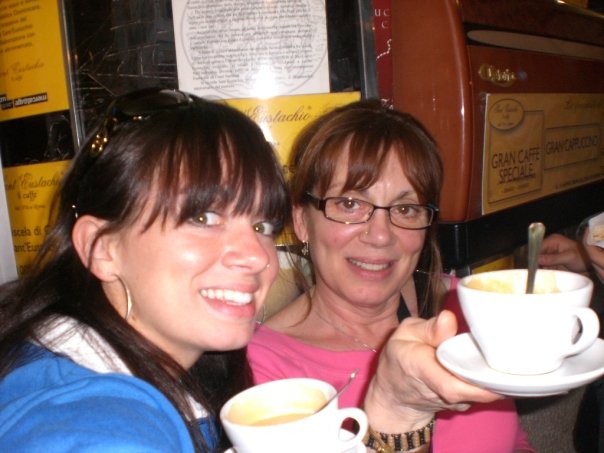 I will admit that during my five day break from the supplement part of the cleanse, I did have a couple cups of coffee, and it made me feel horrible!  I felt shaky and had a headache. I hated the taste and dryness feeling it left in my mouth.  It's strange how I've gone from feeling dependent on the comfort feeling that coffee used to give me to not wanting to even drink it anymore.  I really do love the taste and smell of coffee, but I have decided that from now on when I do have the occasional cup, I will choose to drink decaf.
I thought that giving up sugar would be nearly impossible, but I have done very well.  There have been days during "that time of month" where I would have killed for a mountain of chocolate or a bowl of ice cream, but for most of the days, I haven't missed sugar at all.  I have however, missed eating all the fruit I usually eat.   I can't wait to dig my face into a big juicy mango when this cleanse is over.
The entire point of this cleanse is to get rid of any parasites that MAY be living inside my body.  Since I have done so much traveling in my lifetime, I thought it would be appropriate to do this type of cleanse.  So, while part of the cleanse consists of eating certain foods and illuminating others, the other part is about taking supplements and making friends with the toilet.  Gross, I know.  I must inform you that I have yet to discover any "bodily waste abnormalities" but I do feel a lot cleaner and healthier.
Now it's on to the second part of the cleanse.  Wish me luck!
Have any of you done a ParaGONE cleanse or something similar?  
Leave a comment below and let me hear how it went for you.  Also, if any of you are doing your own 30 Day Challenge, leave a comment and tell us about it.  I`d love to hear from you.