Reading Time:
4
minutes
For the romantics out there who love celebrating Valentines Day, this post is for you!
Screw the chocolates, flowers or dinner for two this Valentines Day, and take your honey on the most romantic getaway of their life. Here are 6 romantic destinations to consider:
Barcelona
This has quickly become one of my favourite cities in Europe. The stunning and unique architecture of this coastal city provides some wonderful places to visit and gawk at while a stroll down Las Ramblas is a must! Barcelona is also home to some of the most fantastic musicians who you will frequently come across playing in the streets. Take a moment and dance with your special someone. When it comes to cuisine, Barcelona draws ingredients from across the region, so the food and restaurants here are among the best in the world. After a delicious and romantic meal, you can enjoy a walk along the beach or head to Park Güell to watch sunset.
Rome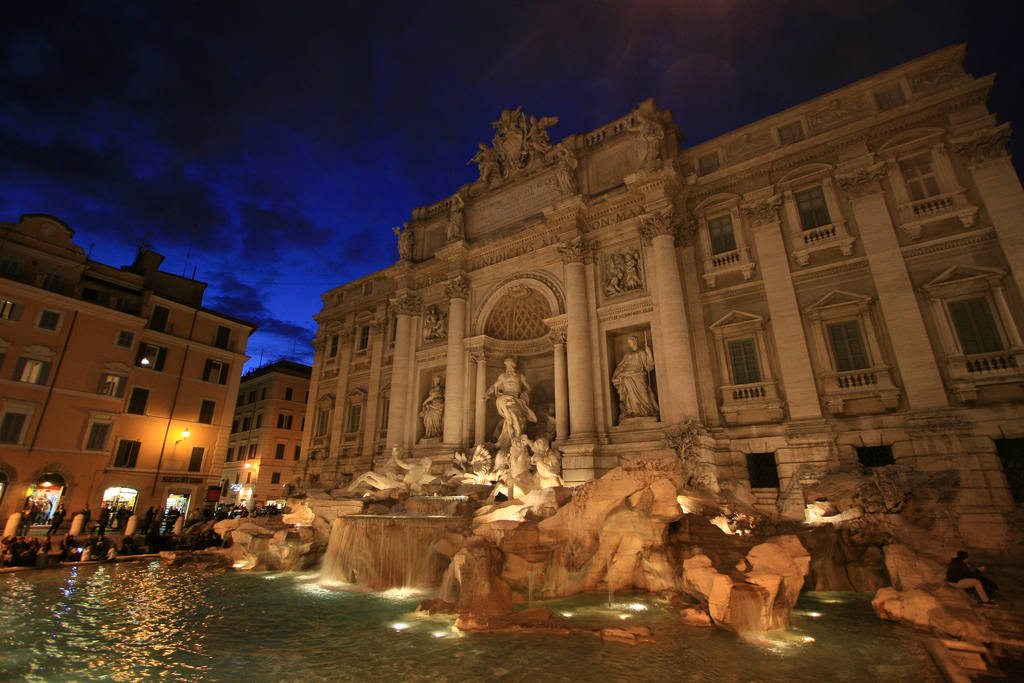 I've sure you've heard that Rome is the city of romance. After spending some time in this European city, I must say that this is nothing but the truth. It's as romantic as they say! Rome combines mouth-watering cuisine, beautiful culture and superb historic and artistic attractions. You and your lover can spend the entire day wandering through the historical streets, hand-in-hand passing by musicians playing in the streets while sharing the most delicious gelato your tastebuds will ever experience. You can stop by the Trevi Fountain where you can both make a wish by tossing a coin into the fountain. This is said to ensure a return to Rome. While you think you're just doing something romantic partaking in the coin-toss legend of the Trevi Fountain, you're also helping those in need as around €3000 is collected nightly and distributed amongst those who need it most. The romance doesn't stop here. You can share a cone of roast chestnuts as you enjoy the atmosphere around the Spanish Steps. In the evening, you can indulge in the some of the best food you'll ever consume along with a glass or two of Italy's finest wine.
Honolulu
The capital of Hawaii is a great place for a romantic escape. There are white sand beaches, luxury hotels along the strip and plenty of areas where you can relax on the shore, or even learn to surf if you're feeling more active. The 'Top of Waikiki' restaurant is located on a revolving platform on a tower that makes for a spectacular evening meal with superb views. Of course, your date will be the best view… or so you'll tell them. After dinner, you can also enjoy a movie while lying on the beach on the thirty foot screen at 'Sunset On The Beach'. To finish off your evening, nothing says romance like kissing under the stars on an island in the middle of the Pacific.
Buenos Aires
The cosmopolitan Argentine capital is not only the business center of the country, but it also has a wealth of great cuisine, wonderful shopping and nice parks to stroll through. Here is also where you can take a lesson in the passionate dance of the Tango. Does it get more romantic than learning one of the most romantic dances in the world in the country where it came from?
Melbourne
The pleasant climate helps to make this a great place to visit for a romantic getaway. While you can enjoy the beaches in the St Kilda district of the city, Melbourne is ideal for those looking for a more active break. You can have dinner in a traditional tram car or ride on a steam train that is over a century old. There are also some great parks to explore such as the beautiful Royal Botanic Gardens. Wander through the historic Yarraville village and enjoy the many shops, cafes, bakeries and pubs that this wonderful suburb has to offer. You can take a private wine tasting tour of the Yarra Valley or choose a romantic film at The Shadow ElectricCreate.
New York City
New York City in the winter time is both gorgeous and romantic! There are few cities that can offer the diversity and vibrancy that you will find in New York City, and while sightseeing will fill some of your time, make sure that you enjoy some time chilling and enjoying the surroundings of Central Park. SoHo and TriBeCa are the districts if you are looking to find a stylish restaurant, while there are also plenty of shows that can be enjoyed on Broadway, or have a trendy evening in the wine bars of Greenwich Village.
Which of these destinations would you take your partner to?