As a new mom, it's easy to get wrapped up in your child and their needs that you start to neglect yourself. This is what's happened to me over the past two years. It wasn't intentional. In fact, I remember being in my early twenties, looking at other mothers who "let themselves go," and saying, "I will never let myself do that." Fast forward to 10-years later, and I think I've brushed my hair only a handful of times, dressed in something other than sweats a couple of times and makeup…what's that? Sometimes I go days without even looking at myself once in the mirror. Other times, I catch a glance and startle myself because I look like a hot mess. Maybe you reading this can relate? Well I'm saying this for the both of us, "Enough is enough!" It's time to our wellness back. That's exactly what I did at The Retreat – the best wellness resort in Costa Rica.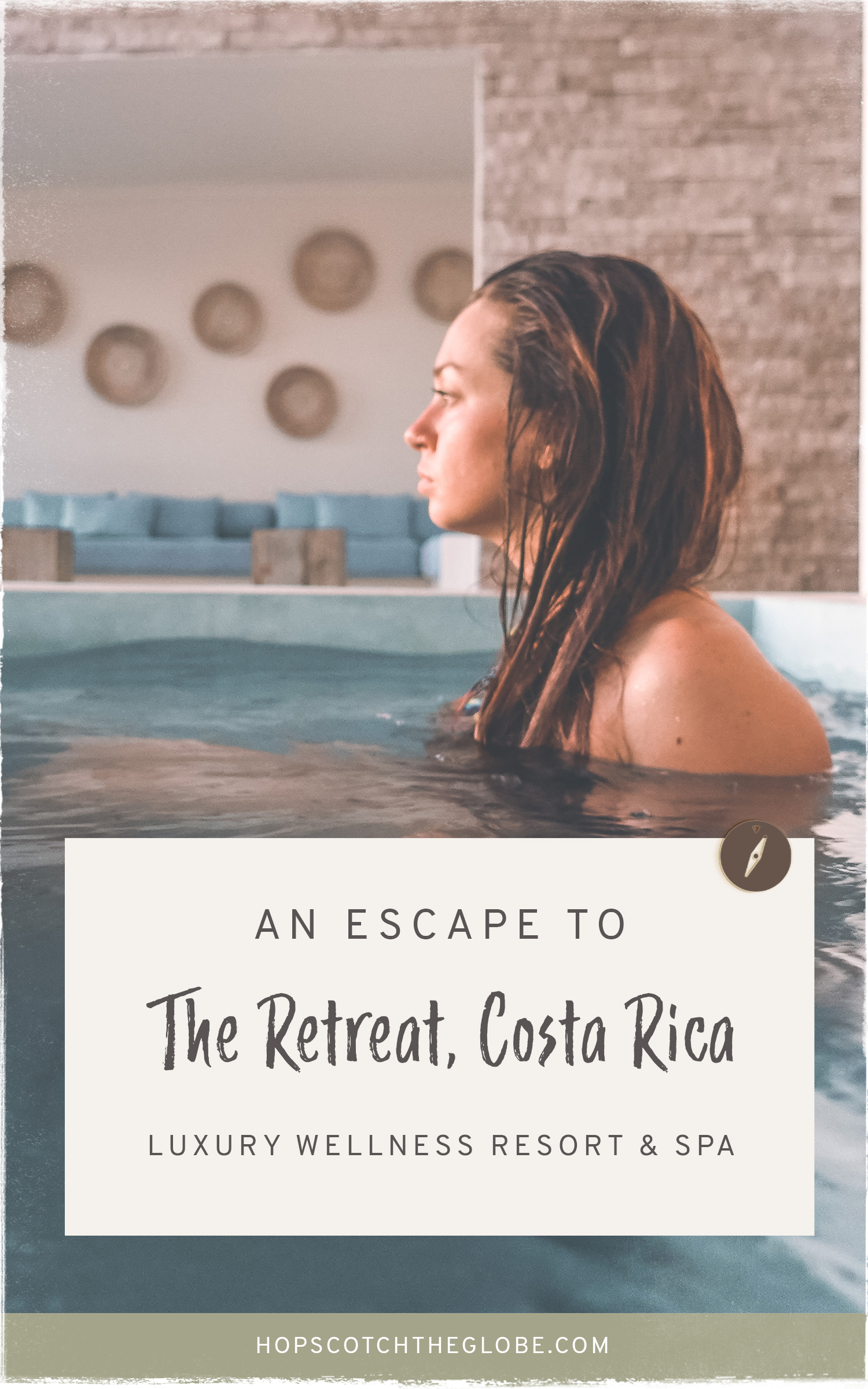 ---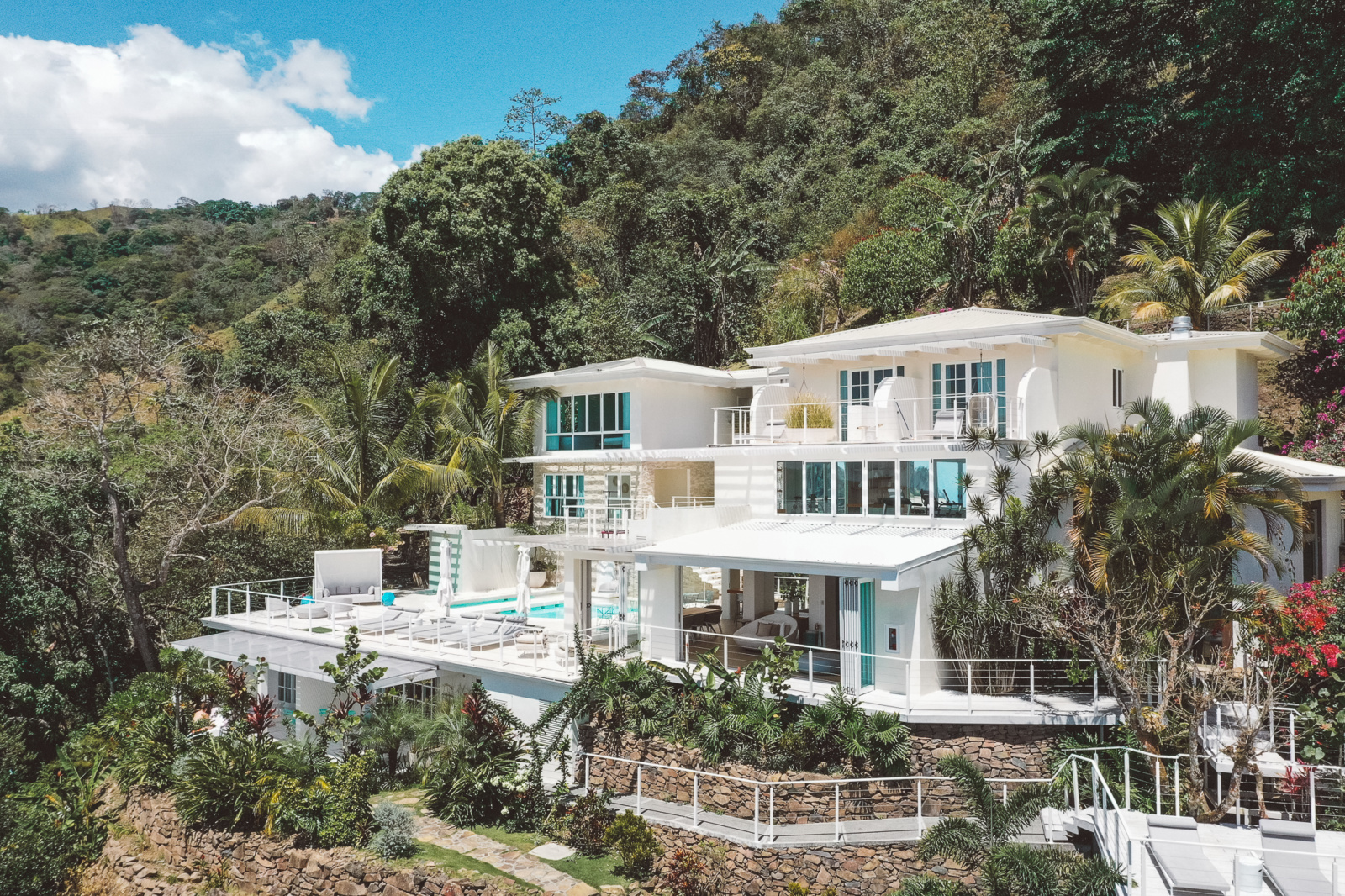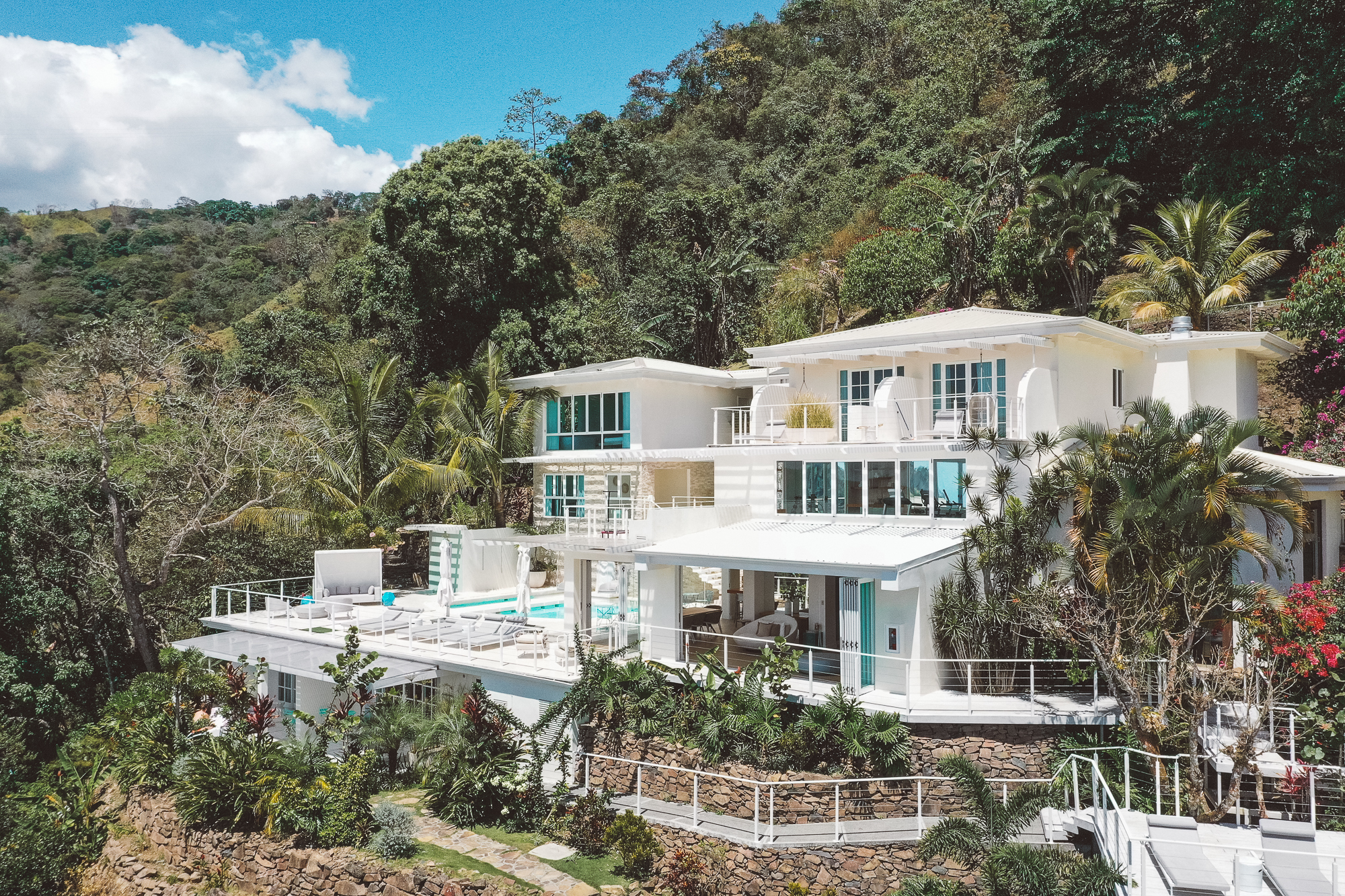 Dealing with Mom Guilt
It had been nearly a year and a half since I left my daughter Kai for 8-hours. But, I'm on a wellness journey and part of that is taking time for myself. Not only is this important for my own well-being, but it's very beneficial for my daughter and husband. They need me to be my best, and I can't do that when I'm warn out. As guilty as I first felt for leaving Kai to spend a couple of solo nights at The Retreat Costa Rica, I knew I'd return as a better version of myself.
Speaking of guilt for leaving my toddler…that quickly diminished once I walked into my room at The Retreat. The first thing I noticed? The silence! Omg, the silence was pure bliss. No one was there to ask me for anything. I had no where I needed to be. I was on my own terms, only needing to answer to my own needs and wants. Yup, I definitely need more of this in my life, and I'm sure you reading this can relate.
---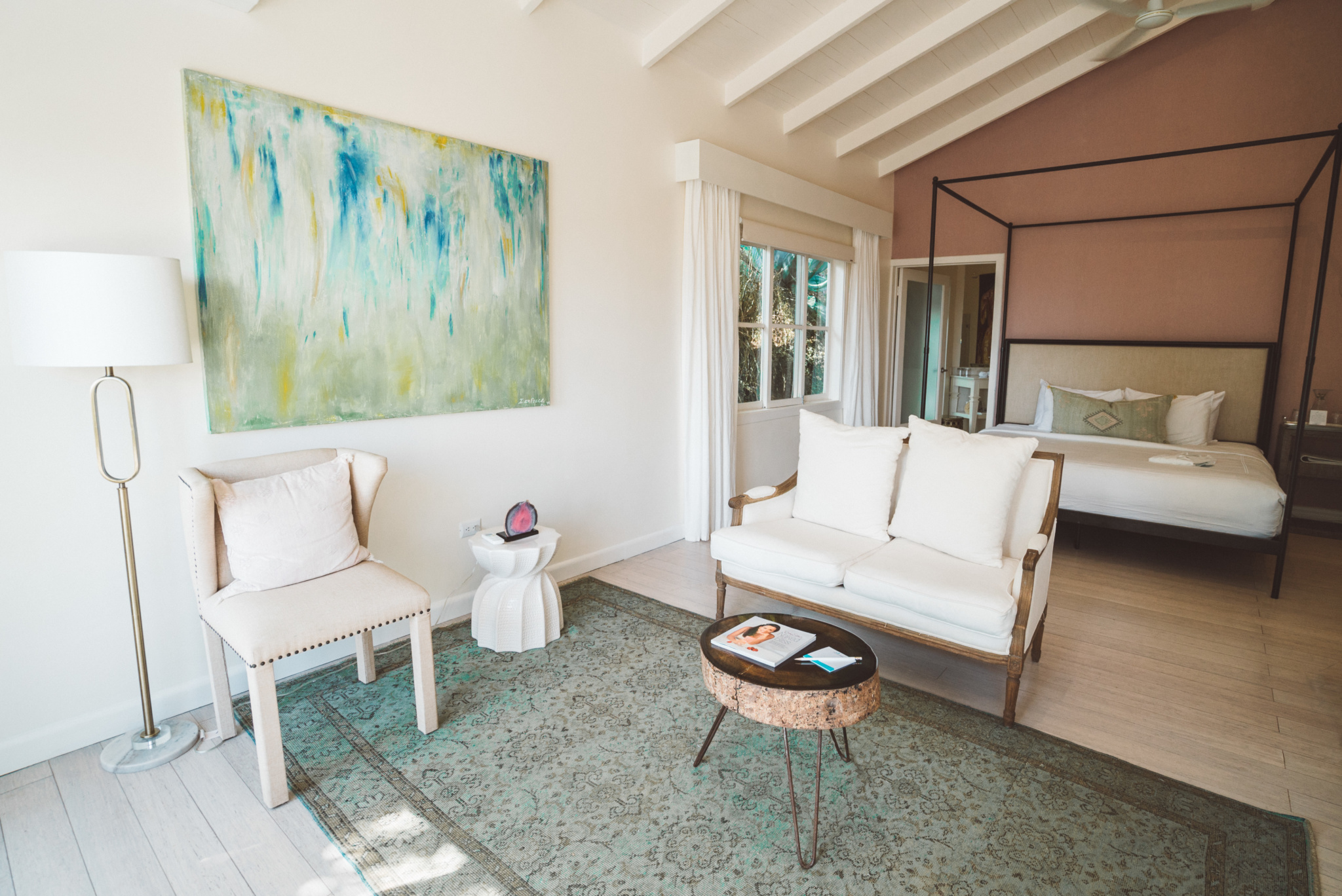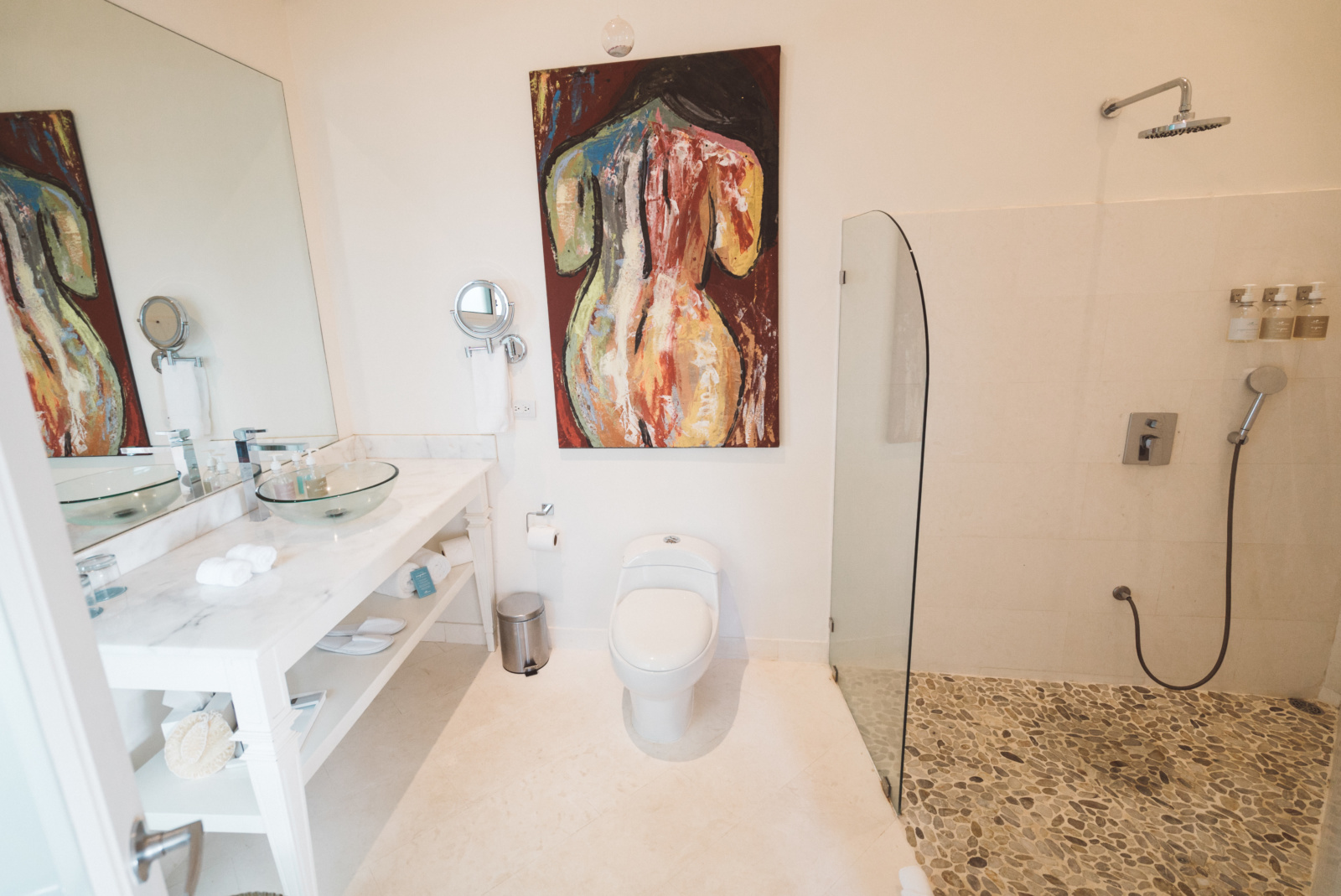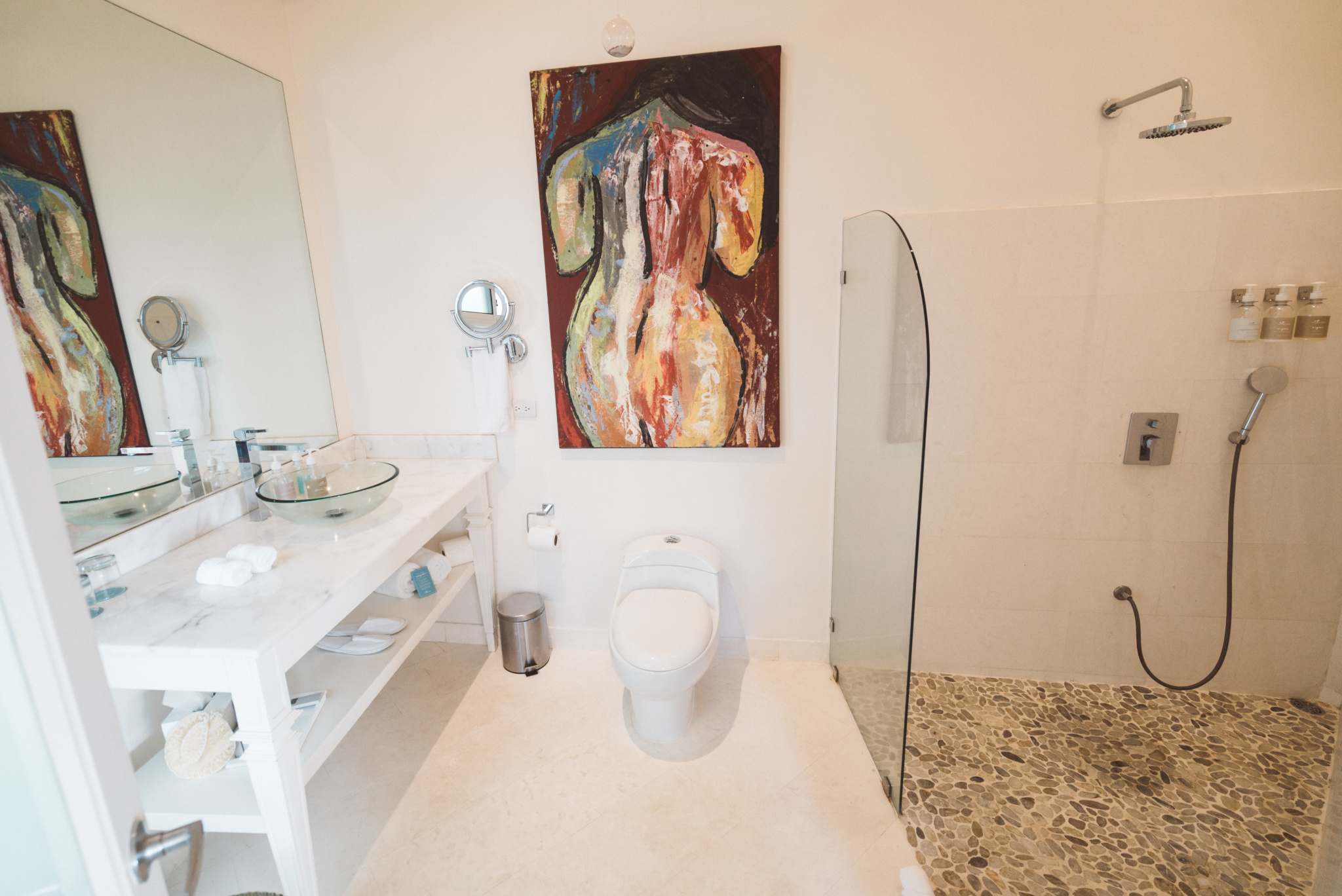 What Exactly is The Retreat?
If you're going to take a wellness vacation, there's no place better to do it than at the The Retreat Costa Rica. Located only 30 minutes from the San Jose Airport (and 25 minutes from the land we bought in Costa Rica), The Retreat is a luxury wellness boutique resort and spa surrounded by organic gardens, lush landscapes, chirping birds and technicolor sunsets. Set in Atenas, which is considered to have the best climates in the world by the National Geographic society, The Retreat is the perfect place for relaxing and recharging. It's a slice of heaven. The energy at this wellness resort in Costa Rica is next level, and you can feel it immediately upon arrival. It may have a little something to do with the fact that it's located on top of a 50-acre quartz mountain overlooking rolling green hills and the Pacific Ocean.
The Retreat has 13 beautiful rooms, each with their own unique features. It also has healing centre and spa, two farm-to-table organic restaurants, an organic coffee plantation, two salt water pools, yoga studio, meditation
deck, organic gardens, river swings, jungle and river paths.
Now, let's talk about the food!
---
The Retreat Has Some of the BEST Vegan Food I've EVER Had!
Bold statement, I know. But, I say it with extreme passion and honesty. The food is the foundation of The Retreat Costa Rica.
Whether you follow a vegan, raw vegan, vegetarian or other diets, The Retreat caters to all. All menus, regardless of dietary preference, are plant focused and based on an anti-inflammatory diet. All of the meals incorporate organic produce mostly grown on property, while local, sustainably raised fish, fowl, beef and lamb are also served to those who request it. The kitchen is grain free, dairy free (with occasional goat yogurt and cheese), uses no refined sweeteners and sources items locally and sustainably.
Each meal is based on the "Chef's choice," but if there's something you're craving, you can request it. I promise you this, there won't be a meal you're disappointed with. Every meal became my favourite.
I also loved the open kitchen policy which allows guests to watch the chef's in action. You can see them preparing your meals, ask questions and even request the recipes to be emailed to you. If you want to go even deeper as to learn how to make the meals, there are several cooking classes offered weekly to participate in.
---
Don't Miss My Video of The Retreat Experience!
---
Meet the Founder of The Best Wellness Resort in Costa Rica
In the video above, you'll get an overall look into my personal experience at The Retreat. It was just the healing experience I needed to relax and recharge. Plus, get to know best-selling author/health and wellness couch Diana Stobo, who is the founder of The Retreat. Her story is sure to inspire you!
---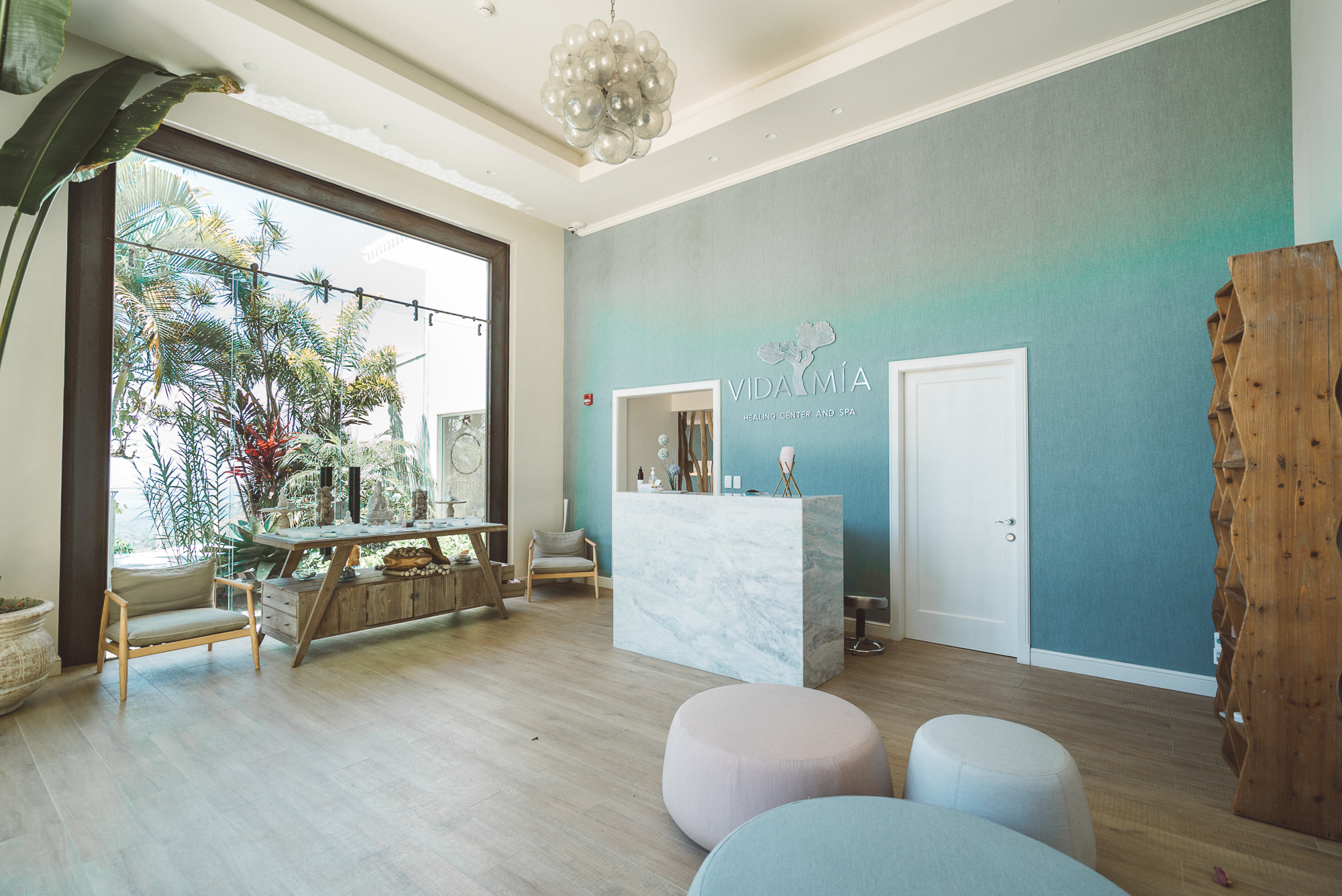 ---
Vida Mia Healing Center and Spa
Located adjustment to the accommodations, down a path surrounded by 30 foot bamboo and countless tropical plants, is the 8000-square-foot spa. No stay at The Retreat Costa Rica is complete without at least one spa treatment. There are many to choose from including:
Healing Touch Experiences: This includes cupping massage, deep tissue, lymphatic drainage, Thai massage, Reiki, Aromatherapy massage and reflexology.
Farm to Spa Rituals: Let food be thy medicine! All treatments include organic and edible therapies using ingredients fresh from the garden. Some examples of treatments include: tropical fruit smoothie facial and massage, coffee, coconut and herbal body scrub. Fun fact: banana is nature's Botox and can slow the sign of ageing.
Detox and Energy Balancing Rituals: Releasing your body of things it doesn't need is an important part of healing. The treatments in this category include: Infrared sauna, chromotherapy, hydrotherapy bath, Vichy shower massage, ionic detox treatment, Turkish Hammam Bubble Ritual, Vibra Pro Detox treatment and Bemer.
Crystal Healing Therapies: Crystal therapies promote physical, emotional, and spiritual healing by positively interacting with your body's energy field. Each crystal therapy has its own healing properties to bring about balance and ignite desires. Treatments offered are: seaweed wrap, Watsu therepy, royal facial, digital detox, transformation and acceptance, self love, life force energy healing, crystal queen of calmness, balancing gem and crystal healing for couples.
Ayurveda: Dating back 6,000+ years ago, Ayurveda practices were developed in India as one of the worlds most sophisticated and powerful mind-body health systems.  Ayurveda focuses on preventative medicine and incorporates many ancient traditional medical practices within its system.  All of the body and beauty treatments are designed around the 5 elements as well as the 3 doshas (Vata, Pitta and Kapha).
Aesthetic Menu: All treatments include modern aesthetic equipment combined with all-natural products. Treatments include: anti-aging facial smoothing collagen therepy, hydro-facial, microdermabrasion, skin tightening facial, Kibodo facial, micro-needling derma pen facial and mineral infused acne facial.
Acupuncture: Acupuncture is a method of encouraging the body to promote natural healing and to improve functioning. This is achieved by inserting needles and applying heat or stimulation at very precise acupuncture points. The Spa offers acupuncture treatments for pain management, anxiety and depression, sleep disorders, headaches and migraines, hormone imbalance and postpartum health.
Dr. Vinod Balakrishnan, a holistic medicine professional, with more than 22 years of experience in health care, is the director of the spa and holistic/wellness consultant. He has a wealth of knowledge in Ayurveda, naturopathy, dietetics, yoga, Thai massage, acupuncture and conventional medicine, all of which he offers for guests at The Retreat.
Many of these treatments I had never heard before. If you want to know more about each one, I encourage you to check out The Retreat website.
---
Wellness Packages
Perhaps you want to immerse yourself in Ayurveda or are in need of a fitness reboot or yoga immersive. Maybe you're looking to detox or seek an emotional healing and recovery journey. Whatever it is you're searching for, The Retreat Costa Rica can work with you to create a wellness package that's customized to your needs, goals and timeframe.
---
It's All About the Details
Throughout my travels, I've learned the small details really make an experience. The Retreat Costa Rica has paid close attention to the fine details that make your stay even more special. Like when you return to your room at the end of the night and there's a delicious cookie left on your pillow along with the smell of calming essential oils filling the room.
Then there's the two peacocks that wander around the property. These beauties aren't just captivating to look at, but their personalities are sure to make you laugh. These small, but memorable gestures is what makes The Retreat the best wellness resort in Costa Rica.
---
Sustainability and Commitment to the Environment
The Retreat has established some concrete actions to respect the environment and make a positive impact on all that surrounds it including:
An organic permaculture farm
Chemical free spa treatments freshly made with organic products
Locally sourced fish and meat for the restaurant
Employment policy that states 90% of the employees are from the local community; The Retreat provides a training program for staff and hires based on heart, attitude and desire to learn
Excursions that benefit the local community including farmers market, coffee tour, animal rescue center and cultural tourism
Regular cleaning days of the forest and river
Responsible buying policy favoring local business owners
Organic farm-to-table restaurant concept, daily menu with the available and seasonal products
Recycling program with the municipality
A composting facility on the property
Energy and water saving programs and regular monitoring
Biodegradable products used in the laundry and housekeeping
Organic products used for fumigation
Organic locally homemade bug repellents
Reforestation program on the farm
Active code of ethics program
Non-exploitation of children or social discriminations
Employees encouragement to make social assistance, which brings annual help to chosen institutions
Who can use some time at a wellness resort in Costa Rica right about now?