The tiny islands of Seychelles hide in the middle of the Indian Ocean, disappearing on maps between India and Madagascar. Flying to Seychelles feels like the opening scene to Jurassic Park, headed towards a secret tropical island in the middle of nowhere. Instead of running away from raptors, Kristen and I spent our time walking alongside less intimidating dinosaurs; pelicans, geckos and beach crabs. Tropical destinations take note: Seychelles sets the bar for being the world's best island paradise. You may or may not have heard of these islands, but you definitely need to add them to your wish list. Here are my Top 5 Must See Places in Seychelles:
1) Hilton Northolme
The Hilton Northolme wins my award for being the most beautiful luxury hotel in the world… no exaggeration. Built into the side of the mountain overlooking the ocean, the property is constructed around the endemic flora and fauna of the island. Our private suite had a ocean view infinity pool, a bed so comfortable the Princess and the pea would fall into a coma, a walk-in closet and a sun-lit washroom the size of a small apartment.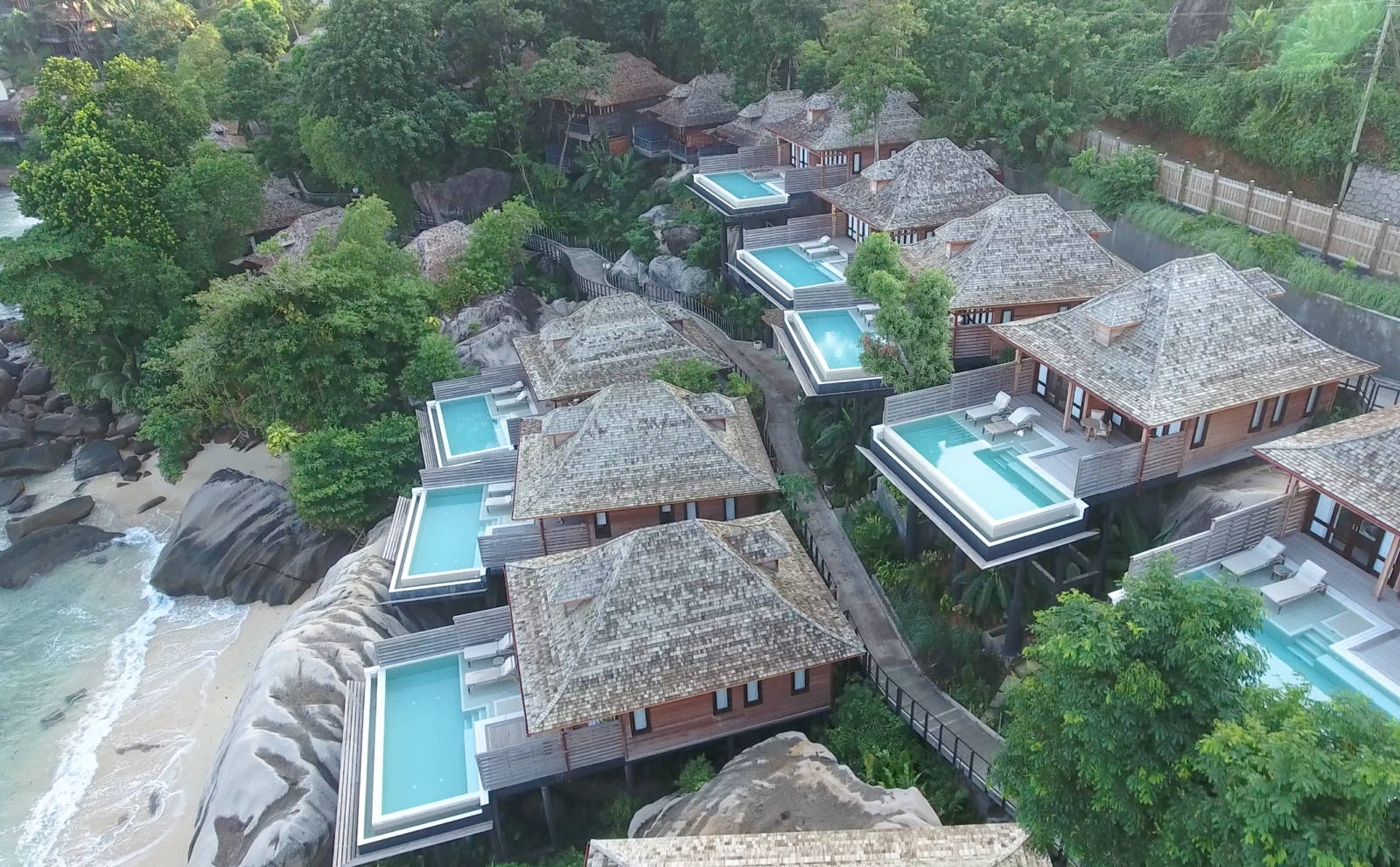 2) La Digue
A quick boat ride from the main island of Mahé to La Digue, and you'll find a laid-back island life. I recommend staying in one of the hotels close to the strip but ensure they have WiFi beforehand if you'd like to stay connected. Seychelles is unique for their rock formations carved through costal erosion and rainfall. La Digue is the best place to see these stone spectacles. We booked a tour with Robert Agnes at Sunny Trail Guide which was both challenging and rewarding. This hike took us chest deep in the ocean with our bags above our heads, climbing over boulders and through the jungle. There are a ton of restaurants, bars and beaches on the island so exploring this little landmass by bicycle is the best was to see its cute charm.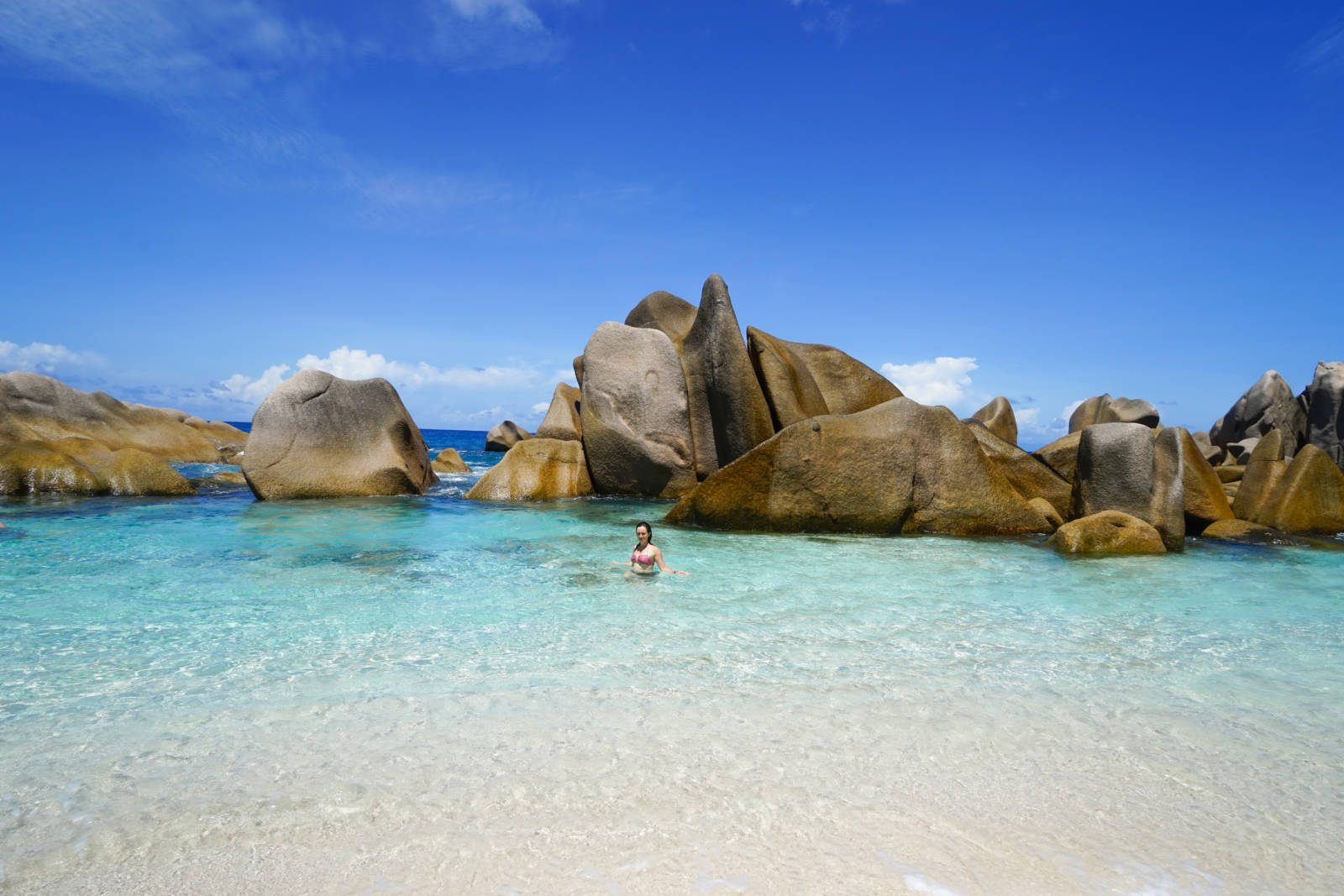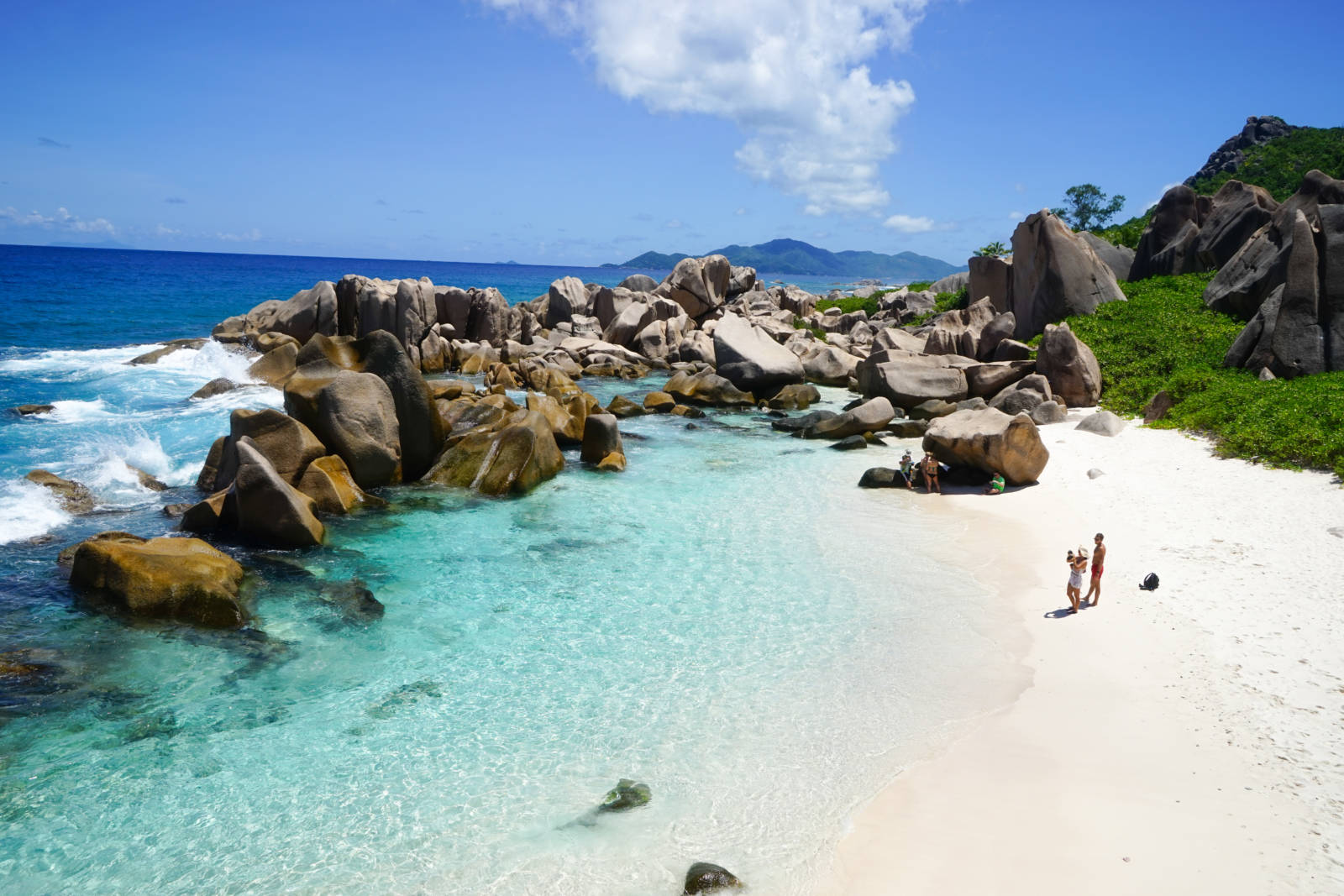 3) Mahé
The largest of the islands is Mahé, home to the capital city – Victoria. Being the most populated island, you'll find the most action here. We visited this island during Carnival, the celebration of cultures, which featured a parade that involved a lot of dancing, singing and vibrant costumes. Be sure to stop in at the Takamaka Rum Distillery for a tour and a delicious sample or two. There's also a restaurant on site serving up some of the islands best dishes.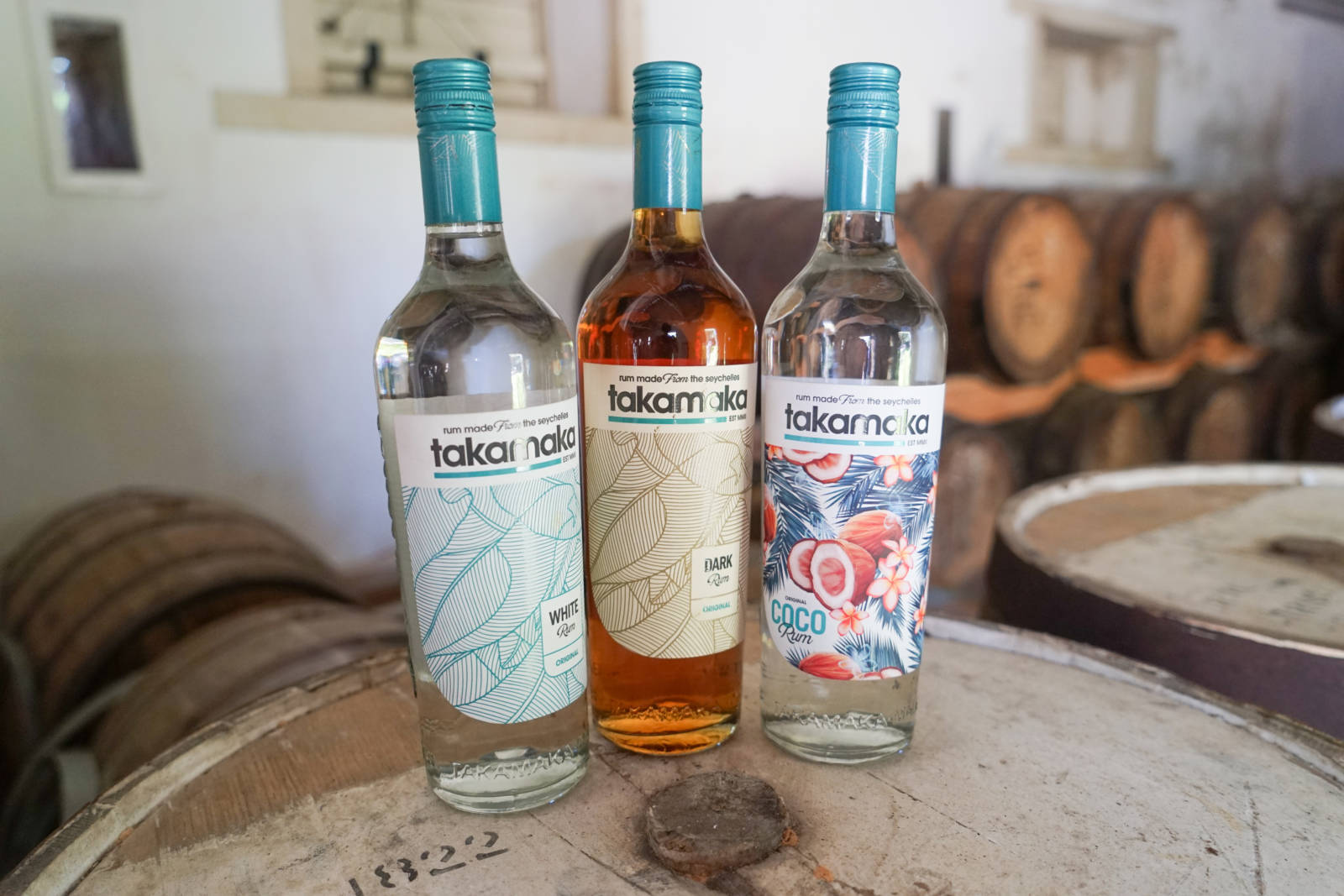 4) Hilton Silhouette
Silhouette Island features the most jaw-dropping beaches ever, ever, ever! If you have the background of your computer set to an image of a palm tree on a beach, it was likely photographed on Silhouette Island. The Hilton Silhouette offers their guests an escape into utopia with a full luxury resort with buffets, specialty restaurants, sports activities and private bungalows fit for a celebrity. Our room had an outdoor shower, private beach access and our own backyard with a swimming pool. You can spend the day at the outdoor spa built within a lush forest, featuring a 2-story boulder in their foyer and an outdoor relaxation area for all to enjoy.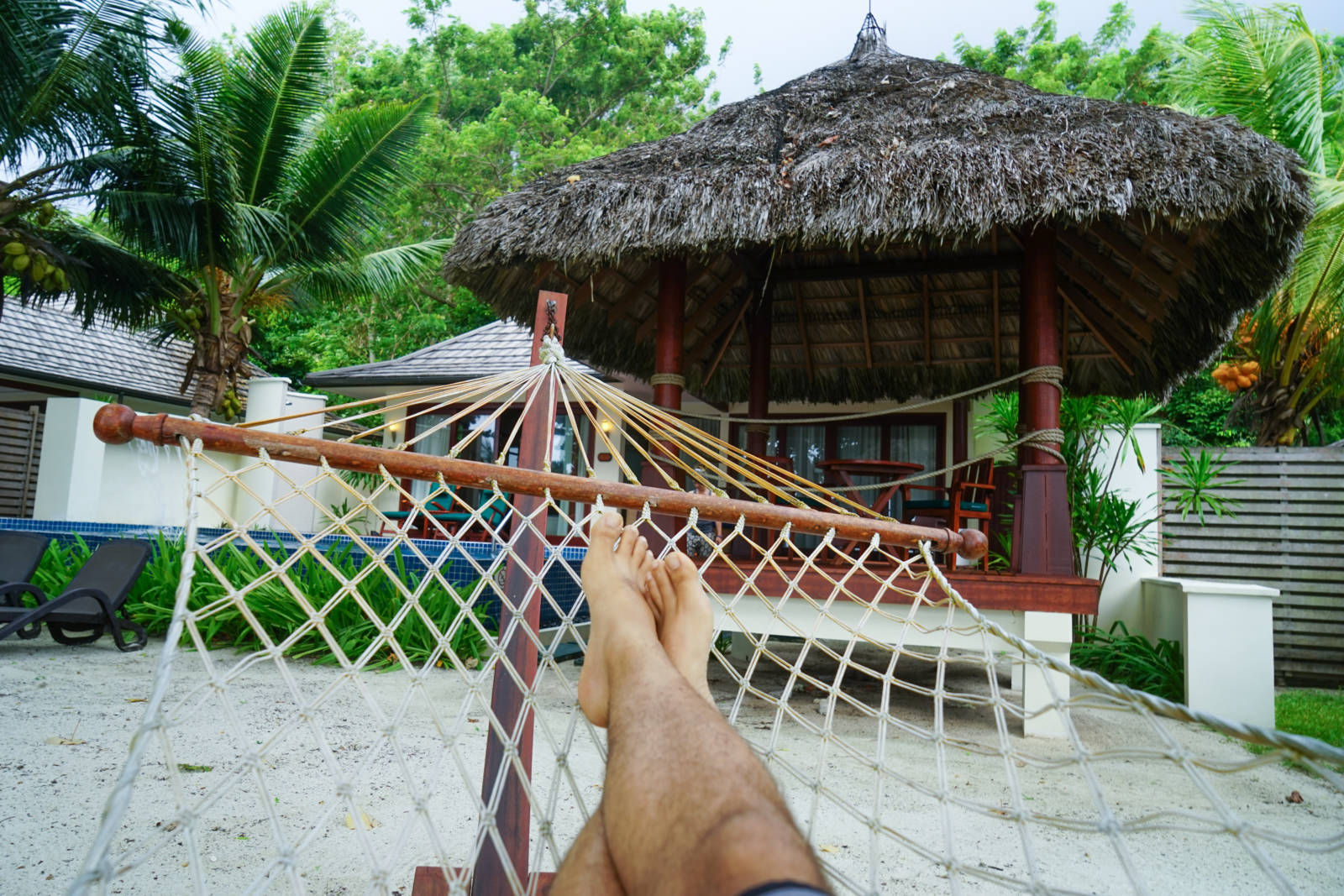 5) Selwyn-Selwyn Victoria Market
The best way to get a raw experience of a culture is to visit the markets. Bustling vendors with local produce and hand made souvenirs. Taste the sweet water from a fresh coconut while you shimmy your way through the crowds of fisherman negotiating the cost of their morning catch. It doesn't get more cultural than this. One indigenous fruit you won't find at the market is the Coco de Mer, a watermelon-sized nut that's sacred to the people. The Coco De Mer can be sold for thousands of dollars to prospective buyers, given a serial number and certificate of authenticity. If you're lucky, you can see some growing wild in protected areas.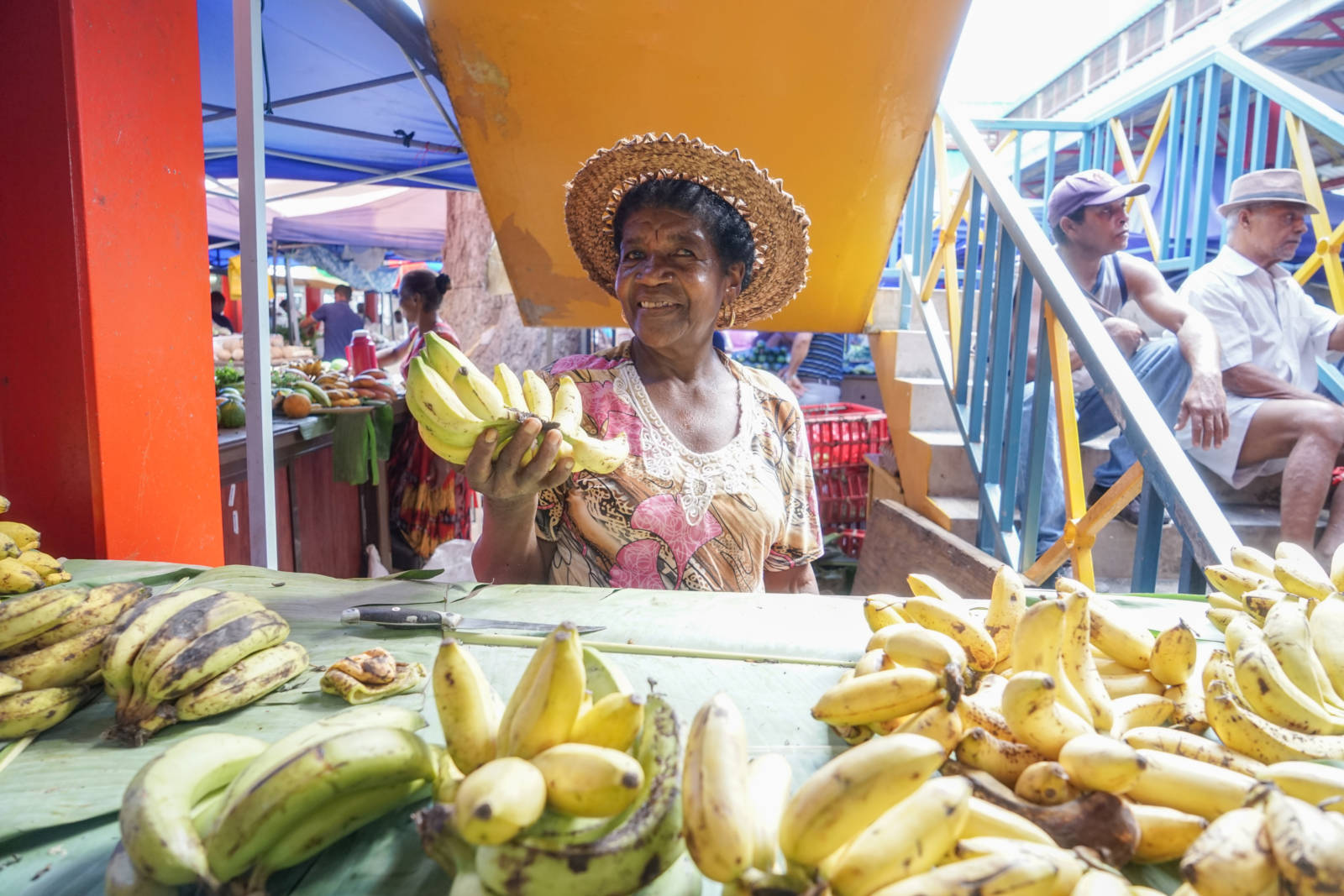 Which of these places would you most rather visit?