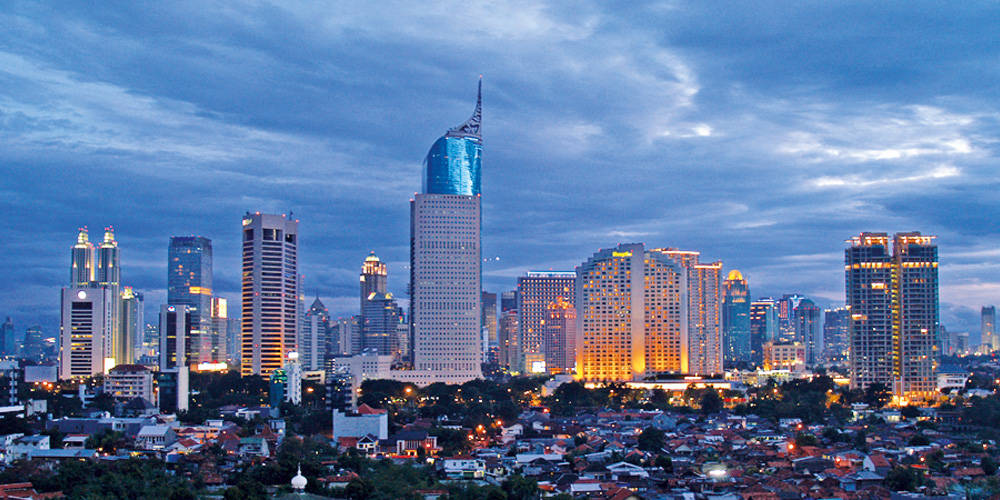 When people ask me what my favourite countries are, Indonesia easily makes it to the top three. This fairytale land is filled with magical landscapes, friendly locals, abundant sea life, interesting history and fascinating cultural practises.
While most people head to the islands upon arriving in Indonesia, I always recommend spending a day or two in Jakarta. Even though many cities around the world may get written off by travellers because they are noisy, polluted, loud and more aggressive, each city holds hidden gems that are worth the attention.
Jakarta is the capital city of Indonesia. Your first visit to Jakarta can often be a sensory overload, as it's a busy and bustling city where you'll find very few areas of peace and quiet. The scent in the hot air is also quite distinctive. The counter to this is that the city has some beautiful green areas that are worth seeking out, an amazing culinary scene and also some fascinating historic areas too. You can find accommodations on a popular South East Asian booking site called Traveloka that range in prices from 5-star Hotel Mulia or there's also the option of sleeping on a locals couch at no cost.
If you are looking to spend a few days in the city, then these five activities are well worth seeking out, and provide a great introduction to what this fascinating city has to offer.
Visit The Soaring National Monument (Monas)
Set in an attractive park area in the centre of Merdeka Square, this impressive monument was built in the 1960s and 1970s, and is a monument to the Indonesian National Revolution where the country gained independence from the Dutch colonial forces a few decades earlier. This is certainly impressive due to its size, at over 430 feet in height, with the monument made of a white obelisk on a stone platform and topped with a golden flame. This is a particularly nice area to visit in the evening, as the monument is illuminated in coloured lights and makes for a particularly dramatic sight.
Get A Thrill On The Rides At The Ancol Dreamland
A popular theme park on the seafront of Jakarta, Ancol Dreamland is home to a several areas themed into eight different regions, with each area having a distinct atmosphere. There are over thirty rides in total including the Halilintar roller coaster and the popular water flume rides, while there is also a Star Wars themed ride and regular shows throughout the park. With the heat in Jakarta, one of the most popular areas of the park is the Atlantis Water Adventure area, which is a swimming area with several pools, plenty of flumes, a waterfall pool and a wave pool too.
Visit the Bogar Botanical Garden
Located 60km south of Jakarta are the beautiful Bogar Botanical Gardens. It covers an area of 87 hectares (210 acres) and contains 13,983 different kinds of trees and plants of various origin. If you visit the park during the week,  it will be a lot quieter which is nice in a setting like this one. It's a great place to relax with a book or people watch as well as exercise.
Try The Street Food In The Glodok District
This charming area is the city's Chinatown, and there is one particular alley in Glodok which is widely known as Food Alley. It is exactly what the name suggests, a street which has been turned into a narrow alley by the long series of food stalls on each side, and one of the most popular dishes found there is Rujak Shanghai Encim, a blend of boiled cuttlefish and water spinach which is served with a spicy red sauce and ground peanuts. The Kari Lam curries are very popular, while Nasi Campur is a dish made with rice, pork and vegetables.
Explore The Thousand Islands By Boat
Located in the Bay of Jakarta, as the name suggests there are a large number of small islands located just a short trip from the city, and there are so many activities that you can enjoy in the area. Taking a relaxing boat tour of the area offers a lovely contrast to the busy and noisy city, while more adventurous travellers can enjoy great scuba diving and fishing, along with relaxing on the beautiful islands themselves.
Have you been to Jakarta? What did you enjoy about the city?