Each month, I will be sharing my travel favourites from the previous month. The items featured will be ones I can't travel without and would highly recommend to other explorers.
In this video, I share my favourite items I'm digging for Fall 2015:
Travel Clothing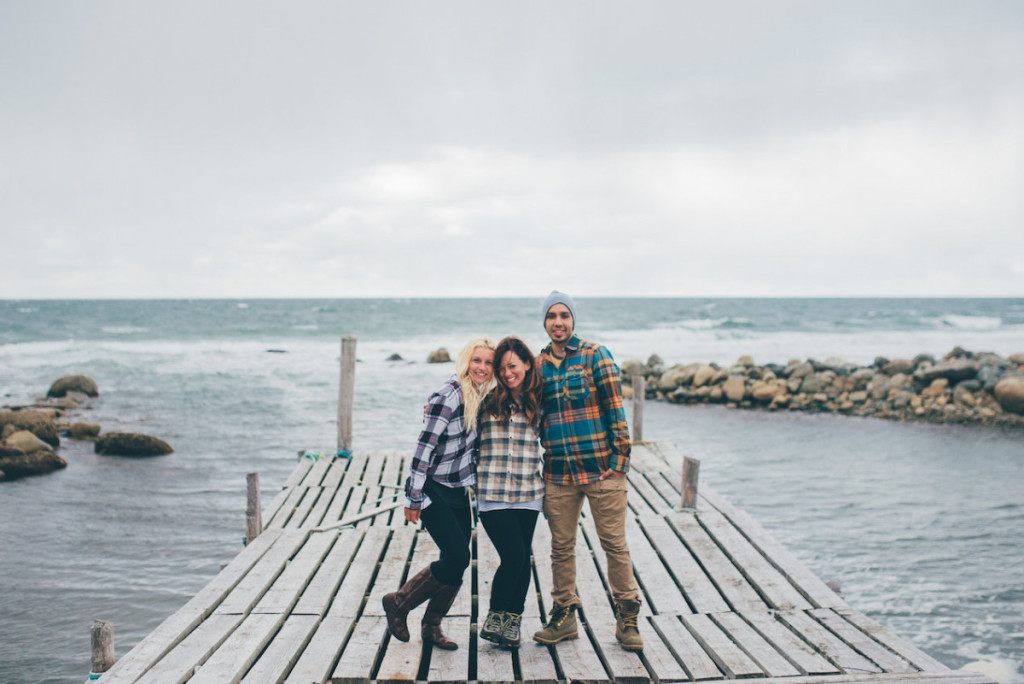 In September, Siya and I went to SAIL and did a large haul! We got a bunch of new travel clothing which I have been in love with. Not only are they all made from quality material, they are practical, cozy and stylish.
My top favourites from the haul include:
1st Photo – Merrell Ravion Cowl Neck
2nd Photo – North Face Hoodie
3rd Photo – Wooldrich Women's The Pemberton Flannel
Scratch Map
There's something quite satisfying about scratching off a country you've travelled to. It also makes me extremely excited to look at the entire map and realize I've barely seen this world despite the fact that I've explored 40 countries. The Scratch Map Travel Edition is the on-the-go version of the original Scratch Map from Luckies. The best part is you can pack this map with you and scratch off a new destination while on your journey.
Travel Mug
What's better than freshly brewed coffee in the morning? Drinking it out of an inspirational mug! Which one do you like more? The "Good Vibes Only" mug or the "World is a Book" mug?
Apartment Stay
This past month, I tried out Wimdu for the first time – a leading online platform offering private accommodation for all tastes and budgets. Wimdu connects guests and hosts worldwide, offering an enjoyable, authentic travel experience for those looking for a smart alternative to hotels. I spent a couple of nights at a condo in the centre of Toronto so I could be closer to an event I was attending. It cost $100CAD a night which was a bit more than a hostel room but significantly less than the surrounding hotels. You can save 25 Euros on your Wimdu stay using this link.
Backpack Rain Cover
Some backpacks come with a built in rain cover while other don't. If yours doesn't, I would highly suggest purchasing a separate rain cover for your bag, You never know what weather conditions you'll encounter during your travels. The last thing that you want is to have all of your belongings soaking wet when your travelling between destinations.
The Alchemist
Ladies and gents, if you are looking for a good read that will take you on an quite the adventure, look no further. The Alchemist is a classic written by one of my favourite authors of all time, Paulo Coelho. The story is about a shepherd boy named Santiago who travels from his homeland in Spain to the Egyptian desert in search of a treasure buried in the Pyramids. Along the way he meets a Gypsy woman, a man who calls himself king, and an alchemist, all of whom point Santiago in the direction of his quest. No one knows what the treasure is, or if Santiago will be able to surmount the obstacles along the way. But what starts out as a journey to find worldly goods turns into a discovery of the treasure found within.
What is one of your travel must-haves for the month?