Reading Time:
4
minutes
How often does this happen to you…
You just took a beautiful photo that you're dying to show off on Instagram and right when you're about to post it…black screen…
or
You are replying to an extremely important email you've been waiting days to receive when the dreadful 10% battery power warning flashes on your phone…you start to sweat, rush the email and realize you have 20 spelling mistakes and called the person Vagina instead of Ragina (true story)…
or
You are on a long flight with an airline that doesn't have any outlets under the seats and you are listening to your favourite song or podcast. Suddenly all you hear is the baby crying in front of you. Why? Because your goddamn phone died for the millionth time when you needed it most.
This is the reality for many of us and let's face it, even if we don't want to admit it, we friggen love our phones and it sucks when it dies!
According to statistics, the average person:
Checks their phone 100 times per day

77% of smartphone users have a dead phone by 4pm each day

Smartphone owners between 18-24 receive approximately 120 texts per day

The average person spends about 2.5 hours on their phone (for fun) each day
Basically, what I'm trying to say is we are all phone addicts, myself included. Now, although I do think that we all could practise putting down the technology a little more often, I also think smartphones are one of the best inventions for many reasons.
For me, it allows me to connect with all of you to share stories, tips, tricks and advice from anywhere where there's a wifi connection. I get to listen to music while I take a train from one city to the next or tune into Smart Income Podcast (my favourite podcasts) to kill time during a long flight. It allows me to stay connected with my family while I'm adventuring somewhere in the world and respond to emails immediately if I need to and basically work from anywhere. The list goes on…
For the longest time, I have been dealing with the withdraw that comes with a dead phone in the middle of the day…until now!
myCharge, a Michigan-based manufacturer of portable charging solutions, sent me a few of their portable chargers. I tested each one of them out during my travels and I am seriously impressed with all of three for different reasons.
All Terrain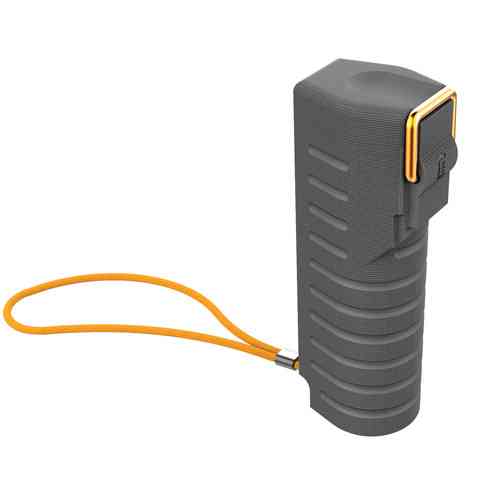 This portable charger is pretty badass! The All Terrain military grade portable charger is water-proof, temperature-proof, dirt-proof and shock-proof. It's designed to withstand the toughest job sites as well as the great outdoors. Perfect for the adventurer! It features a built-in USB port and 2.1A output, making it the perfect portable charger for smartphones or other USB devices.
HubPlus
The HubPlus portable charger is a power bank. It has a integrated Apple® Lightning™ cable and an integrated micro-USB cable. One of my favourite features are the build in cables making charging super easy and packing up the charger effortless. Speaking of pack, this charger is super light and easy to throw into a bag, purse or even pocket.
 Rapid RechargeMax
This one may be my favourites due to the fact that it extends talk time to up to 36 hours on a full charge! The Rapid RechargeMax has convenient built-in wall prongs, making recharging extremely easy and 2 built-in USB ports you can charge up to two of your devices at once. Not to mention, it has a combined 3.4A output so it is a perfect power bank for charging tablets and other power hungry devices. Yes, please!
Here comes the fun part! I'm doing a HUGE GIVEAWAY in partnership with myCharge that includes 2 myCharge devices along with some other goodies.
What's Included in the Giveaway?
✶ GoPro Hero 3
✶ Jaws Flex Clamp Mount
✶ Kenneth Cole Spinner Suitcase
✶ $75 Visa Gift Card
✶ myCharge All Terrain for outdoor adventures  and gives 22 extra hours of talk time for smart phone (water, dirt, temperature, & shock proof)
✶ myCharge Amp Max which gives extra hours of talk time, charges tablets, phones, other USB devices
Total worth: $800.00 USD
***
How Do You Enter?
To go in the running to win the Ultimate Travel Gadget Giveaway (Valued at $800 USD), all you need to do is follow me on Instagram and post your favourite travel memory on Instagram and tag "#HTGmoment @hopscotchtheglobe" in the caption.
This competition is open to residents in the USA and Canada only.
Competition closes: August 31, 2015
Good Luck!