Reading Time:
3
minutes
Disney movies were some of the first to inspire my wanderlust. They were my first introduction to different parts of the world as some of the movie locations actually have their roots firmly planted in real life places. There have been so many times during my own travels where I've referenced a Disney movie. There was that time I was walking through a spice market in Morocco and it reminded me of Aladdin or spent the night in a castle in France and feet like Belle from Beauty and the Beast. It's pretty cool to feel as if you're walking through a real life Disney movie, no matter what age you may be.
I recently watched the latest Disney movie Moana, and throughout the movie I couldn't help but be reminded of my time in Fiji. The film opened to reveal breathtaking landscapes that didn't seem real. I mean, this is a cartoon so in one sense, they weren't "real" but they are definitely a replica of the islands I spent time on in the South Pacific. I even heard someone in the theatre whisper, "Do places like these actually exist on earth?" Yes, yes they do, and Fiji is one of these places.
The main character of the film is named Moana, and she is quite the adventurer! She is a natural explorer, curious of the unknown and has a deep connection with the ocean. I could definitely relate to her. As the story unfolded and more of the culture and beauty of this part of the world revealed itself, I couldn't help but miss Fiji.
Before I went to Fiji, I thought of it as a hotspot solely for honeymooners. It is true, Fiji has often been claimed as the most romantic place in the world to spend a honeymoon. Nothing says romance like white sand beaches, jaw dropping turquoise waters, private beach huts, unbelievable sunsets, secluded islands and delicious cuisine. Why wouldn't you want to begin your married life with that special someone in this slide of paradise?
But, did you know Fiji is also an excellent destination for friends, family and even solo travellers looking for adventure? A couple of years ago, I spent a week island hopping in this beautiful part of the world with three of my girlfriends, and quickly learned that Fiji is full of thrill-seeking fun. Whether it's zip-lining over lush jungle, rafting in the lush interior of Viti Levu, exploring hidden caves once occupied by cannibals or partaking in kava ceremonies, there's a lot to thrill and inspire you.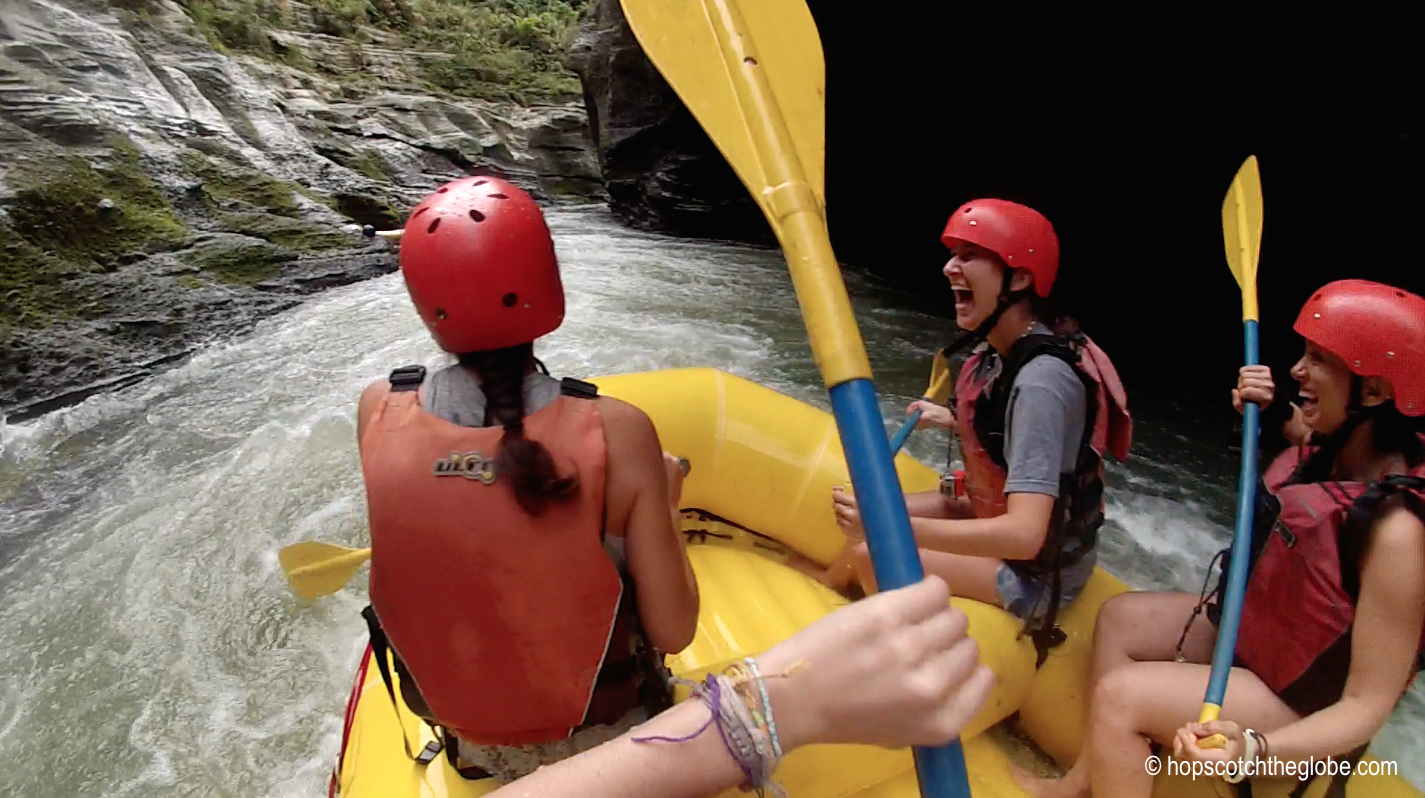 While some may think Disney movies set up unrealistic expectations, I beg to differ. While I can agree several  aspects to the stories are unrealistic (but always fun to watch) there's a lot of truth in the sense that there are many wonderful locations around the world, full of adventure, waiting for you to write your own magical story.
Have you ever felt like you were talking through a Disney movie during your travels? Tell us about it!
Be sure to click play on the above video I created for Lonely Planet. Enjoy!