Yup. We bought land in Costa Rica.
This might come as big news to some of you and for others, you're probably not too surprised. I've already made the announcement both on Instagram and our YouTube channel. Yes, Siya and I bought land in Costa Rica.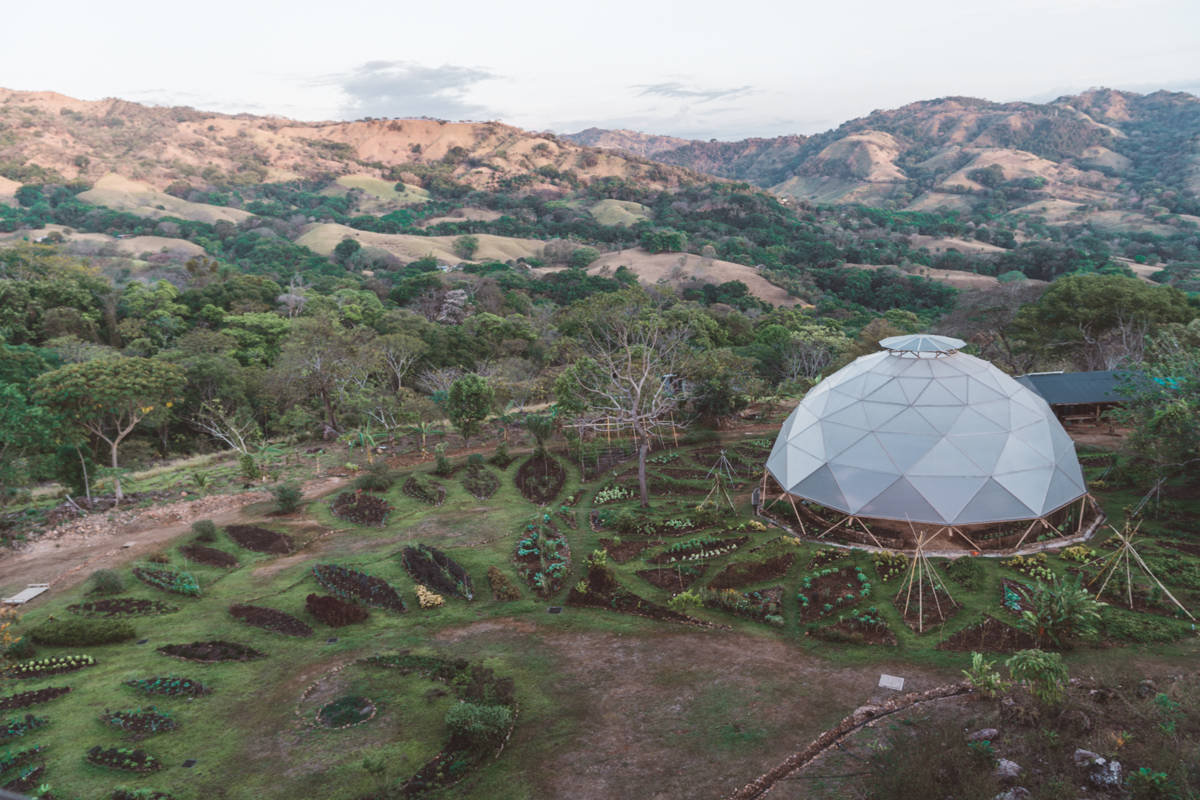 This past February, me, Siya and Kai were in Costa Rica for Envision Festival. After a week of incredible experiences, we ended up changing our flights and spending extra time in an intentional community with a new friend. This past trip was only our second time to the country. The first time was back in 2009, when I first got this premonition that I would one day live in this paradise. Fast forward to 11-years later, and I own a portion of land in the fruit capital of the country. That's manifestation right there topped with a little magic called life.
Dream it. Believe it. Achieve it.
Now that we own land, there's a lot that's about to happen over the next couple of years. Siya and I are currently designing our dream home. Of course, that means spending countless hours on Pinterest squealing with excitement each time we find a new Pin that screams "HOME" to us. Massive wrap around deck. Outdoor jungle shower. High ceilings. Outdoor kitchen. Plenty of play areas like rock climbing walls and hammocks. The possibilities are endless.
We've packed up our Airstream for the winter and our mountain top house is ready to be rented year-round. This has all been going on while we tirelessly packed away our lives (yes again), and prepared for a long-term trip to Costa Rica. Now, we are here in our new homeland and just the other day, got to step foot on the land we purchased for the first time.
Whether you've been to Costa Rica or not (you should totally join one of our Hopscotch the Globe Costa Rica Group Trips in Costa Rica by the way), you're in for a real treat. The country is so diverse in nature, culture, climate and geography, there is so much to experience! Over the next three months, we will be exploring the Guanacaste Province as well as spending time on our land, connecting with it and dreaming up what our new life will look like.
Why Did We Choose to Buy Land in Costa Rica?
We've travelled to over 65 countries, so why did we choose to set roots in Costa Rica? There are so many reasons for why we bought land in Costa Rica. Reasons we can pinpoint and others we know will be revealed as we get to know the country and culture.
Nature. Nature. Nature.
As nature lovers, Costa Rica is a dream! You'll never run out of places to visit, from beaches to mountains, volcanos to tropical jungles, cool-weather forests, waterfalls, hot springs and more than 250 species of mammals. Oh, and over 900 bird species! It's surrounded by two oceans and is way ahead of the game when it comes to environmental conservation. In 2013, the Minister of Environment led a movement to "reinforce the idea of interacting with biodiversity in botanical parks in a natural way." The idea was that no animal would be in captivity, unless it was being rescued or saved. Yup, zoos don't exist in Costa Rica.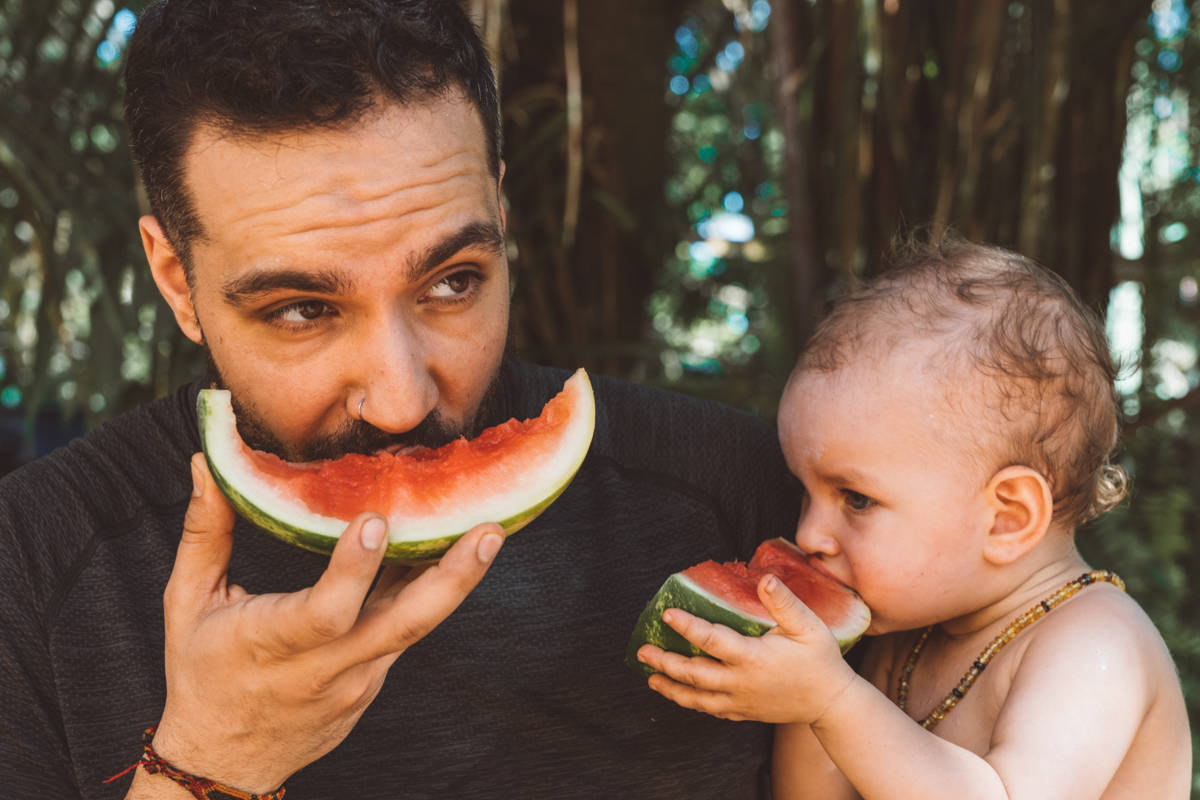 Fruit. SO MUCH FRUIT!
For as long as I can remember, I've had a dream that one day I would step outside my front door and into a food forest I could call my own. I'd grow mangos, avocados, jack fruits, mangosteens, lemons, bananas, cacao, guanábana and coconuts. Guess what? We are doing exactly that with our land! We are regenerating the soil and planting a food forest steps from our front door. Unlimited organic food an arms reach away! How heavenly is that?!
Happiness is Contagious.
Costa Rica has been named the happiest country in the world for that past two years by Forbes Magazine in partnership with the Happiness Research Institute. Happy people make happy people, and I could use some extra happiness is in my life.
Bring on the Vitamin D.
The weather. It's hot. Year-round. I thrive in the heat. No really. This year, I had my vitamin D levels checked, and I was drastically low. That's what happens when you spend a full 8-9 months in winter. Bring on the heat!
Hola Papi 😉
Spanish is the sexiest language on the planet, and I want to speak it effortlessly. Siya and I both became functionally fluent in Spanish when we spent 4 months (separately) living in Paraguay on exchange during our teens. We both are really looking forward to becoming fluent in the language and also having our daughter becoming bilingual.
Happiest AND Nicest People Live in Costa Rica.
The locals are some of the warmest, most beautiful people in the world. I've always felt very connected to the Latin culture, more so than any other. I appreciate how they prioritize family, love to move, dance and have a much more laid back way of living. Pura Vida.
Endless Magic.
Many of the most inspiring, intelligent and magical humans I know, live in Costa Rica (or will be living there but that's another exciting announcement I can't share quite yet). These people are truly connected to nature in ways I dream to one day be. They know about plant medicine, how to connect to nature on spiritual levels and embrace all the ups and downs of the human experience in ways I'm longing to. These are the brothers and sister I'm going to be surrounding myself with and learning from. That excites me on the highest level. There's also so many micro-communities and retreats that specialize in all types of development and spirituality. I'm so down for all of it!
The National Animal is My Spirit Animal.
I recently learned that the national animal is a white-tailed deer. Probably not what you'd expect. I definitely didn't, but it's my spirit animal so it only makes sense. What do I mean the white tailed deer is my spirit animal? While I've had visions of these magical creatures for the past 10 years anytime I've had a spiritual experience or breakthrough. I also want to cry every time I see one because I feel so peaceful and connected to it.
As you can see, there's a lot of great reasons why we bought land in Costa Rica. I'm so excited, nervous, overwhelmed and also completely relaxed about this next chapter of our lives. I really look forward to sharing more with you. I will leave you with a little sneak peak video I took while walking our land for the first time.
Have you dreamed about living in another country? If so, where?