This is a sponsored post written by me on behalf of Samsonite Canada. All opinions are 100% mine.
WHAT TO PACK: MY ROAD TRIP ESSENTIALS
I absolutely love a good road trip. Windows down, music blasting, friends grooving in the backseat and an open road ahead, it doesn't get much better than that...except it does.
After going on many road trips all over the world, I've learned a thing or two about what can turn a good road trip into a GREAT one. All it requires is a few essential items and shift in direction.
Like with any travel plans, it's important to not over plan. Spontaneity is one of my favourite words because it shouts "opportunity." Many of my most memorable travel experiences have been when I said yes to a spontaneous opportunity. If you leave room in your schedule for a chance to say yes to something you could have never planned ahead of time, that's when the magic happens.
How I incorporate more spontaneity into a road trip is by leaving a day or two earlier and staying a day or two later. If you can give yourself more time on the road, you won't be rushing to get to that final destination. This leaves room for your GPS to shout at you for getting off trail. When you go down an unplanned route, you may find yourself in some incredible locations you never knew existed. Maybe you'll find a dive pub where you'll meet some of the most interesting and friendly characters. Perhaps you'll discover a hidden restaurant that you wouldn't have found if you had not gone off route. Leaving room for these little stops along your journey is what will really add to your overall road trip adventure. These random experiences will end up being the ones you continue to share for years to come. These are the experiences that make you fall in love with a place.
It's important to have the proper luggage for every type of travel. For off-the-beaten-path country hopping, I bring my backpack. For one or two location trips, I bring my hardshell suitcase. For road trips, I bring my American Tourister Road Quest Spinner luggage
Instead of bringing two suitcases with us, Siya and I pack pretty much everything we need for a week or more into this bag, no matter the season. It's a great travel companion because it has two large compartments on both sides for both of our clothing. Then it also has a large middle compartment for our joint items such as our toiletries. There's also a compartment in the front for our extra pairs of shoes or even our laptops.
What's a road trip without awesome music? There is no way I can get through hours of driving without blasting good tunes and singing at the top of my lungs. Some of my favourite songs to play on a road trip are ones that take me back in time. Blink 182 takes me back to my early high school days while Avril Lavigne reminds me of my first crush and break up. Ace of Base takes me back to a time when me and my best friend would stuff our bras, put on loads of makeup and choreograph some epic dance routines in her living room.
Other musicians that turn a good road trip into a great one are Nahko Bear and the Medicine for the People, Jason Mraz, Trevor Hall and Mumford and Sons. Of course, there's always room for some awesome beats without lyrics.
I am a snack monster. I never travel without a bag full of snacks. I love having access to healthy and fun food at all times, especially on a road trip. Some of my favourite road trip snacks are fresh fruit salad, laddoo balls, dried nuts and berries, slices of cucumber, chocolate, crackers and a jar of nut butter.
For me, there's nothing worse than sitting in a pair of tight jeans for hours at a time. I am all about comfort and this is especially true for airplanes and road trips. My go-to road trip outfit involves a pair of tights (preferably from Aritzia), a sports bra (I don't got not time for wires), a stylish, yet, soft t-shit, a sweatshirt and a cozy pair of socks. Of course, if the weather hot, the layers come off and I'm all about being bare foot. However, if some people in the car prefer the AC cranked, you always have those cozy socks or sweatshirt to throw on.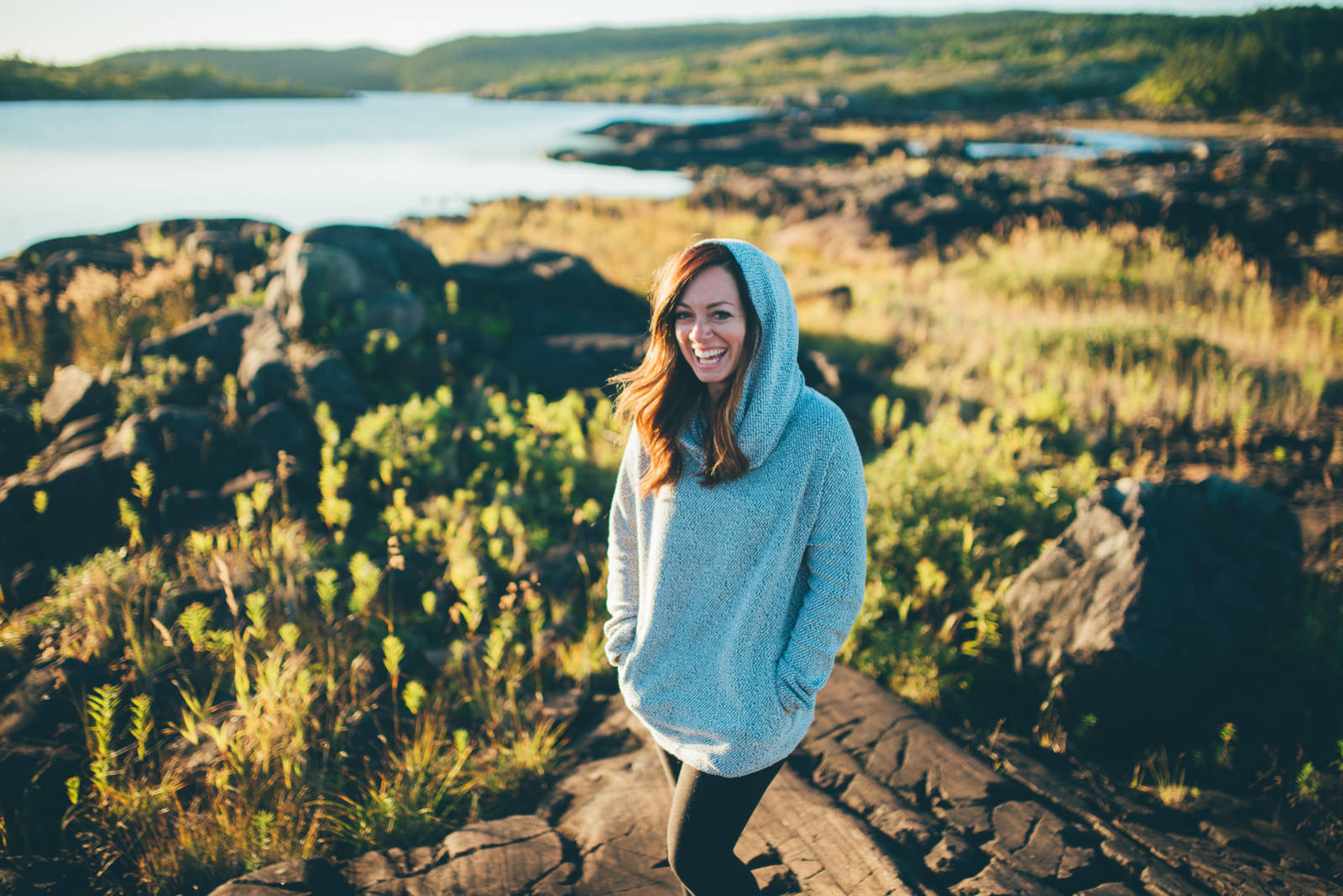 You're never too old to play games. One of the best ways to pass time on a road trip is by playing games with everyone else in the car including the driver. Three of my favourite road trip games are A-Z, 20 questions and how many people can you get to wave back.
The A-Z game is pretty simple. You choose a category, say "countries of the world," and rotating around the car, each person takes turns naming a country that begins with a letter of the alphabet (going in chronological order). It can get pretty tricky depending on the topic.
The game 20 questions is another simple game everyone of all ages can play. One person in the car chooses a person, place or thing and the others must ask yes or no questions in order to guess that person place or thing.
Lastly, the game how many people can you get to wave back is probably the most straight forward and most fun. Each person in the car takes turns seeing how many people in a row they can get to wave back. Don't be surprised if you get both confused stares and overly excited reactions in return.
What has been the BEST road trip you've ever been on?
Share your stories below! I can't wait to hear from you.