Here's why I think you need to travel to Alberta this winter...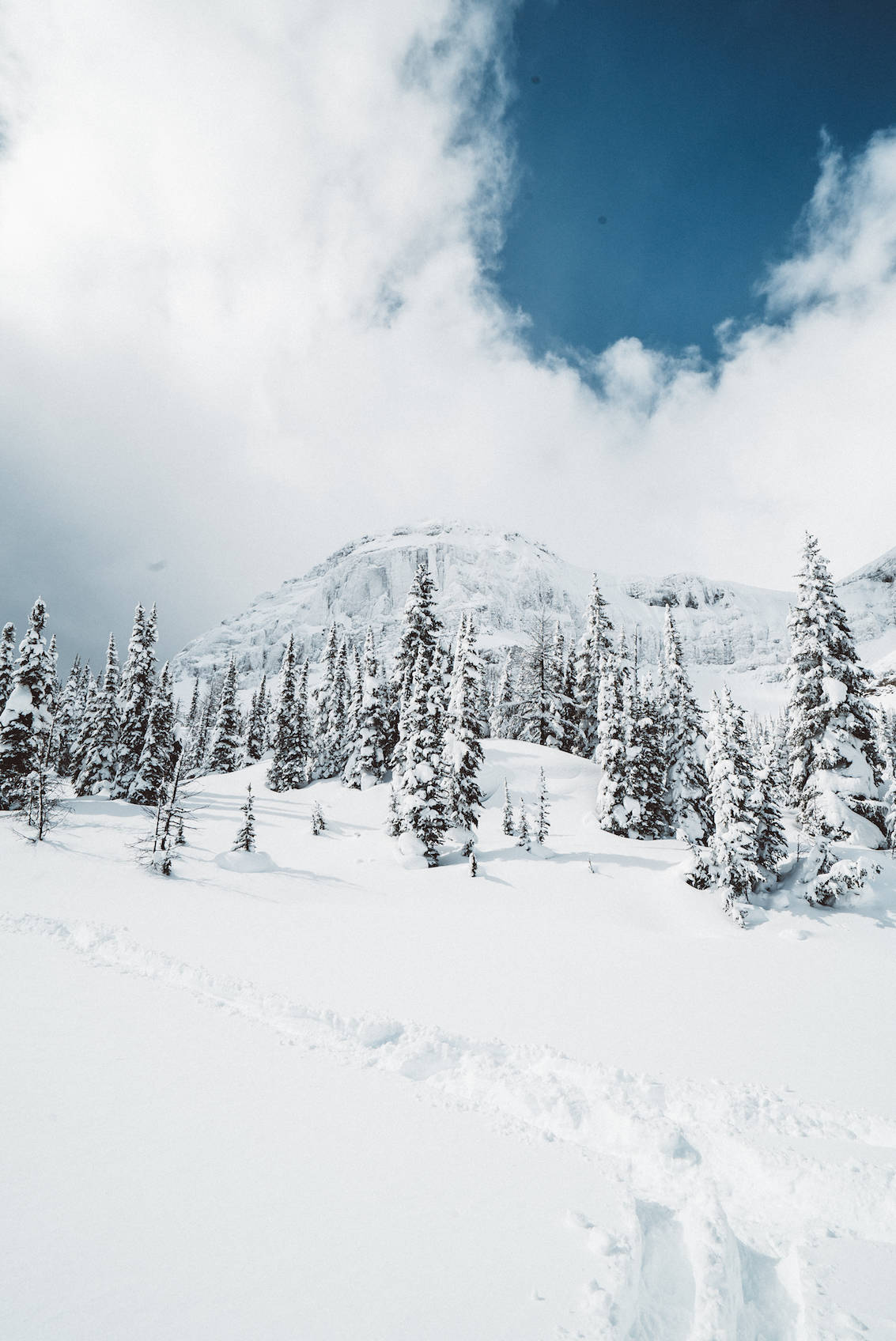 Beautiful Landscapes
Banff, Canmore and Jasper are three of the most beautiful places on the planet. Nearly everywhere you look, inspiring scenery surrounds you. From the turquoise coloured lakes to the massive evergreen trees to the majestic mountains; the natural beauty here is mind blowing. During the winter months, Alberta transforms into a winter wonderland. If you've been following me on Instagram Stories for a while, then you may remember my first visit to Banff when I spent an hour crying while staring at mountains. I was so full of awe from these massive landforms that my tear ducts could not take it. Little teardrop icicles stuck to my face as I laughed and smiled so much that my jaw actually hurt. I still remember how full of gratitude I felt in that moment. It was one of the best connections I've had with nature.
Delicious Coffee
I am a coffee snob. If there's one thing I can't stand, it's bad coffee and Alberta has none of that. Seriously, this Canadian province has some of the best coffee in the world. Rosso, Monogram and Remedy are among my favourite cafés that you MUST order a coffee at when you're in Alberta this winter. There's nothing quite like a hot cup of java on a cold day.
Along with serving some of the best coffee I've ever had, Remedy in Edmonton also makes the best Masala Chai I've ever had (even better than in India *gasp*).
Shopping
Shopping is a lovely winter activity to partake in to break up your time spent in the cold. Since I live in a 200 square foot Airstream, I am extra cautious of my purchases because I need to be living in such little space. The boutique shops in Alberta are my biggest threat, but one I don't mind dealing with. I'd actually save myself from purchases back home in Toronto (which too has excellent shopping) just so I can shop a little bit in Alberta. Some of my favourite clothing items and accessories were bought during a trip to the province.
Cozy Fireplaces
Albertans love sitting around a cozy fire and so do I. Some of my favourite memories of winters in Alberta are sitting around a wood-burning campfire after a day on the slopes, sipping hot chocolate and indulging in S'mores. Us Canadians love our S'mores, which is a combination of a roasted marshmallow with a piece of chocolate smoothed between two graham crackers. It's basically heaven on earth.
Wildlife
Moose, elk, coyotes, wolves, fox, rams, snowy owls and deer are just a sample of Alberta's wild life. Alberta has five national parks and more than 250 provincial parks that protect almost 600 species. During the low season in the winter months can be the best time to spot these wildlife. White fluffy snow, make it easier to spot these animals (with the exception of a snowy owl) or find tracks. Over the past four winters, I've seen moose, elk, wolves, deer and heard coyotes without even trying. It's pretty common to see elk walking down the streets in places like Jasper and Banff.
Snowboarding
I've recently become a snowboarding pro … well, not really, but I got pretty good during my last trip to Banff. Banff National Park is a dream destination for a snowboarder. Each year, hundreds of thousands of people from all over the world travel to Banff just to experience the slopes. I never had an appreciation for winter sports until snowboarding in Alberta. Now, I'm hooked!
There are reasons to run away from winter but even more reasons to embrace it. Spending winter in Alberta is an experience even sun chasers can appreciate and come to love and crave. Trust me, I'm one of them.
Why do you love winters in Alberta?
A special thanks to Travel Alberta for sponsoring this incredible trip. My love for Canada grows each time I return back to Alberta.
Photo Credit for Wildlife photo to Stevin Tuchiwsky and Fireplace photo to Scott Bakken
Want access to travel deals, giveaways and more? Sign up for our newsletter!