Reading Time:
4
minutes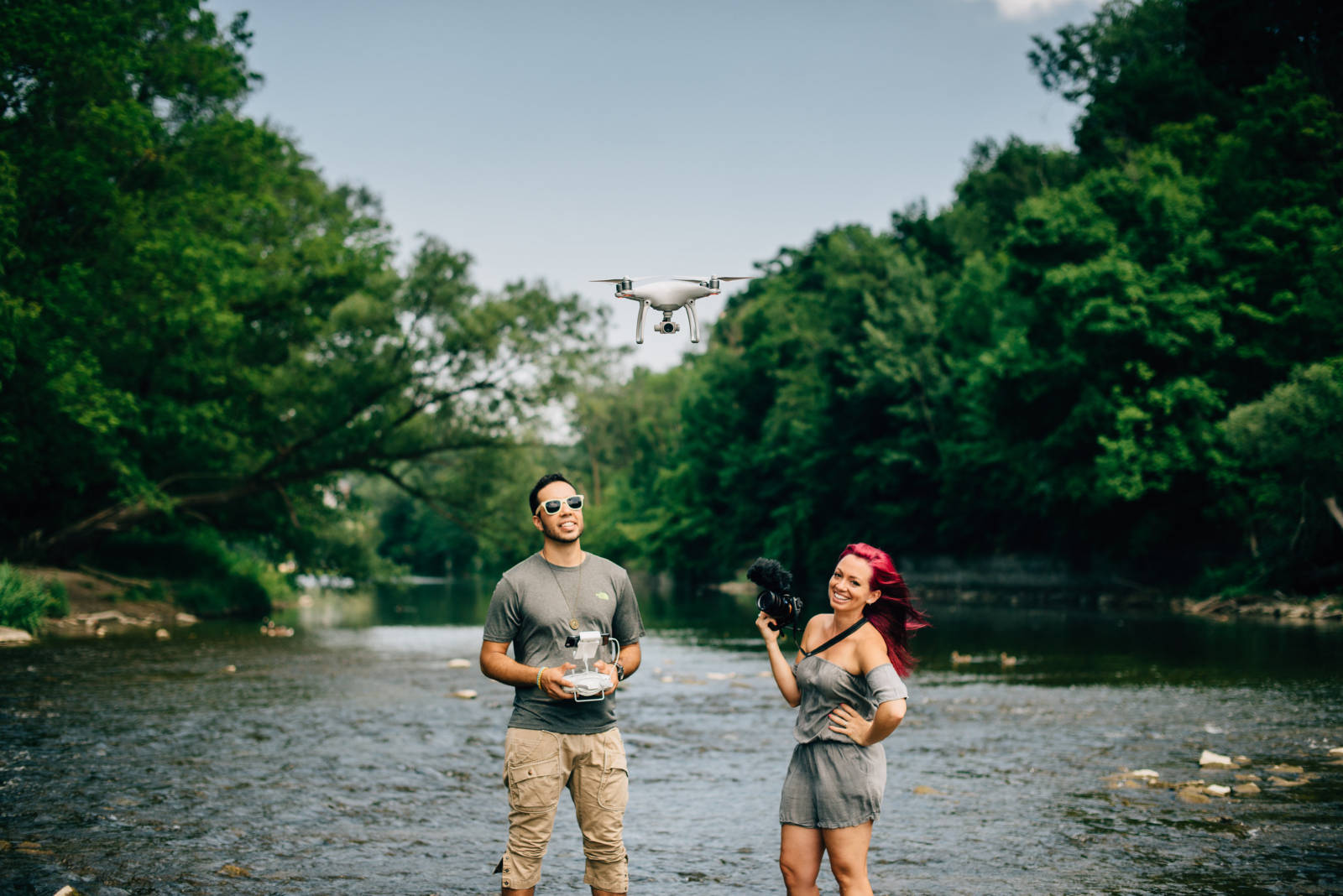 Fun. Adventurous. Entertaining. Young. Exuberant. Funny. Informative. Hopscotch the Globe is the leading, award winning website, YouTube channel and travel/lifestyle brand for everything internationally inspired. This website is your one stop shop for travel tips and advice, destination guides, beauty and fashion, food adventures, DIYs, bizarre travel, reviews and much more! Kristen Sarah is a risk-taking, adventure seeking, travel junkie behind the Hopscotch the Globe brand.
On top of creating videos for her own platforms, Kristen also is a video creator for Lonely Planet and Mode.com.
While blog focuses on fun adventure travel videos hosted by Kristen and Siya, who is Kristen's business partner/co-host/husband, it also includes written articles covering travel tips, advice, suggestions, reviews, funny and inspiring stories, and solo travel. Kristen's articles have been published on well recognized online travel outlets such as: Flight Centre Canada, Travel + Escape, HostelWorld, G Adventures, The PlanetD, The Lost Girls, MTV Fora, HostelBookers.com, CheapFlights.ca, Toronto Tourism and many more. You can check them out here.
Kristen produces award winning videos such as "Firsts in Puerto Rico" which won the Judges Choice Award at the Vloggers in Paradise Film Festival in Puerto Rico and was nominated for a TripFilms Trippy Award under Best Imagery.  Her video, "Top Things to Do in Curacao" also won the Viewers Choice Award by Marriott Hotels. This past October, she premiered her Newfoundland video at Buffer Festival which she produced with her business partner/husband, Siya Zarrabi. The viewed by hundreds of fan across 3 movie theatres in Toronto and got rave reviews.
Hopscotch the Globe has won several awards over the years and continues to be the leading video blog for everything internationally inspired.
Kristen's goal with Hopscotch the Globe  is to continue to  create insightful, inspiring, useful and entertaining content that will influence others, like yourself, to travel independently and teach you exactly how to do it. If you are an adventurous spirit wanting to live life to the fullest, then this blog is for you!
Hopscotch the Globe's Top Posts
If you are new to Hopscotch the Globe, you might want to start with some of the more popular posts:
WRITTEN ONLY: Personal Stories
WRITTEN ONLY: Tips & Advice
WRITTEN ONLY: Travel Inspiration
VIDEOS: Tips & Advice
VIDEOS: Drone 4K
VIDEOS: Adventure Guides
VIDEOS: Daily Vlogs
VIDEOS: Skits
VIDEOS: DIY
VIDEOS: Style
VIDEOS: Food Adventures
VIDEOS: Reviews
You can also check out Hopscotch the Globe's blog's archive for every post made to date.

Kristen Sarah – Owner/Creator, Hopscotch the Globe
The travel bug bit Kristen right when she stepped foot for the first time in Paraguay, South America during a four-month exchange program she did during her last year of high school.  It was the first time that she had left the country without her parents and was immersed in a completely differently culture than her own.  Since then, she has lived, volunteered and travelled to more than 40 countries around the world. Kristen seeks off the beaten path adventure and dives right into the culture and traditions of the place she's visiting.  In addition to being a travel junkie, she is a television host and actress with a diploma in film and television production.
Kristen has spent the majority of her life performing on stage in theatrical performance. Some of her most memorable performances include:  HAIR the Musical, George F. Walker's Rumours of Our Death, Little Women the Musical and FAME the Musical.  Along with appearing in commercials, print ads, and billboards, Kristen's most recent credits include staring in the new Mike Holme's show Fixit Chicks (Pilot) along side Holmes' daughter Sherry, Zone Correspondent for YTV's The Zone, Season 4 of Angry Planet and Season 1 of Fabulocity. Her acting training includes: Armstrong Acting Studios, The Second City Training Studio, Cindy Tanas Actors Studio, Brampton Theatre School, Niagara College, and Harry Wilson Theatre.
Kristen became part of the YouTube community three years ago when she started a travel channel for those with passion for exploring and learning about this beautiful planet. Since then, she has created a positive community of adventurers from around the world who tune into her channel each week to watch her videos.  Today, Hopscotch the Globe on YouTube has become one of the leading travel video references in the world with nearly 80,000 subscribers and 13 million video views. Kristen has been named as one of USA Today's Top 10 Independent Travel Videographers, Matador's Top Travel Vloggers to follow in 2016,  Most Inspiring Woman in Travel by Flight Centre Canada and Videoink's Top 5 Emerging Travel YouTubers.
Kristen continues to be a leader in the travel blogging/vlogging world and has worked with various destinations and brands to produce high quality videos. To find out what others are saying about Kristen, check out this page.