Lush cloud forests, diverse wildlife, and picture-perfect beaches are just a few of the awesome things that await you on a Costa Rica tour. We recently moved to Costa Rica, and we love that our new home is full of adrenaline-pumping activities that are literally at our doorstep!
A few months ago, Siya's parents came from Canada to visit us in Costa Rica. Since it was their first time there, we wanted to make it extra special. Using the Viator platform, we booked three Costa Rica tours that we hoped his parents would enjoy. (Spoiler alert: they did!)
We glided through a rainforest, got dirty on muddy jungle trails on the back of an ATV, and soared high above the ocean. If you're a thrill-seeker, you'll want to keep reading to find out the best activities you can do when visiting the land of Pura Vida.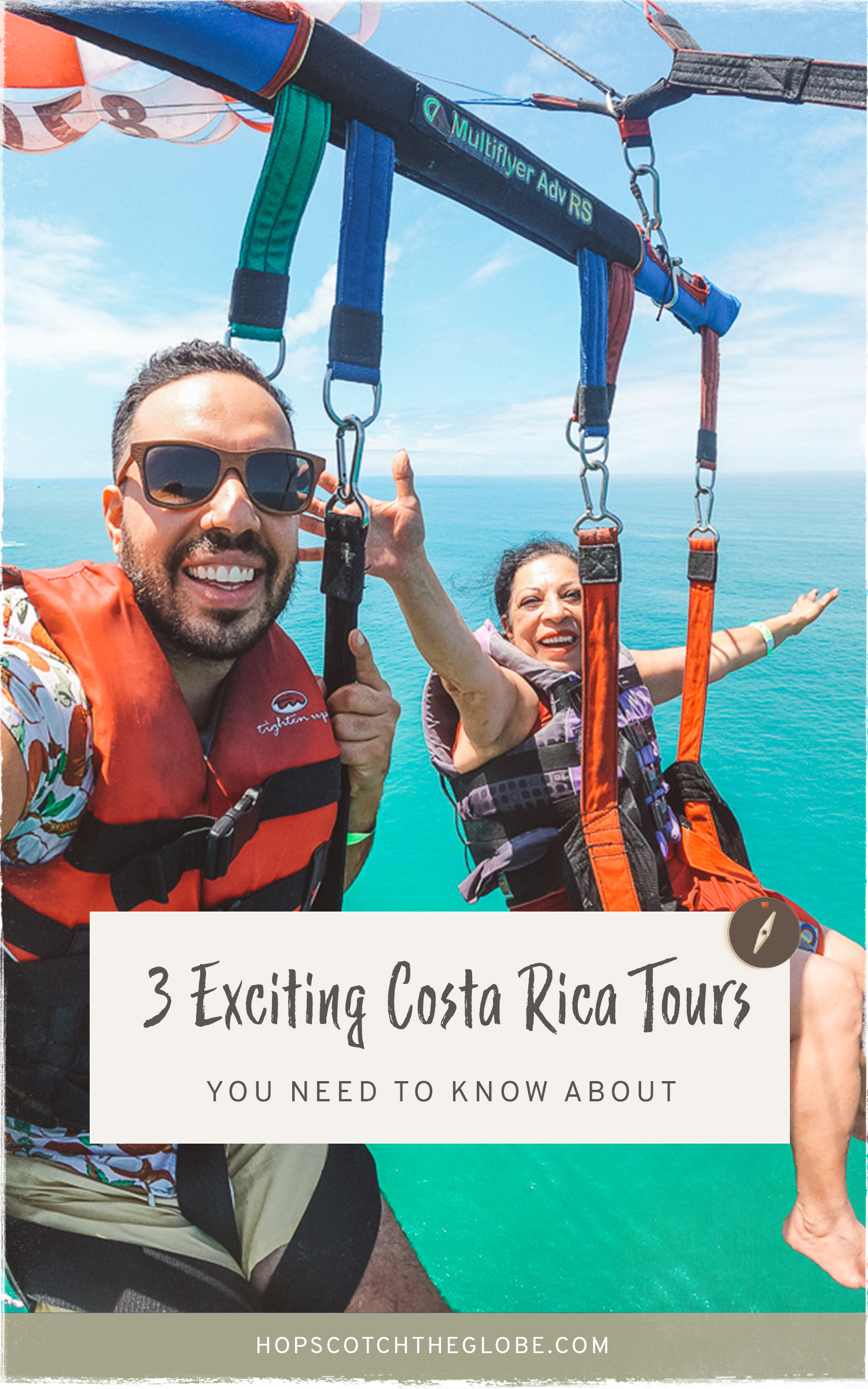 ---
3 Must-Do Costa Rica Tours:
#1 Zipline Adventure in Jaco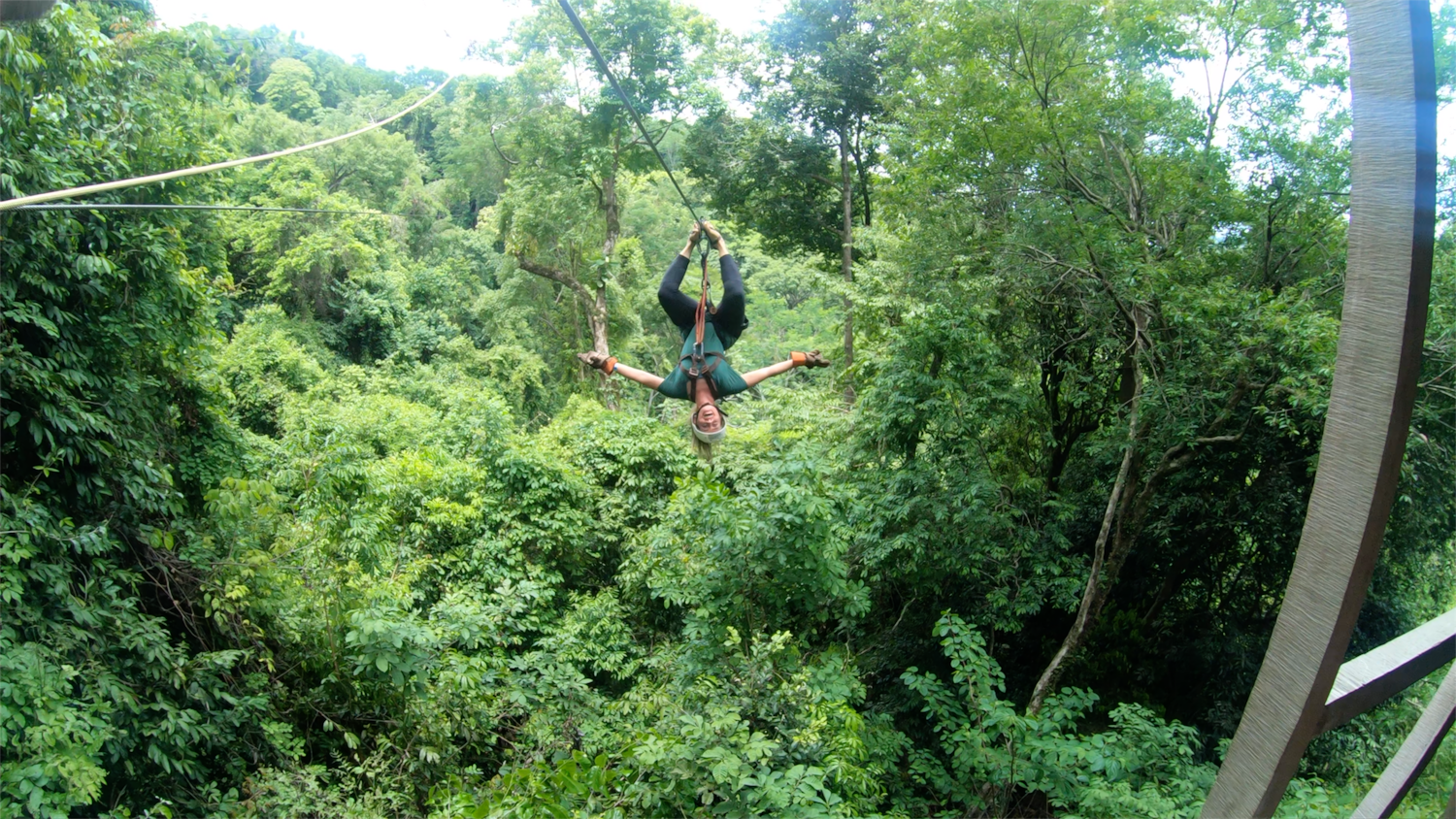 Have you dreamt of flying? You can when you go on an adrenaline-pumping zipline adventure!
Siya and I have both been on ziplines all around the world and can confidently say that Costa Rica has the best ones. The stunning views, unique rainforest scenery, and safety standards make Costa Rica a top spot to enjoy a thrilling canopy zipline tour.
Throughout the 1.5-2 hour excursion, you'll whizz from treetop to treetop while enjoying spectacular aerial views of a beautiful lush tropical forest. While you're flying through the sky, look out for sloths, monkeys, and colorful birds!
---
#2 ATVing in Jaco
Adventure-seeking travelers will find ATVing in Jaco ticks all the boxes for an epic experience. I cannot recommend this Costa Rica tour enough if you're down to get dirty and feel like you're a kid again. I could do it every week and have just as much fun each time!
Hop on the back of an ATV (all-terrain vehicle) and see the jaw-dropping wilderness surrounding Jaco from a unique perspective. Following your local guide, you'll drive through rivers and muddy ditches, along jungle trails, and up to a lookout point with spectacular ocean views.
---
#3 Parasailing in Manuel Antonio National Park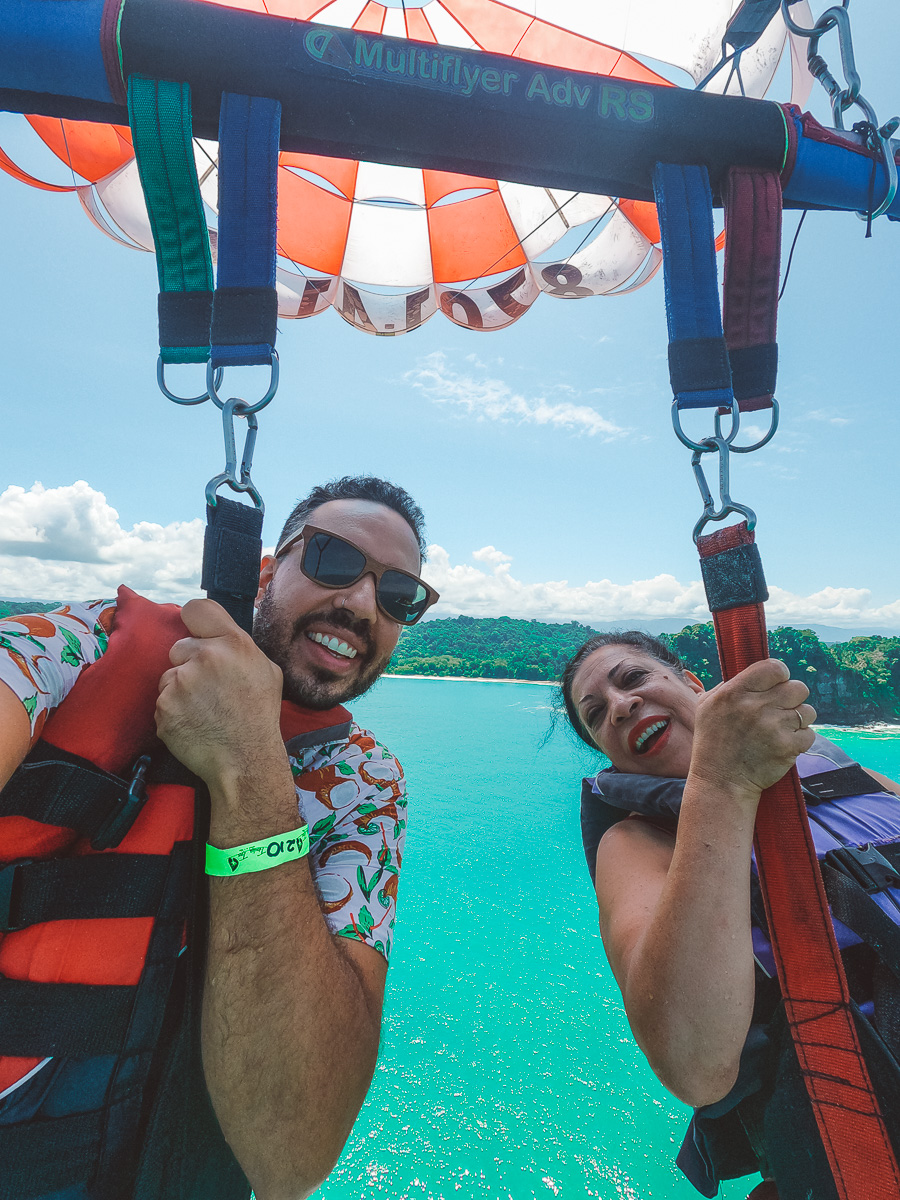 Our third must-do Costa Rica tour is parasailing in Manuel Antonio National Park. Manuel Antonio is one of Costa Rica's most visited parks, beloved for its beautiful beaches, wildlife, and forest trails.
After a professional guide straps you into a harness, you'll take off right from the beach. In no time at all, you'll be soaring 600 feet high above the Pacific Ocean, enjoying unbelievable bird's-eye views of the surrounding islands and coastal landscape. After soaking up the scenery for 30 minutes, you'll gently descend into the water and get picked up by jet skis.
Parasailing is suitable and safe for anyone – non-swimmers and first-timers included. We surprised Siya's mom with this heart-pumping activity. While she had never done anything like it before, she loved it!
"It was the best experience I've ever had – it was so peaceful," she said afterward.
---
Who's ready to sign up for all three of these Costa Rica tours?
We hope these three Costa Rica tours inspire you to add this beautiful Central American country to your bucket list. The more time we spend in Costa Rica, the more excited we get to call this beautiful place home. There are endless things to do here, and we've only just touched the surface!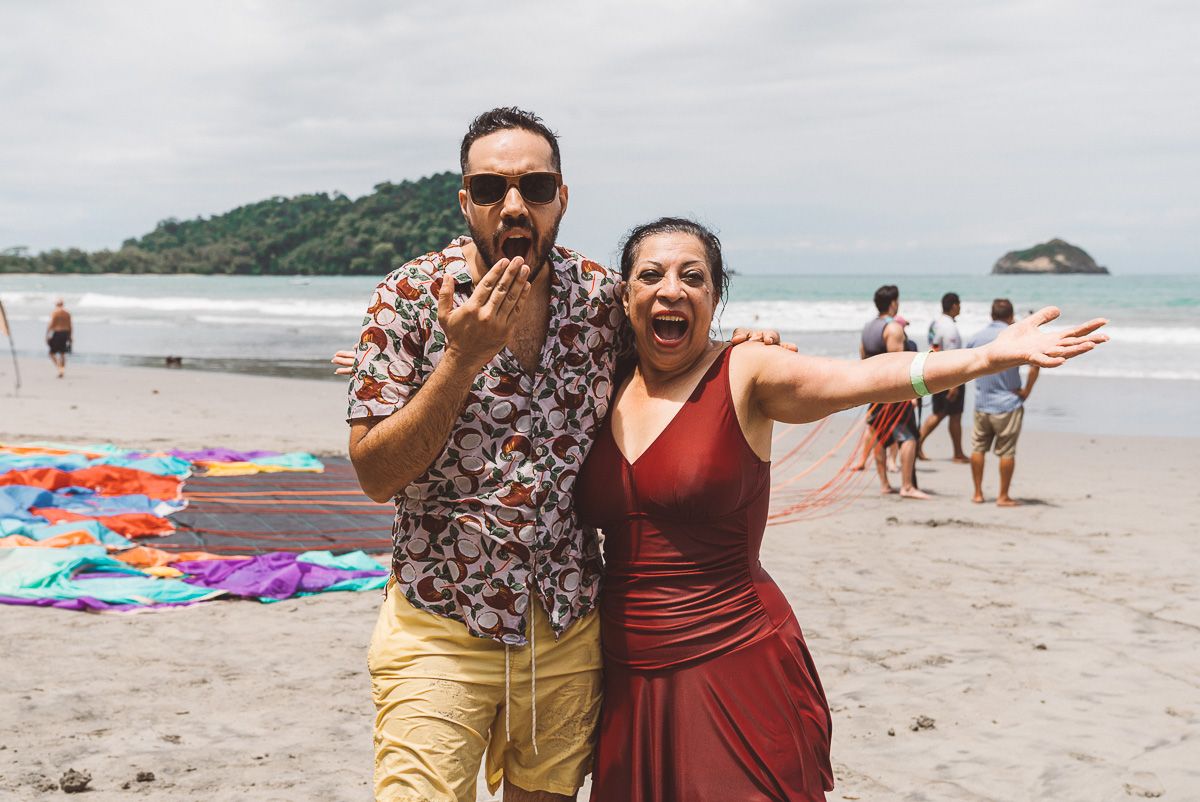 ---
Click play on the video below to discover the best Costa Rica tours:
---
Which of these Costa Rica tours are you most excited to try?
We used Viator to book all three of these tours. Be sure to check out the Viator app or Viator.com when planning your next trip. To book the same tours we did, you can click on the links below and use our code Hopscotch15 to get 15% off each tour.
Zip Line + 3hr ATV & Waterfalls Combo Tour – https://bit.ly/ZiplineATVJaco
Beach Parasailing with Aguas Azules – https://bit.ly/ParasailingManuelAntonio