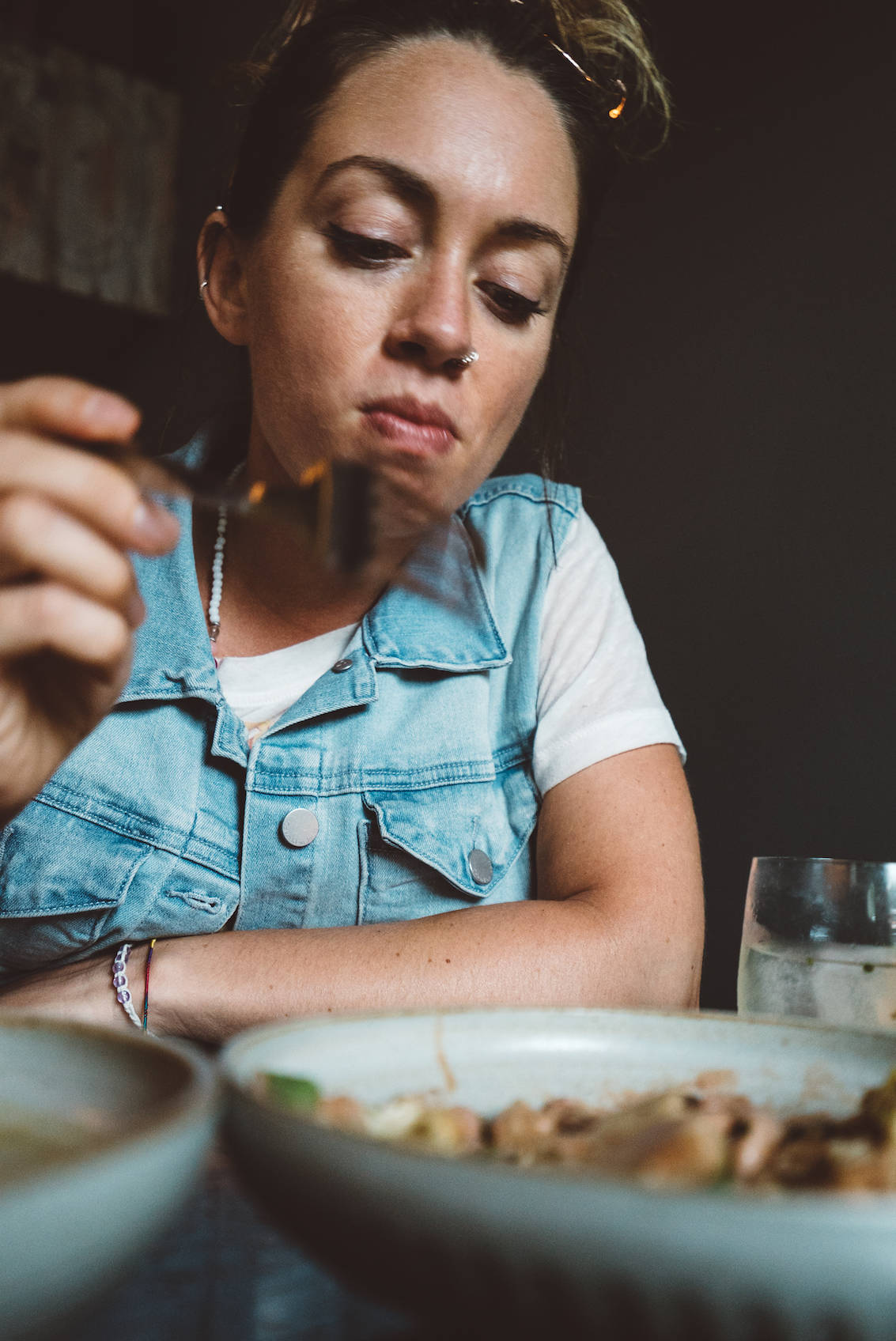 ? Best Vegan Restaurants in Ottawa ?
Where my vegans at?!
If you didn't know this already, then you're in for a treat. Ottawa isn't just delicious but vegan friendly. For someone who has eats predominately vegan, finding restaurants that don't just accommodate but celebrate this type of diet can sometimes be difficult. It is especially difficult to find vegan options when you travel. I also should mention, I'm gluten free which makes finding food in some places near impossible. I'm sure many of you reading this can agree. Which is why when you find yourself in a new city that has endless options for vegan food, you get extra excited and hit up as many of them as you can. That's exactly what I did, and now I'm here to share my top vegan restaurants with you.
I'm literally salivating as I write this...
Wild Oat Bakery & Café
Whether you want to have a sit-down breakfast or take away brunch, Wild Oat Bakery & Café is the perfect place to start your day. All of the food is made from scratch using fresh, local, all natural ingredients. Environmental responsibility is something important to this café, which is clear to see upon walking through the front door. There are clearing bins for organic matter and recycle items, and their takeaway containers are all recyclable.
Suggested Order: Wild Plate (tofu, root veg, greens) with gluten-free seed bread, Mango Smoothie and Coconut Milk Latté to go.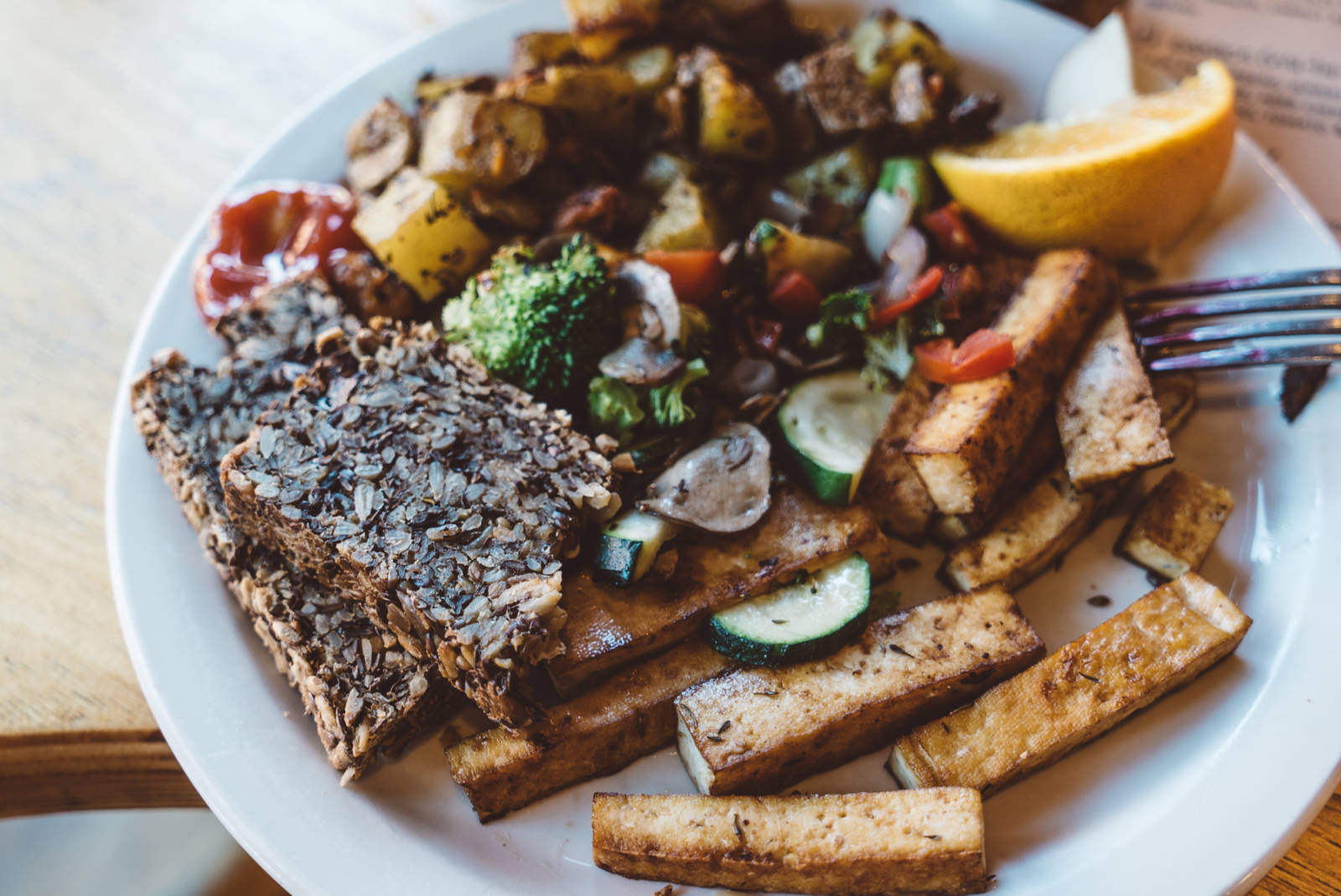 Café My House
I'm actually obsessed with Café My House. If there is one restaurant you CANNOT miss during your stay in Ottawa, it's Café My House. This place takes vegan and gluten free cuisine to a whole other level. Have you ever seen a devilled egg that contained no egg? What about smoked salmon and cream cheese that was actually made of carrot and contained no dairy? This is the place you can try both, and so much more! If you have someone in your life who believes vegans only eat lettuce, please take them here. This restaurant strives to make creative vegan food appealing, approachable, and exciting to vegans and non-vegans. If your non-vegan friends aren't impressed, I strongly suggest you reconsider who you're friends with. I kid, I kid.
Suggested Order: Soup of the Day, Charcuterie Board (good main for 2 people), featured cocktail (these are always changing).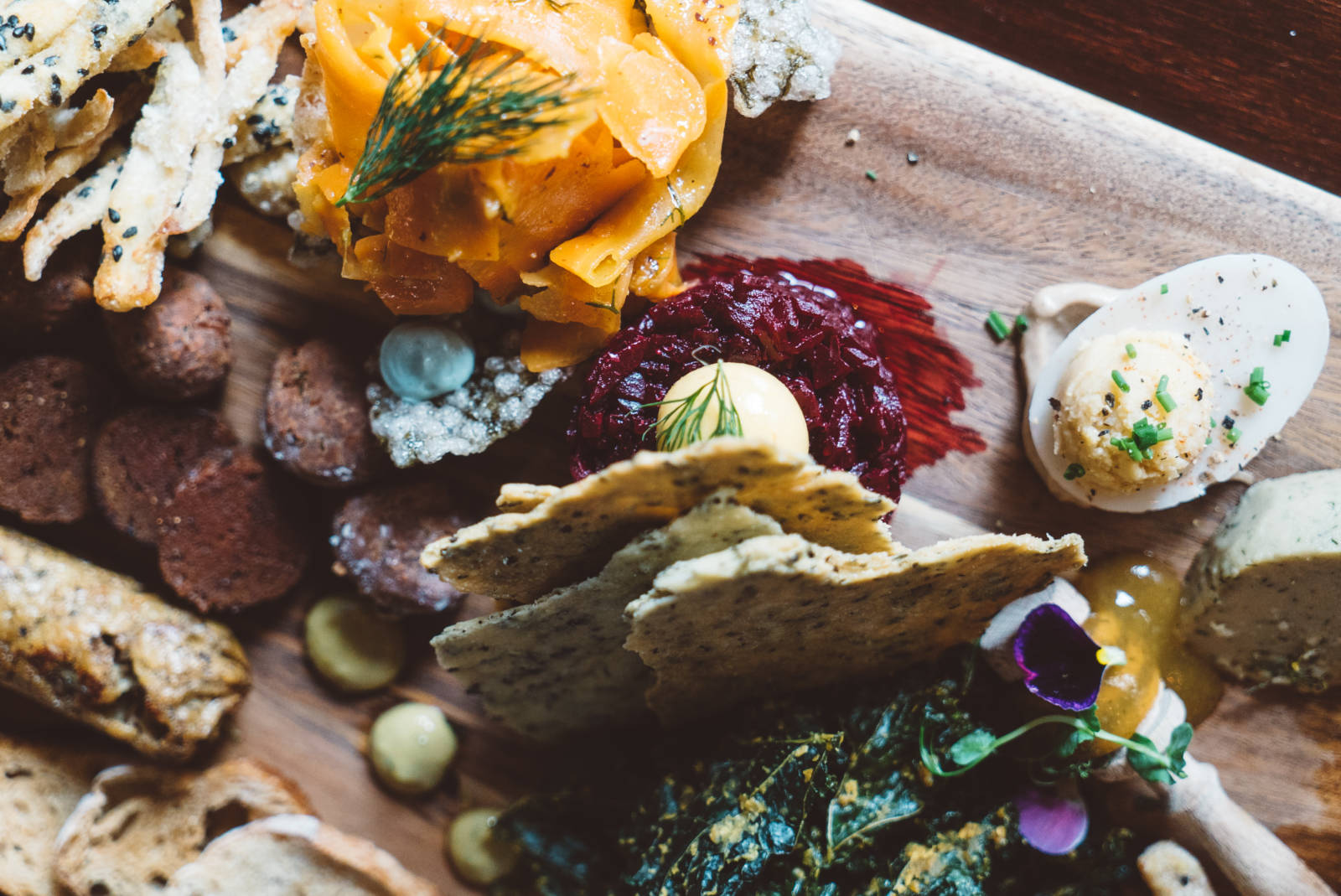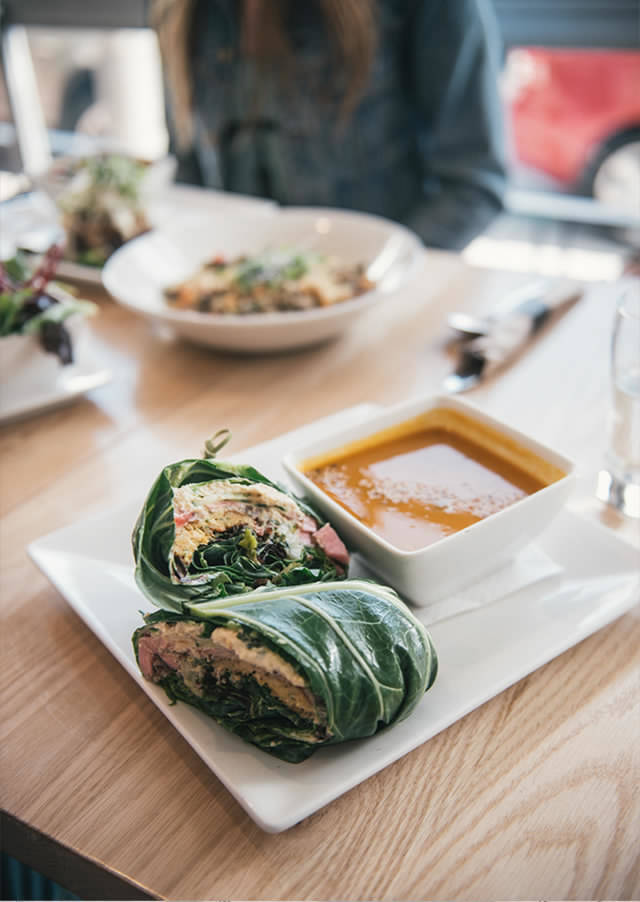 Pure Kitchen
If I lived in Ottawa, I would be a regular at Pure Kitchen. Not only is every item plant based but almost everything on the menu can be customized to be gluten free. Just ask your waiter and they will accommodate you. The owner of Pure Kitchen also the co-owner of Pure Yoga who helps run the free yoga at Parliament Hill throughout the summer.
Whether you desire sitting at the bar and having a glass of Kombucha on tap or a full on meal, you can spend hours indulging here. The staff are super nice and the menu is too good that it's near impossible to decide what to order. Whichever you choose, you really can't go wrong.
Suggested Order:  Buffalo Cauliflower, Fantastic Bowl and a Flow Juice.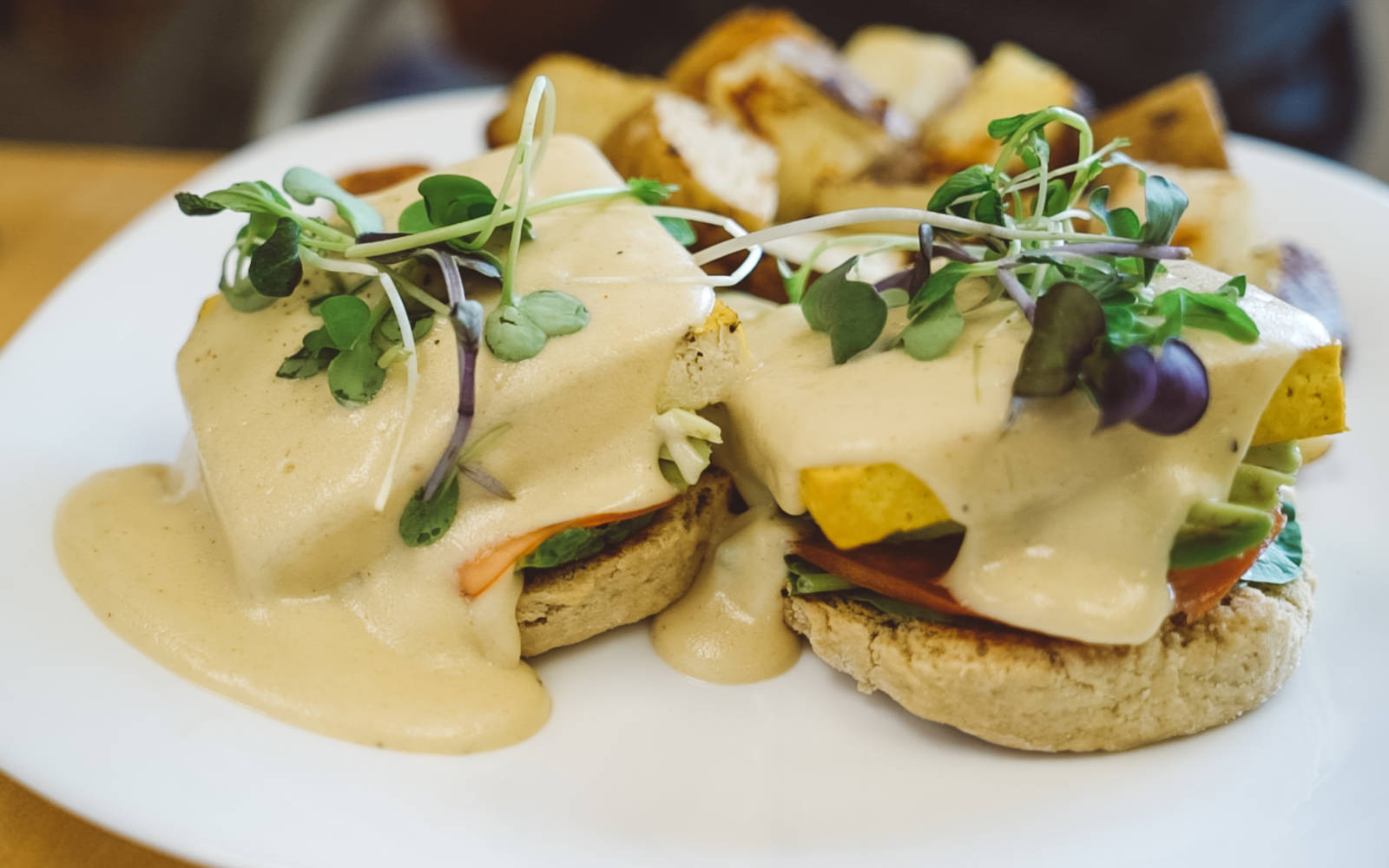 Grow Your Roots isn't a restaurant you casually stroll by and decide to go in. This super cute, quaint place is tucked away in the industrial part of town, off the beaten path. It's also the only café in Ottawa serving 100% vegan breakfast 6 days a week! If you have a sweet tooth, beware of the VERY tempting baked goods they have displayed at the counter, especially the cinnamon buns.
Suggested Order: Ceasar Salad/add BBQ Tempeh, bottle of Kombucha and Golden Latté to go.
What's the BEST thing to do in Ottawa once your filled with delicious vegan food? Well, click on the video below to find out!
Do you enjoy vegan cuisine? Where in the world is the best vegan cuisine you've ever tried?
A special thanks to Ottawa Tourism for sponsoring this trip. As always, all thoughts and opinions are my own.
Want access to travel deals, giveaways and more? Sign up for our newsletter!