Spicemas is the premier cultural event in Grenada. It's the party everyone waits all year to participate in, watch, and enjoy. Spicemas events are colourful, funny, surprising, and energetic, linking back to Grenada's African, French, British, and Caribbean heritage. The parades consist of steel pan drums, dancers, feathers, fancy costumes, and, my personal favourite, happy people gyrating.
Aw, yeah.
Grenada offers a range of activities and events all year round but Spicemas is where it's at. Grenadians and visitors gather during this time to dance in the crowds at the soca performances, party their way down the streets, show off for the judges at Monday night mas and fancy mas, send poofs of baby powder into the air, and slather their bodies in tar, oil, and chocolate at 4am.
That's carnival, baby!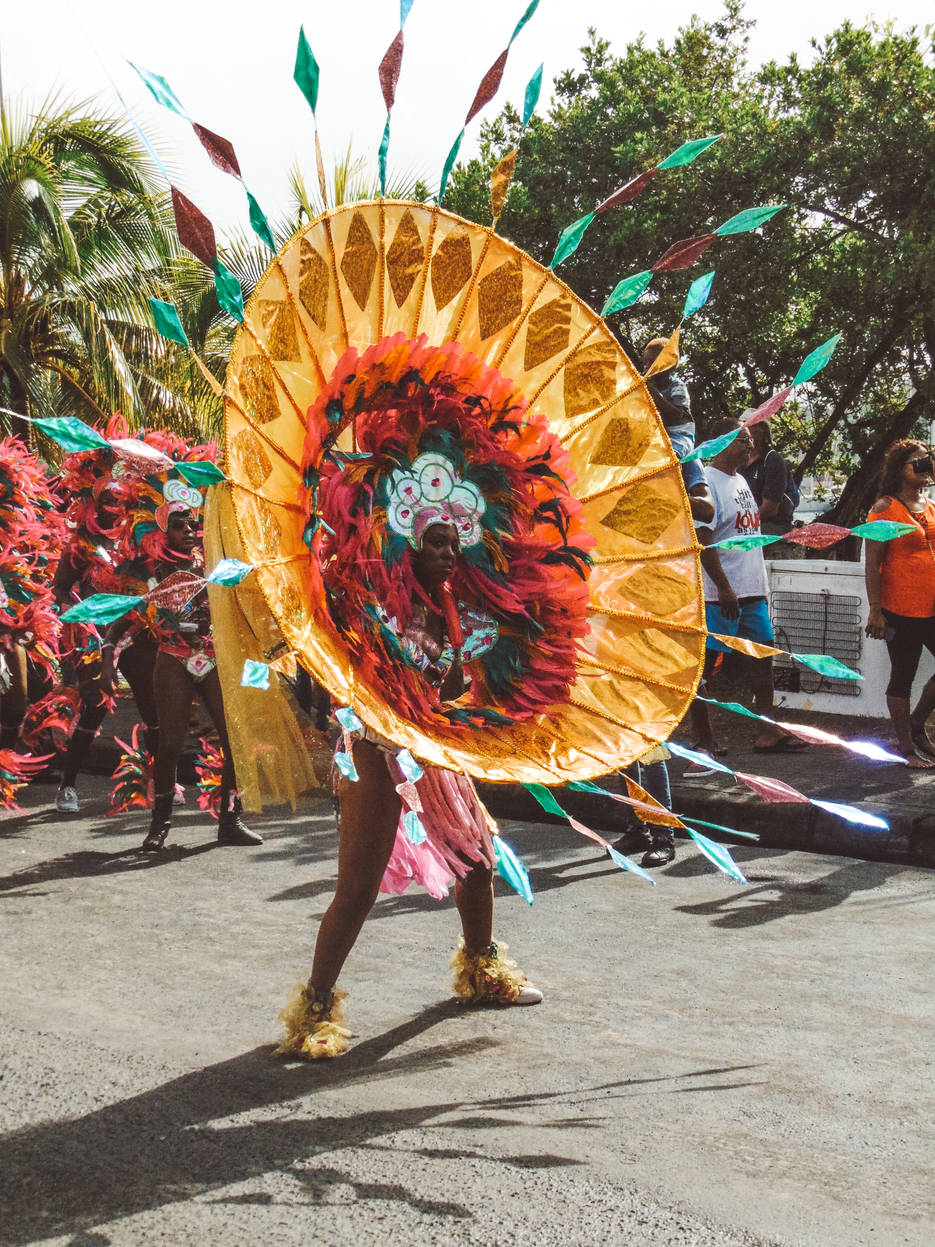 REST UP - BE READY
Carnival is not for the weak of heart. This is exactly why my spirit animal is a Narwhal. It's like half mermaid, half unicorn, full on lazy sack of shit. And that's me. A magical, party loving, adventure seeking, super active, social fairy who is happiest laying on the couch with a snack telling Netflix that, yes, I am still watching, thank you.
My first hint that the Grenadians mean business with Spicemas was when I was looking at the schedule of events. The official launch of celebrations is in April with the prize giving ceremony wrapping things up in September. August, when I was there, is when things really heat up with the soca finals, parade of the bands, and, of course, J'ouvert.
My second hint, was reading about J'ouvert.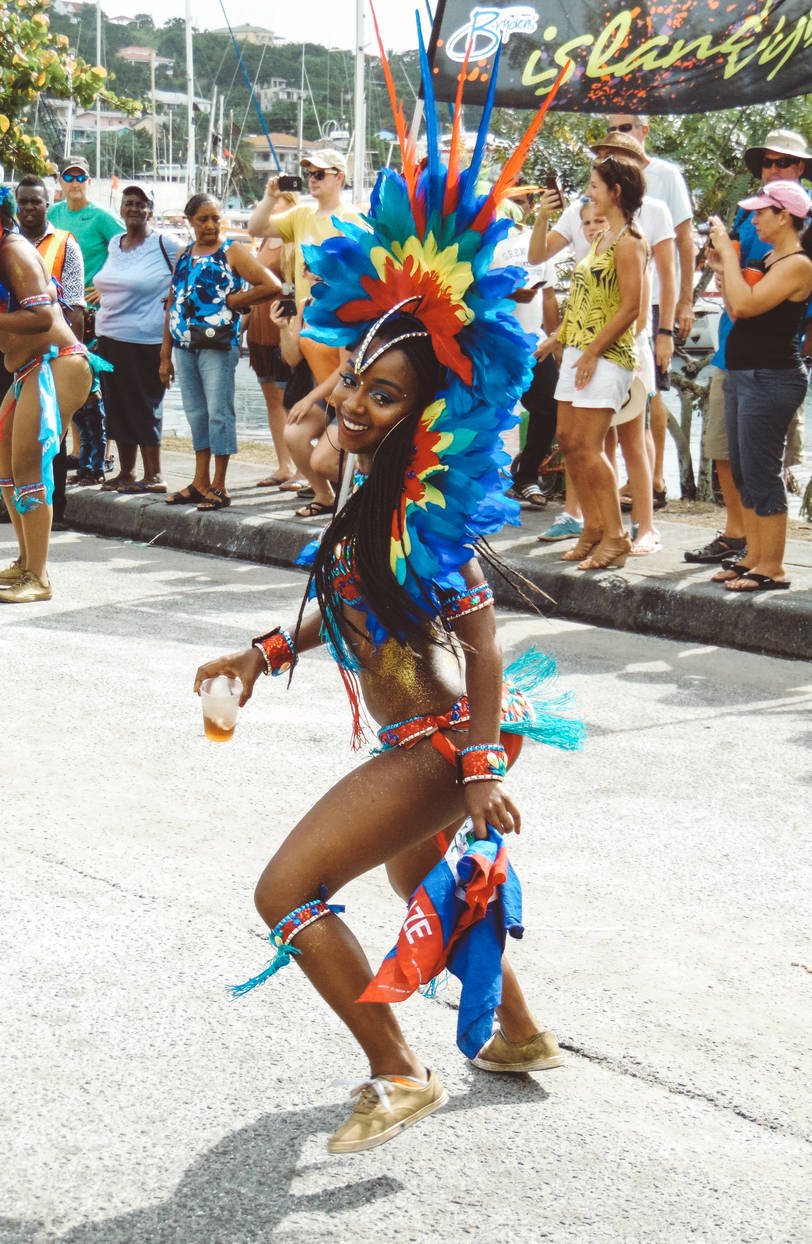 PACE YOURSELF
There's a helluva lot of drinking that goes on at this event. Add the heat, long days, and little sleep and you've got yourself a fantastic tale to tell about how important travelers insurance is.
Seriously. Drink plenty of water and pace your drinking. Especially if, like me, you're from a place where everyone starts wearing t shirts as soon as the temperature is out of the negative numbers.
Check out these tiny dancers! I will never have moves like these cuties with or without alcohol.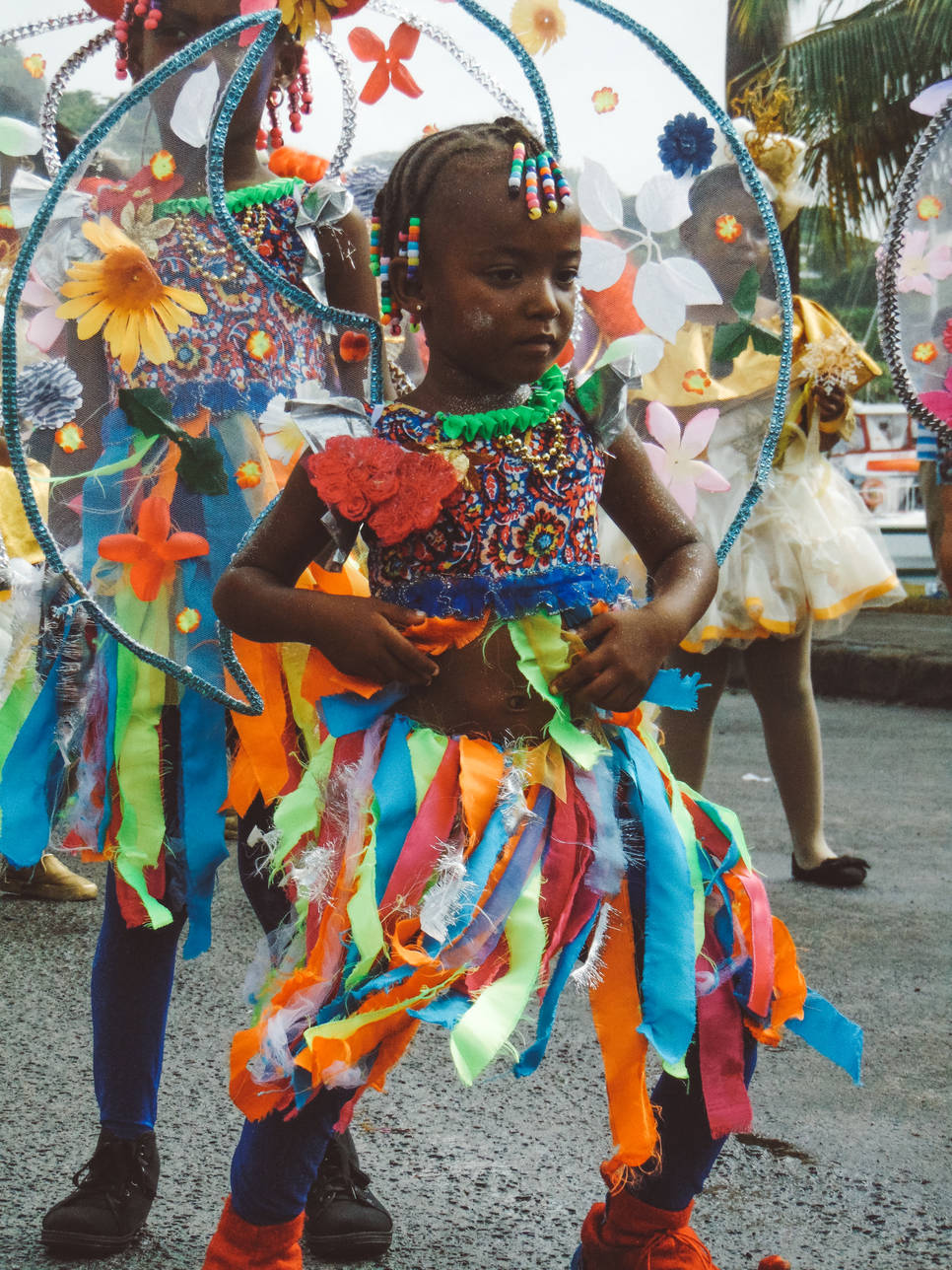 TAKE CARE OF YOURSELF
It's easy to get wrapped up in the excitement of the events. I knew right away that if I let myself, I could get dangerously carried away in the Carib beers, late nights, and even later sleep ins back at the resort.
After going for a run on my first morning at the resort, I quickly changed up my game plan. It was way too hot for someone who occasionally gets asked if she lives in an igloo and has a pet polar bear. The answer to both is yes, by the way. The gym at Sandals LaSource Resort had everything I needed, namely air conditioning.
The party is fun! Make sure your body can keep up.
Speaking of bodies...
BODIES ARE BEAUTIFUL
One thing about carnival that I fully embraced and that gave me warm fuzzies is the body positivity, self love, and unfiltered confidence that radiates off everyone.
It was such a welcoming and accepting environment that even I, the yoga pant and sweater loving book worm, wore a crop top and attempted a few dance moves. You can wear crop tops, short shorts, thongs, tassels, bathing suits, and body suits. Hell, pop a couple stickers over your nipples, mix some sweat and glitter together, and be on your merry way.
I met this great local guy named Roger and one of the best things I heard him say all week was, "Girl, you've been living in America too long". Whether he was referring to the kids dancing on the street at 4am or the refreshing lack of body shaming, it's a good message. I think we all, in North America, should think about it.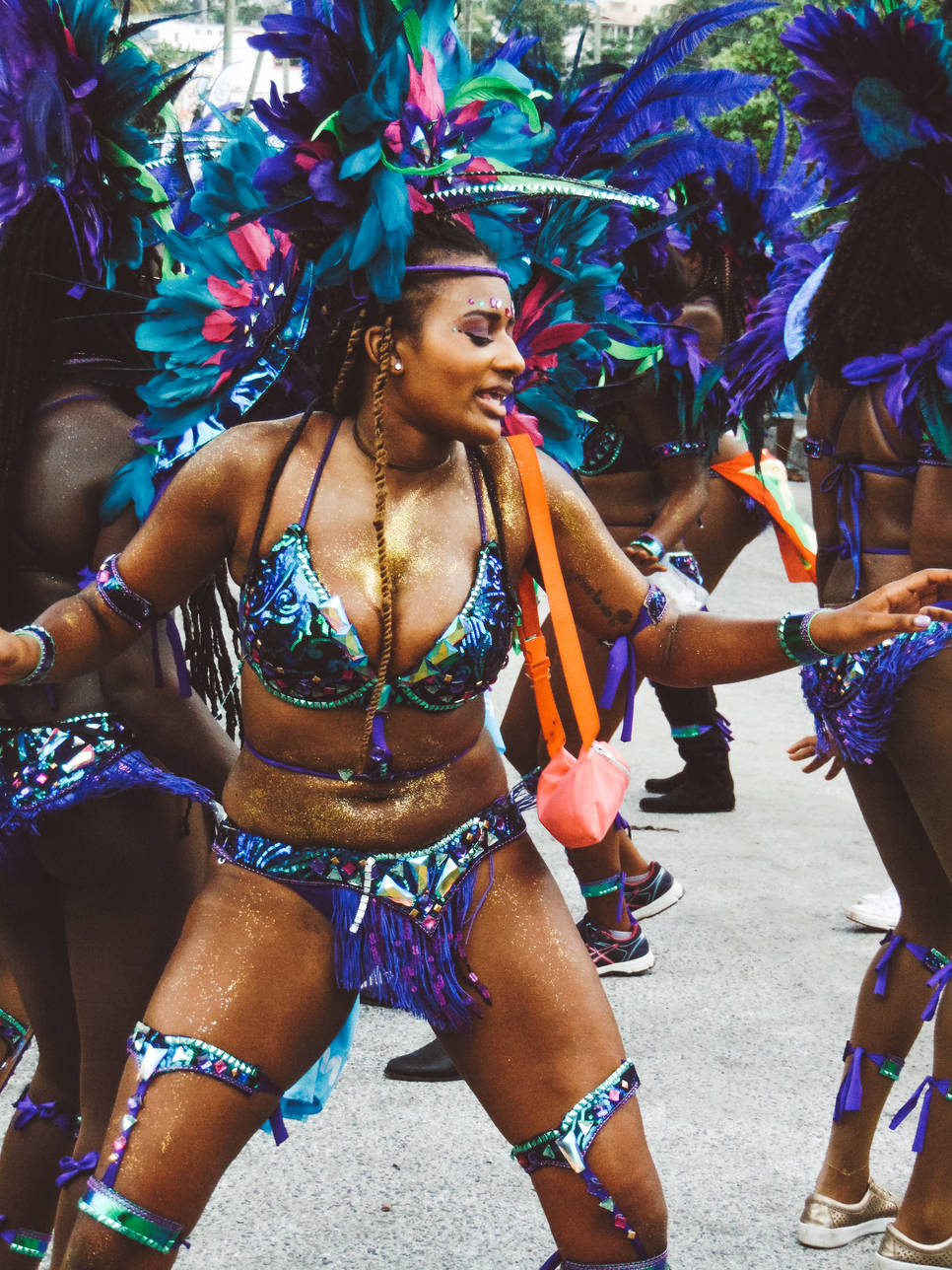 GET OFF THE RESORT
The resort was stunning. I relaxed on the beach, waded from pool to pool with a book, and I'd be lying if I said I didn't fully enjoy the ten resort restaurants. I actually found myself thinking one day that I didn't want to leave the resort!
Until I left the resort.
I've recently discovered that most of the time, when I'm starting to feel grumpy or lethargic, it's because I'm missing nature. Simply being outside and breathing in the air or closing my eyes and letting the sun splash across my face is enough to alleviate some stress and elevate my mood. The more time spent outdoors the better. Especially in the water!
I crossed an item off my bucket list in Grenada when I took a tour with Grenada Seafaris Powerboat Adventure. Grenada's underwater sculpture park is the world's first underwater sculpture park and can be found just outside St. Georges. The first sculpture was placed in the water in 2010 with a new sculpture being added every year. I don't know if it's possible to cry underwater while wearing a snorkel mask but if it is, I did.
Seeing the beauty of the sculptures underwater is a completely different experience. Instead of experiencing the art as your own or walking through a gallery, you're a guest in a completely different world, one that you don't belong to but are a welcome visitor, if you dare. You can watch the sea life interact, use, and change the art according to their word. 
As always, when on a snorkel trip, I asked if I was allowed to dive down and go for a little swim. I'm usually told no, put on your life jacket and stop causing problems, but Albert, the tour guide, must have had some faith in my swimming ability, or at least in his ability to save me. He said yes!
You guys. I swam. Beside. (a sculpture of) A mermaid.
Seriously. Look how happy I am.
THE MOST IMPORTANT TIP IS....
Shake your booty and have fun! Oh, and if you've never listened to soca before, please listen to soca.
Have you experienced a Caribbean Carnival?
Want access to travel deals, giveaways and more? Sign up for our newsletter!